Saxophones
Selmer Alto saxophone for sale.
56C "Vintage" Selmer Alto Saxophone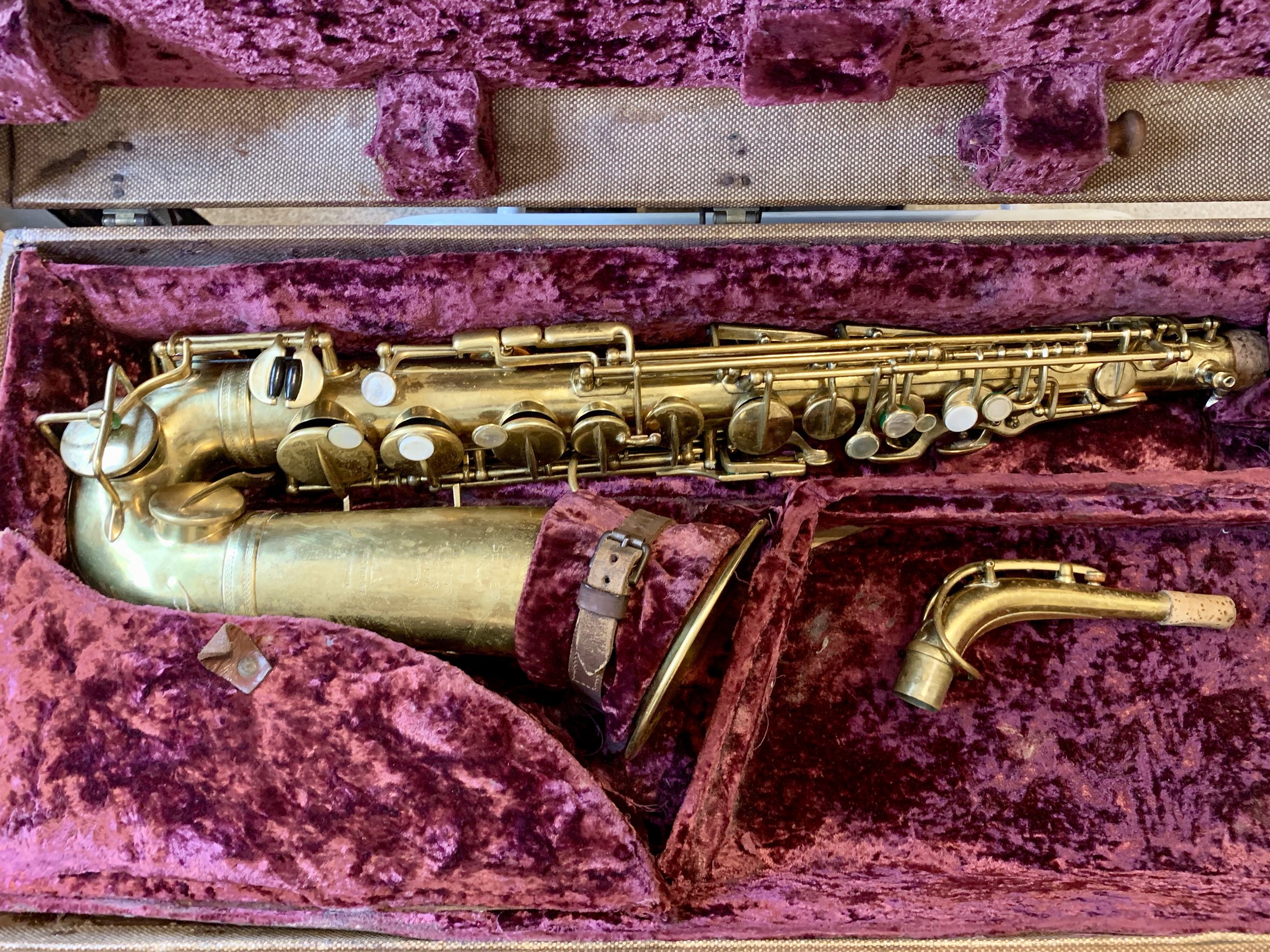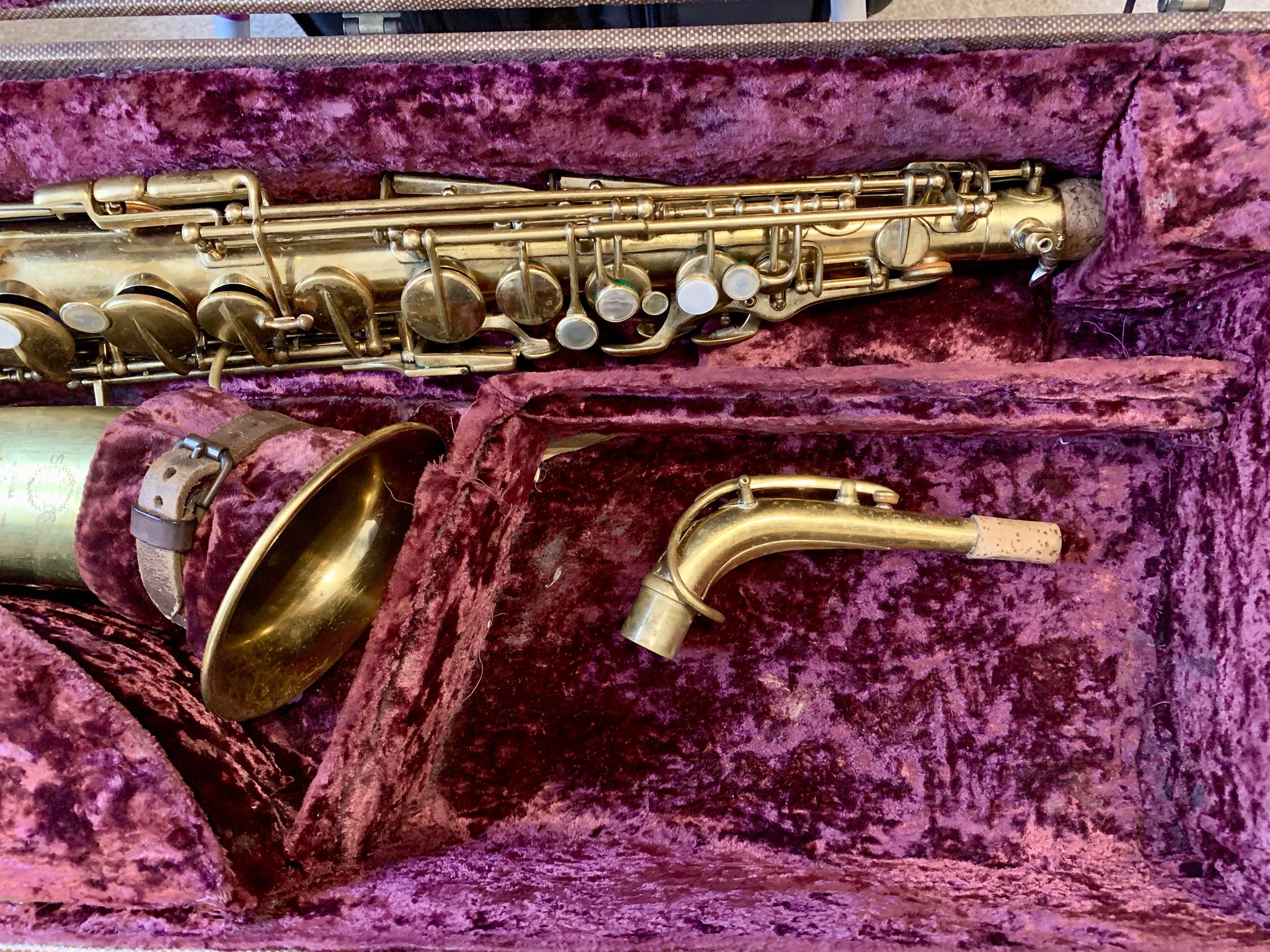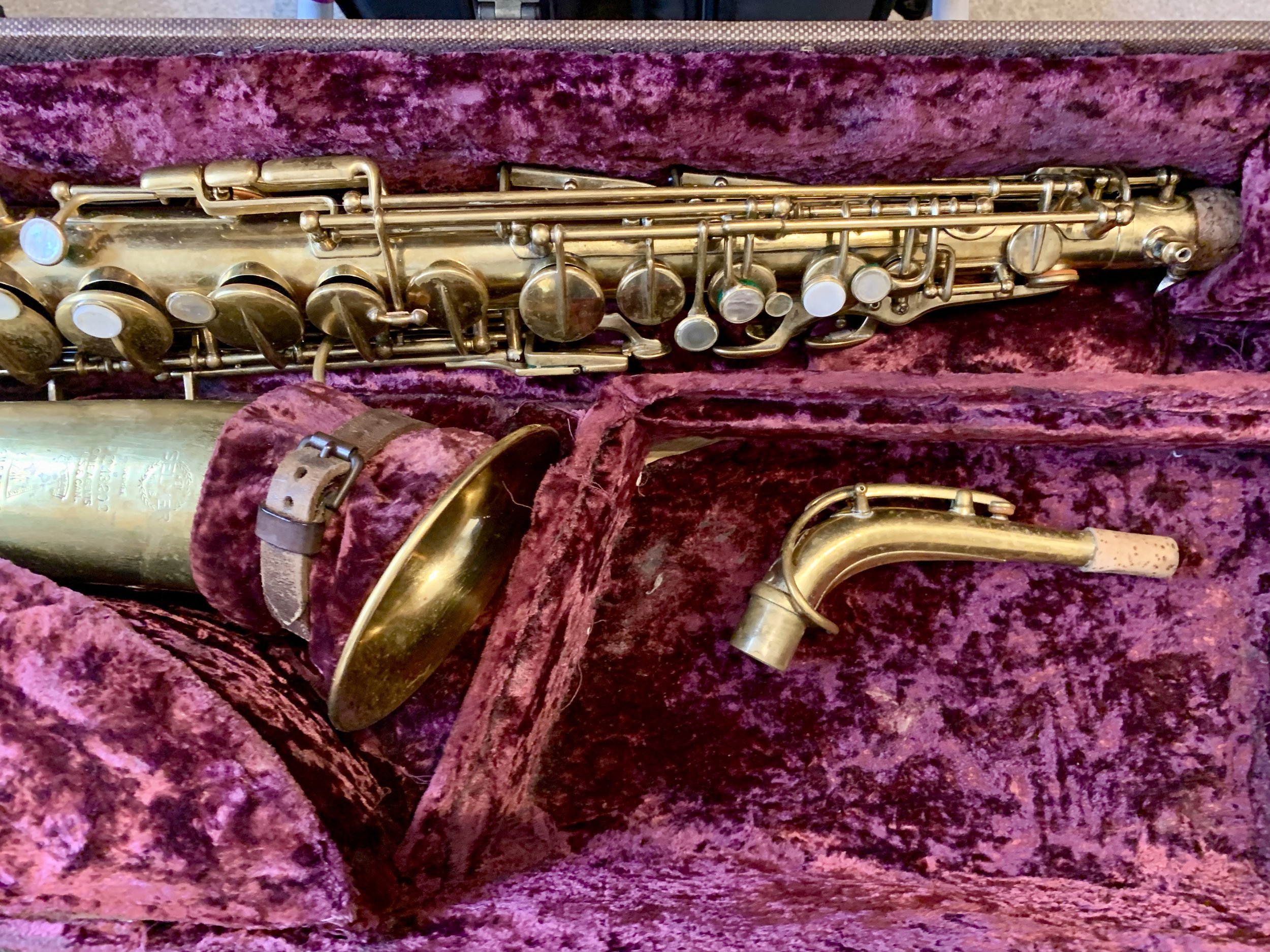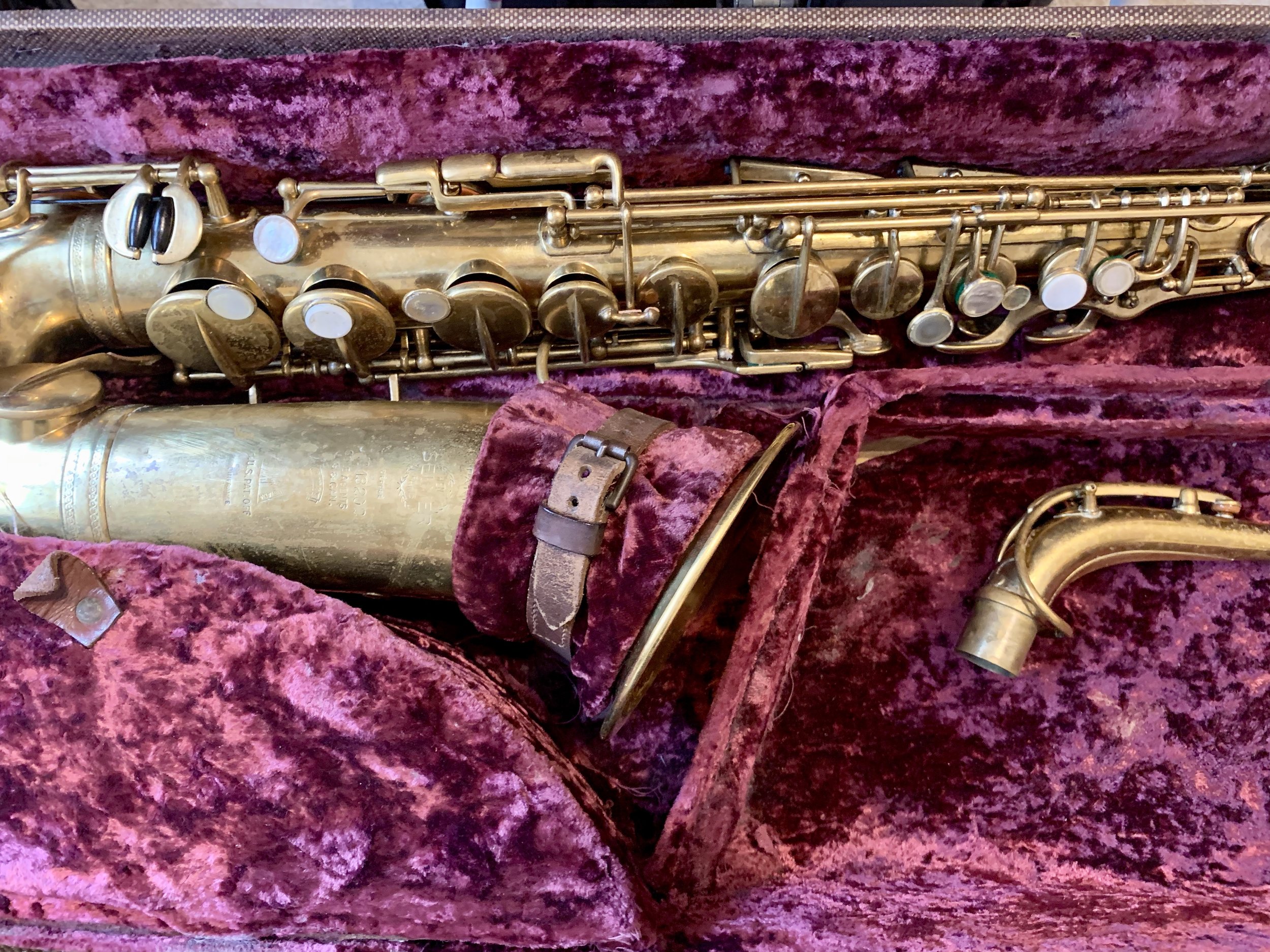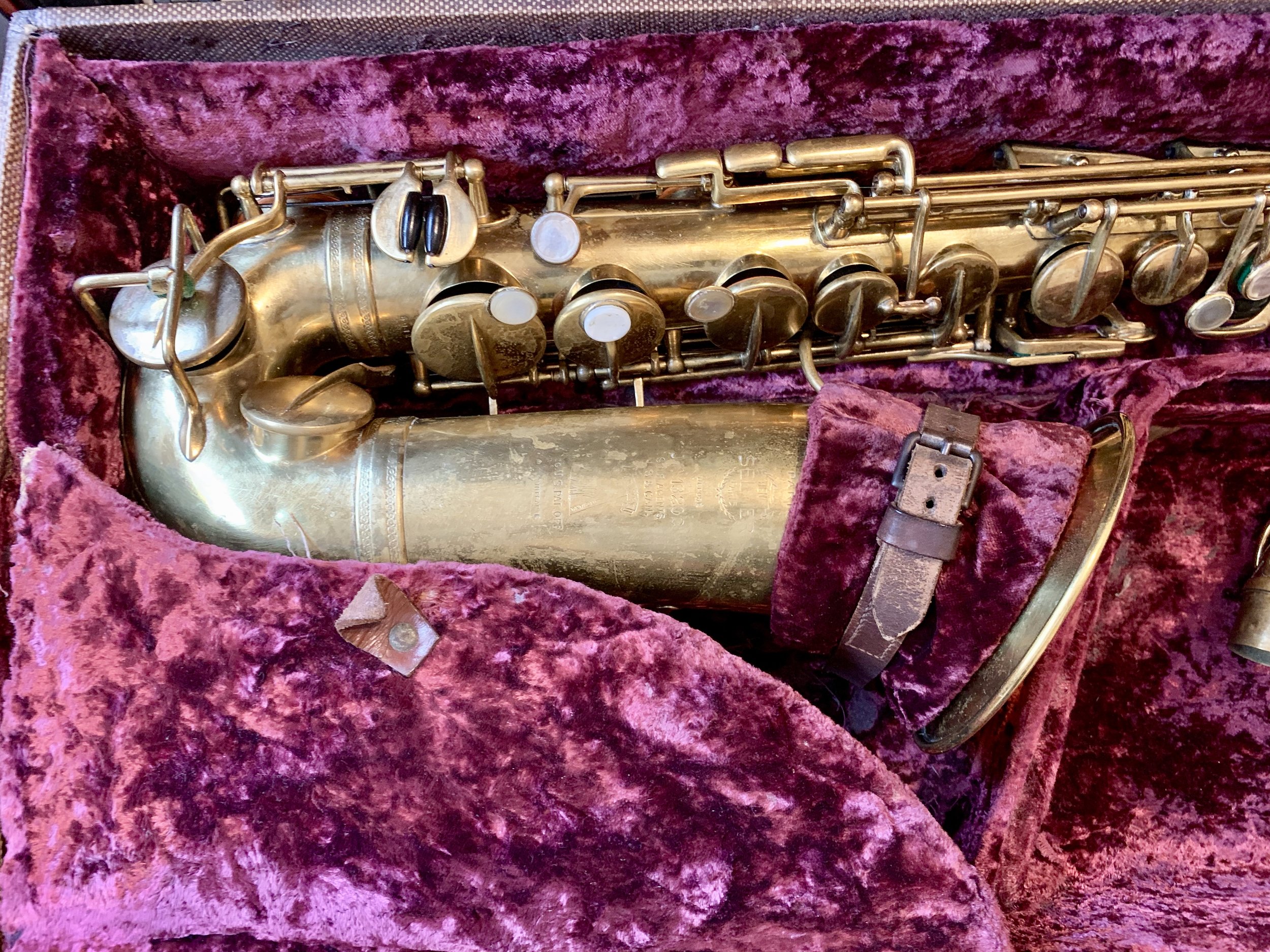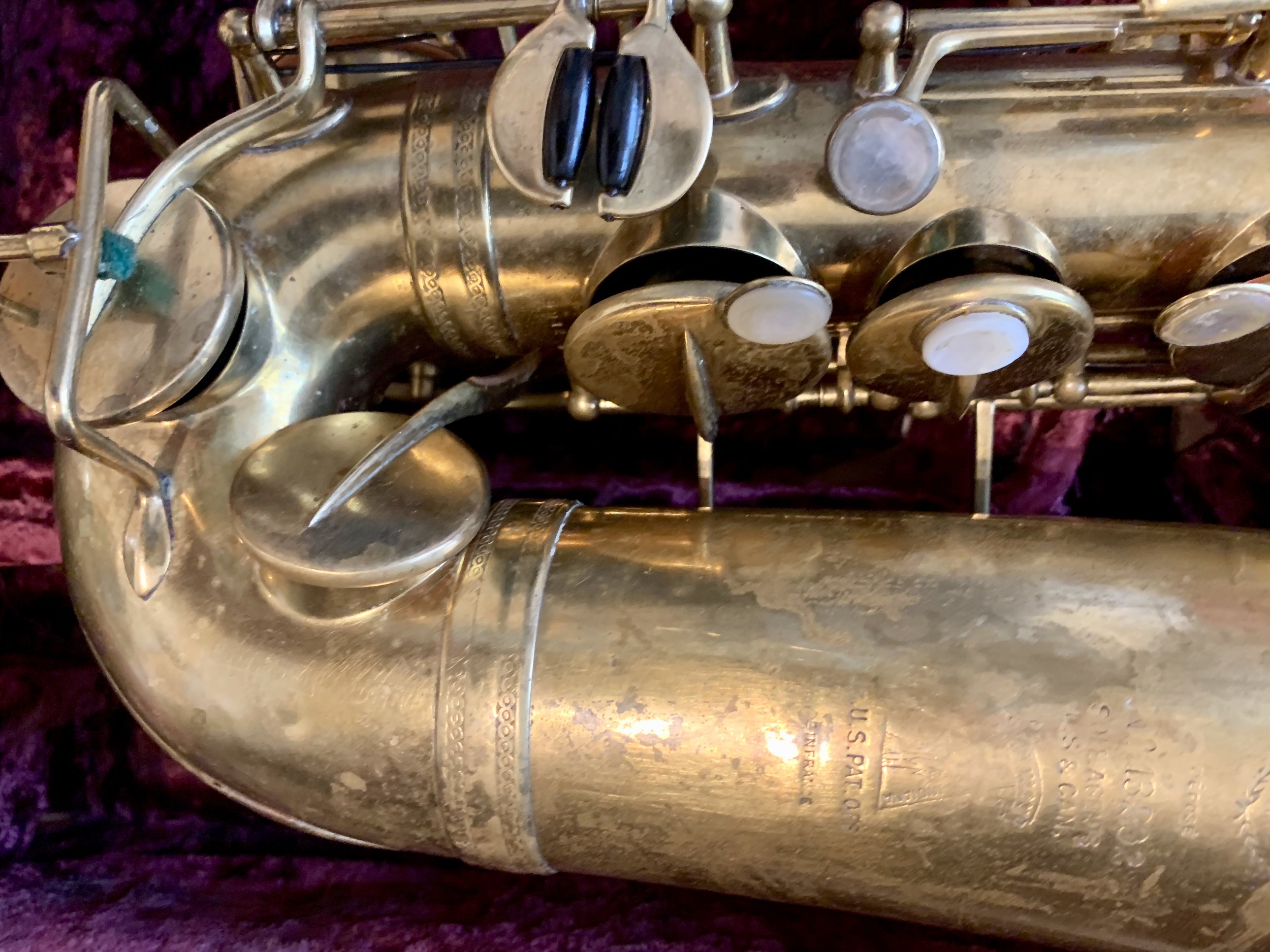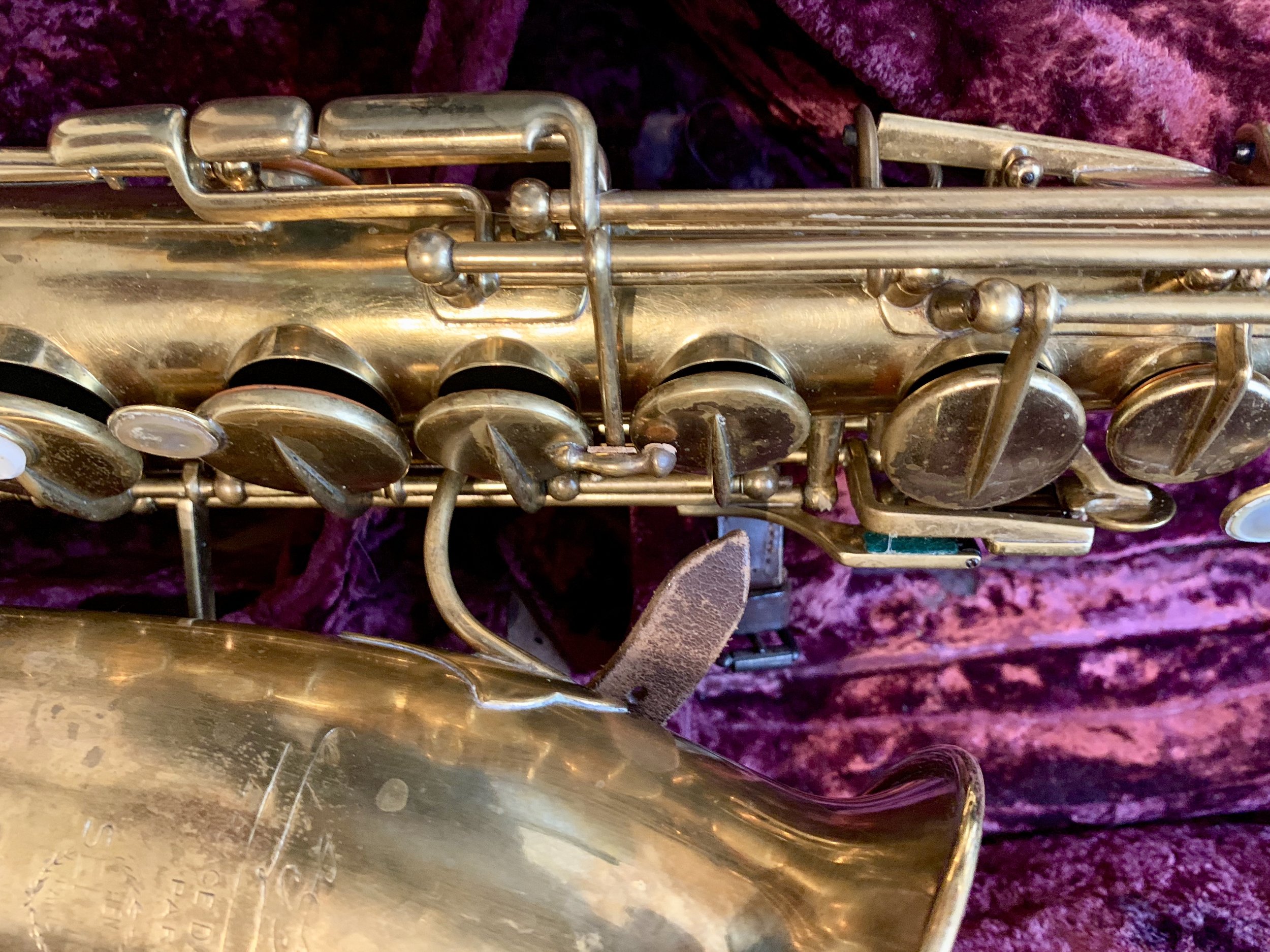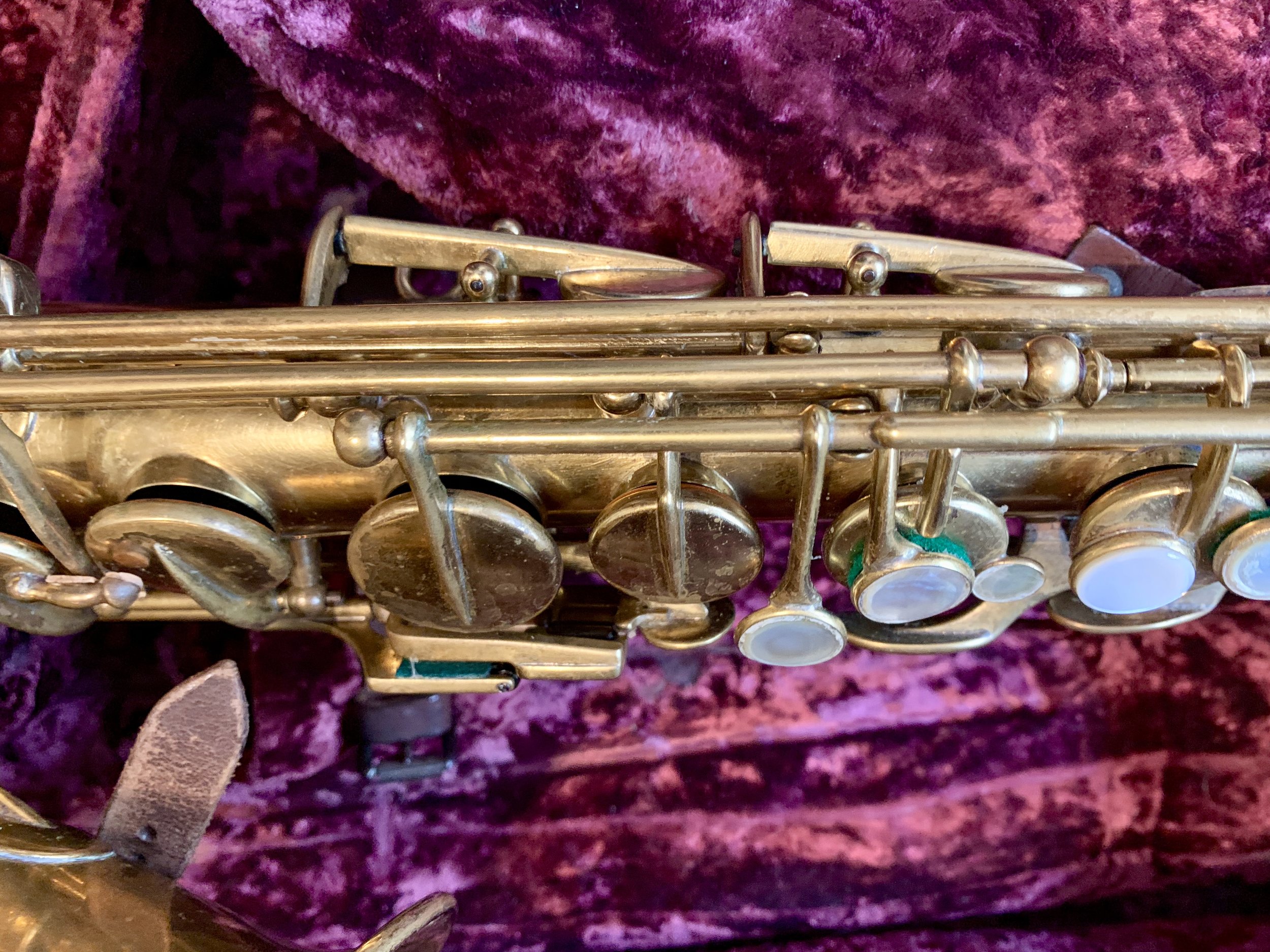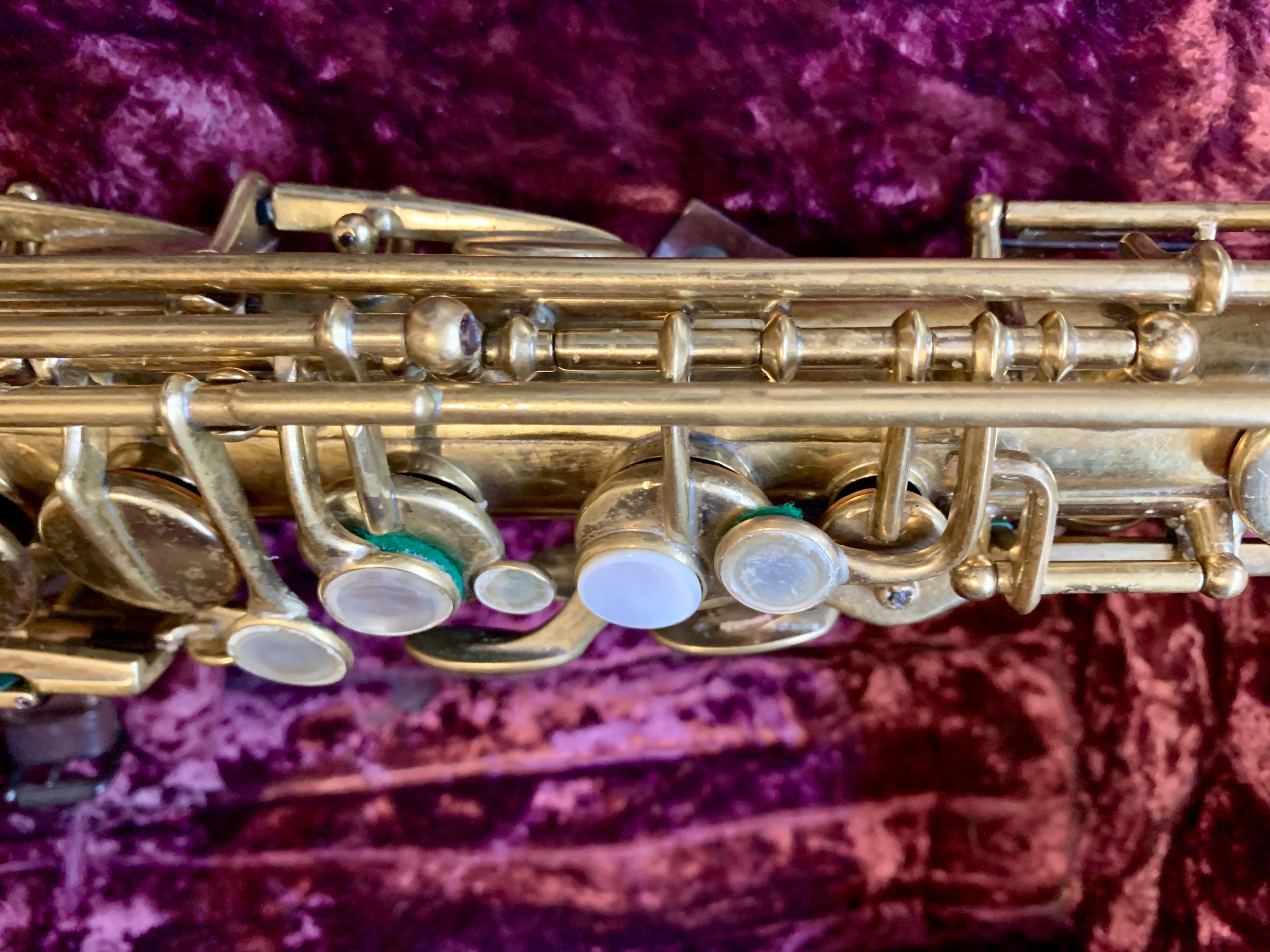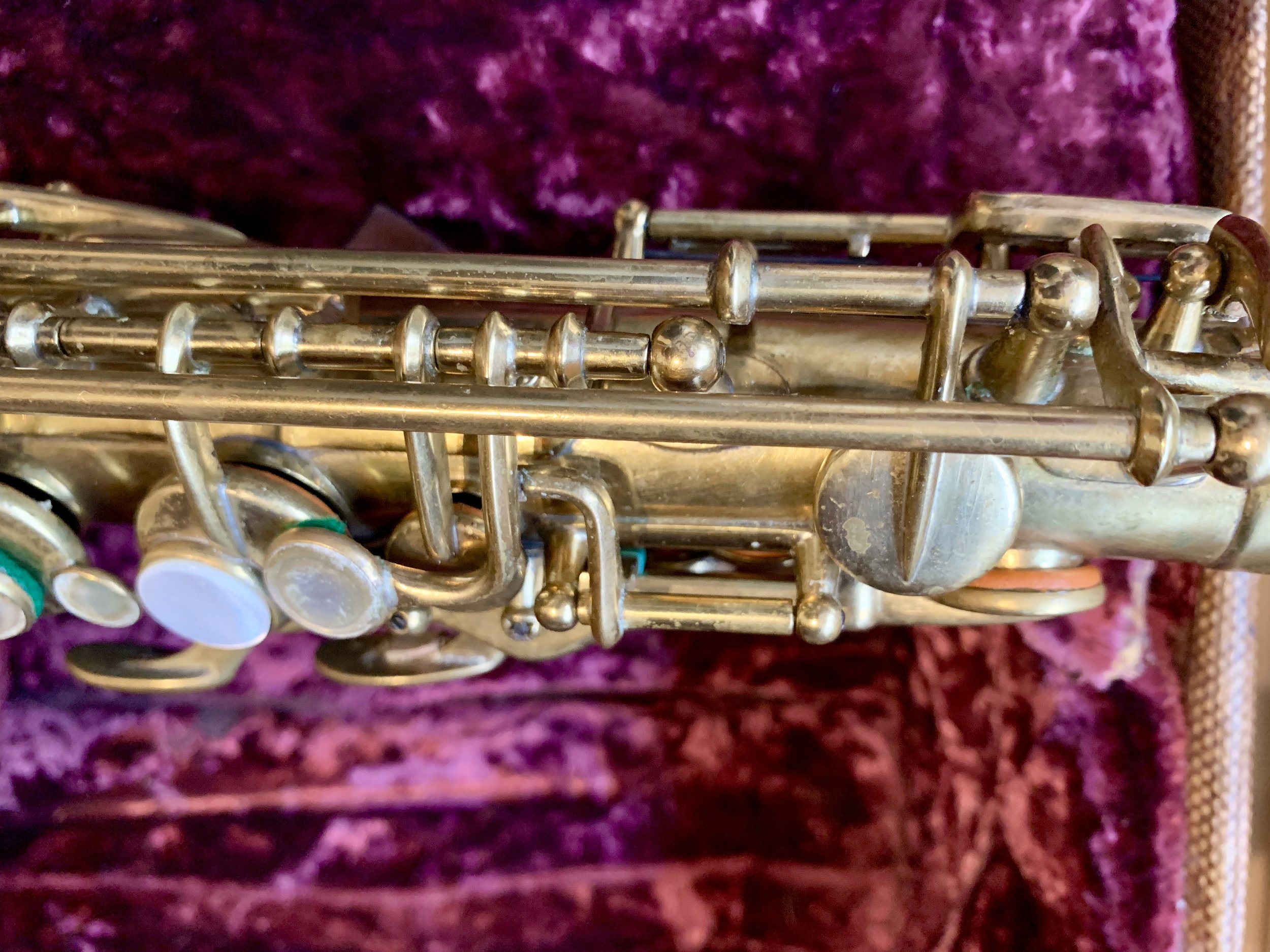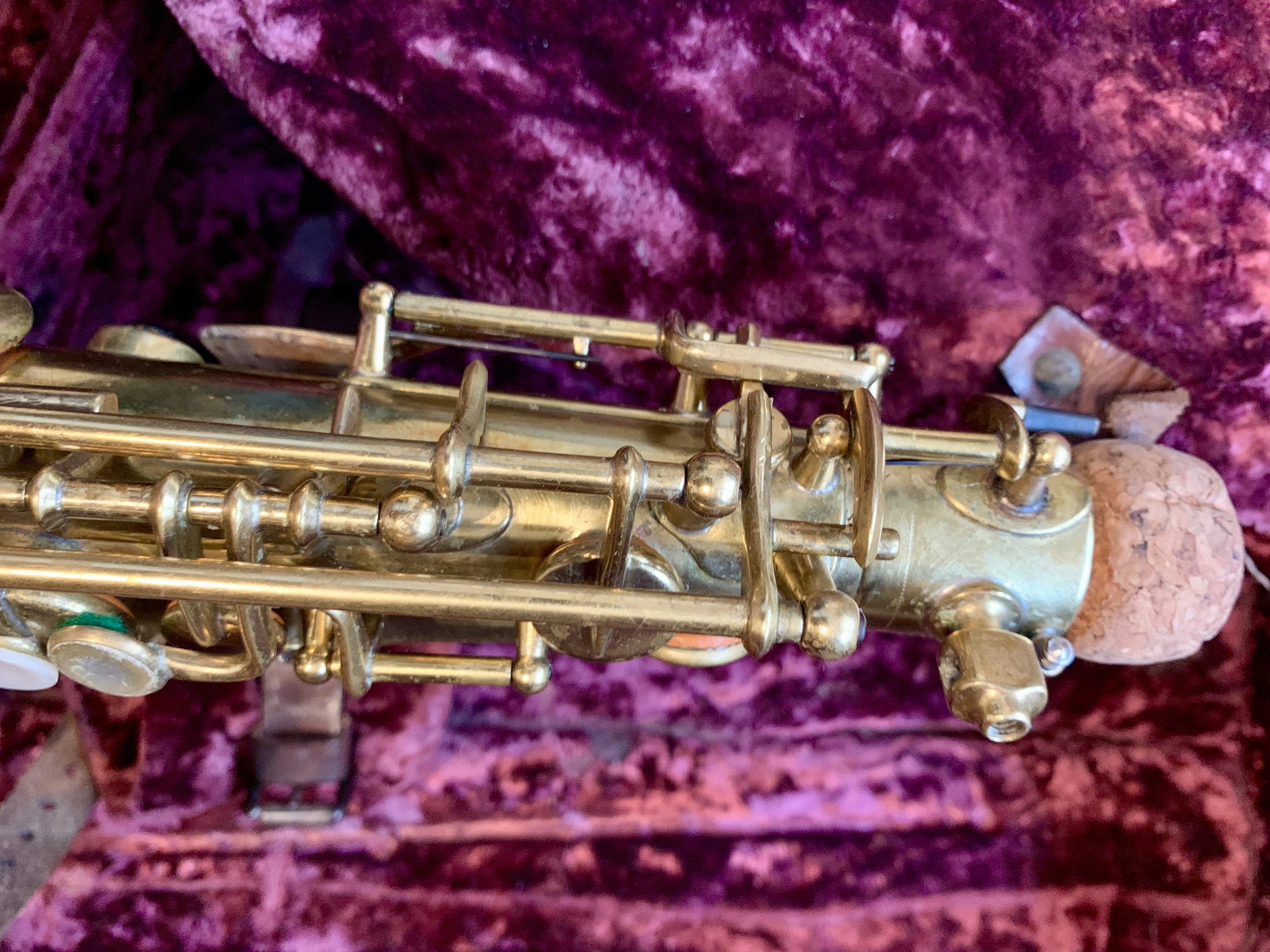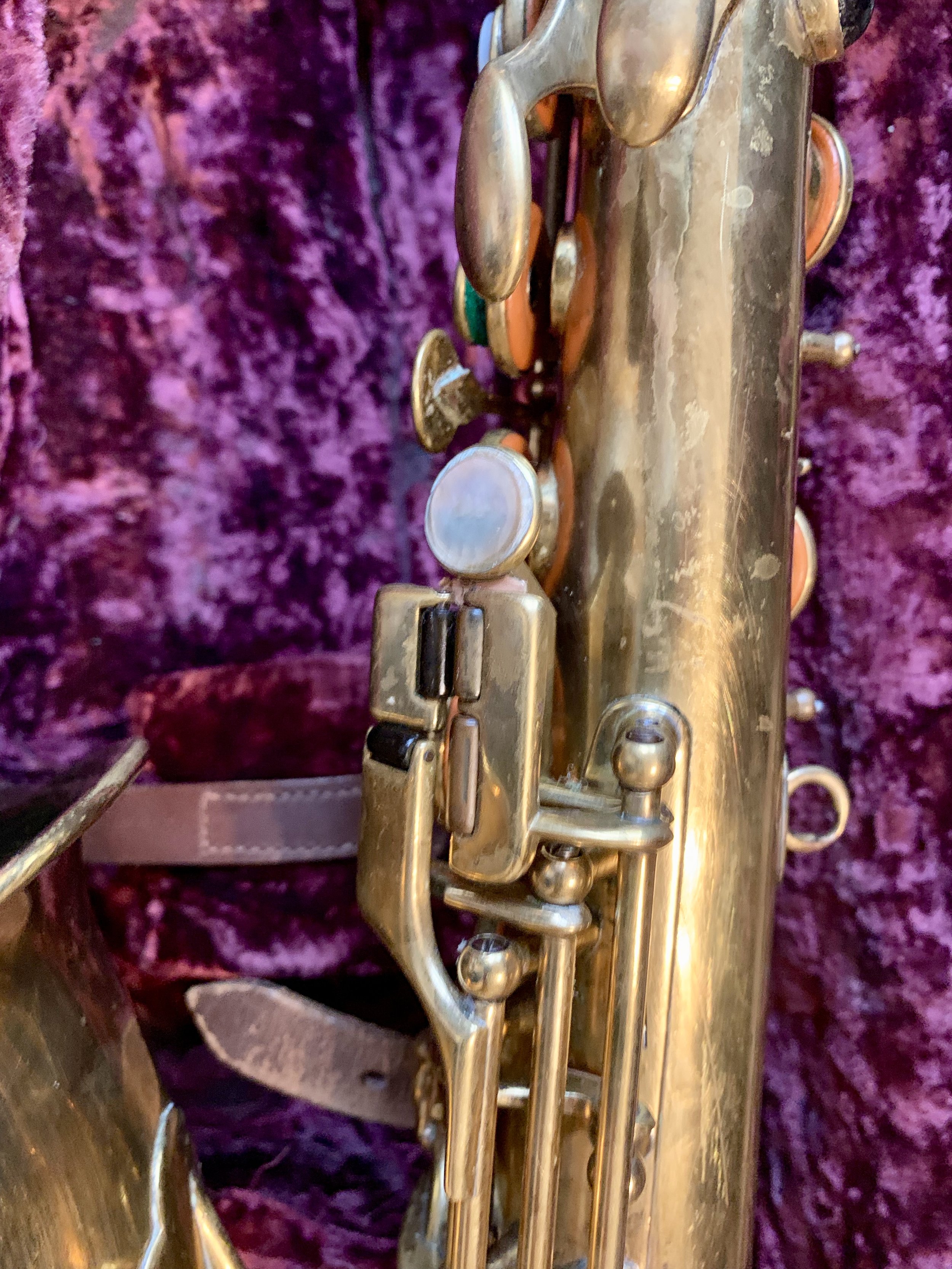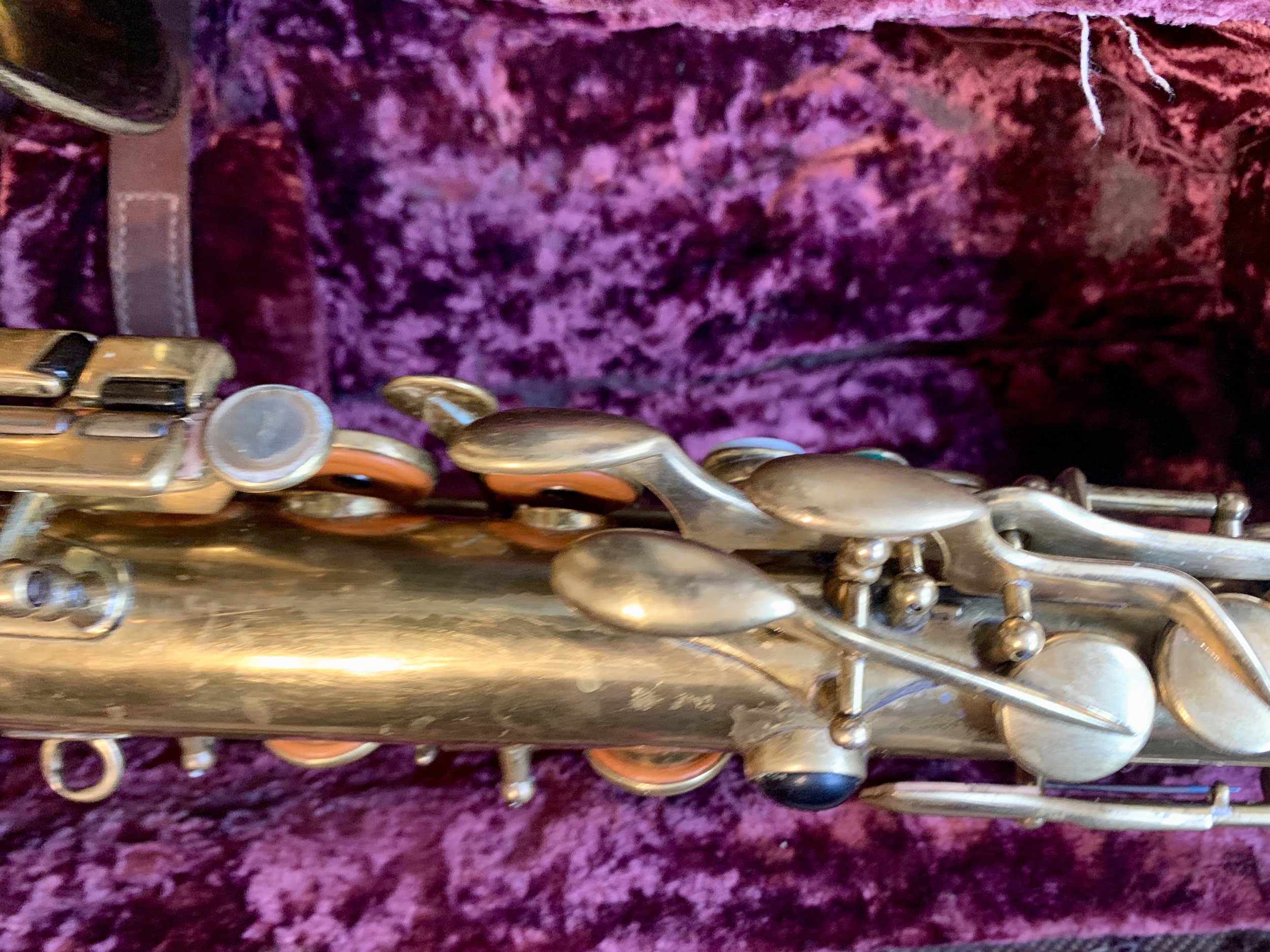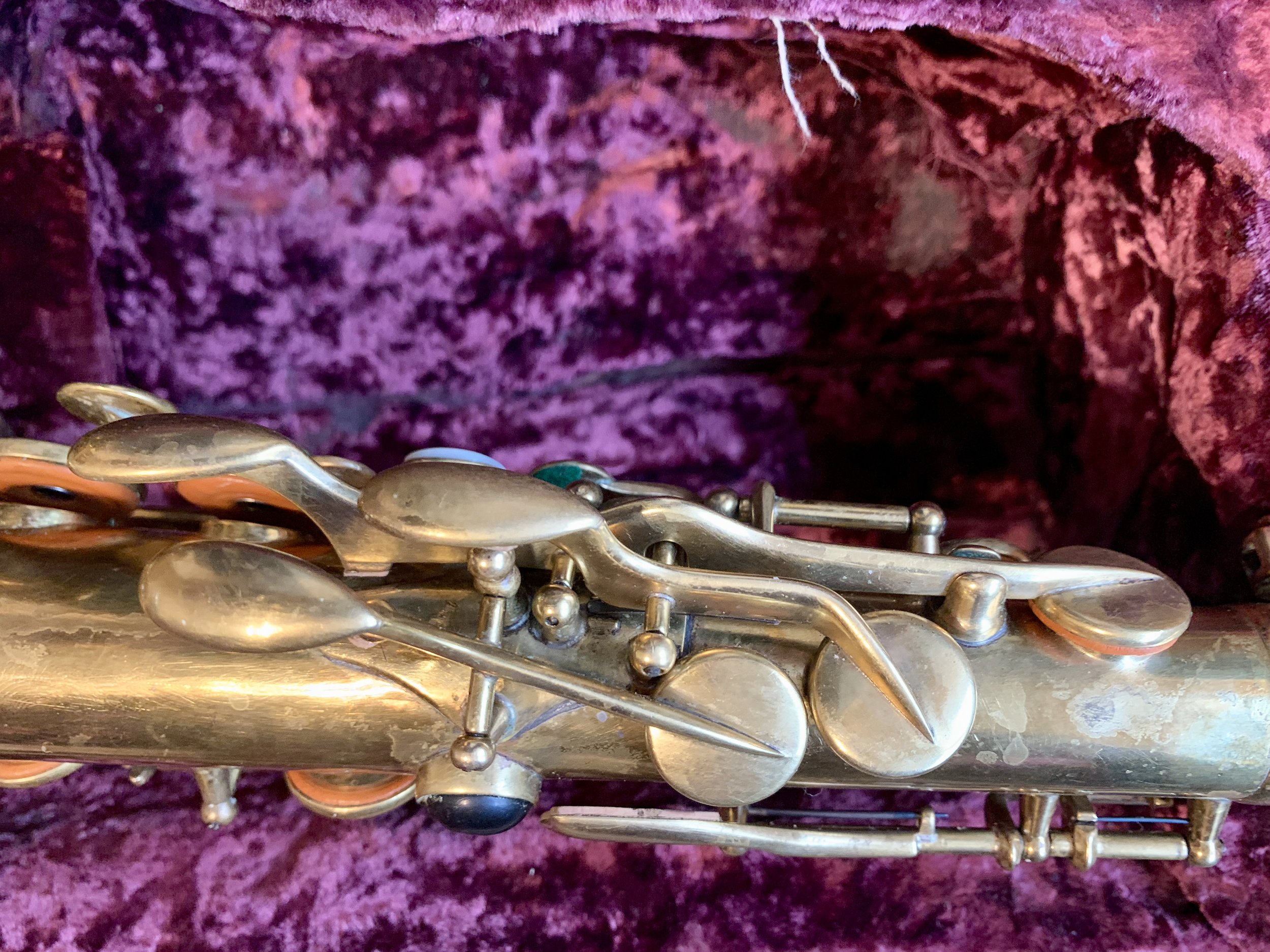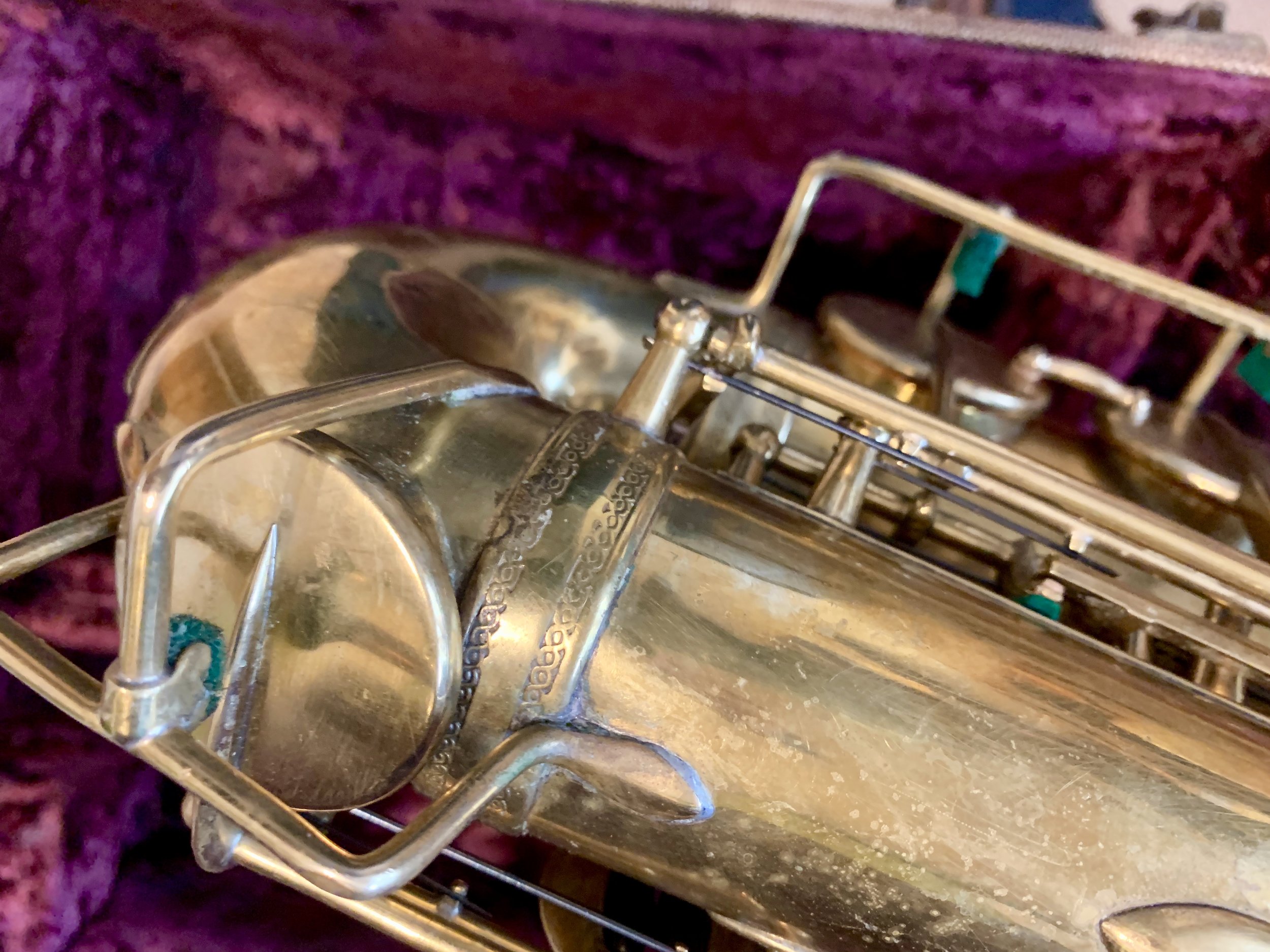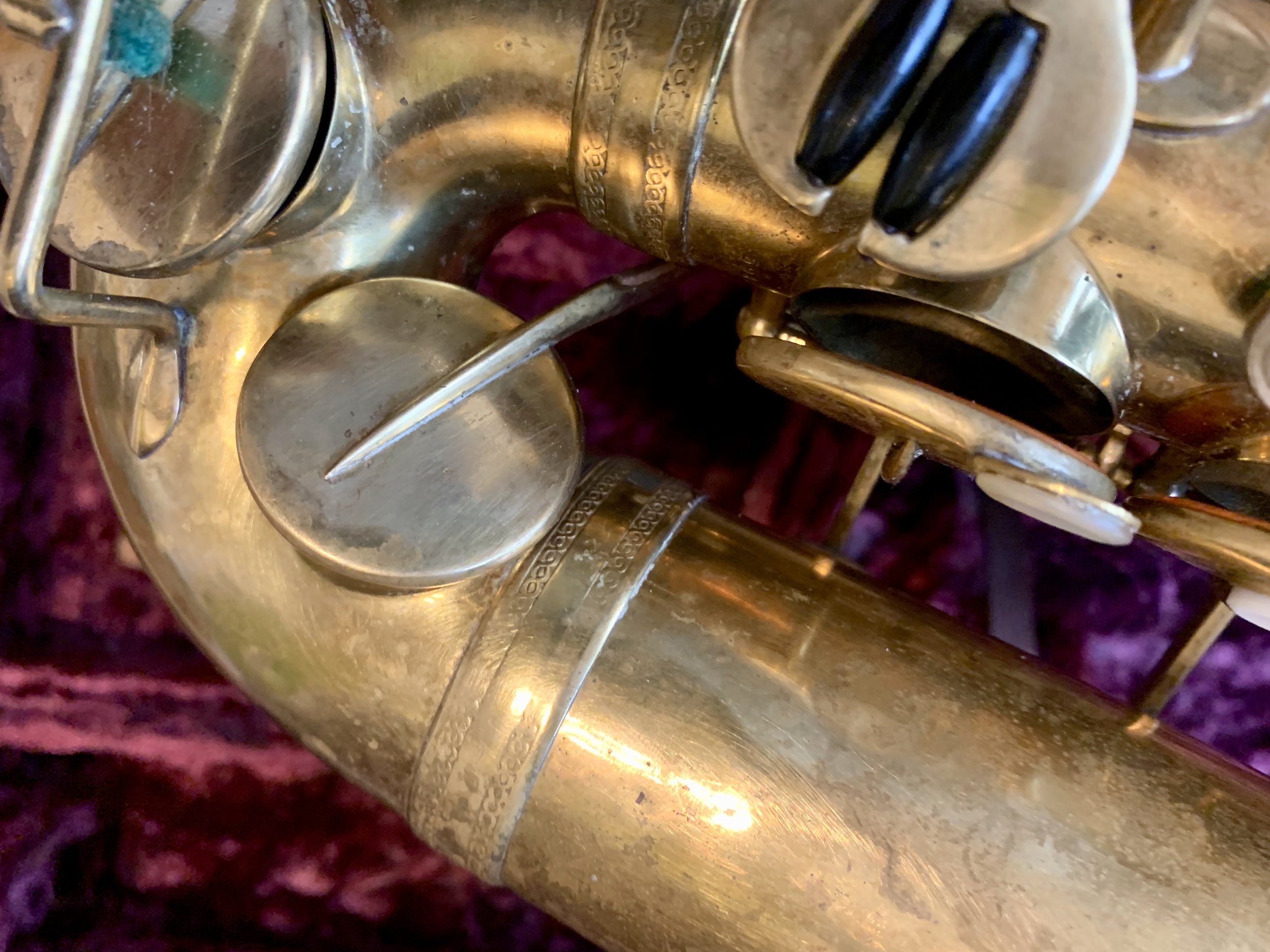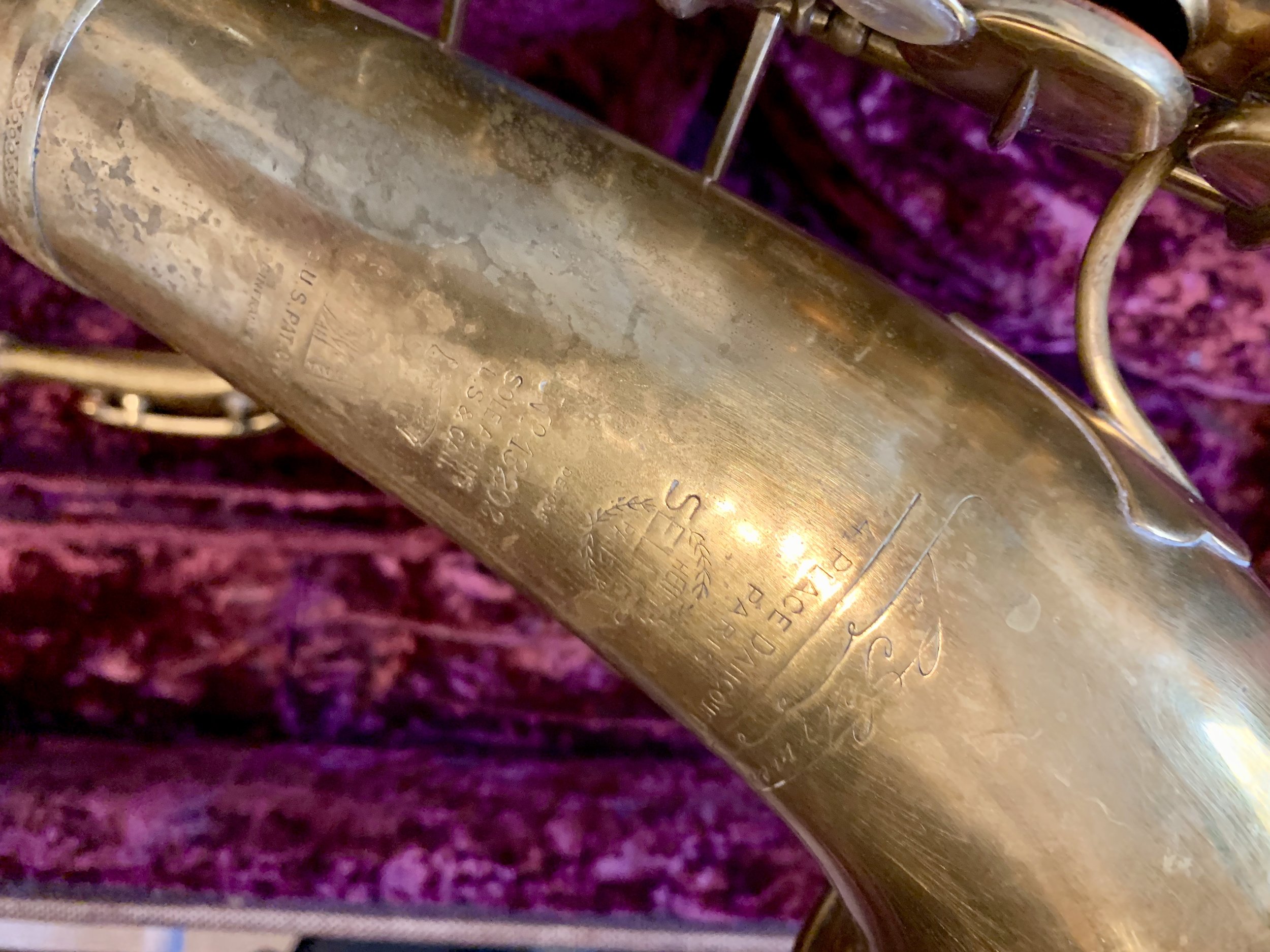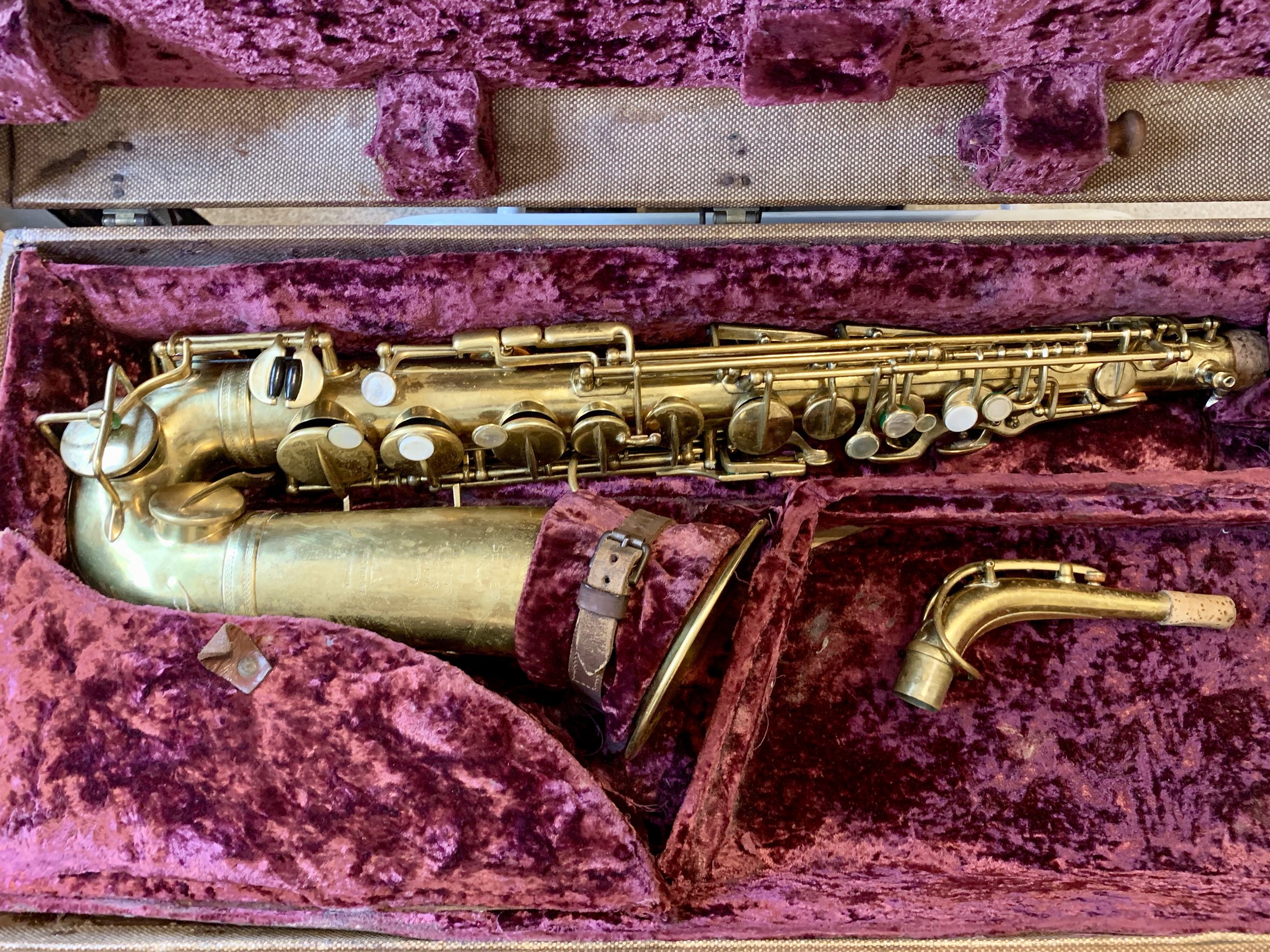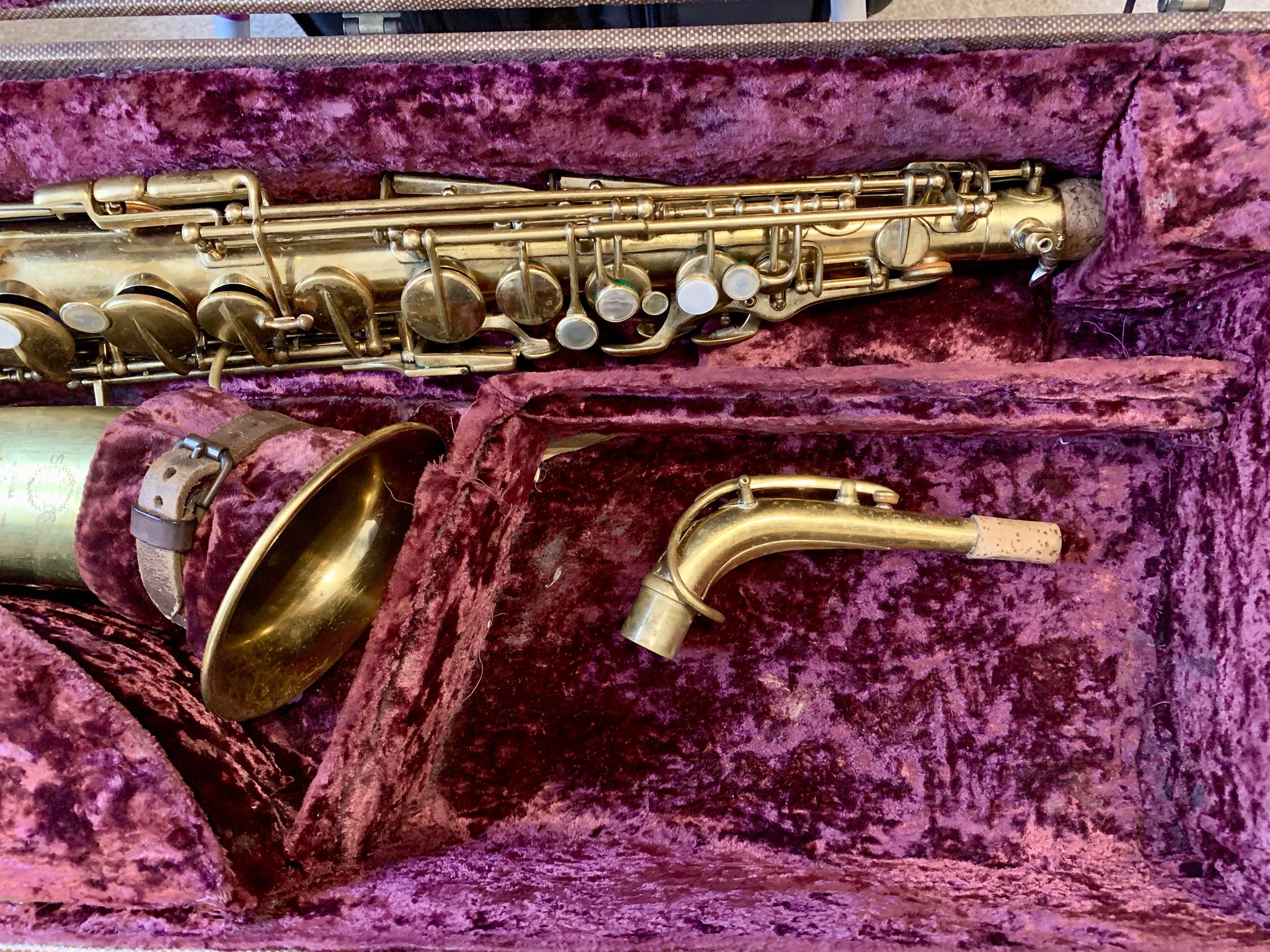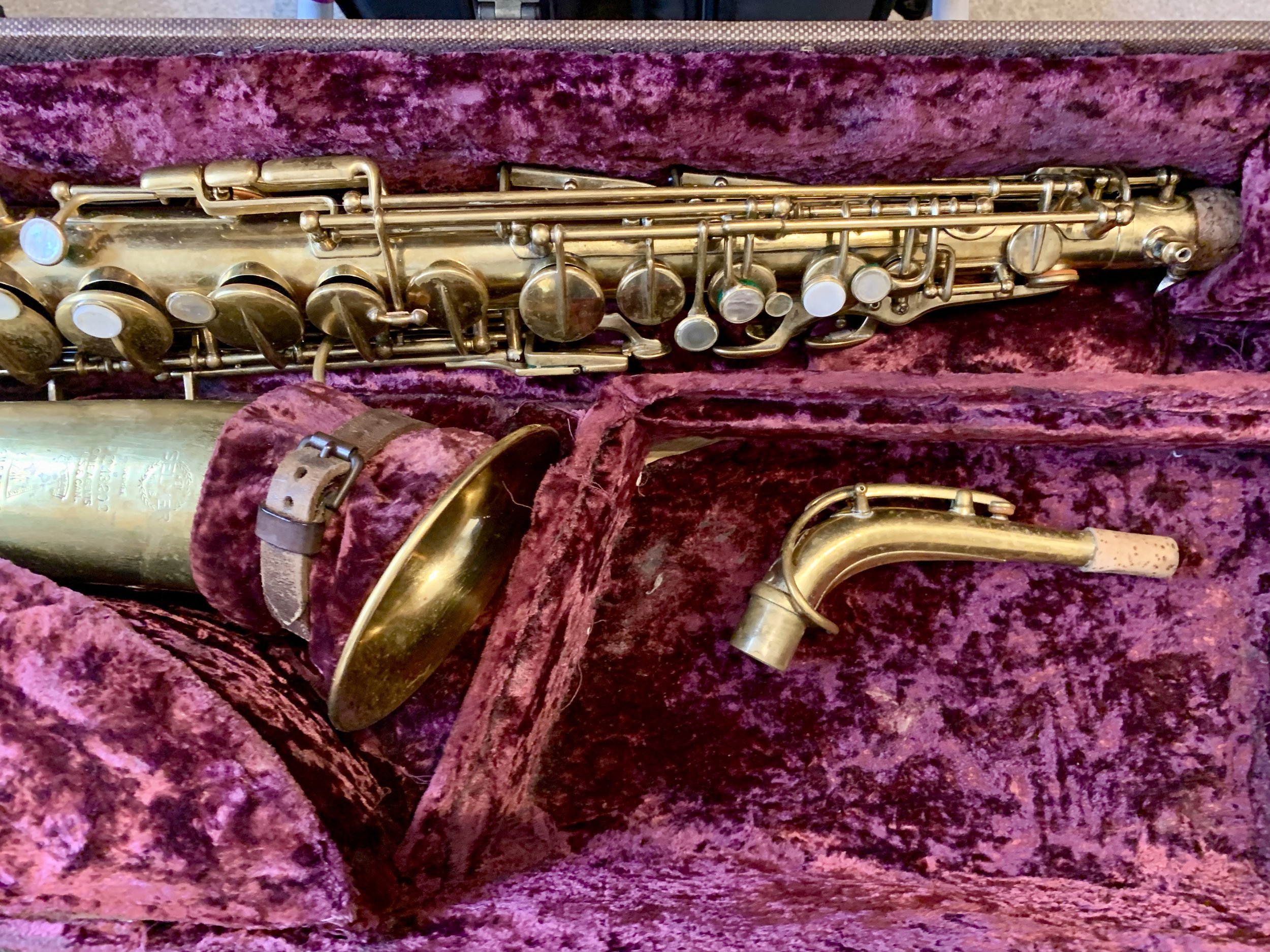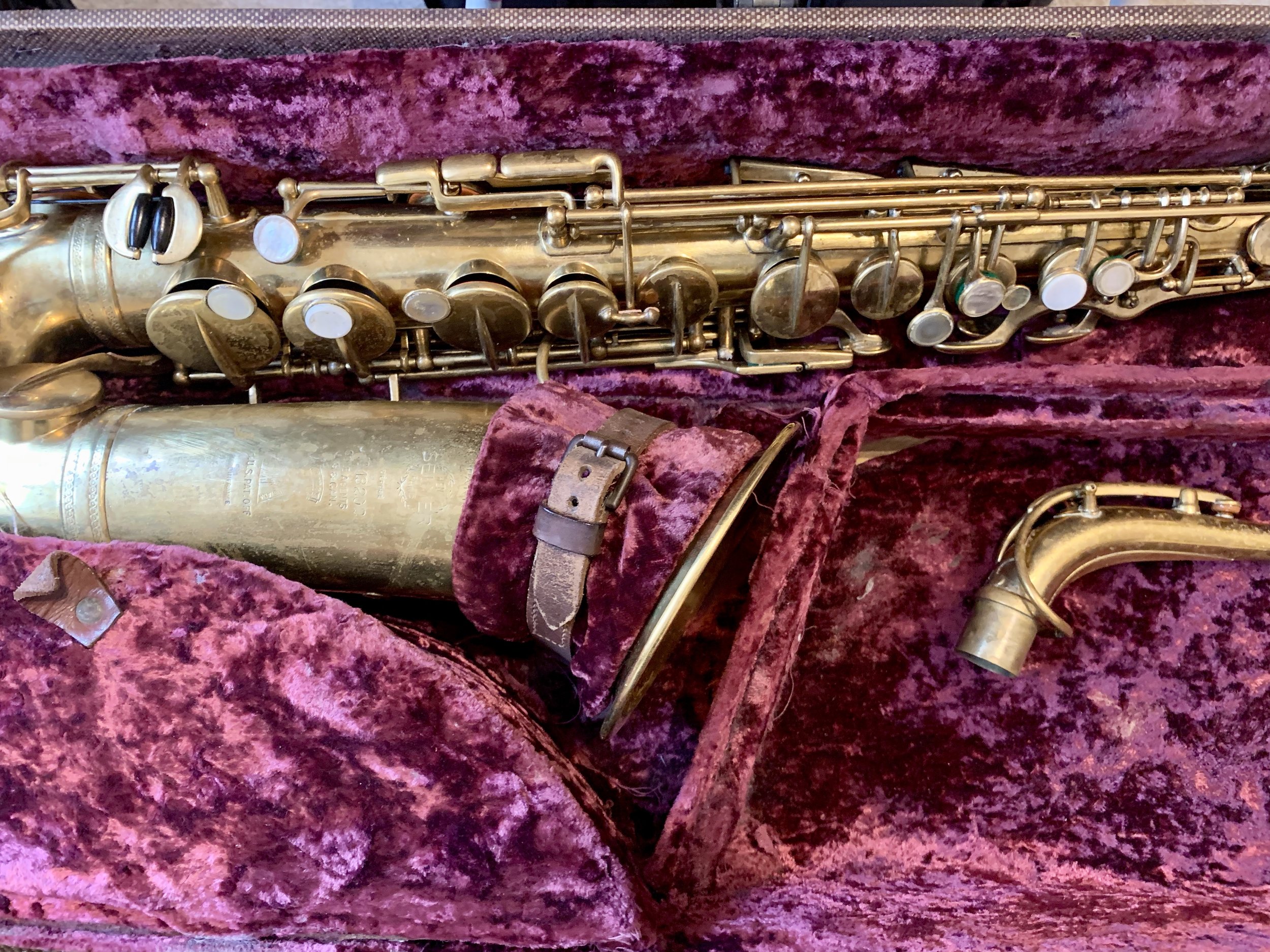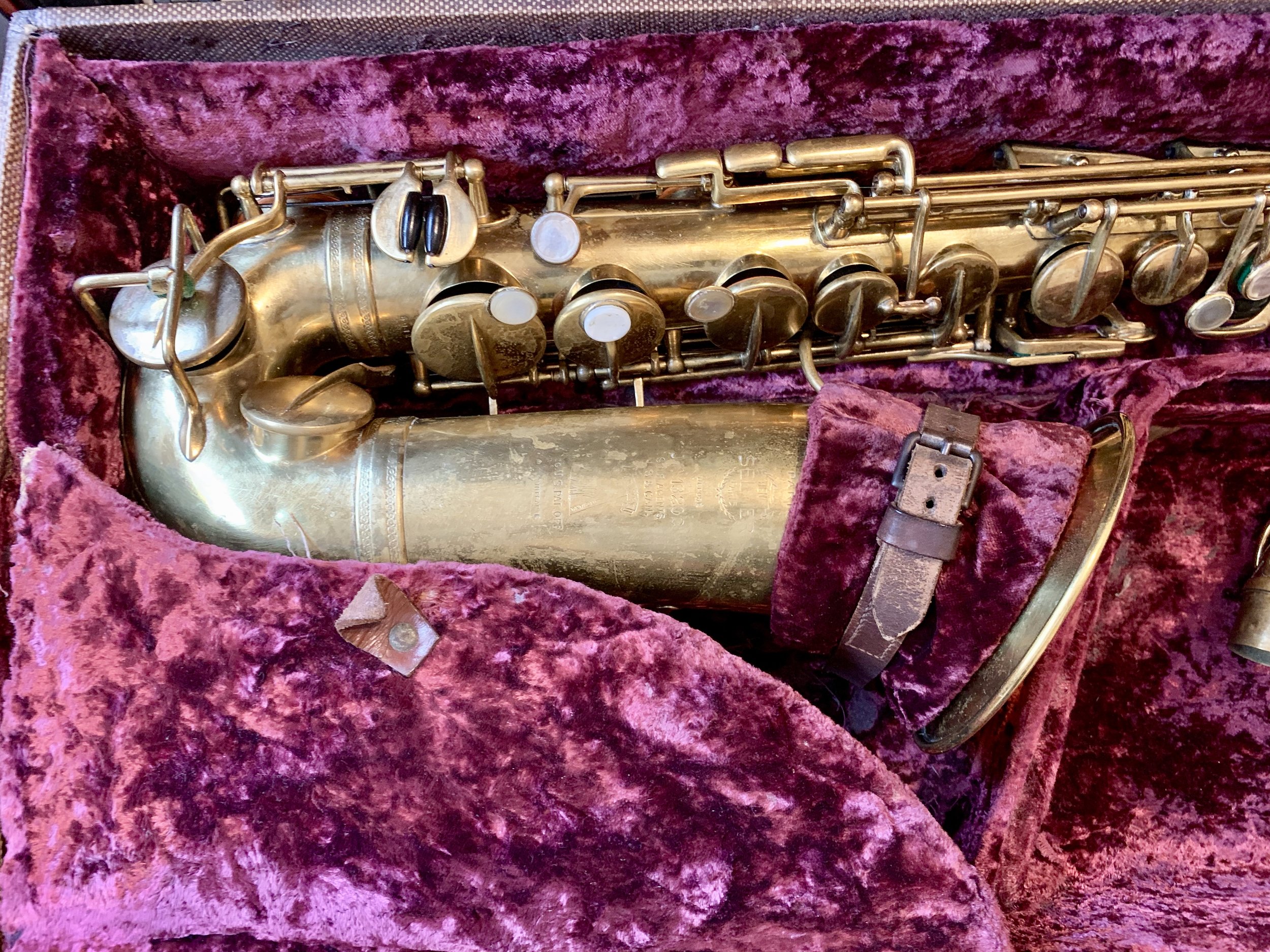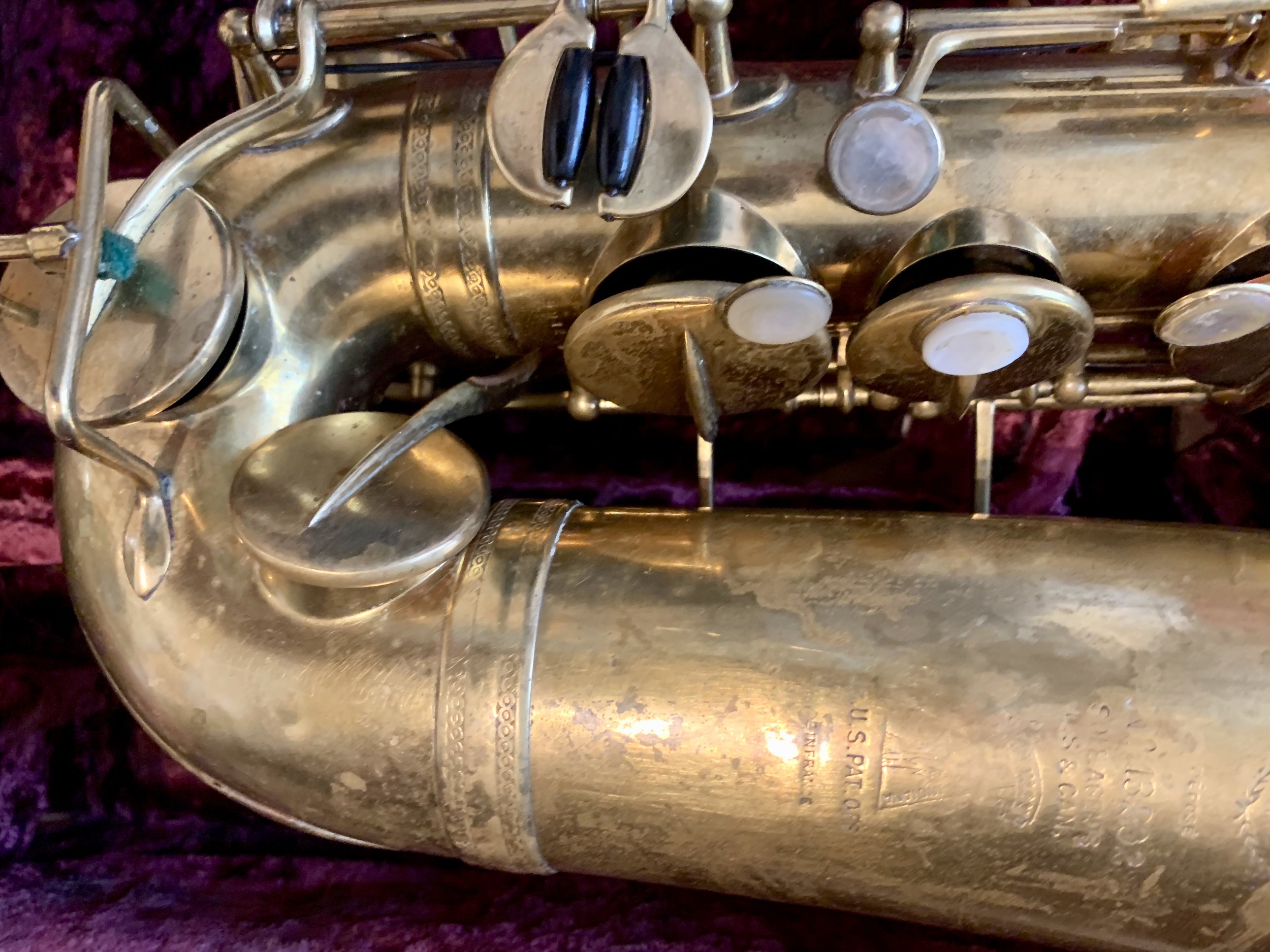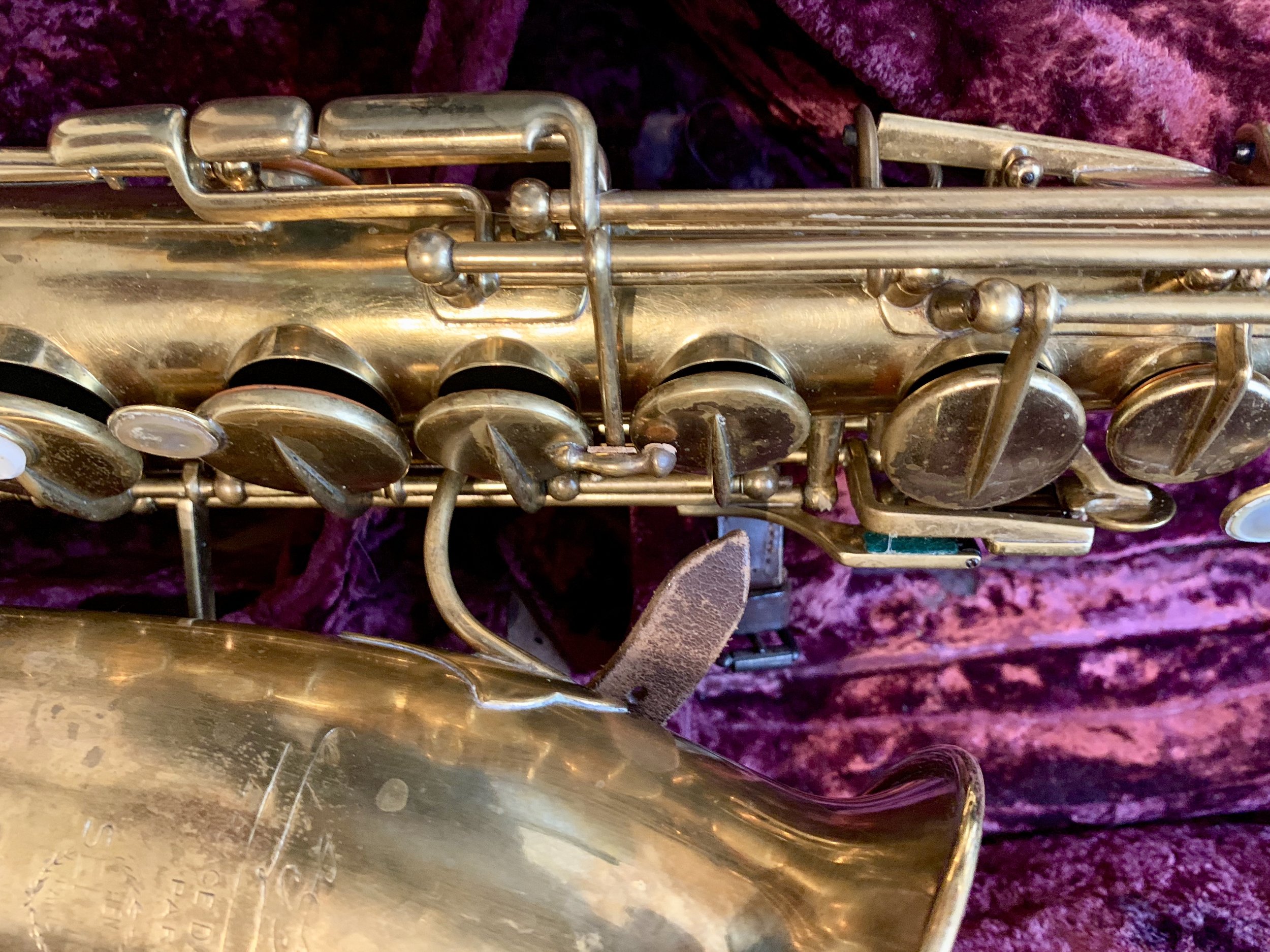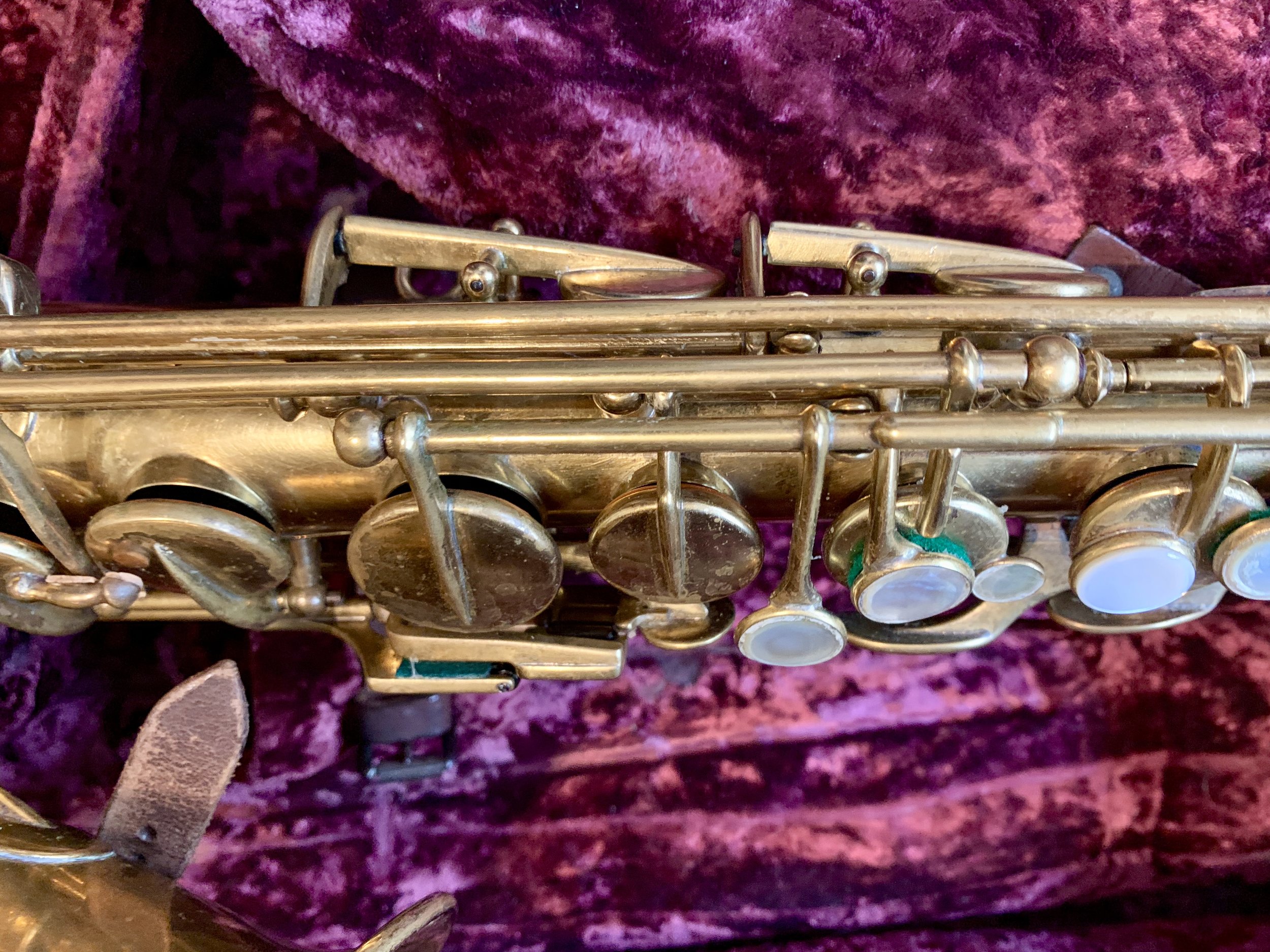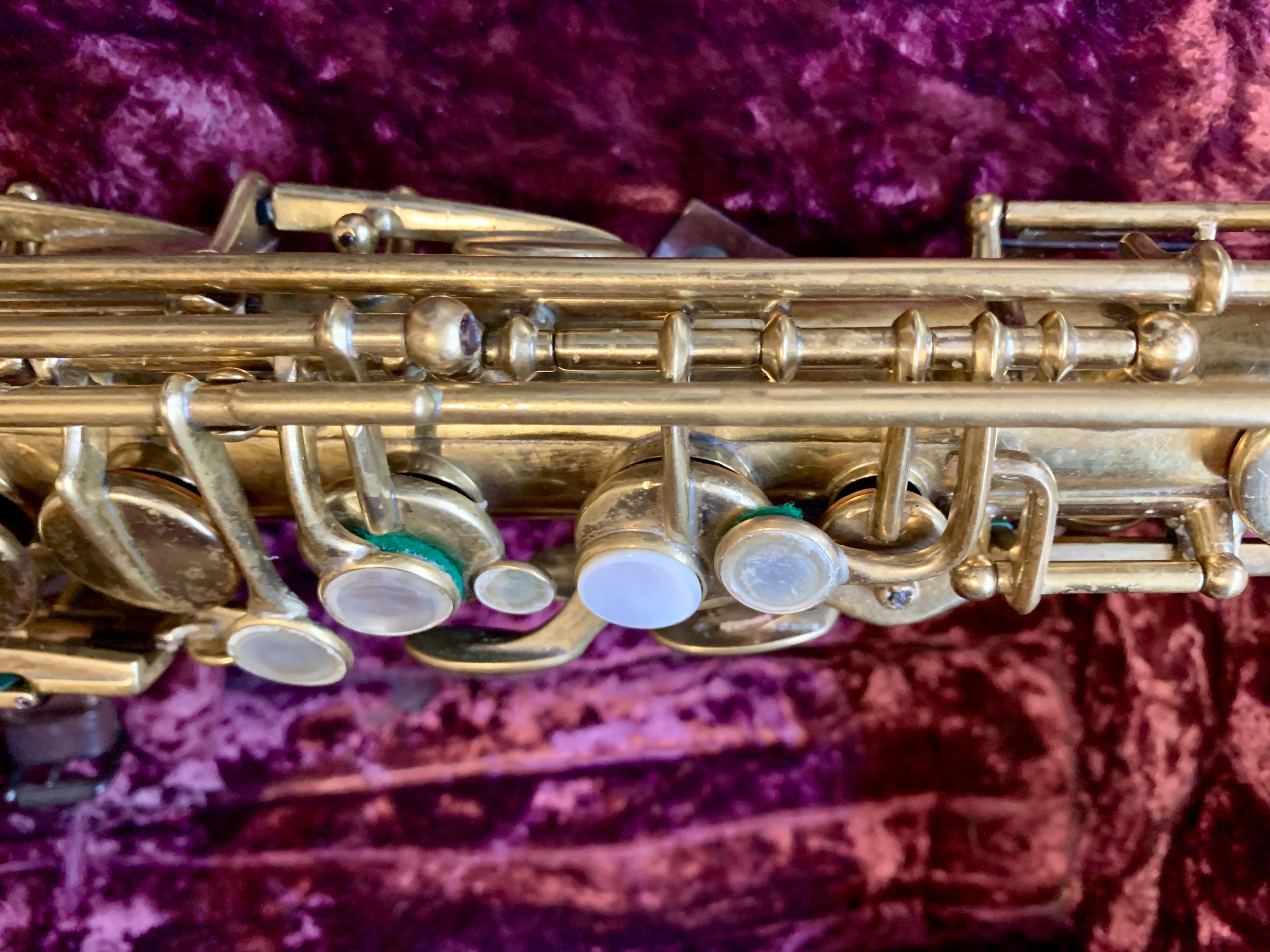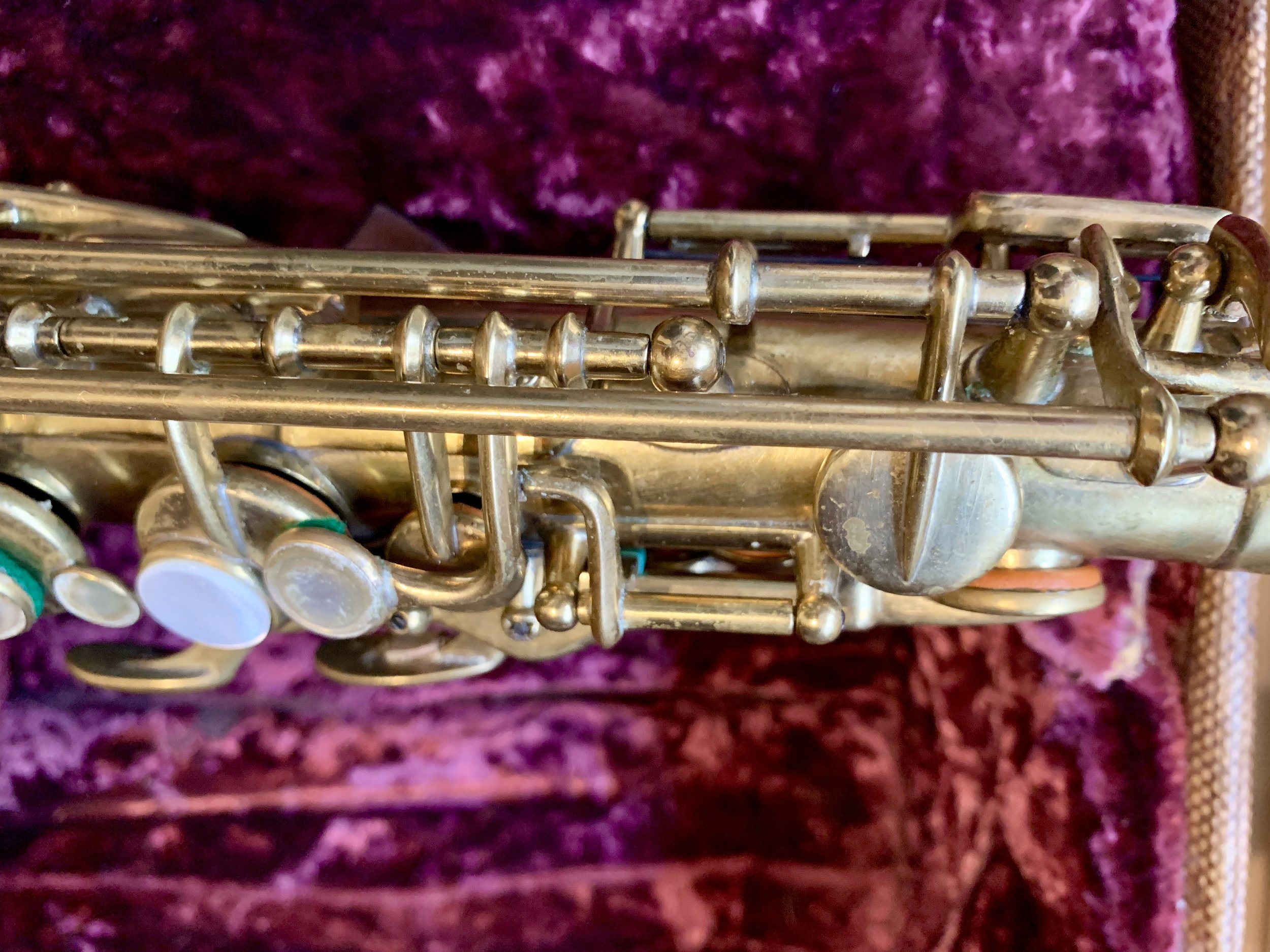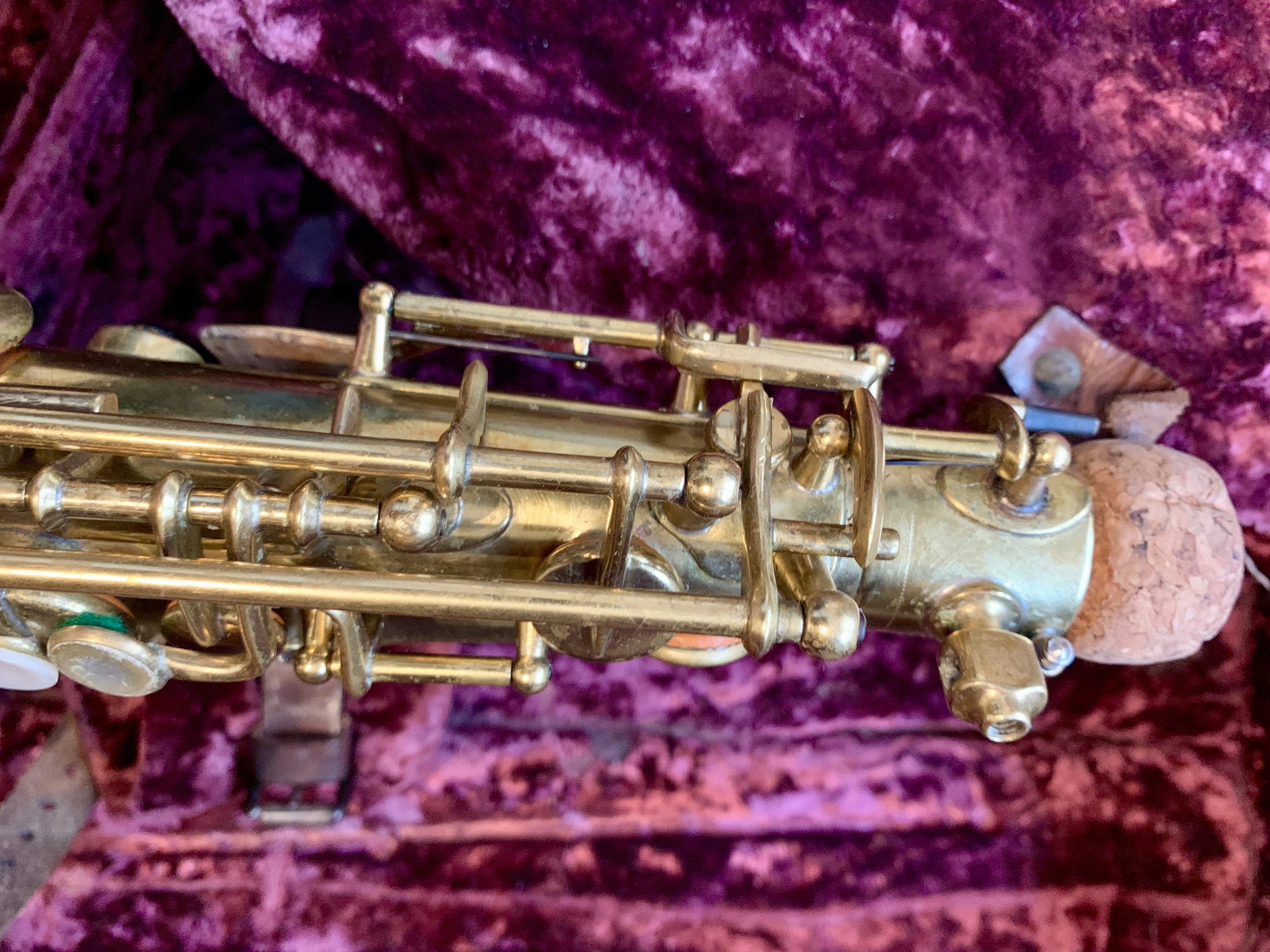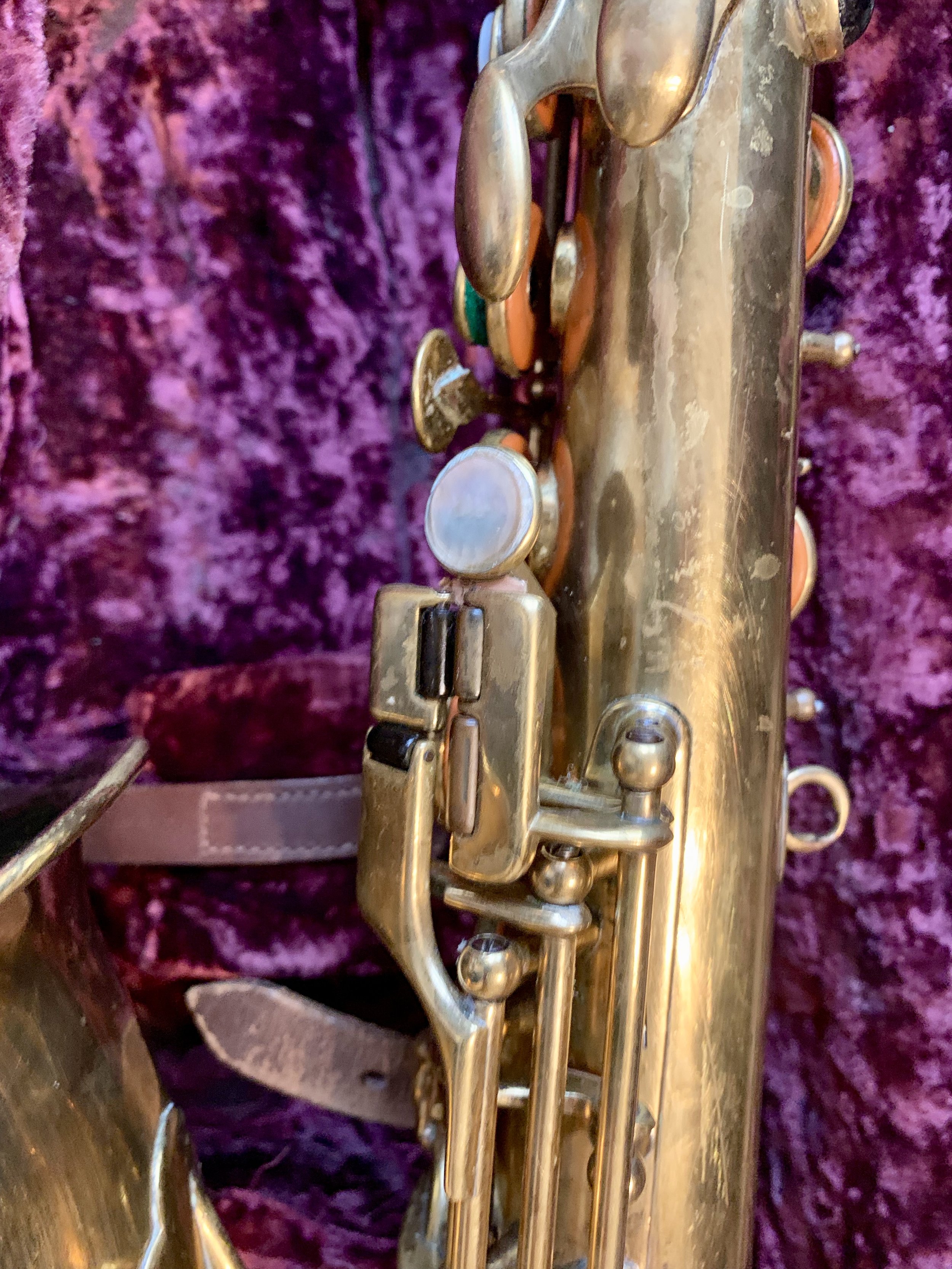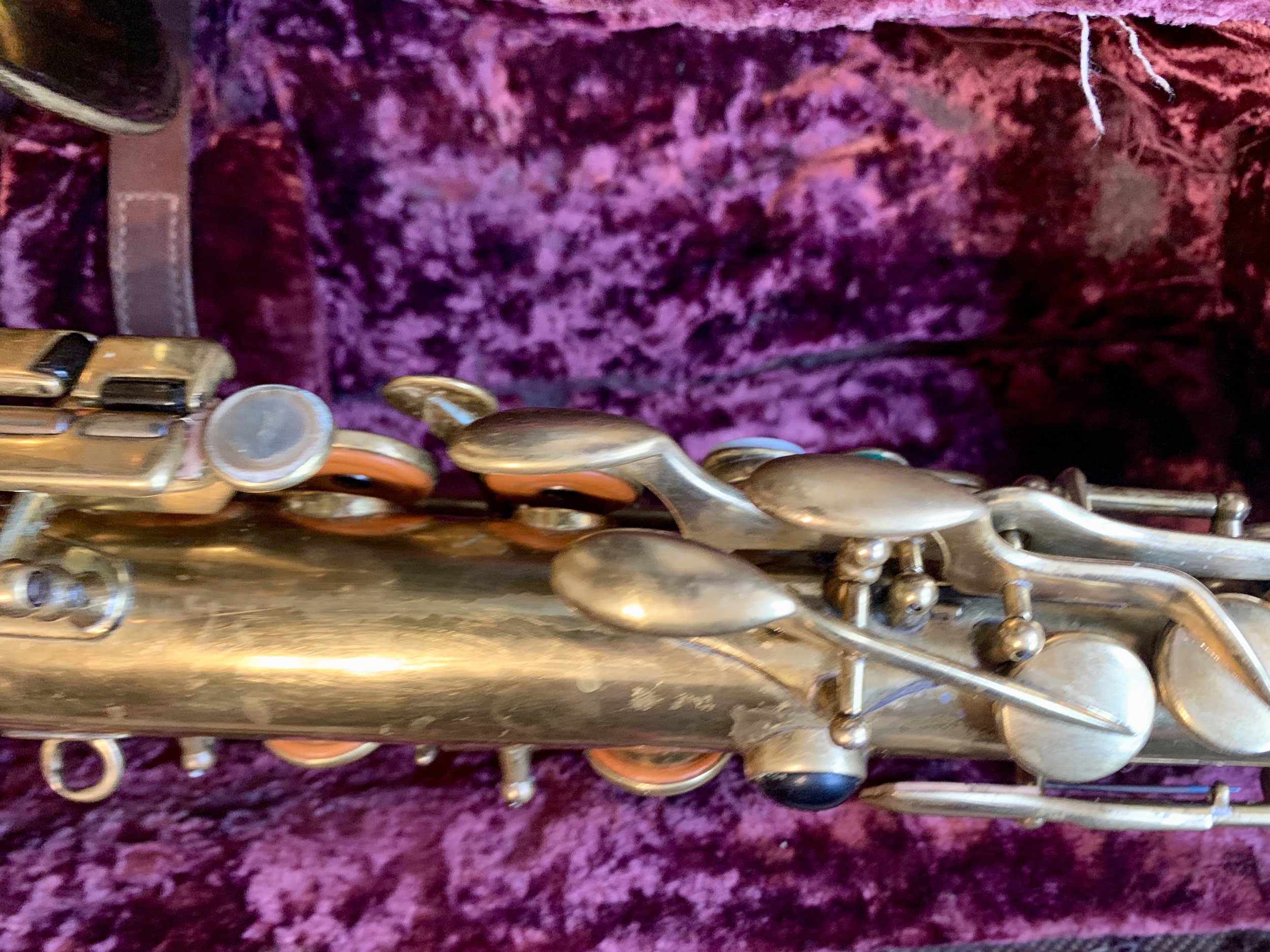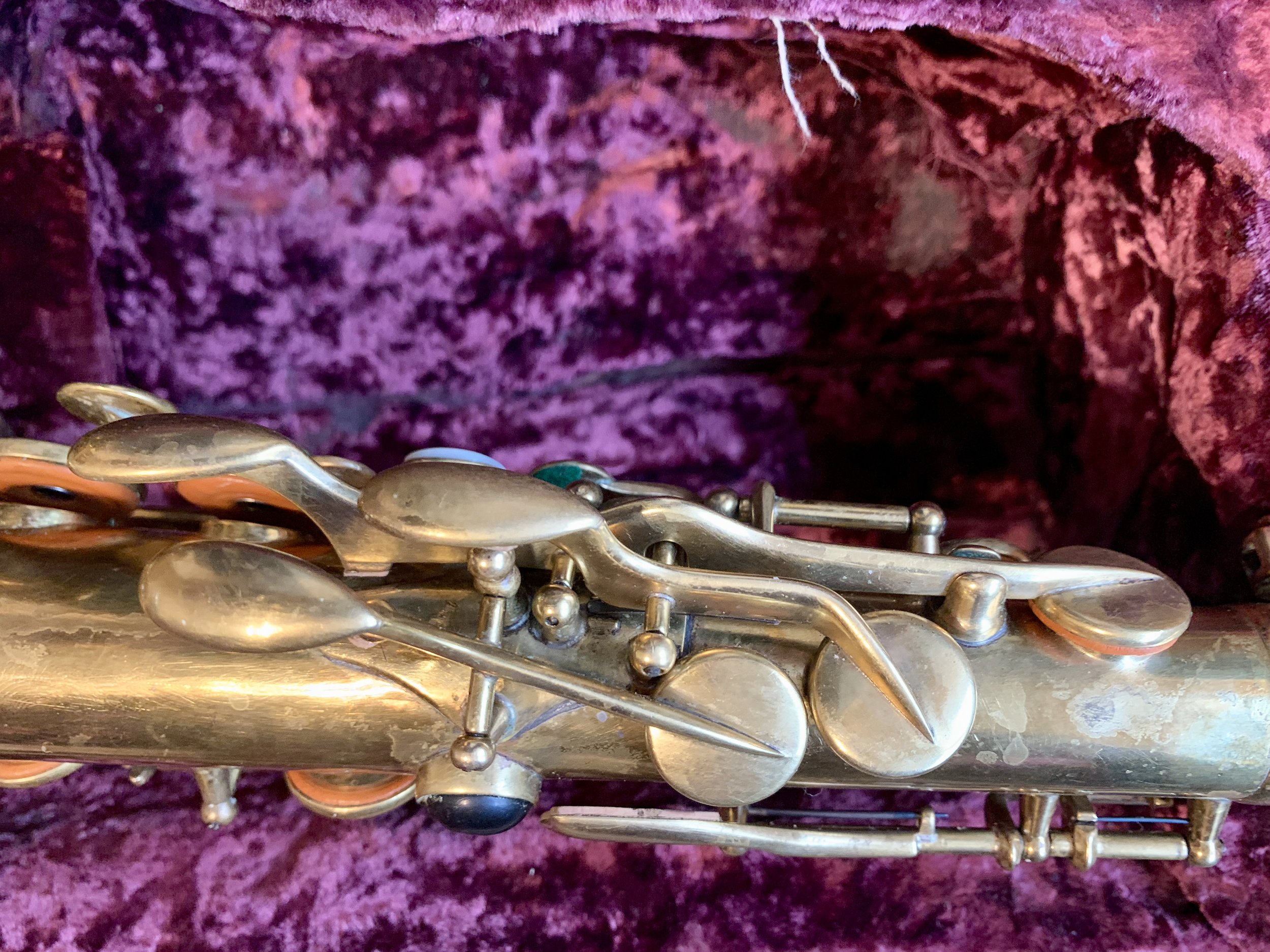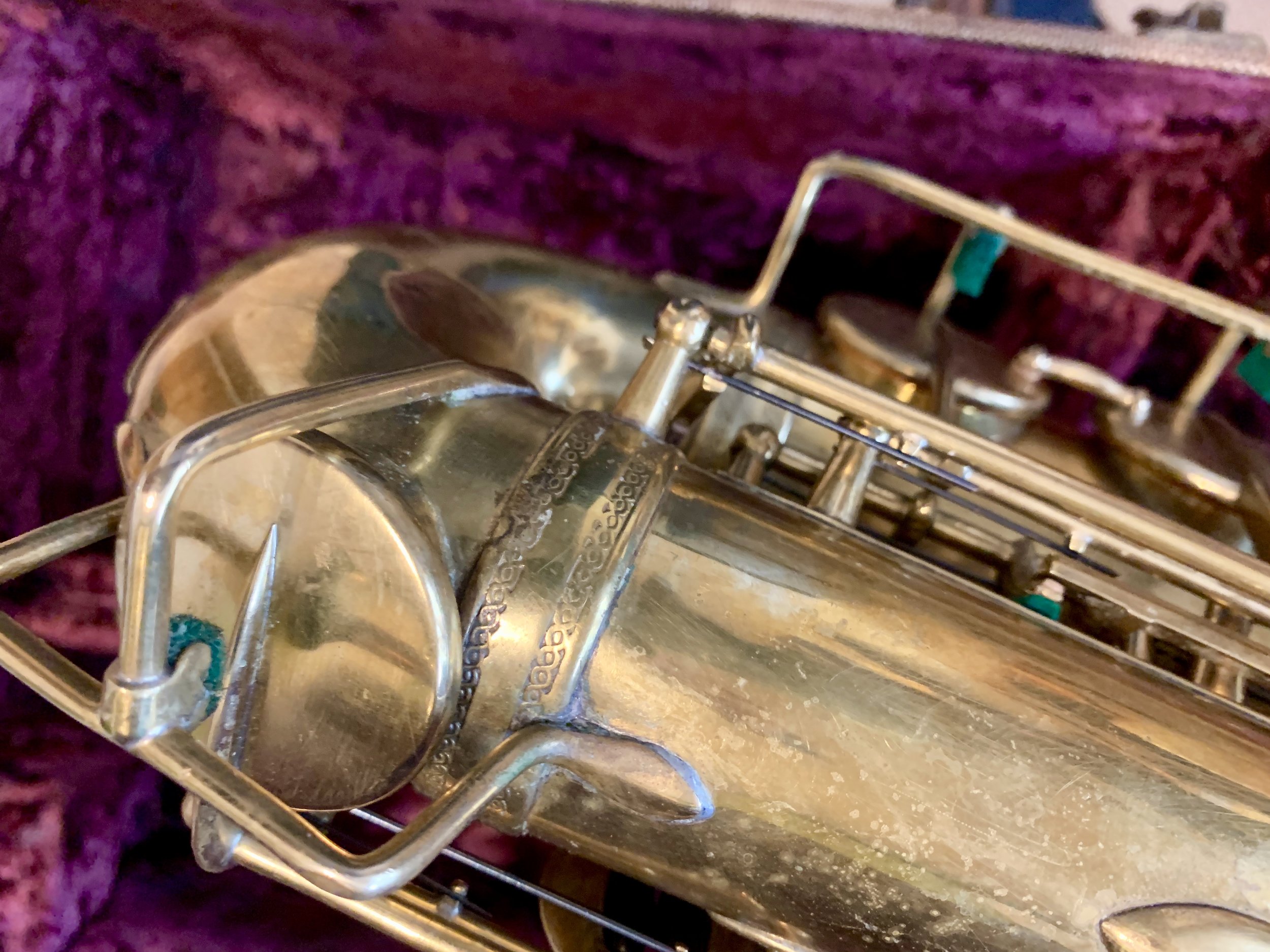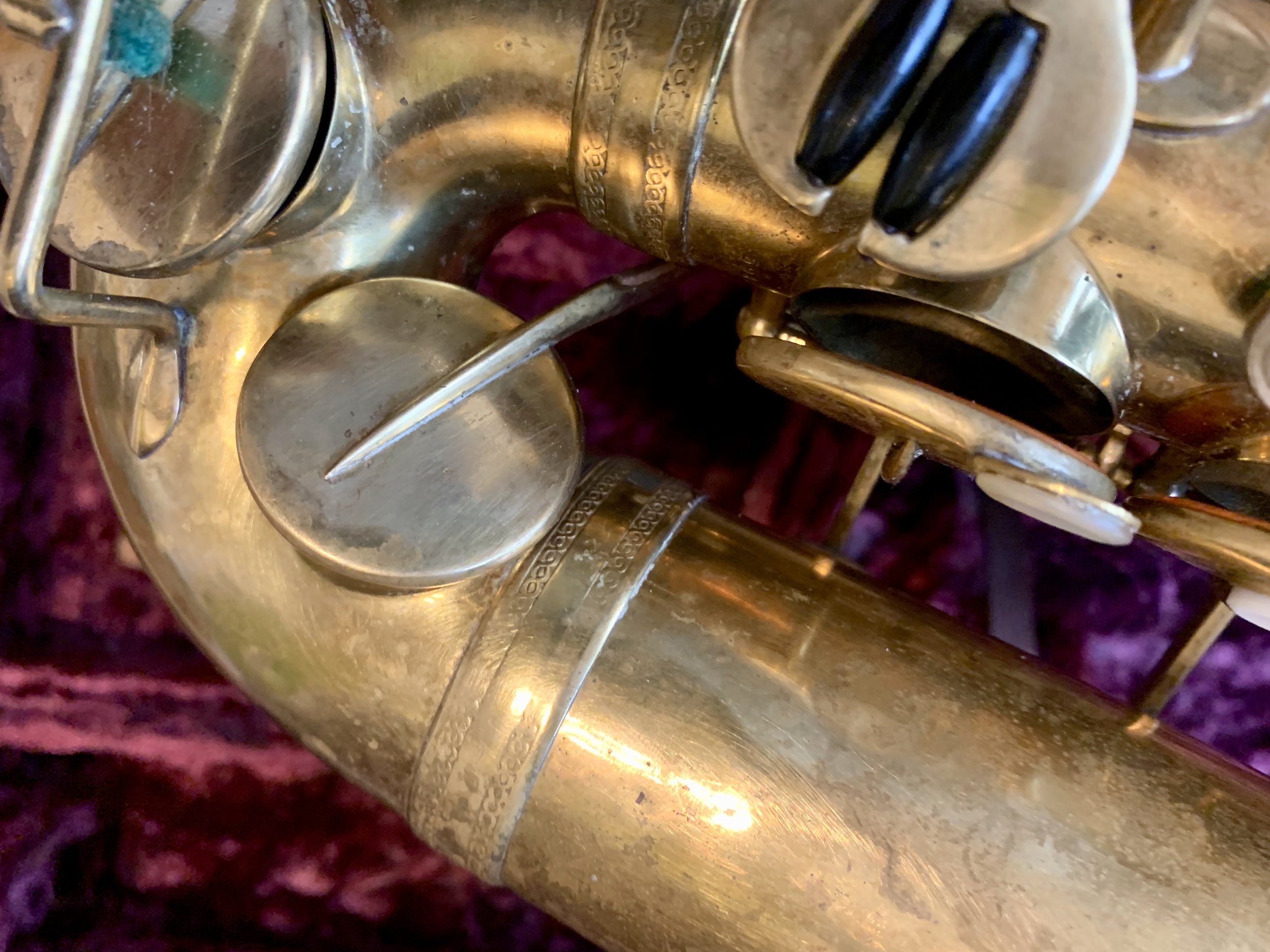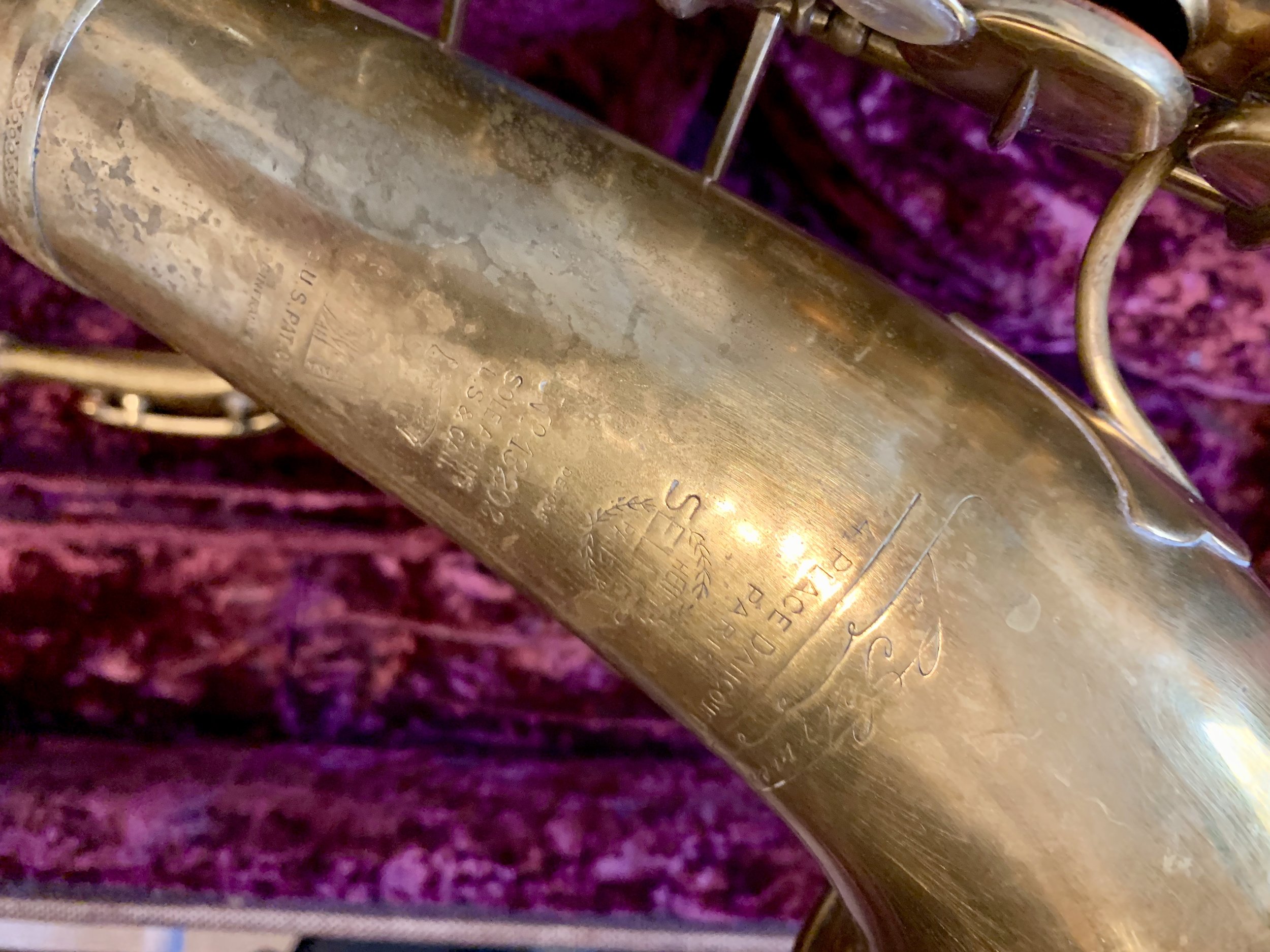 56C "Vintage" Selmer Alto Saxophone
Superb Vintage Selmer-Paris Alto Saxophone. More than likely a transitional model similar to the "Radio Improved" model that dates around 1933. Just out of the workshop having been completely overhauled and re-padded with leather pads and new felts. Plays nicely with a very clear vintage mellow sound. Stunning example considering the age. Has been played in various musicals around the UK and Europe. Vintage Selmer case included. No mouthpiece.
Serial Number 132XX
Ref: 56C
*Condition 5
COMMISSION SALE
Contact us for more information. Not available to purchase on-line without making contact beforehand.
Please email us at reedandsqueakcases@gmail.com for more information.