Saxophones
Selmer Alto saxophone for sale.
192 Conn 12M "Crossbar" Baritone Saxophone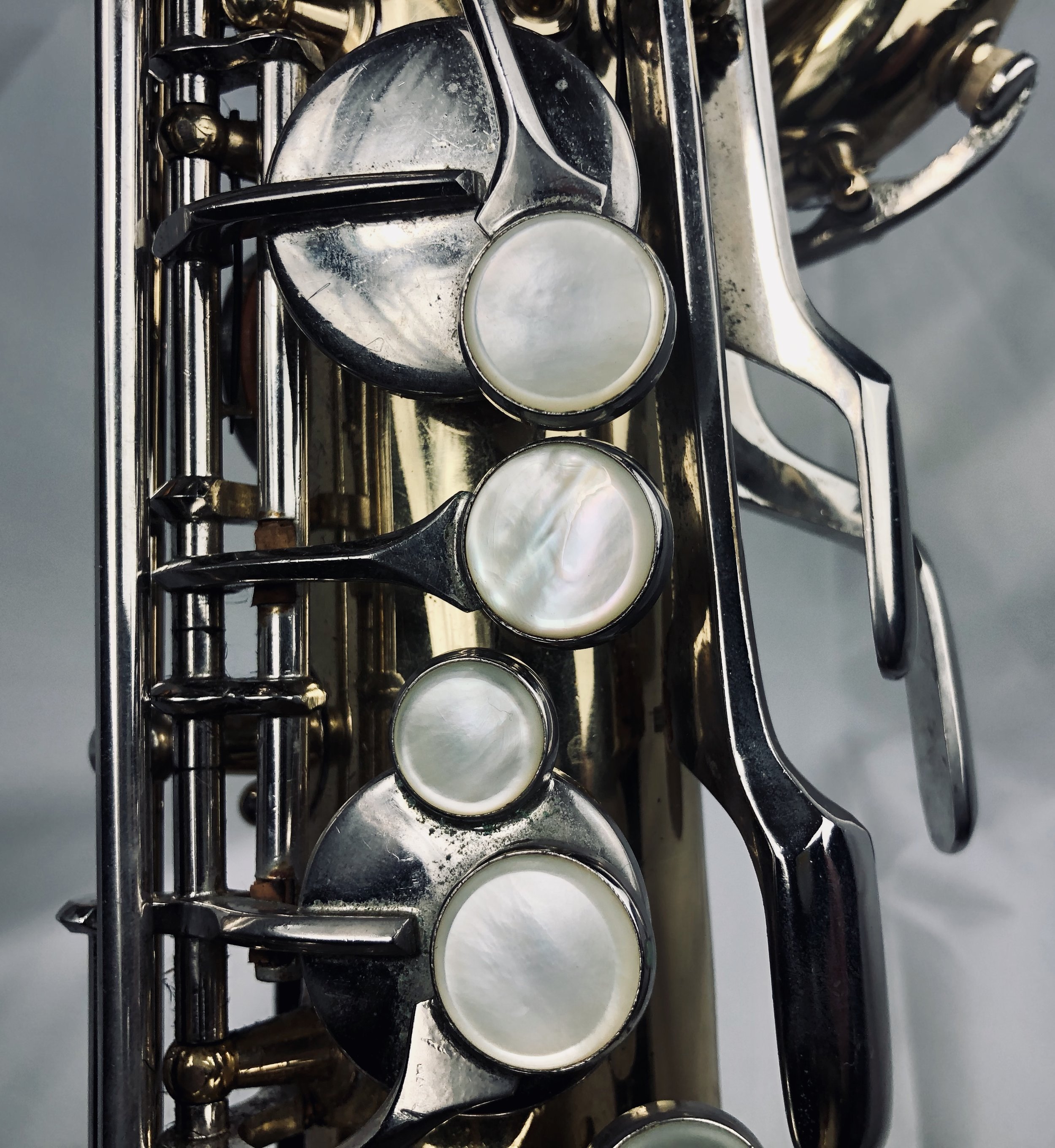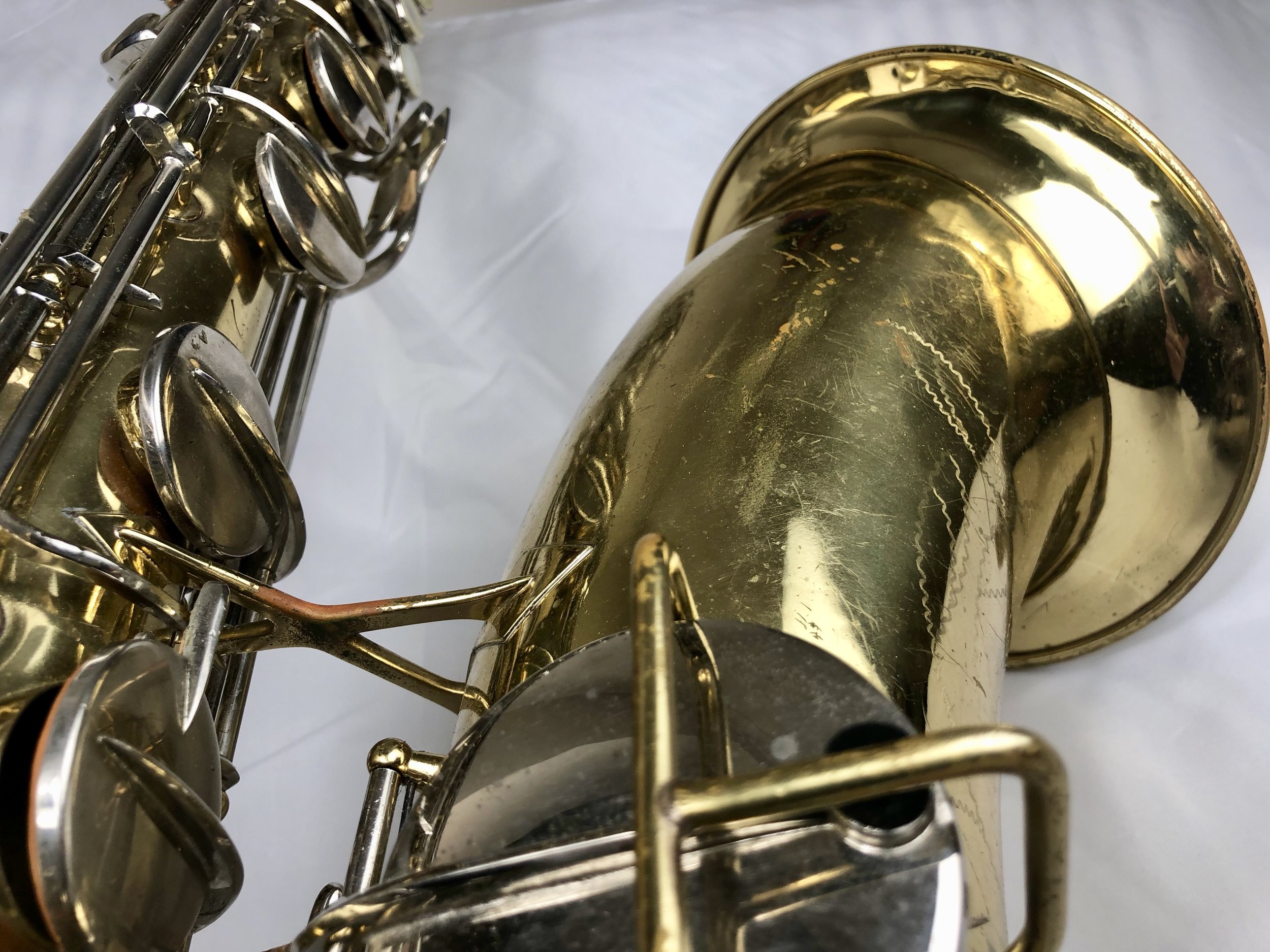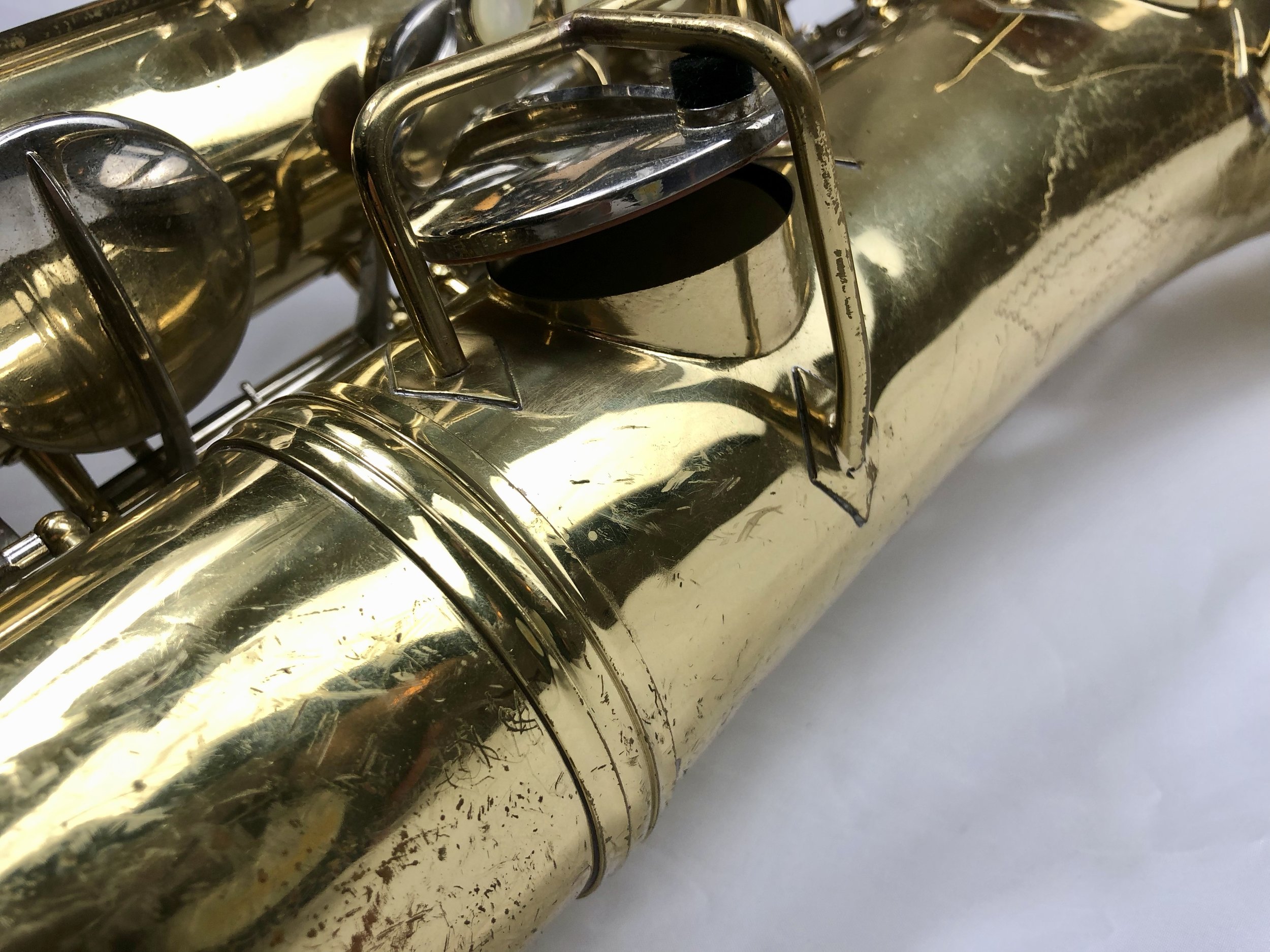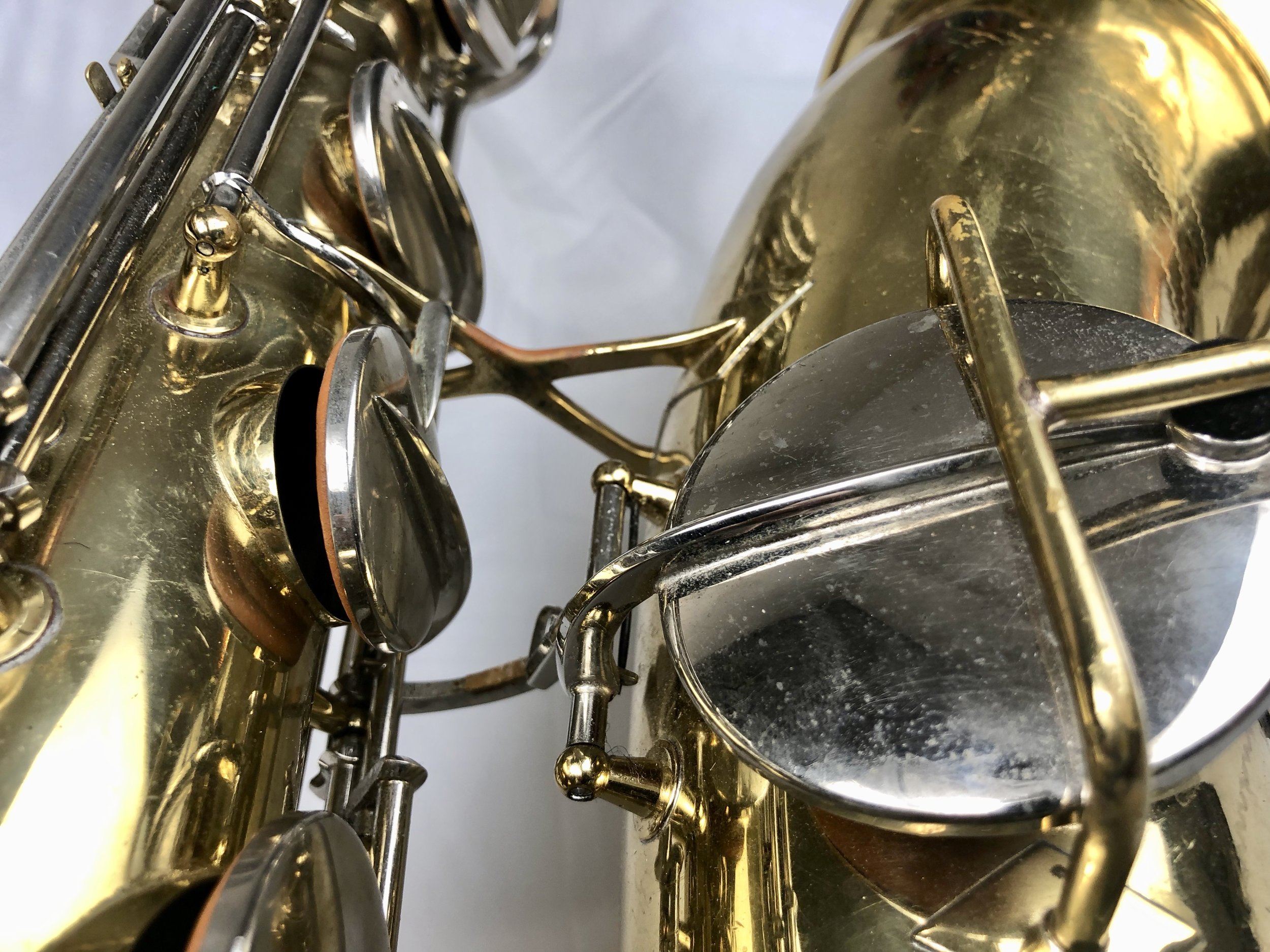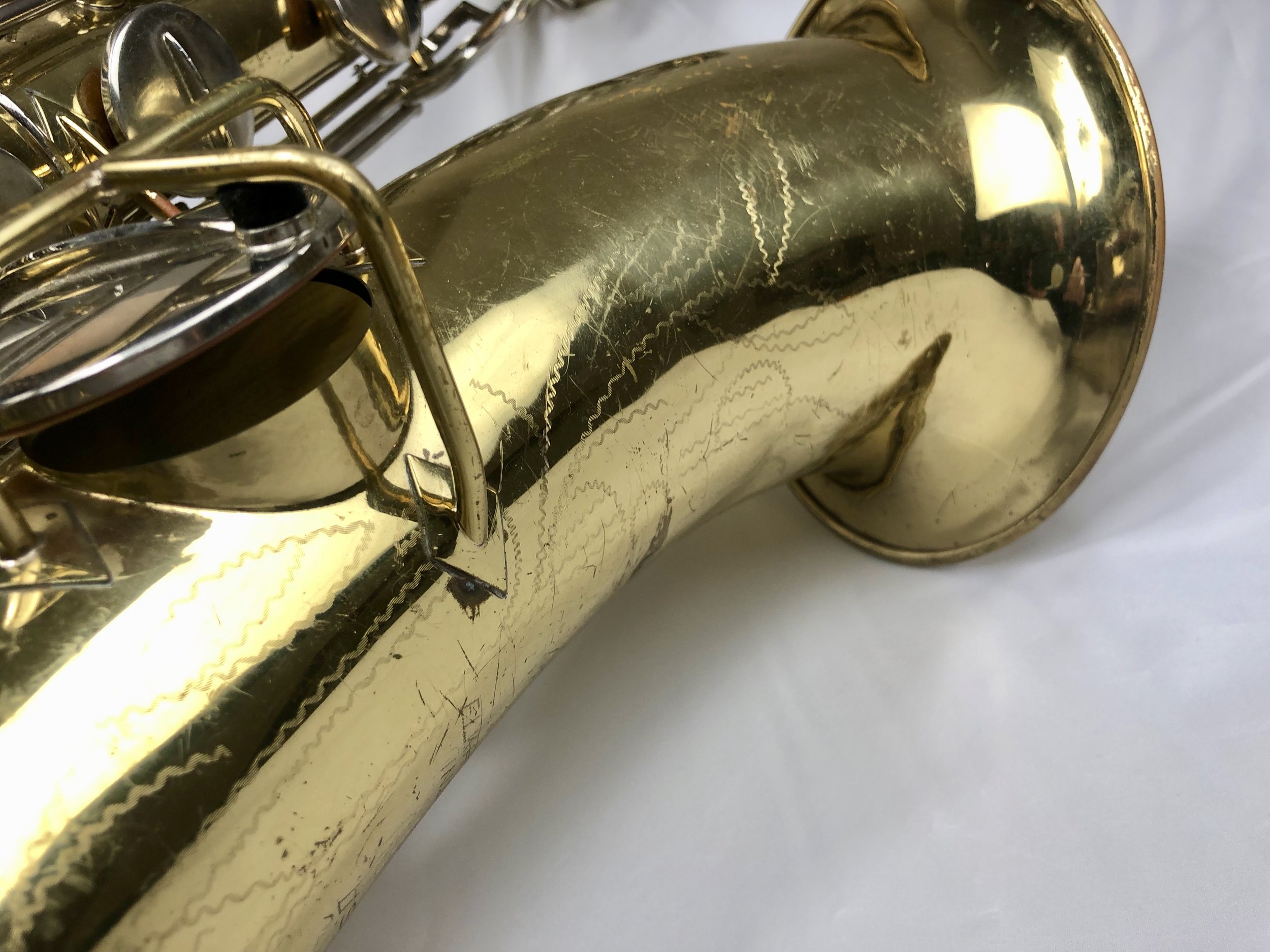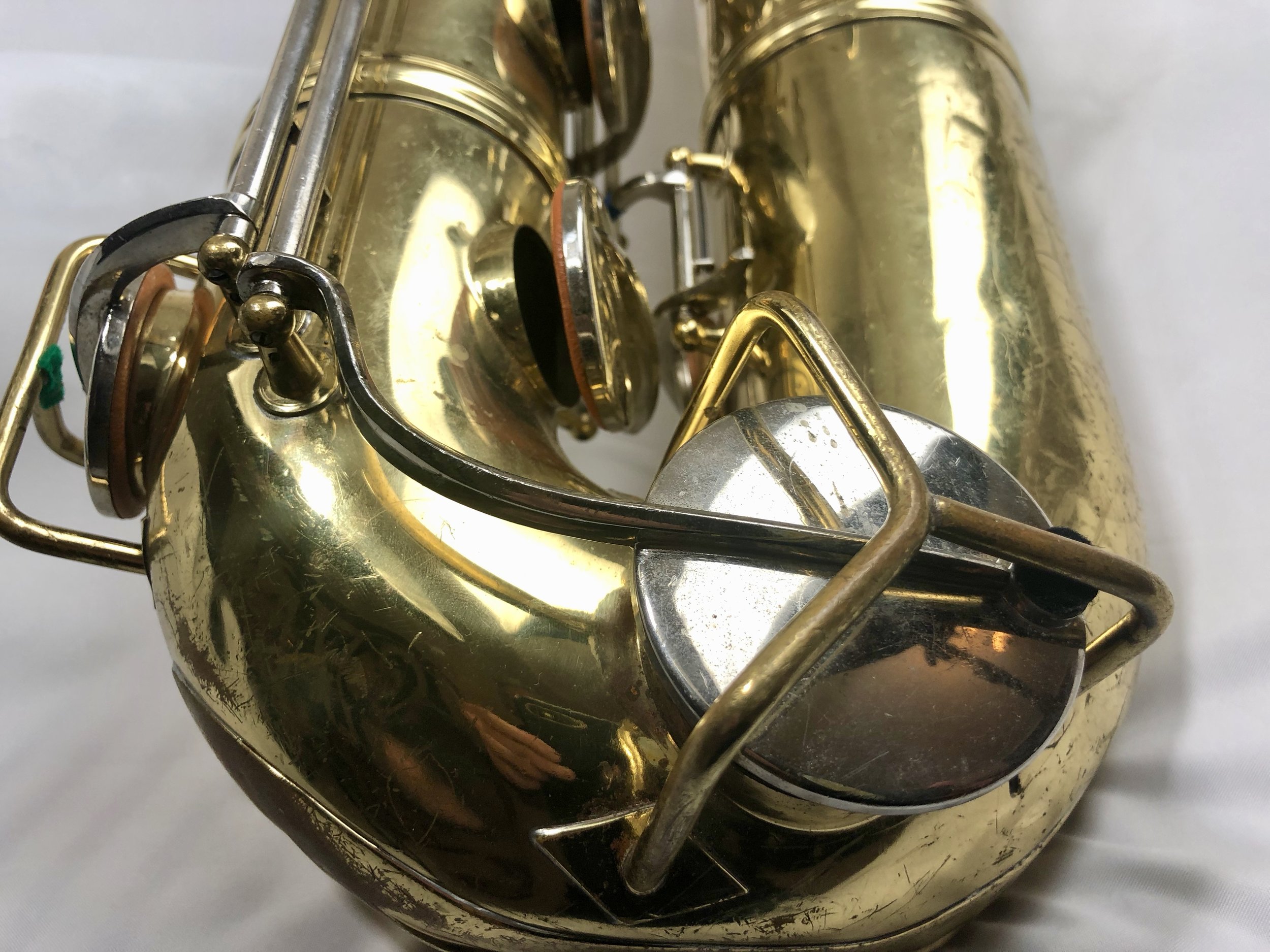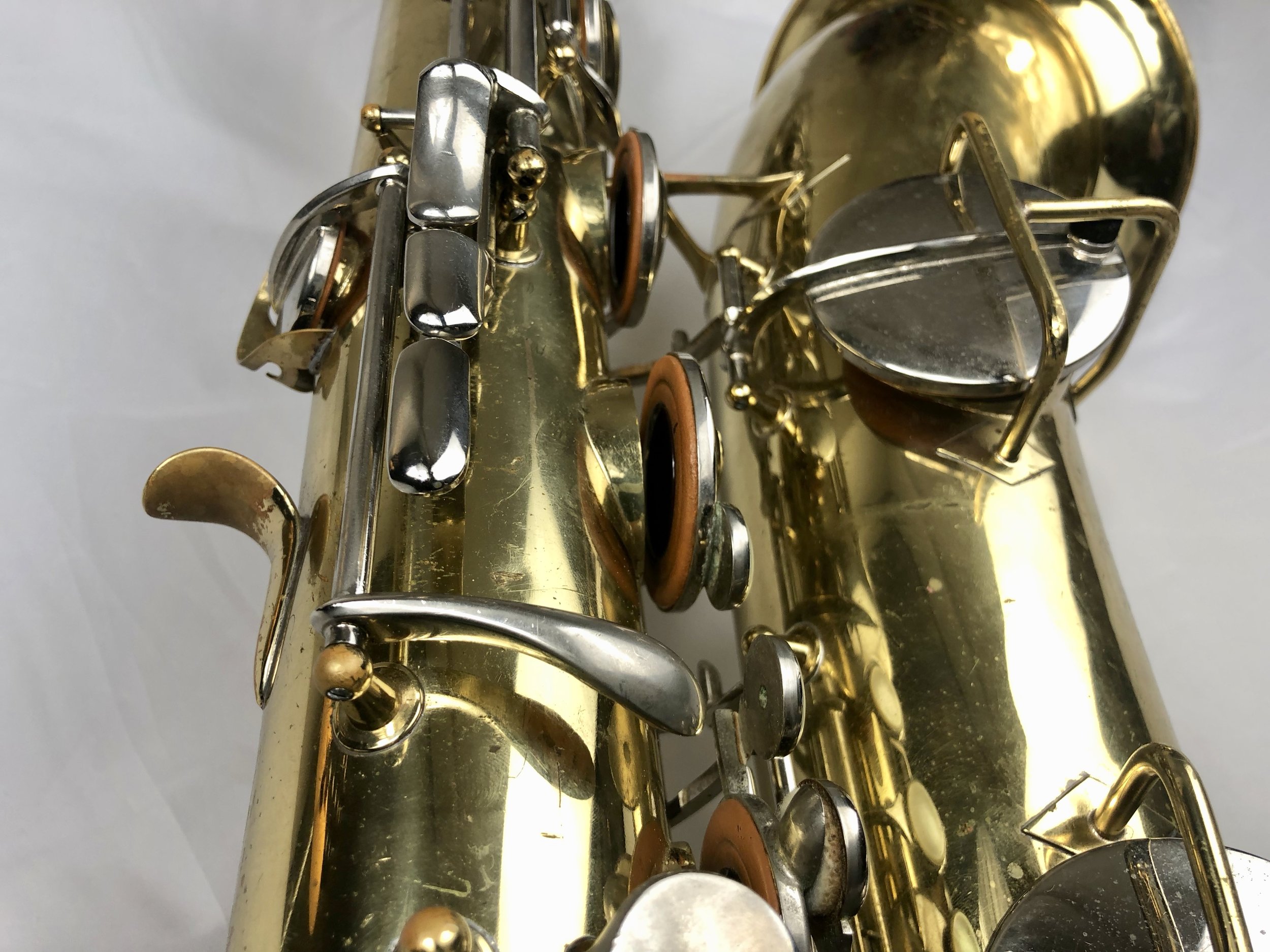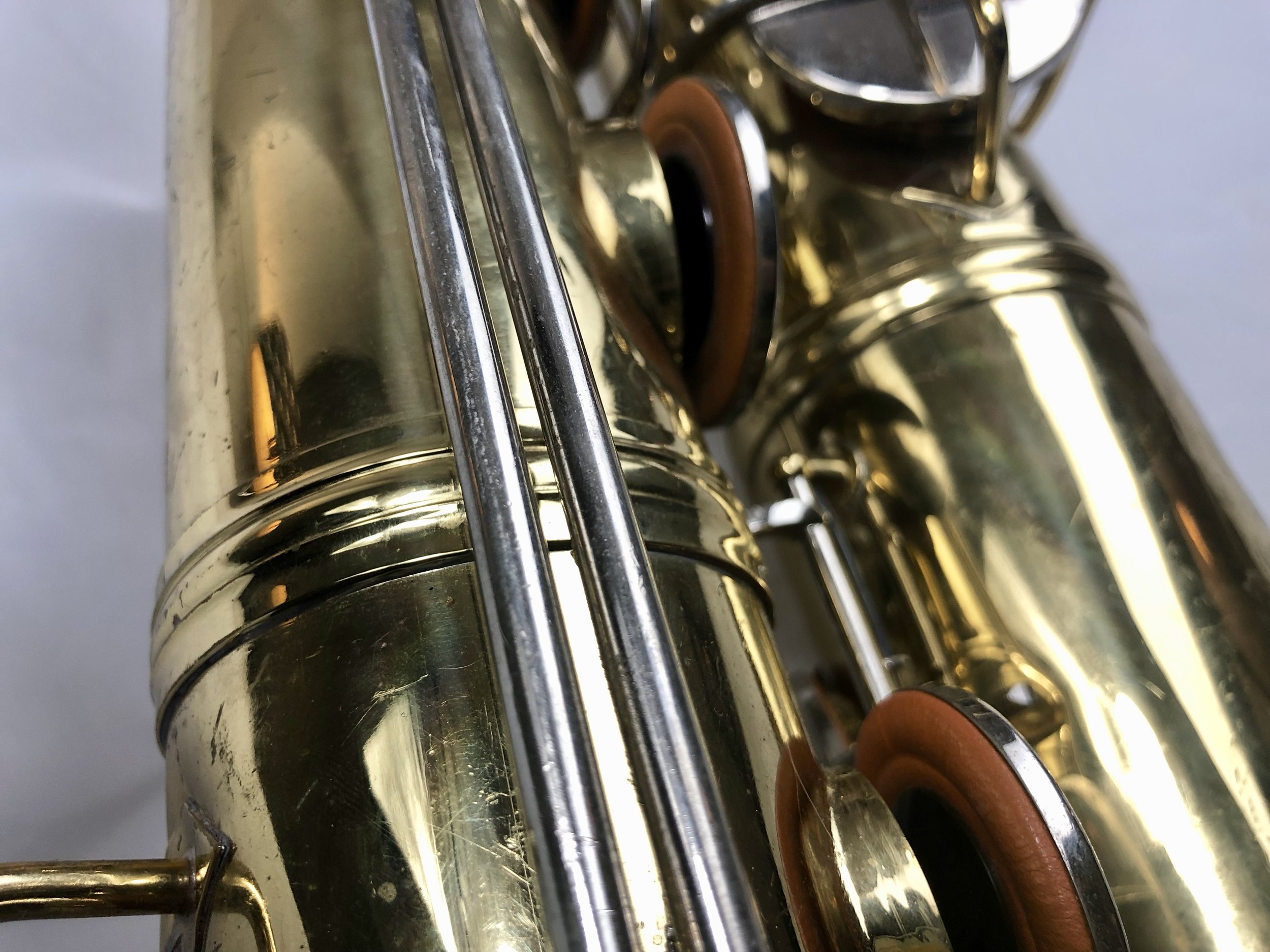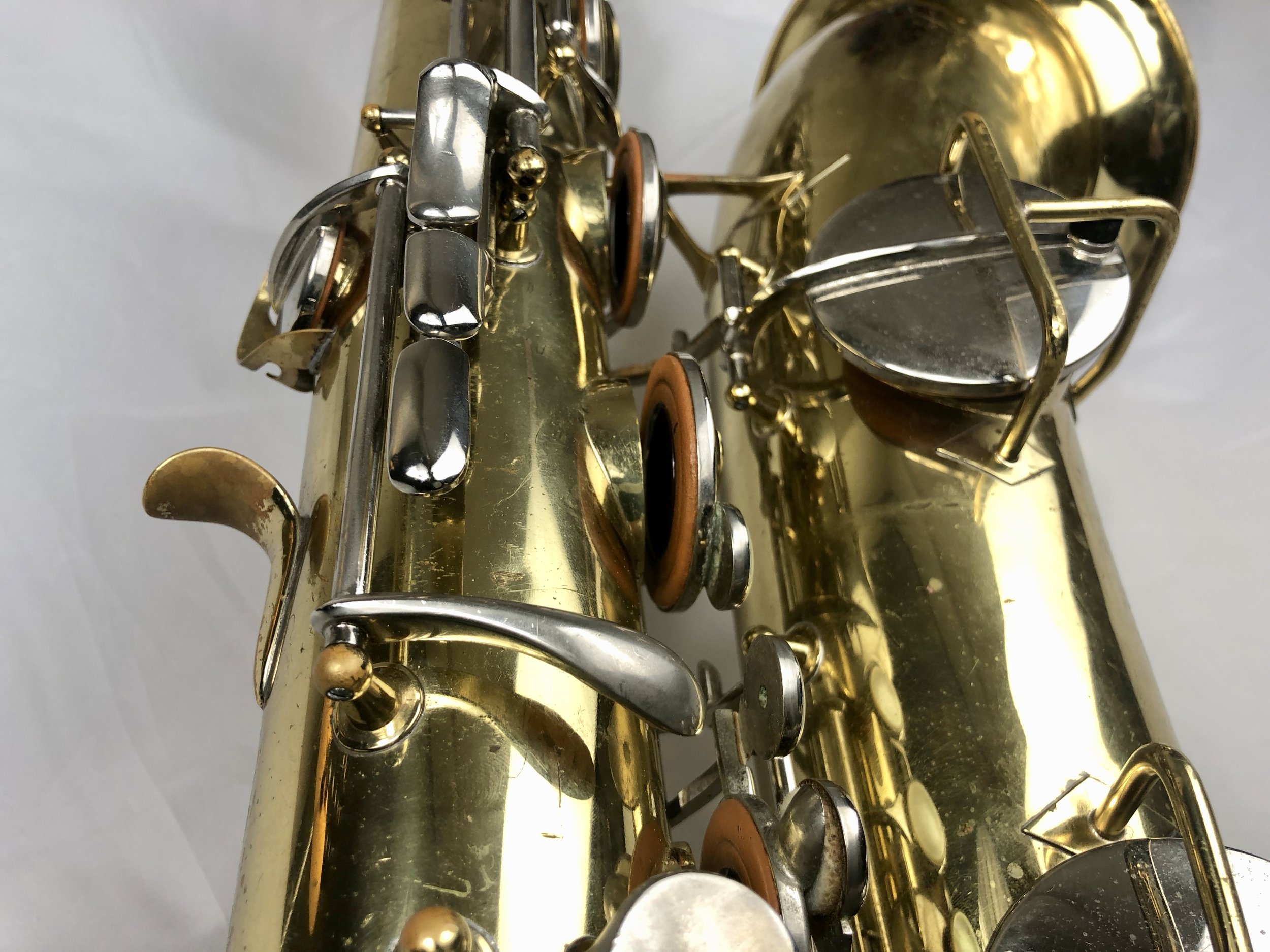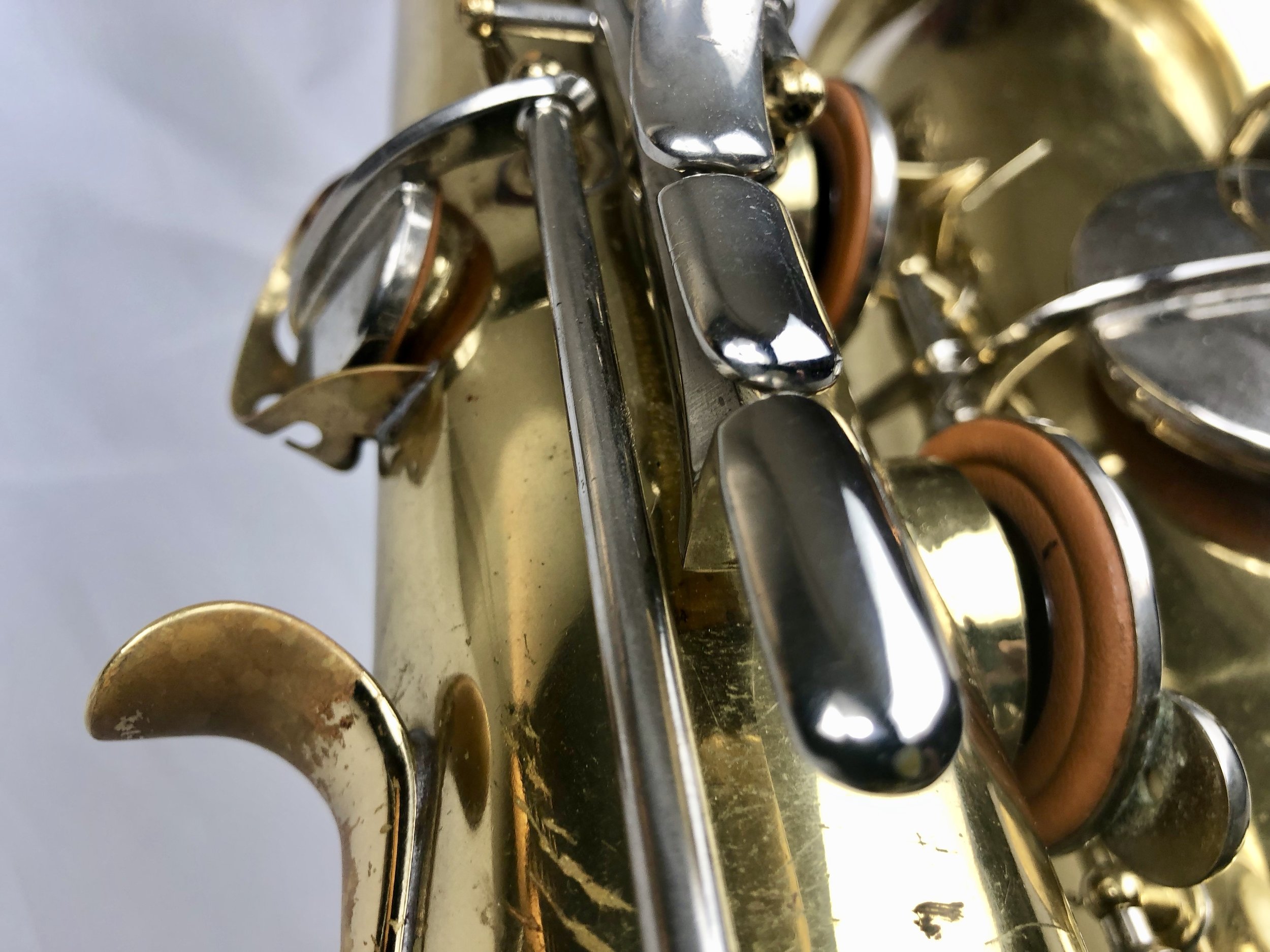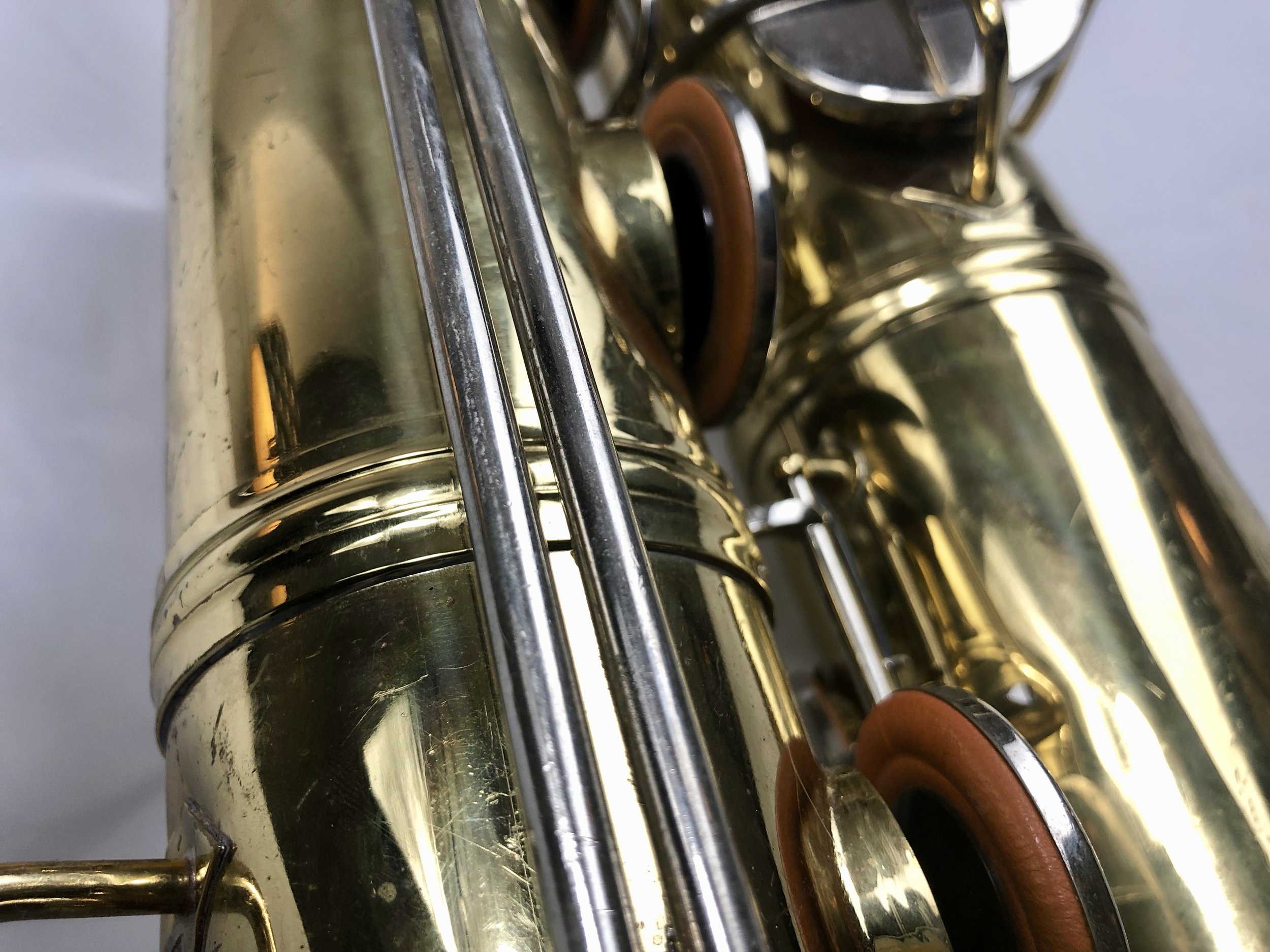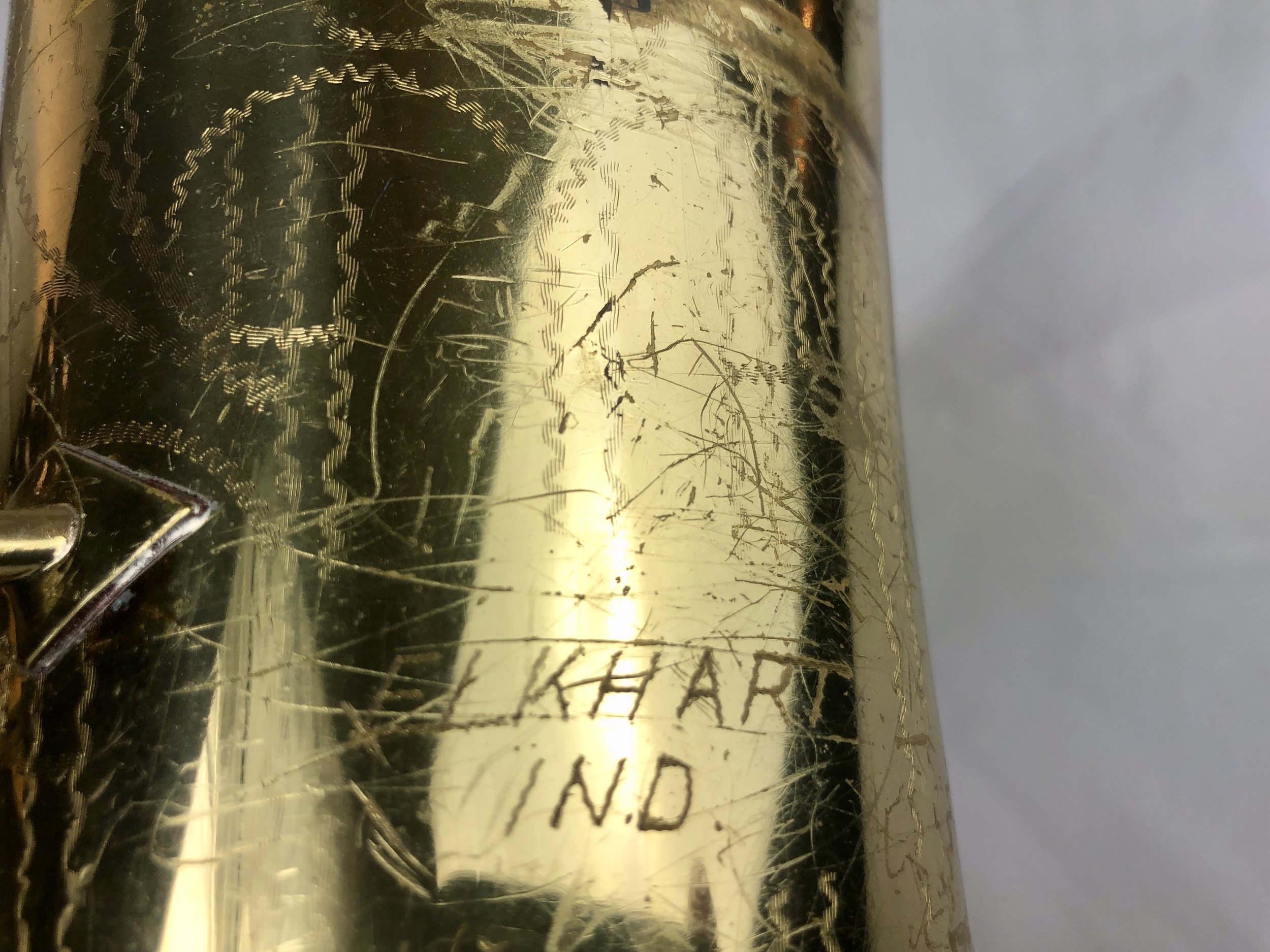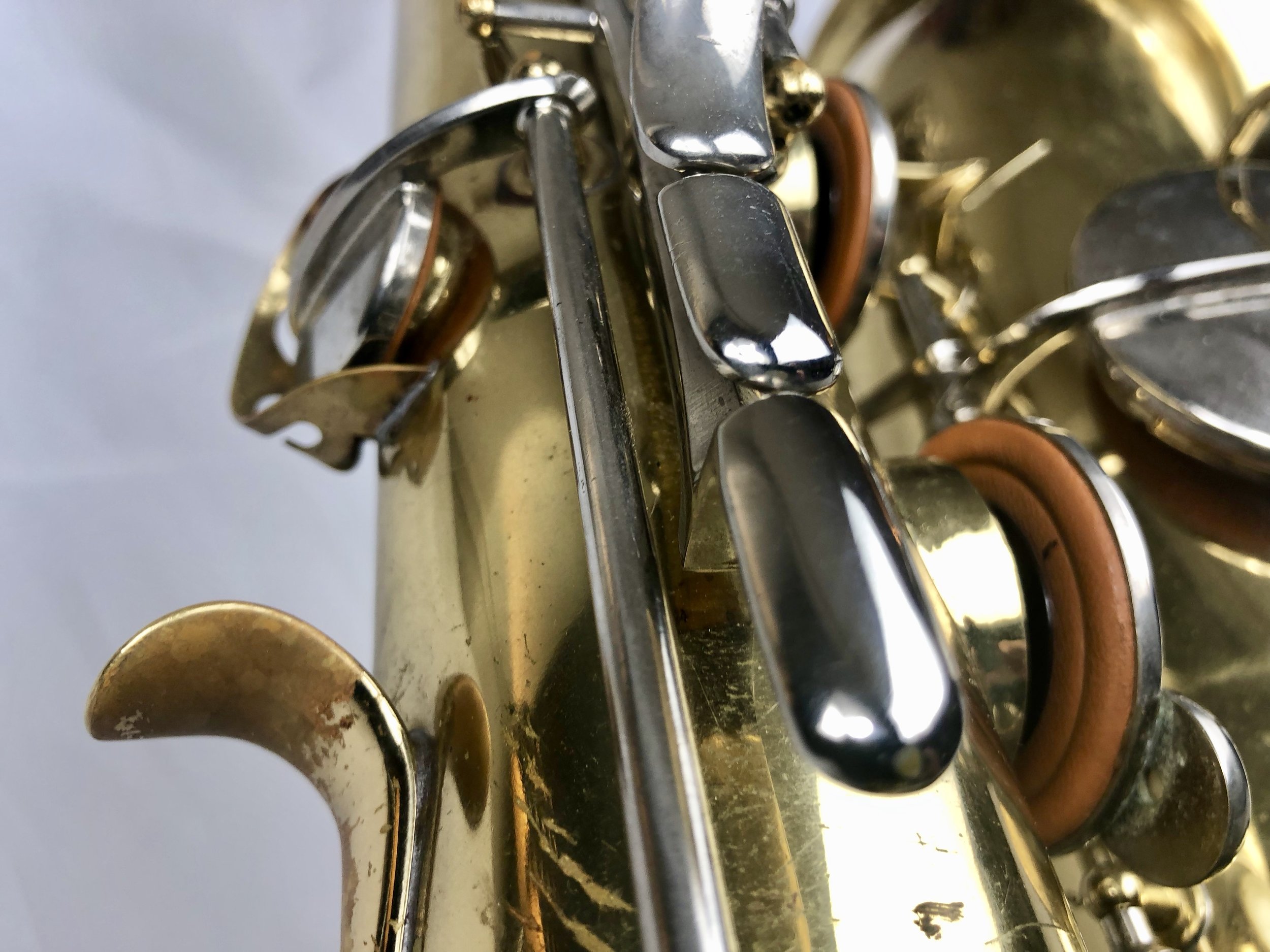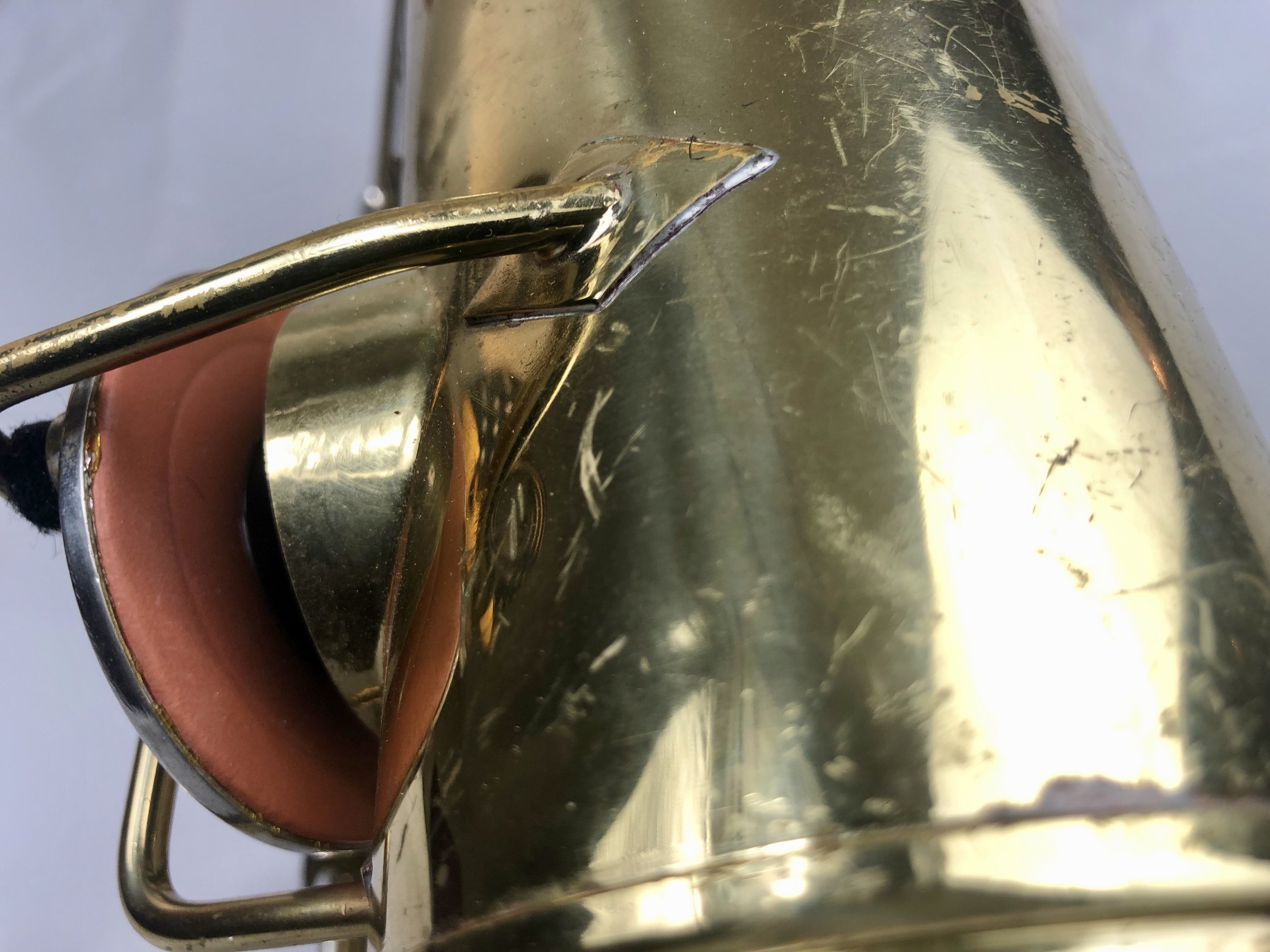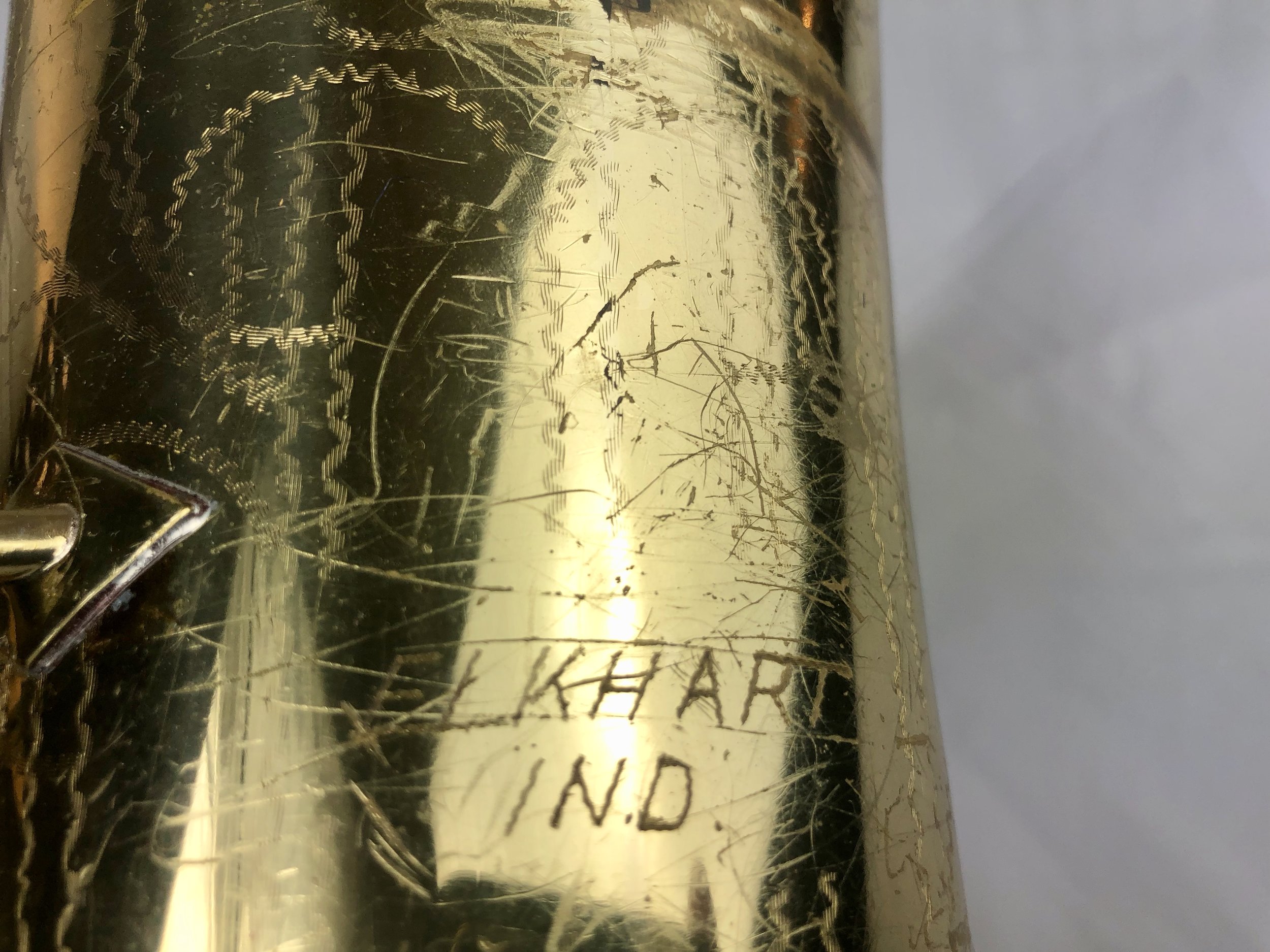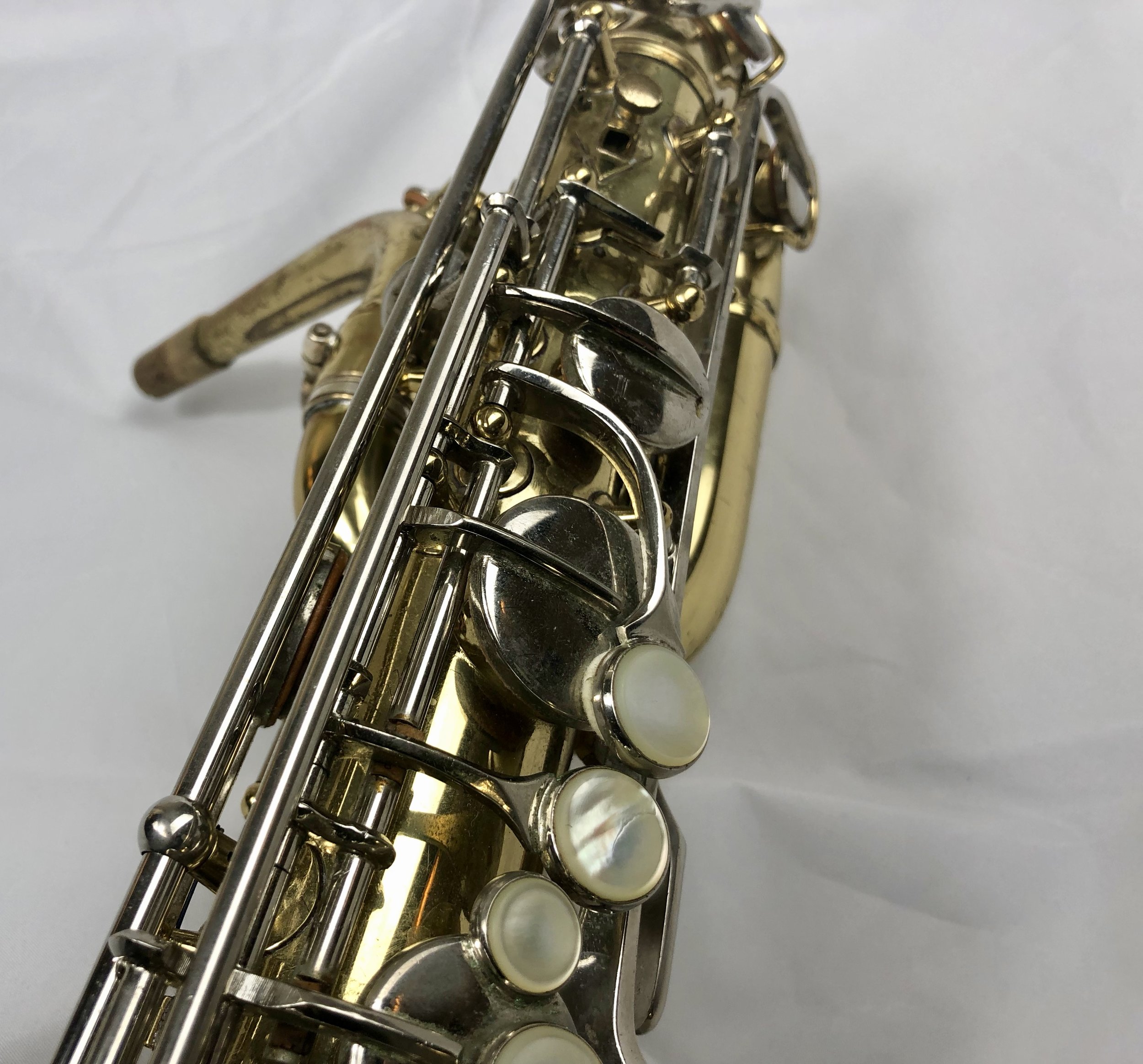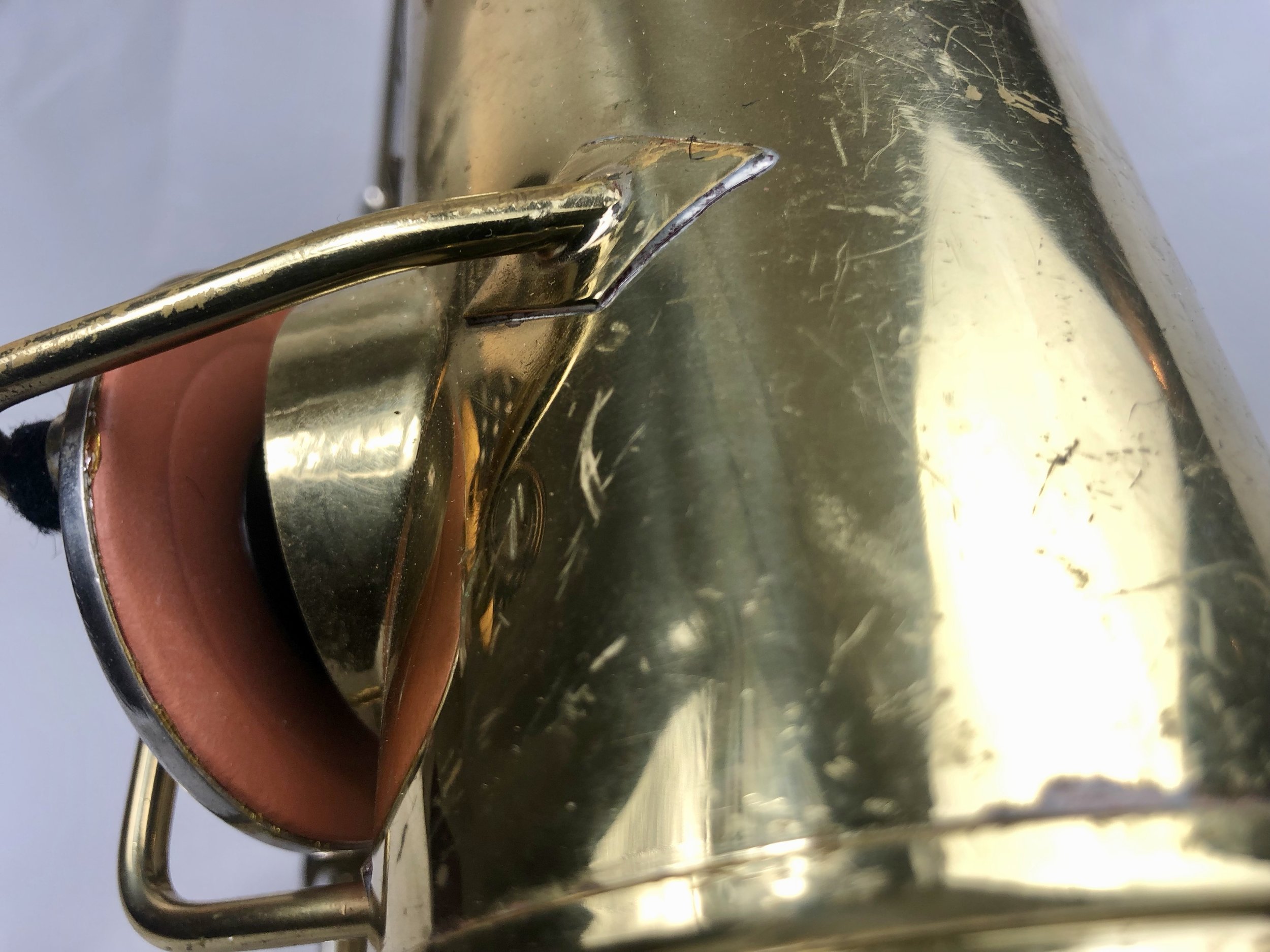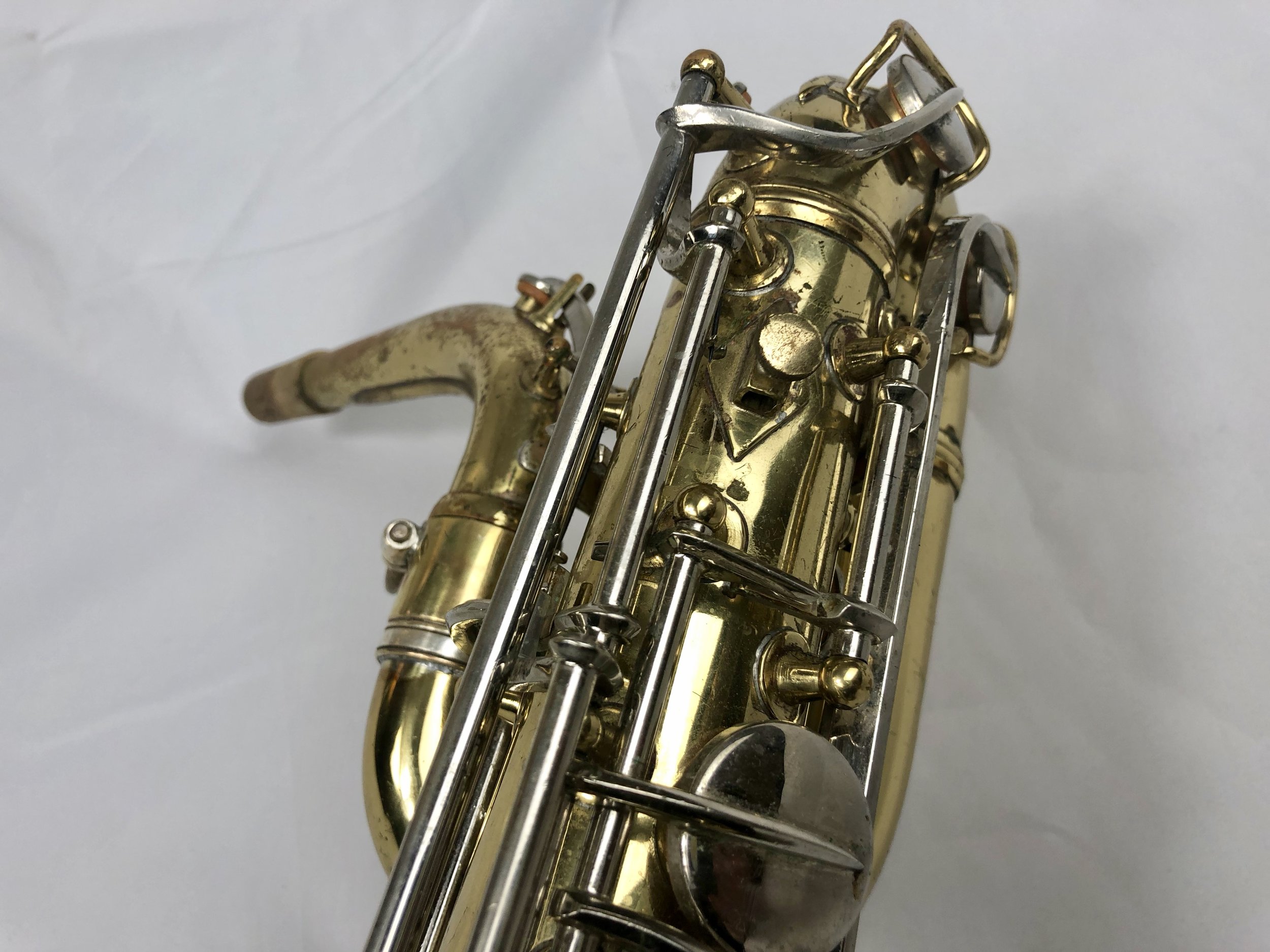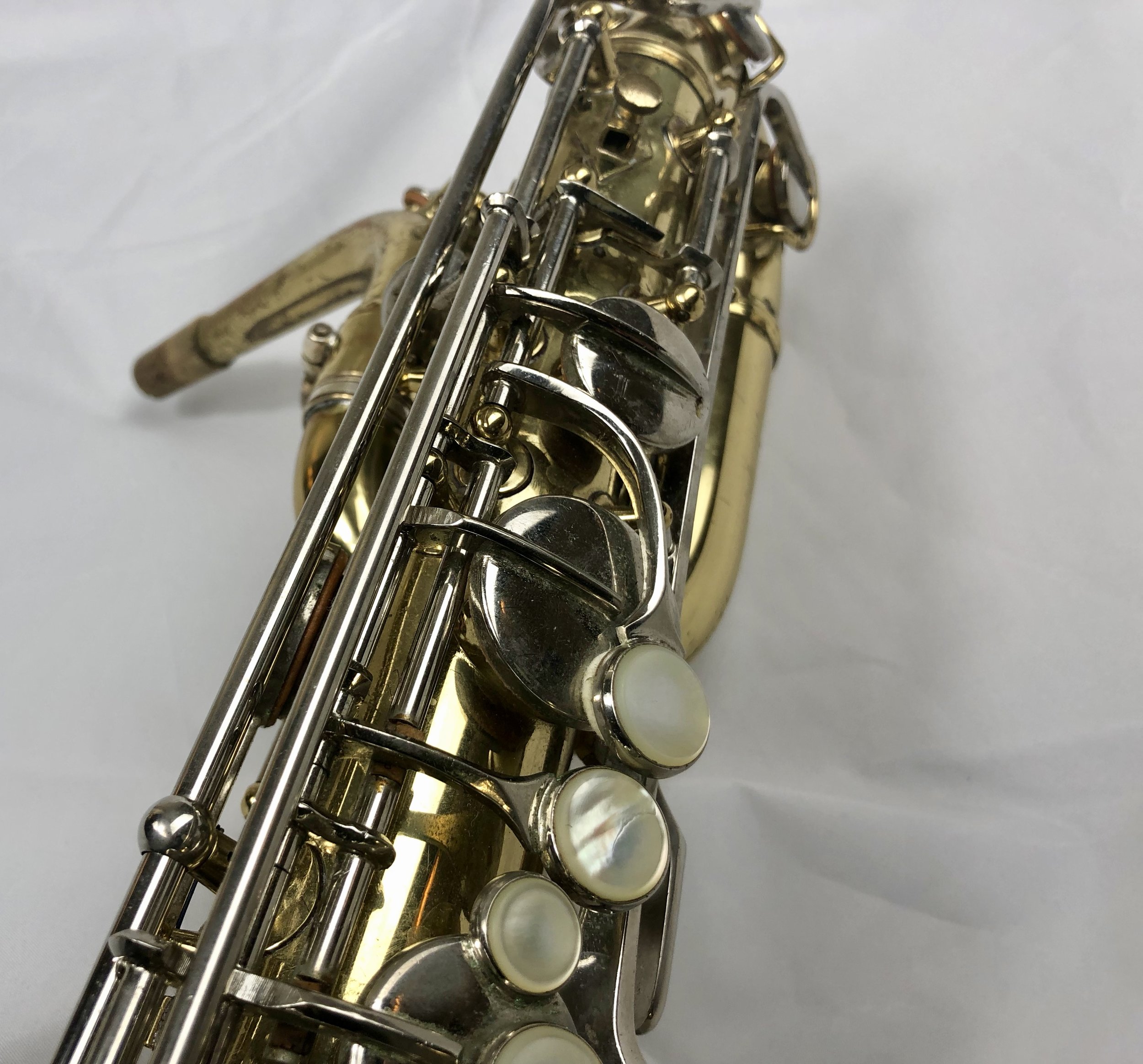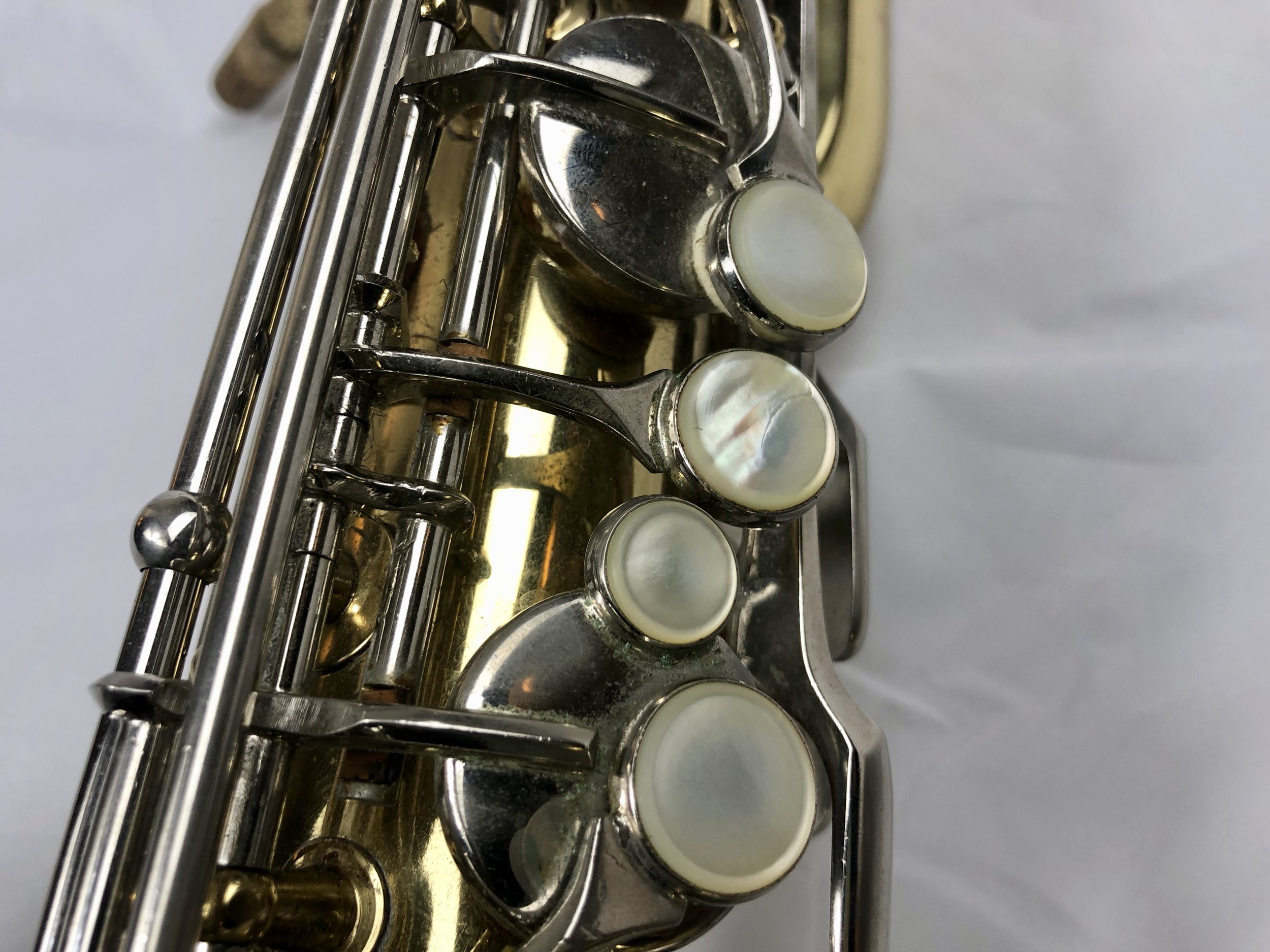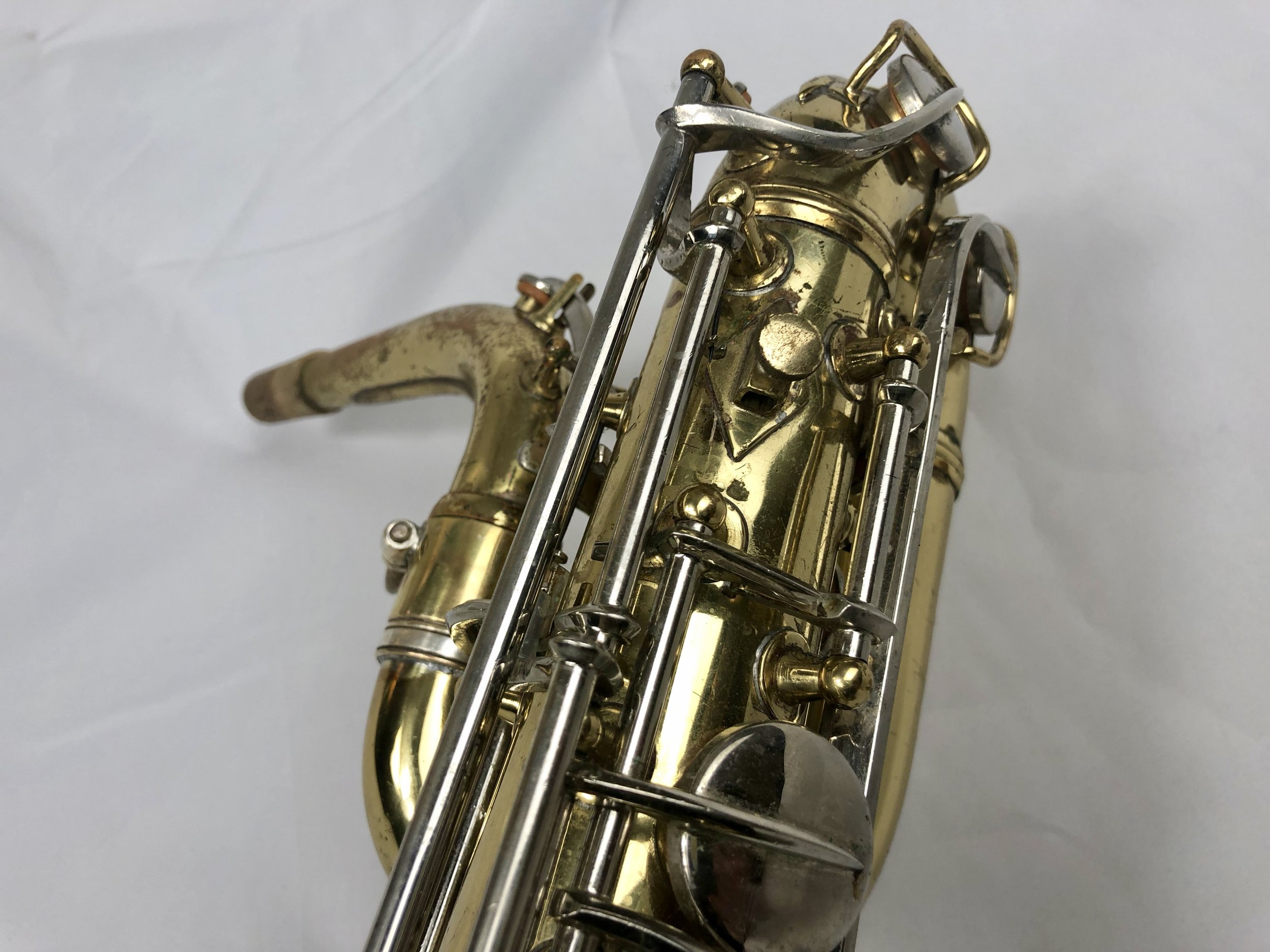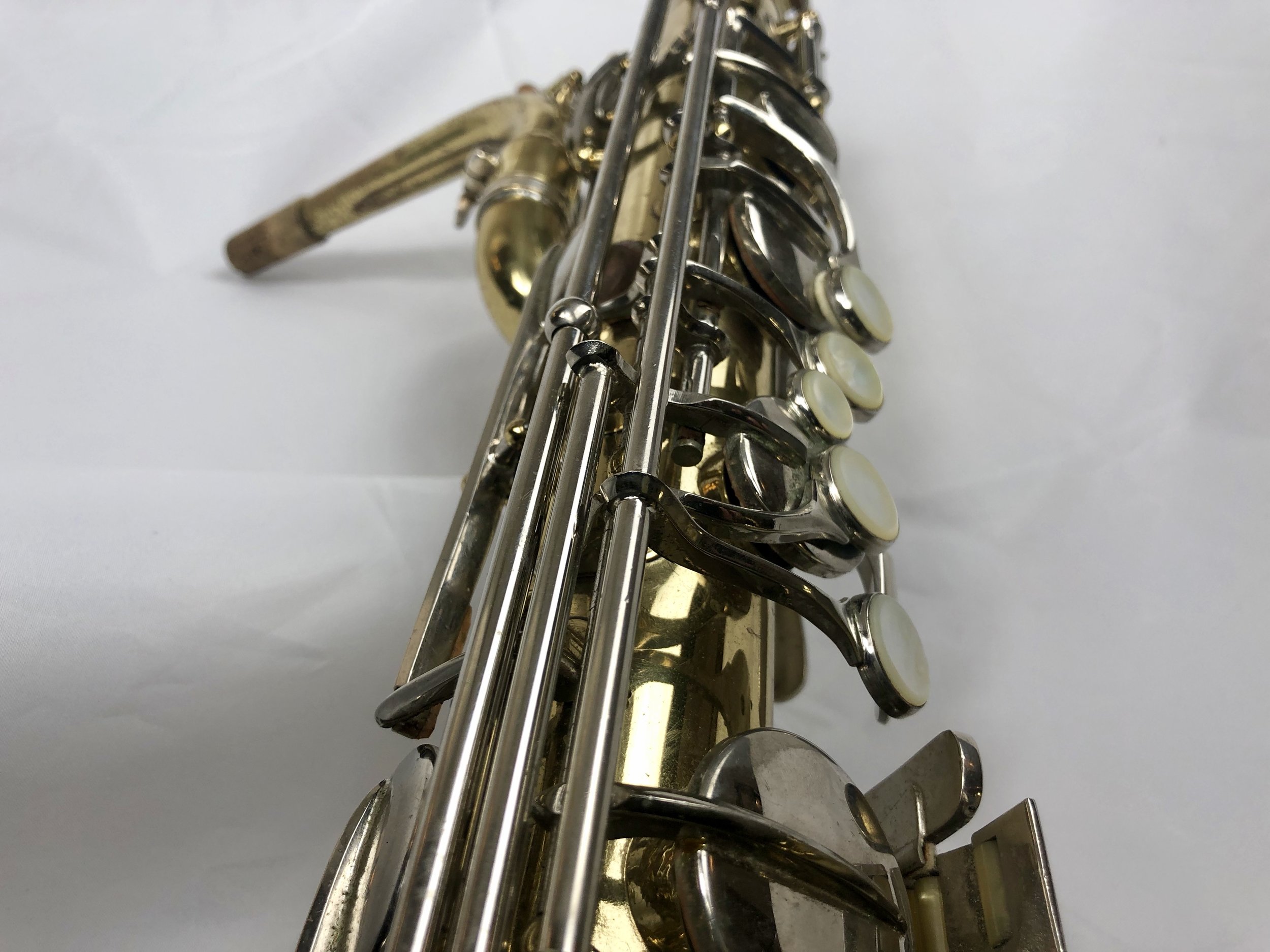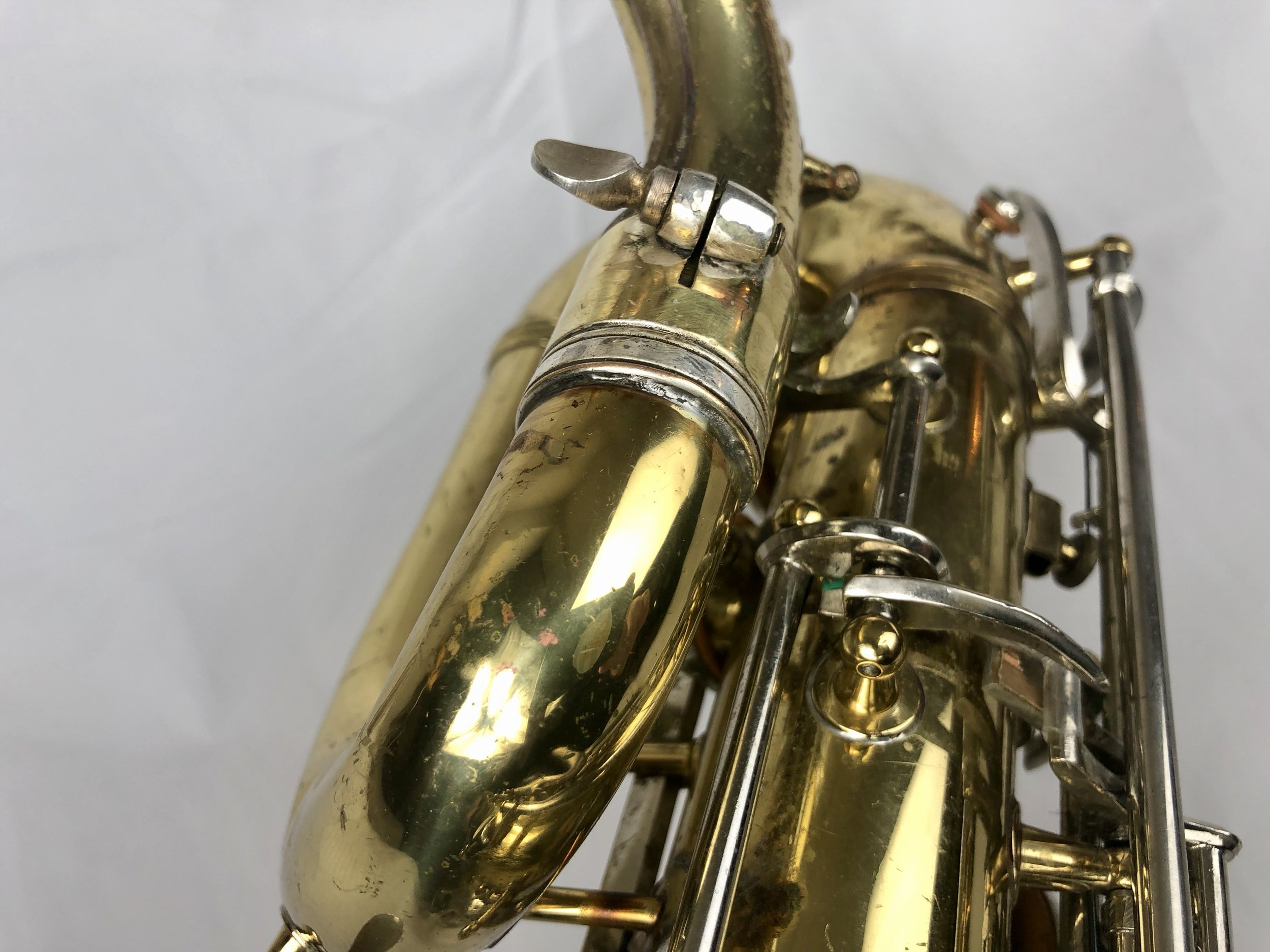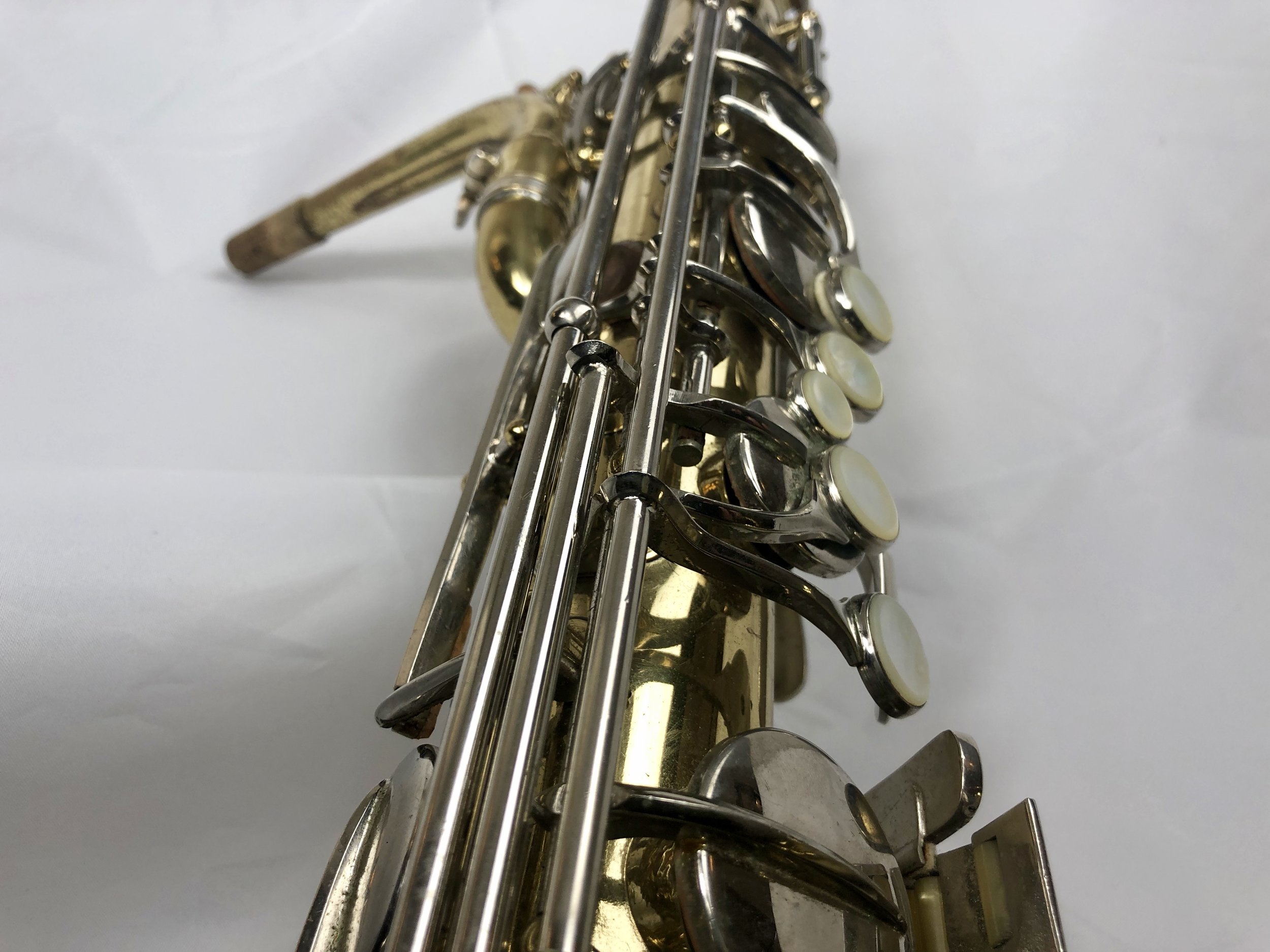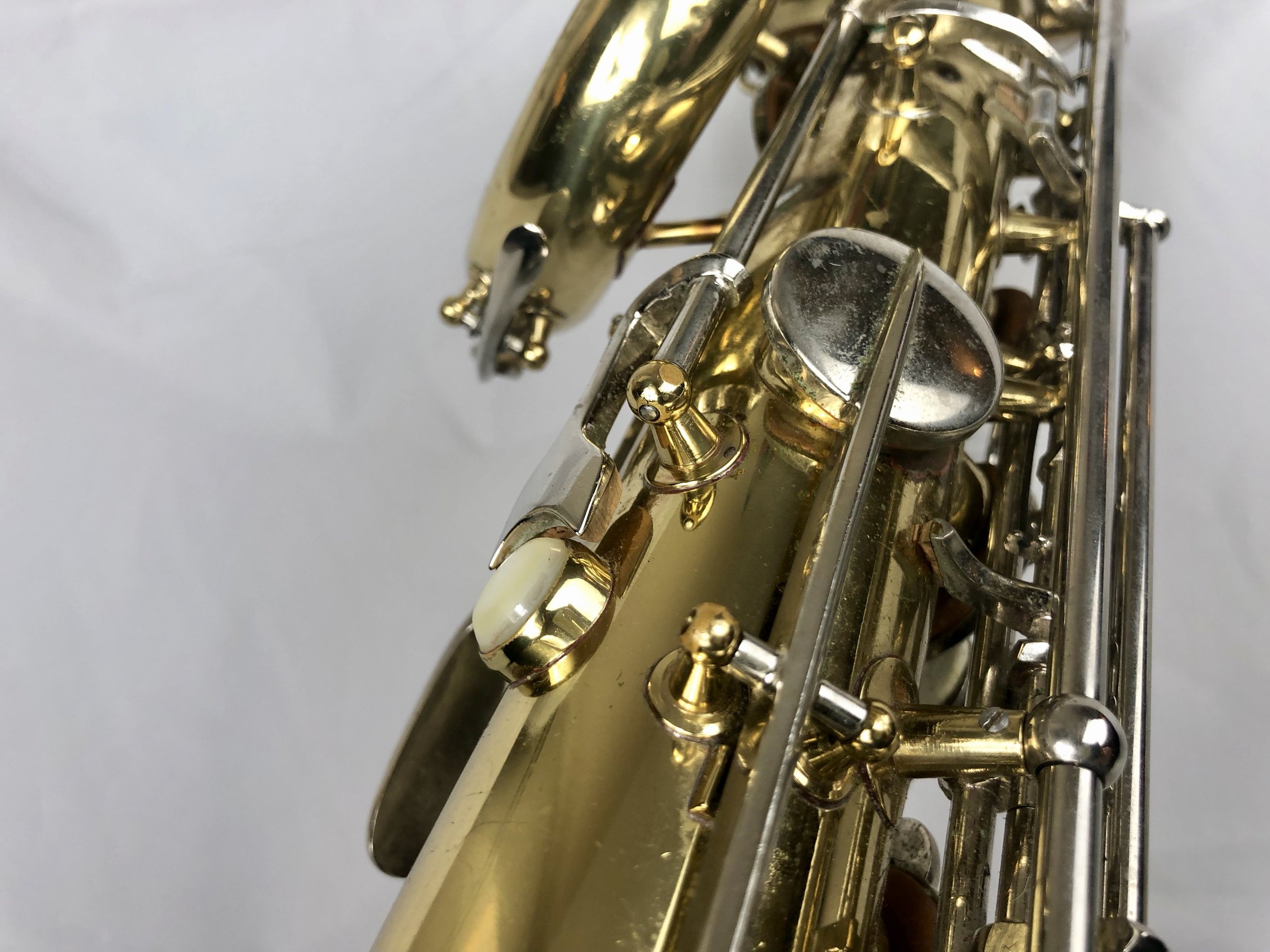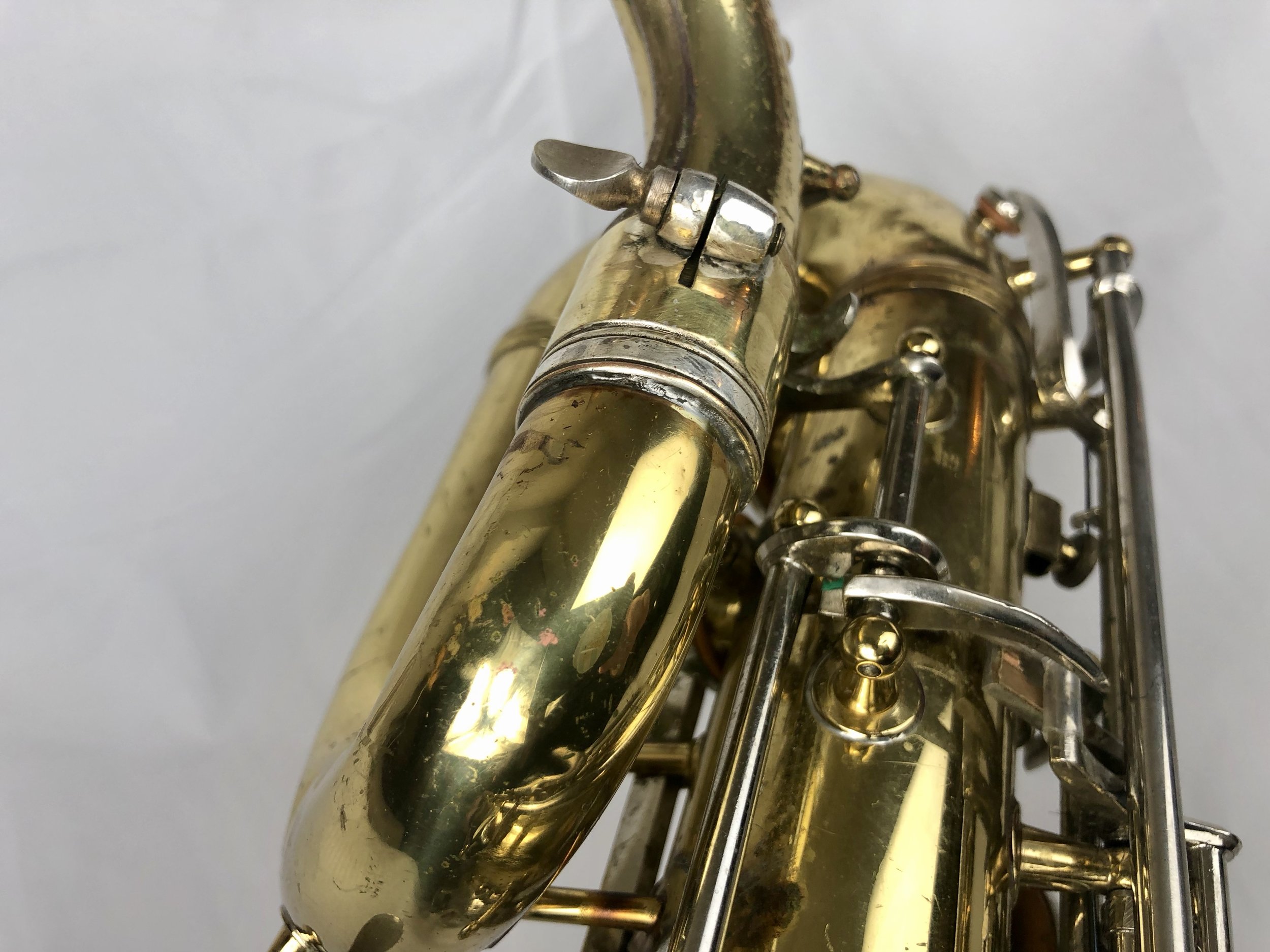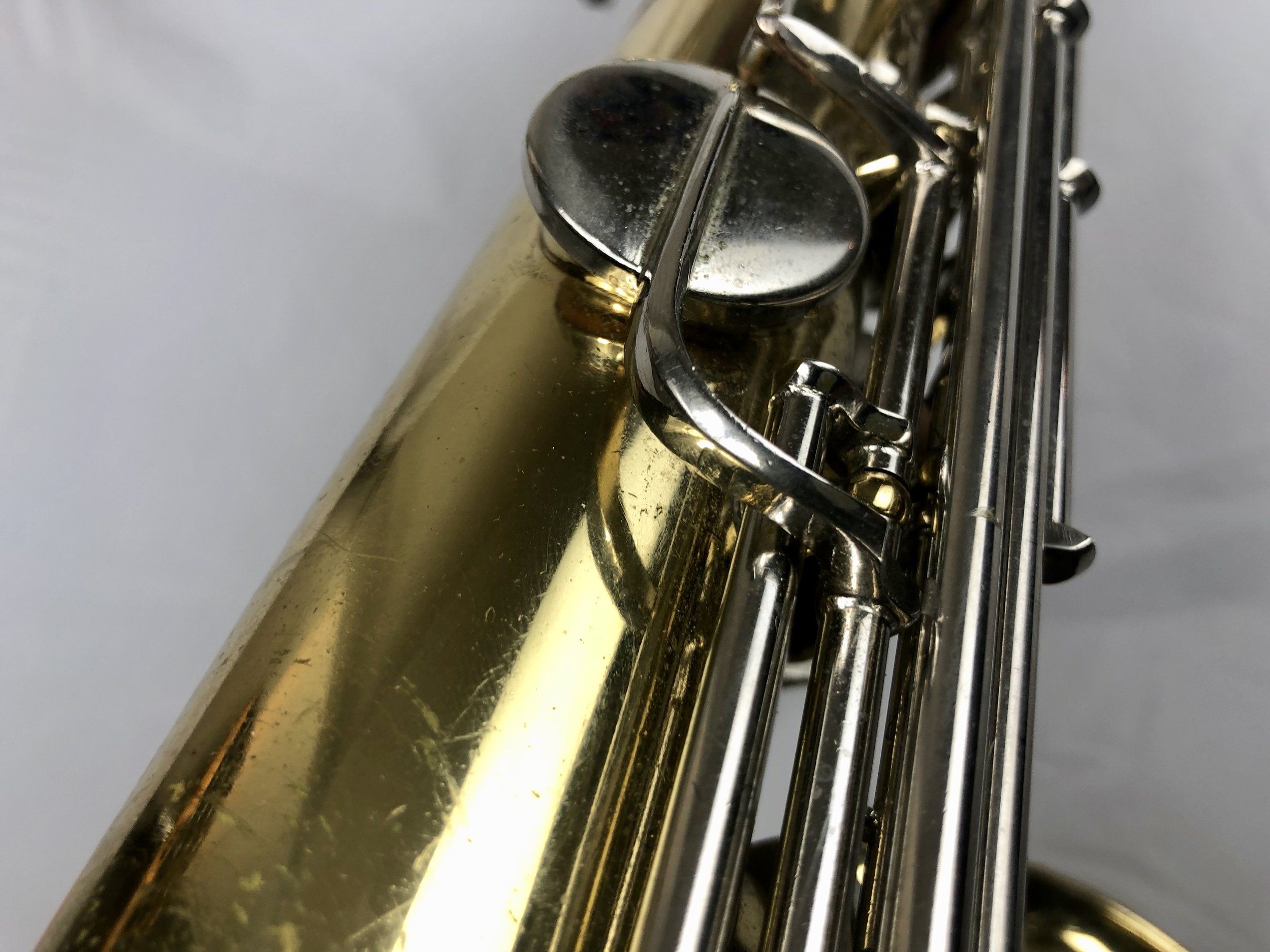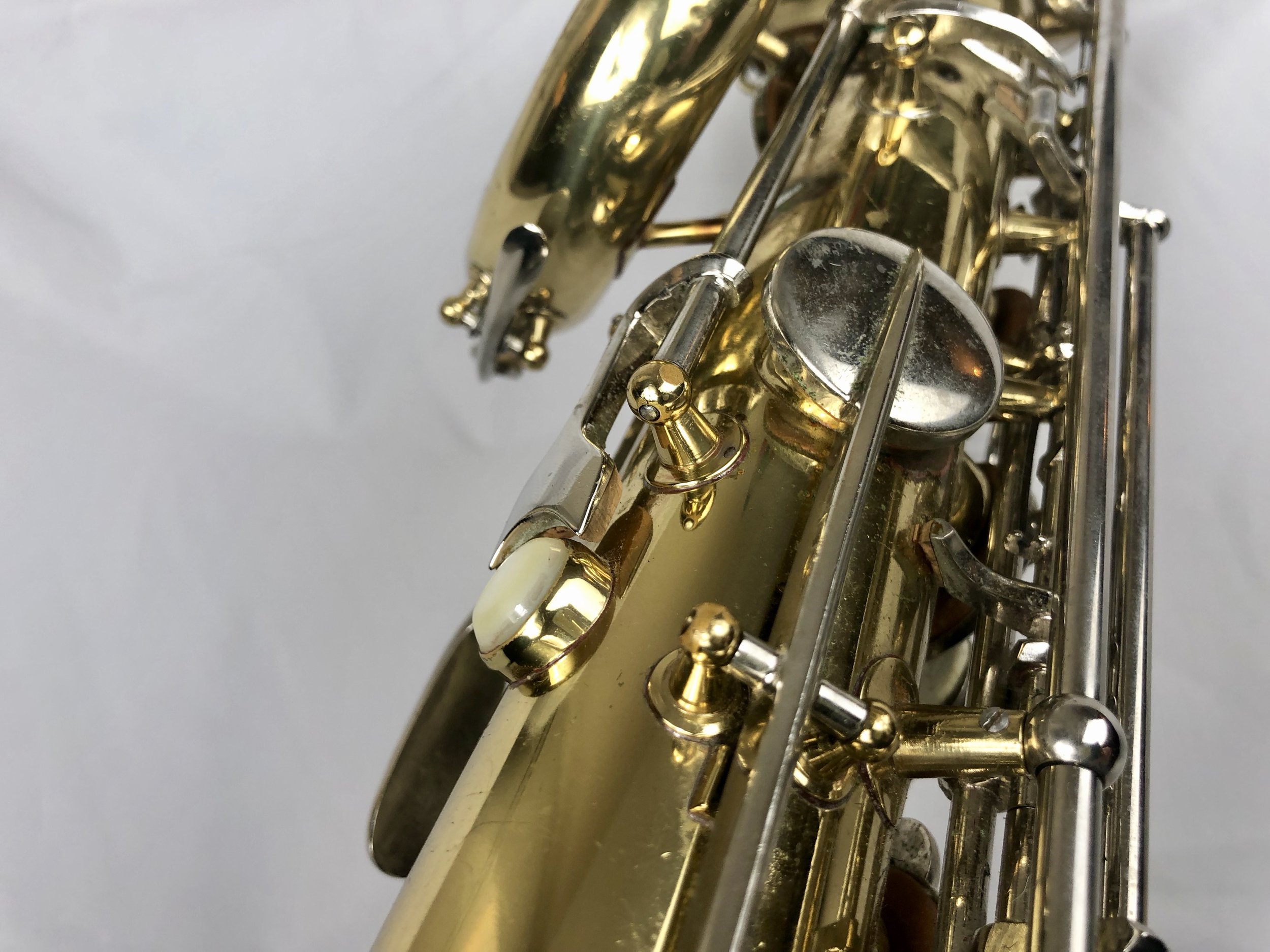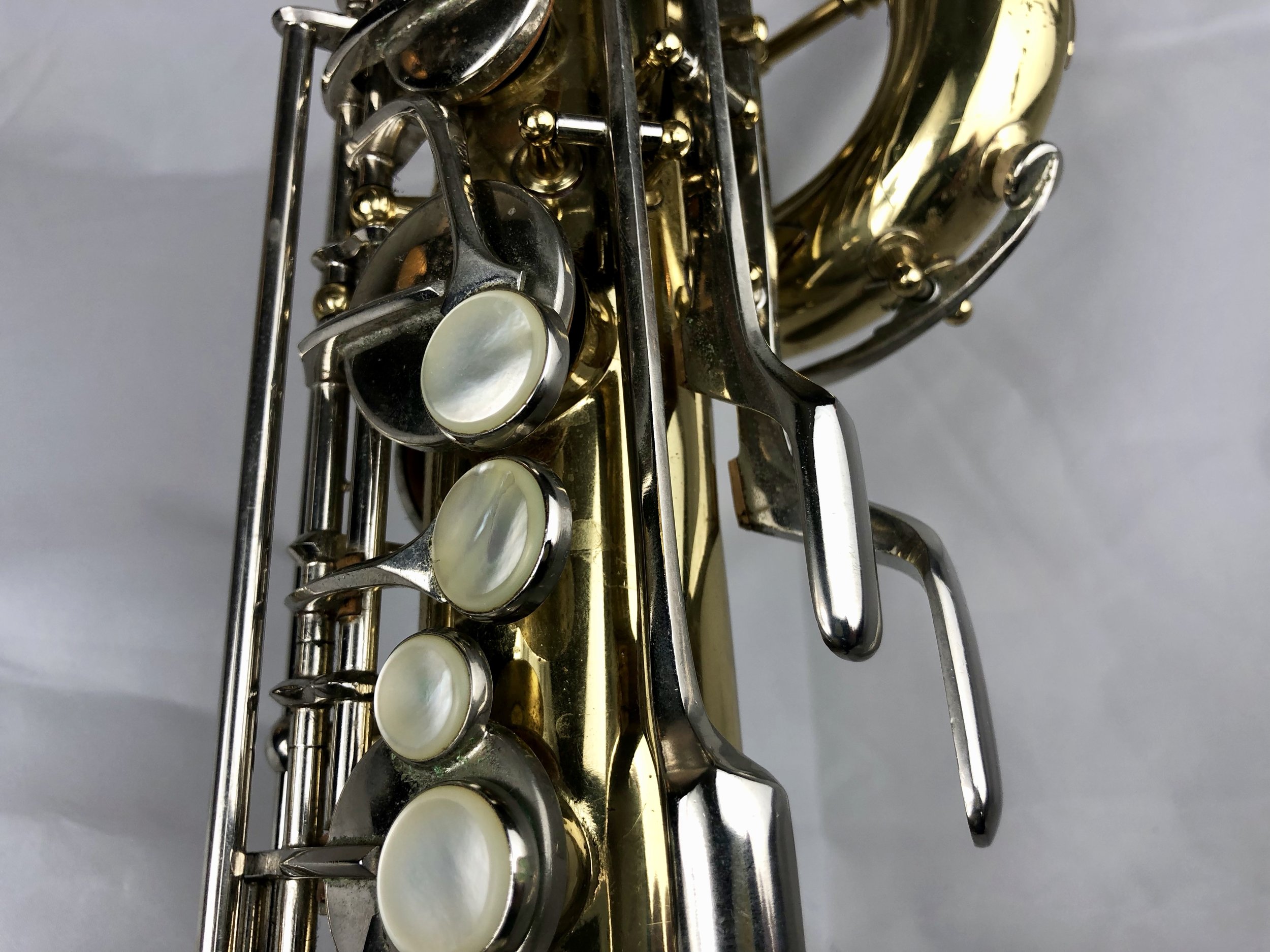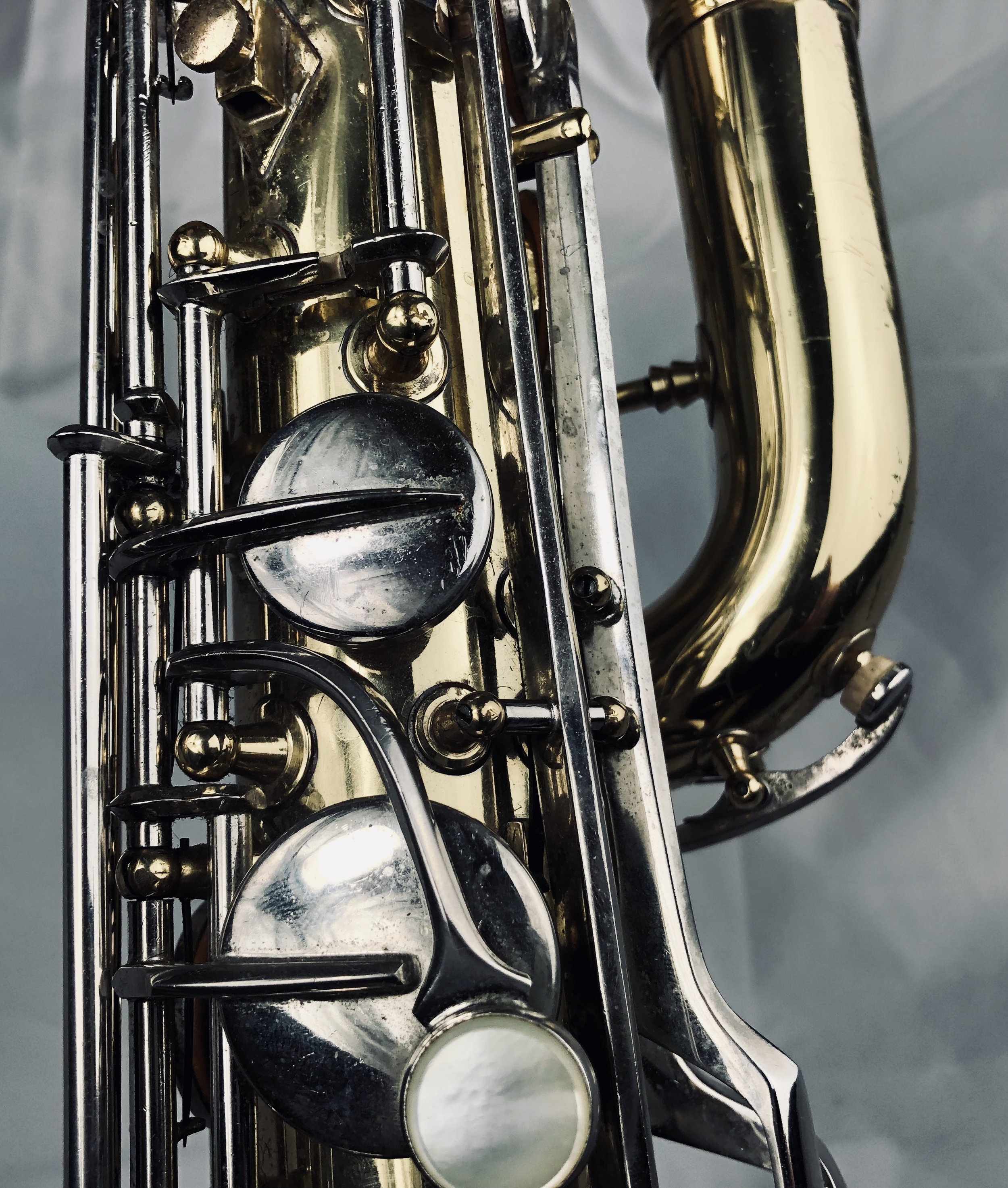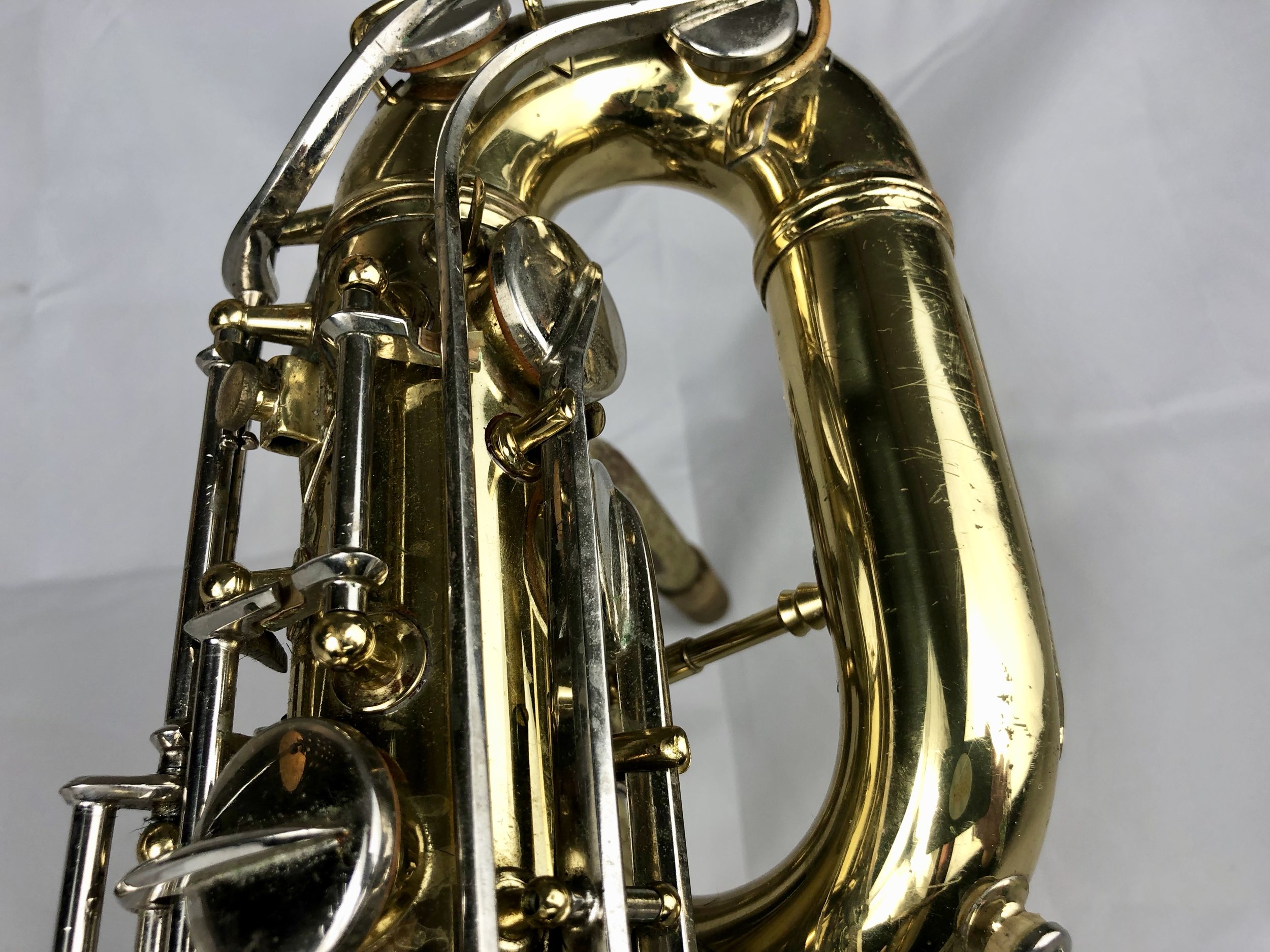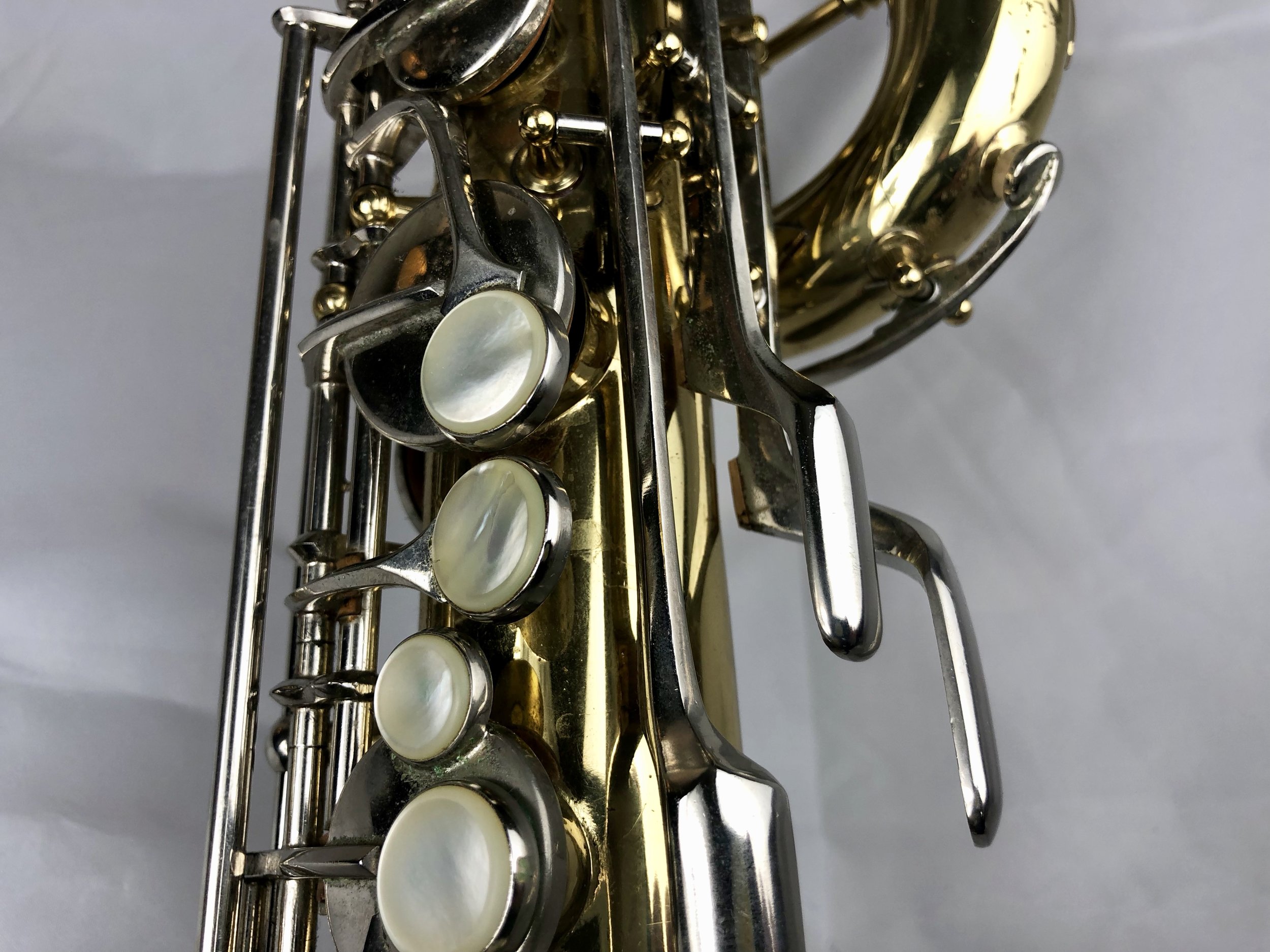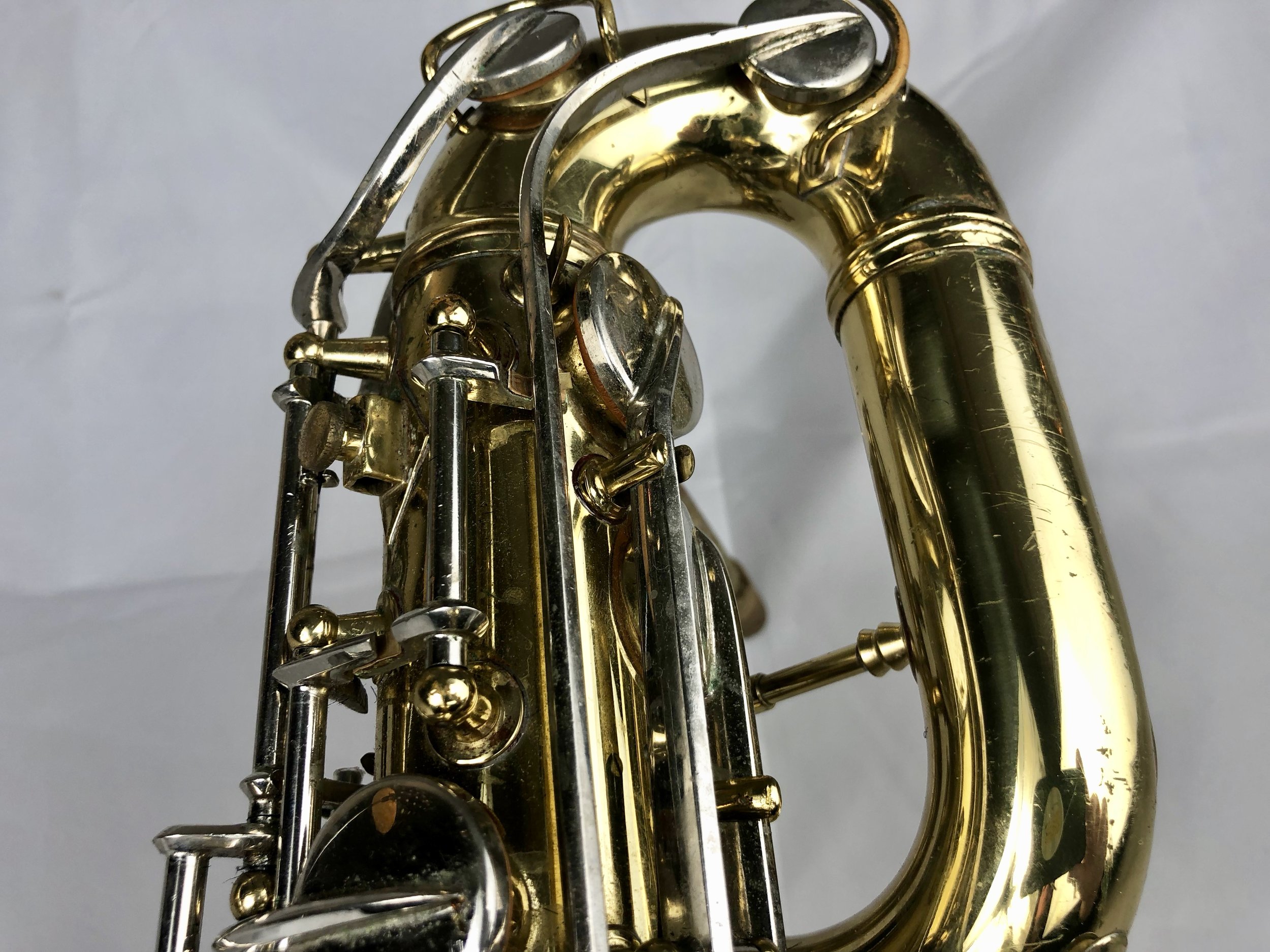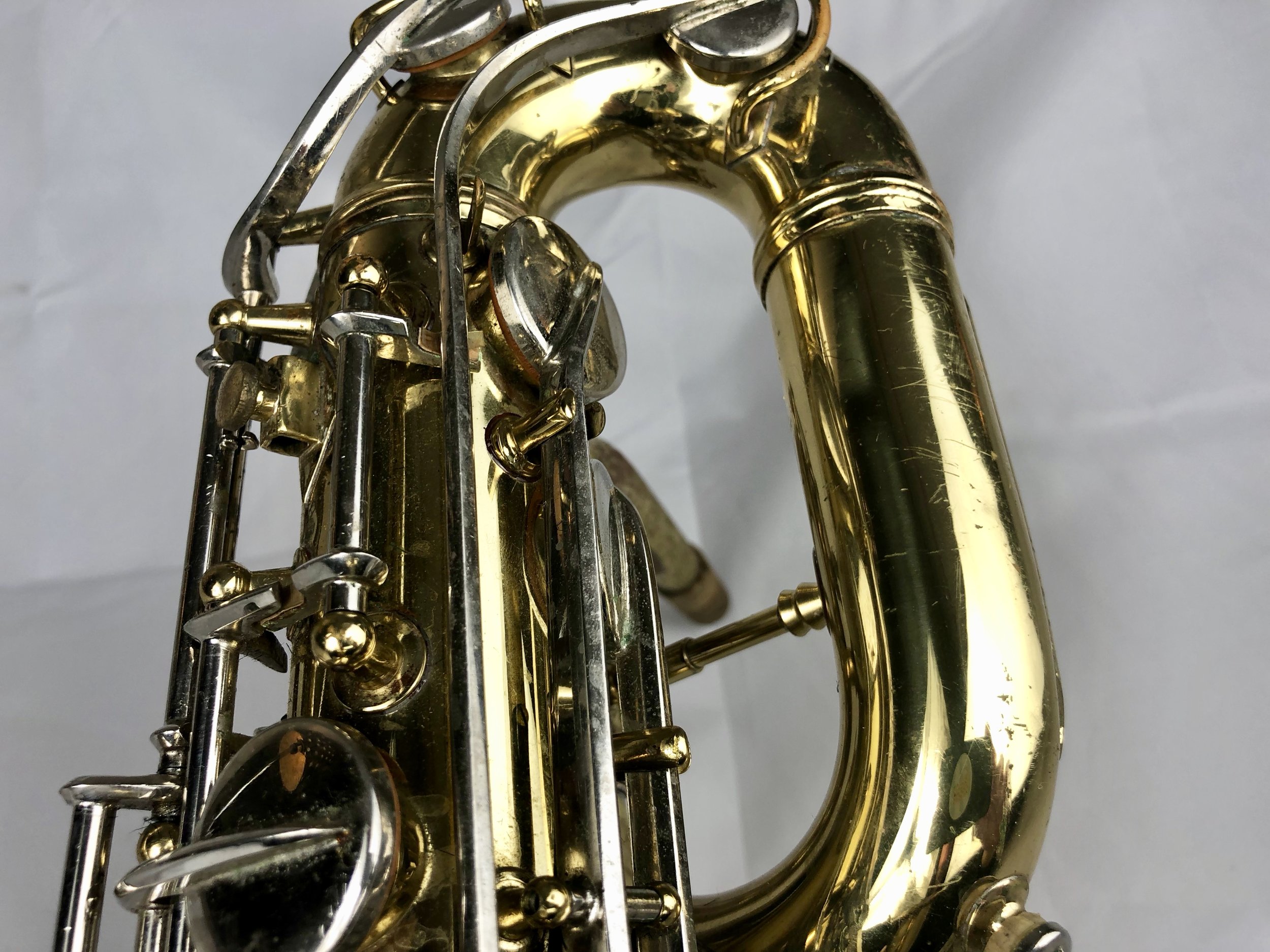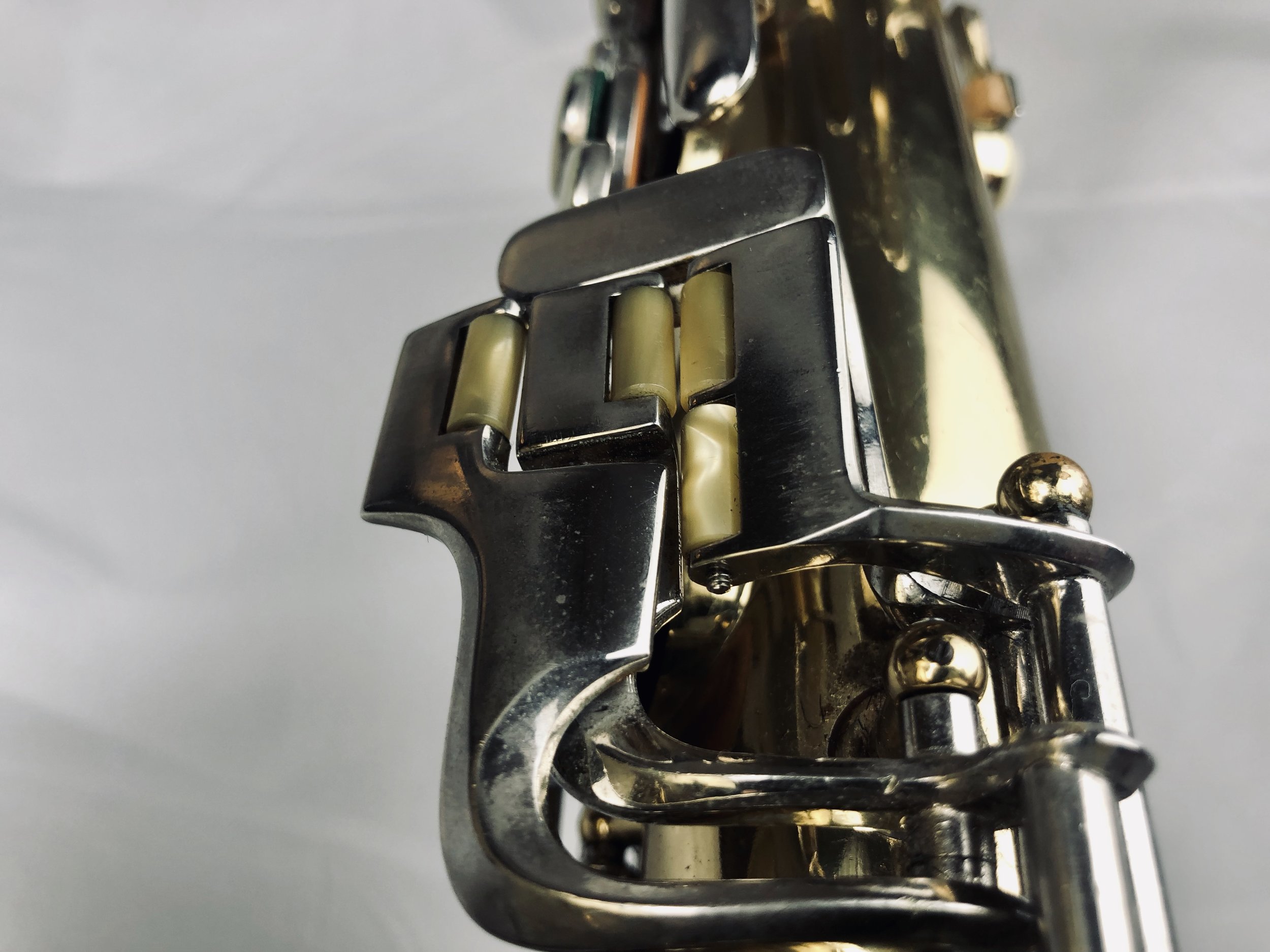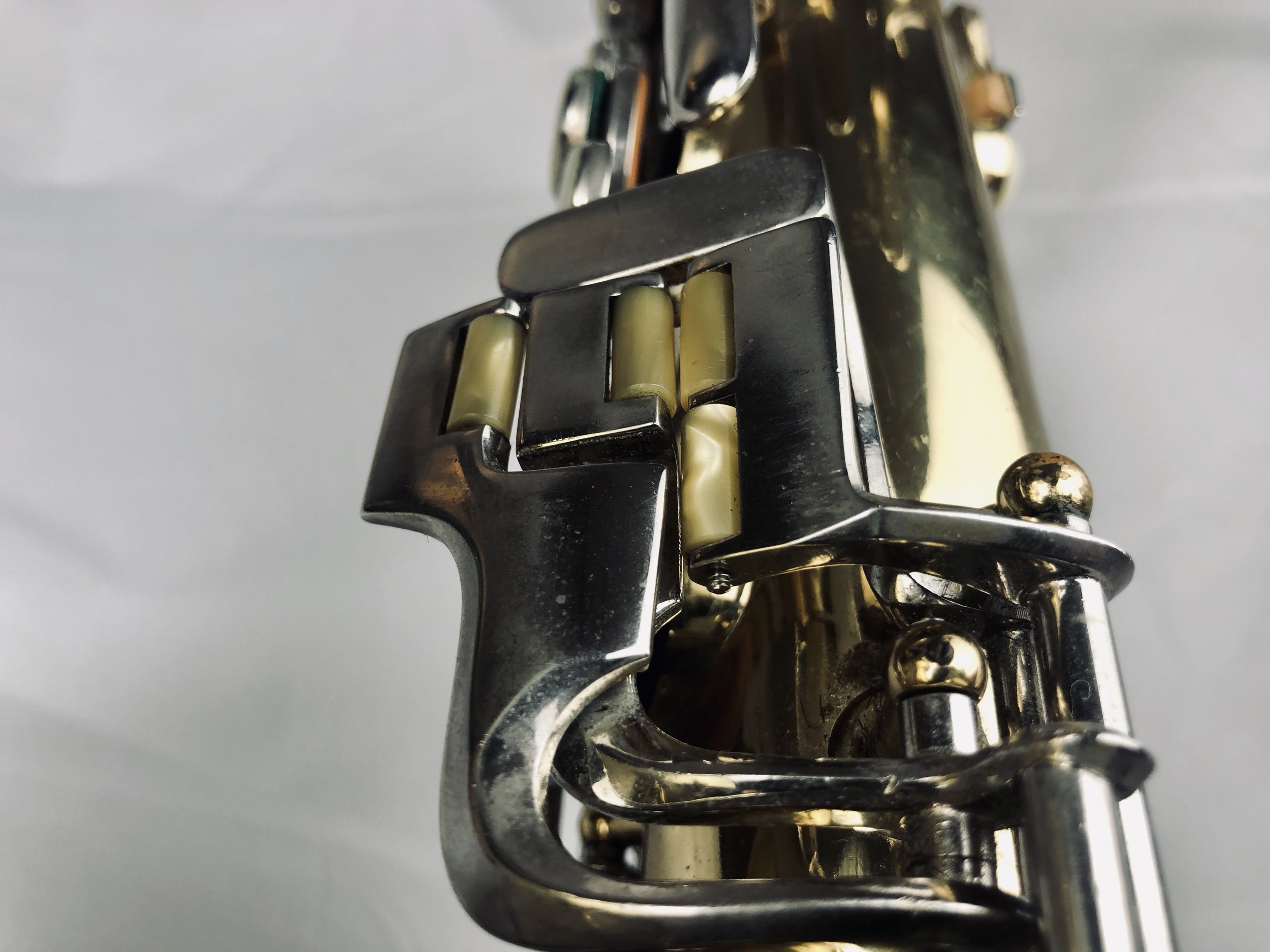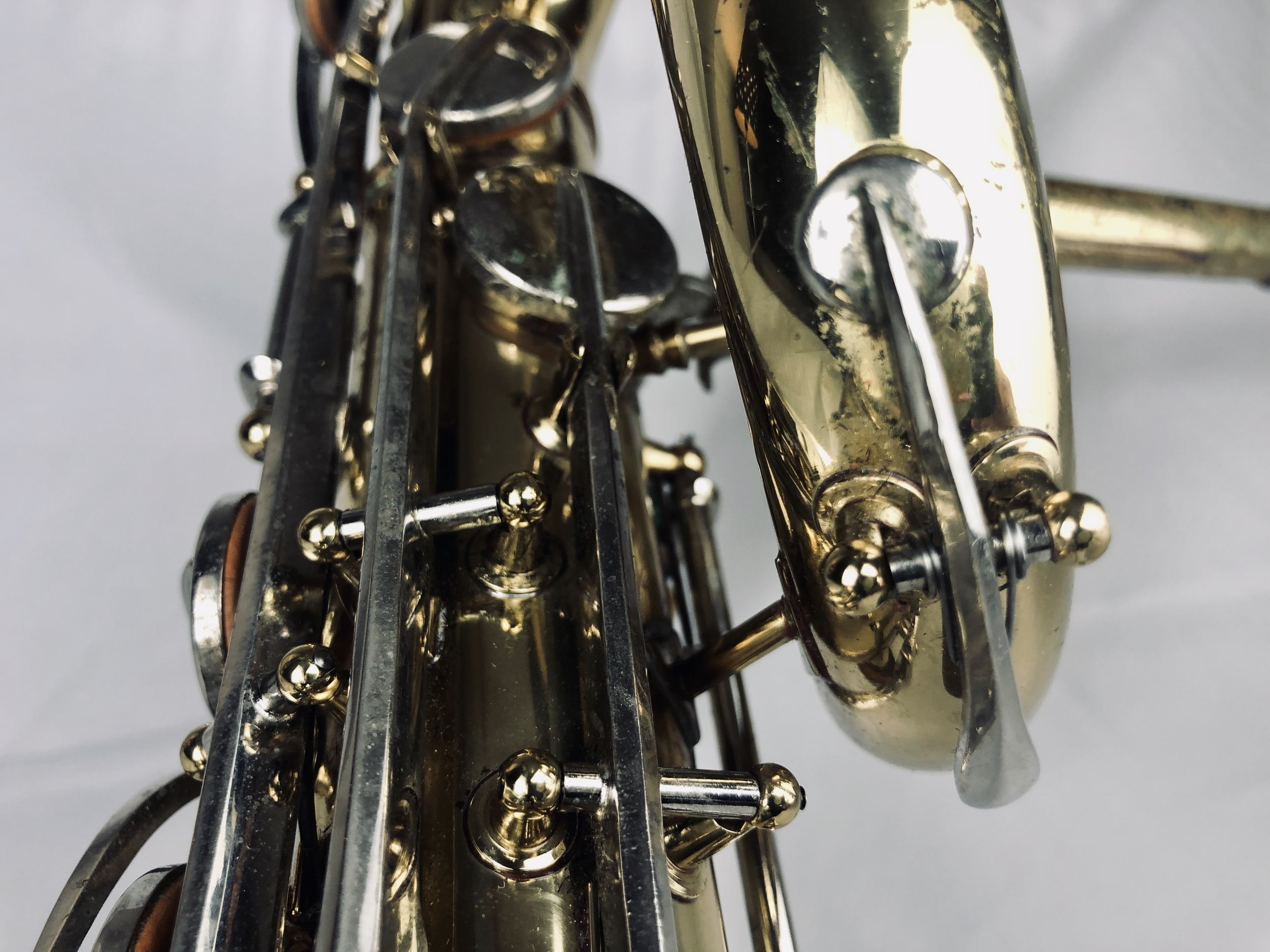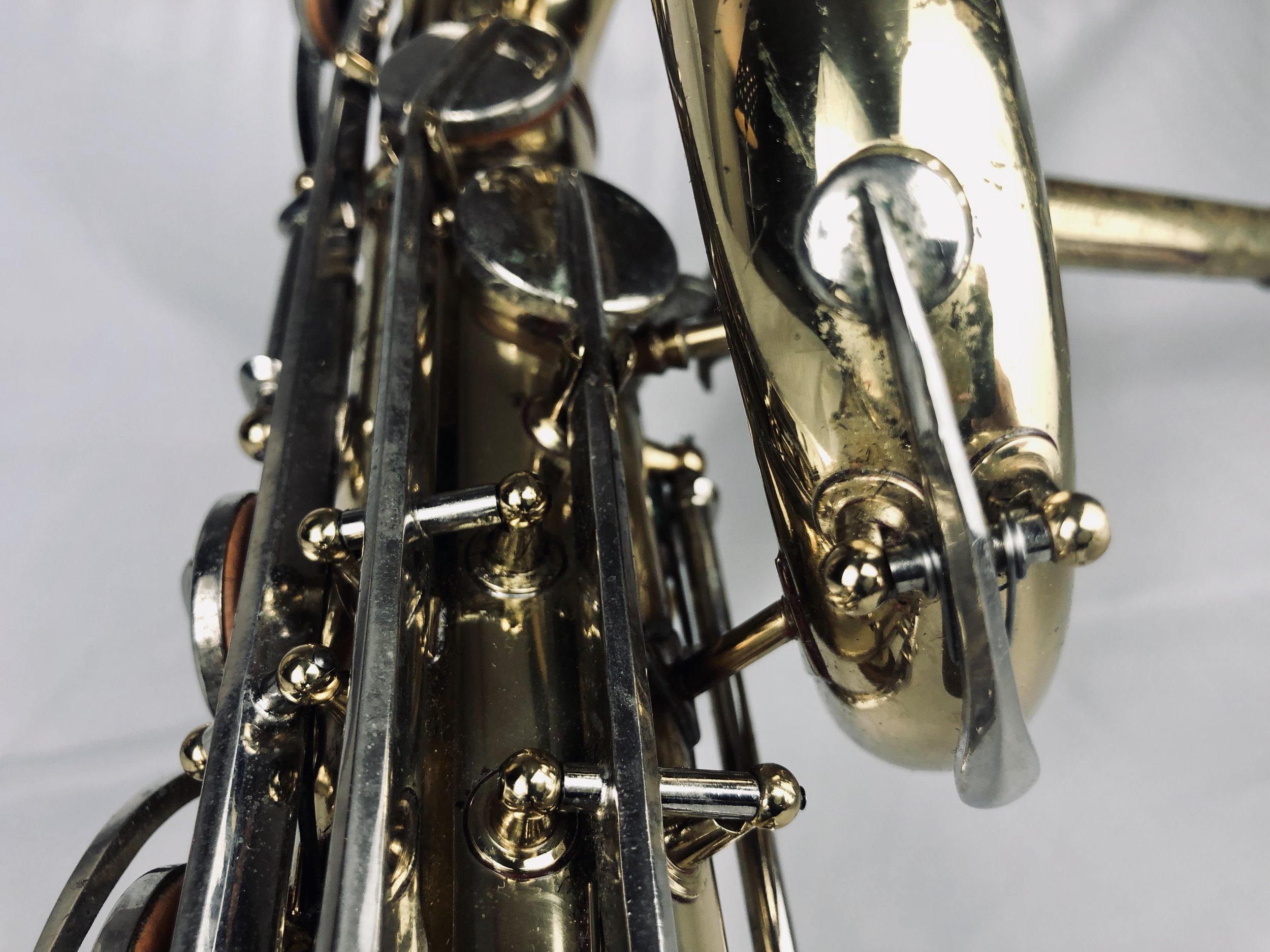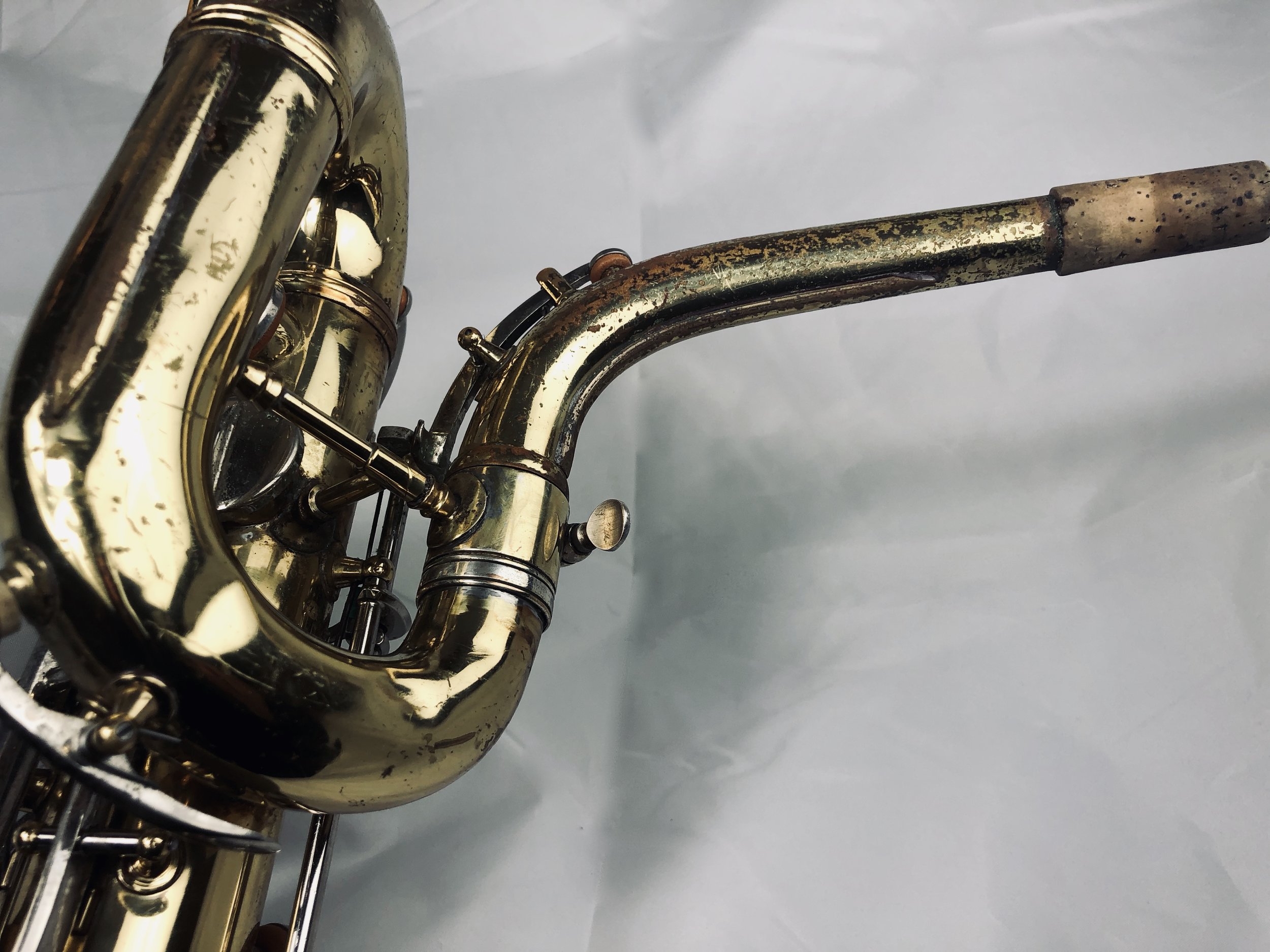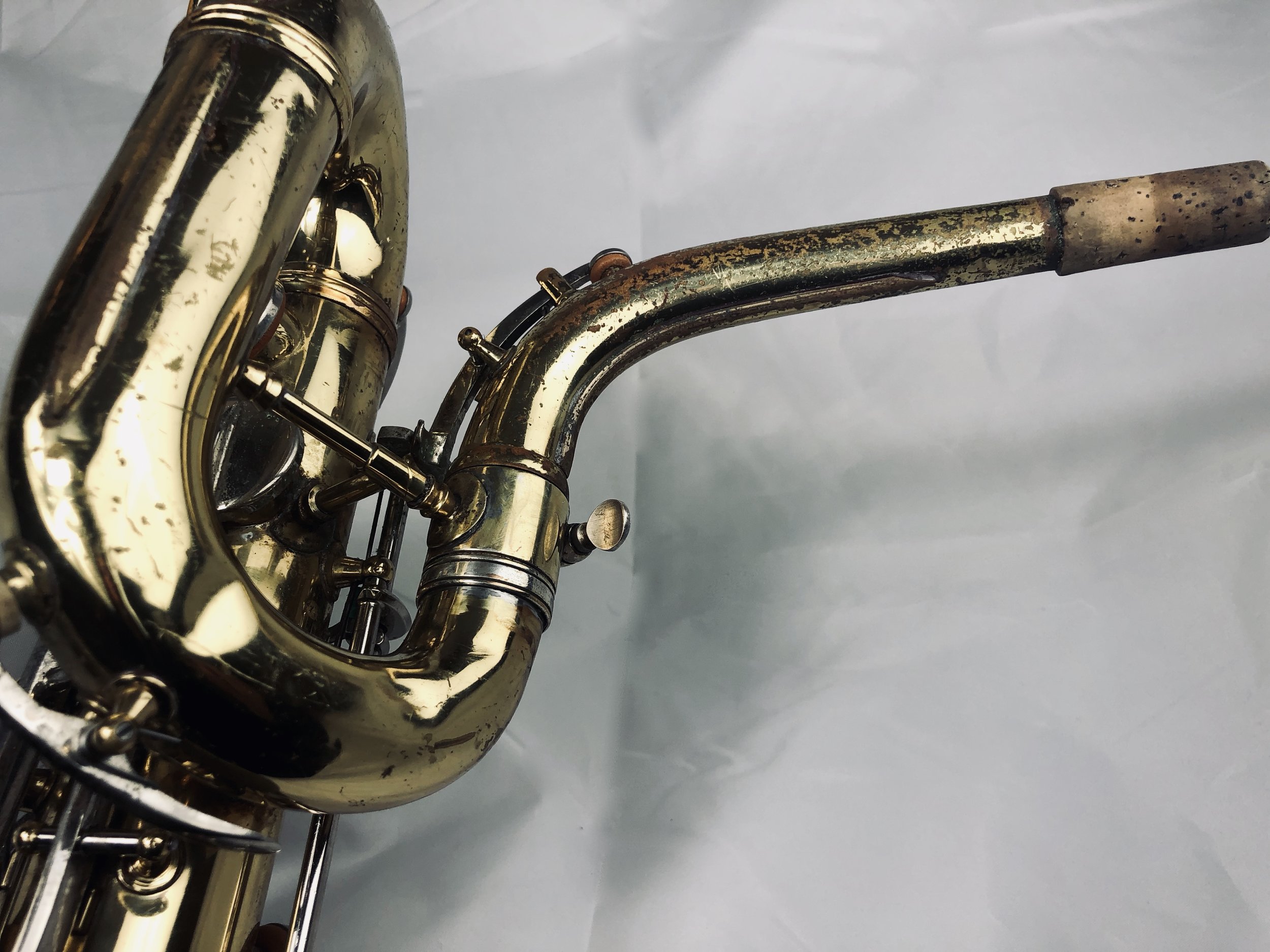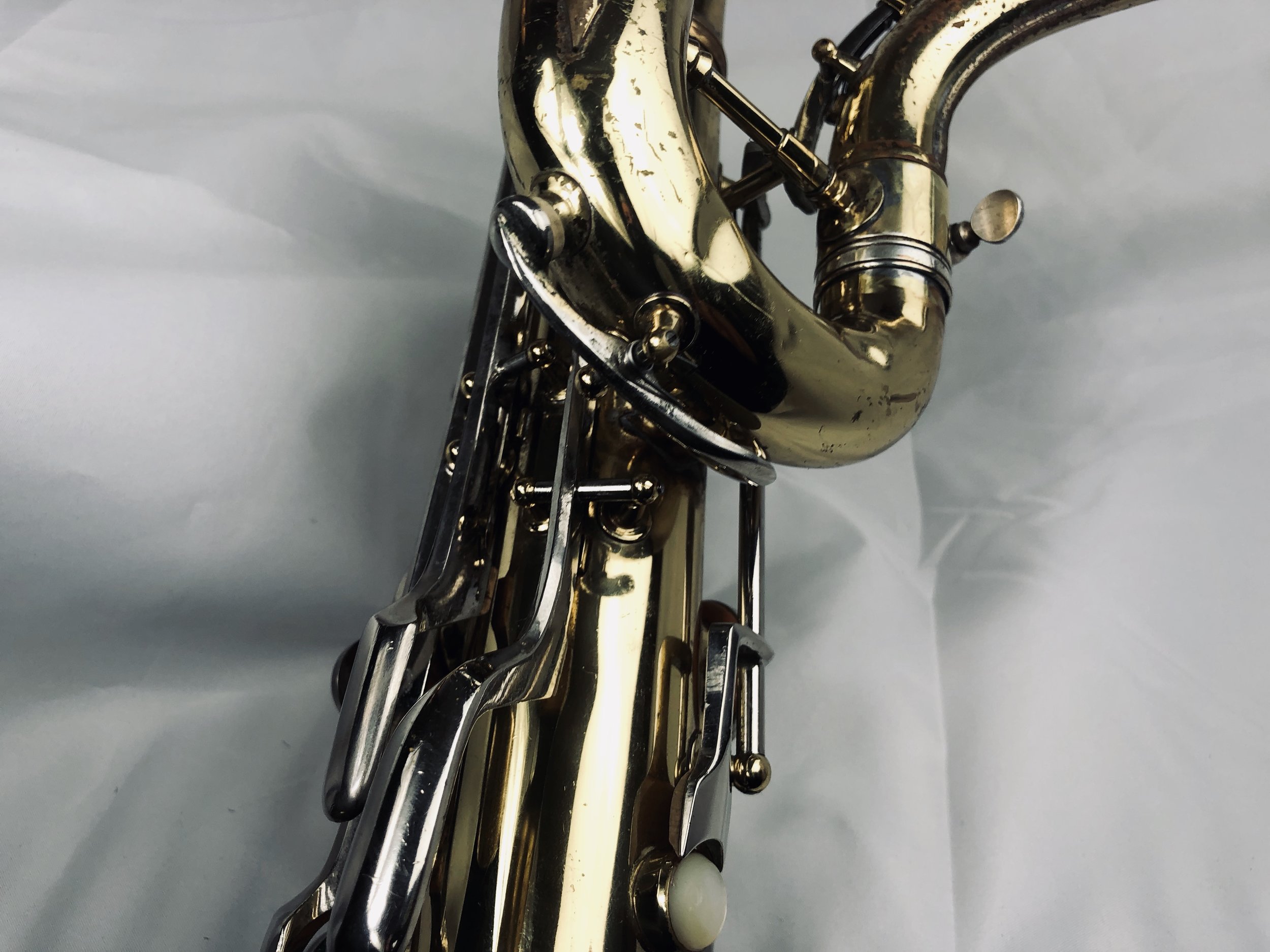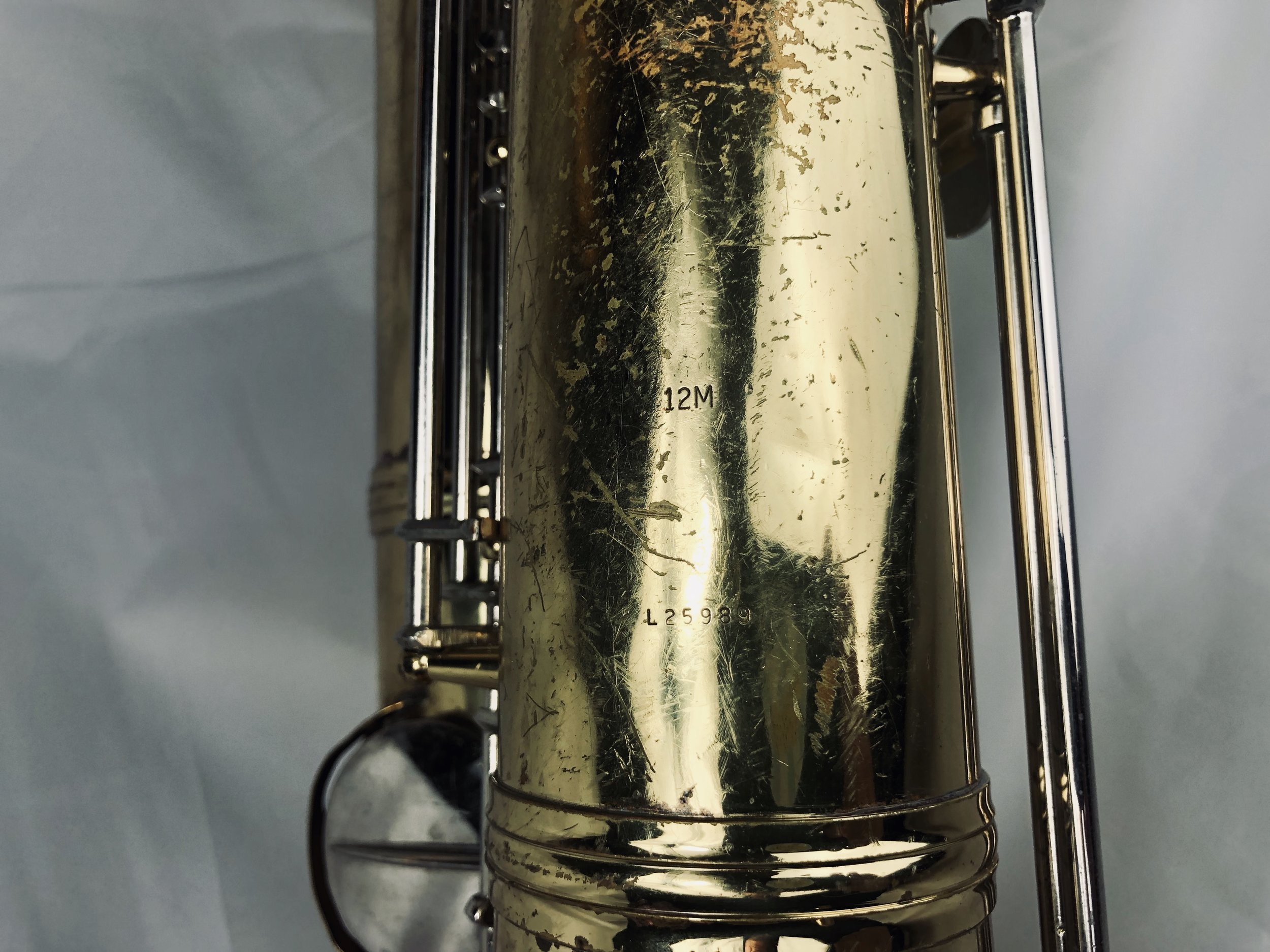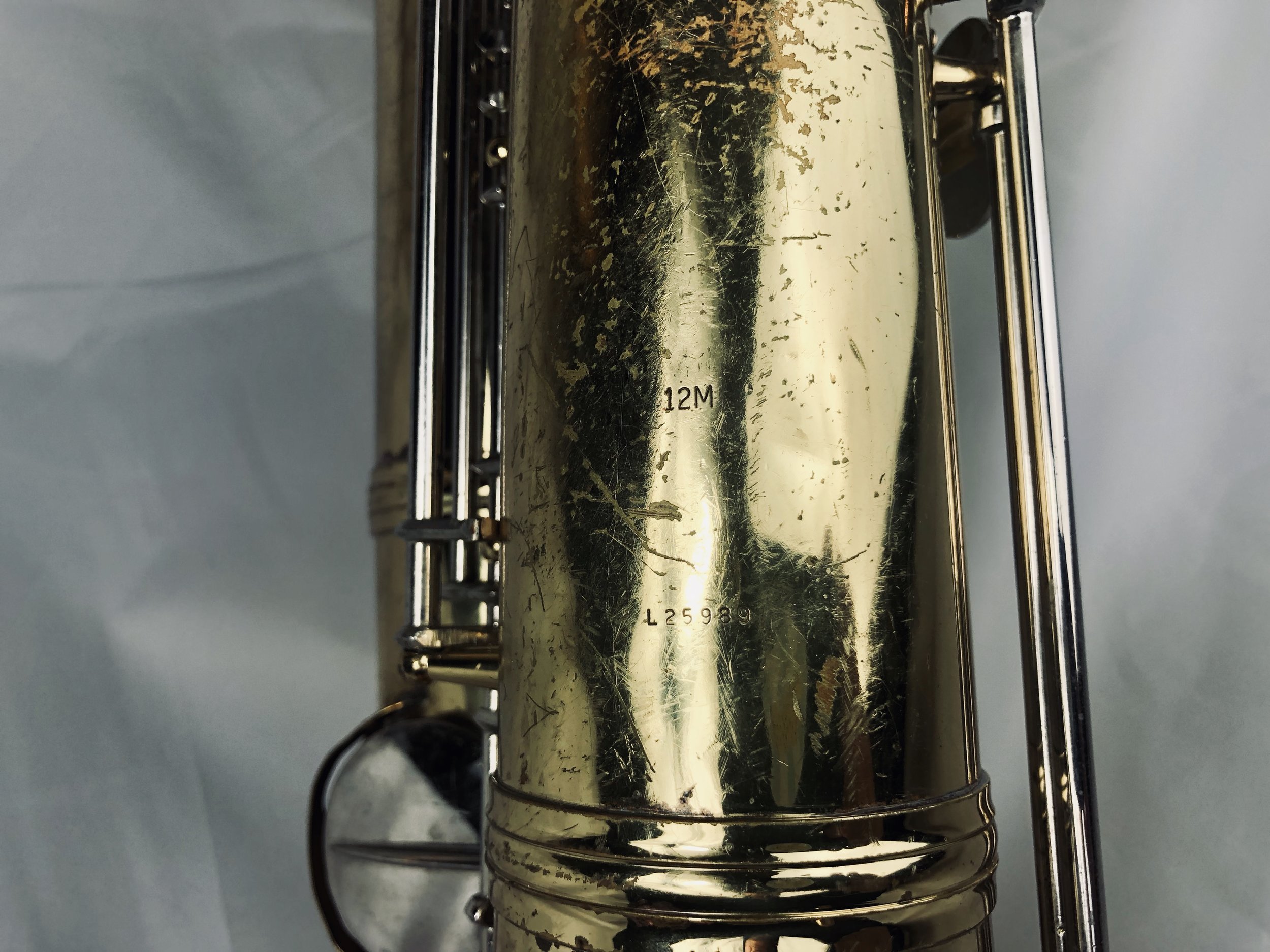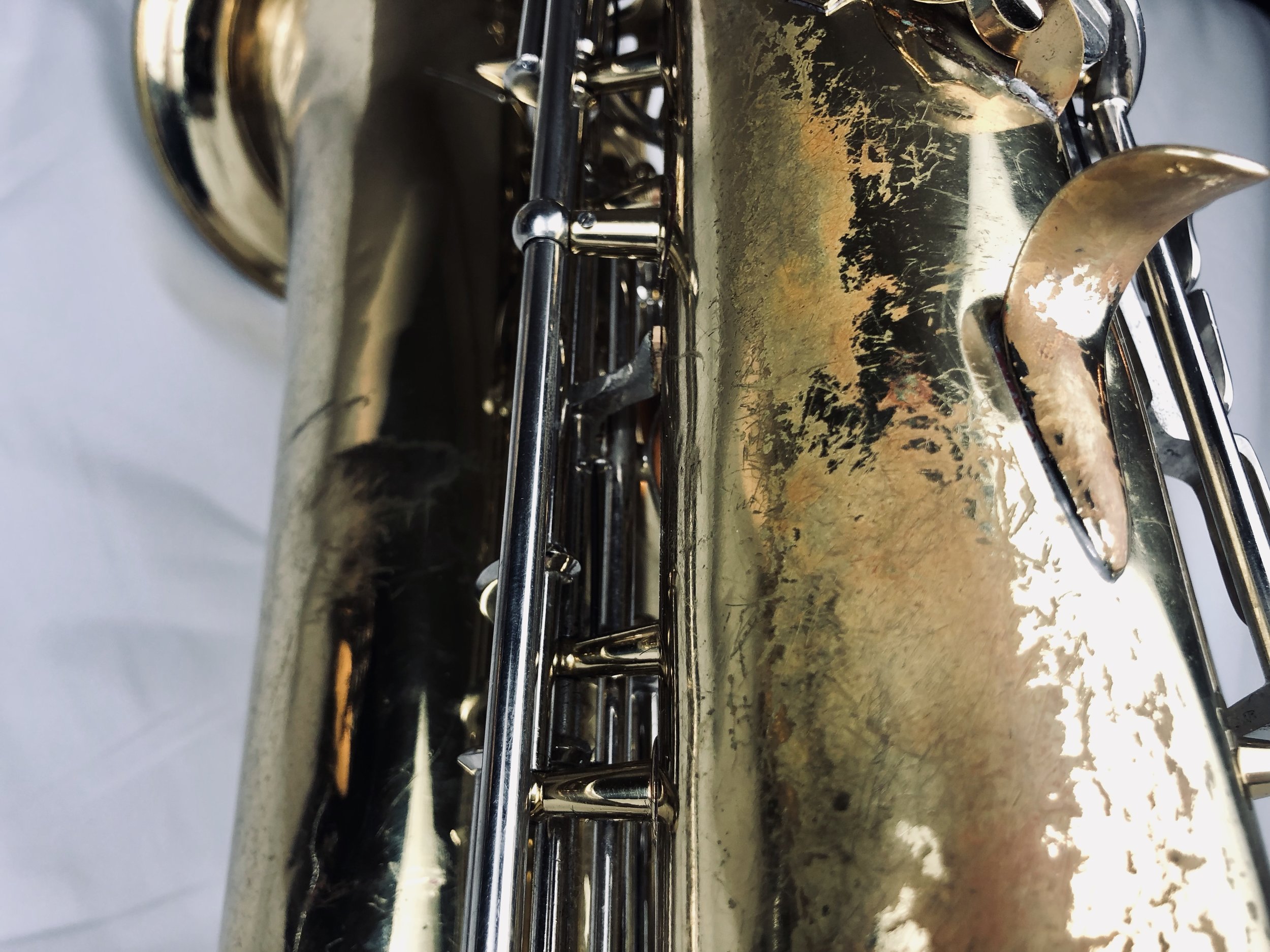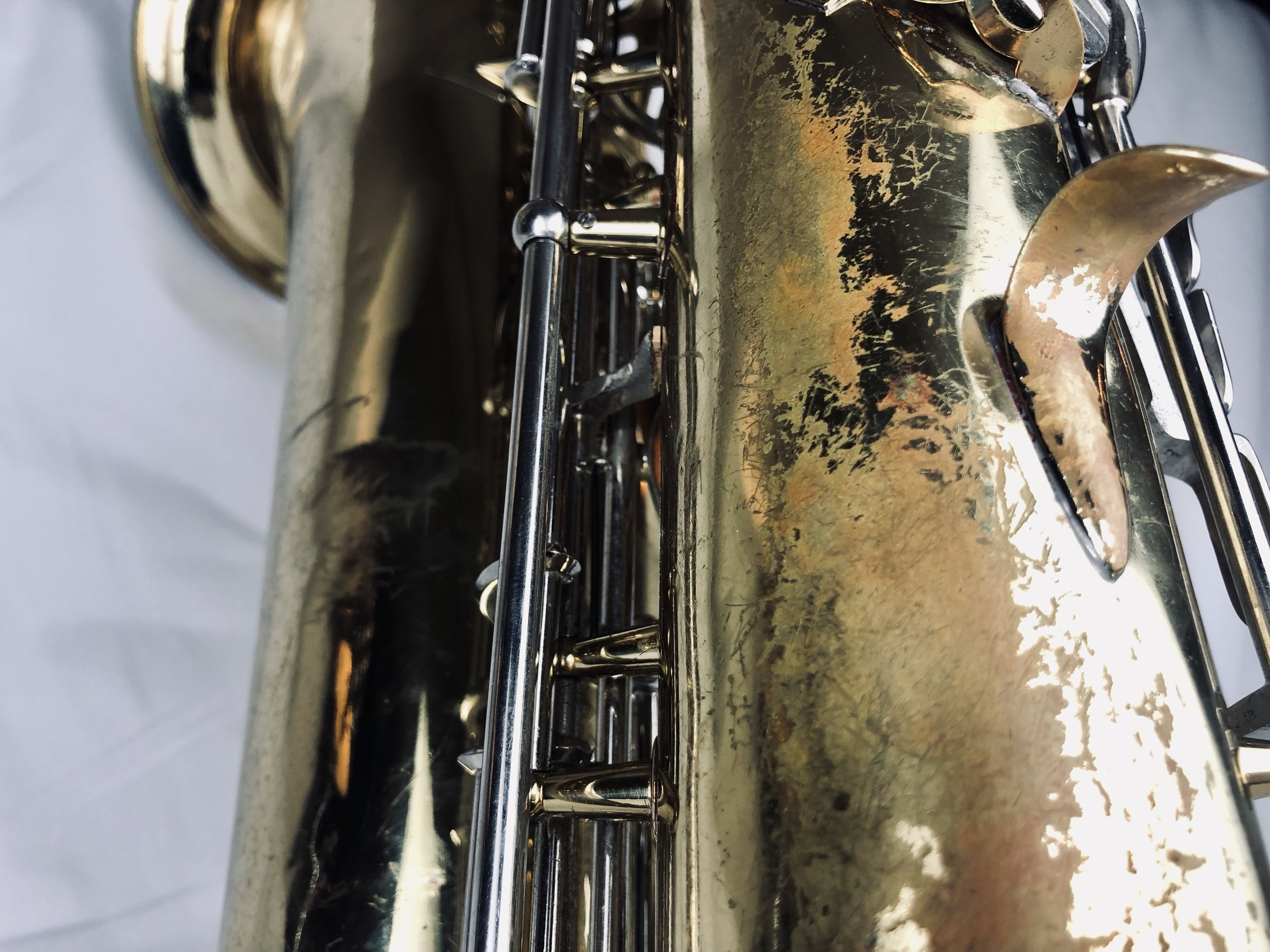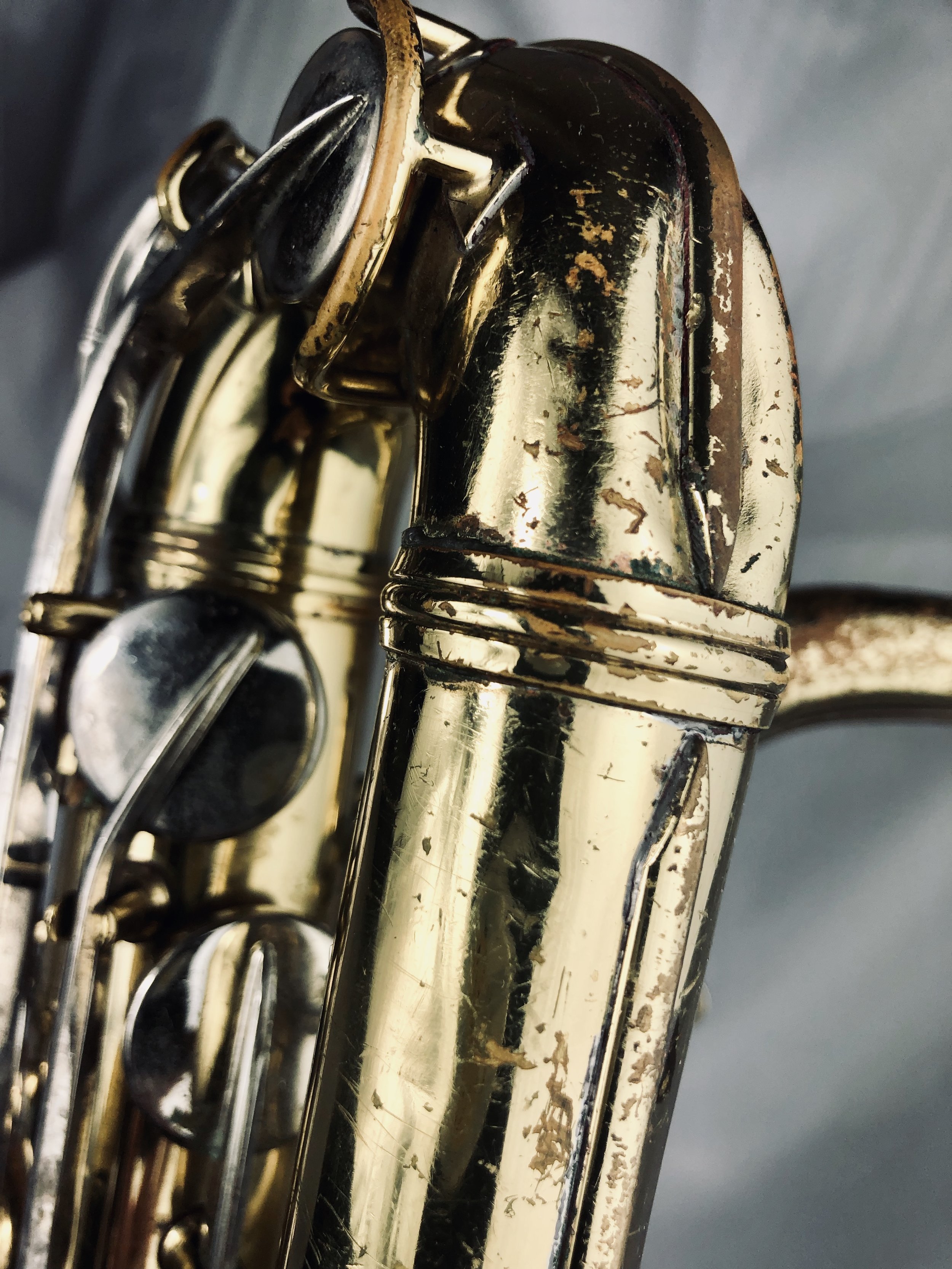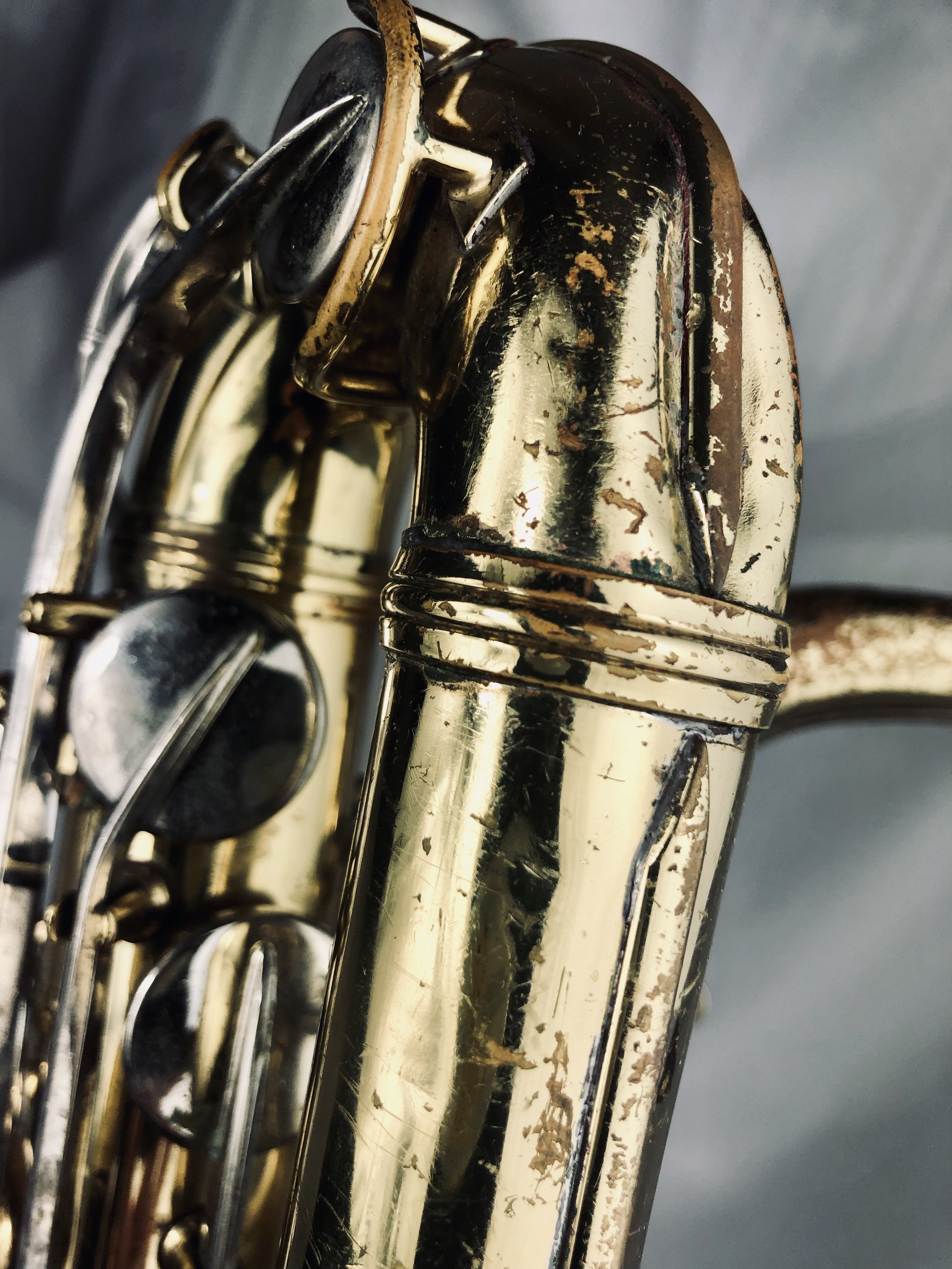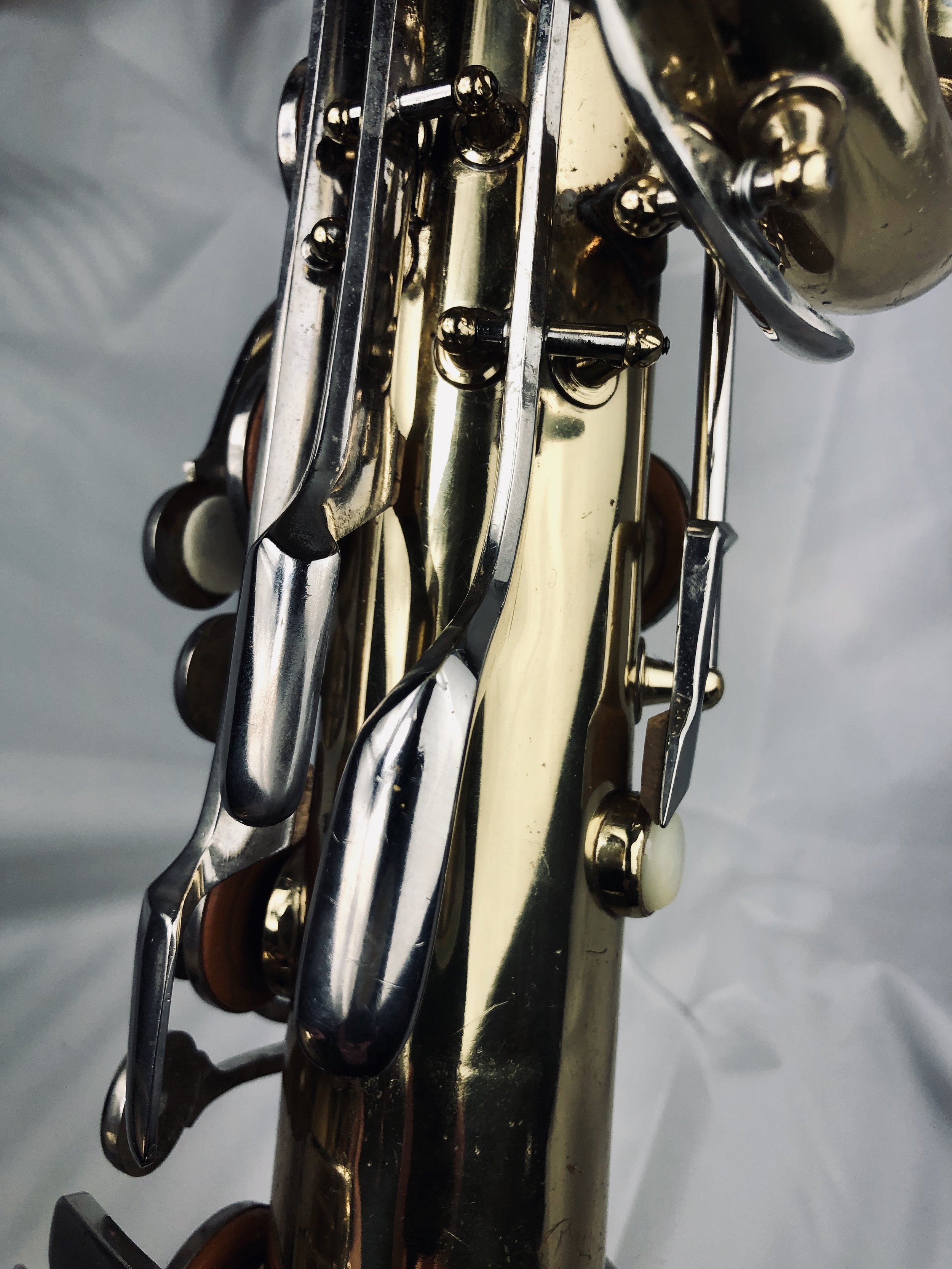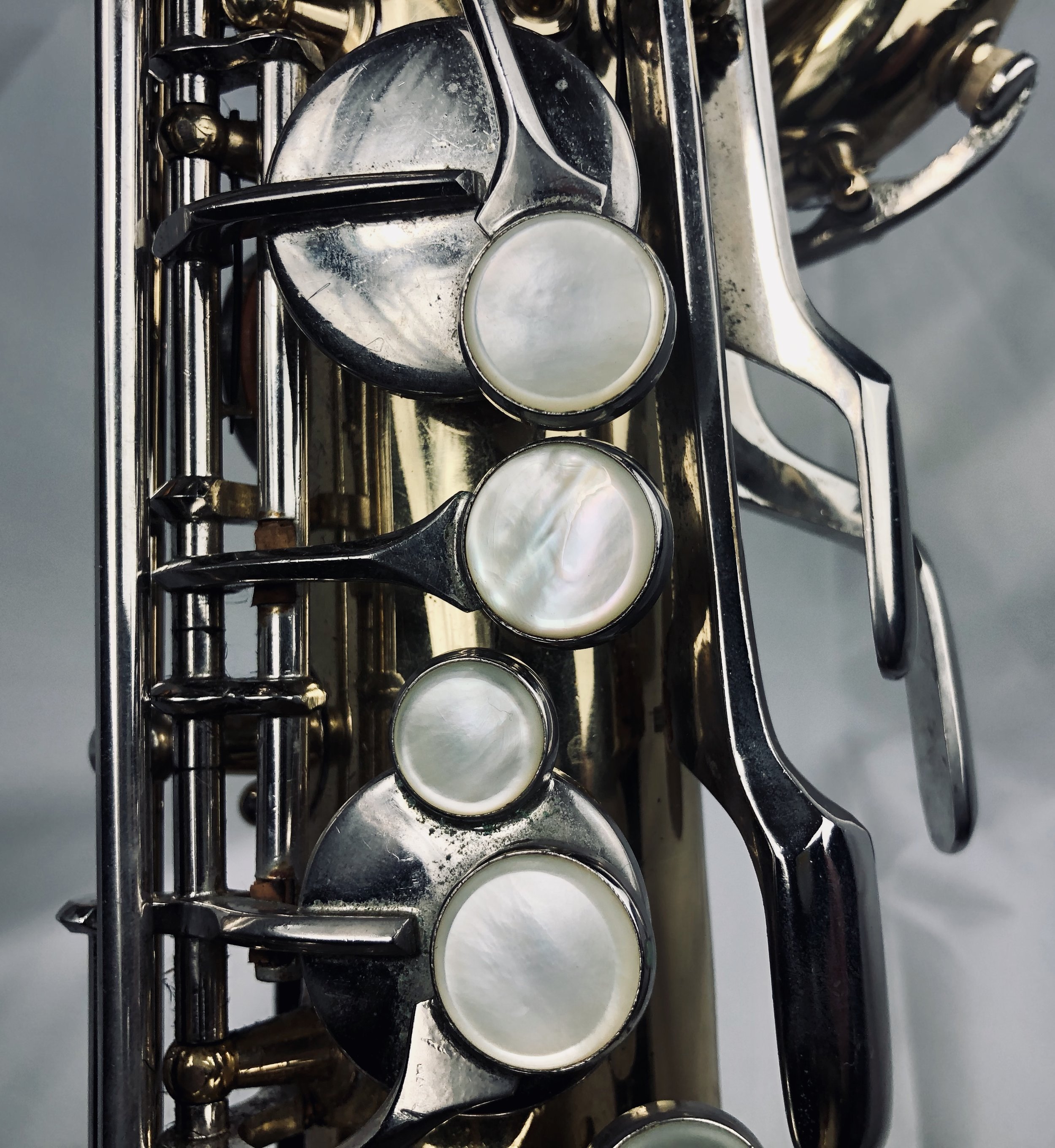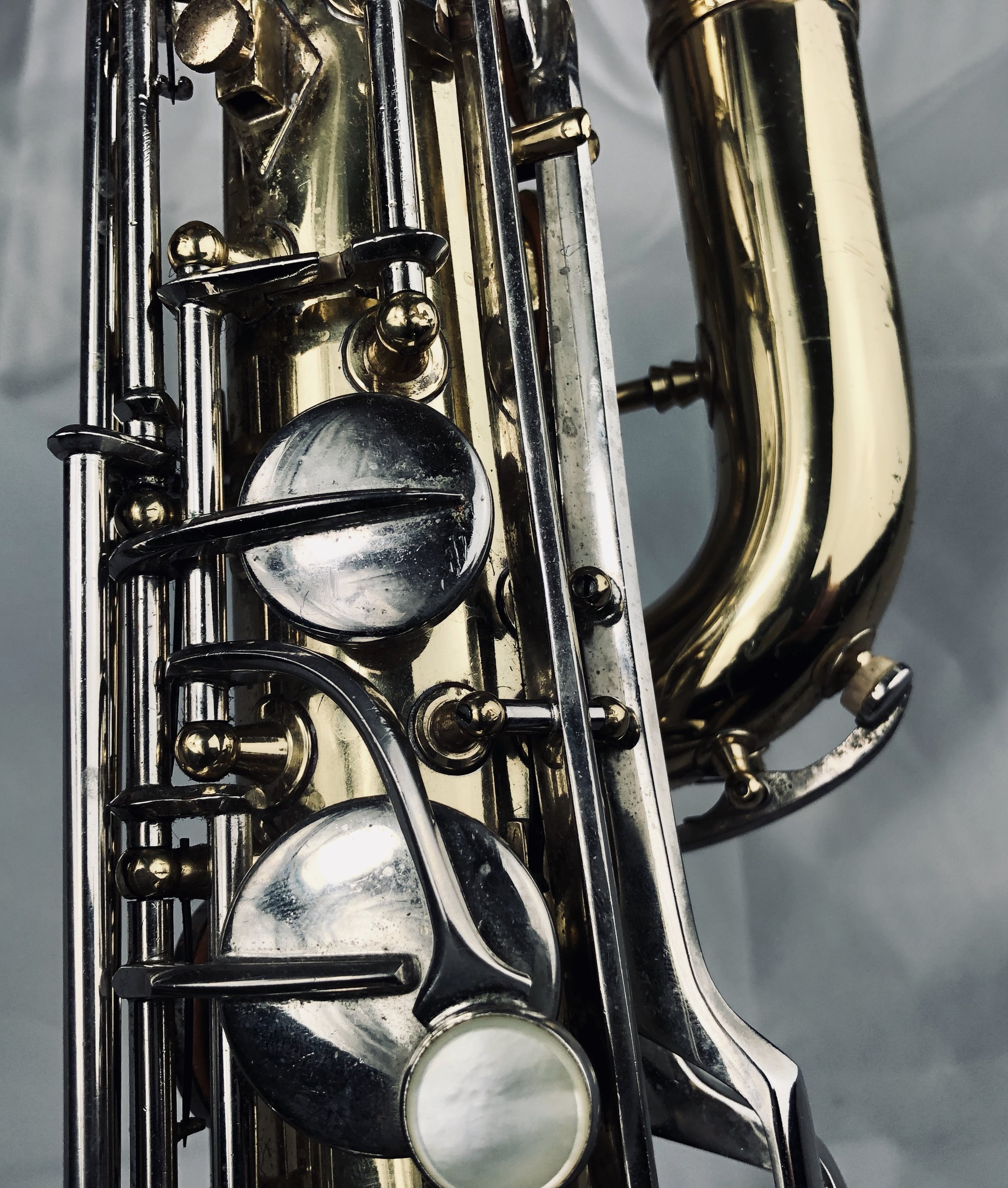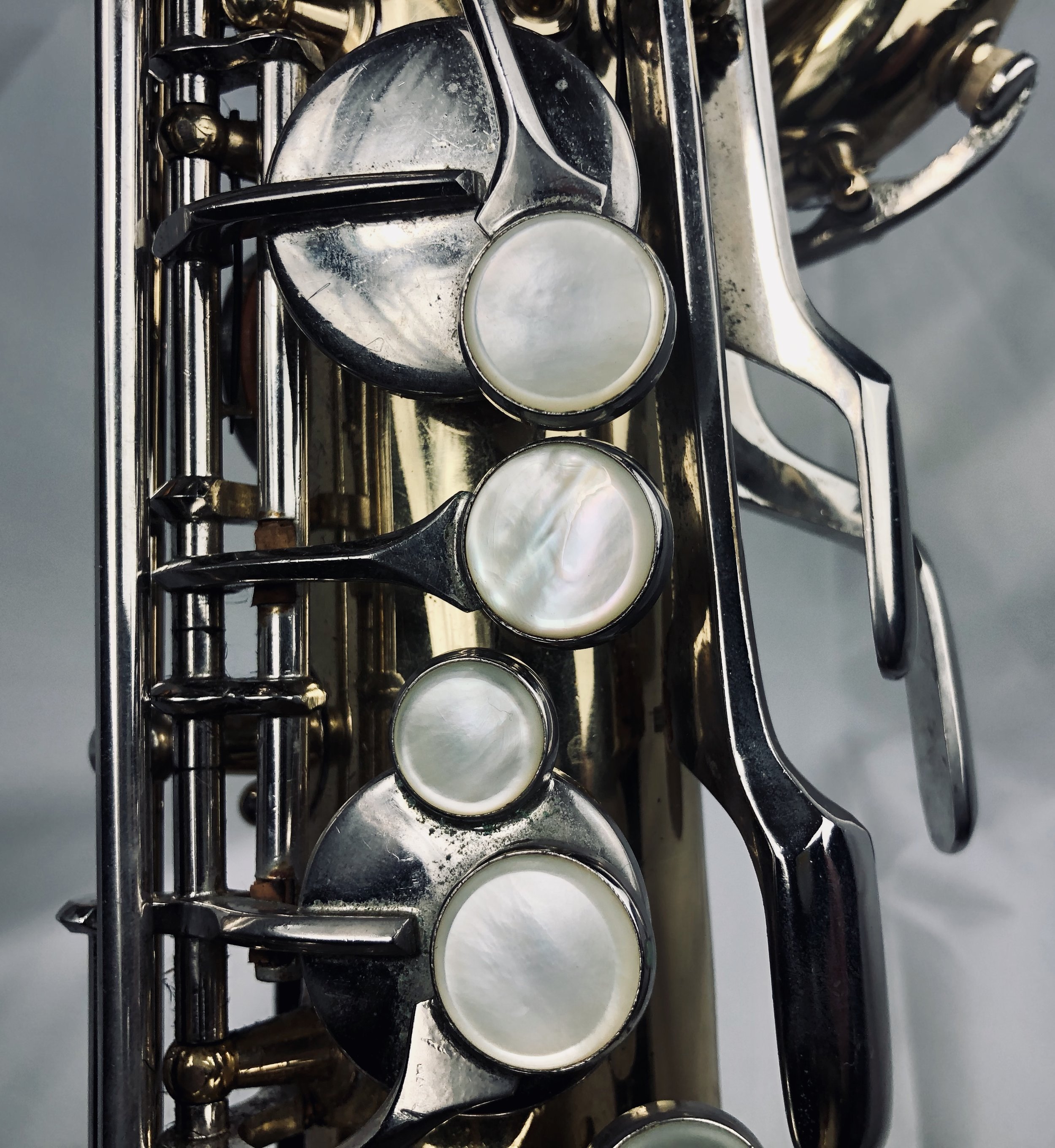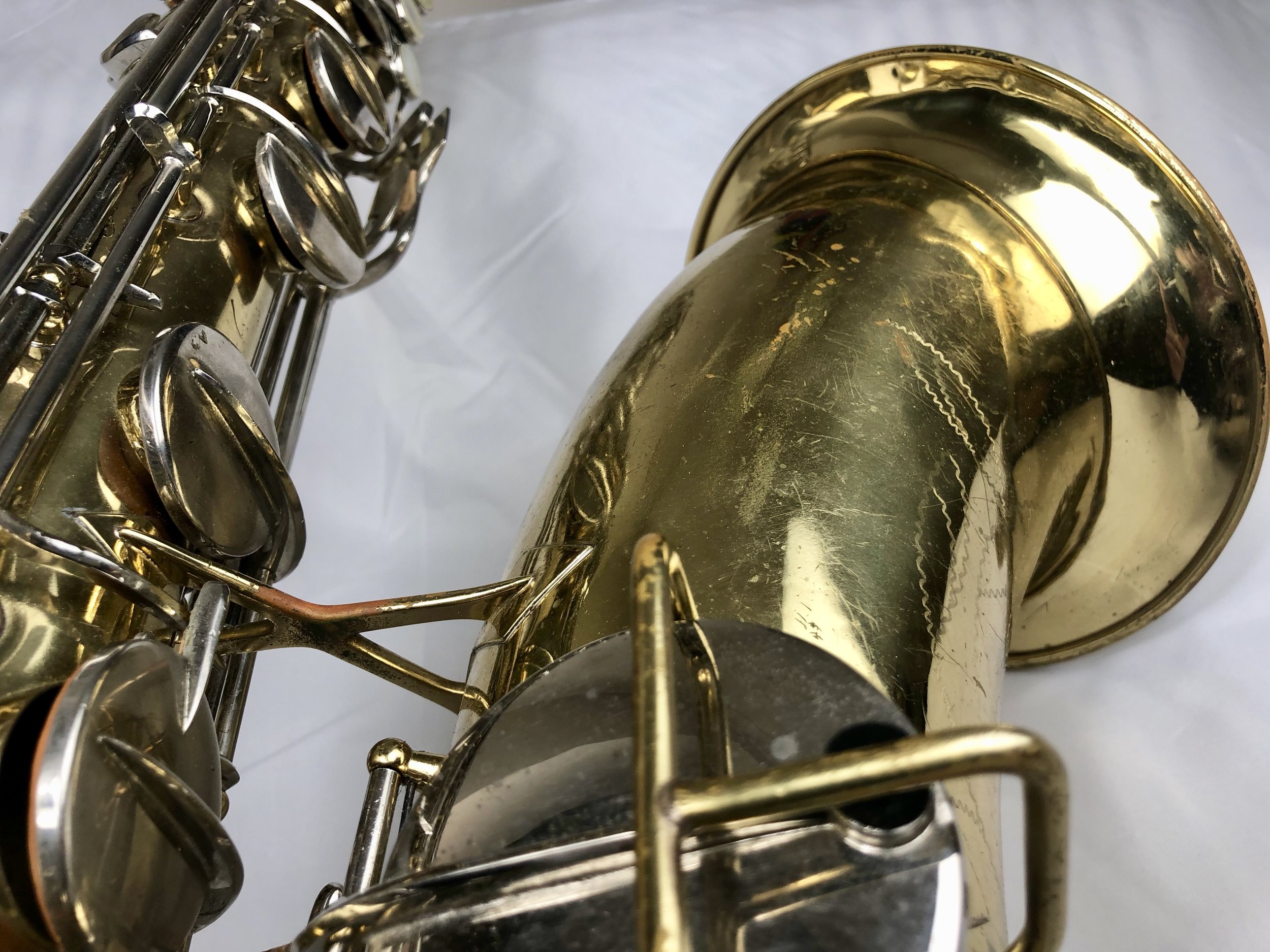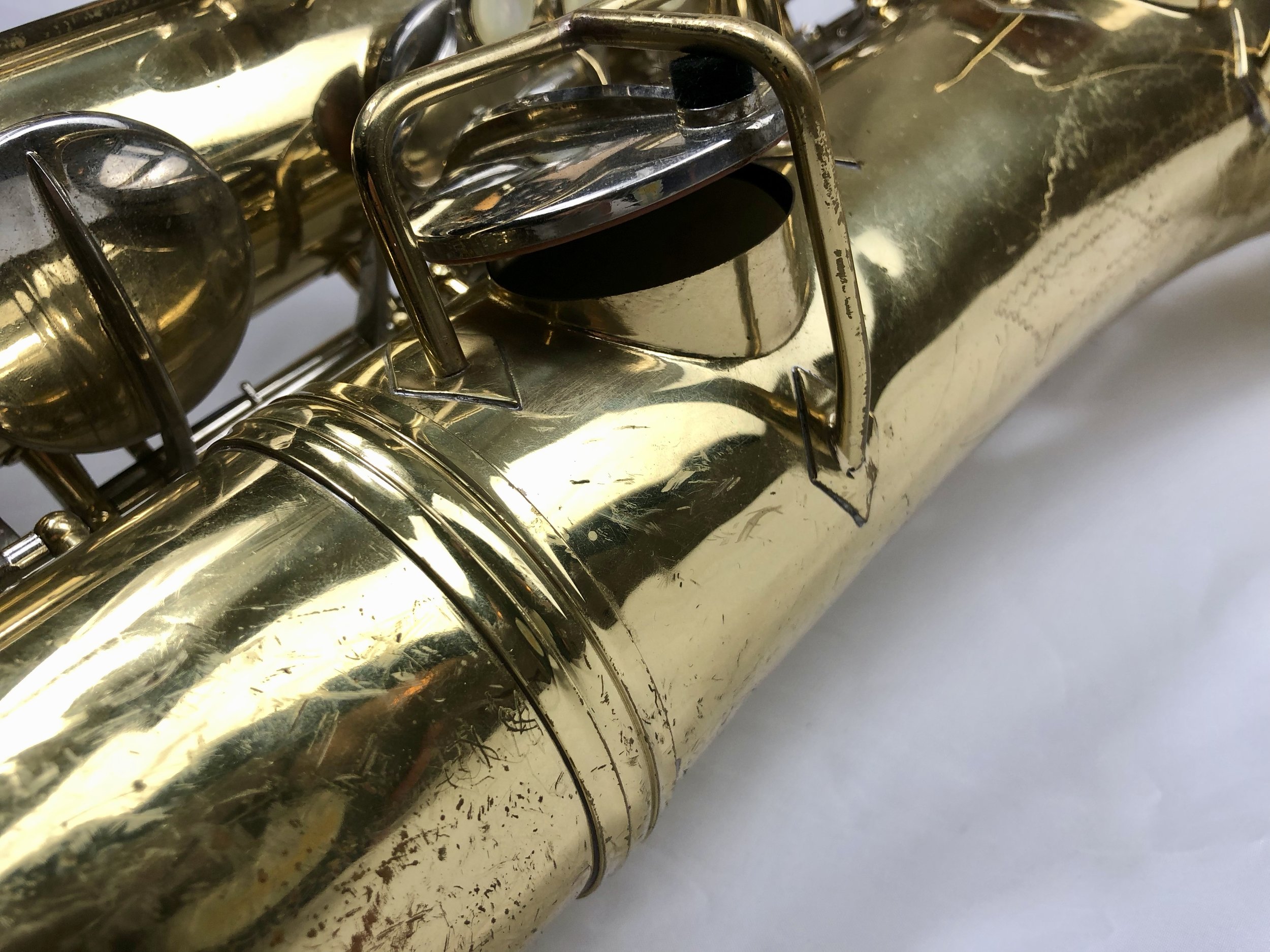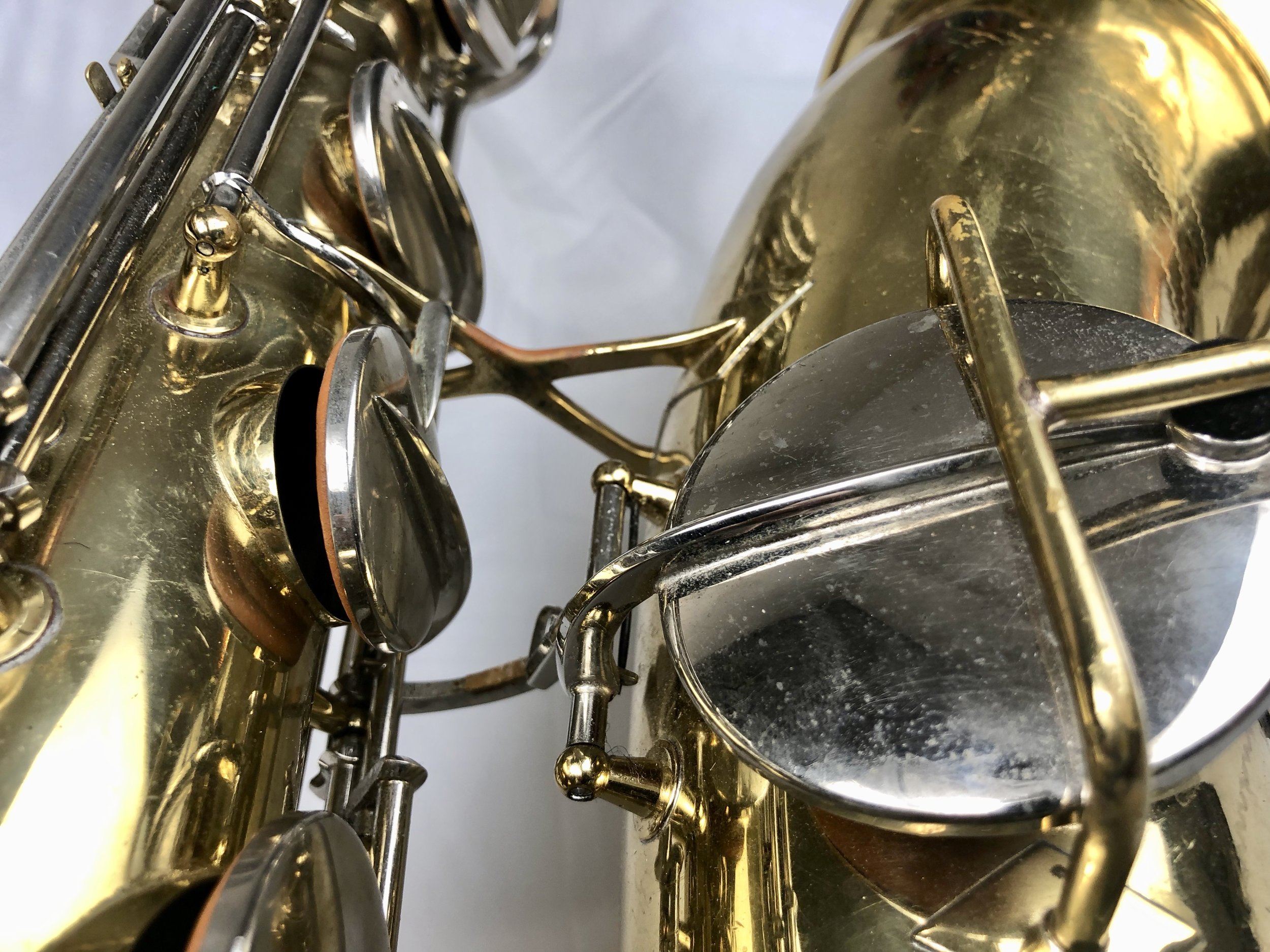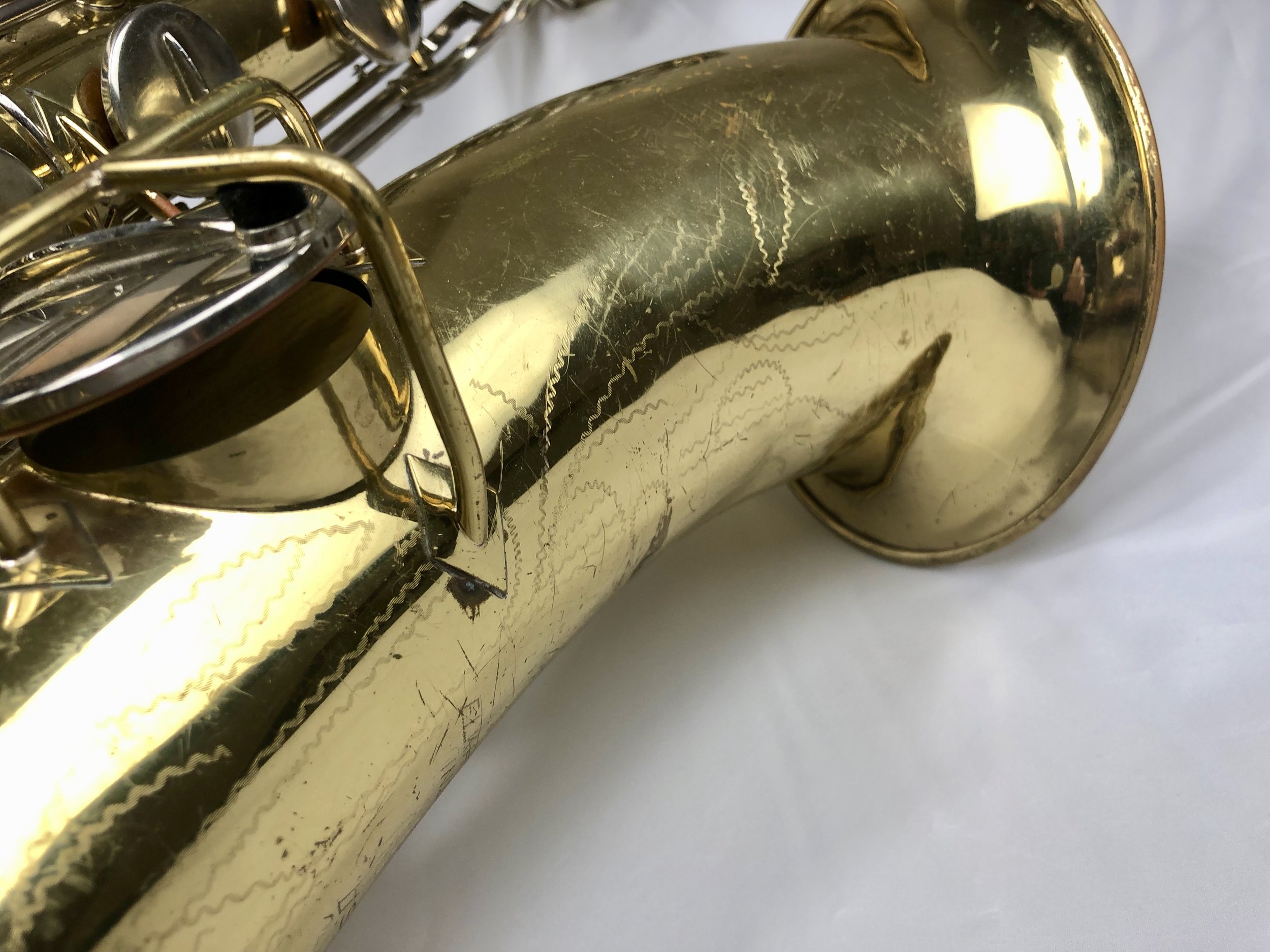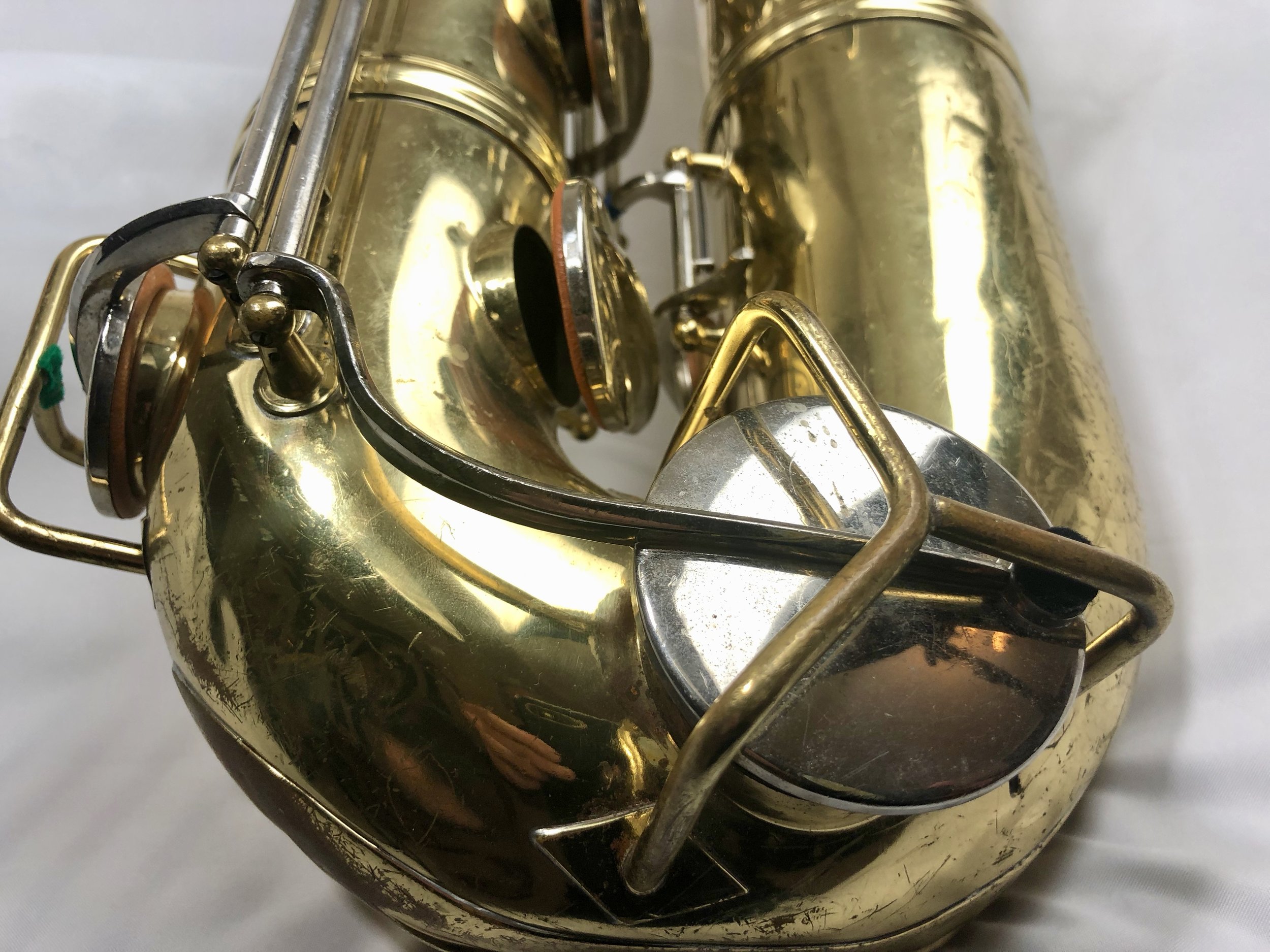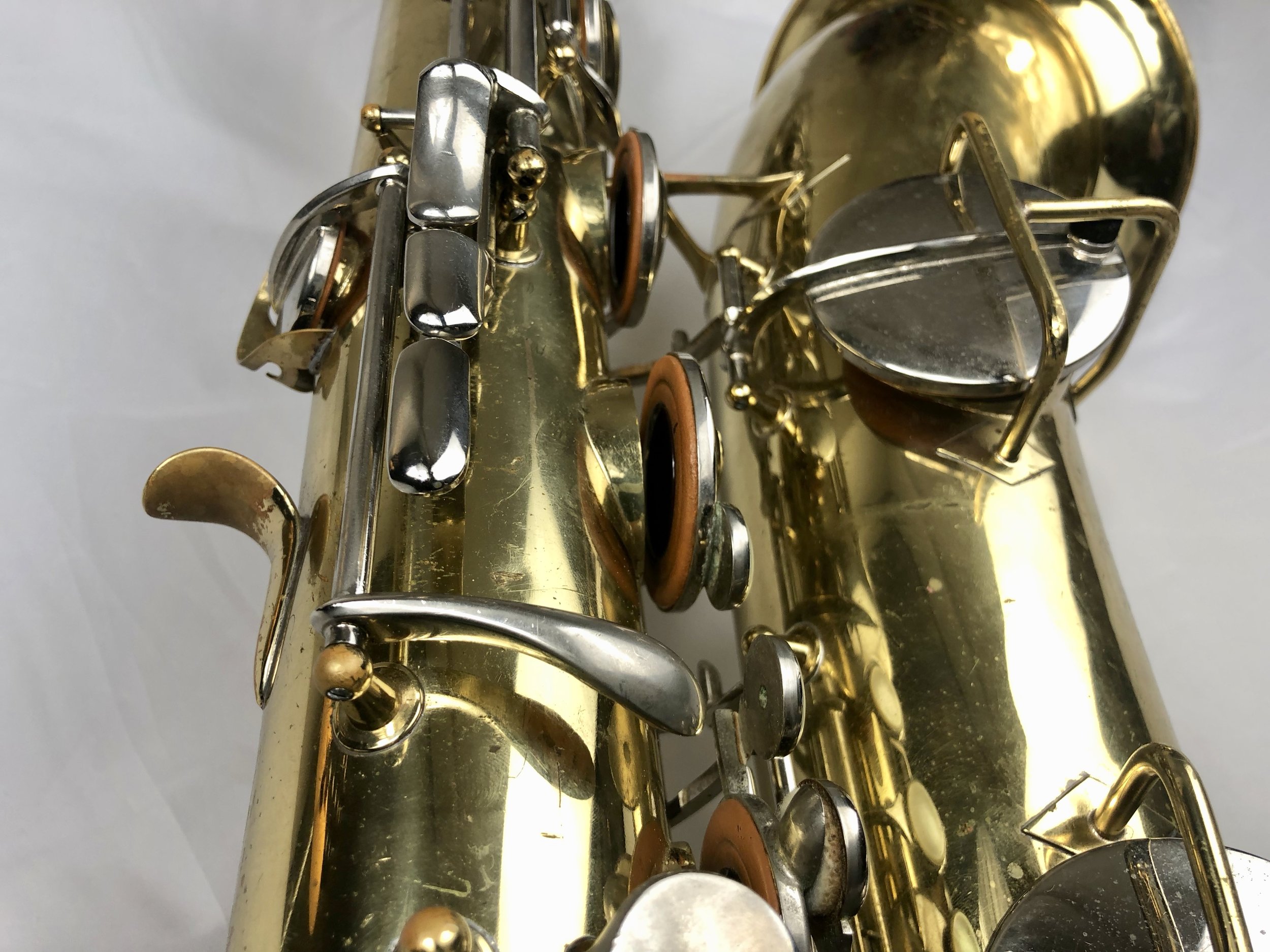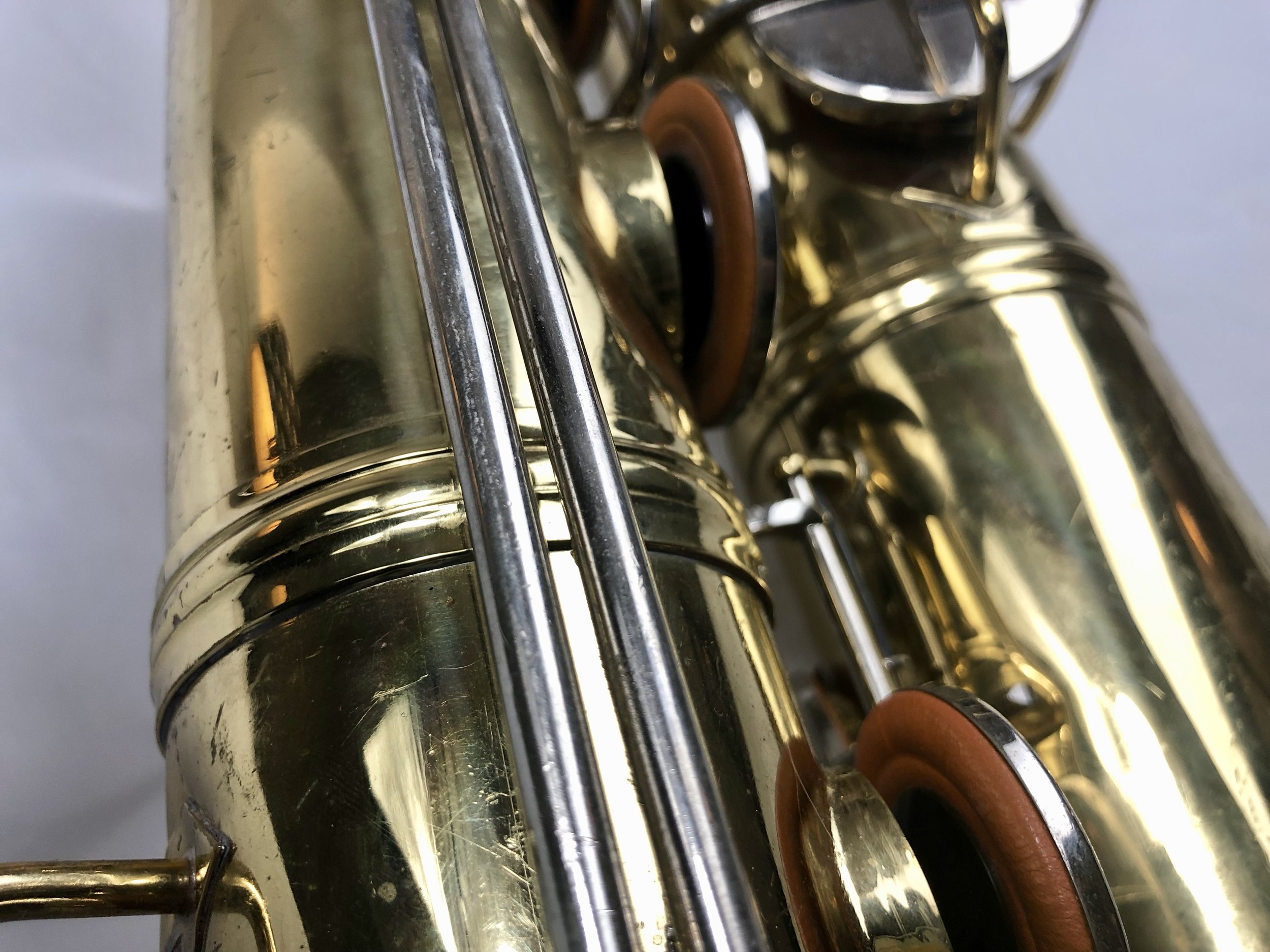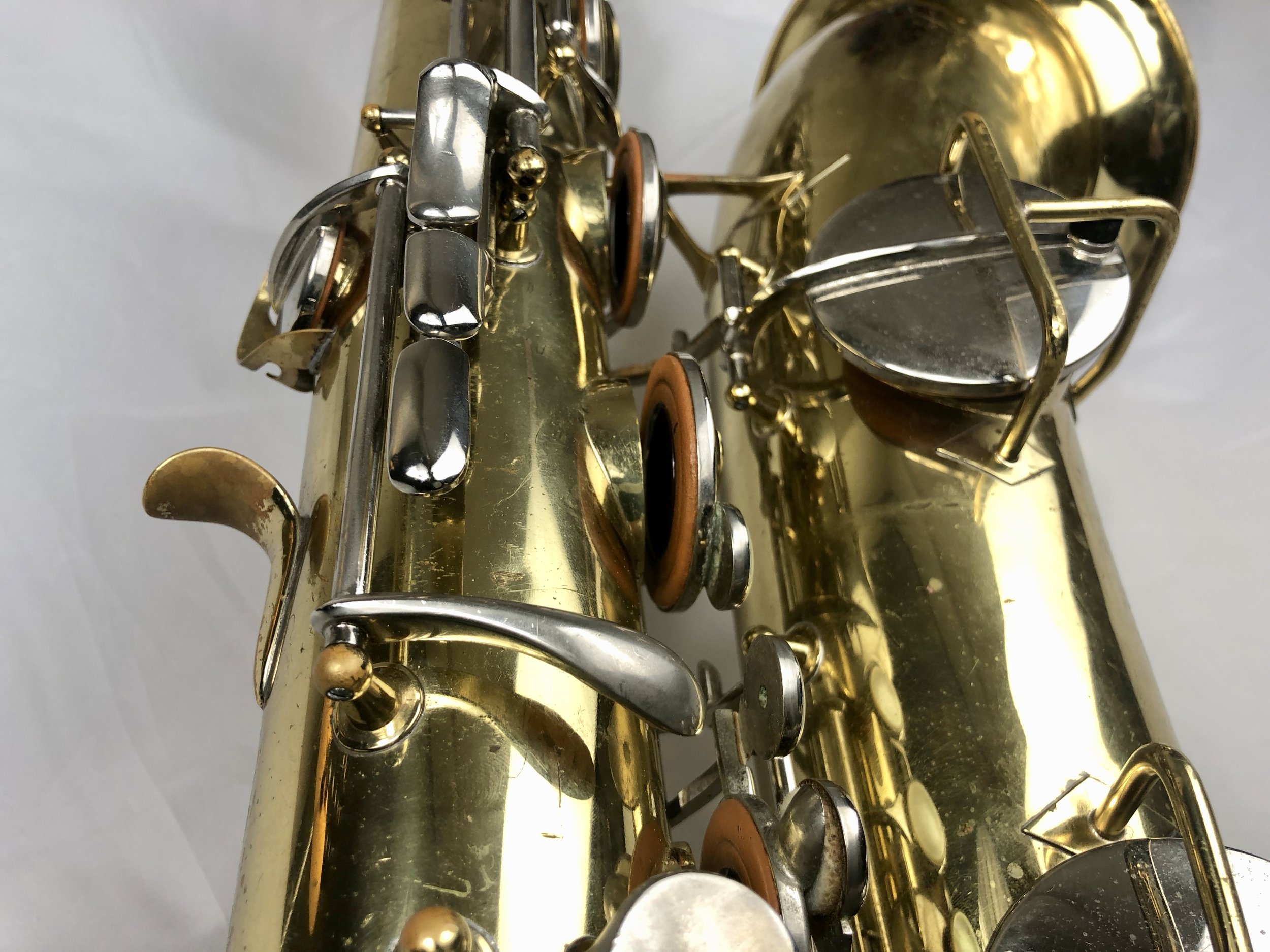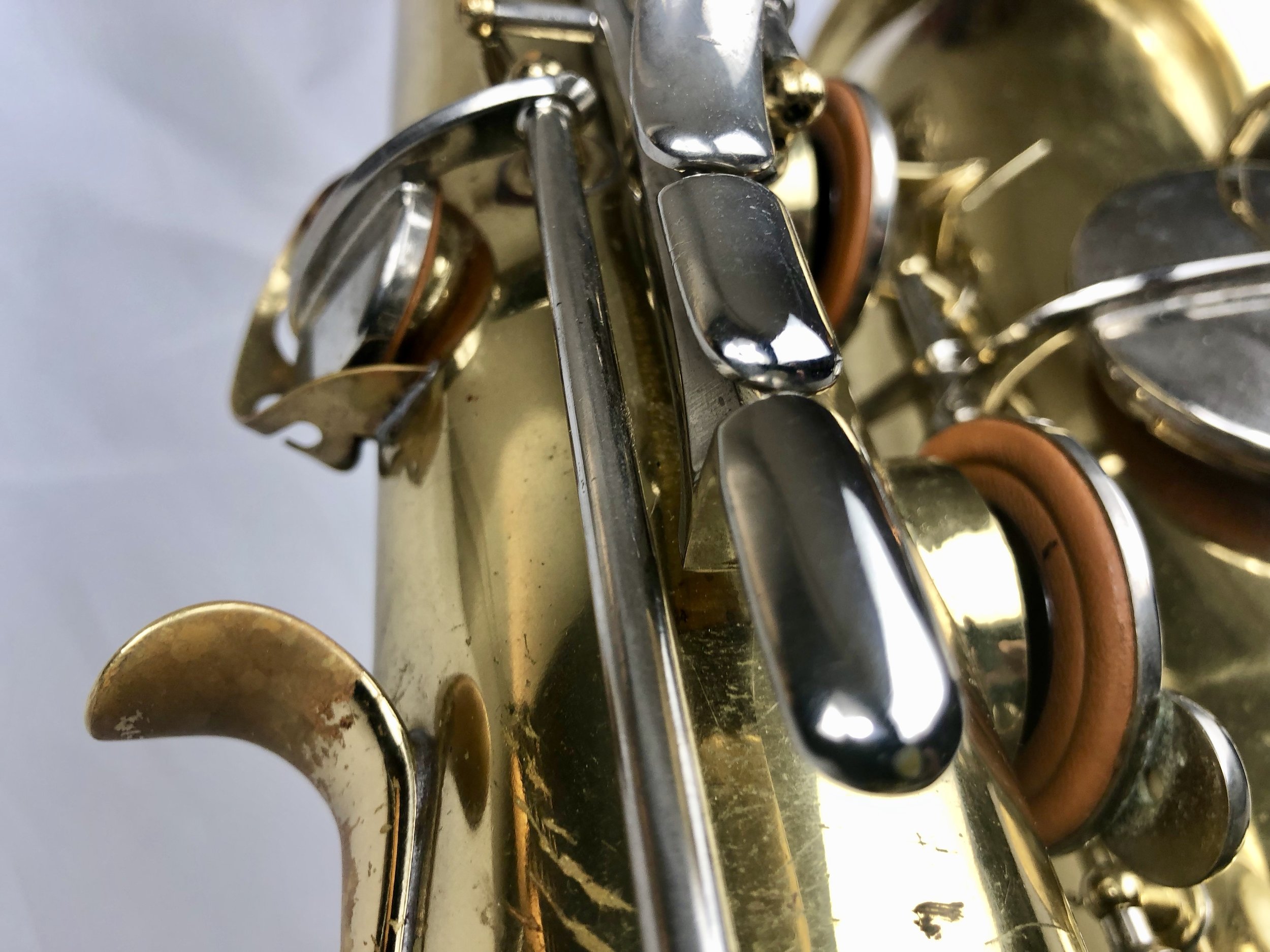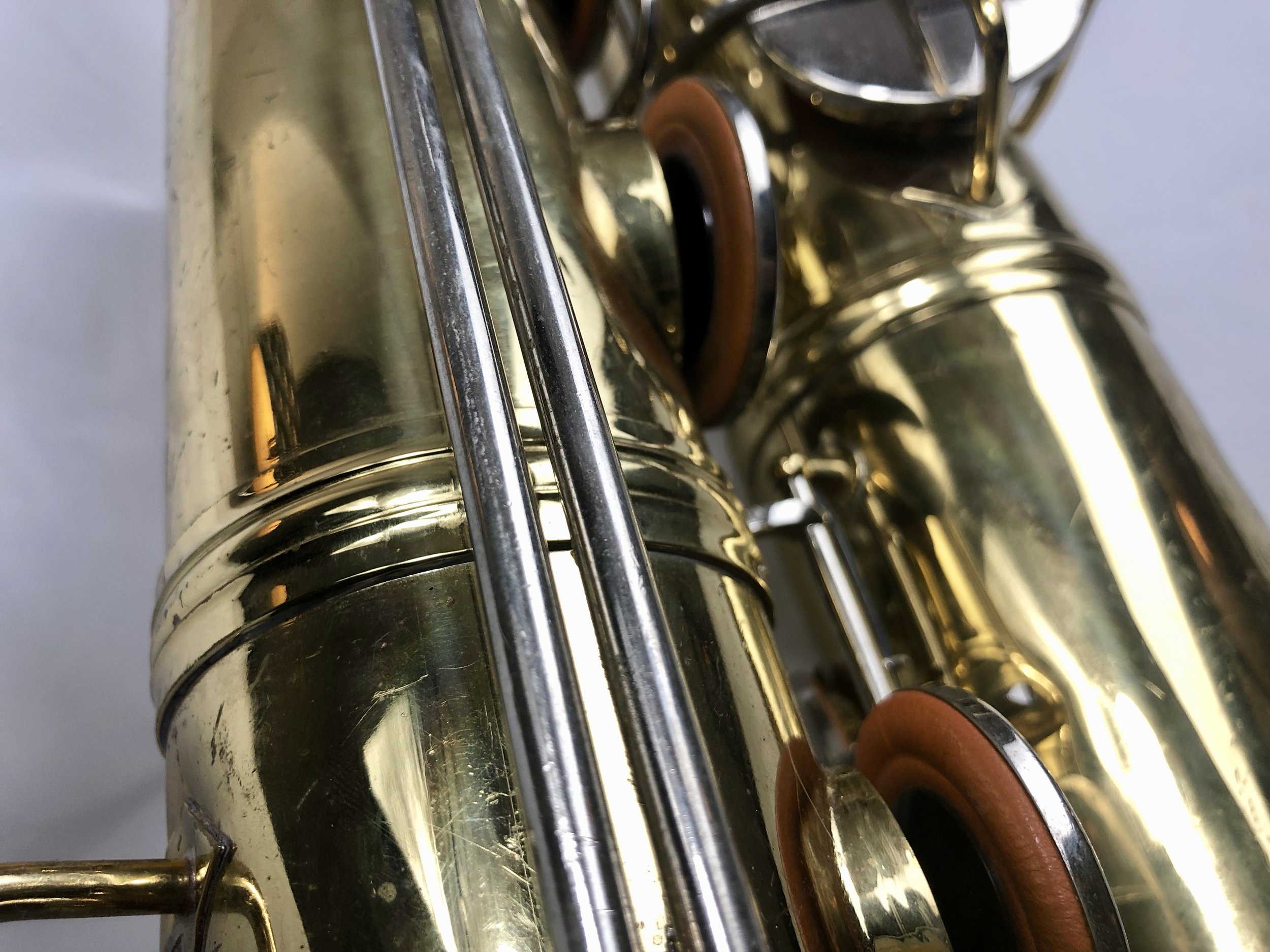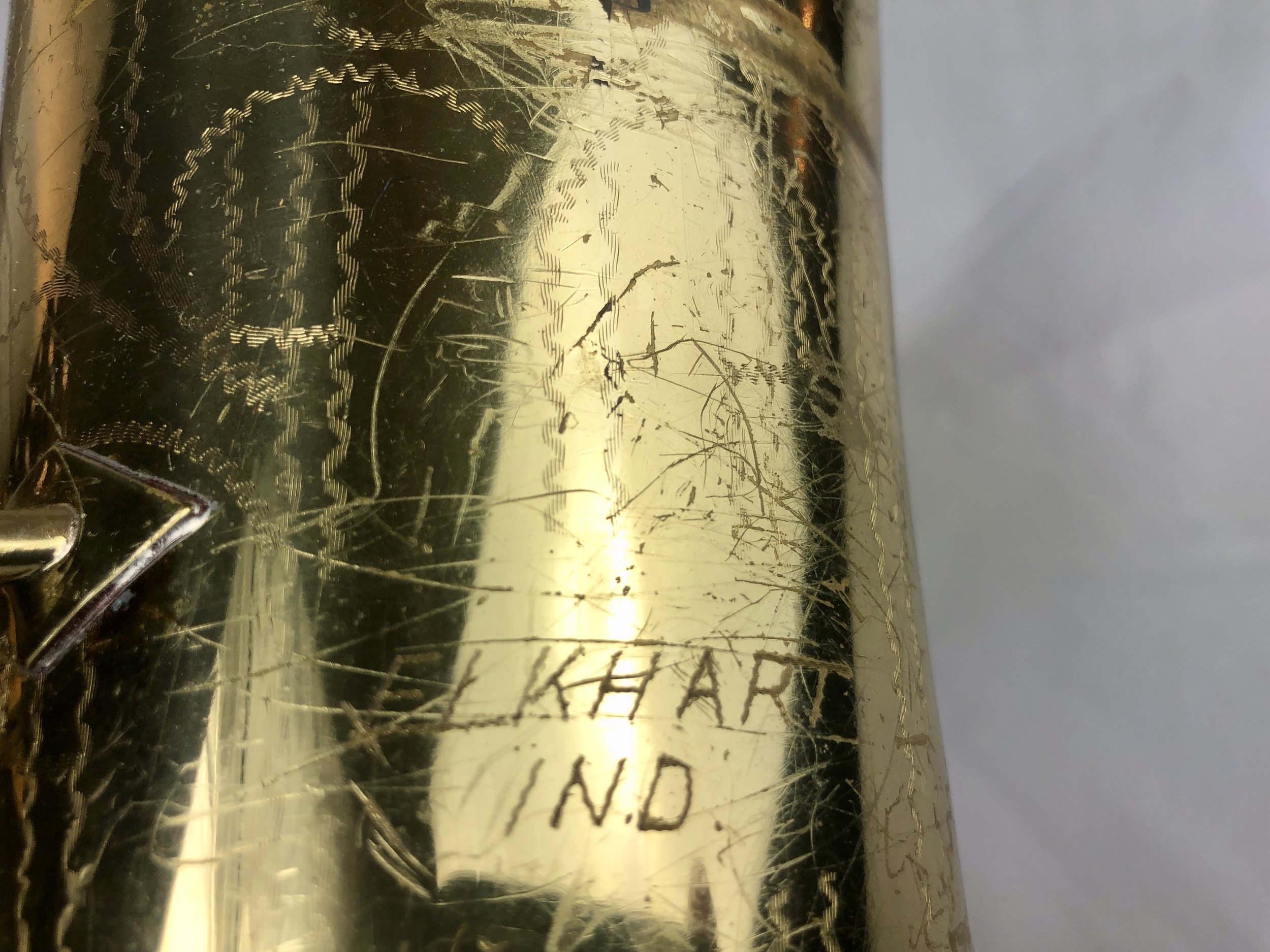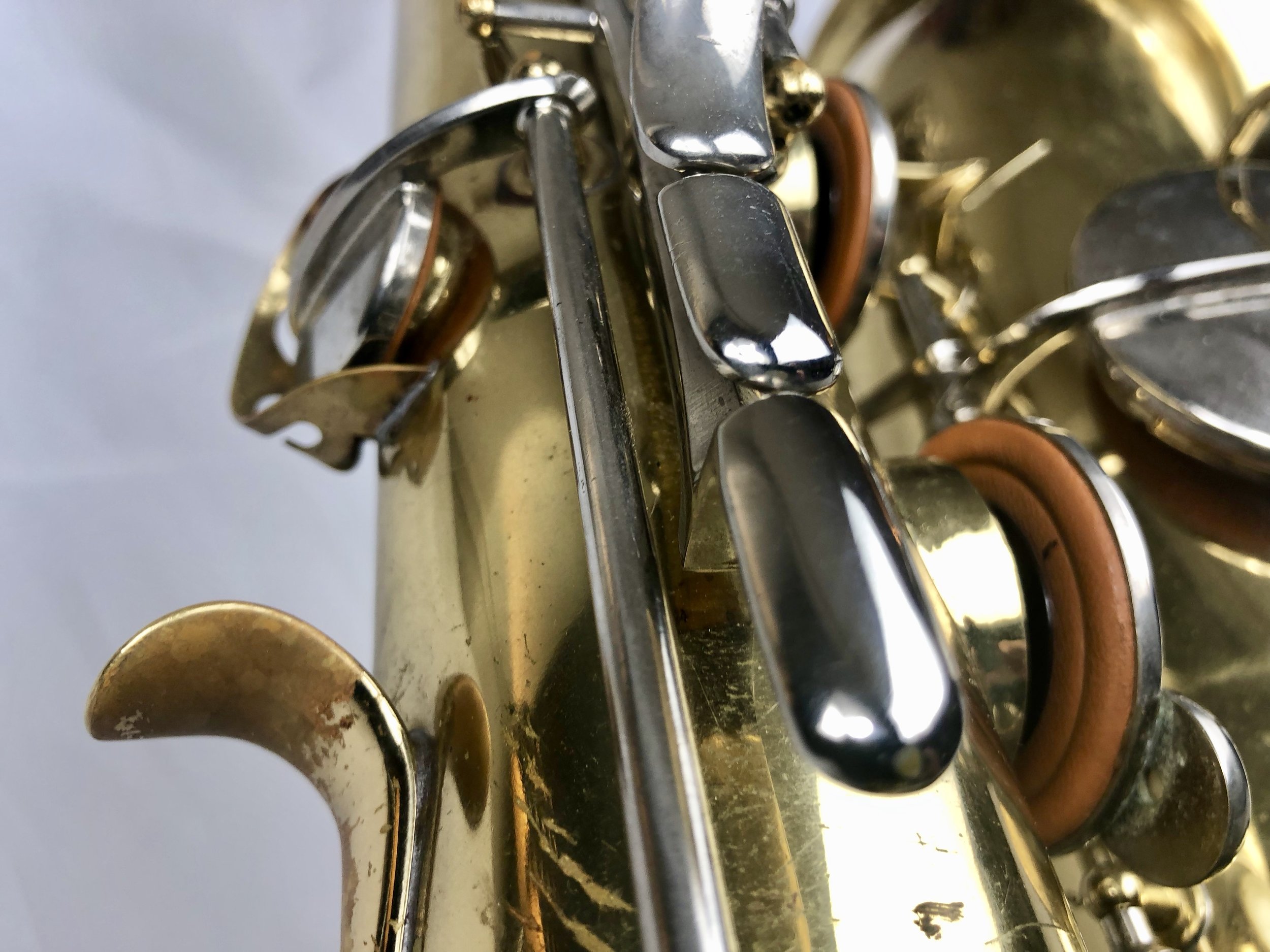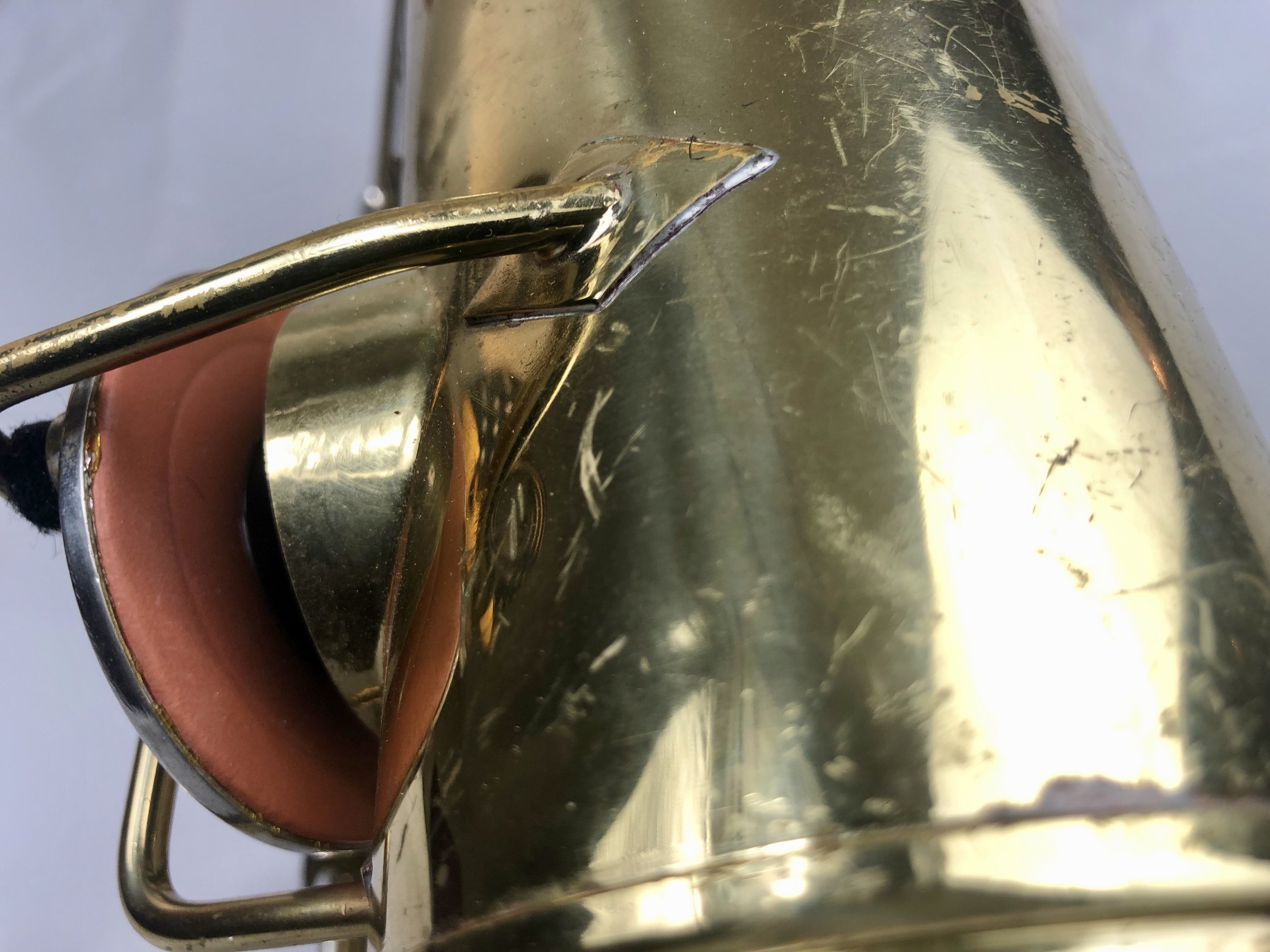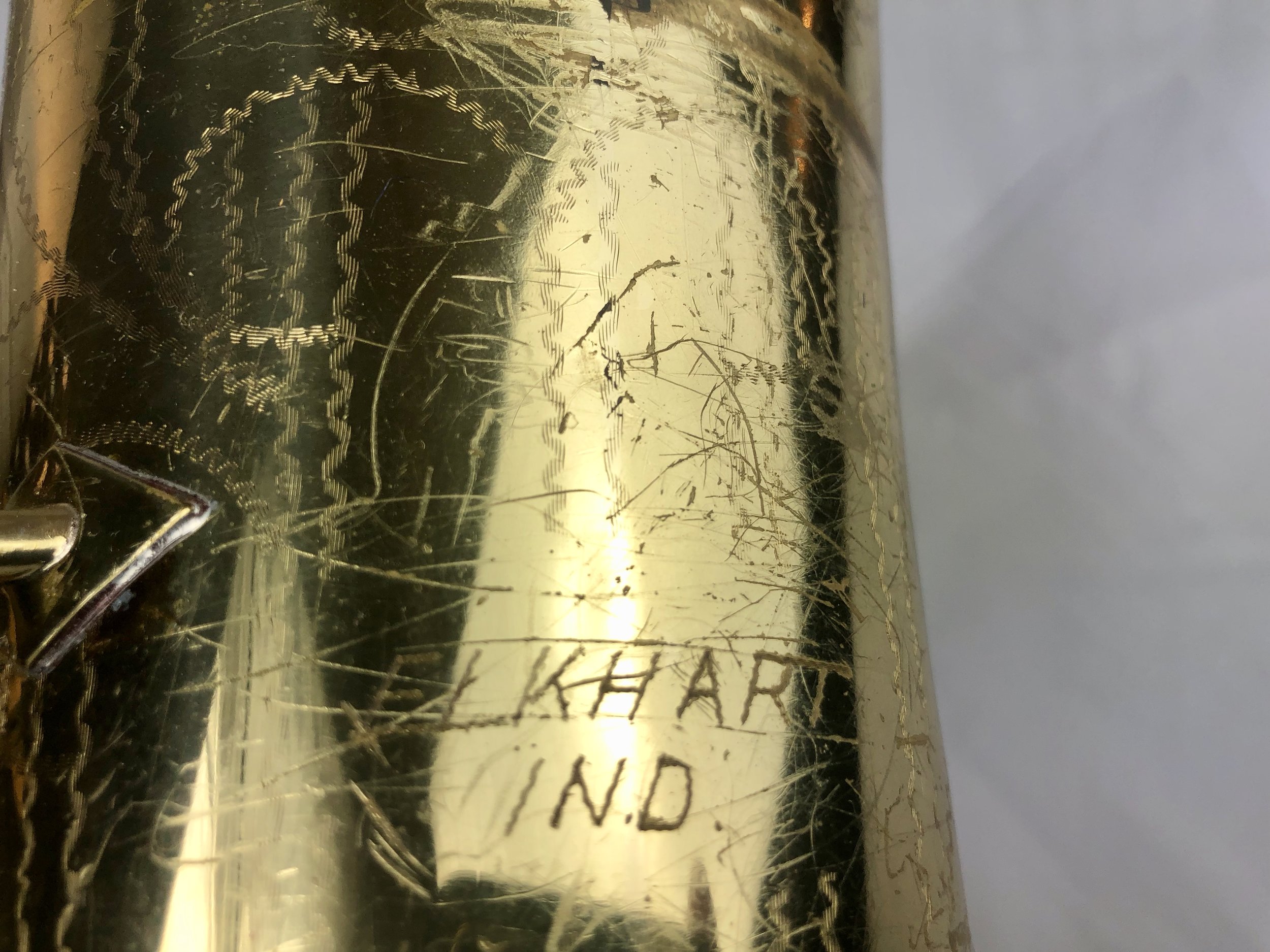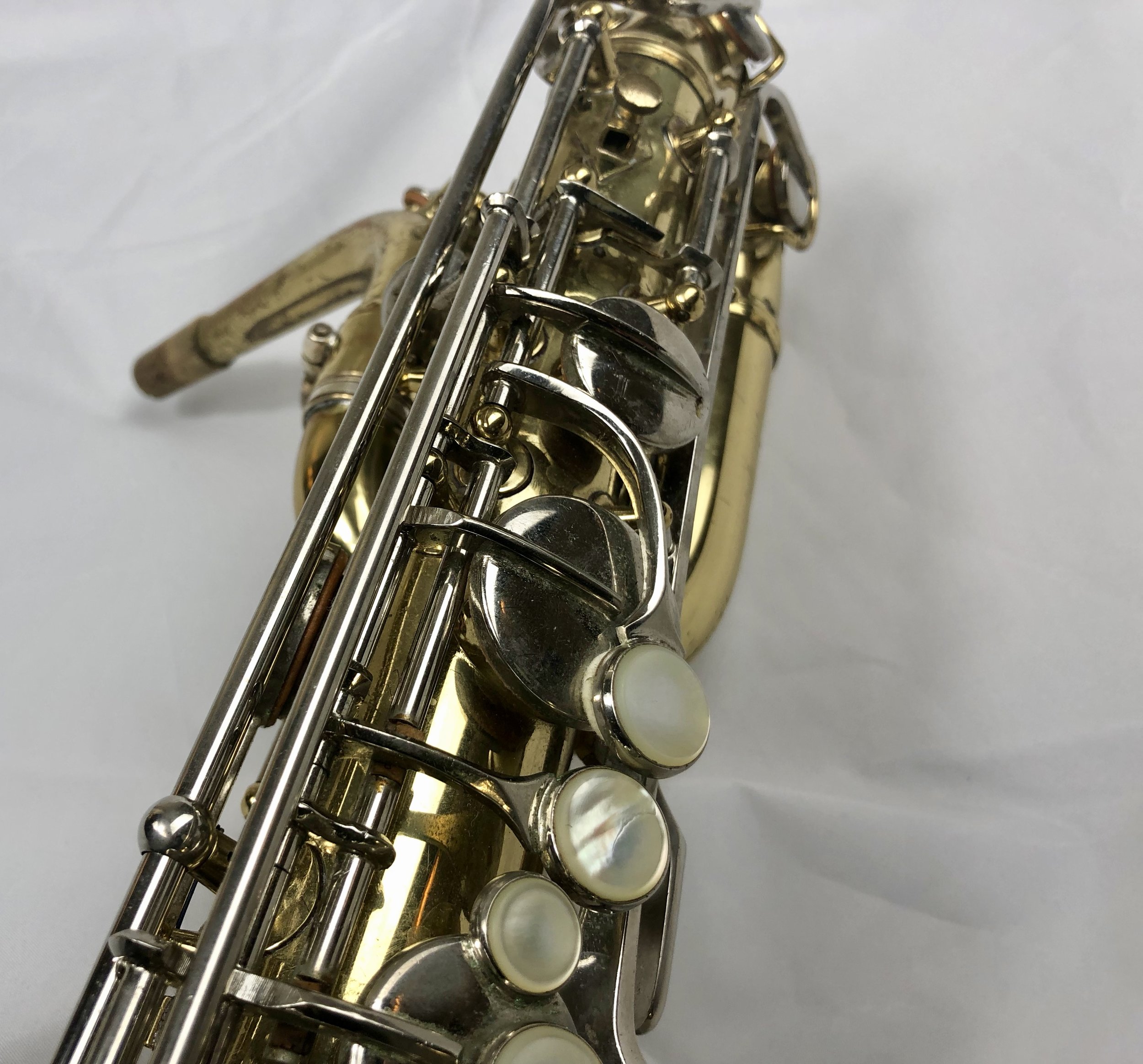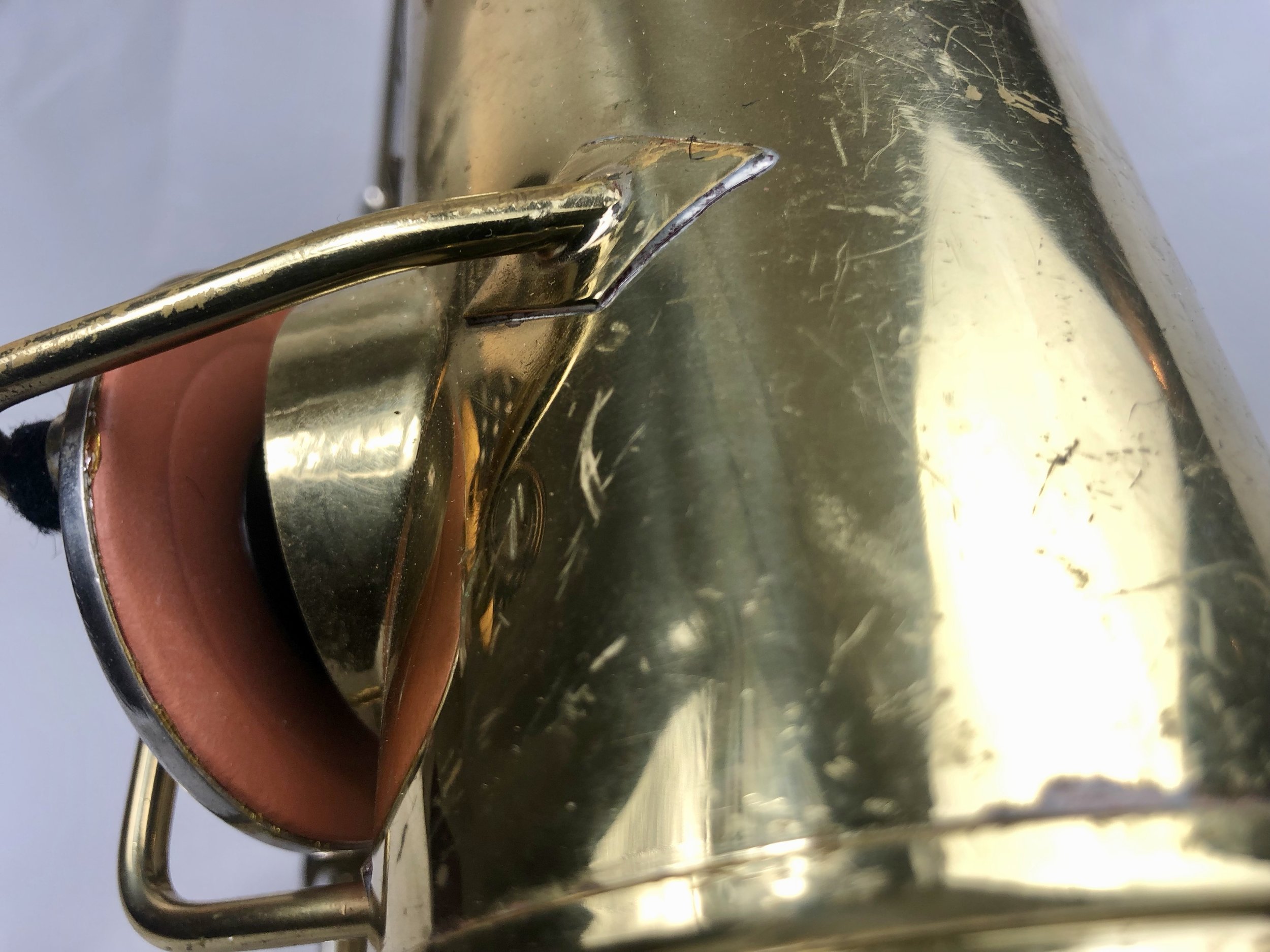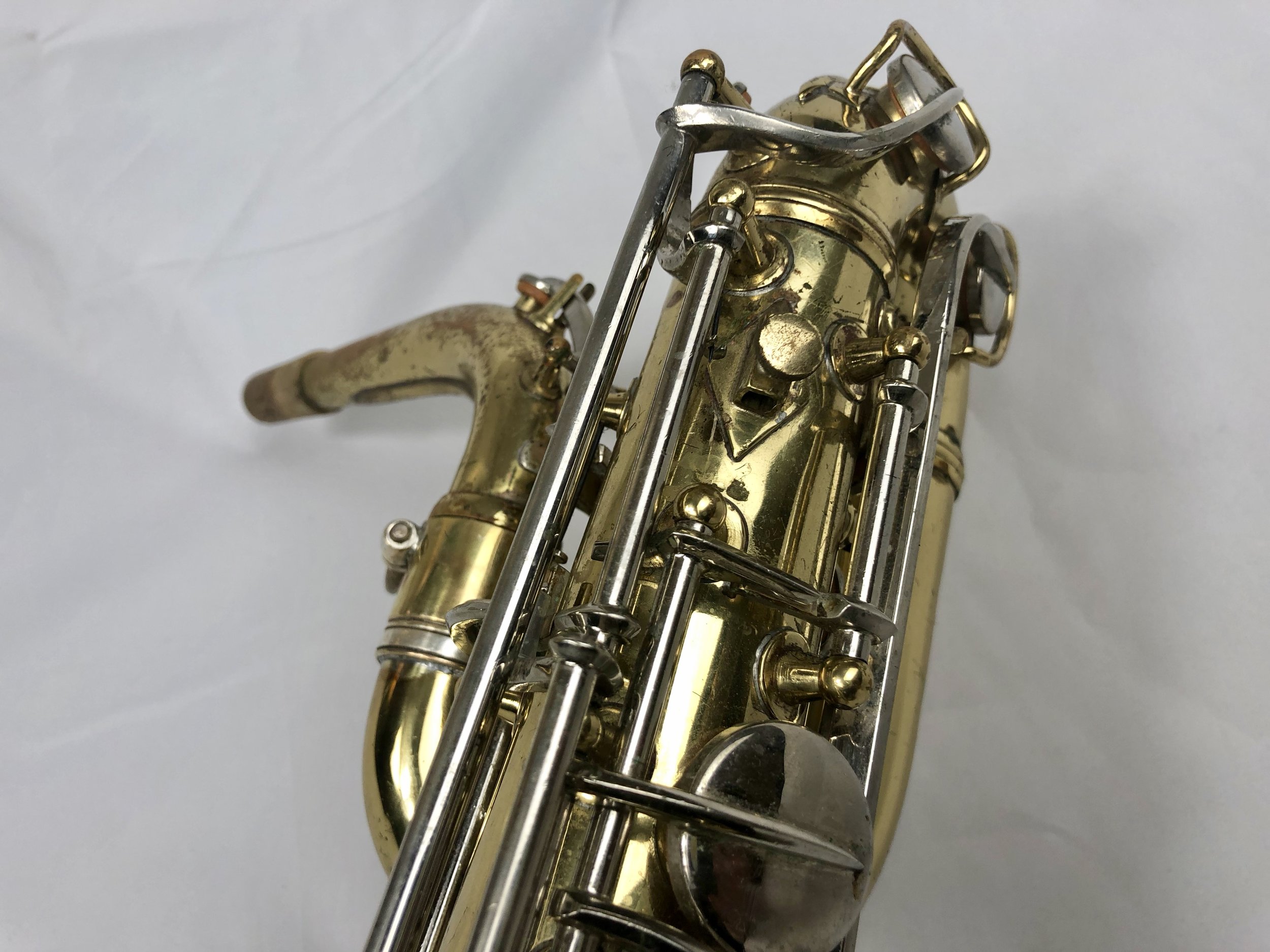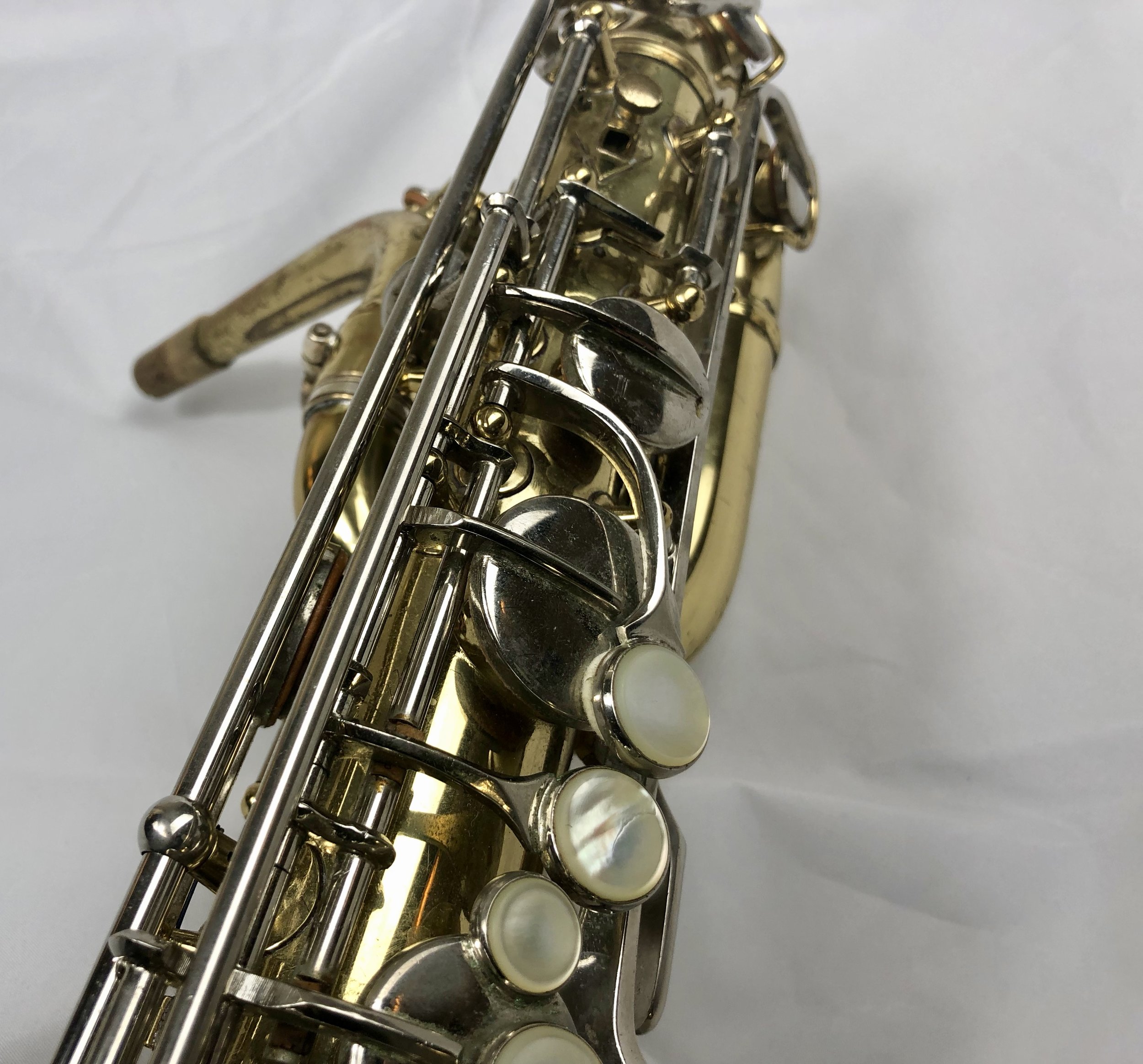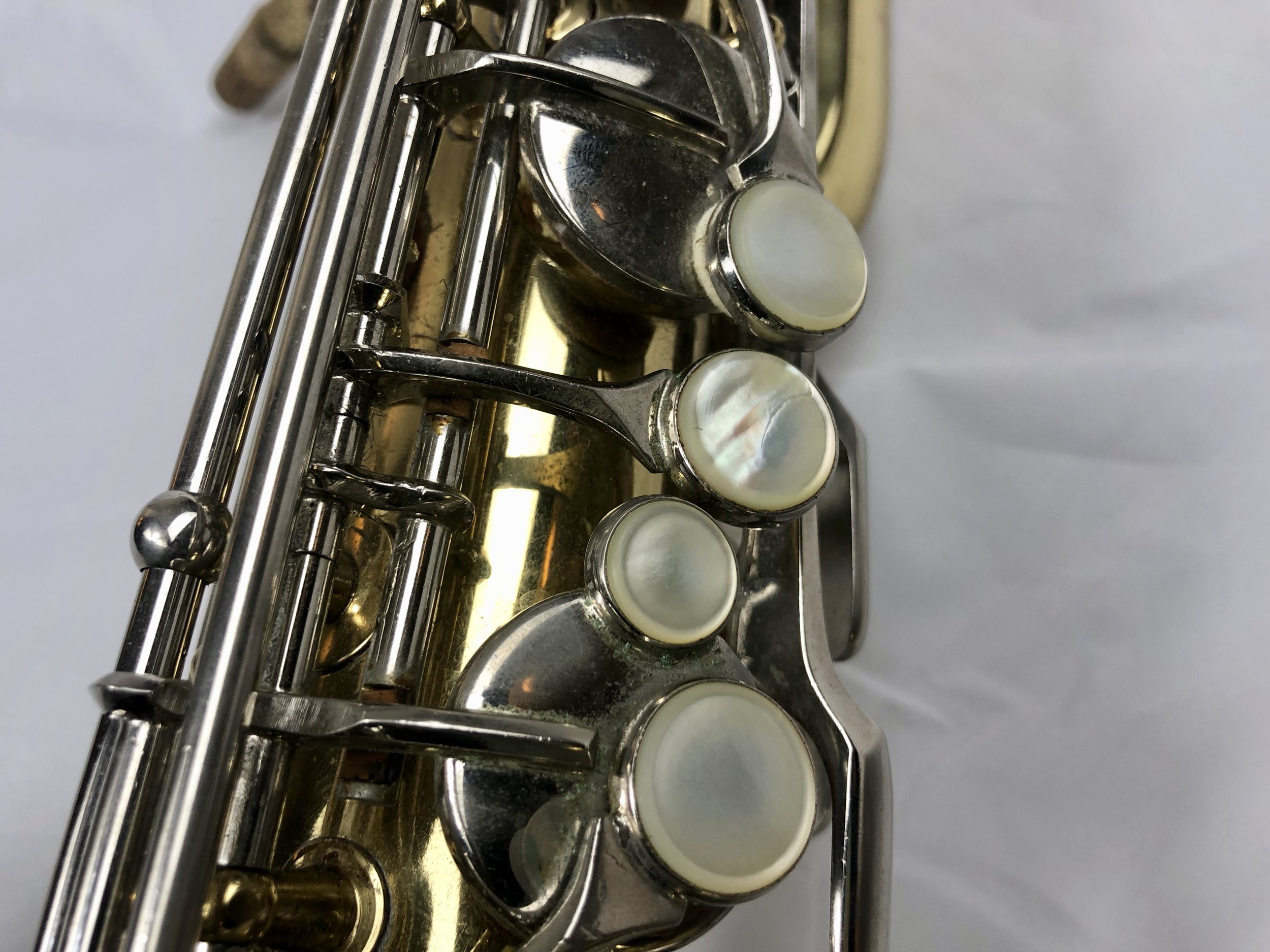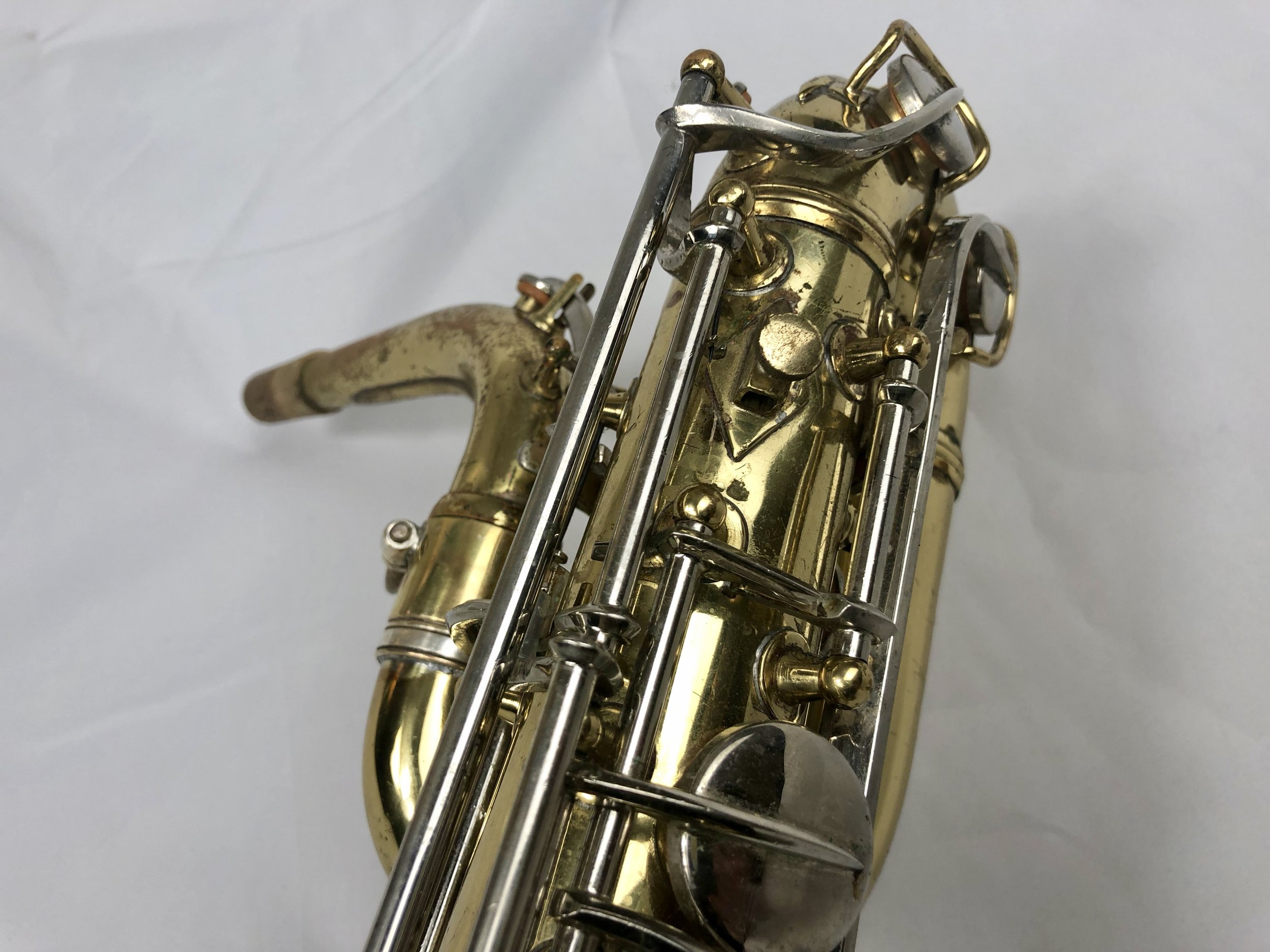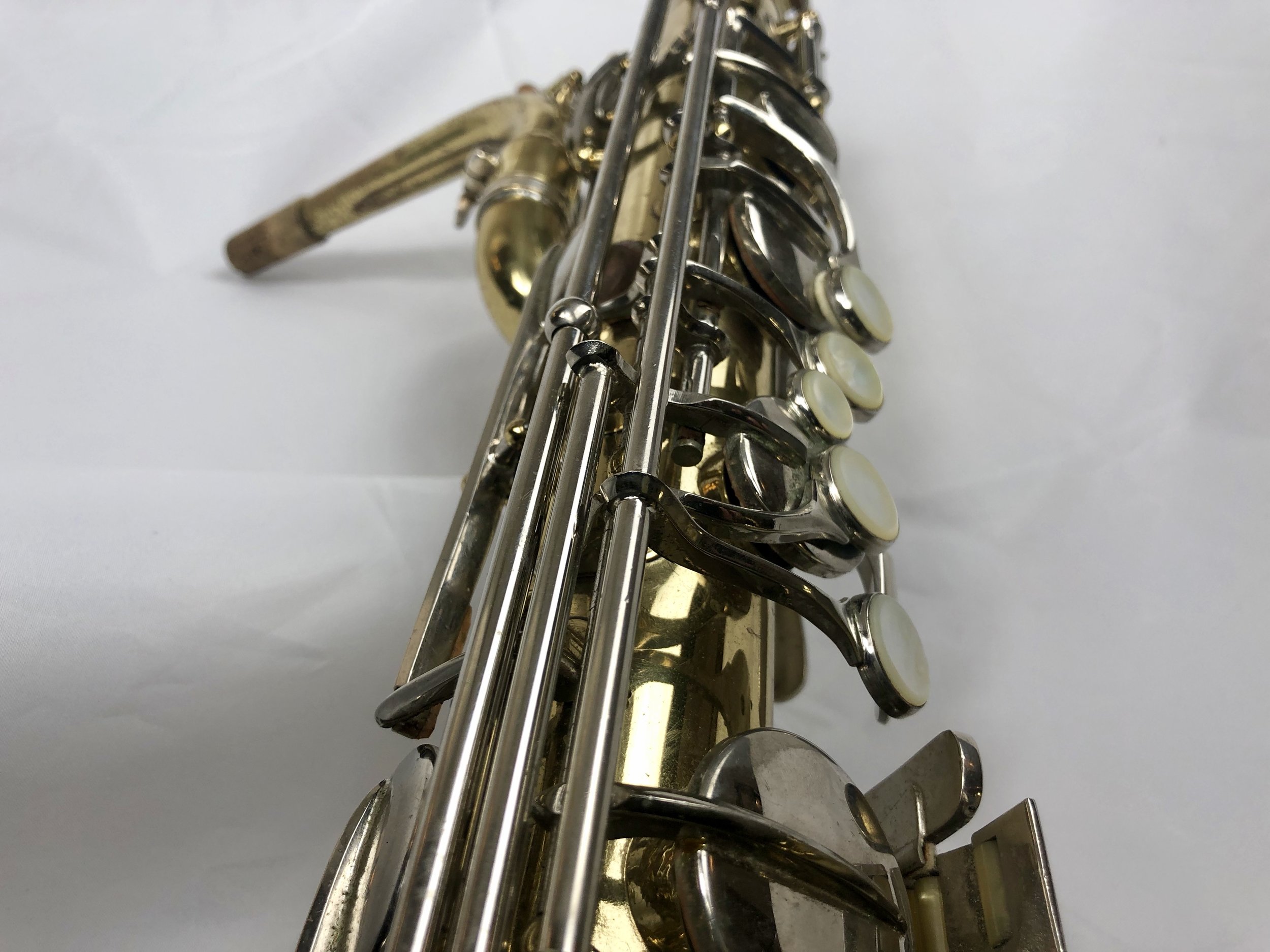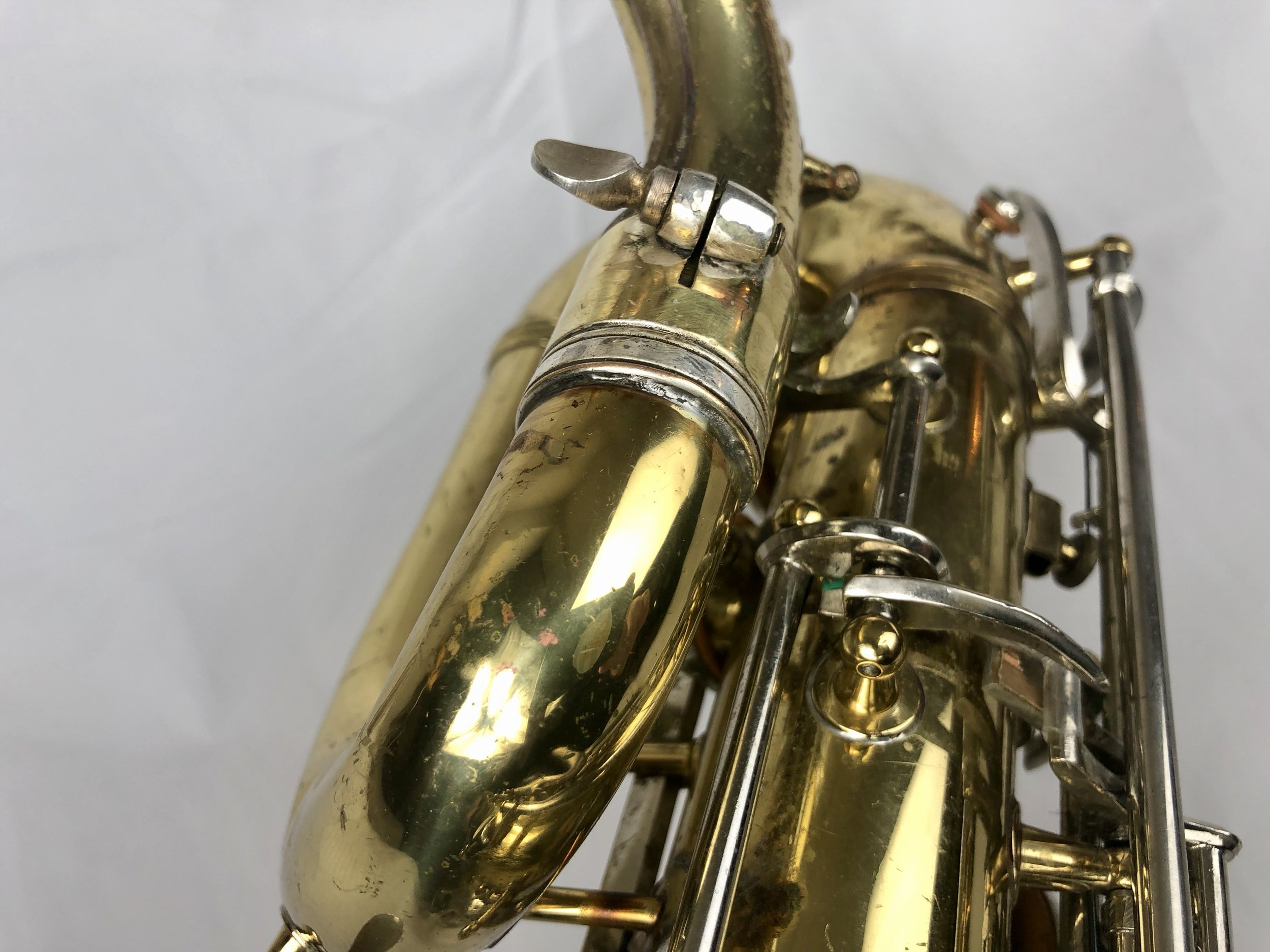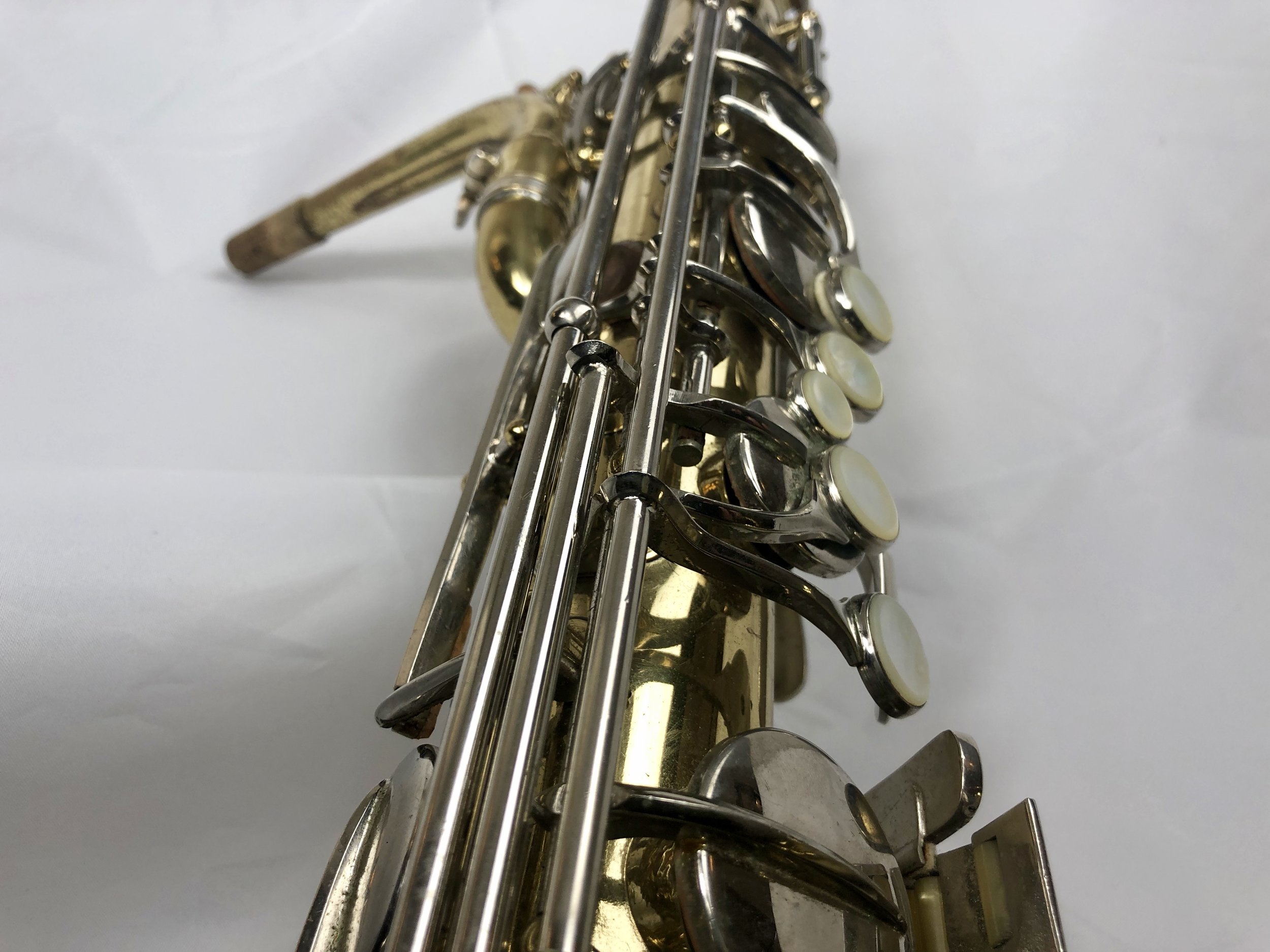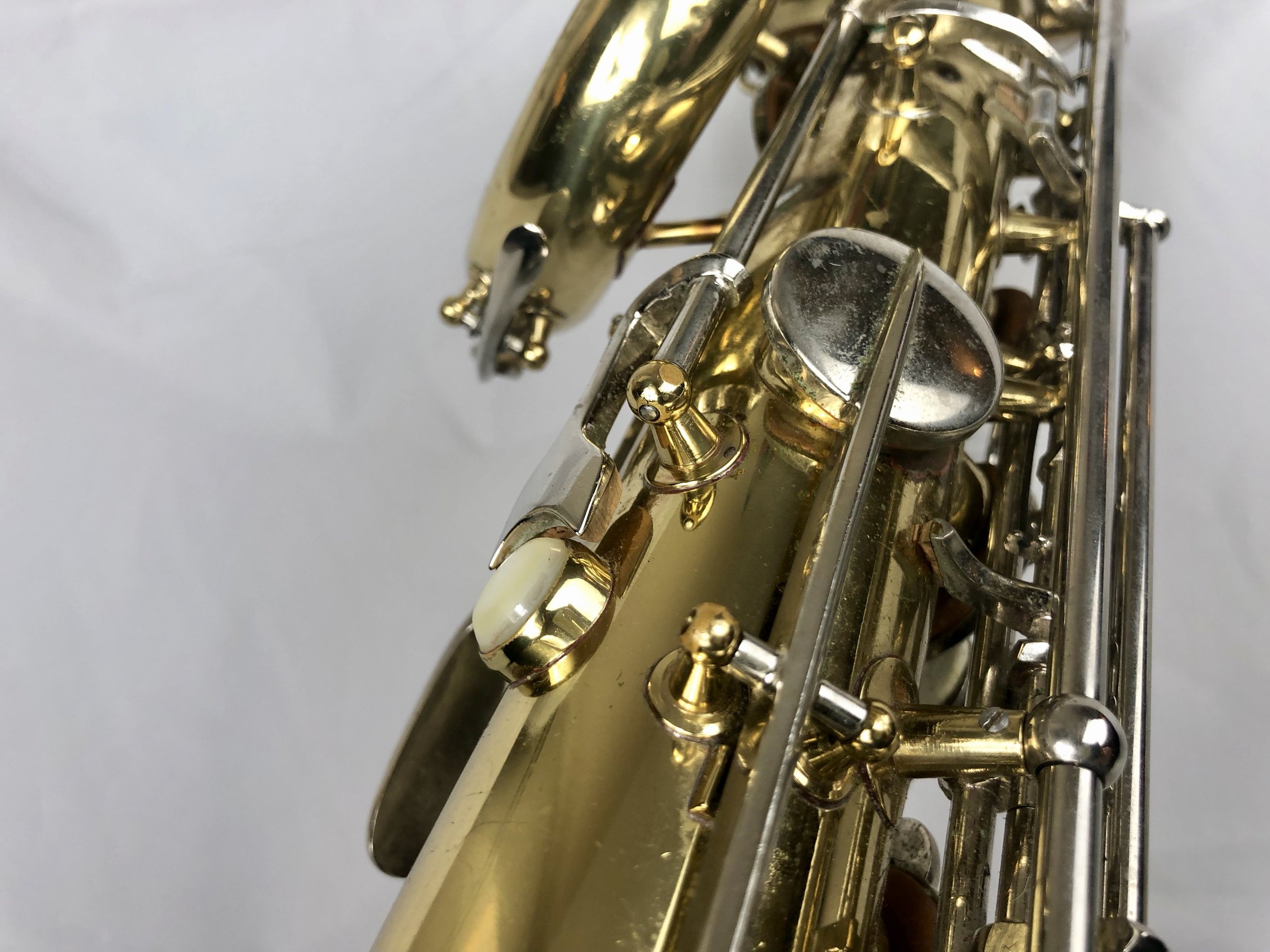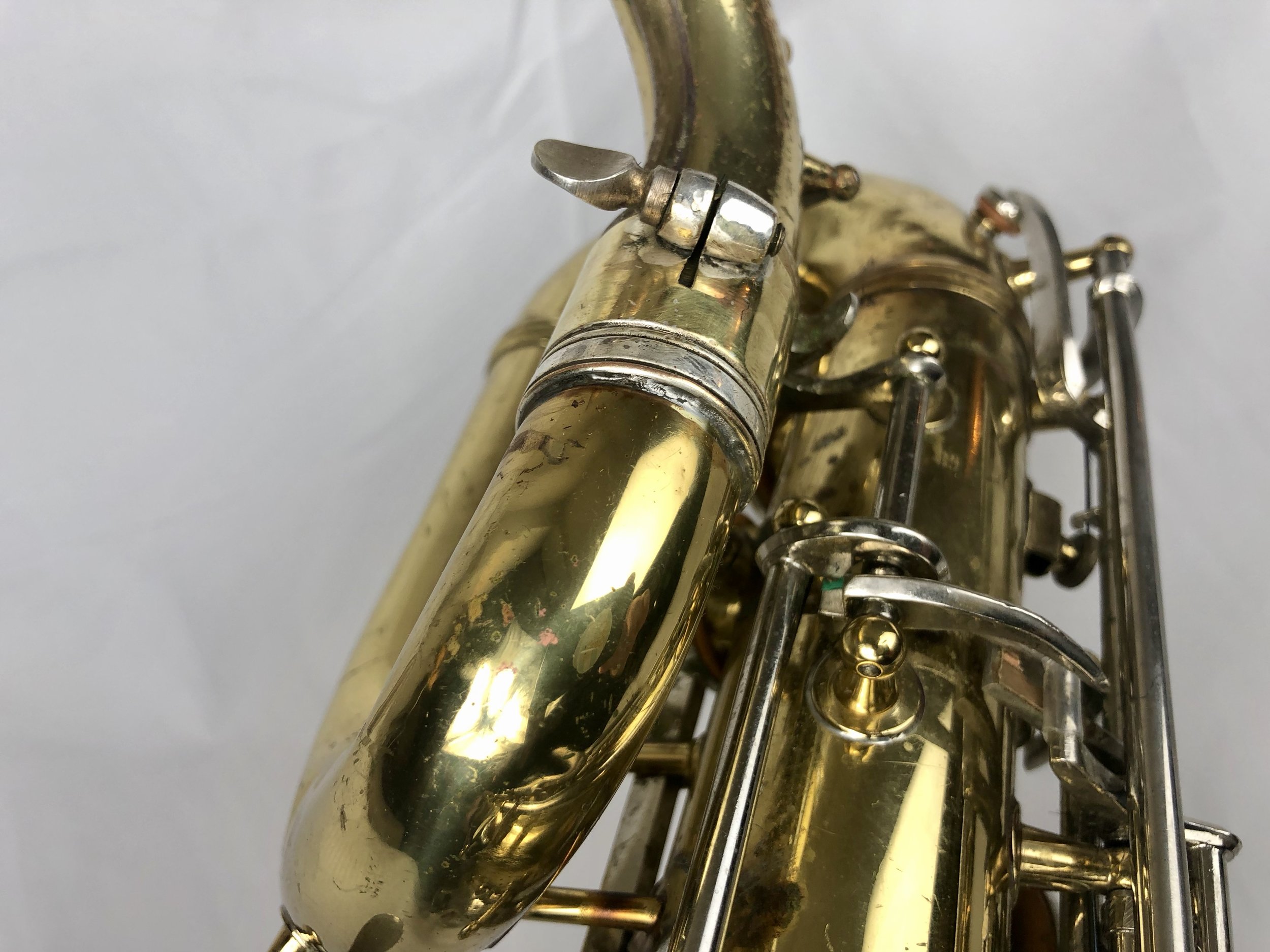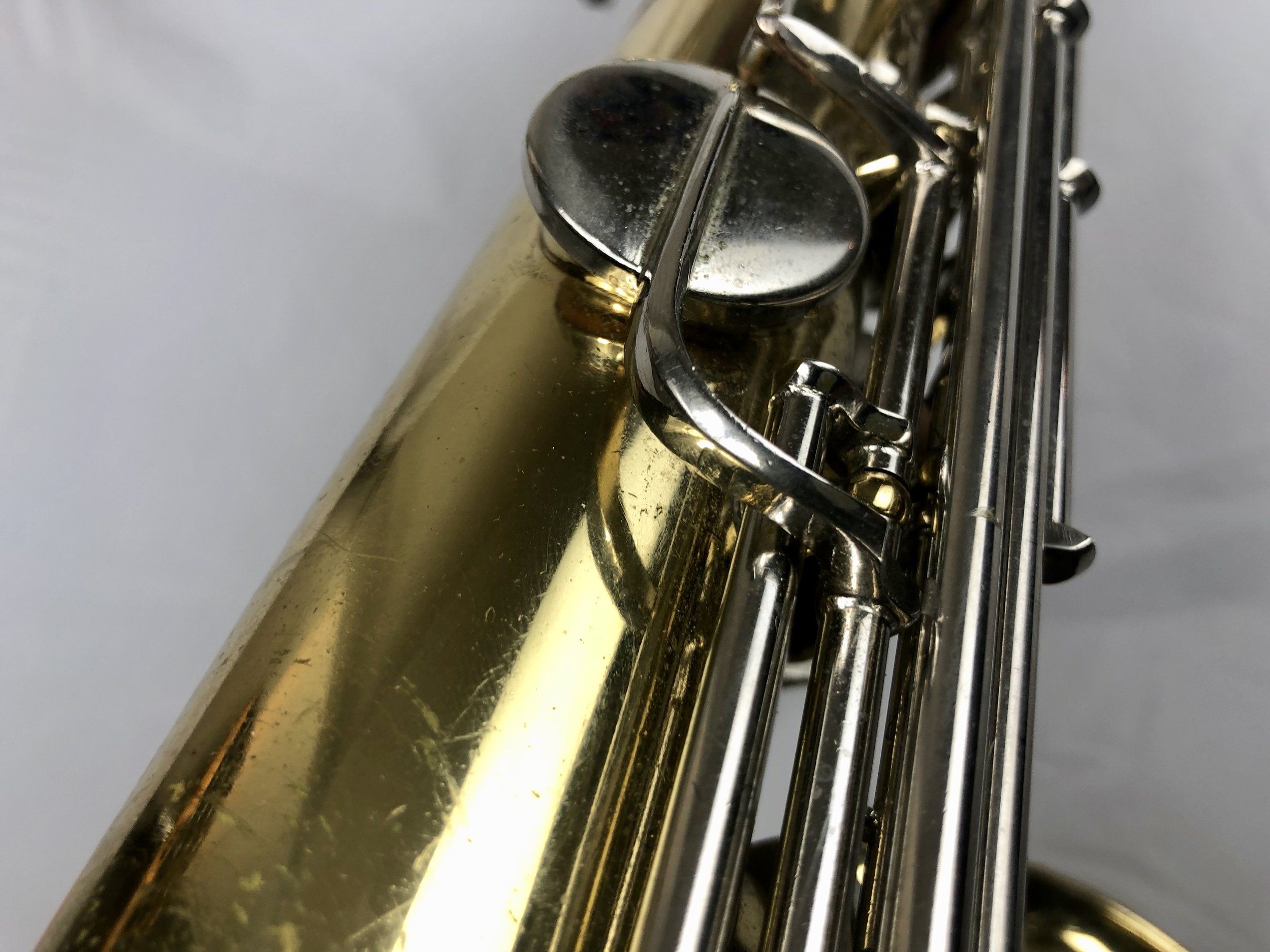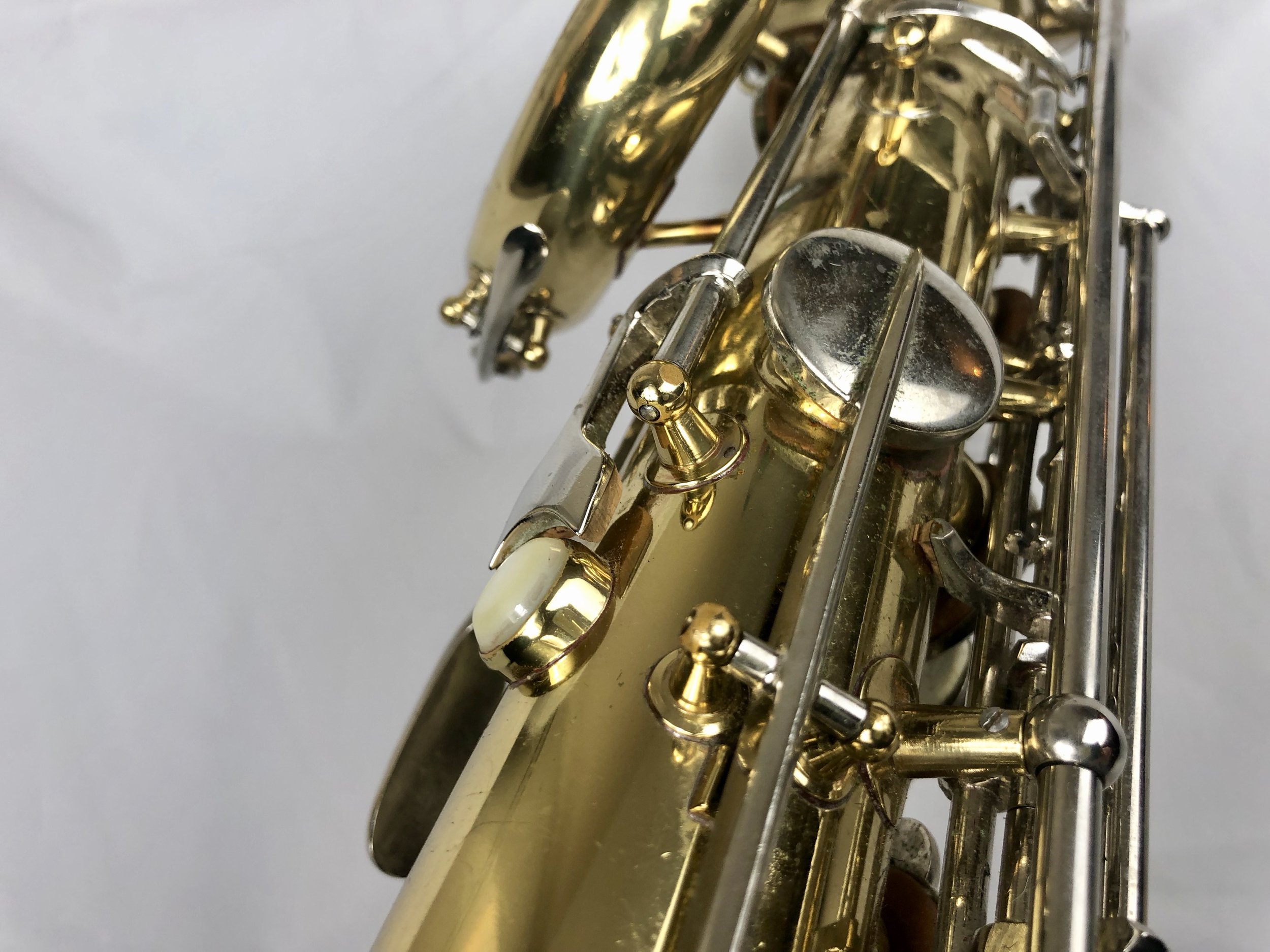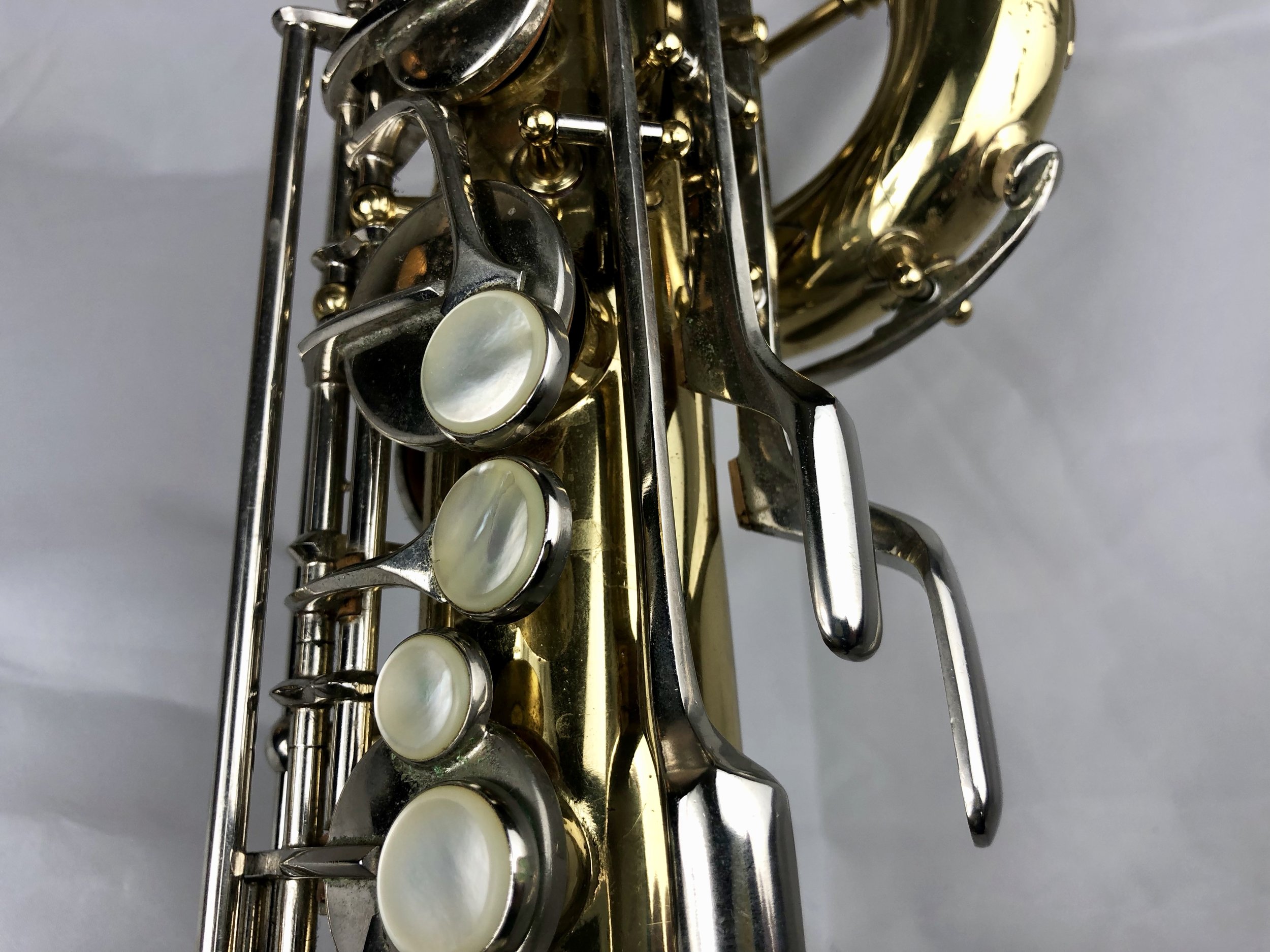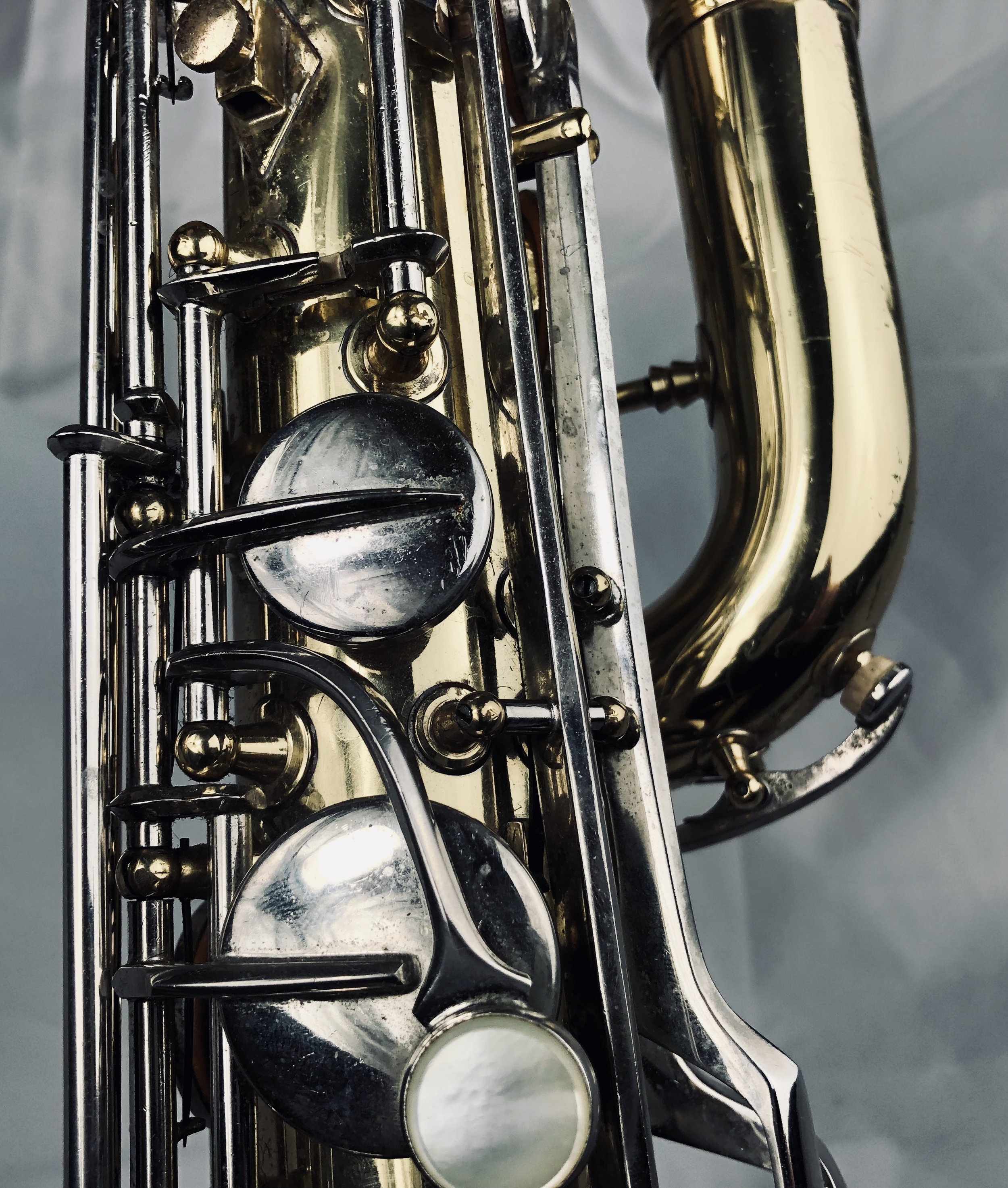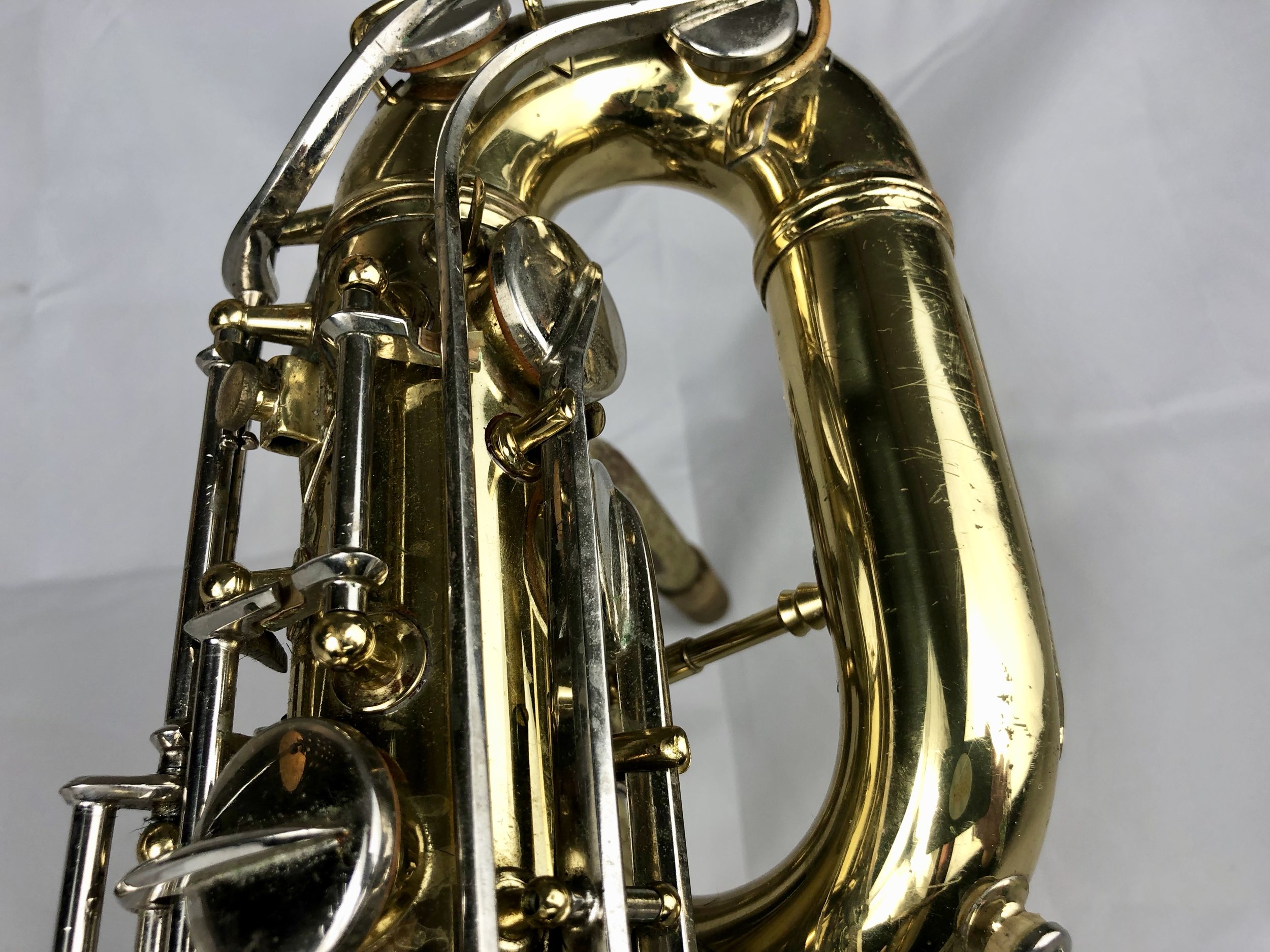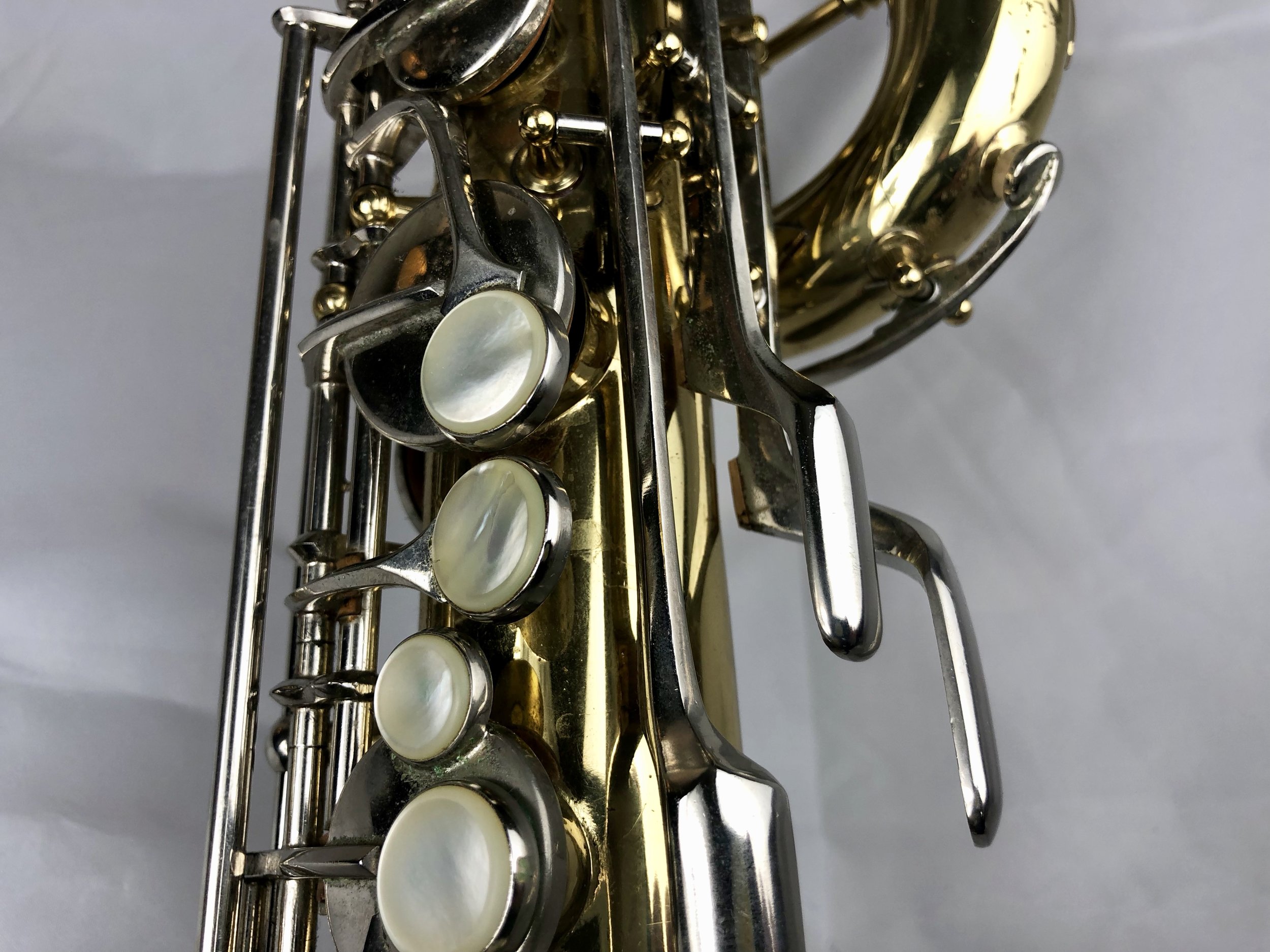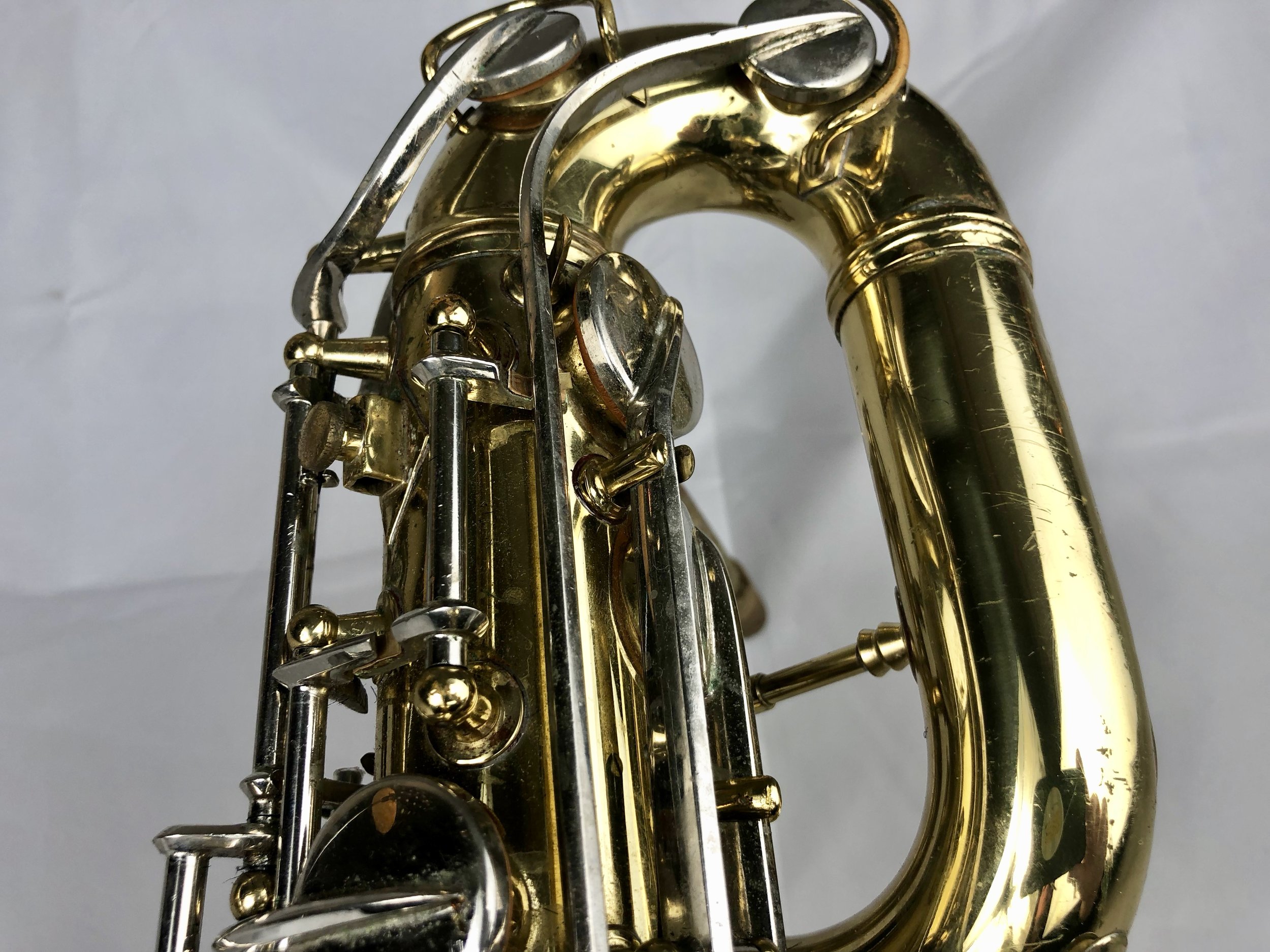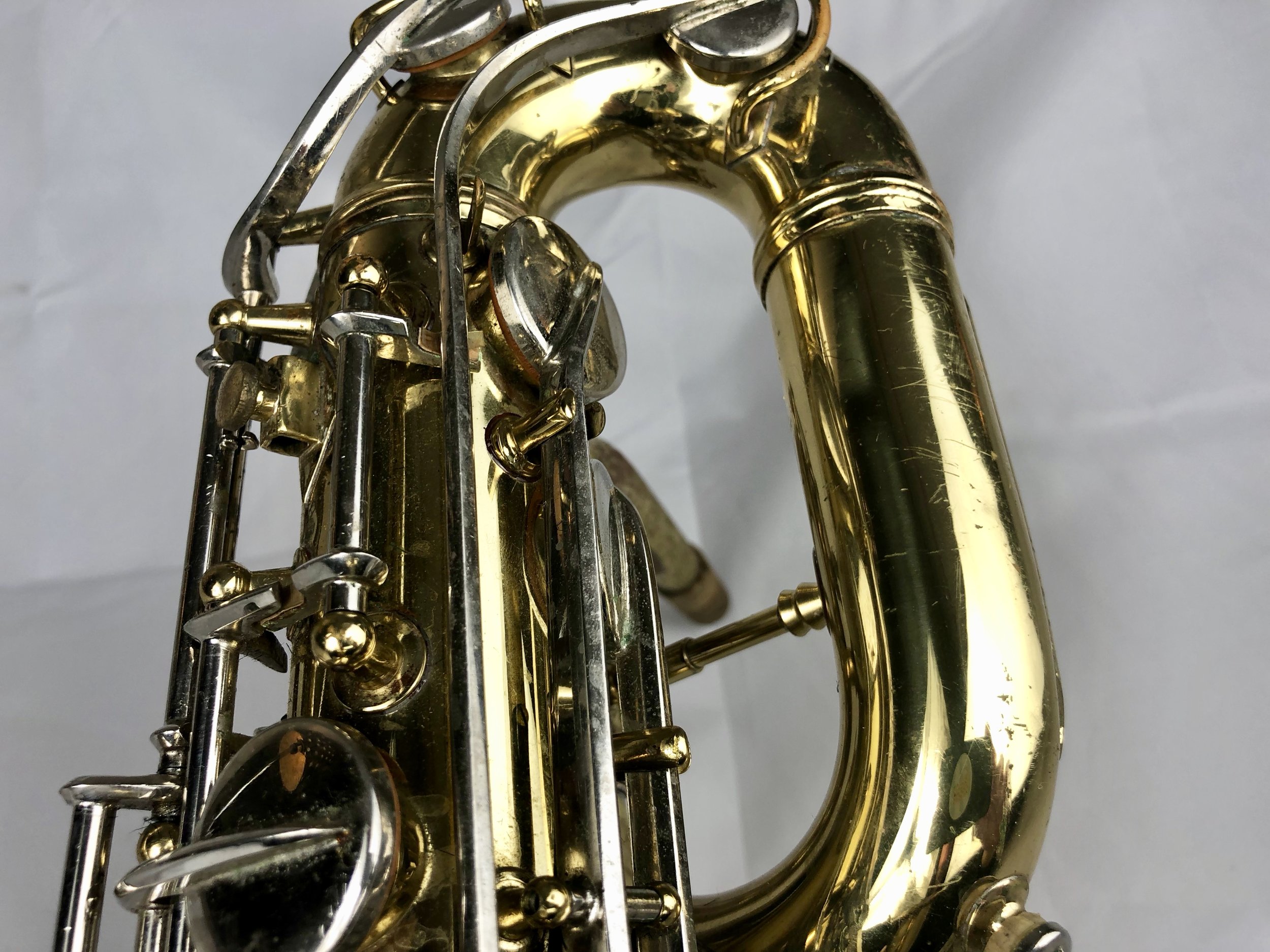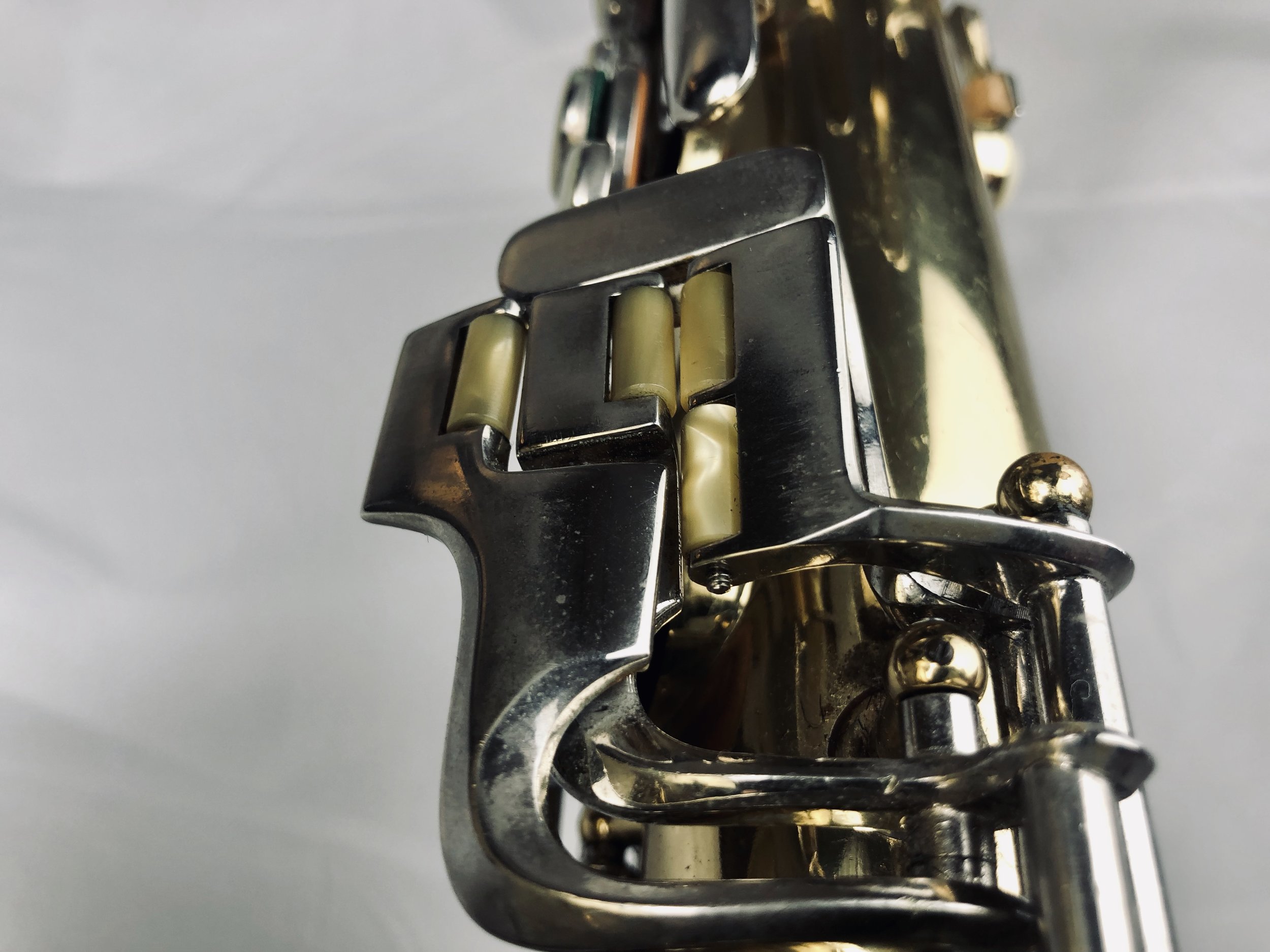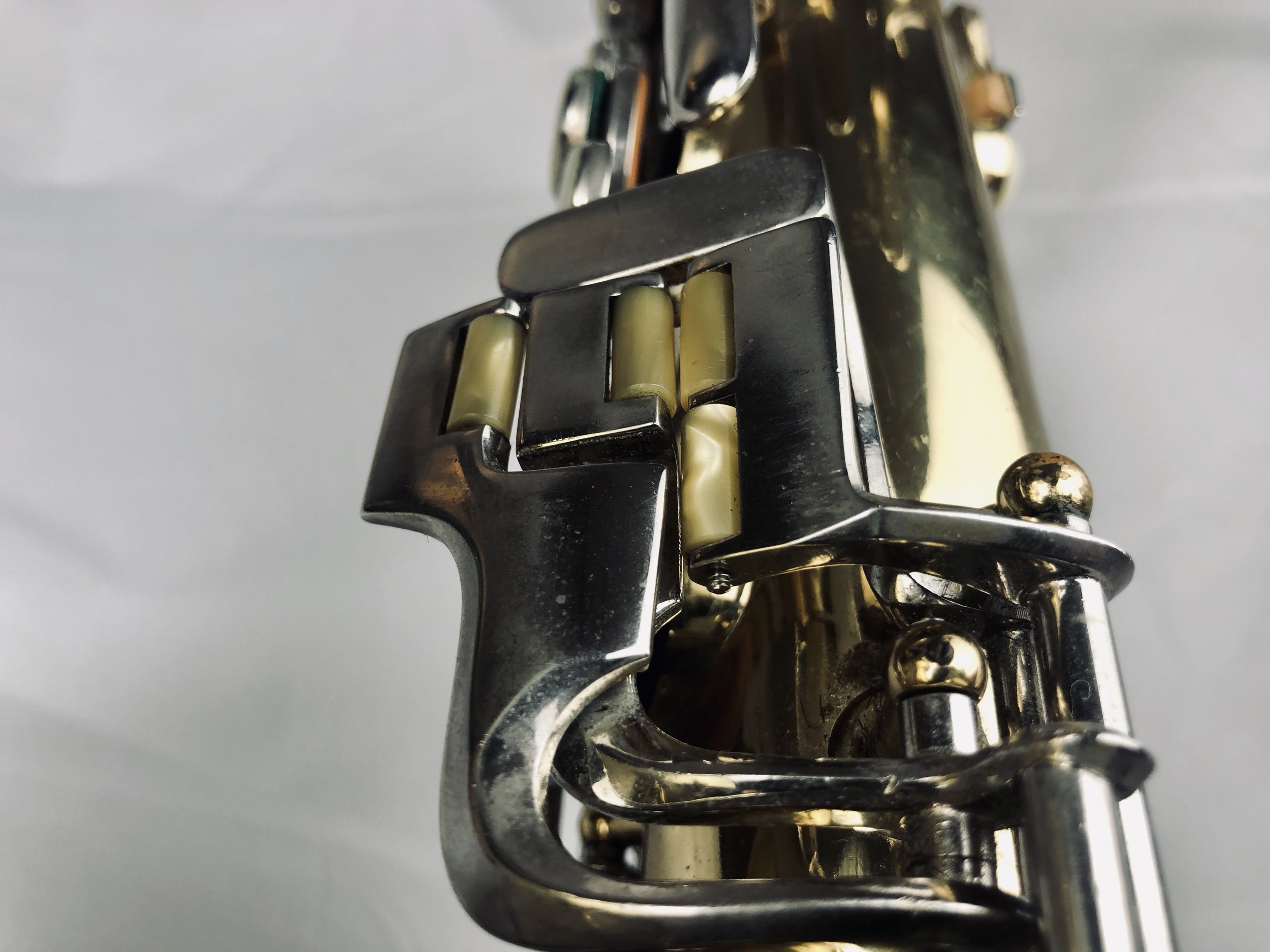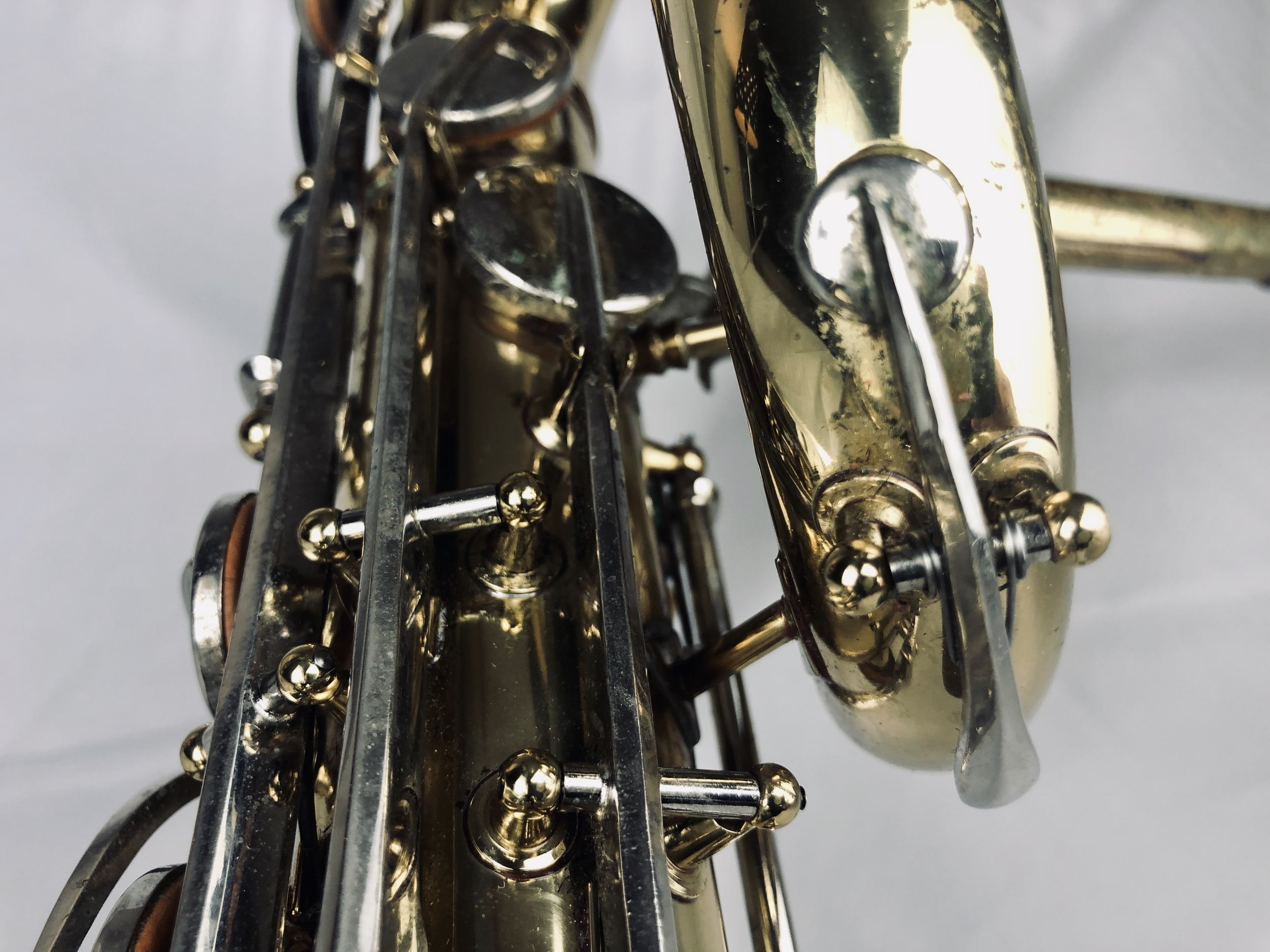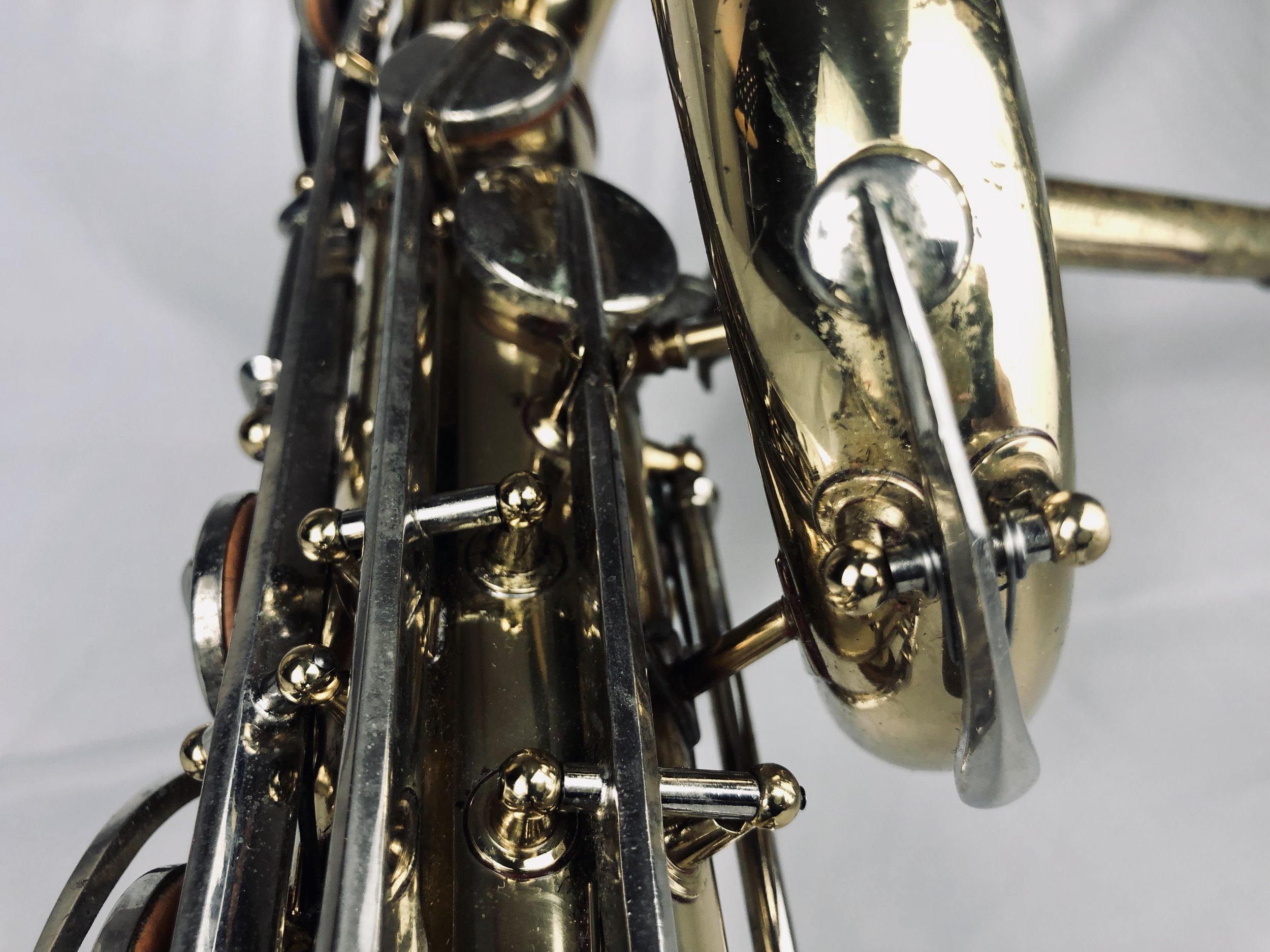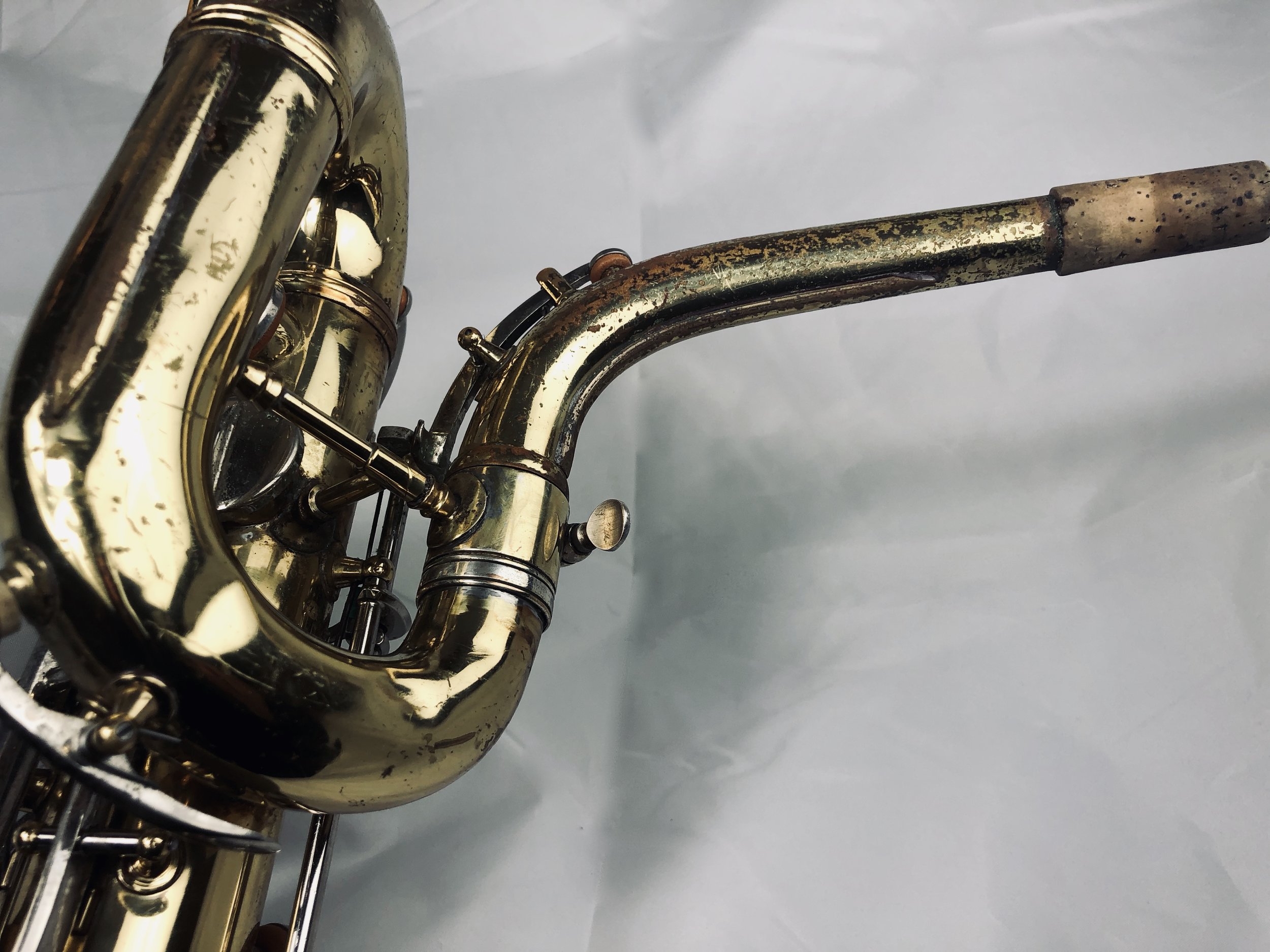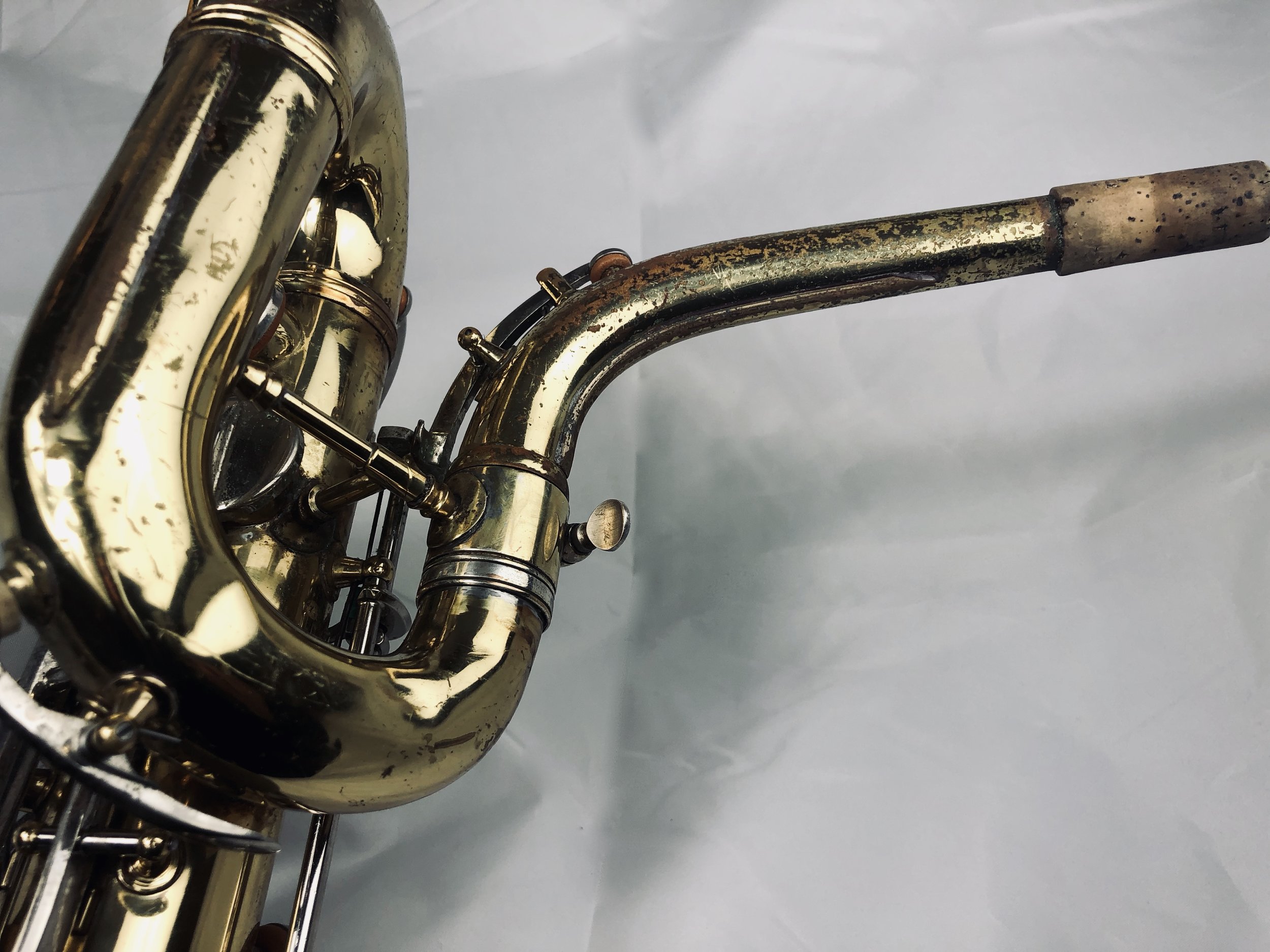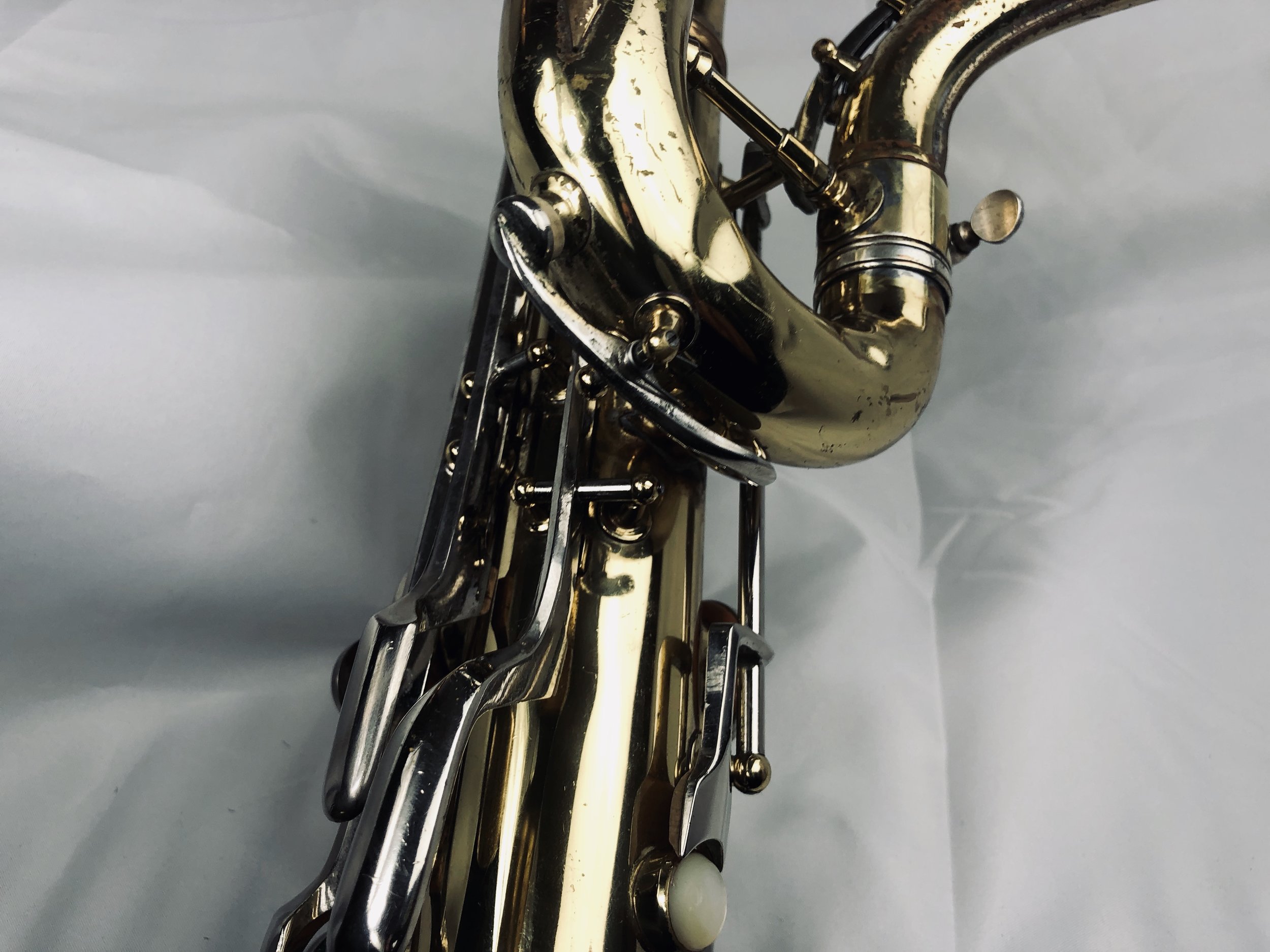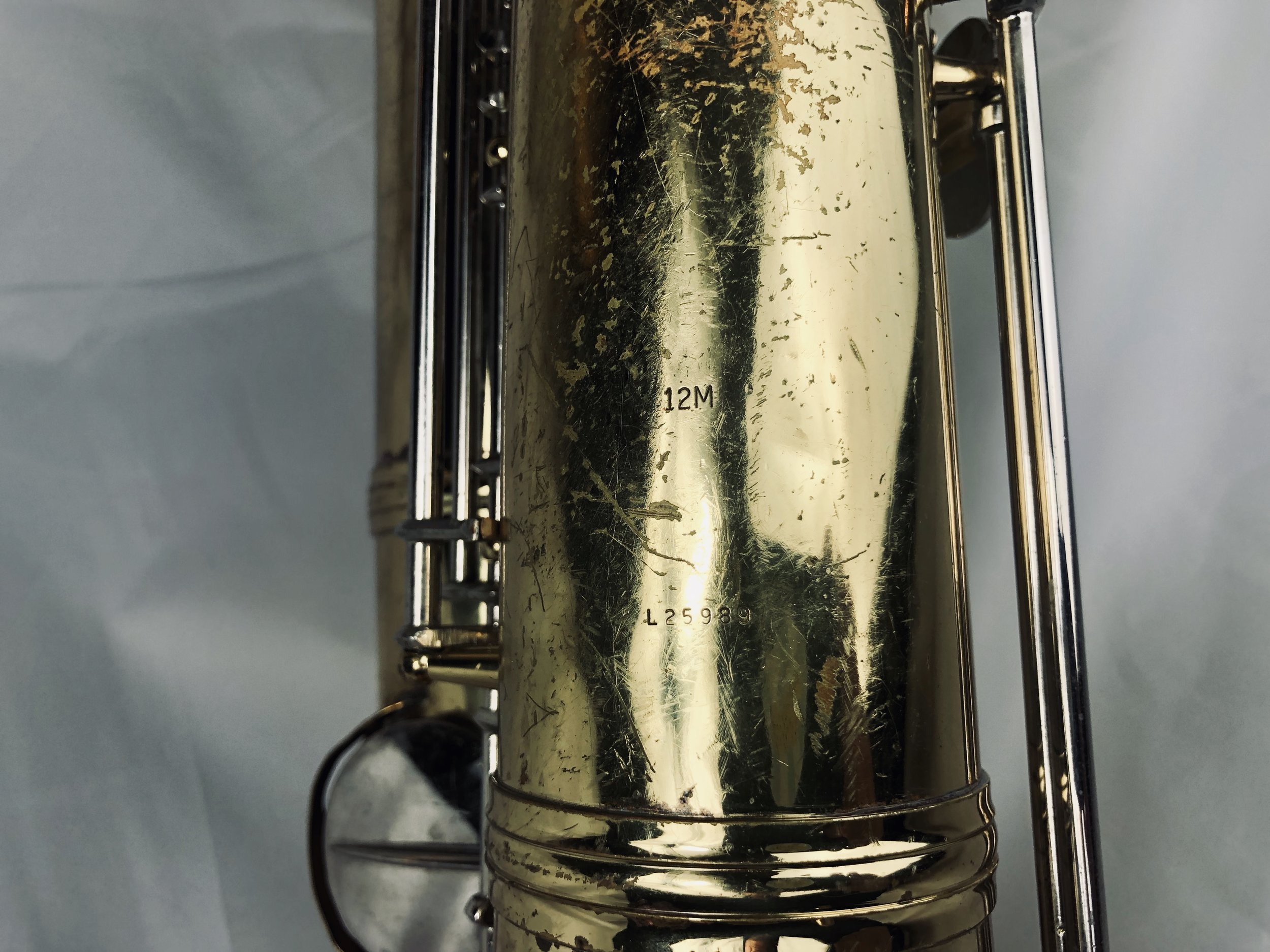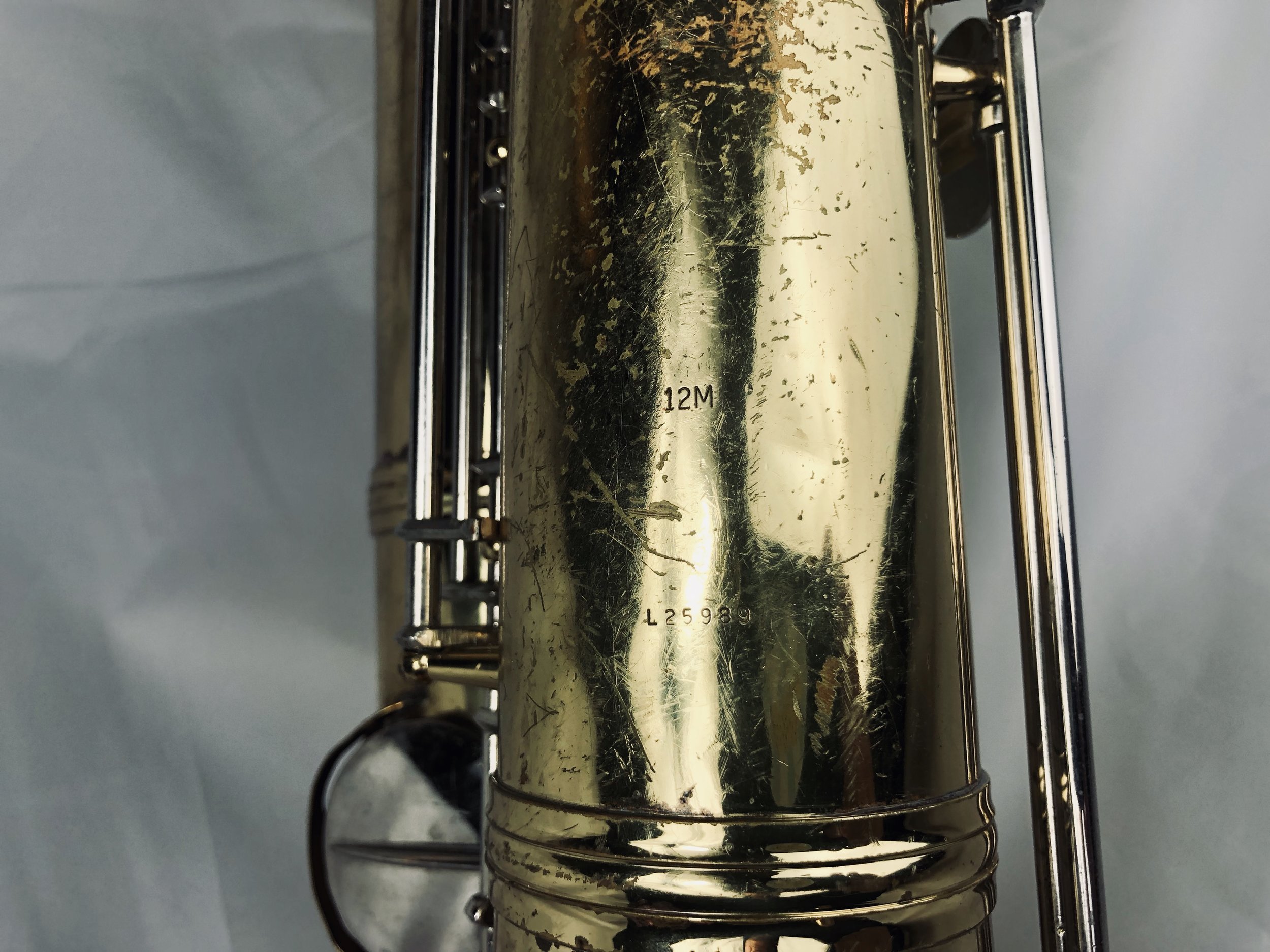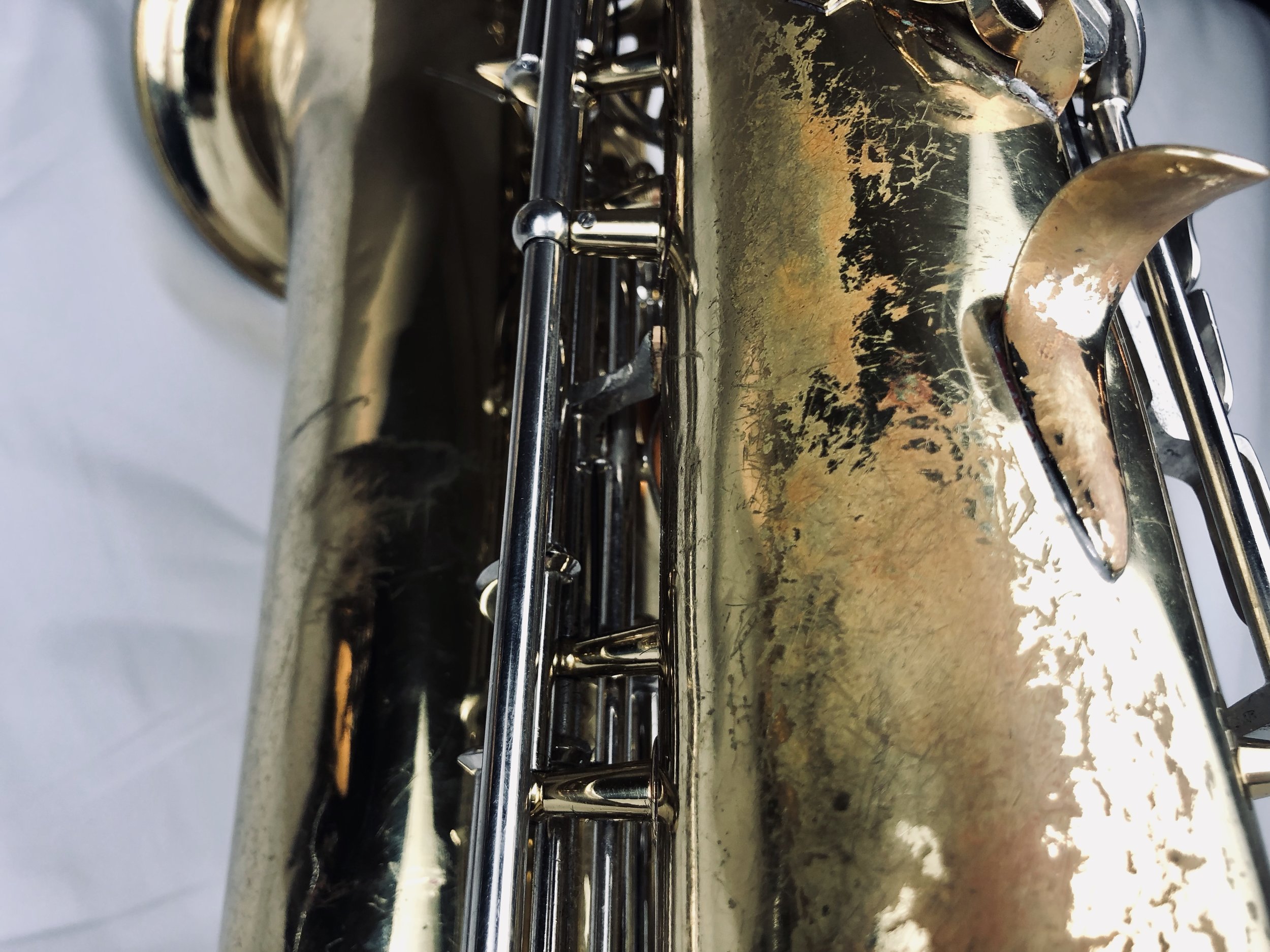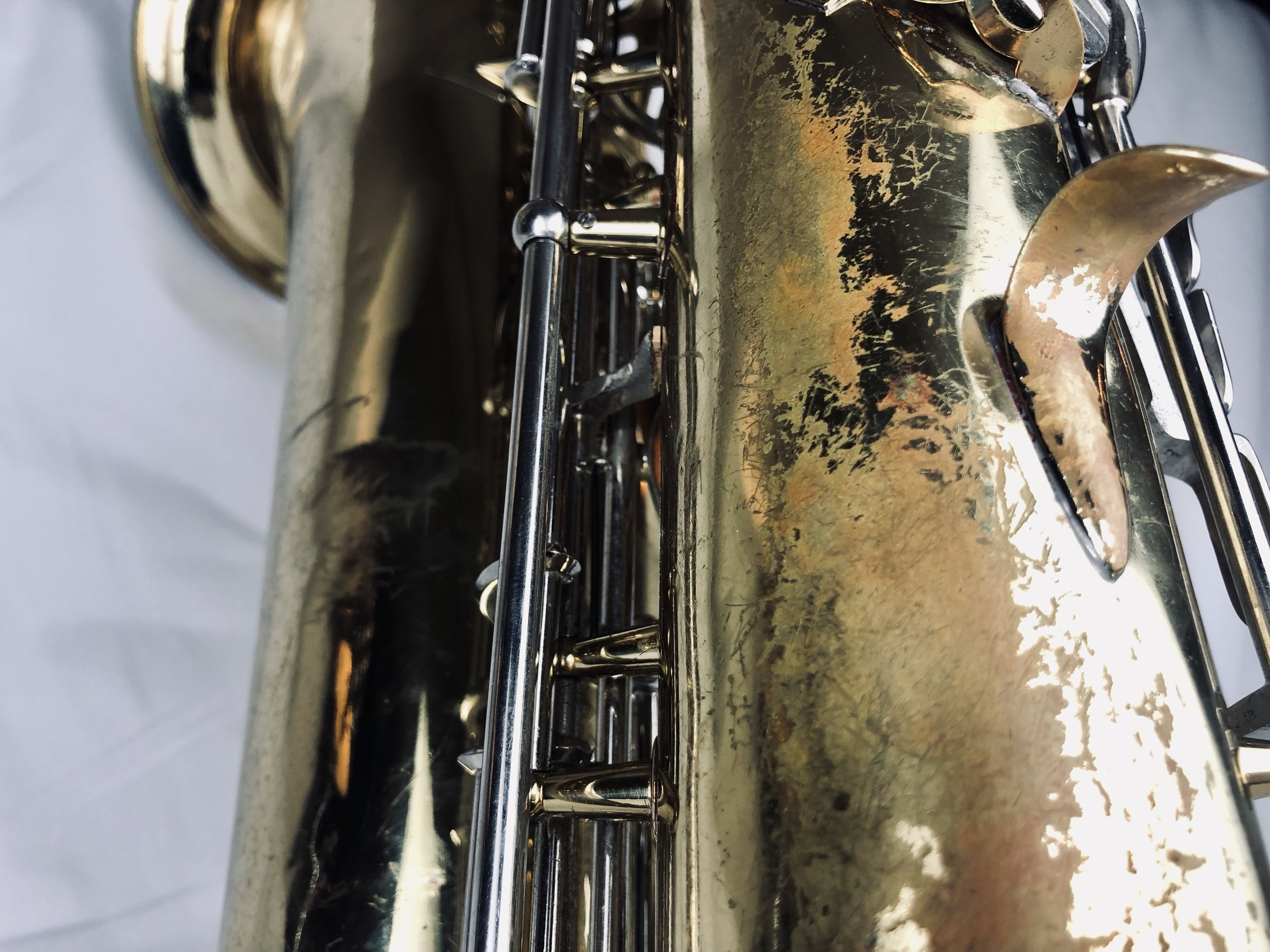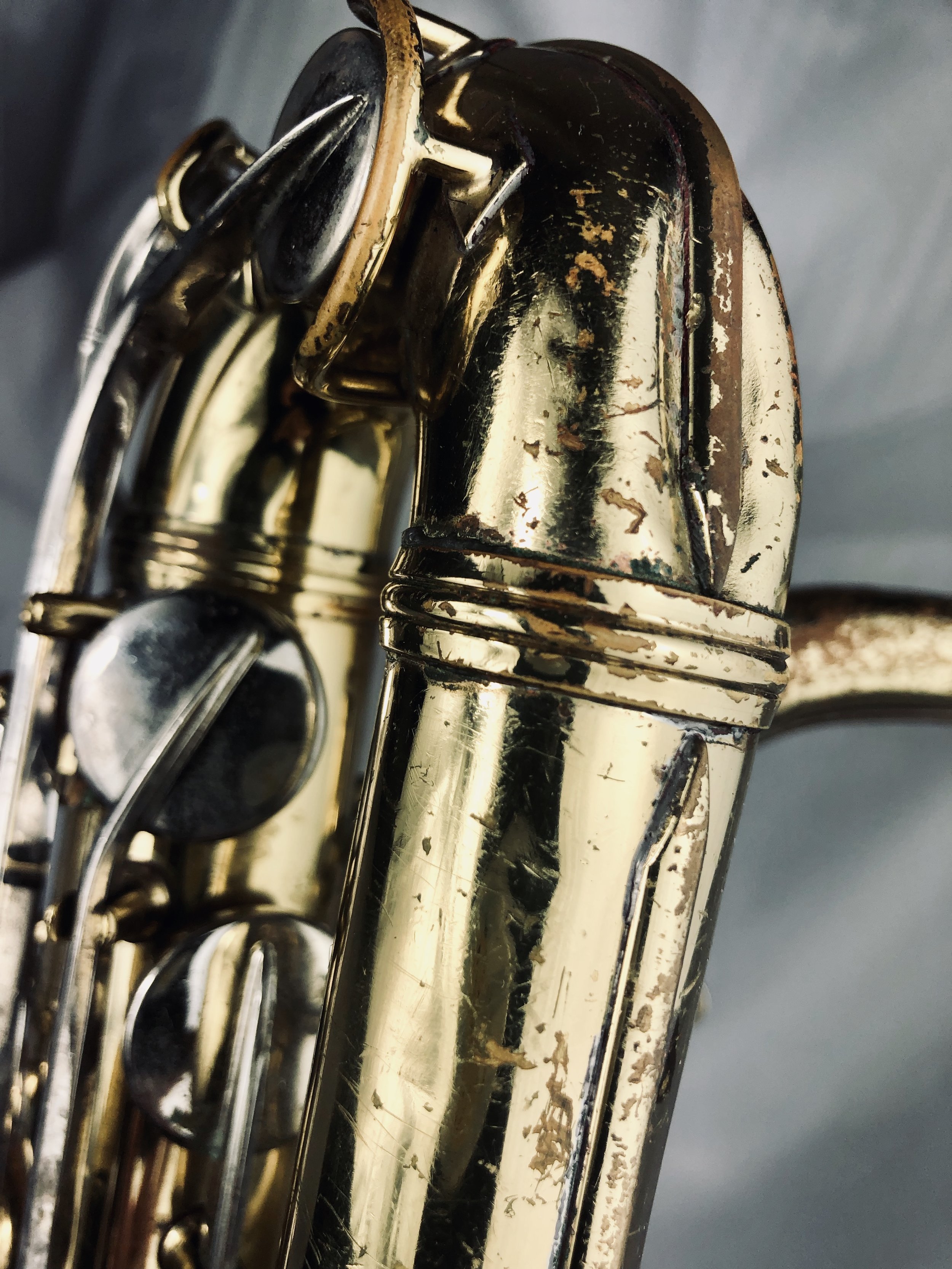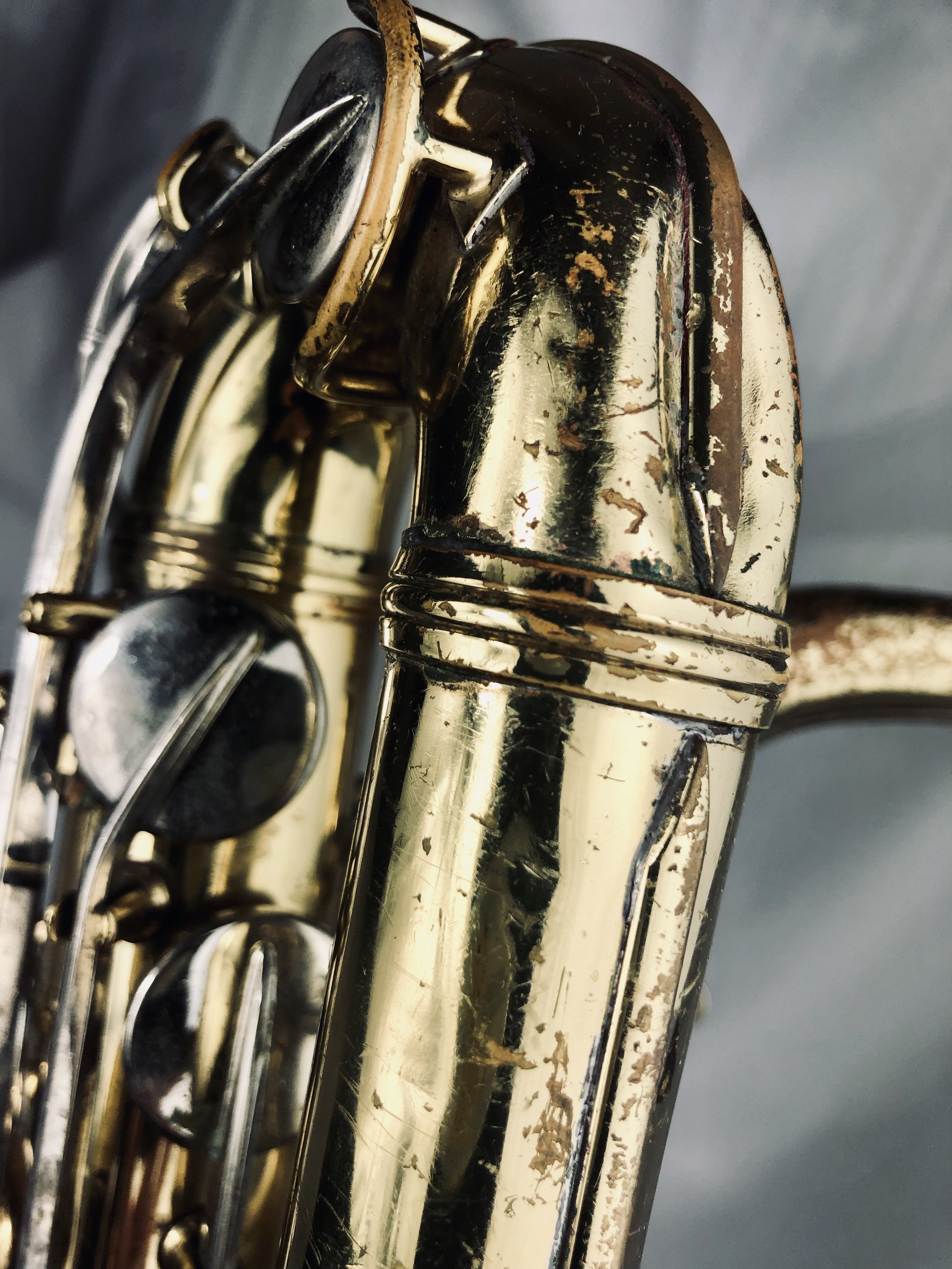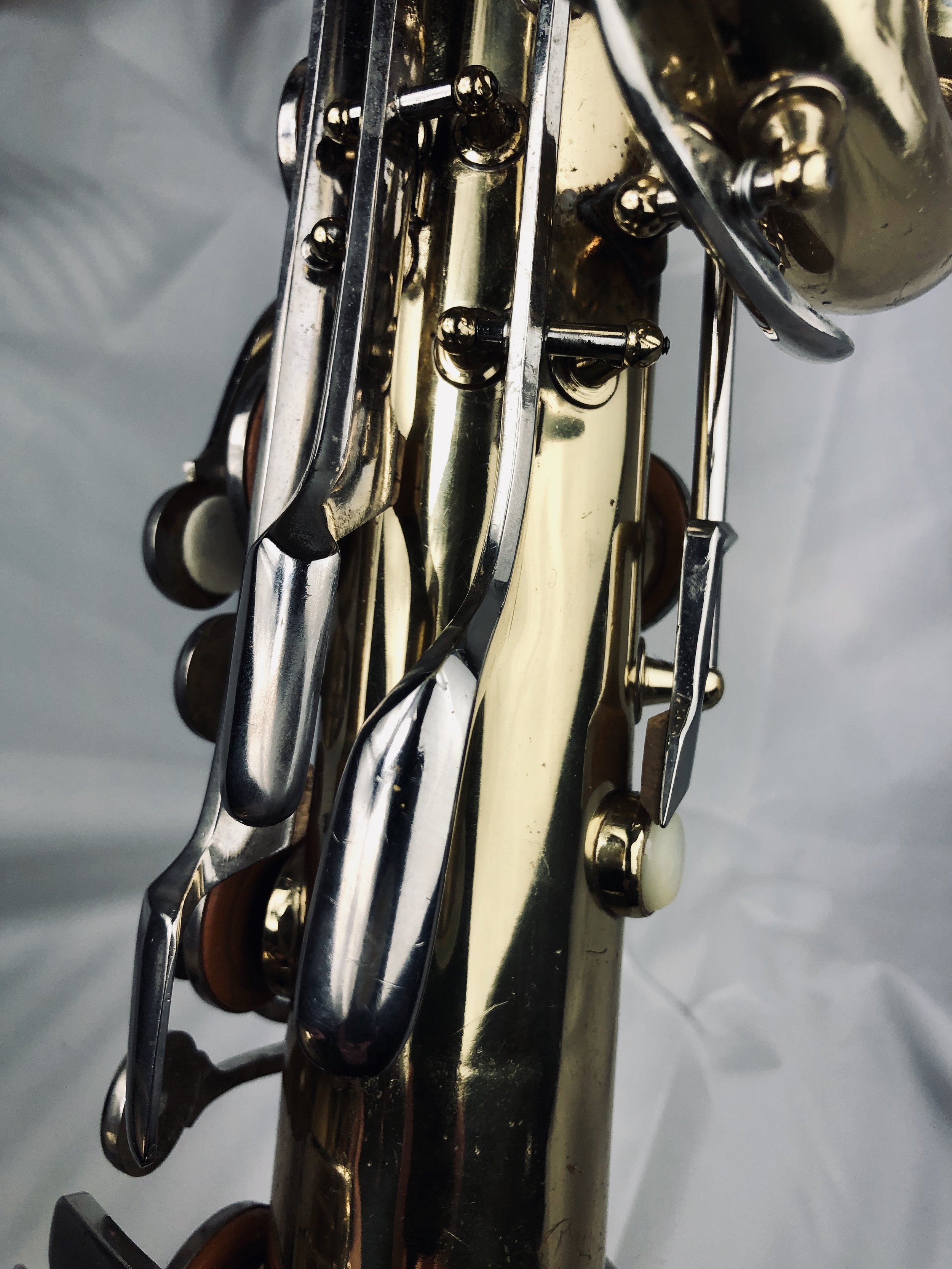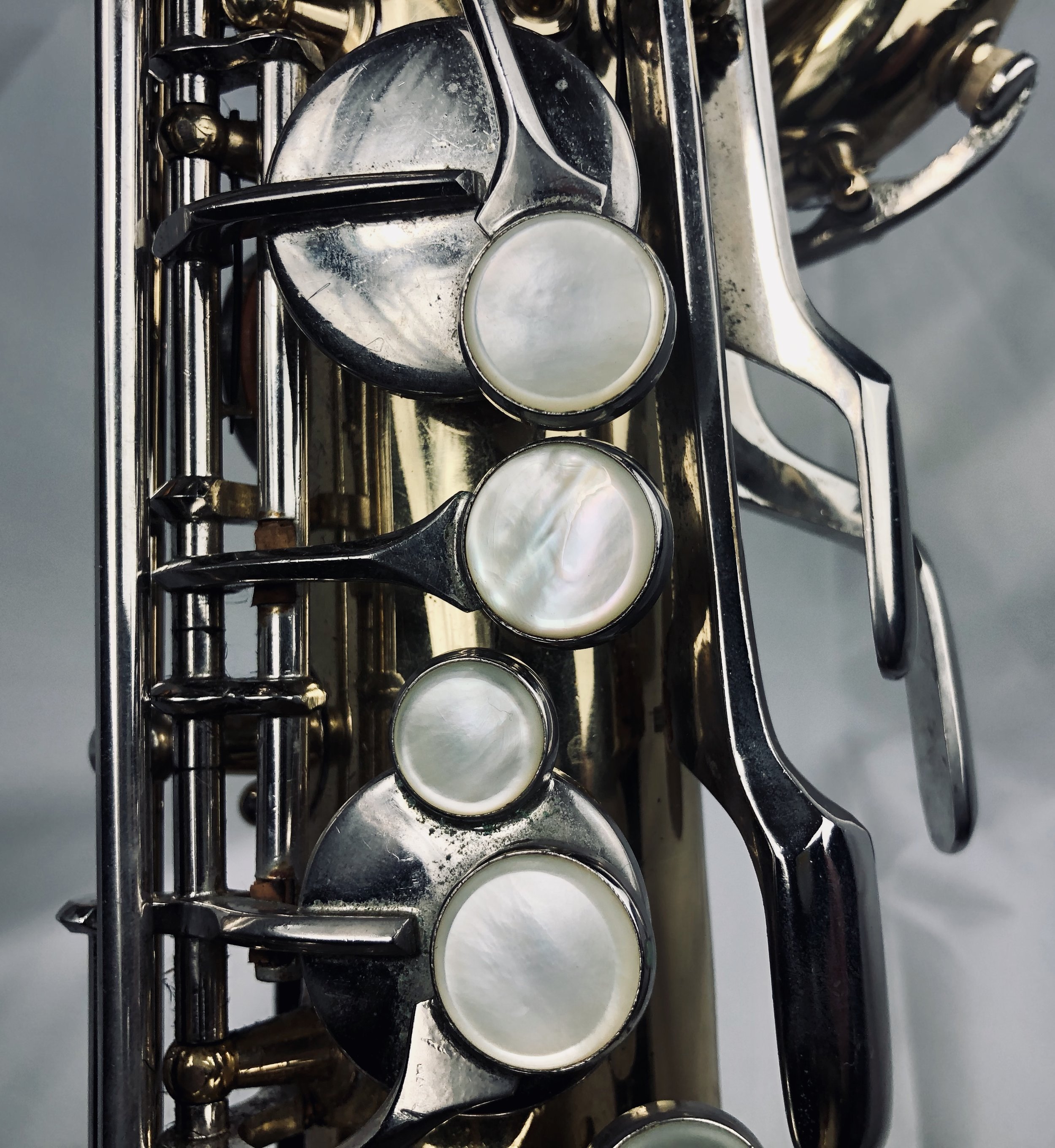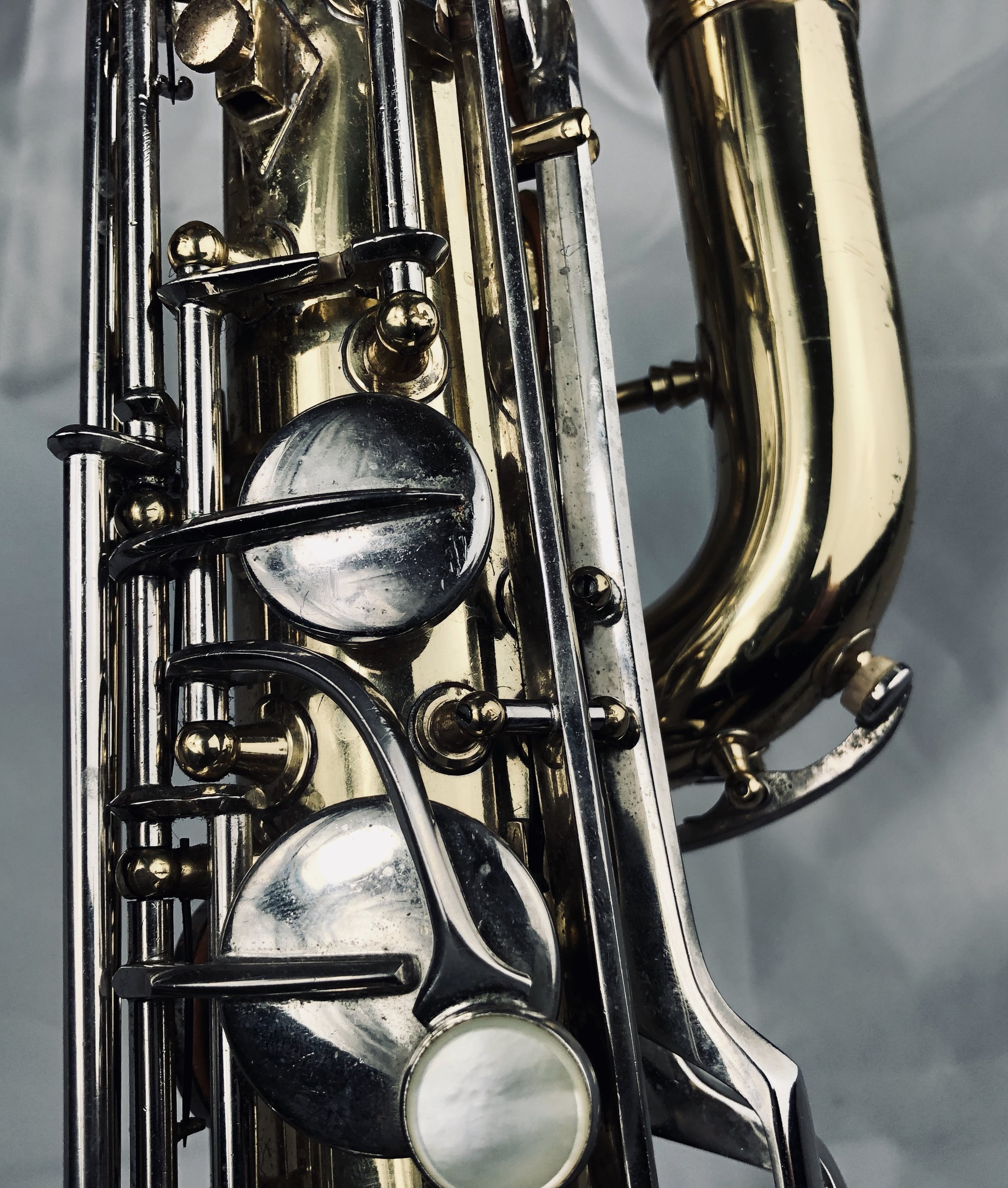 sold out
192 Conn 12M "Crossbar" Baritone Saxophone
A well used Conn 12M Baritone Saxophone to low Bb. This fabulous Conn "Crossbar" has just had a thorough service completed with many pads replaced, all keys polished and all the key-work movement regulated at a considerable cost. It is now in stunning playing condition despite the various knocks, bashes, scratches and dents it has endured in its vast professional playing life. This saxophone dates to around the late 1960's. Excellent intonation and an awesome big, rich, bold sound. Ideal for any advanced or professional player. These fine instruments are becoming very rare to find in good playing condition. Reed and Squeak lightweight case included.. No mouthpiece.
Serial Number L259XX
Ref: 192
Contact us for more information. Not available to purchase on-line without making contact beforehand.
Please email us at reedandsqueakcases@gmail.com for more information.