Clarinets for sale
Single clarinet case, double clarinet case. Bass clarinet case. Basset horn case, Alto clarinet case. Contrabass clarinet case. Eb clarinet case. C clarinet case. A clarinet case. Bb clarinet case.
62C Buffet "Tradition" Matched Pair Bb+A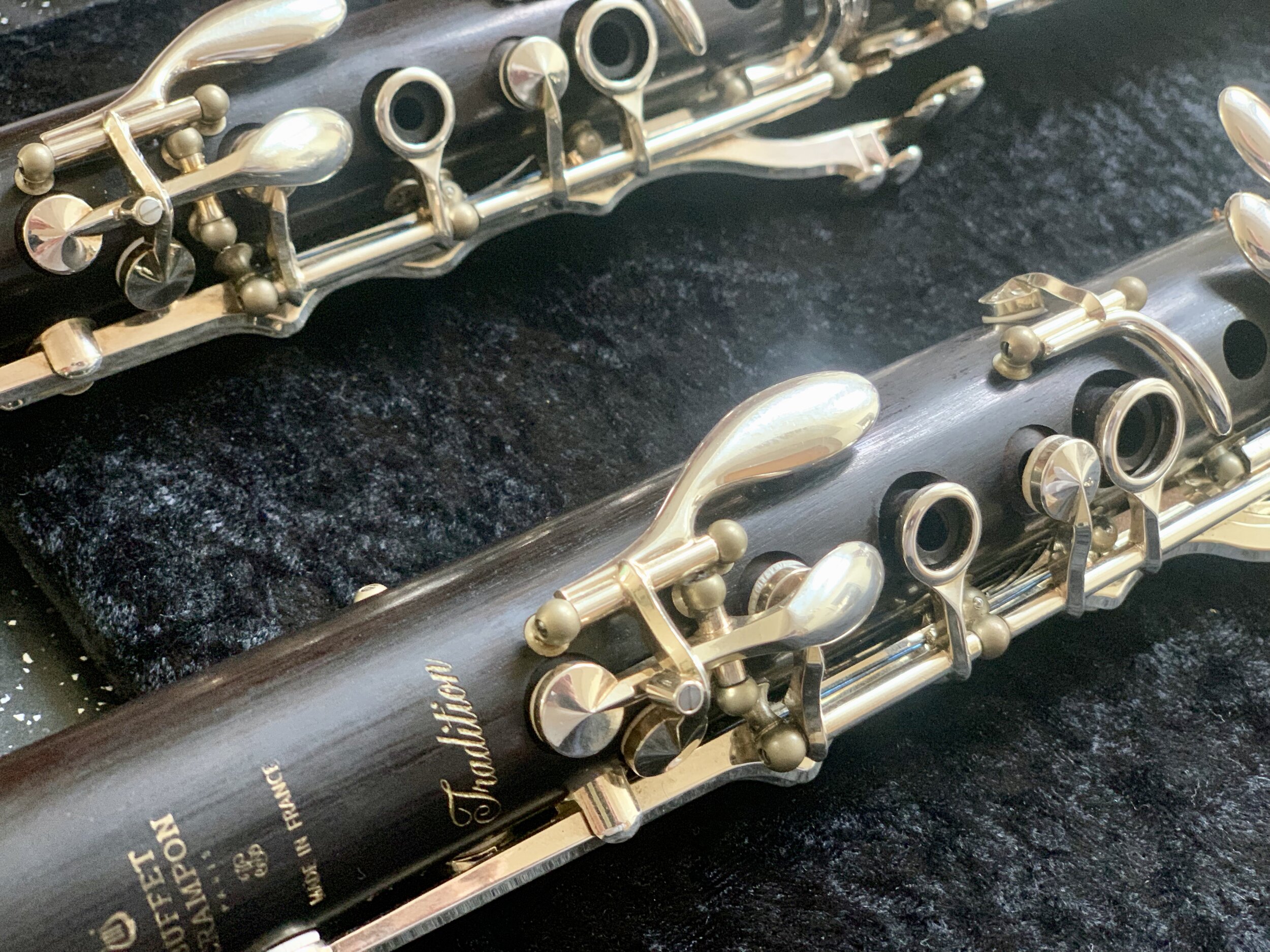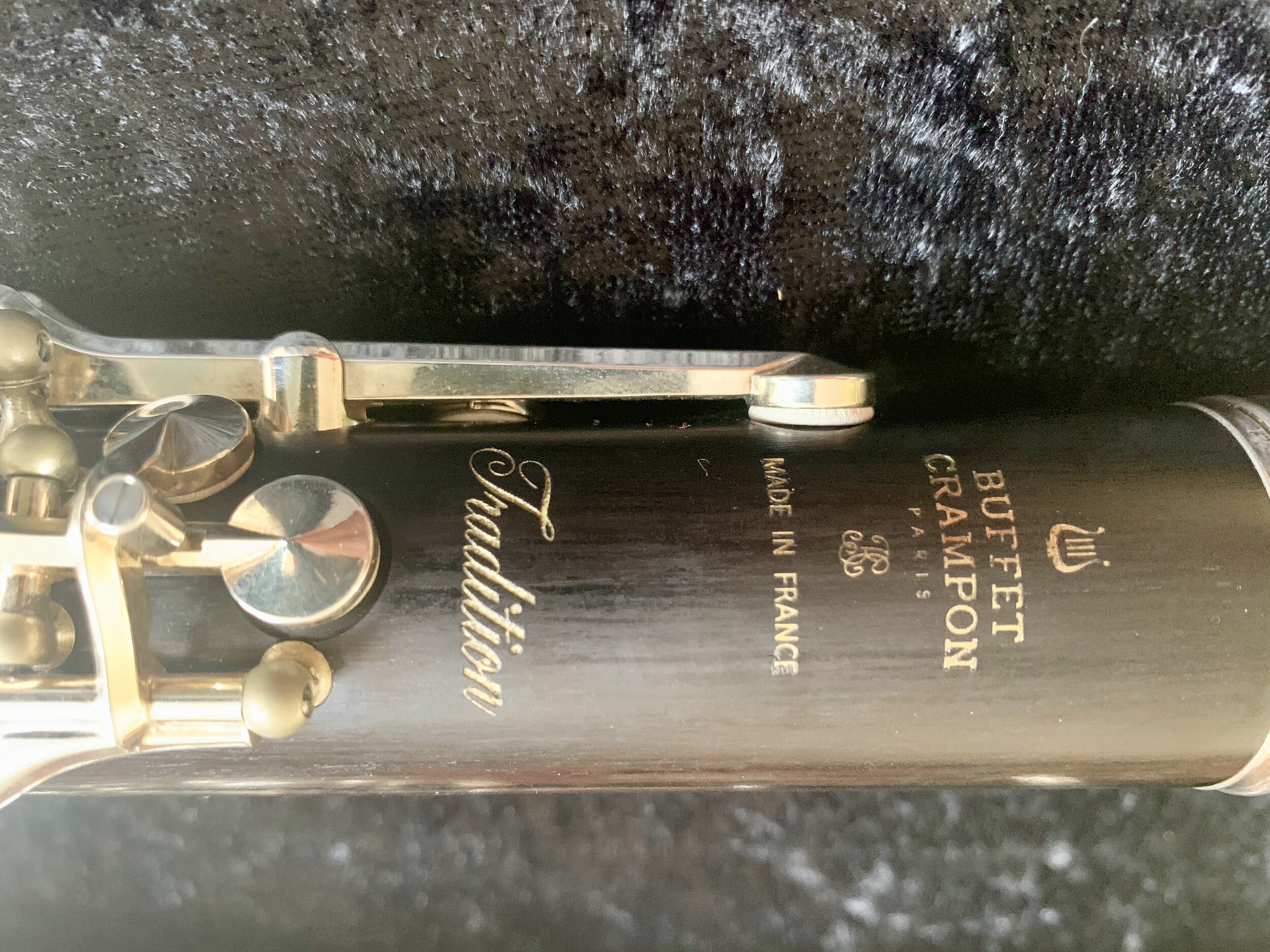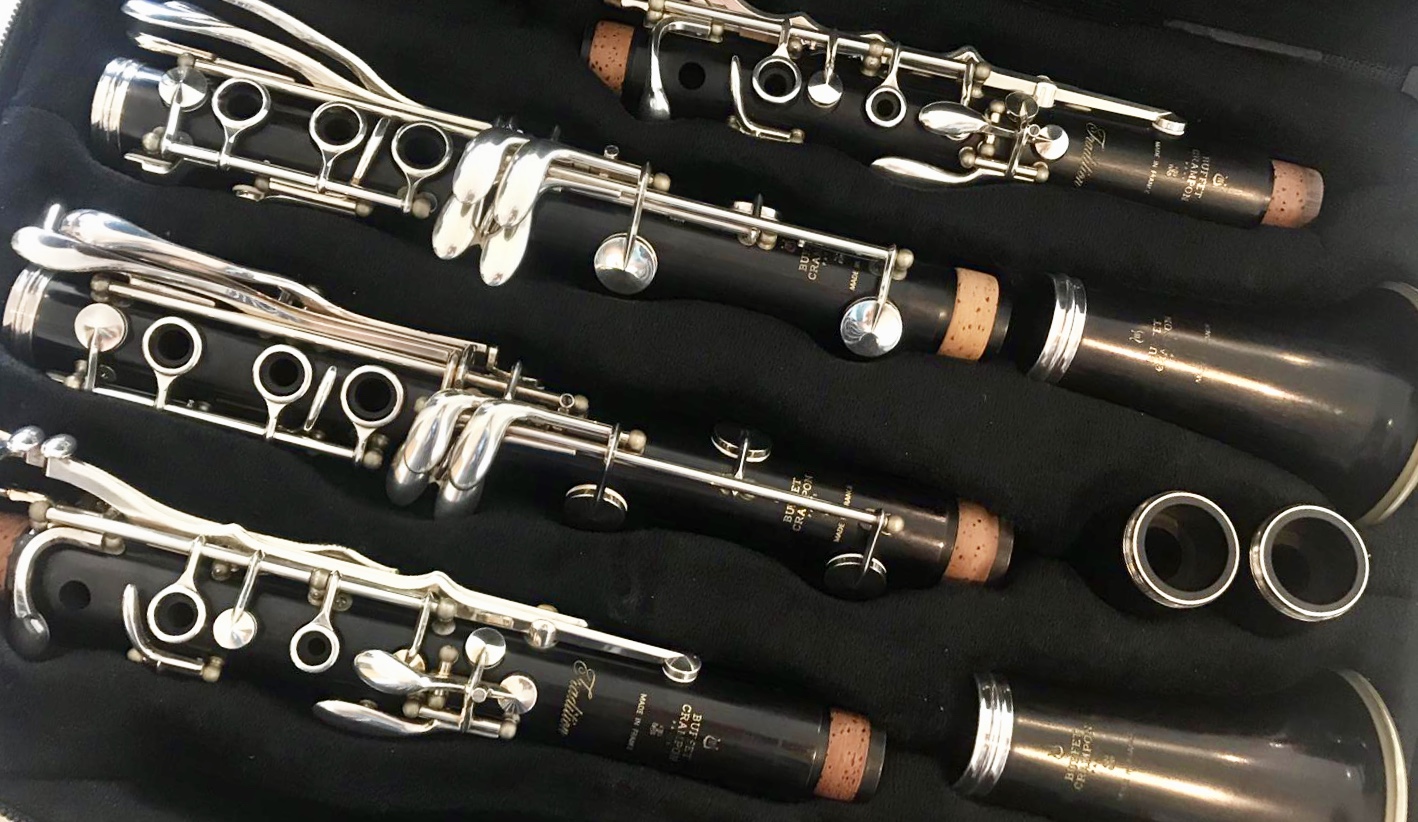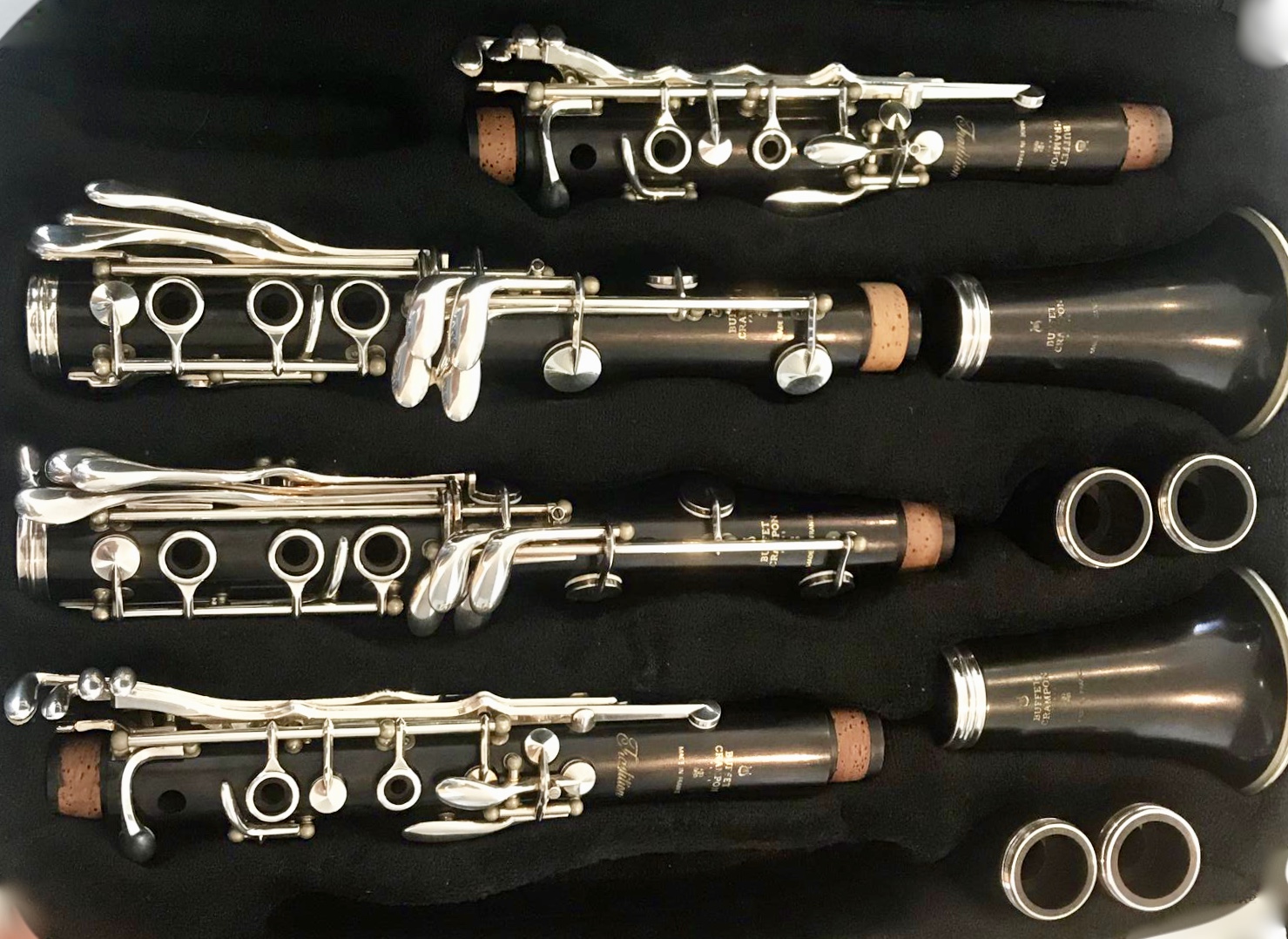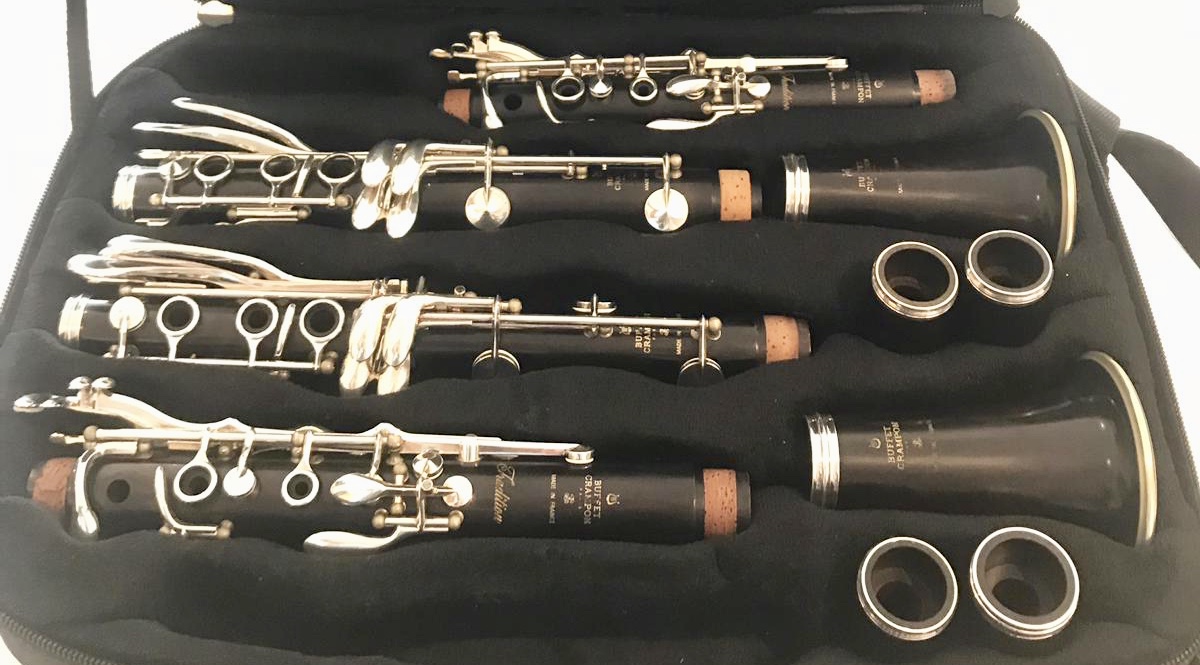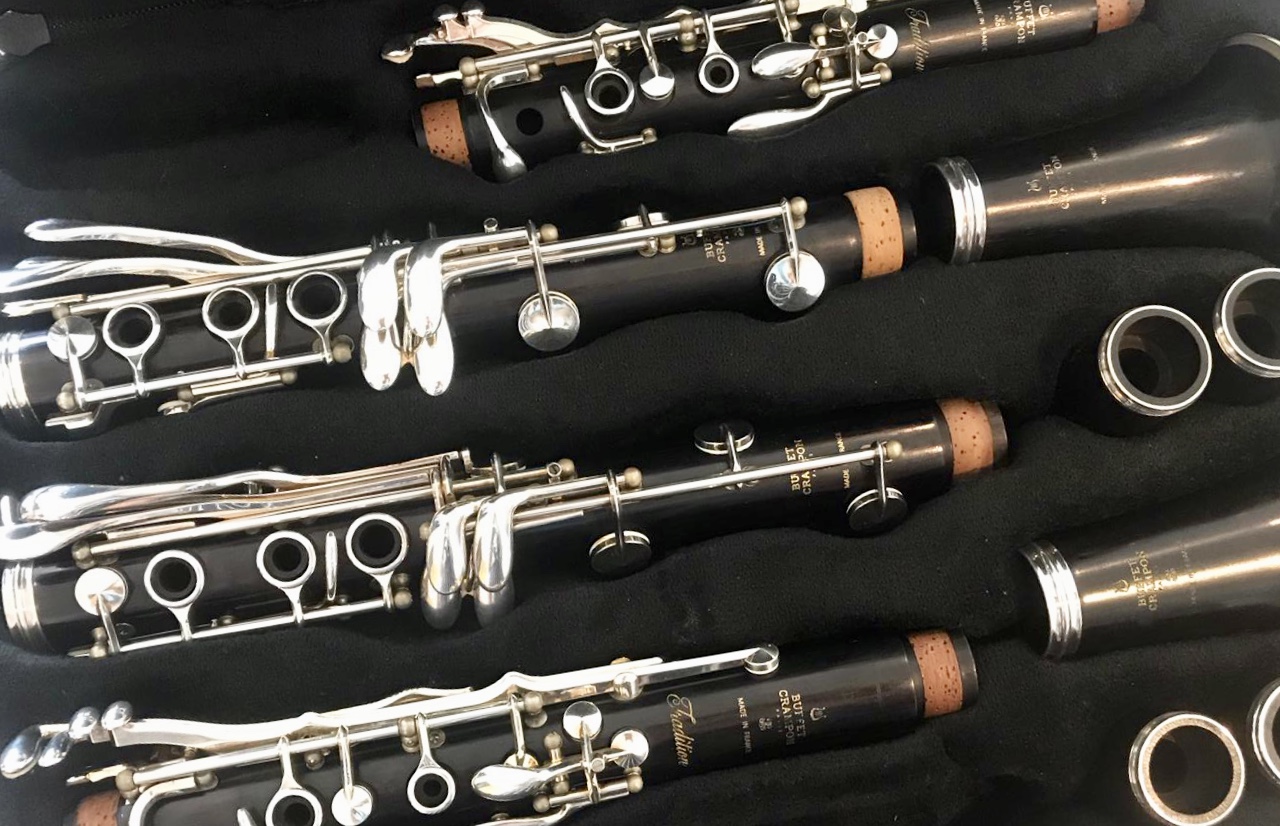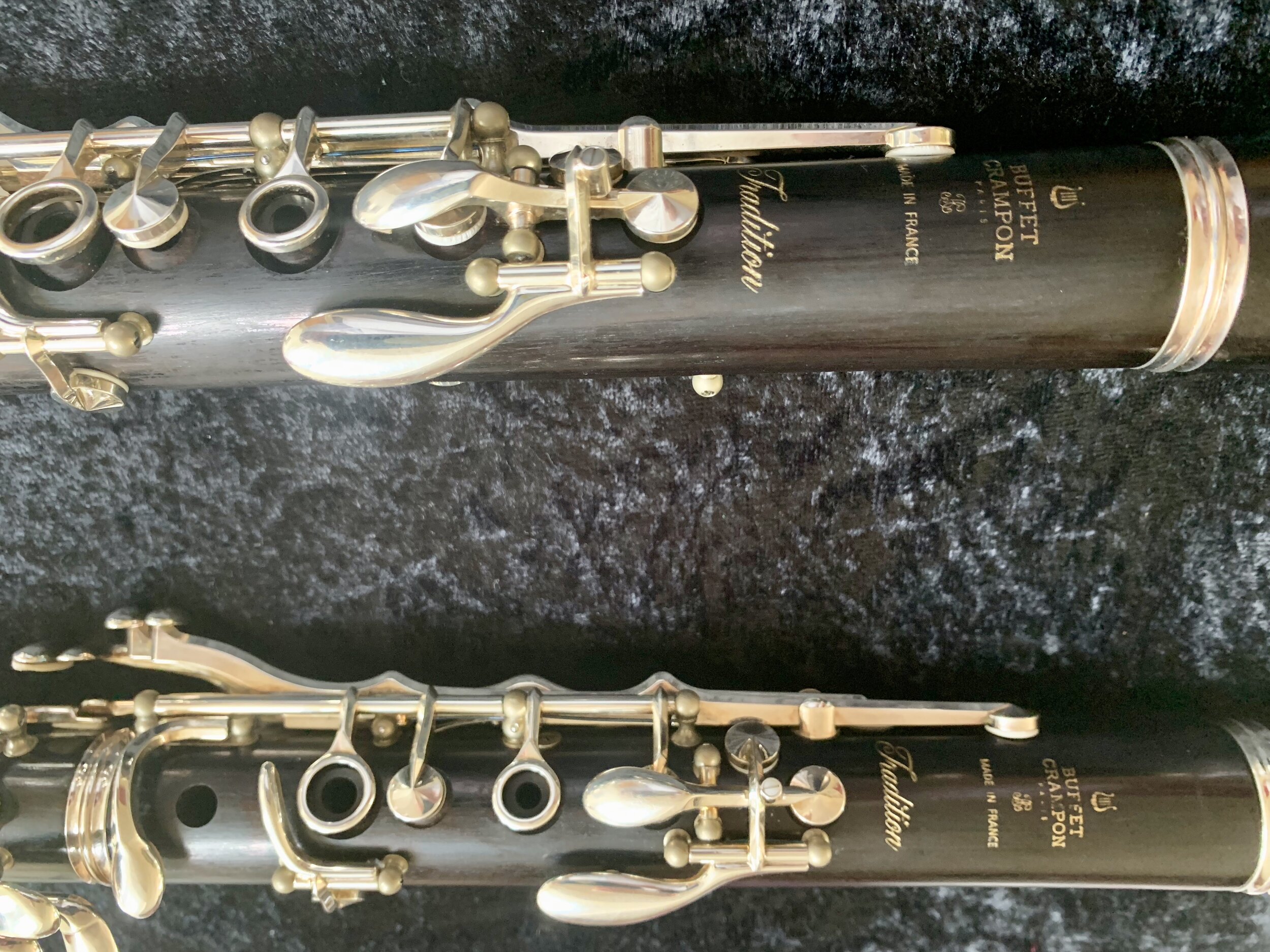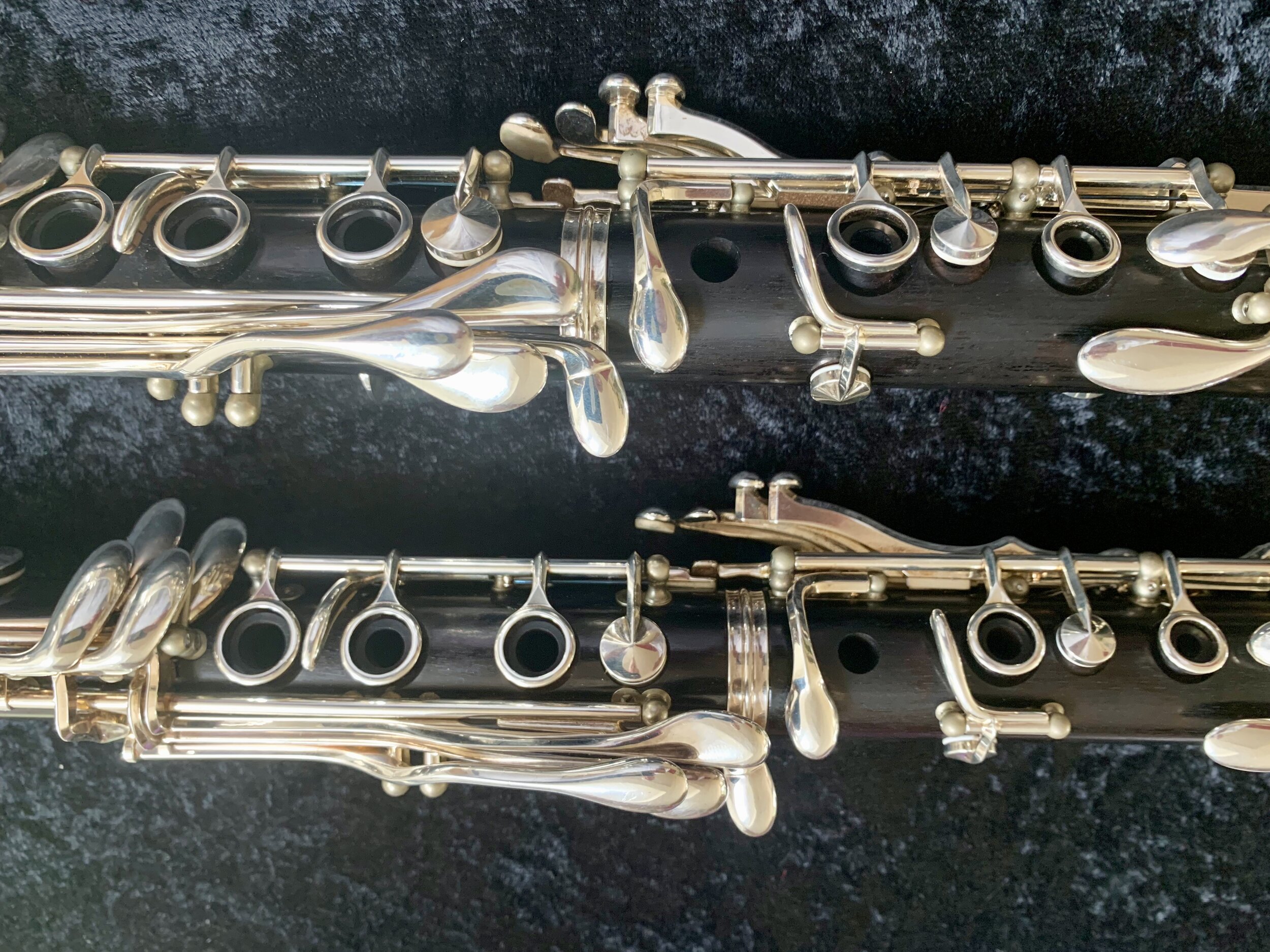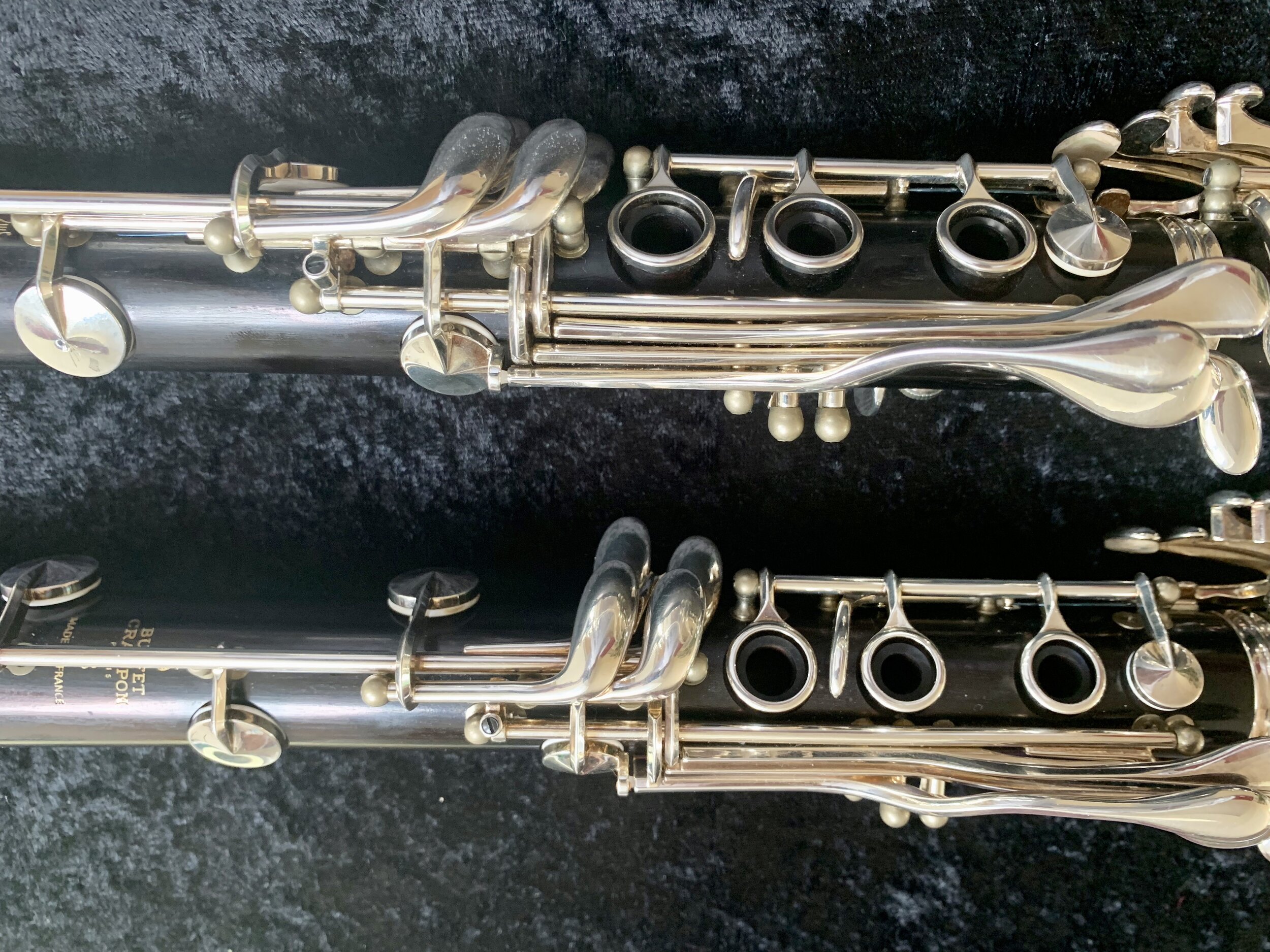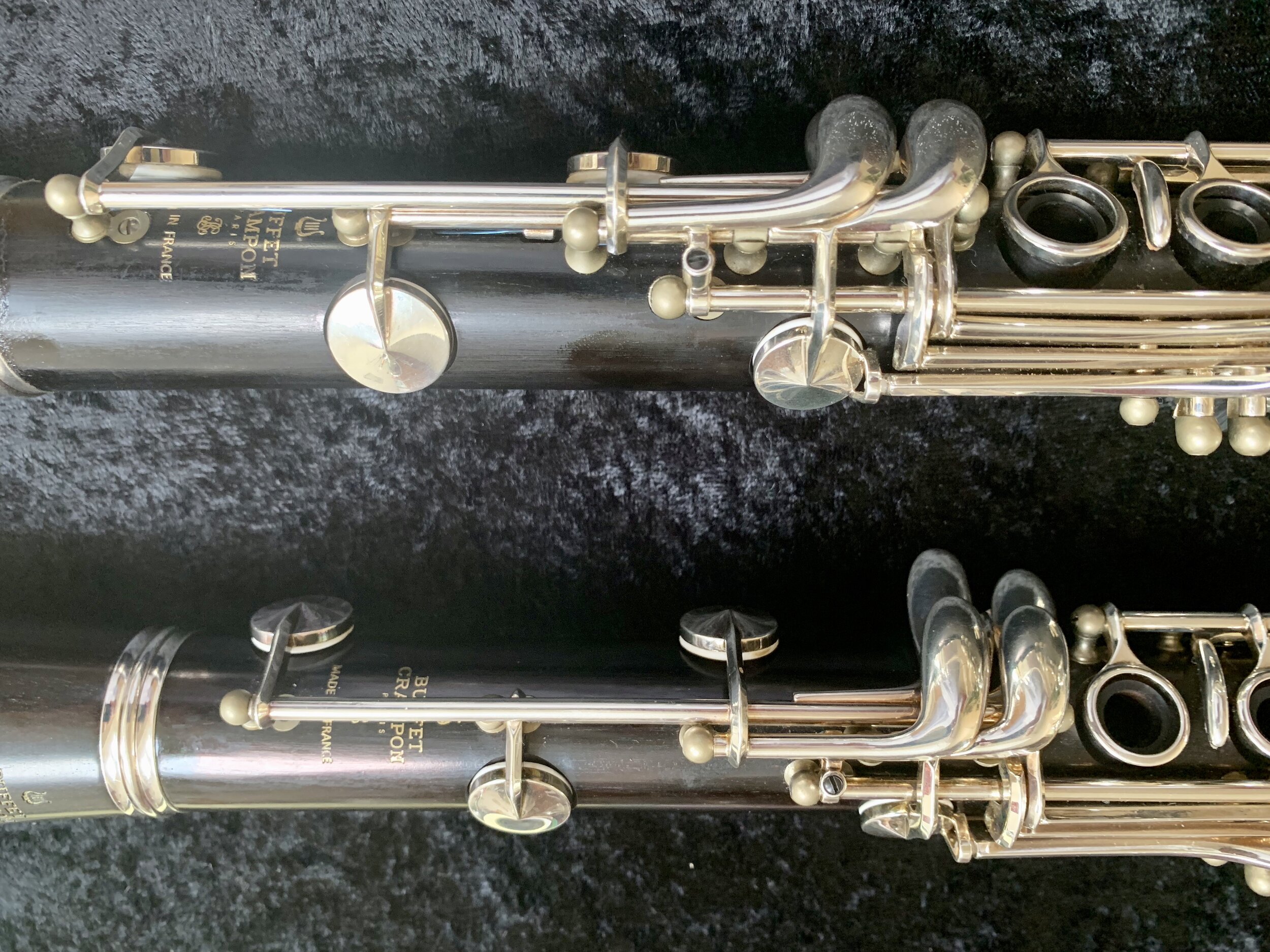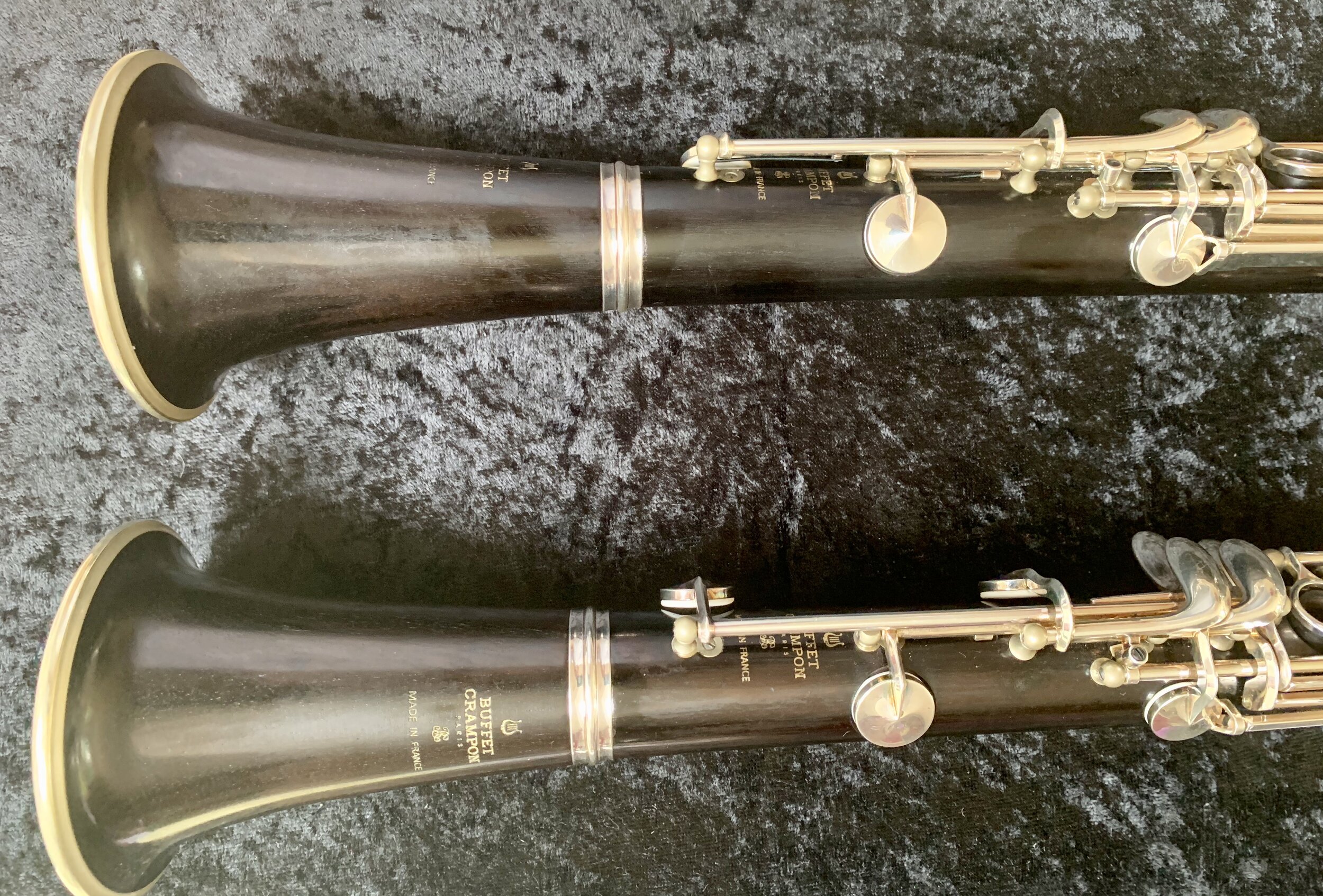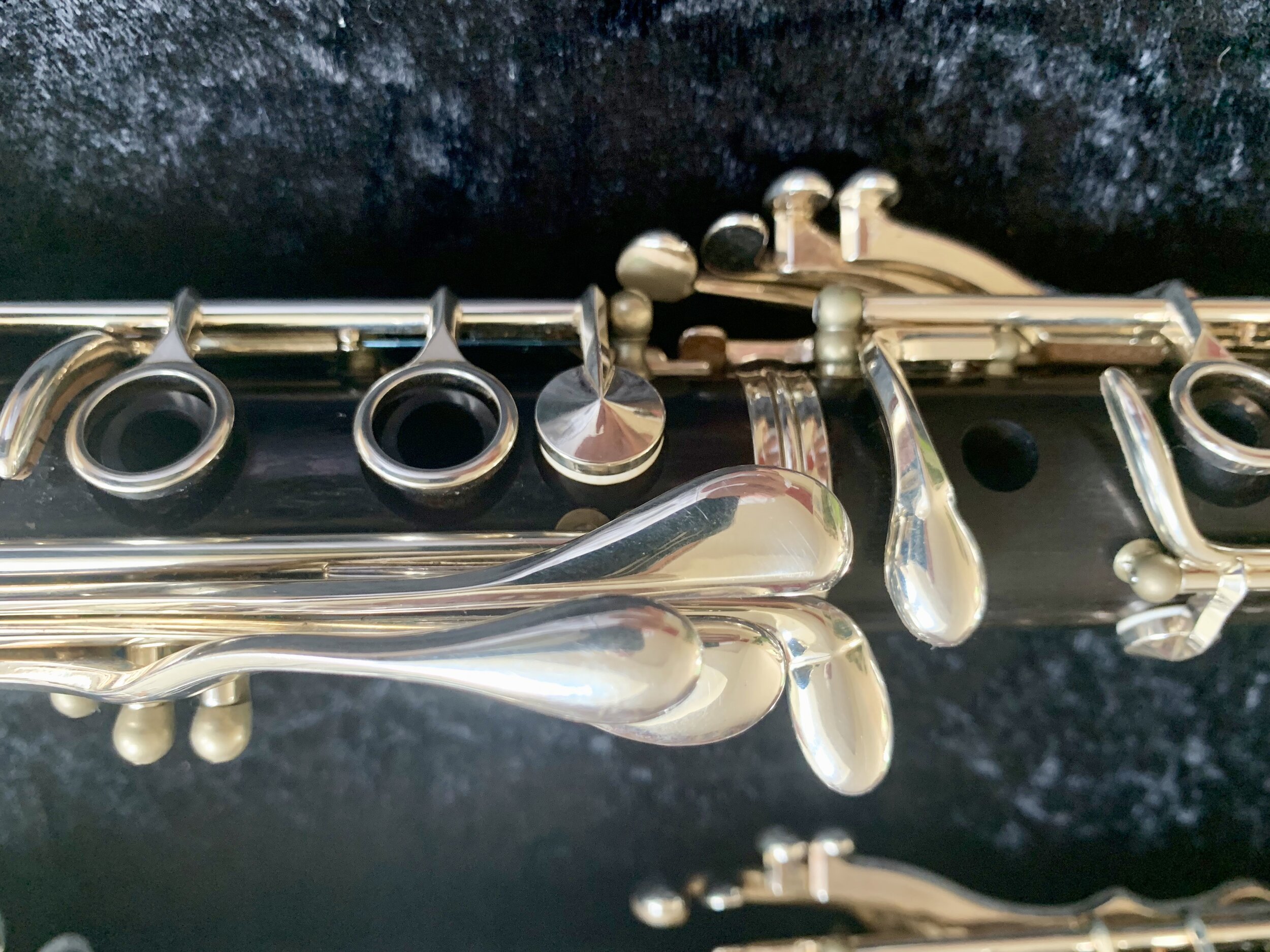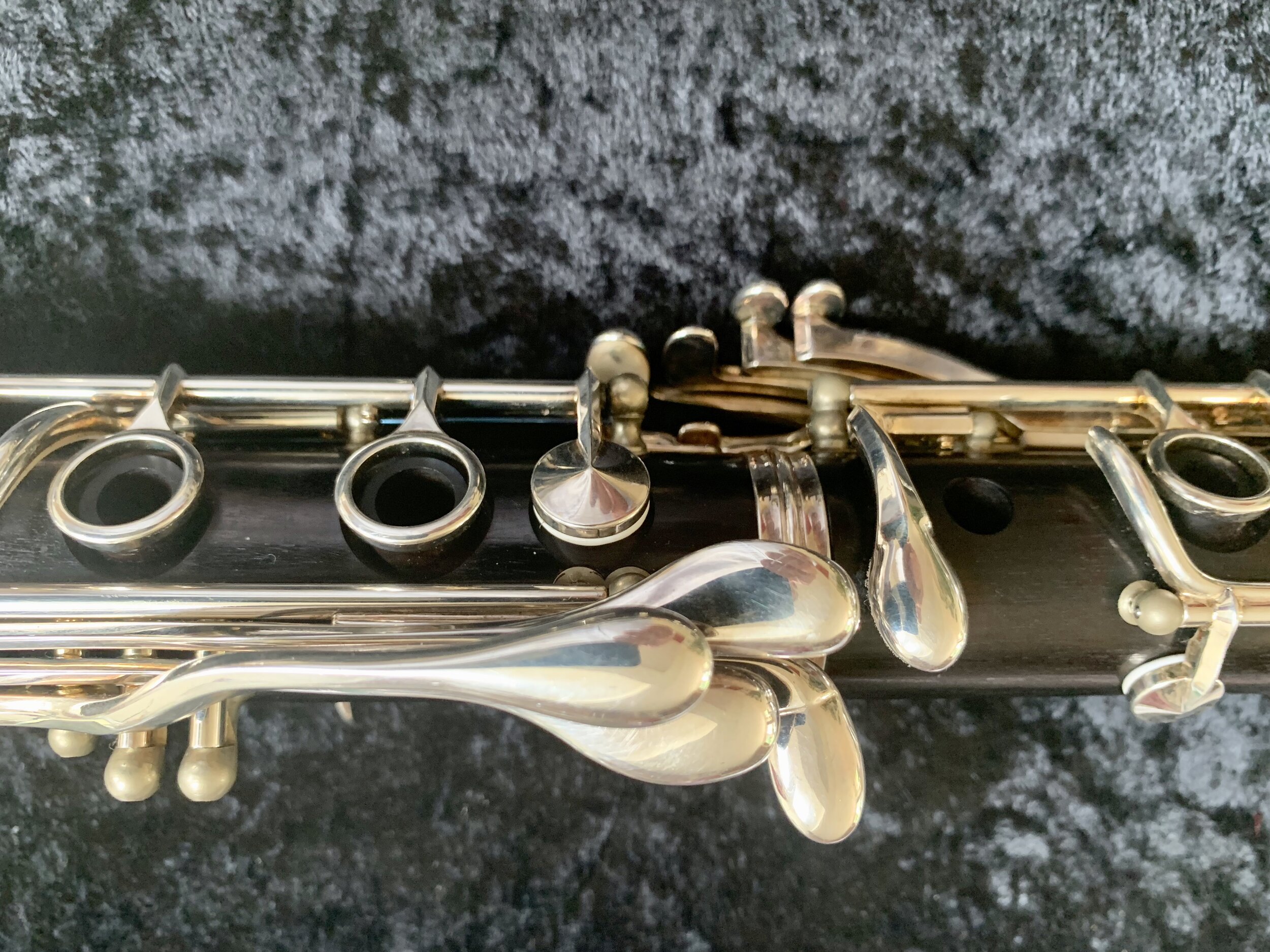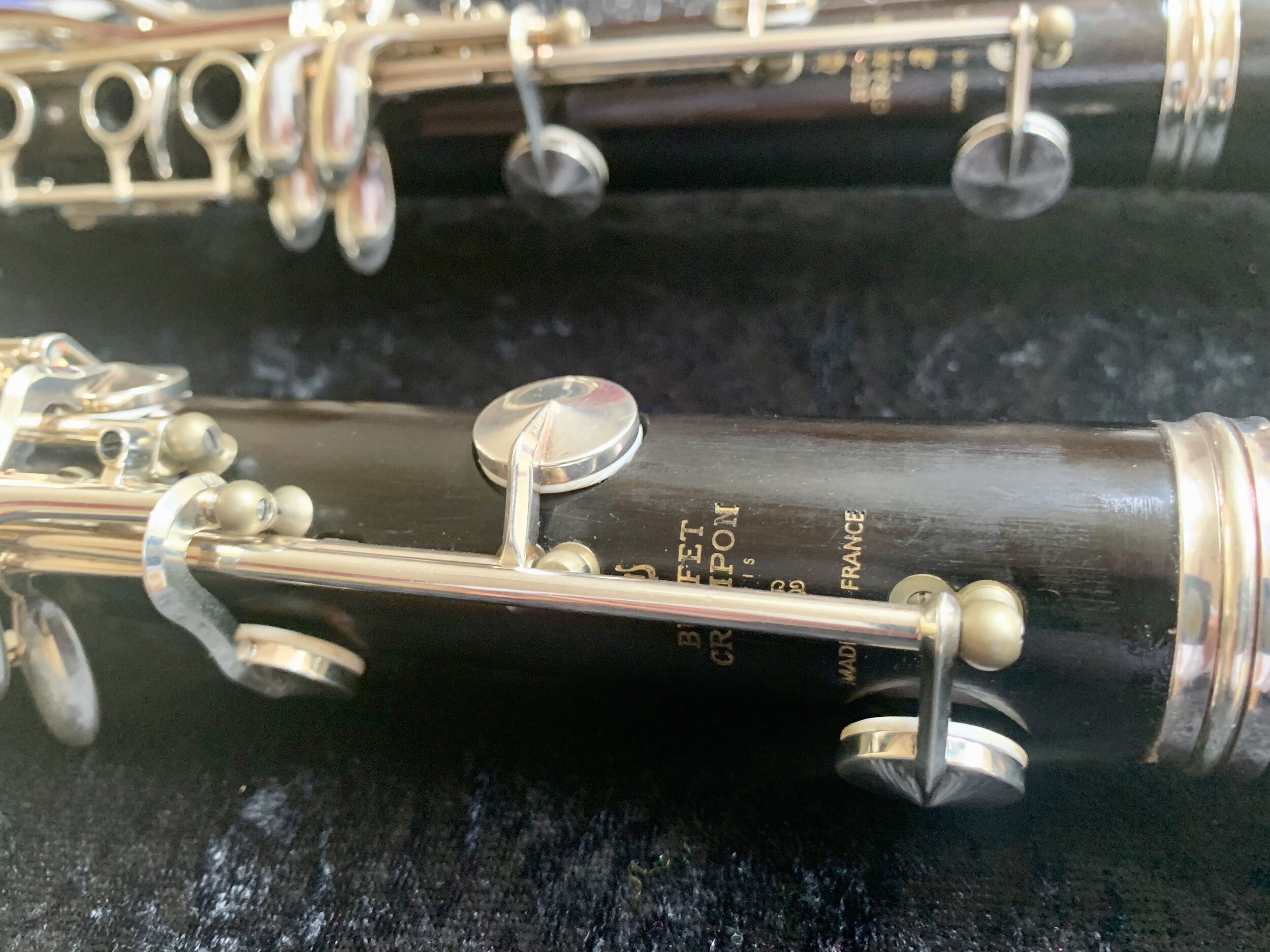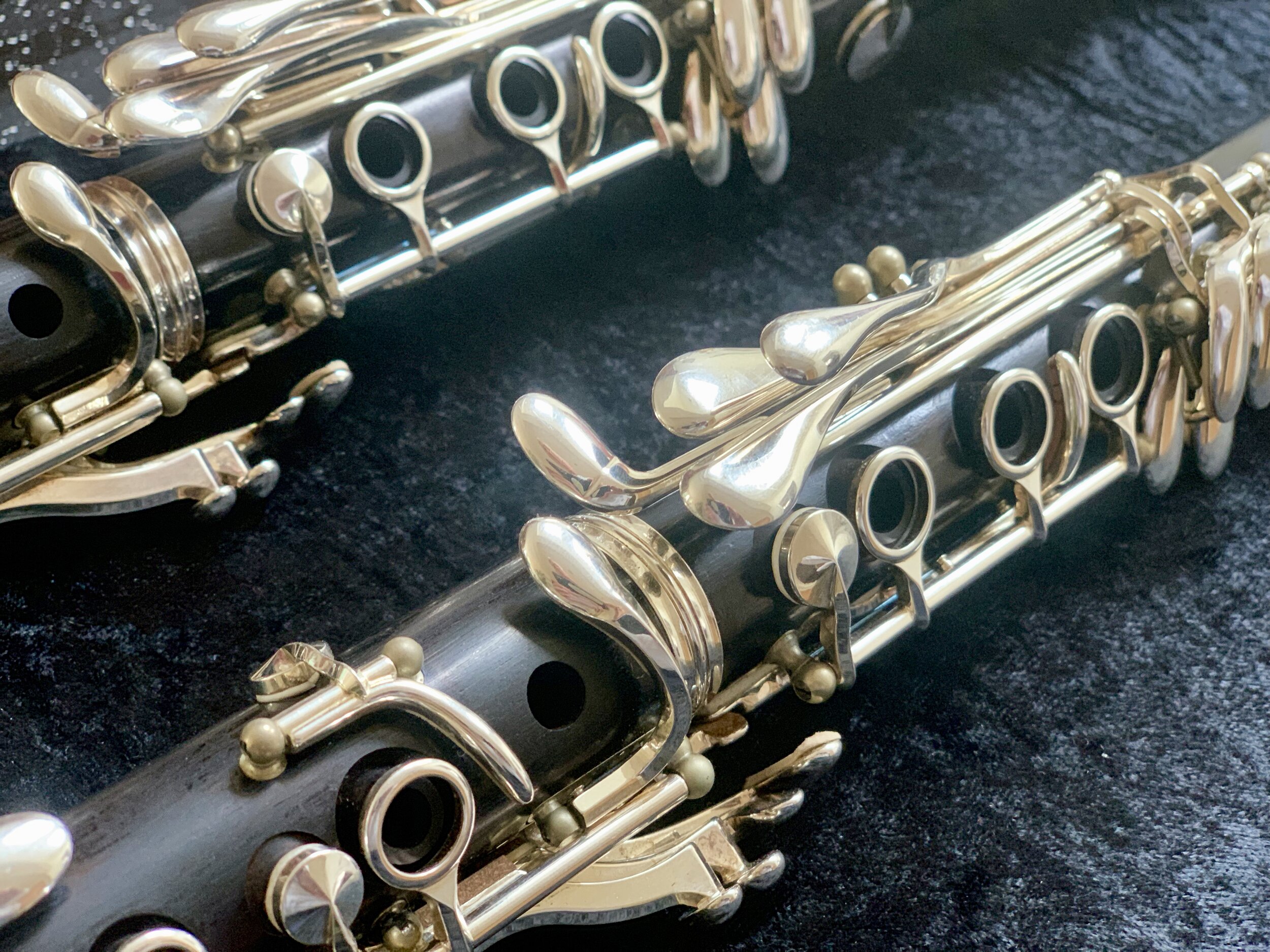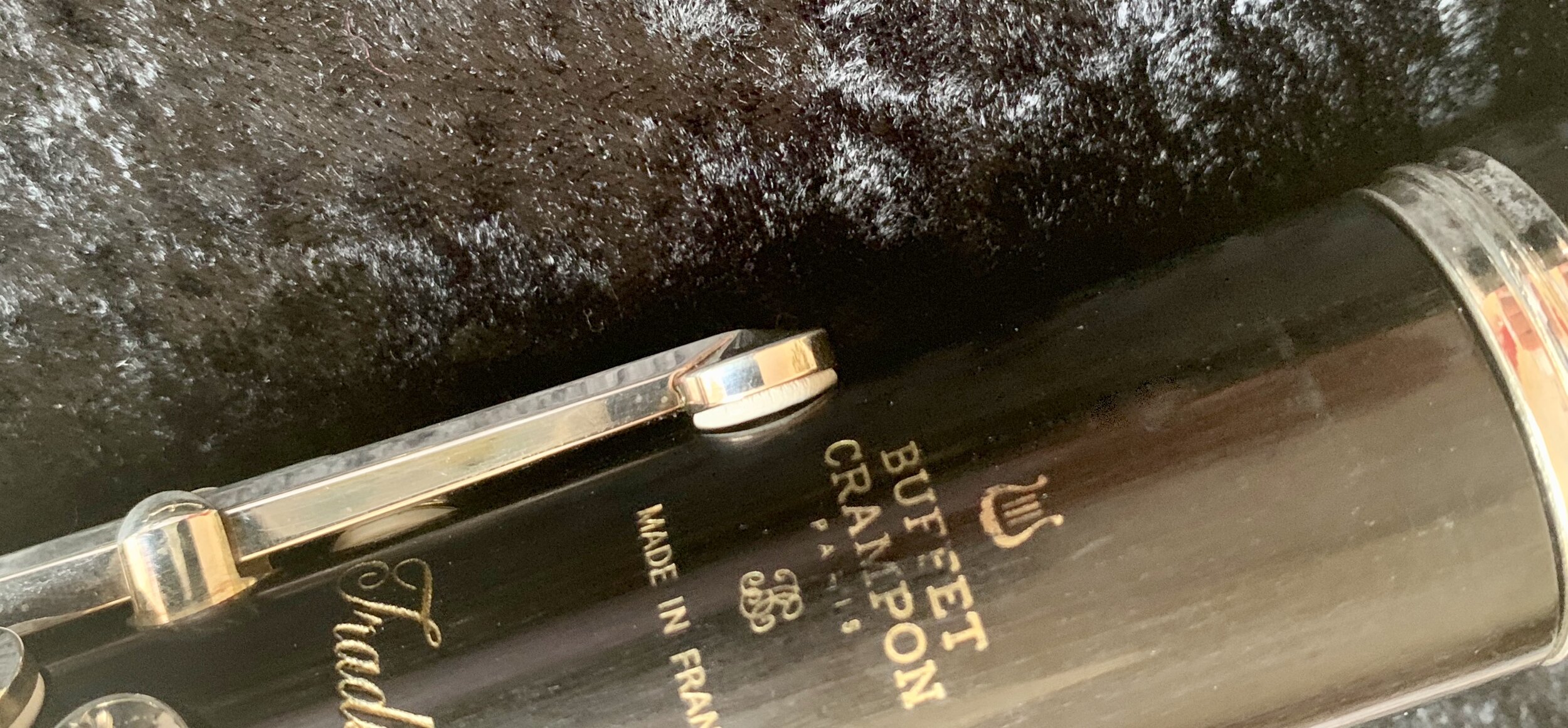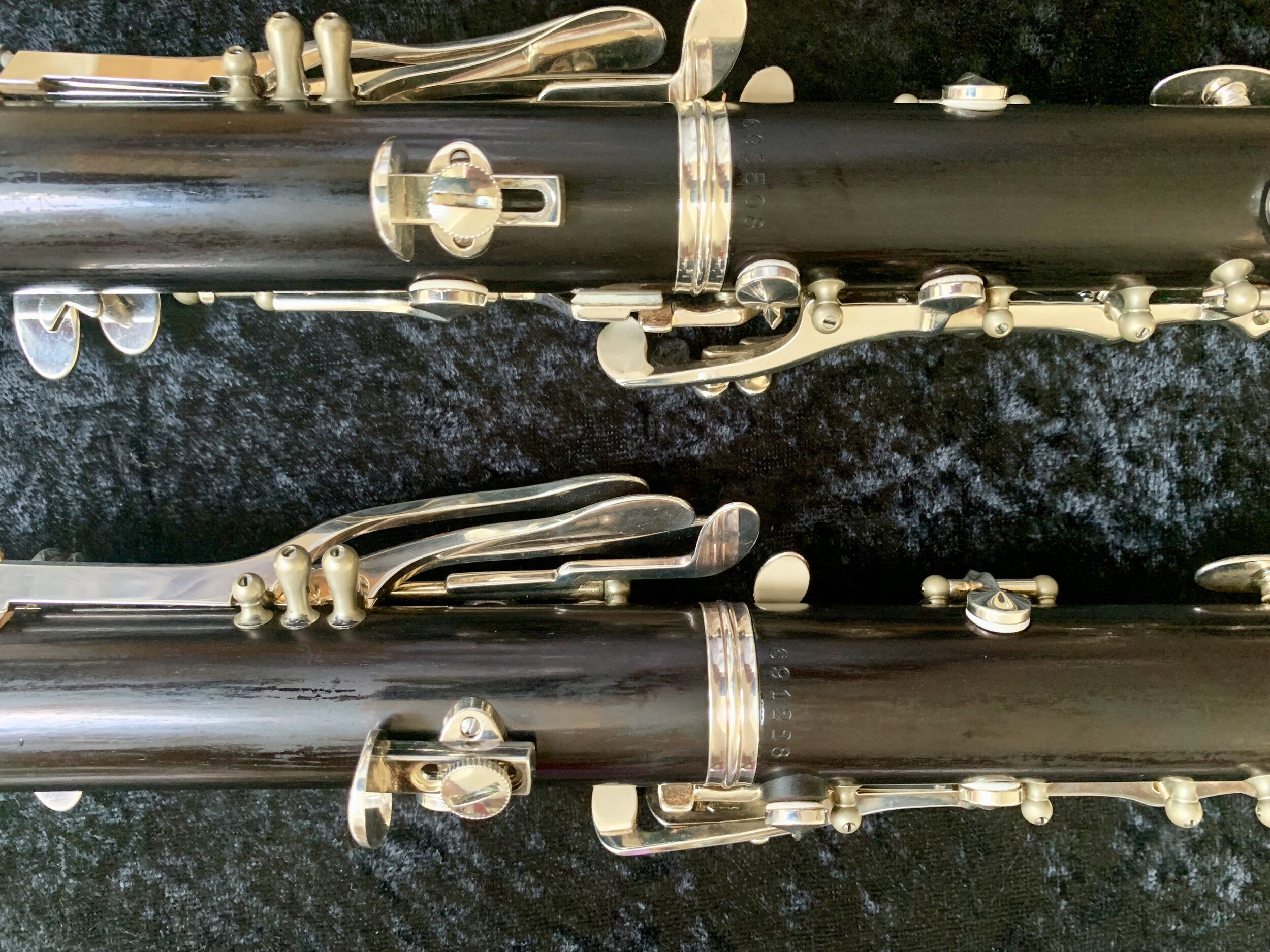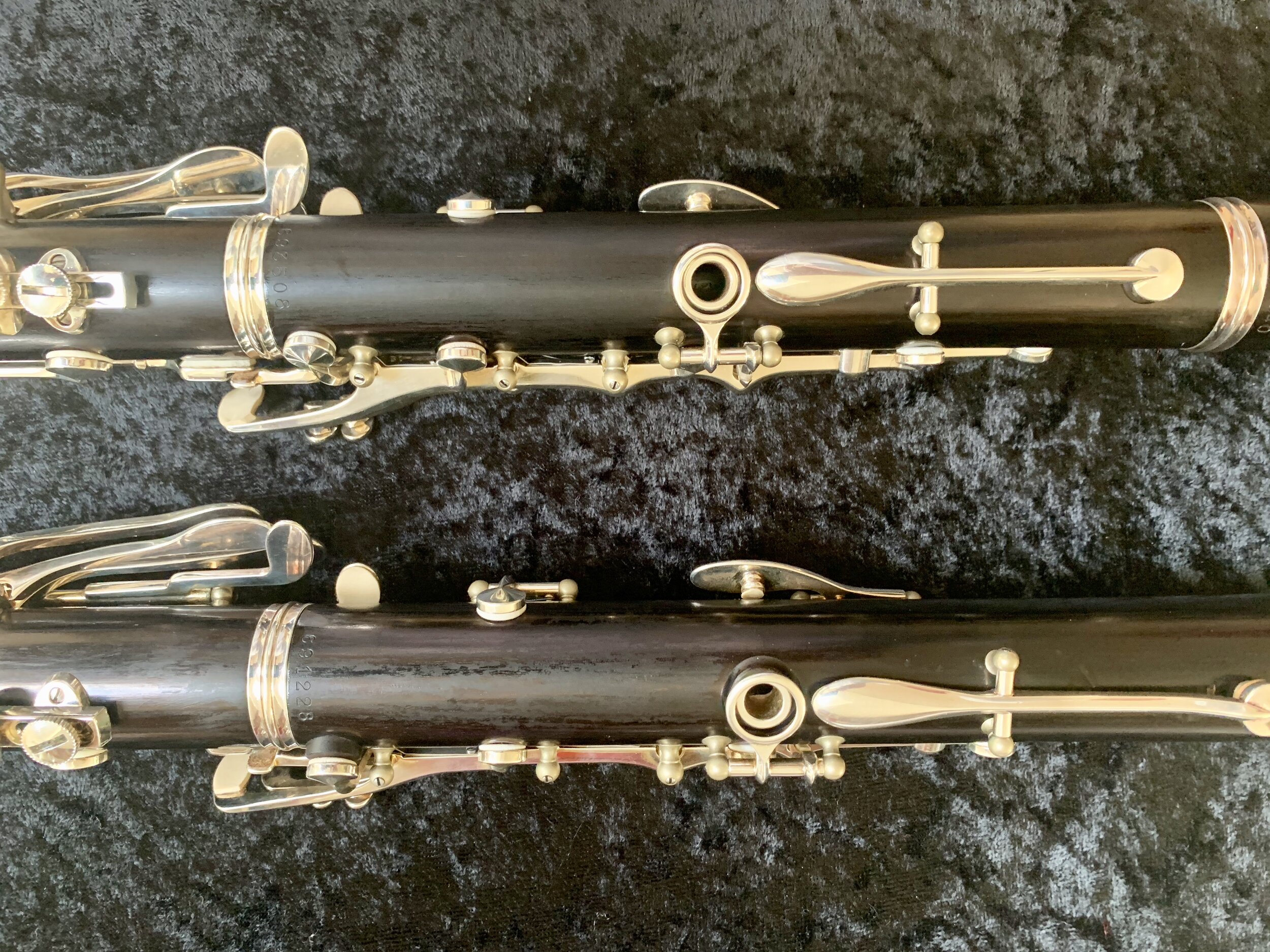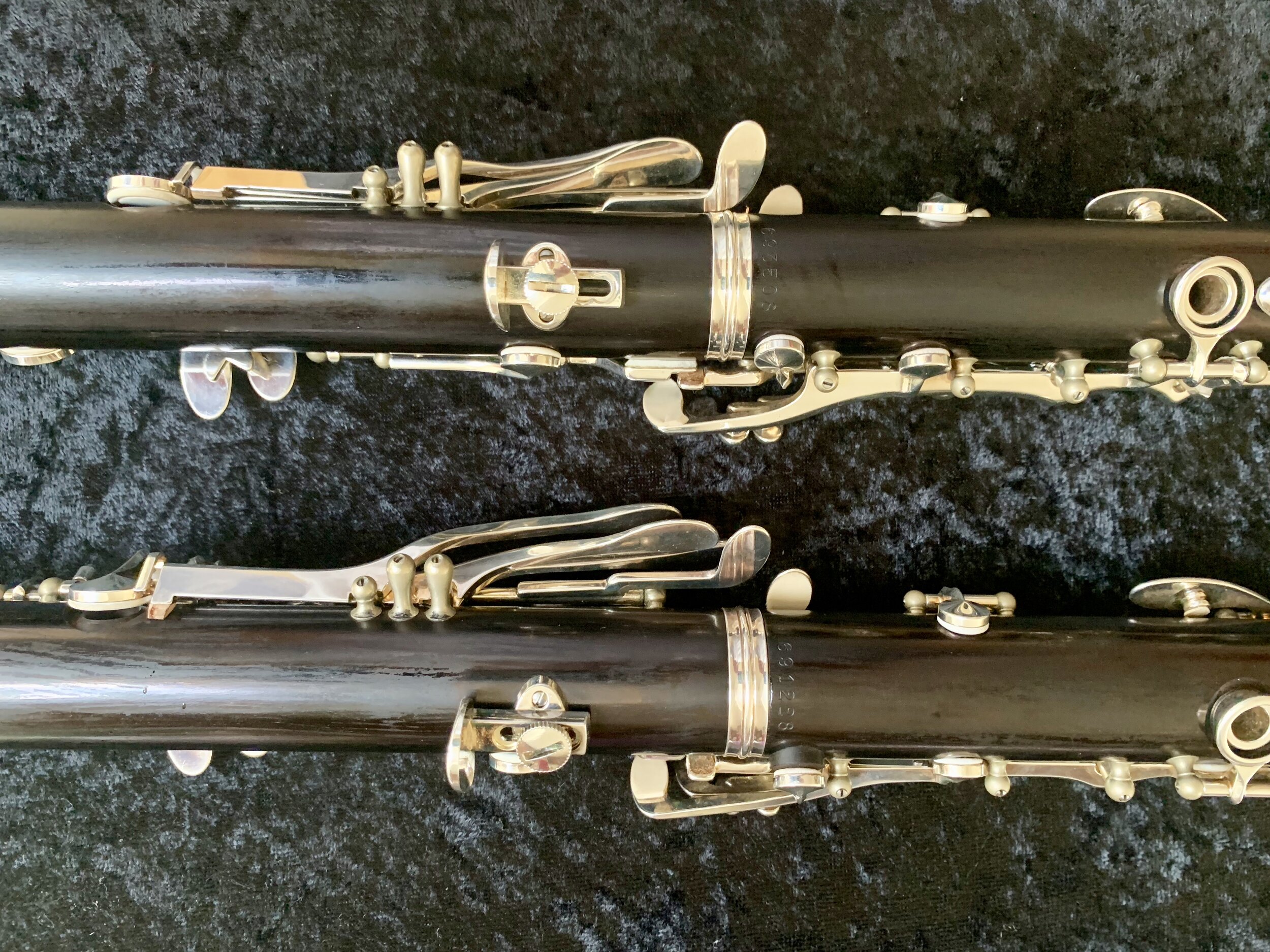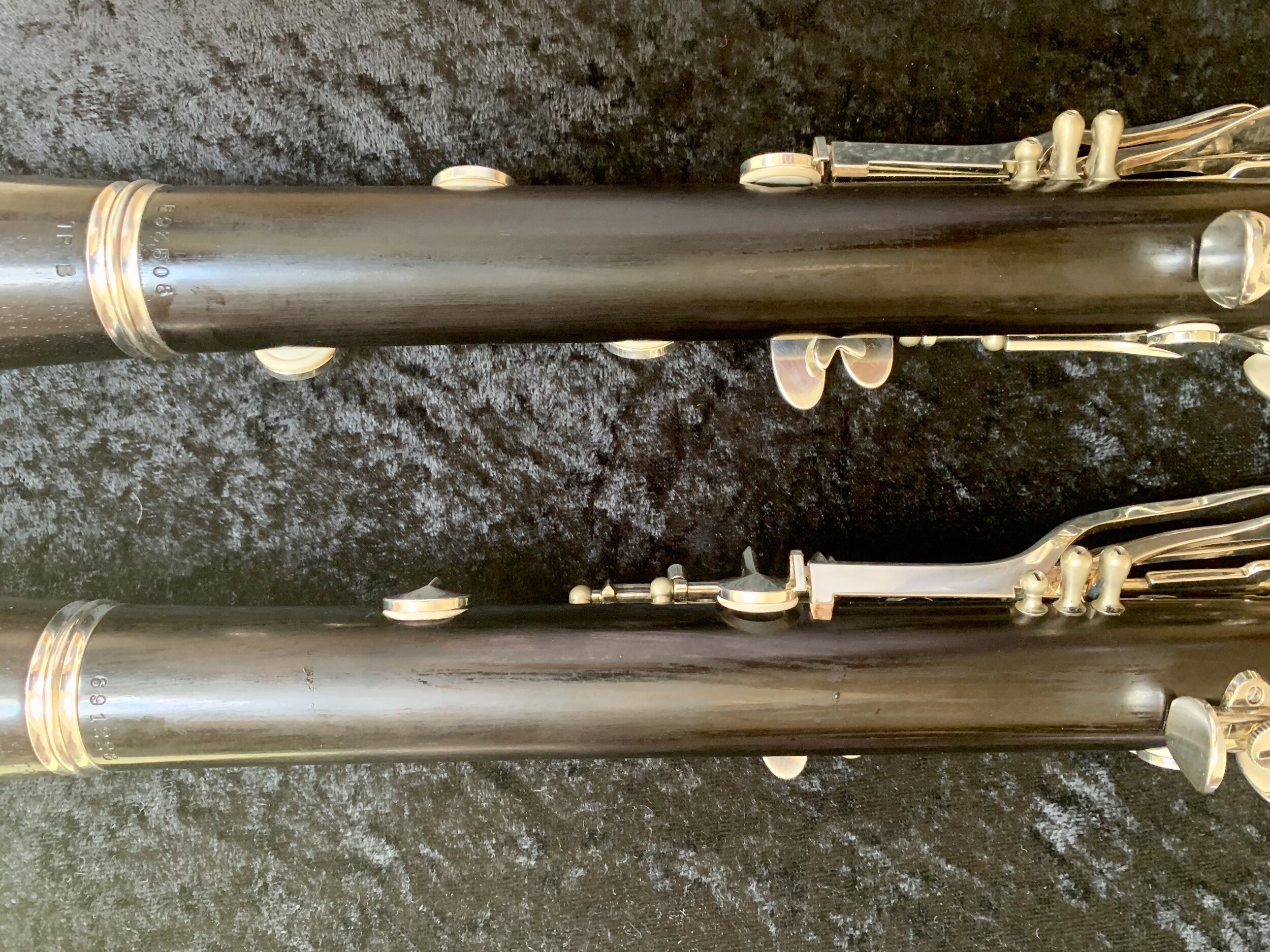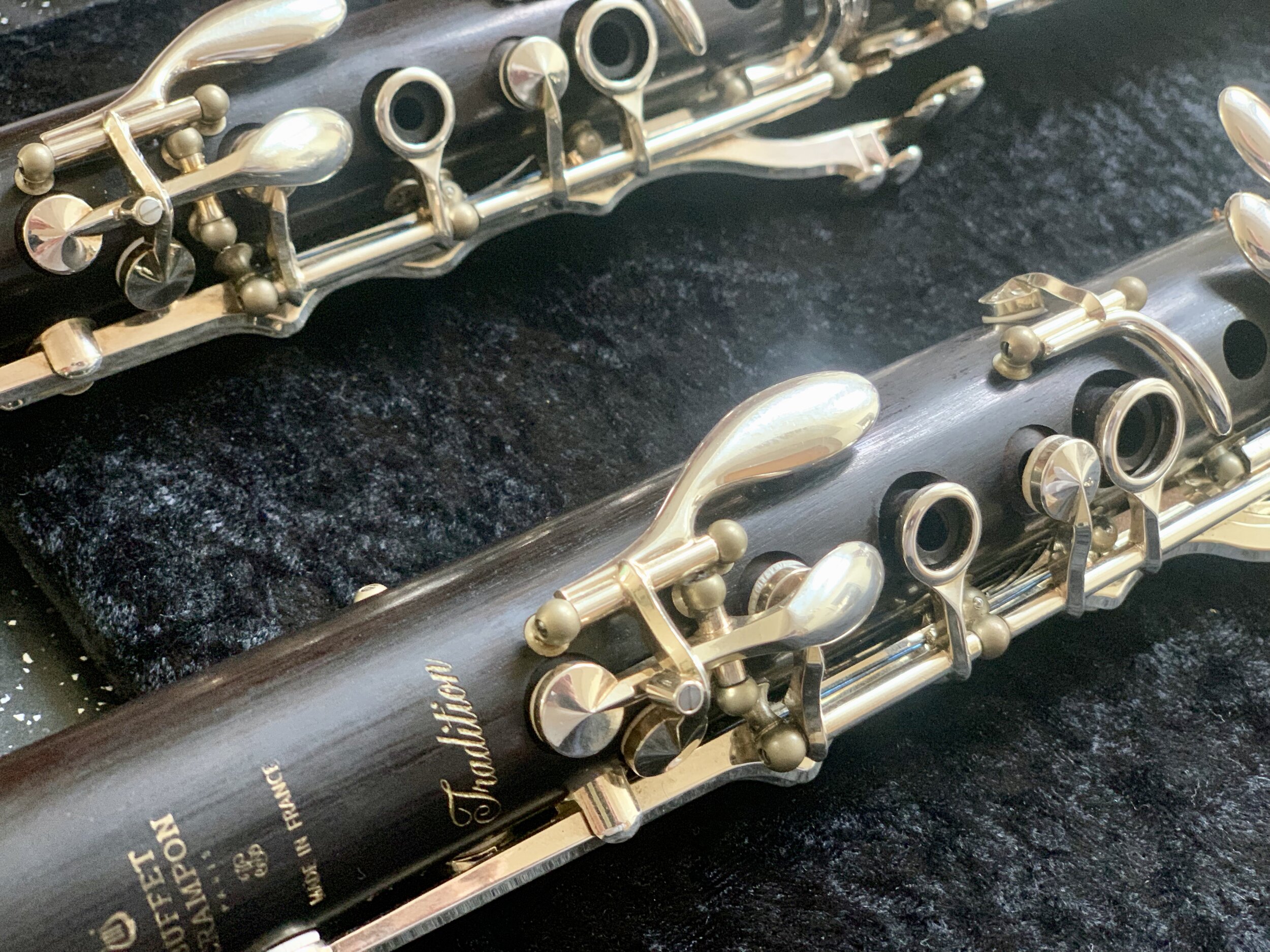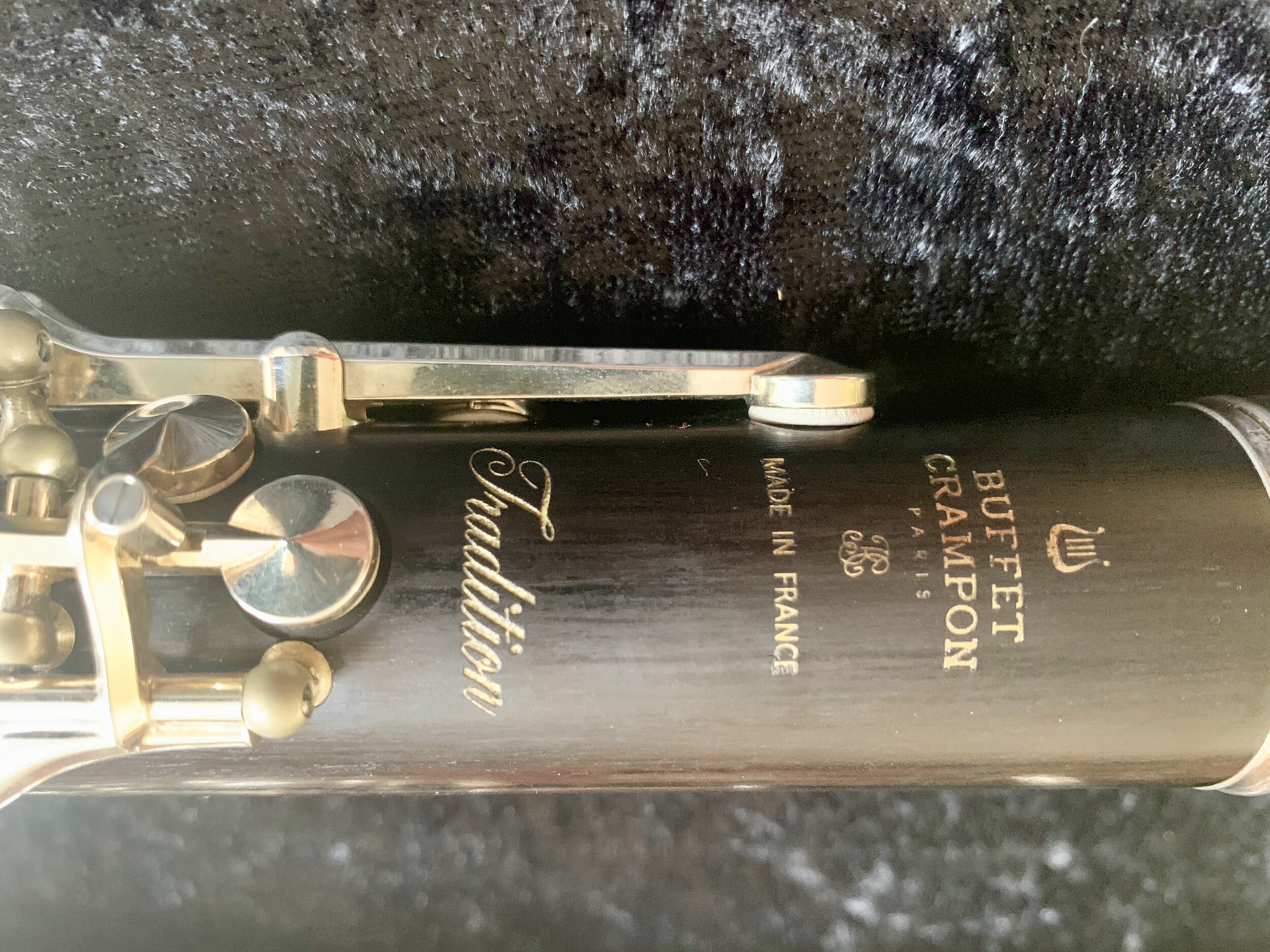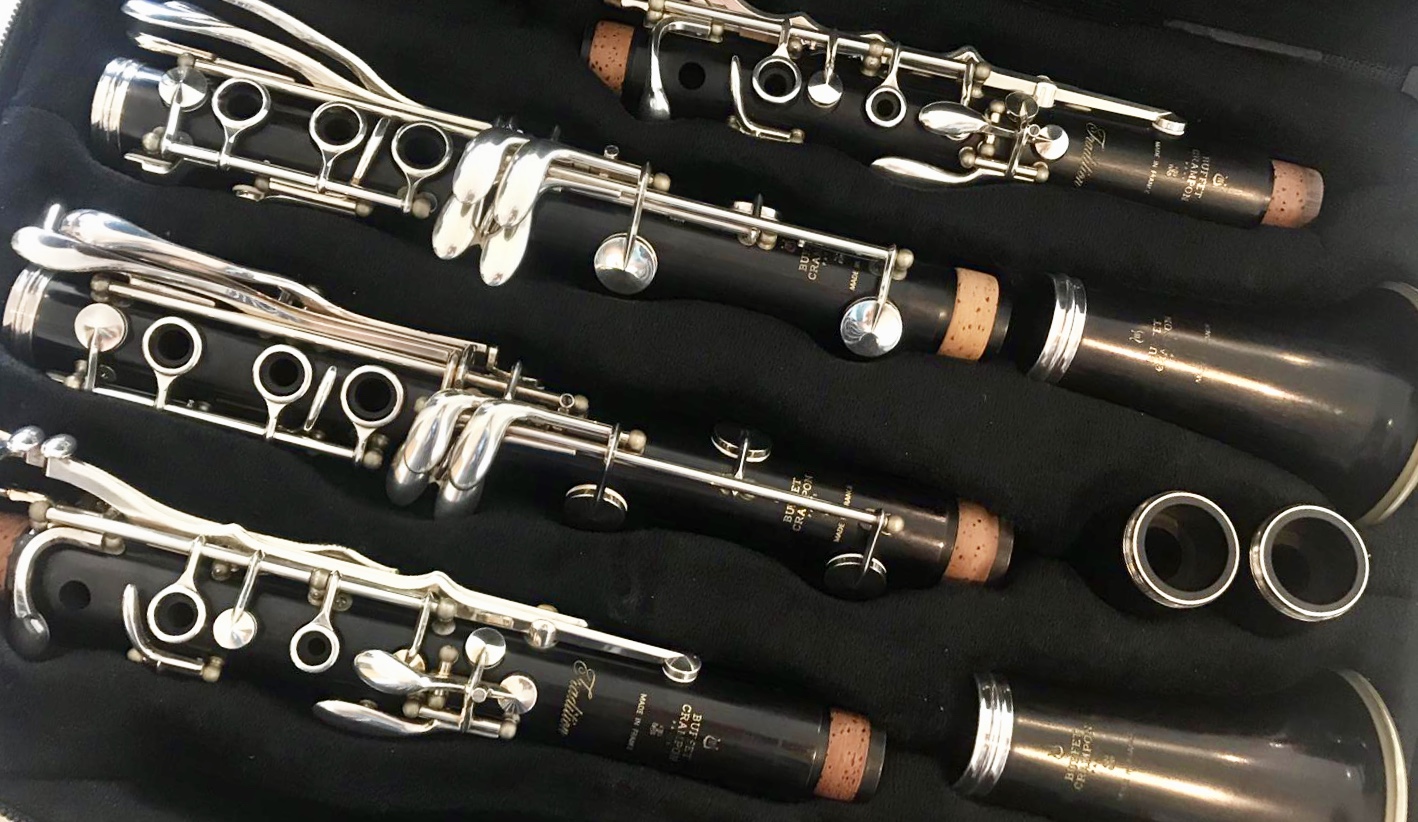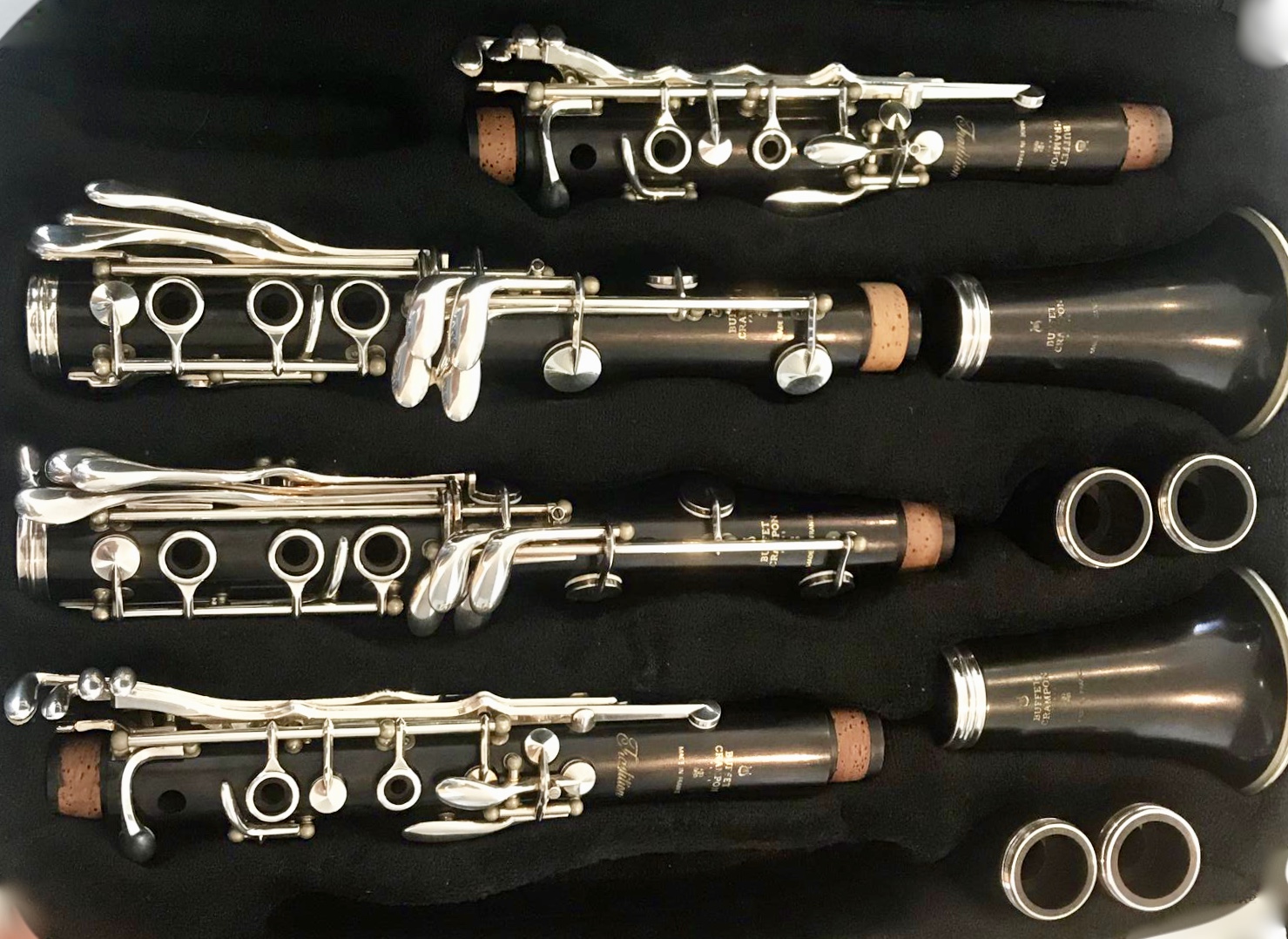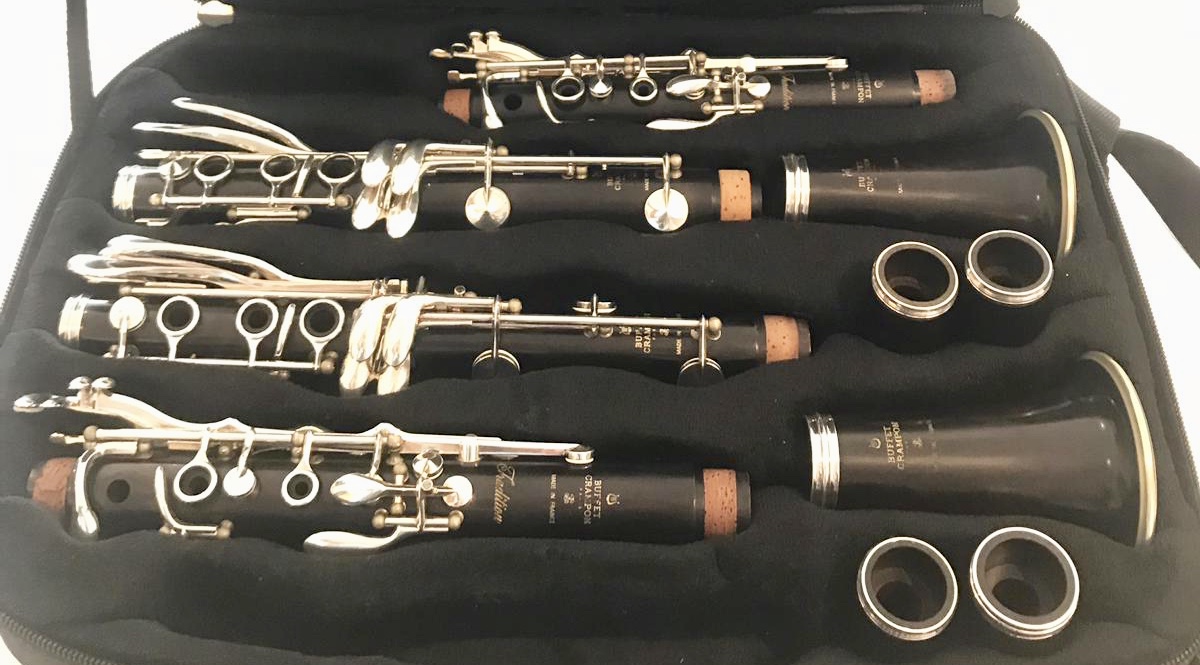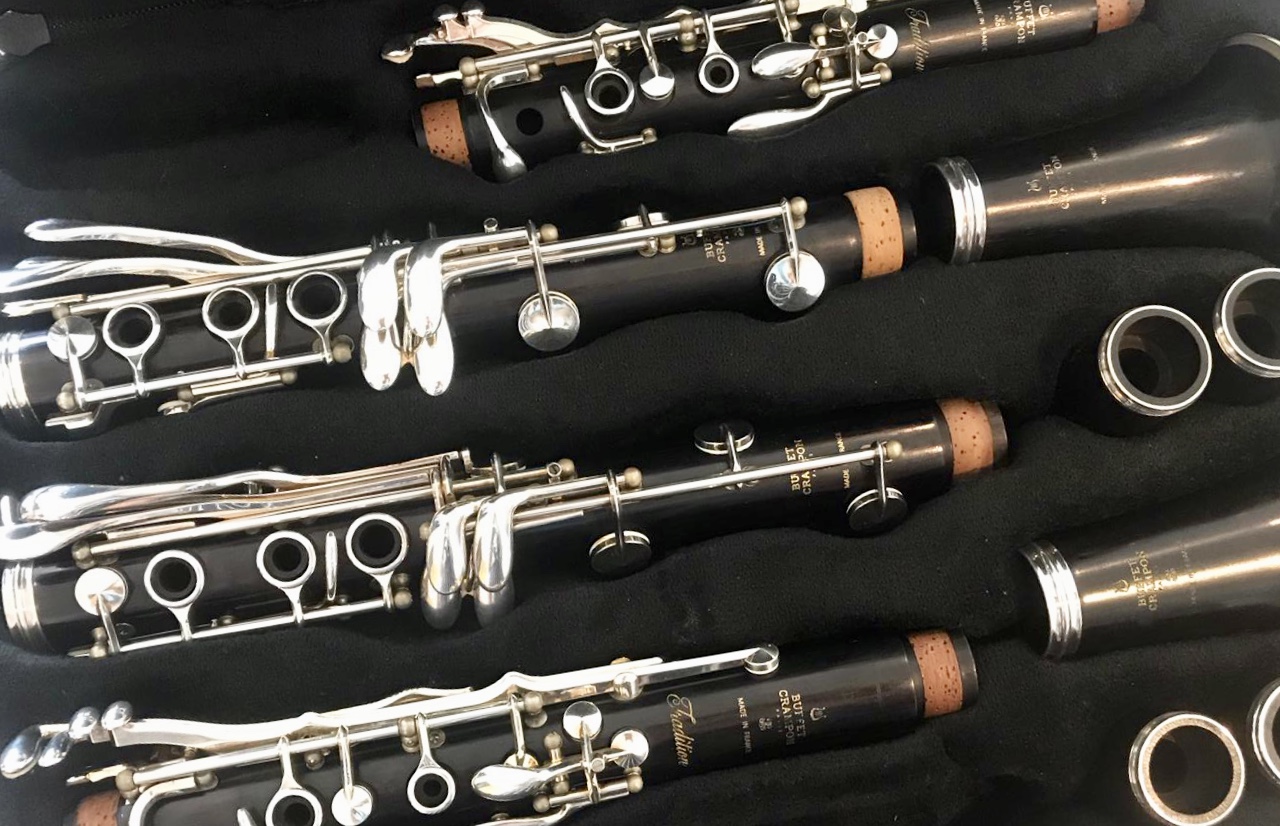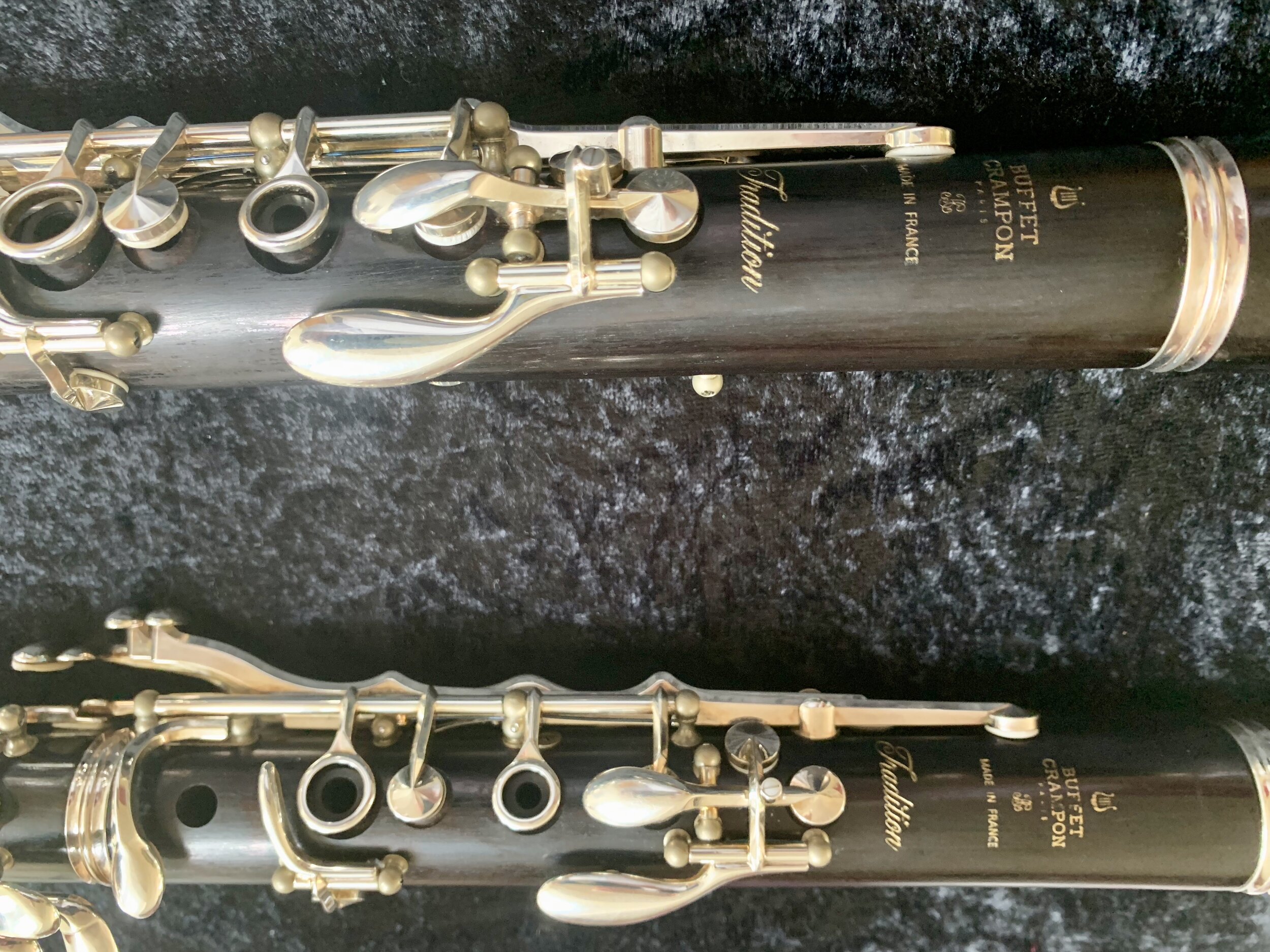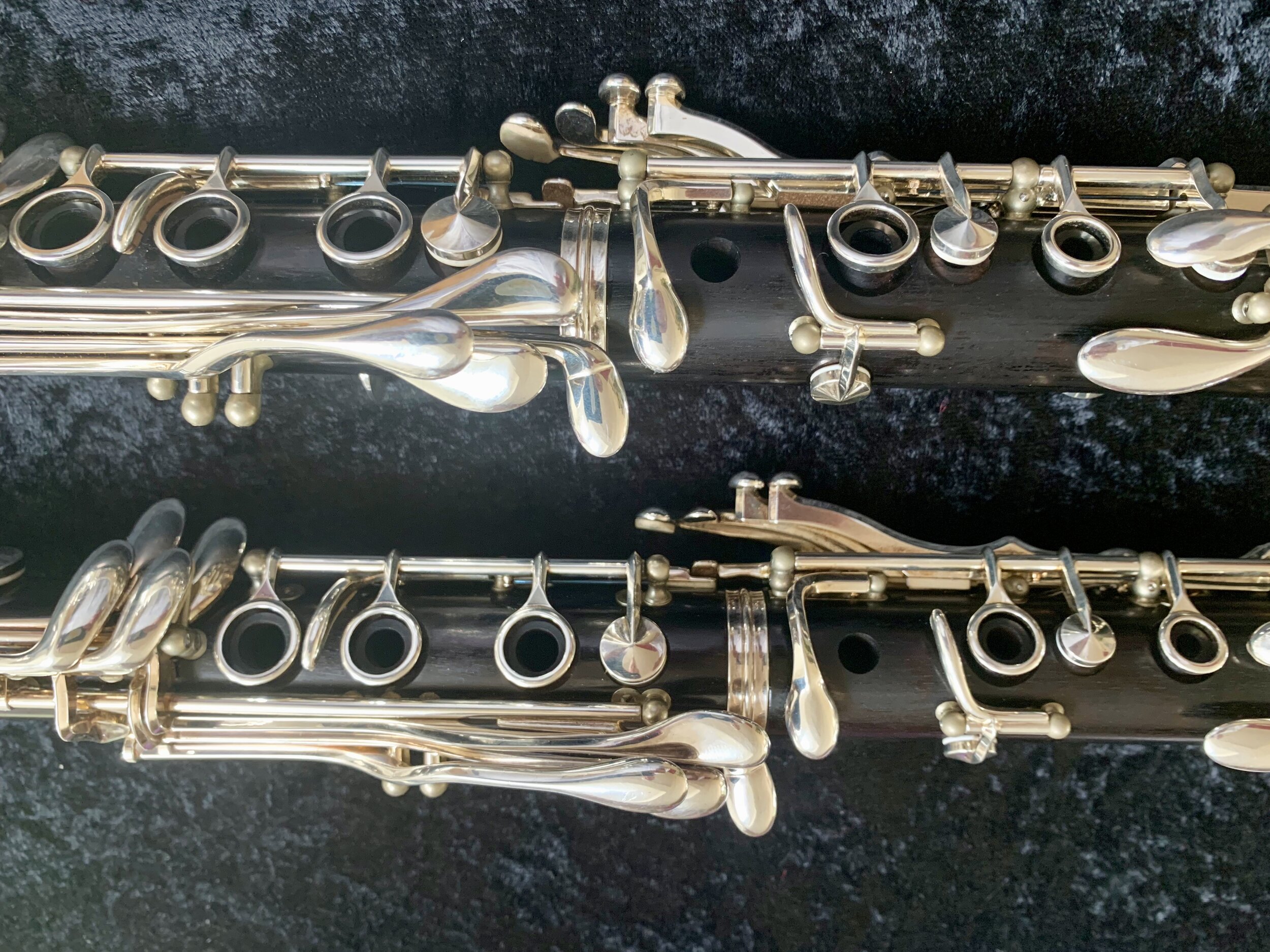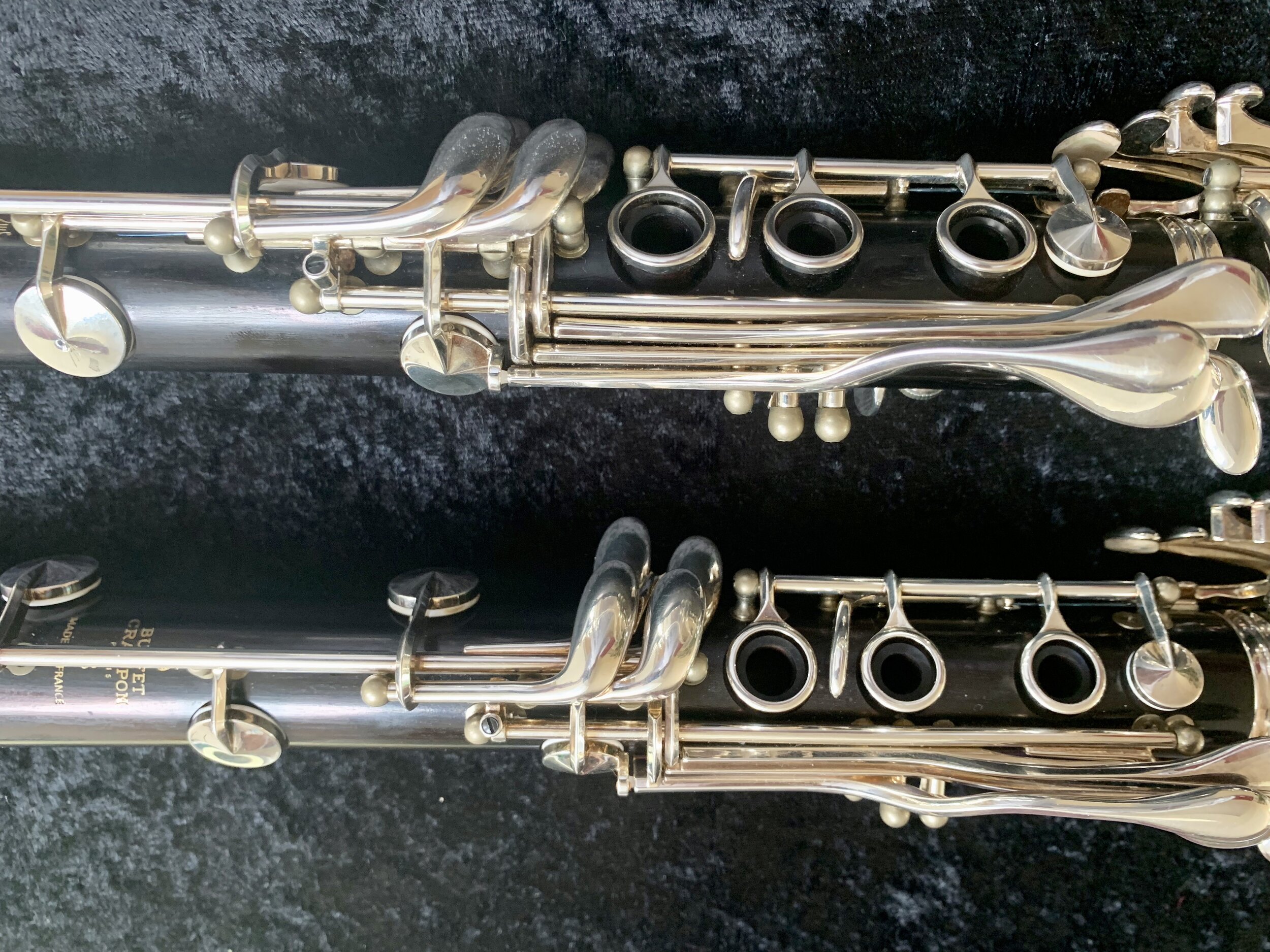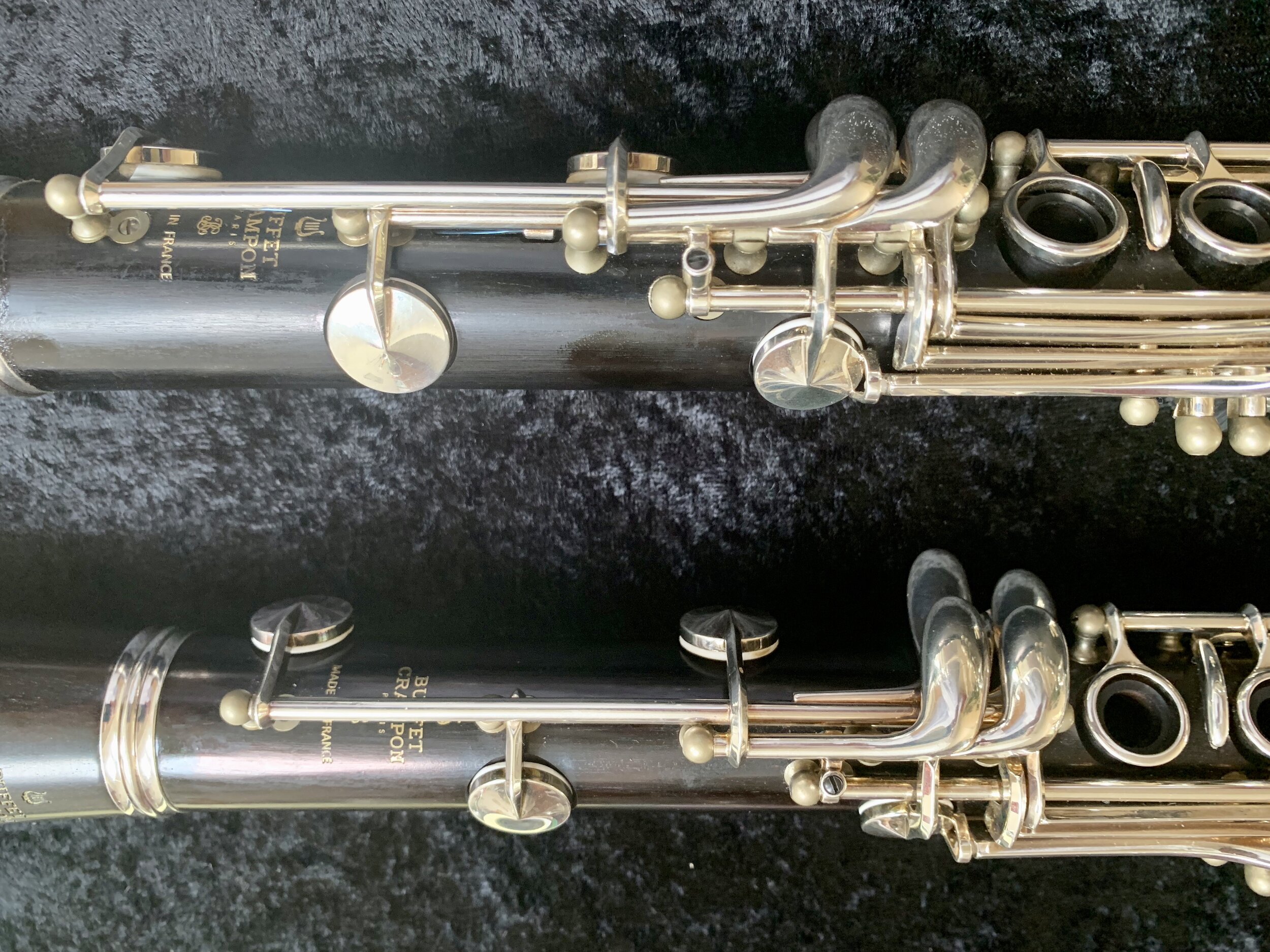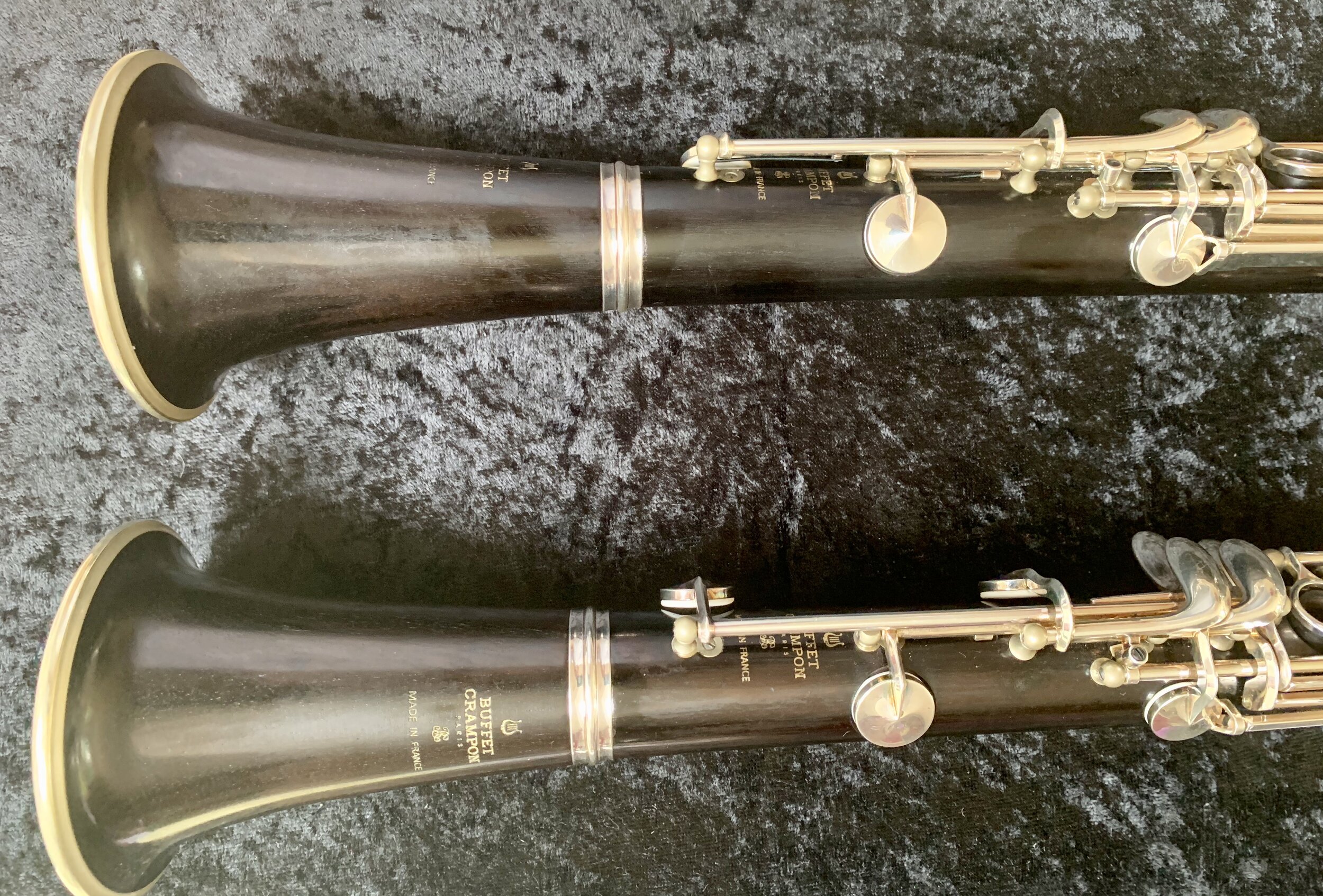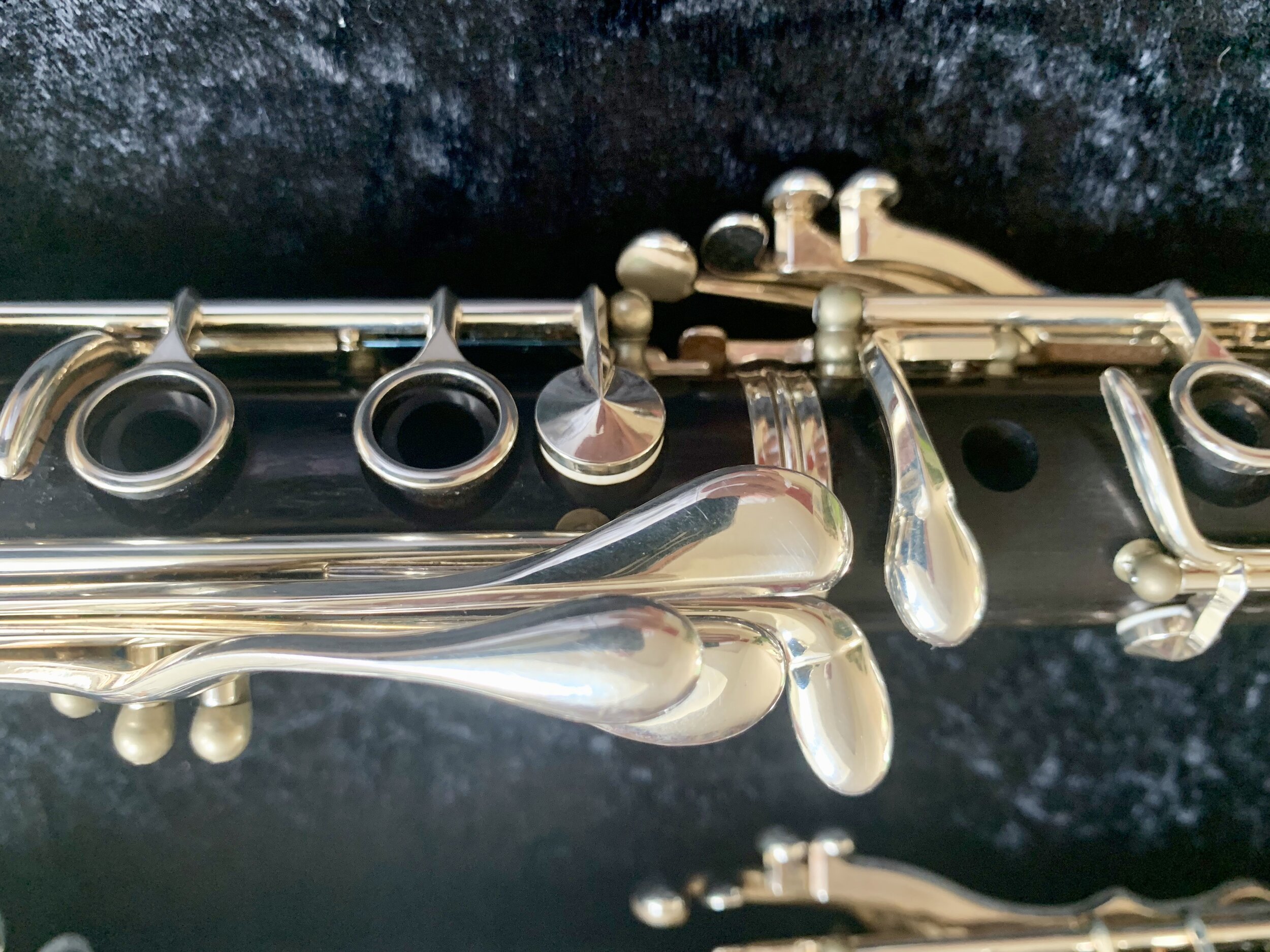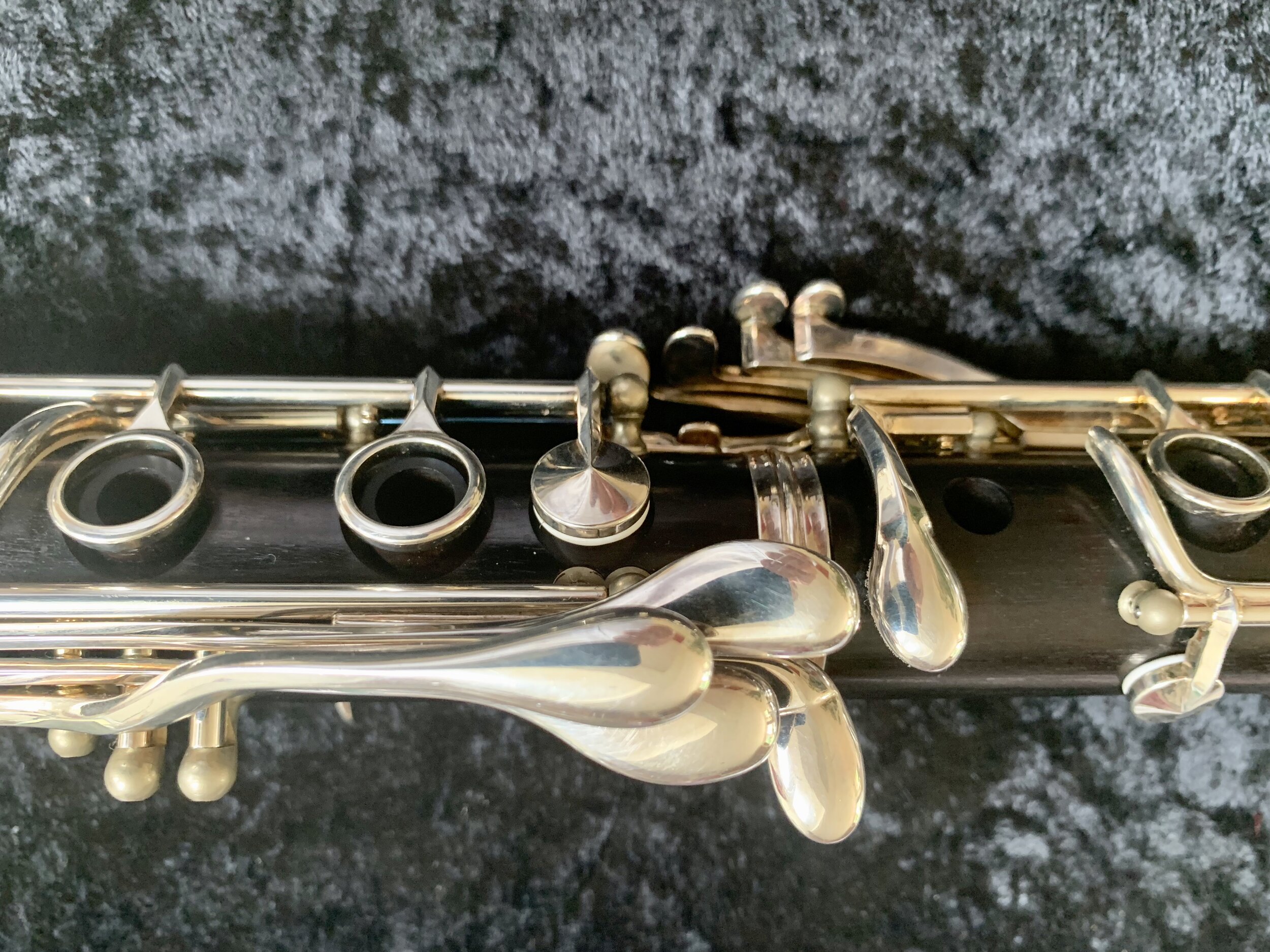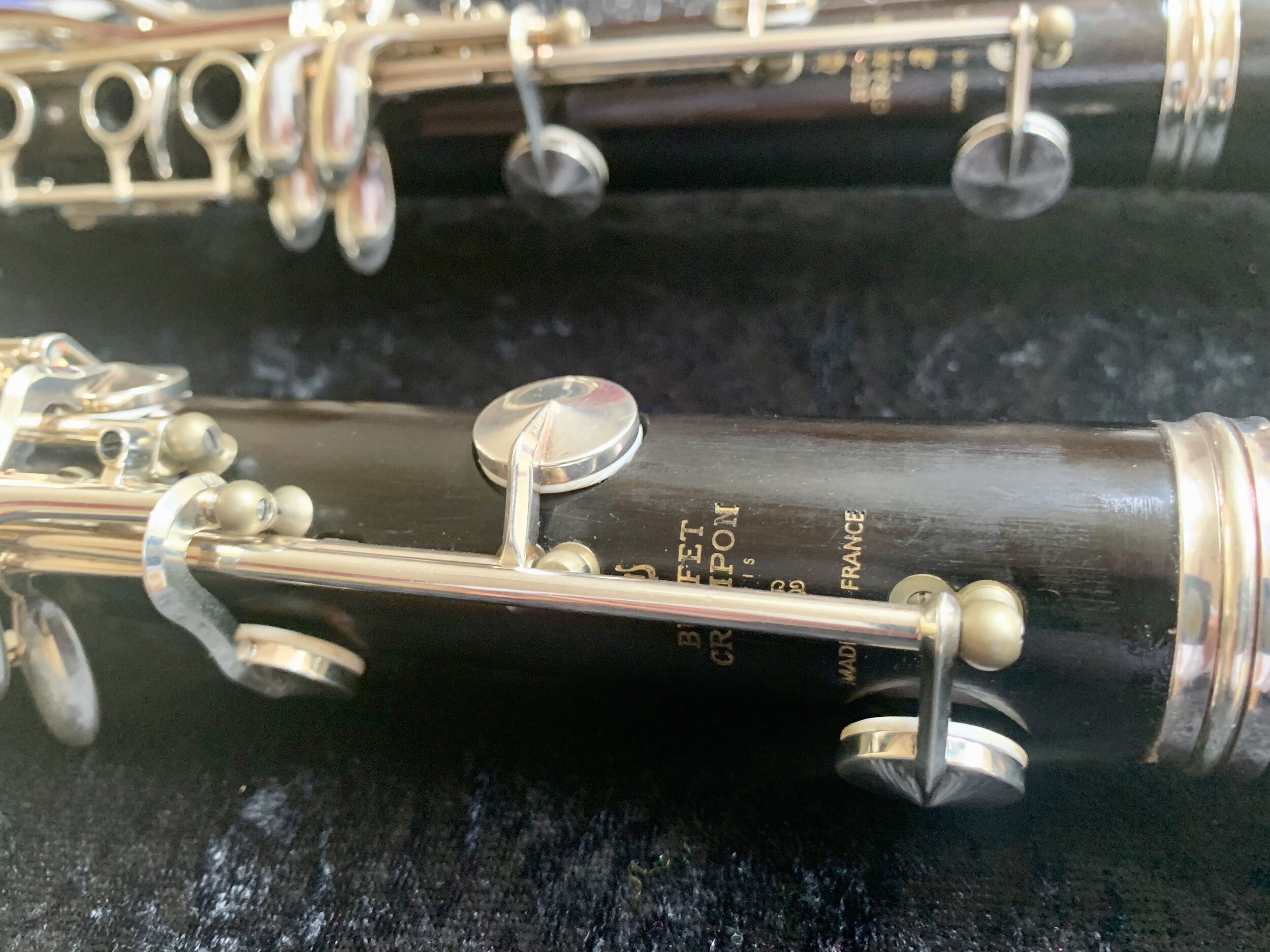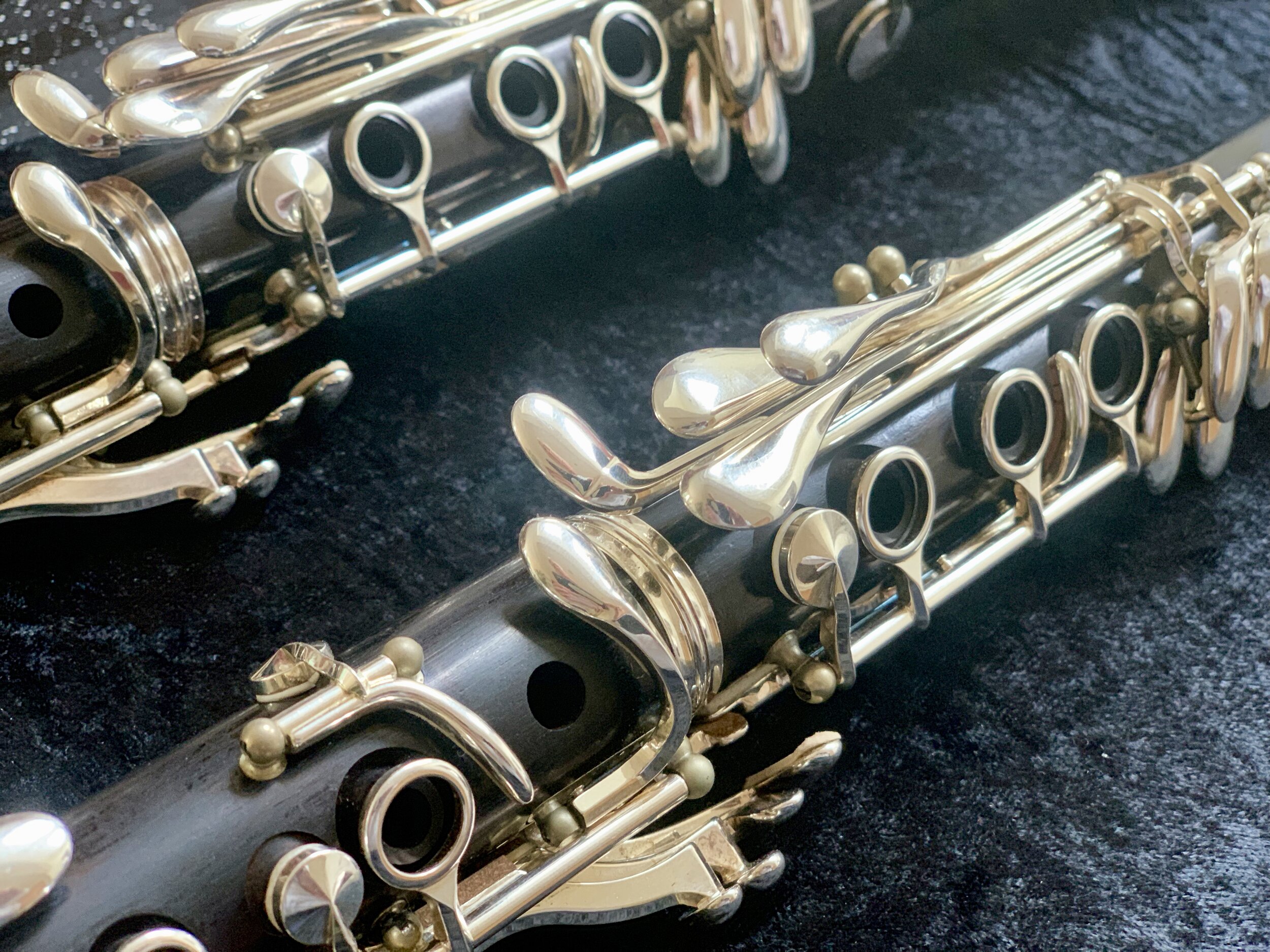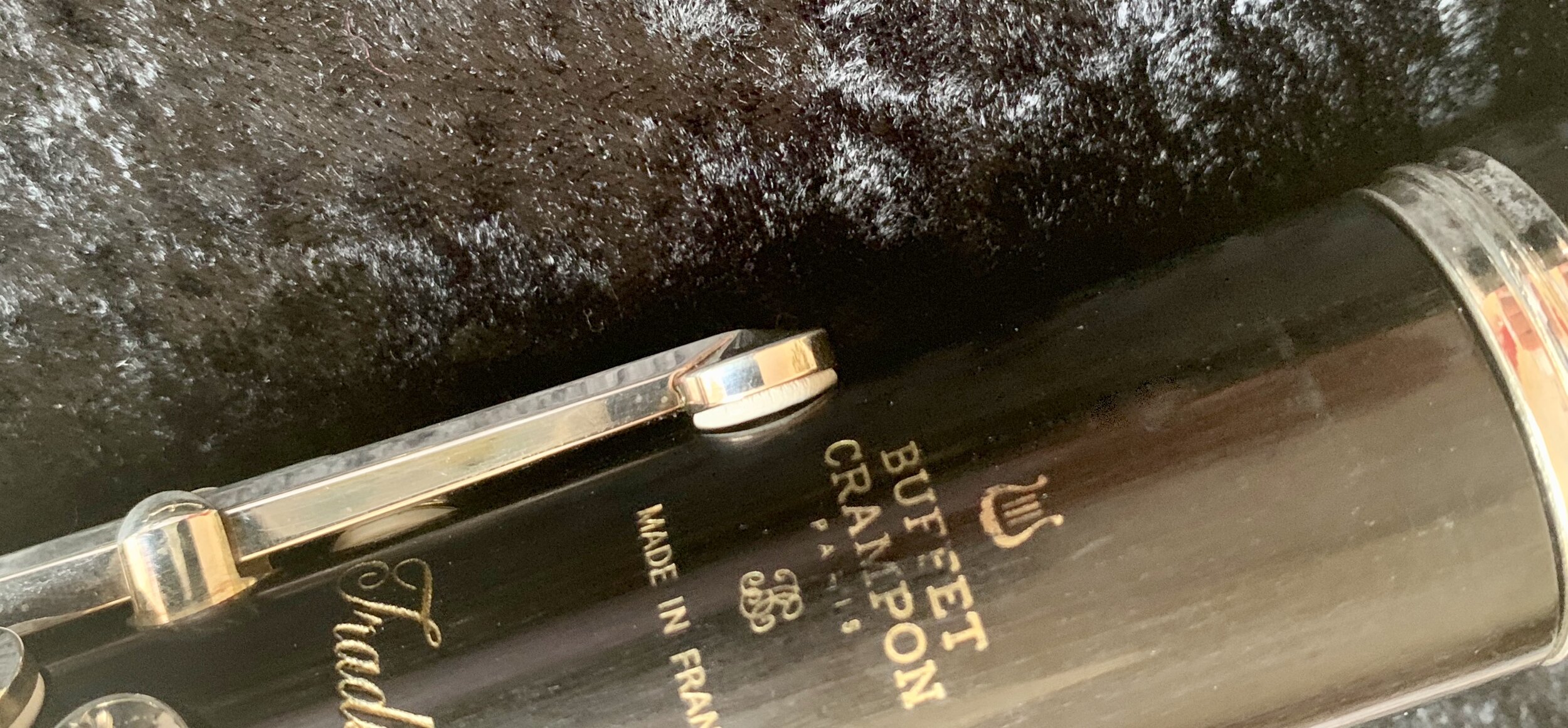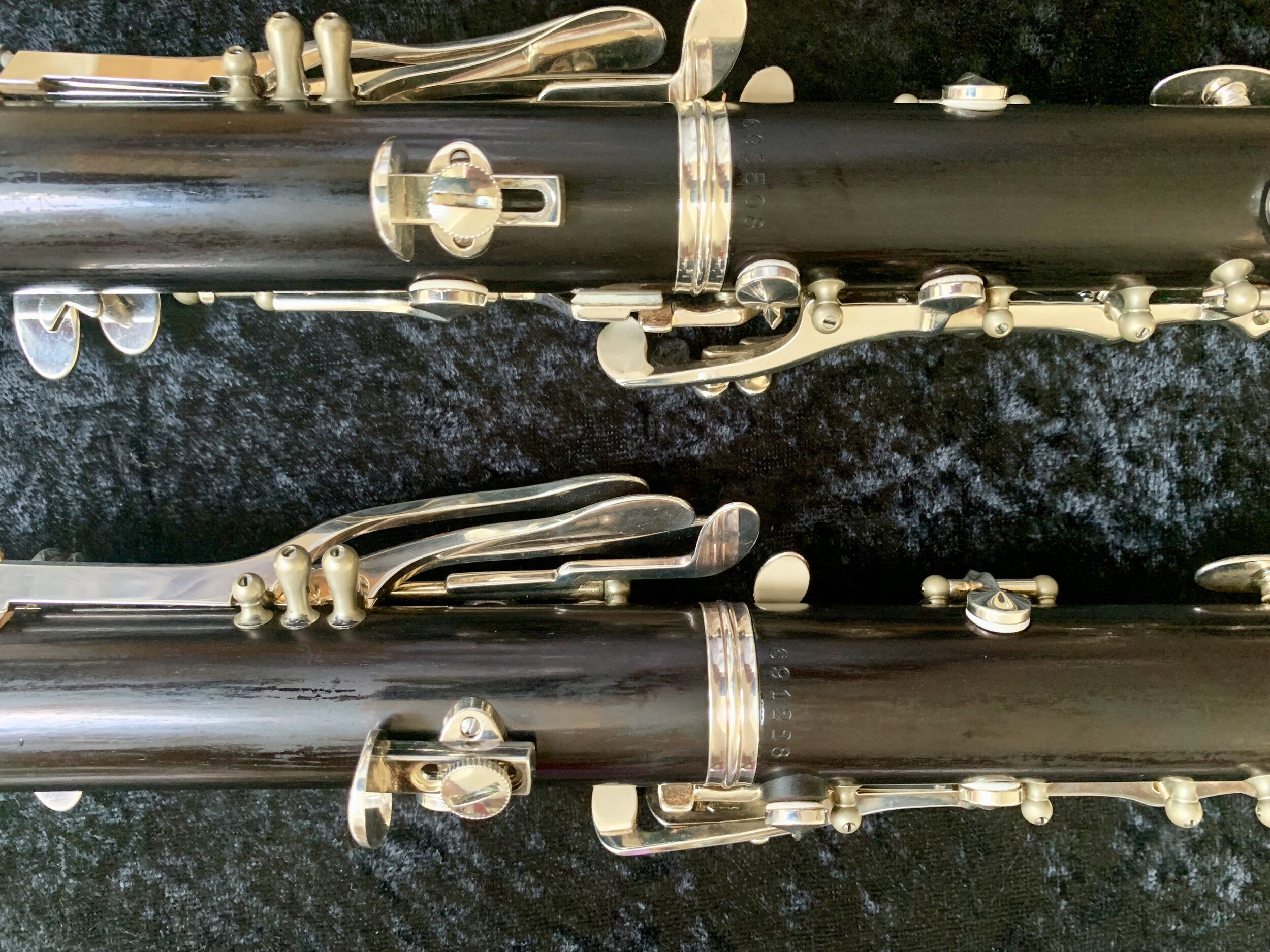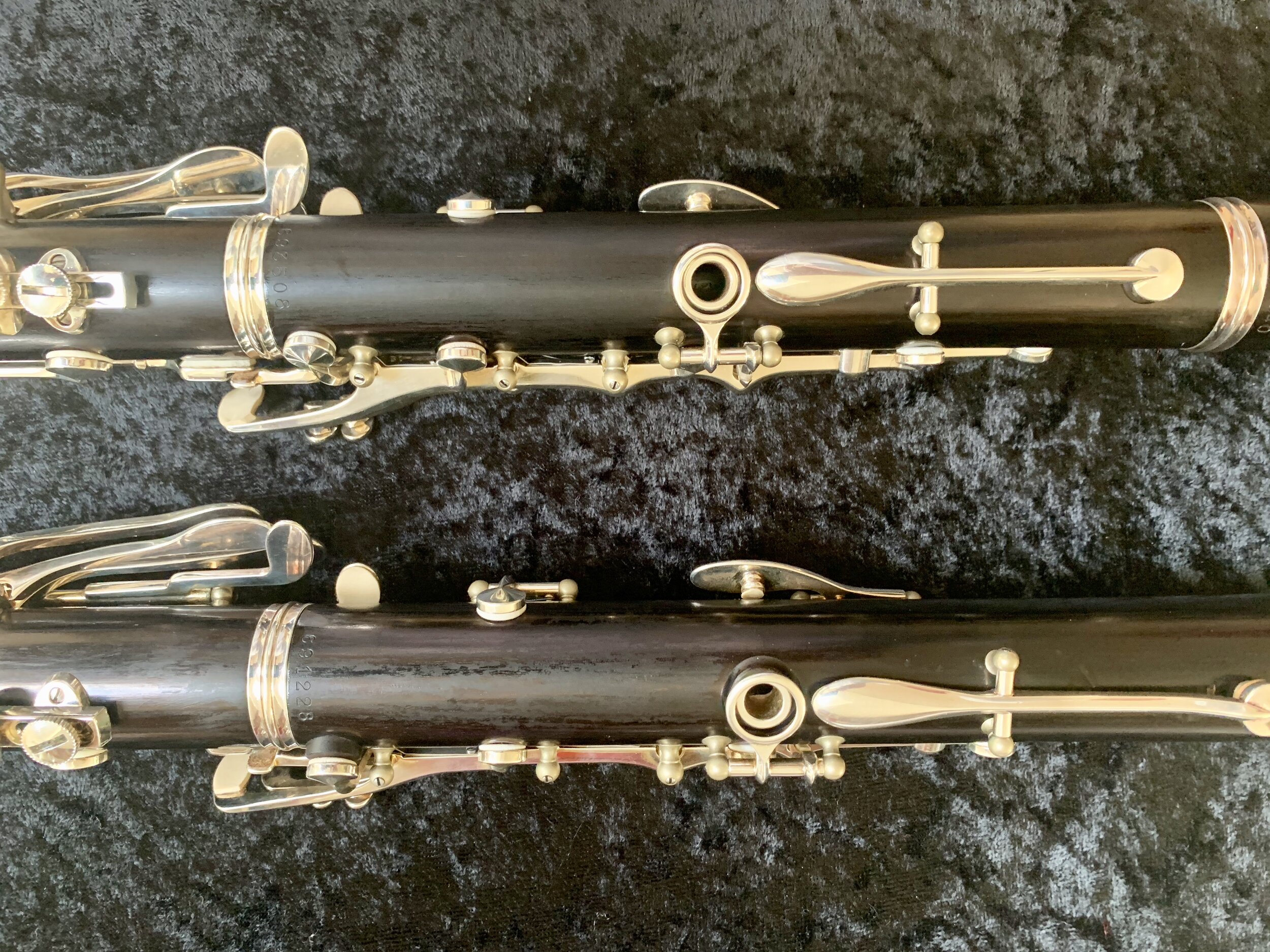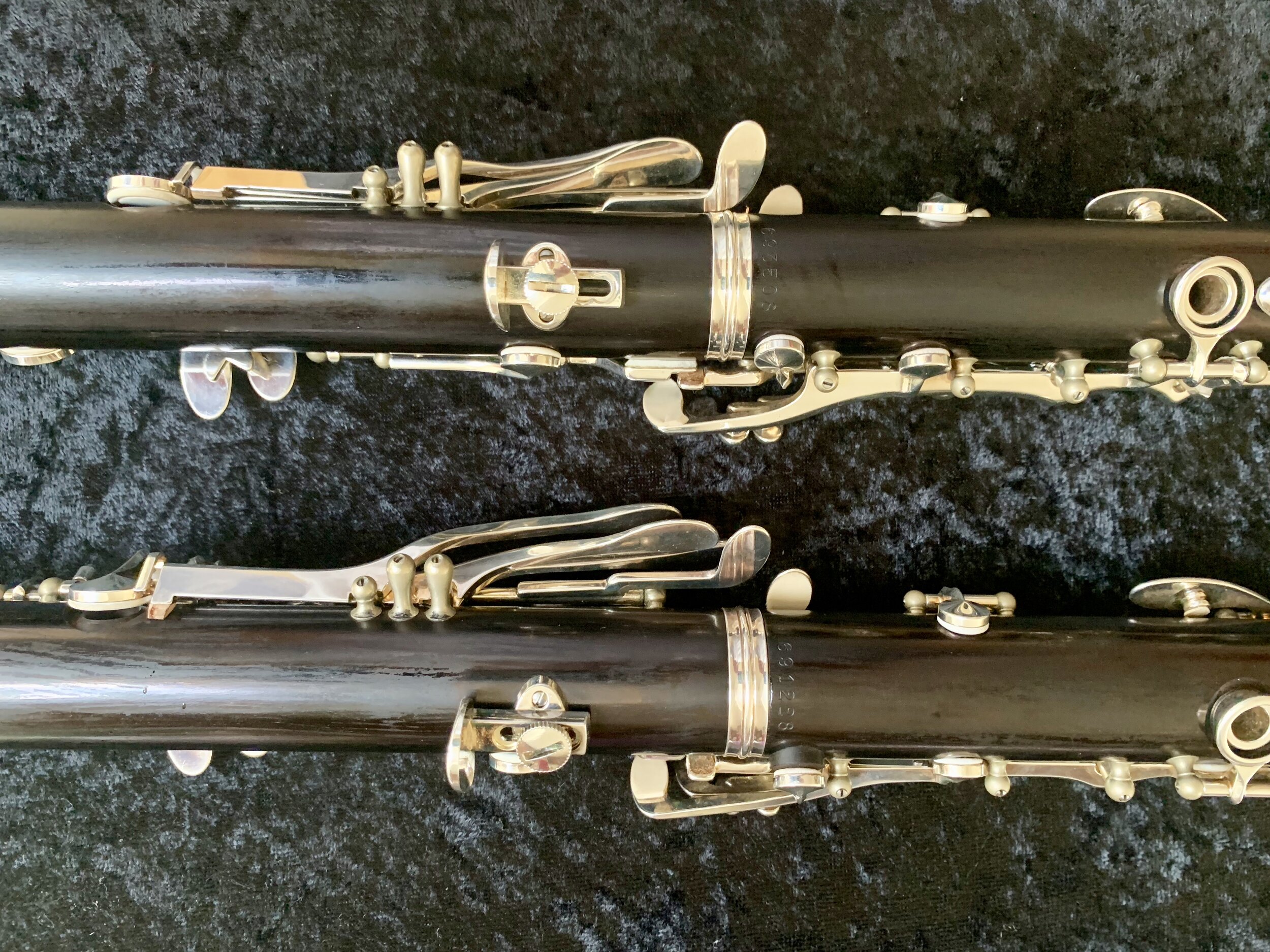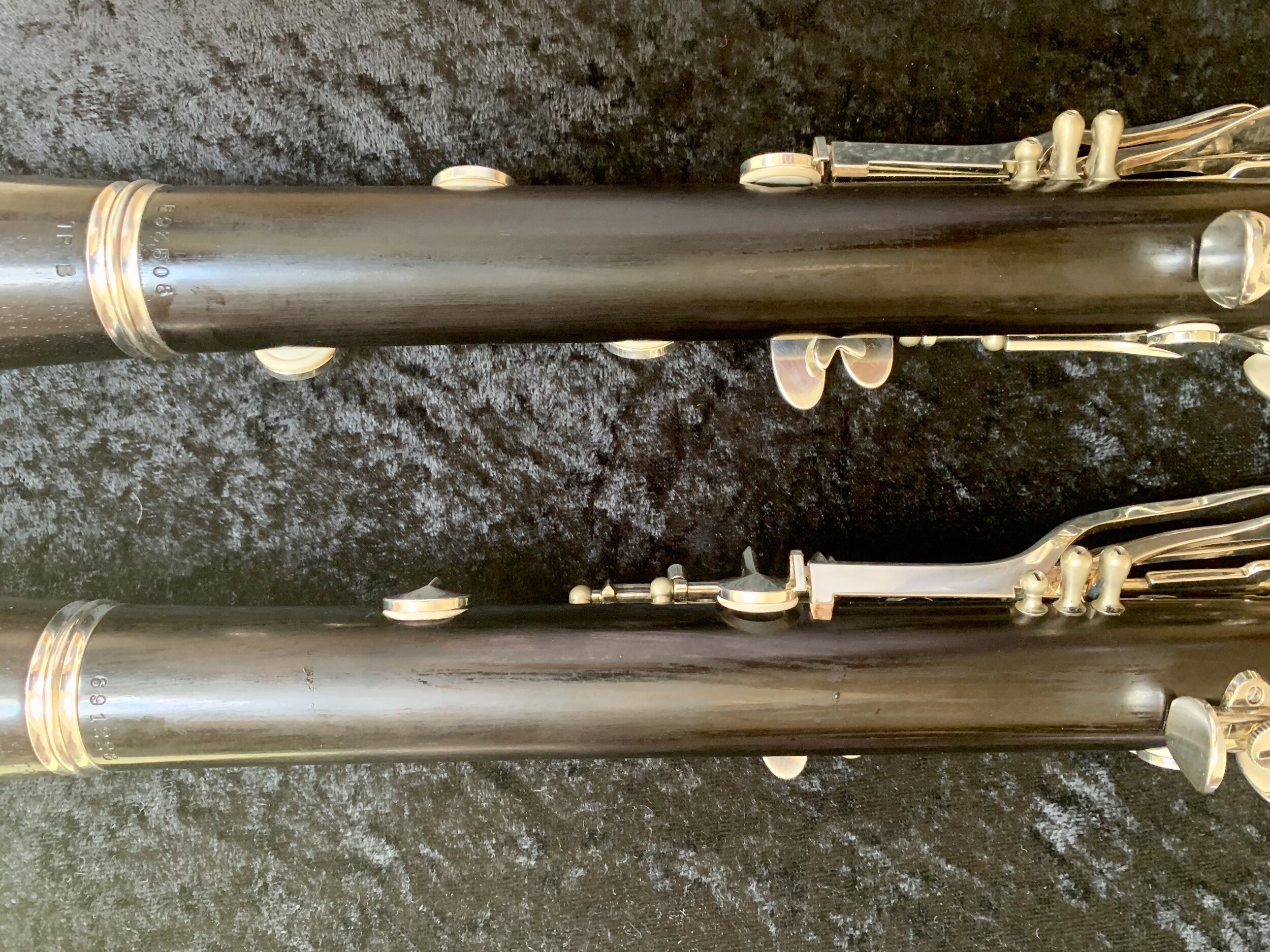 62C Buffet "Tradition" Matched Pair Bb+A
Buffet "Tradition" pair of top orchestral professional clarinets. These stunning instruments are around two years old and are in truly fabulous playing condition. Purchased new at considerable expense from John Packers in Taunton, both clarinets have been used sparingly over the last two years and as you can see by the photos they are in exceptional "as new "condition. There are no cracks in the wood and the keywork shows barely any sign of having been played. Both instruments play with wonderful ease with that rich, creamy Buffet sound.
This top of the range pair of clarinets come complete with four barrels (3 x 65mm and 1 x 64 mm) and a BAM Double Trekking Case.
Check out the demos below to hear these actual instruments being played.
Information sourced from the Buffet Factory reads..
The new Buffet "Tradition" clarinet places its roots firmly in research and development from Buffet Crampon's American and French Artists.
The American team, composed of Buffet Crampon Artists: Jonathan Gunn, Burt Hara, Victoria Luperi, Mark Nuccio and Gregory Raden.
The French team, composed of Buffet Crampon Artists: Michel Arrignon, Nicolas Baldeyrou and Paul Meyer.
All these artists were united around this project to share their performance experiences as orchestral players and soloists, and world view of the clarinet. And what a result ! Buffet's panel of American and French Artists were unanimous in the name for this new Buffet Crampon Clarinet: Tradition.
Finest quality grenadilla wood

Undercut tone holes: Improves tone and ease of response.

Power forged silver plated keywork, pre-plated in copper, finished in silver plate: Long lasting finish and comfortable feel.

Gore-Tex pads: Are long lasting and create a good seal.

Bore: Cylindrical bore design

Metal capped tenons: For stability and a centered tone.

Additional Eb lever key
The seller may also be prepared to sell each instrument separately by negotiation.
Price for Pair £5500 ONO
Condition 5*
COMMISSION SALE
Serial Numbers 691XXX (Bb) 693XXX (A)
Ref: 62C
Contact us for more information. Not available to purchase on-line without making contact beforehand.
Please email us at reedandsqueakcases@gmail.com for more information.