Clarinets for sale
Single clarinet case, double clarinet case. Bass clarinet case. Basset horn case, Alto clarinet case. Contrabass clarinet case. Eb clarinet case. C clarinet case. A clarinet case. Bb clarinet case.
52C Selmer-Paris Series 9 Pair of Clarinets Bb + A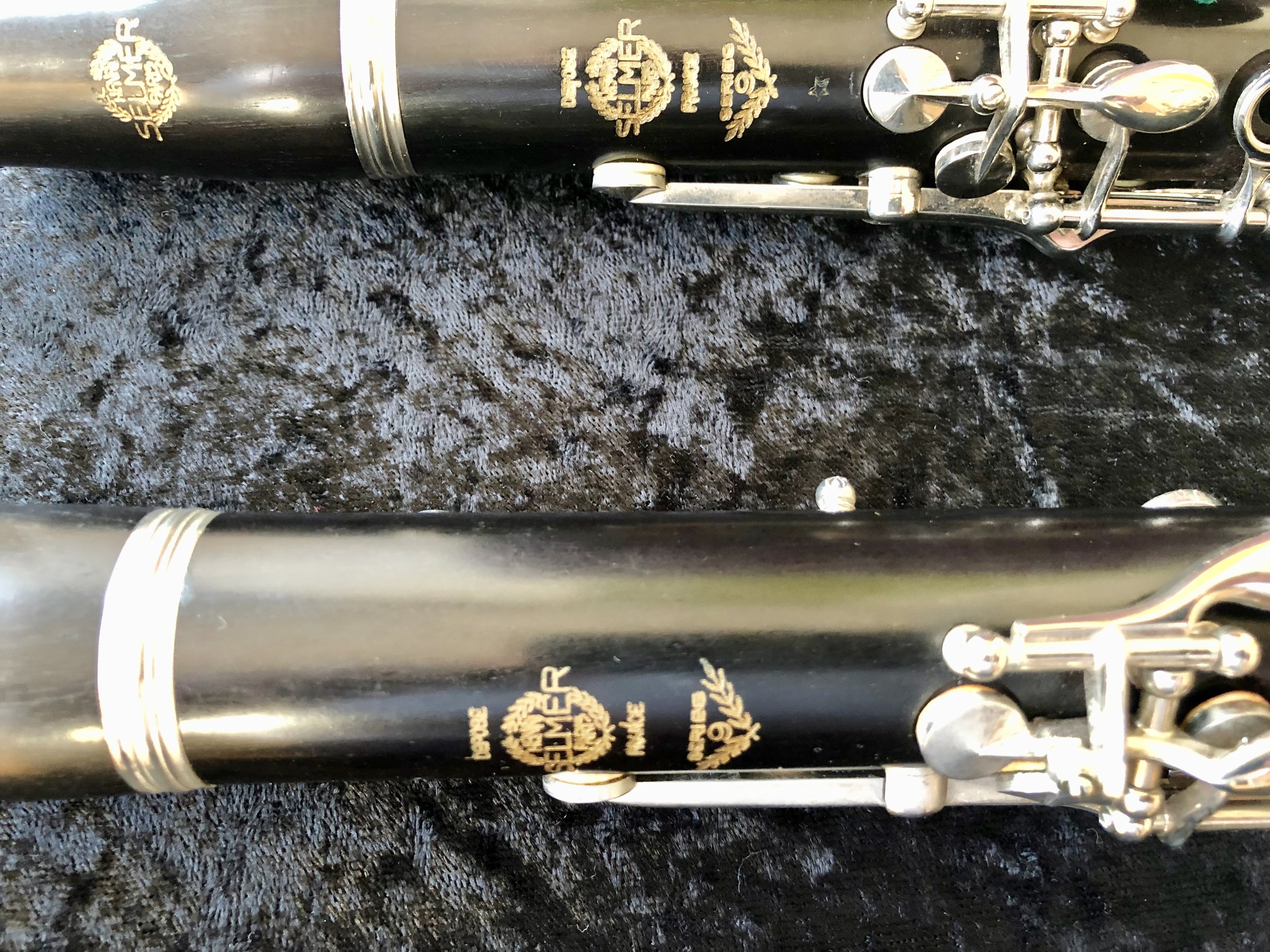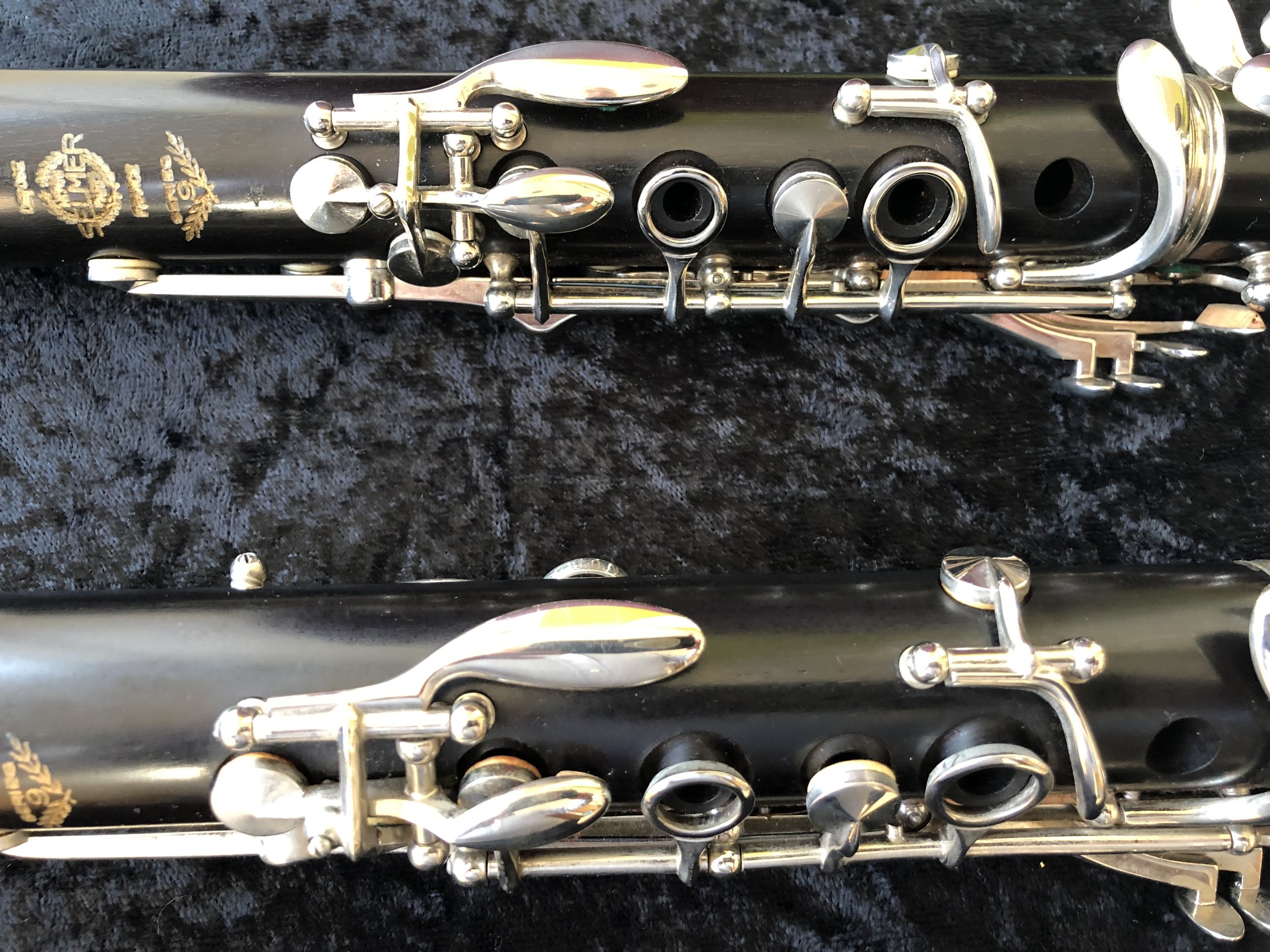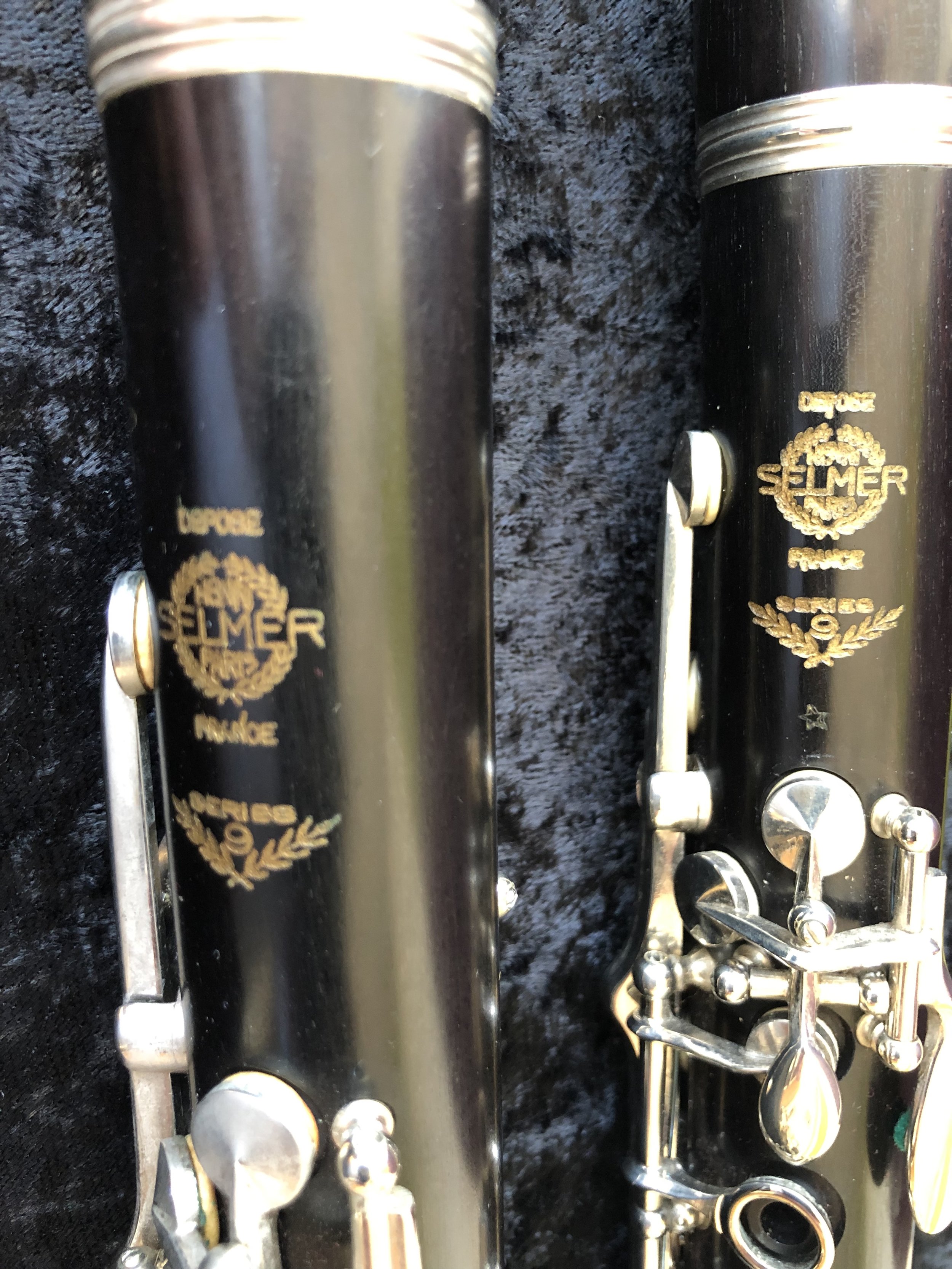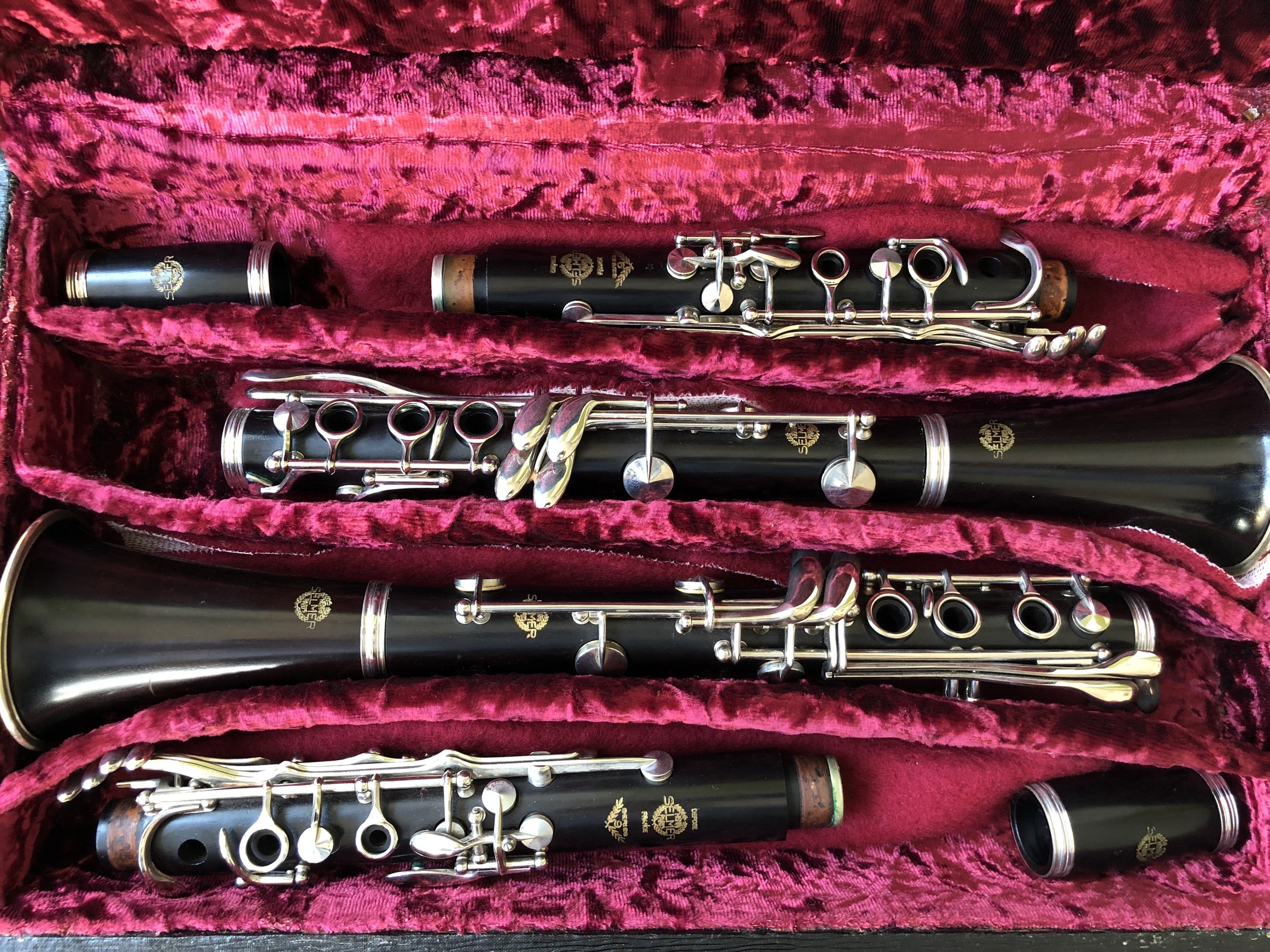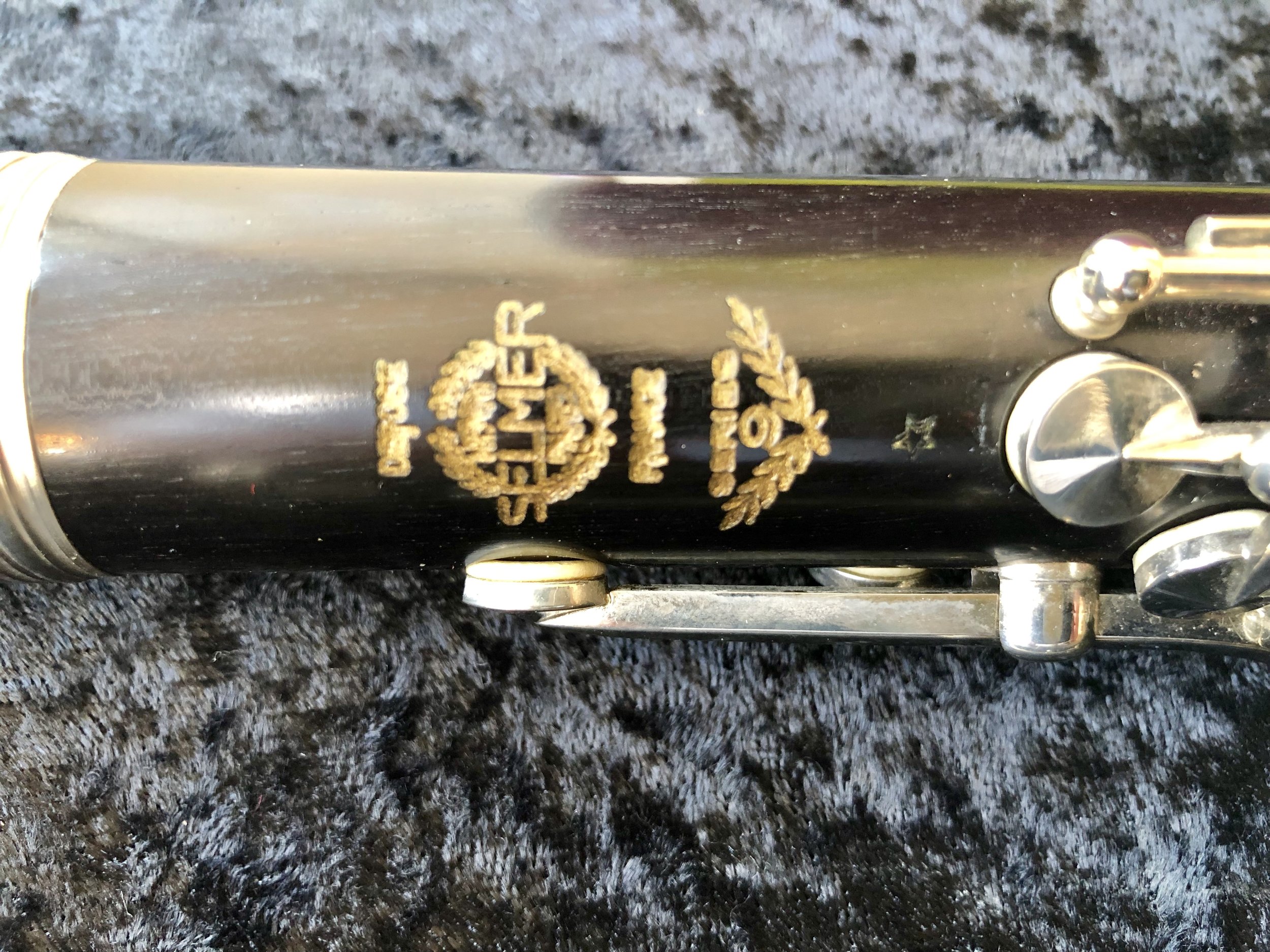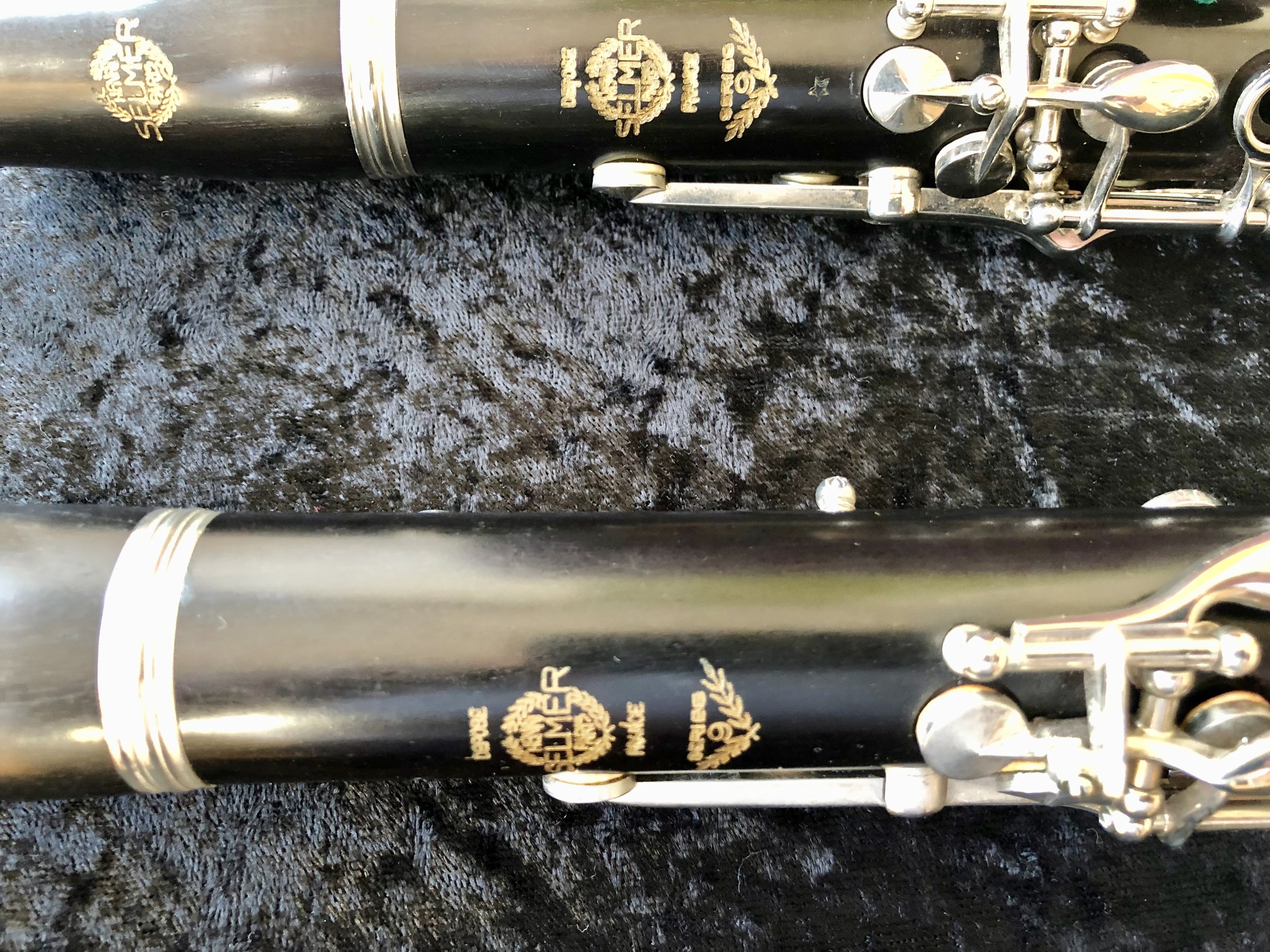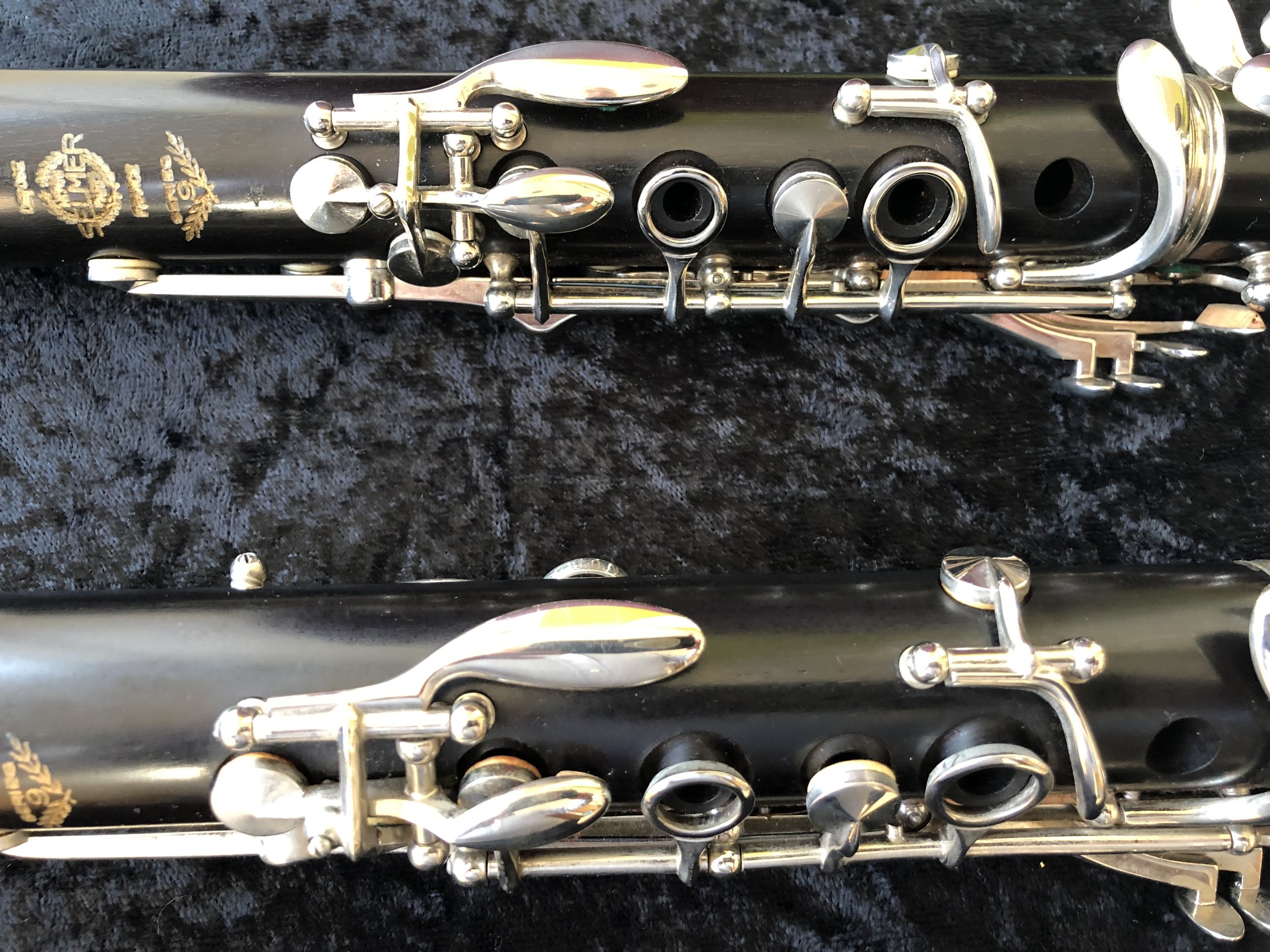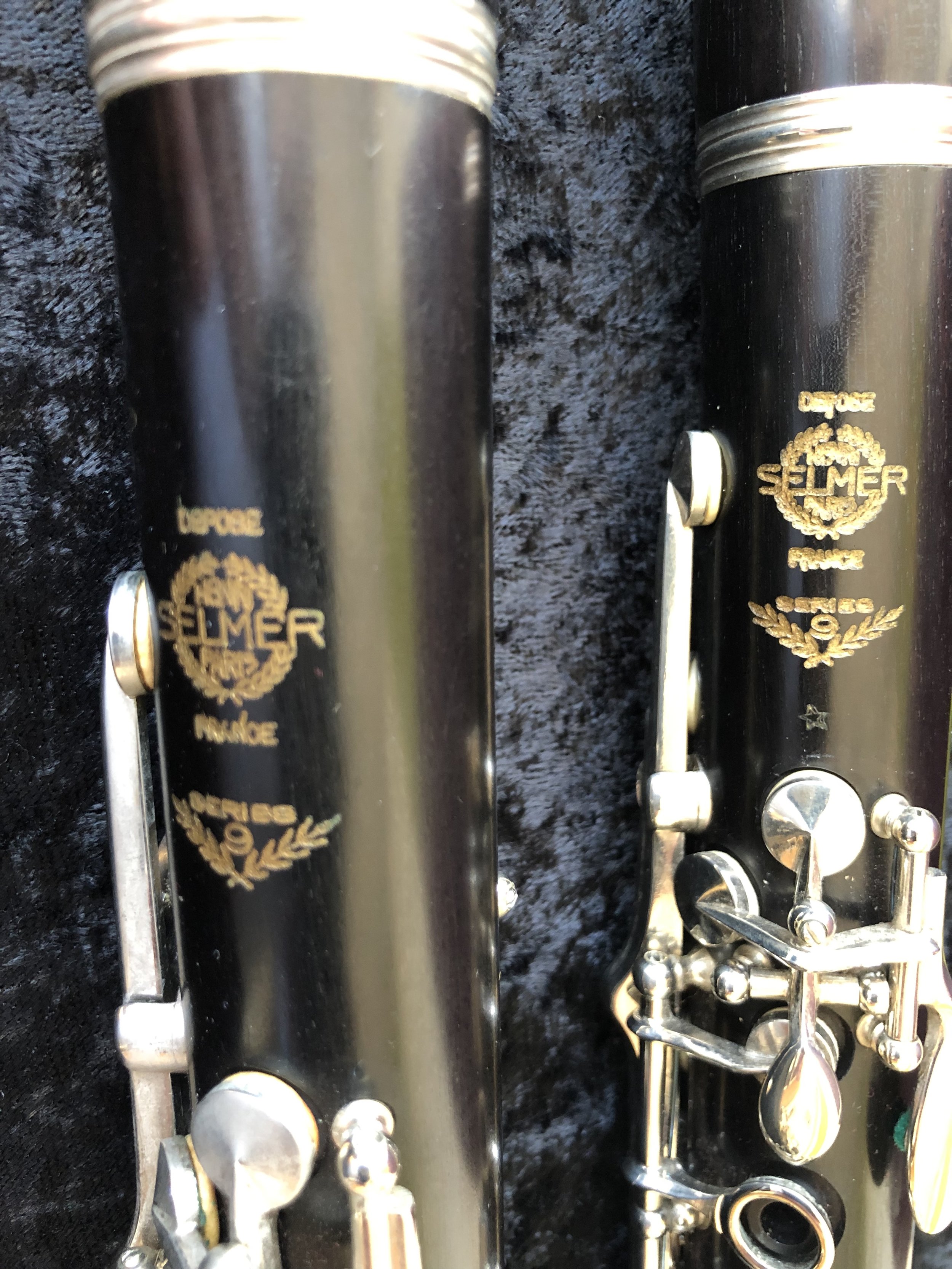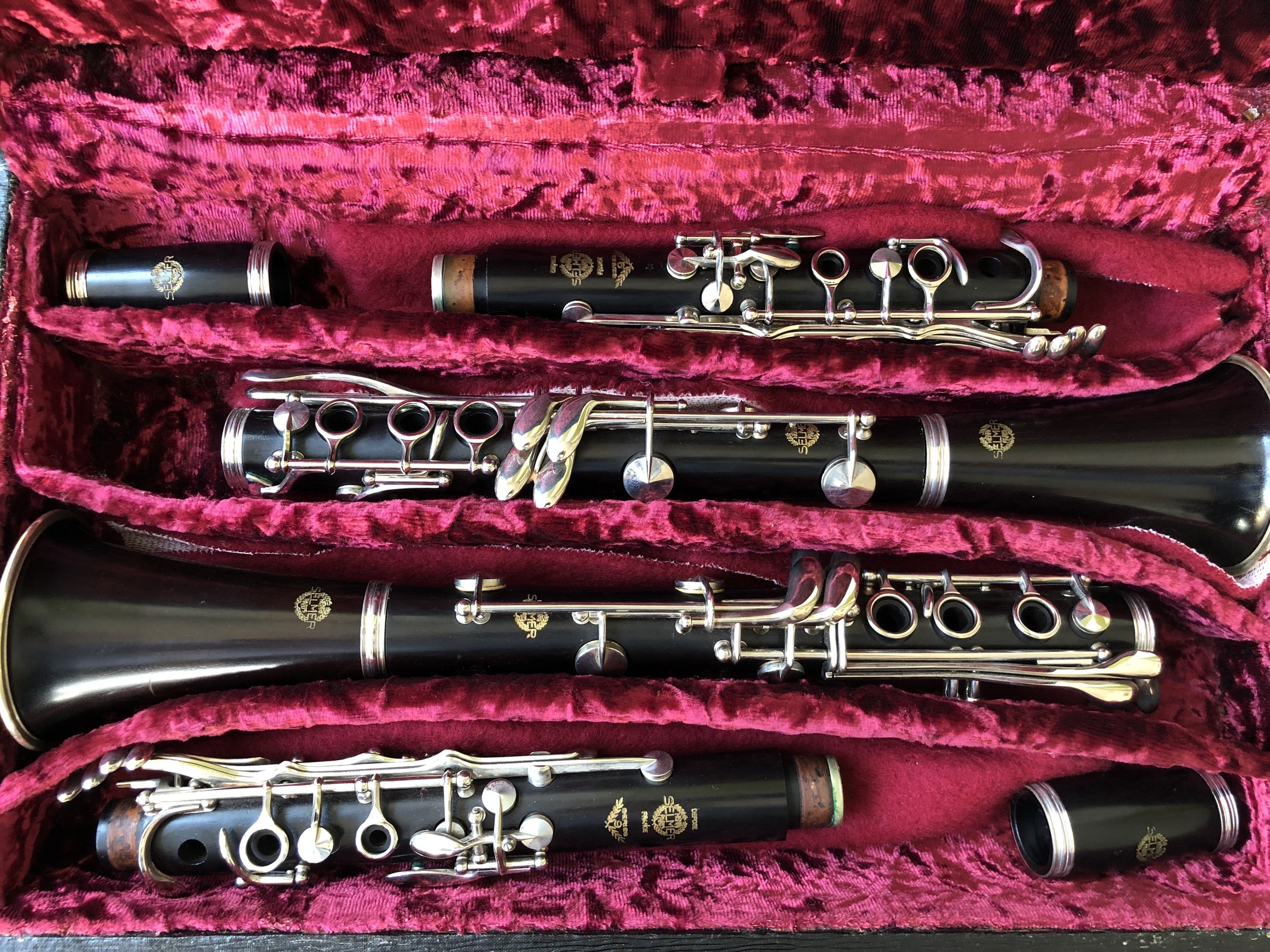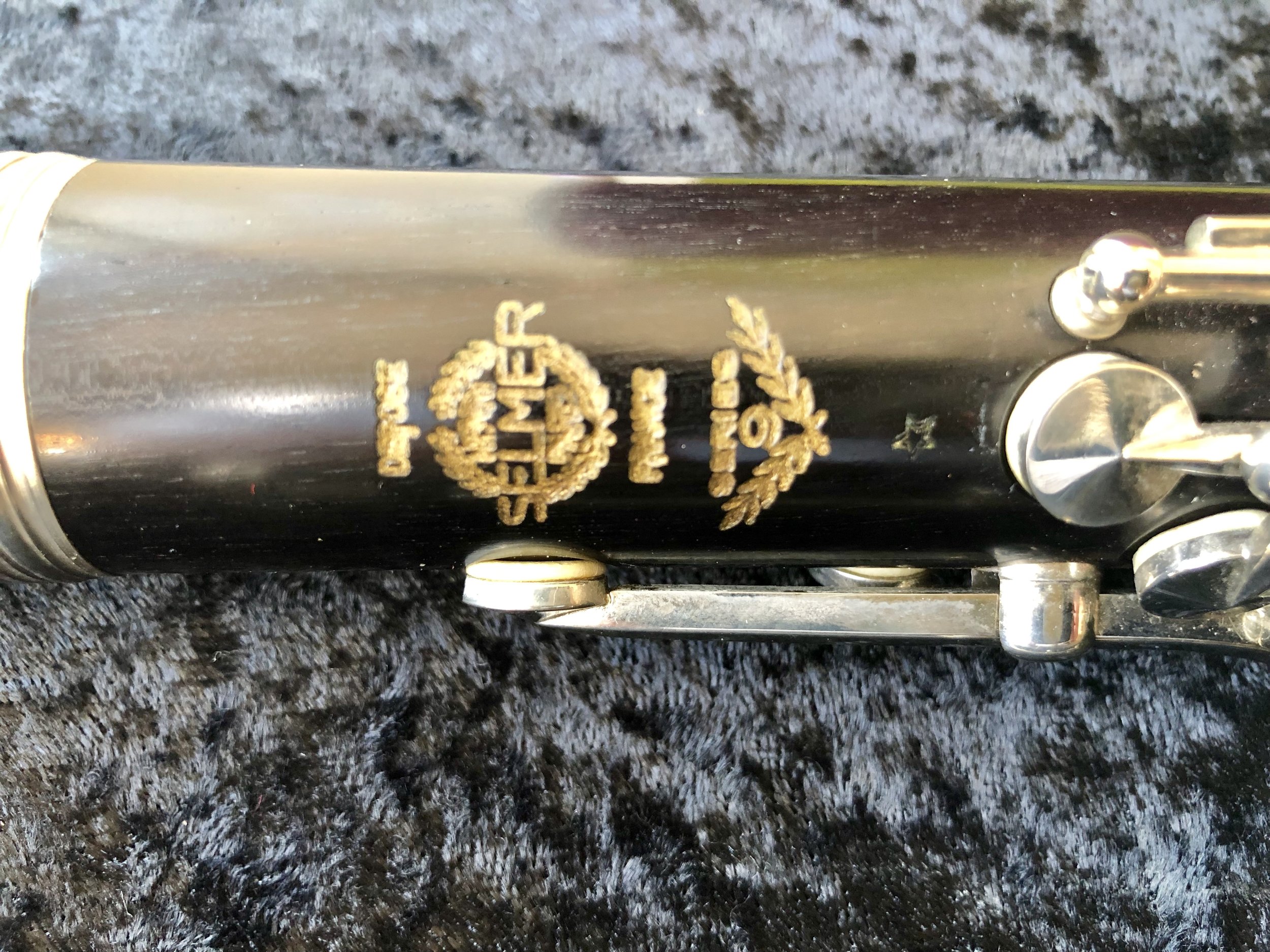 sale
52C Selmer-Paris Series 9 Pair of Clarinets Bb + A
Selmer "Series 9" pair of top orchestral professional clarinets. Dated around mid 1960's these Selmer clarinets are in stunning condition for their age. The beautiful quality of wood and the shining nickel-silver keys show that these instruments have been lovingly cared for. They were used frequently between the mid-1960's and mid-1970's, but only occasionally in the years since then. Both instruments play with great ease and fluidity with a warm mellow sound.
Both clarinets have been serviced recently. All pads seal perfectly and both instruments play well with good intonation. Vintage double case included but can be upgraded to a Reed and Squeak Compact Double case by negotiation.
The seller may also be prepared to sell each instrument separately by negotiation.
Price for Pair NOW £1399 ONO
*Condition 5
COMMISSION SALE
Serial Numbers 1326 (A) S9458 (Bb)
Ref: 52C
Contact us for more information. Not available to purchase on-line without making contact beforehand.
Please email us at reedandsqueakcases@gmail.com for more information.