Clarinets for sale
Single clarinet case, double clarinet case. Bass clarinet case. Basset horn case, Alto clarinet case. Contrabass clarinet case. Eb clarinet case. C clarinet case. A clarinet case. Bb clarinet case.
189 Selmer Bass Clarinet - Low C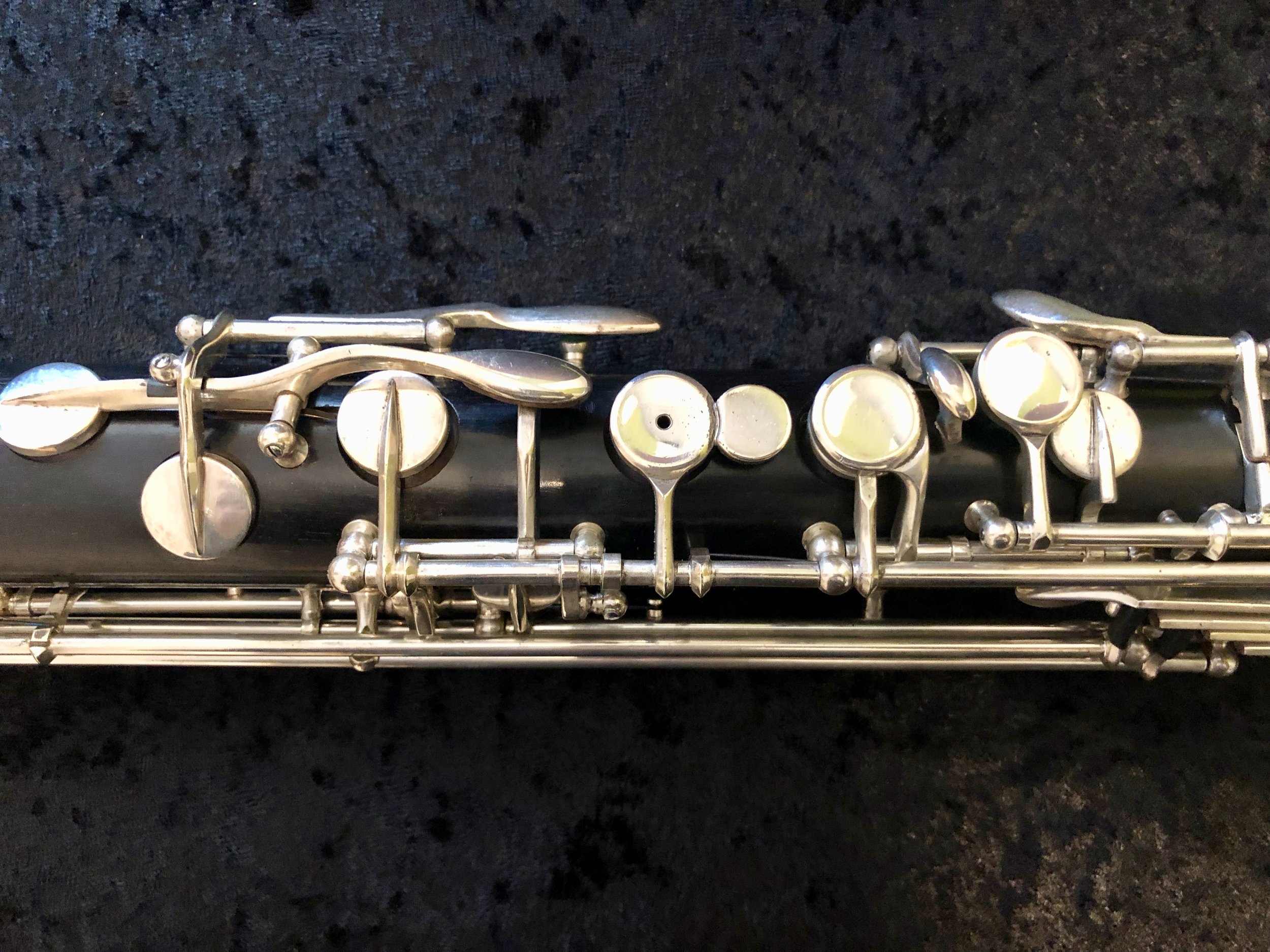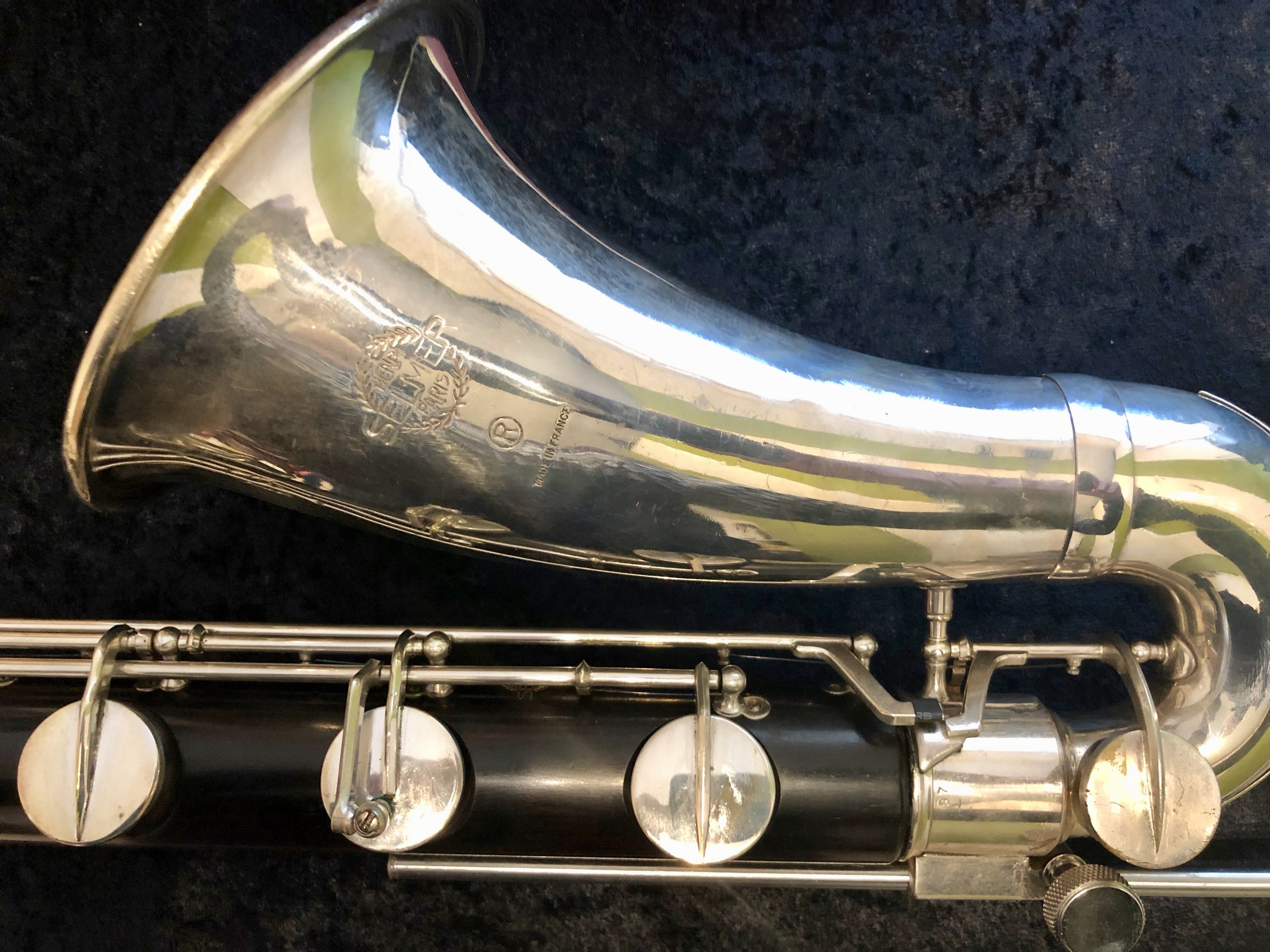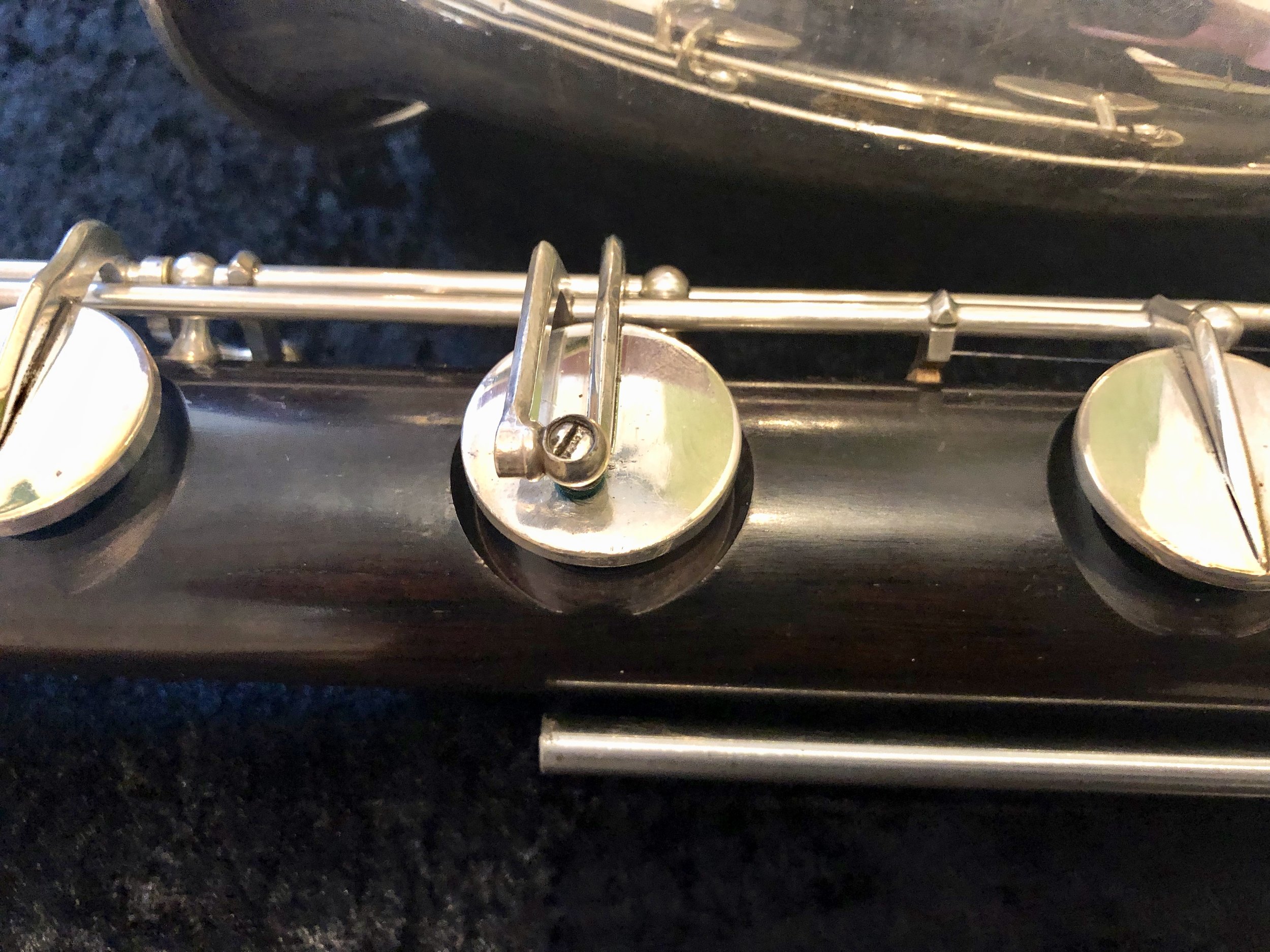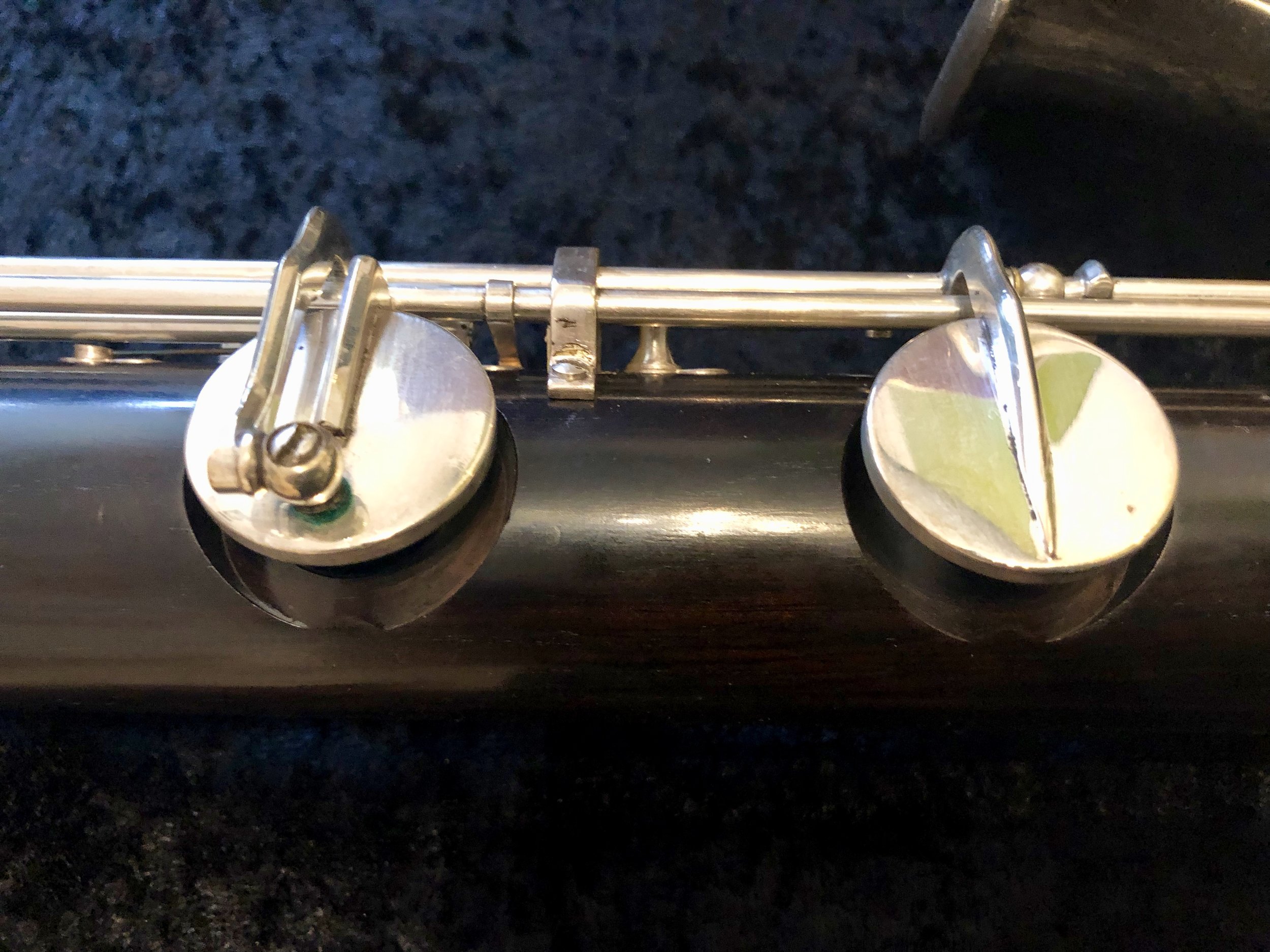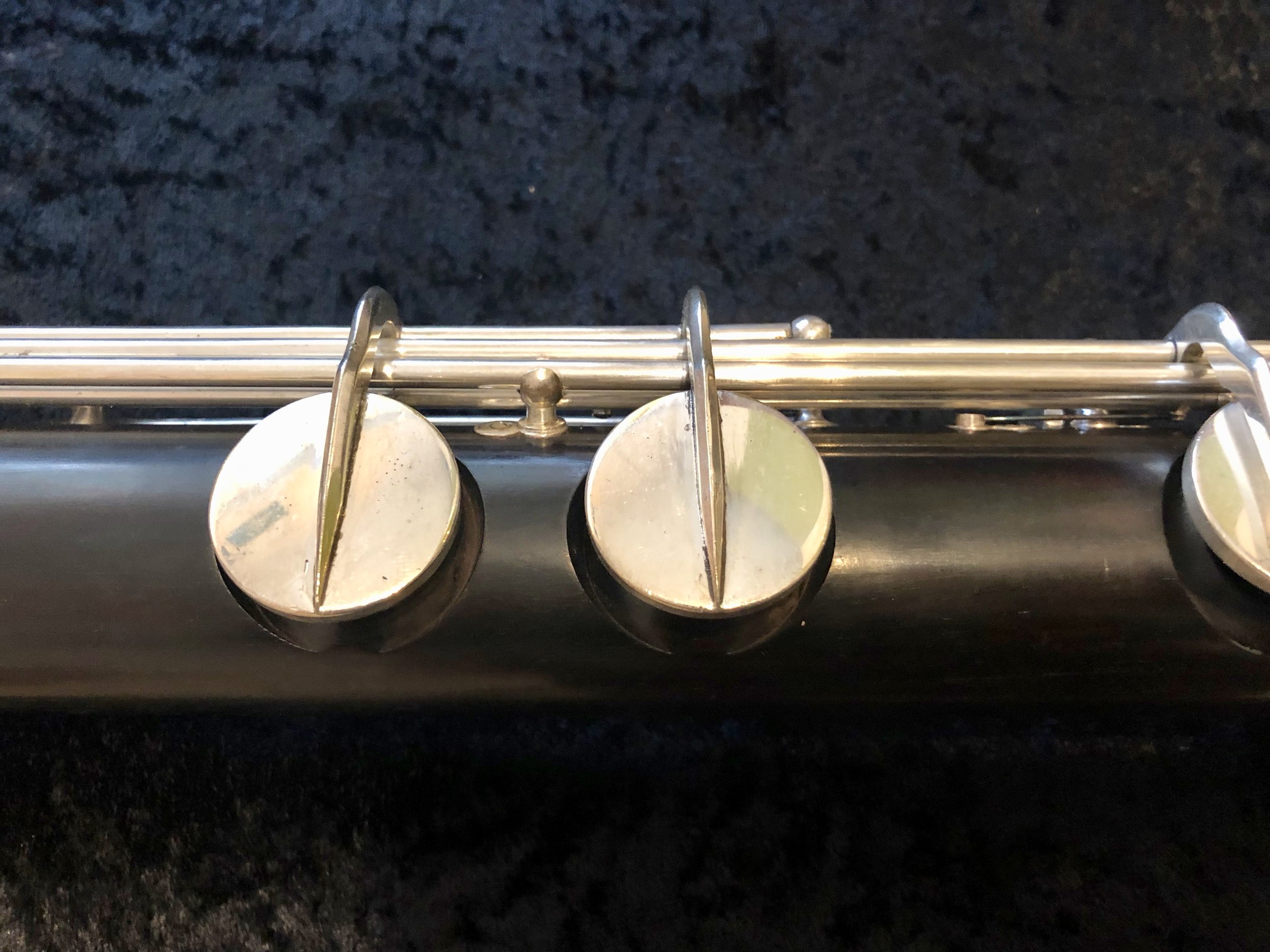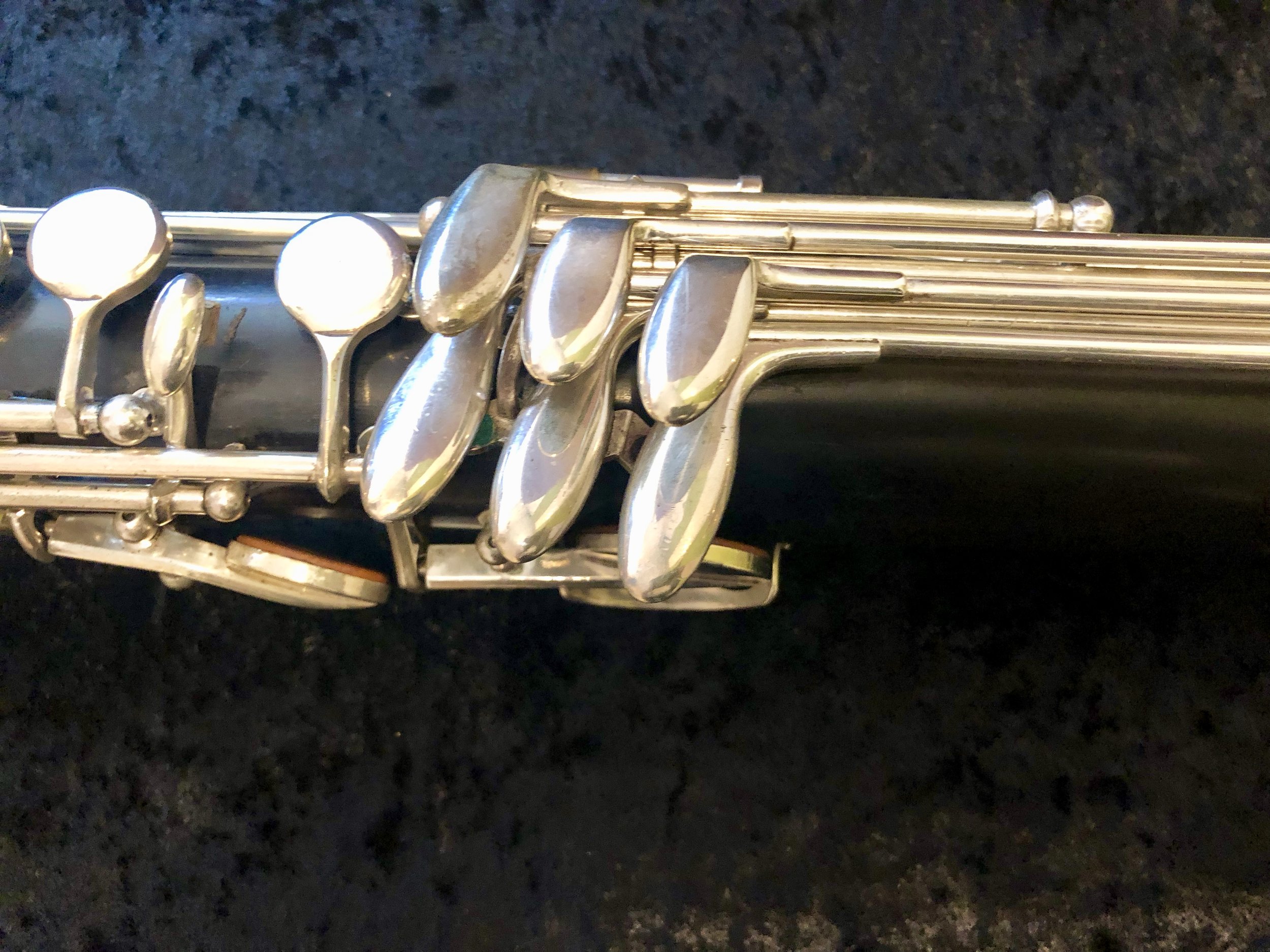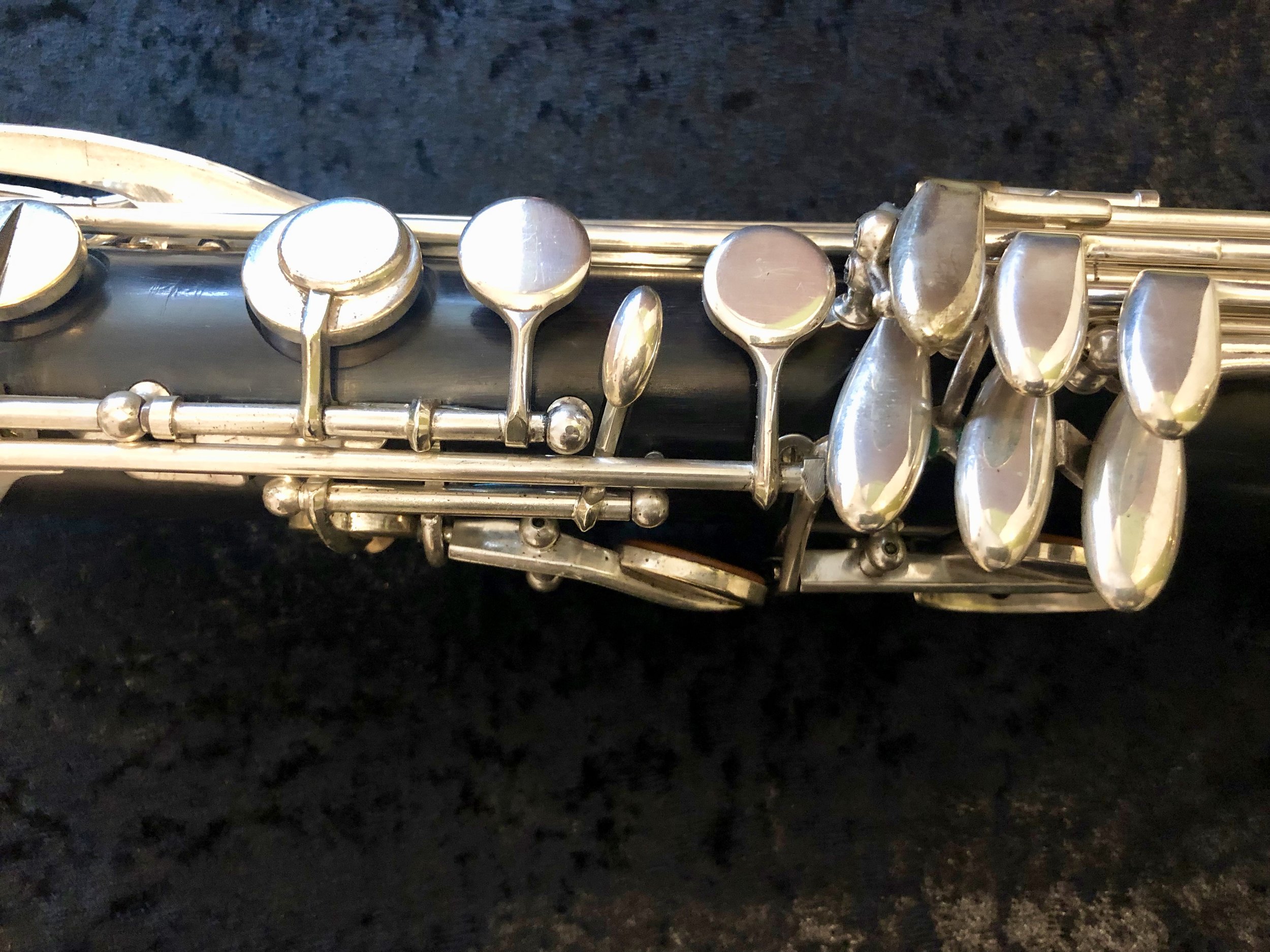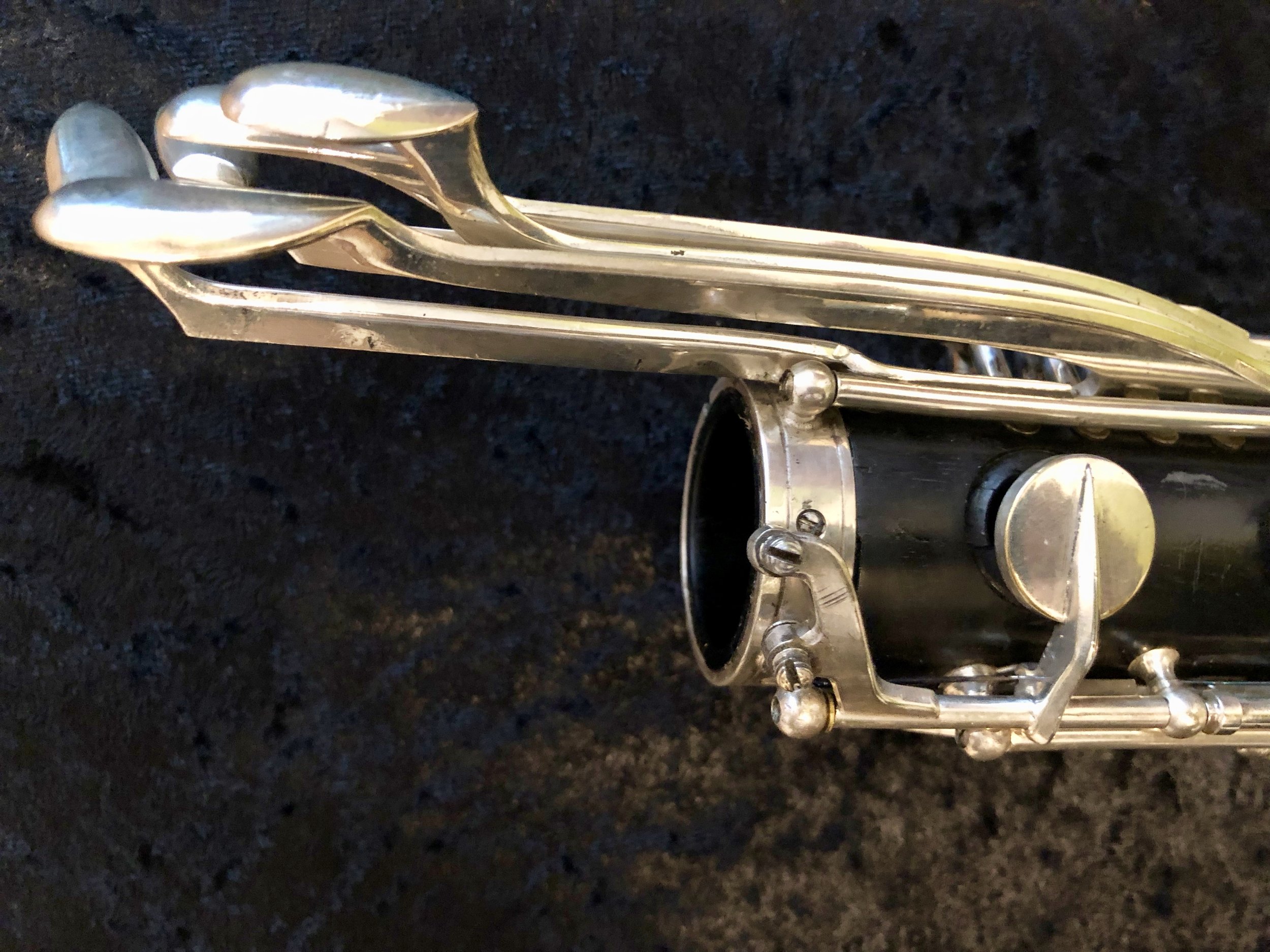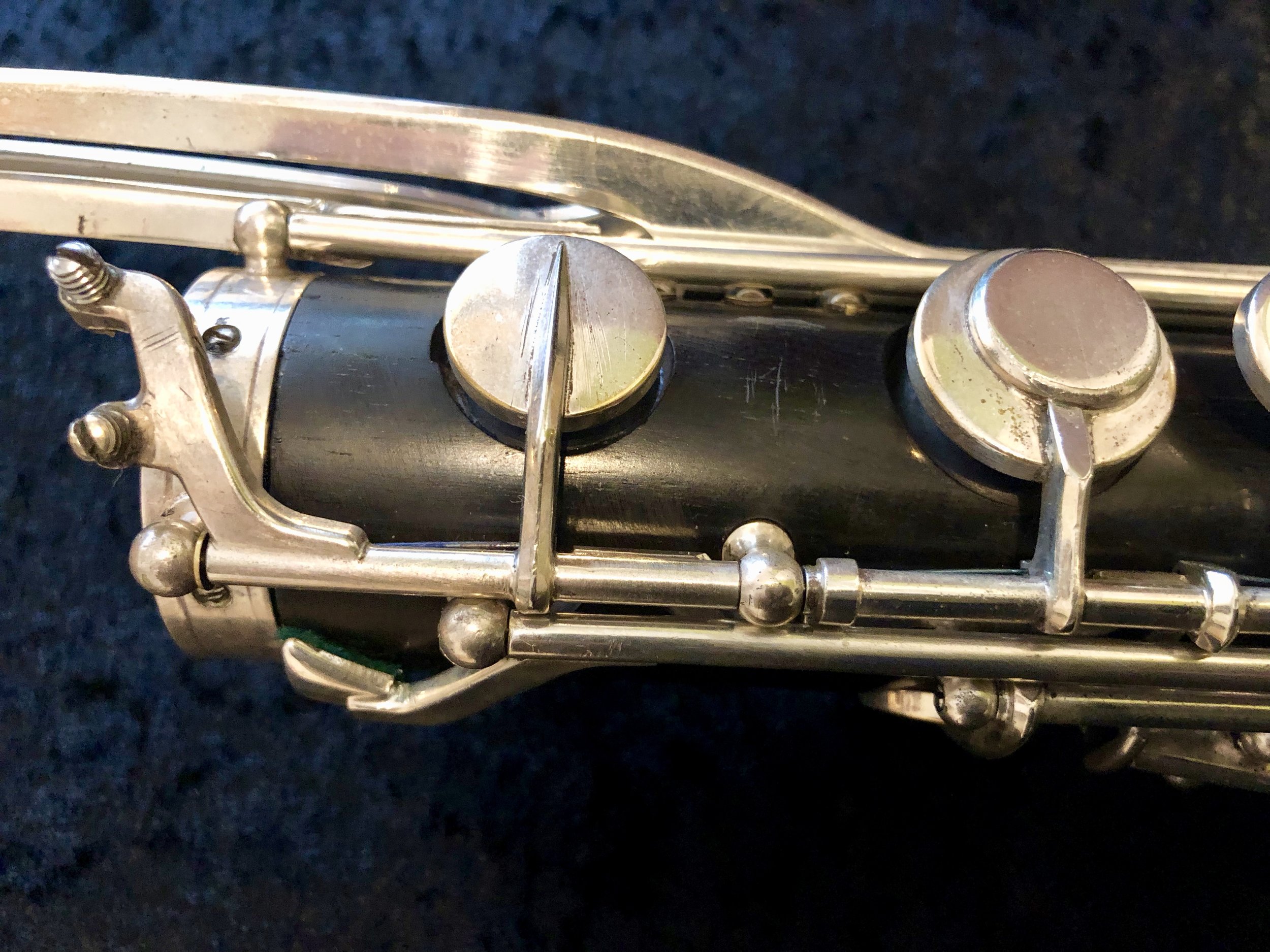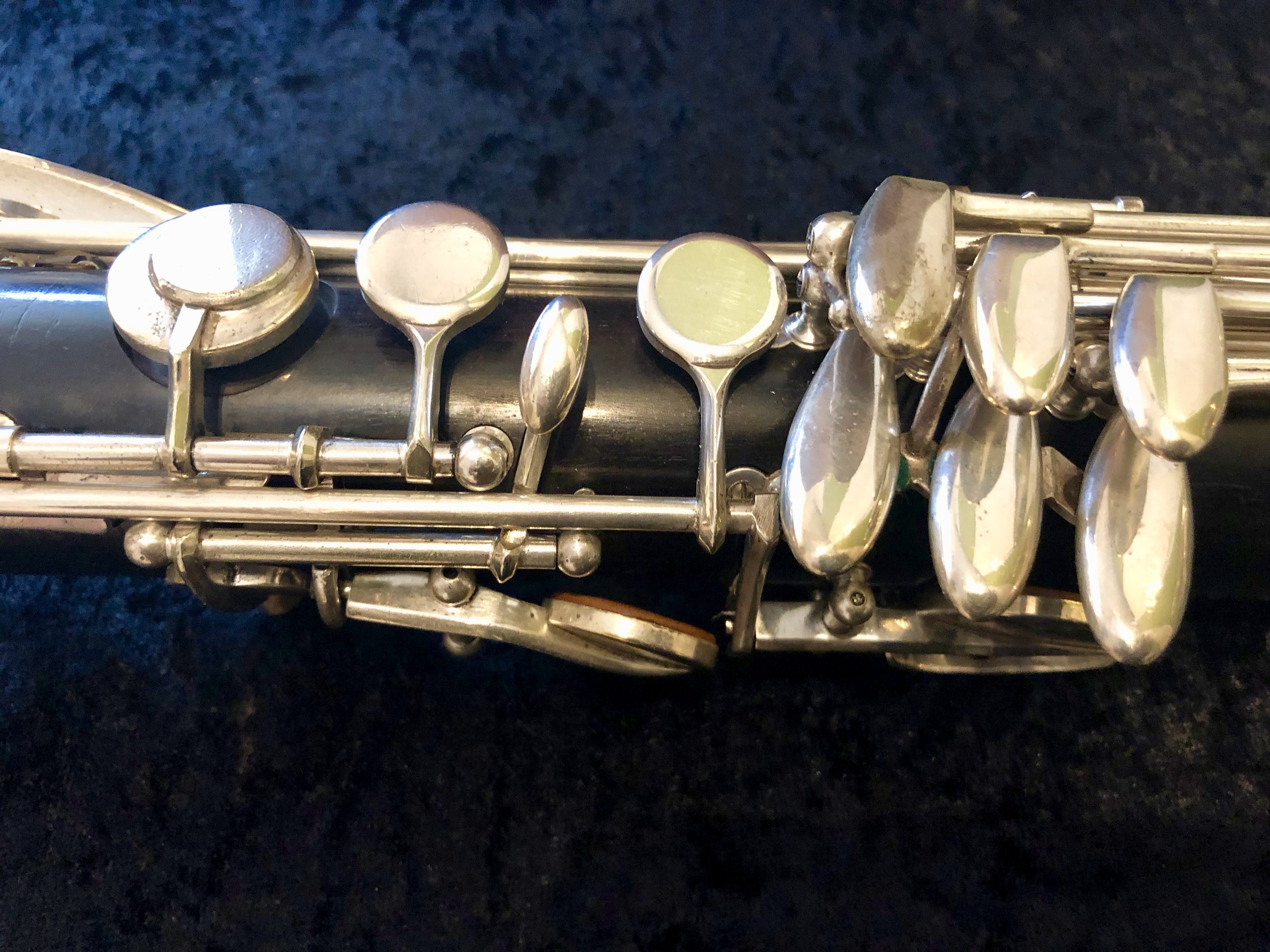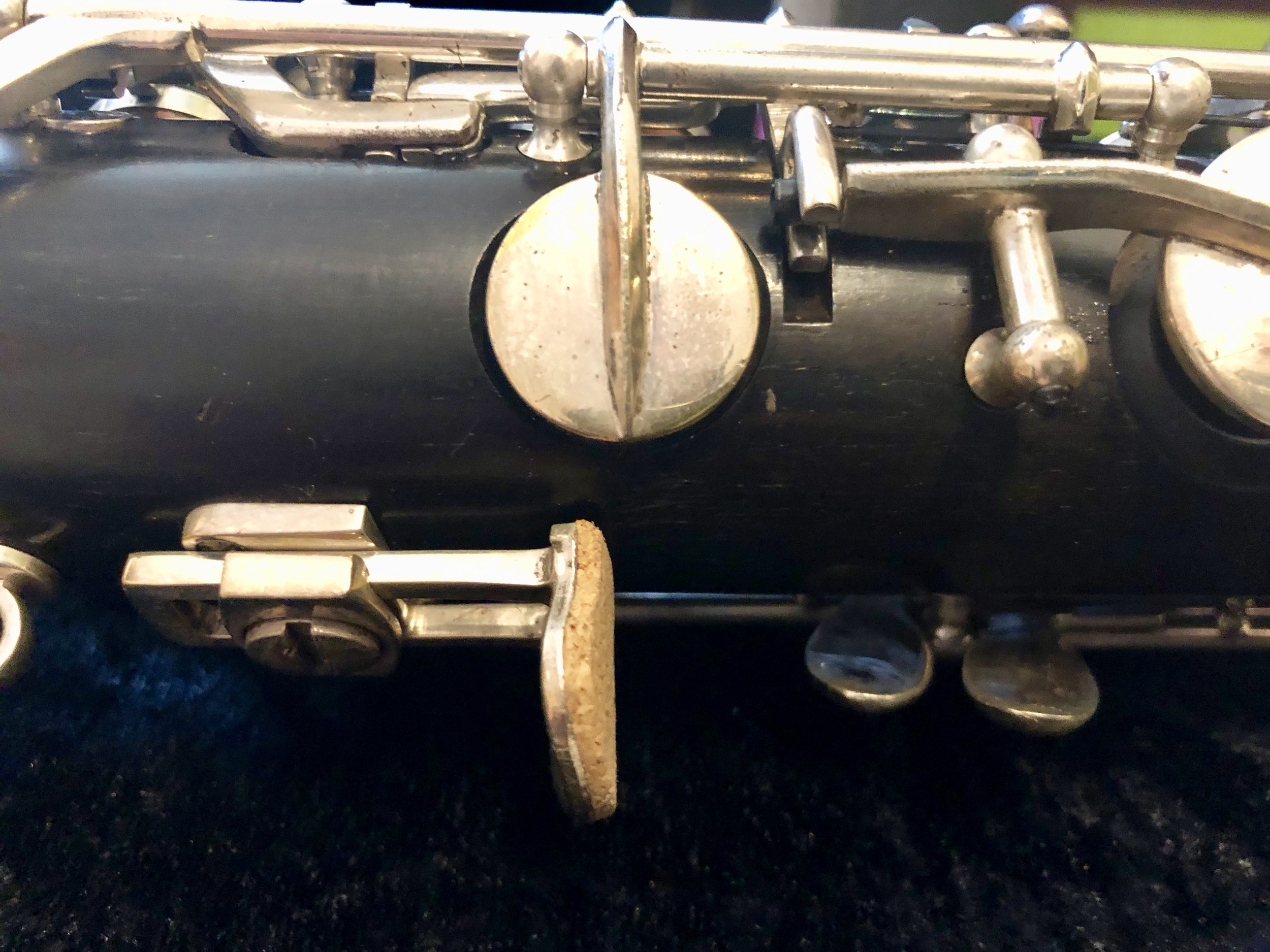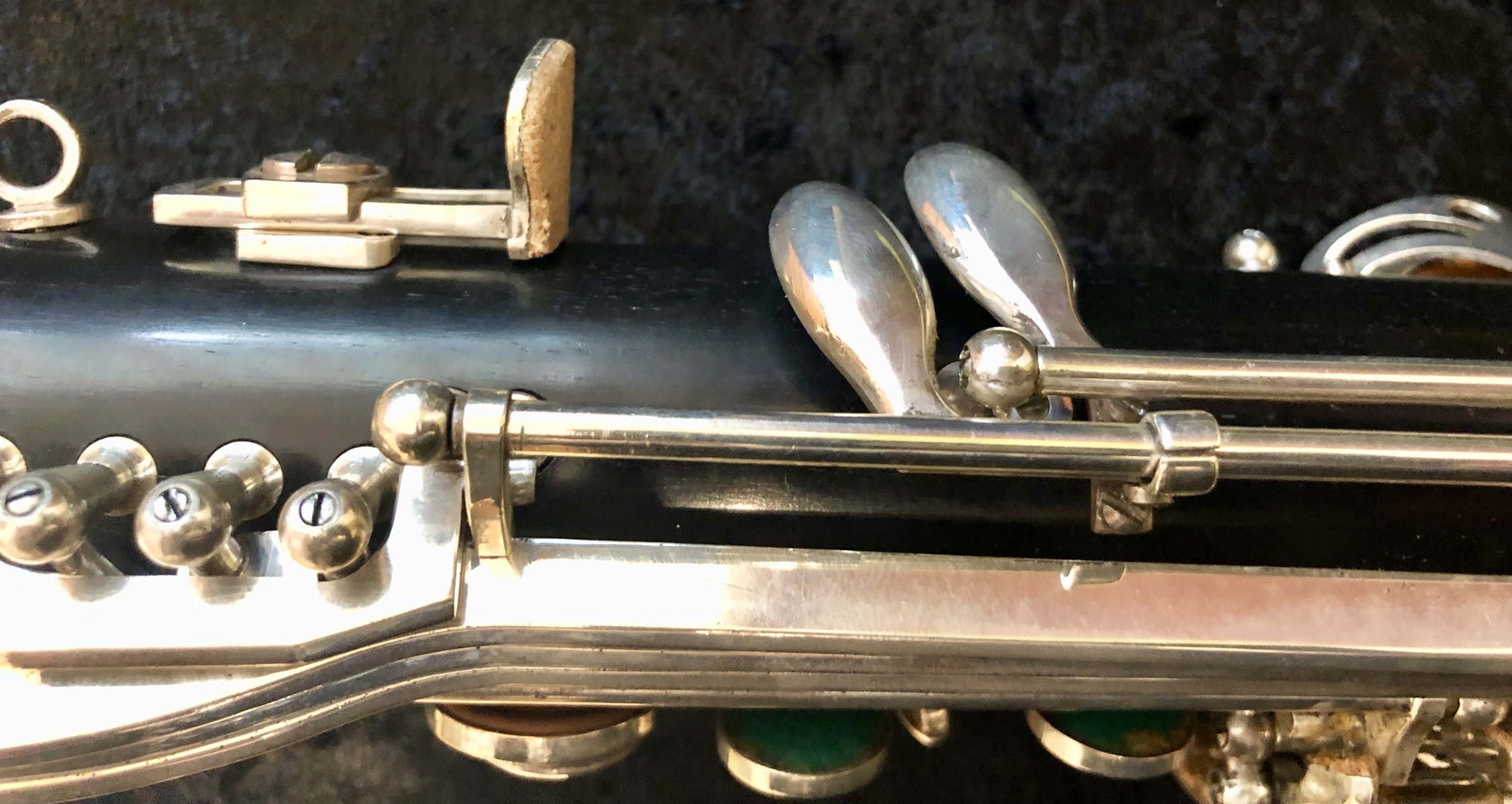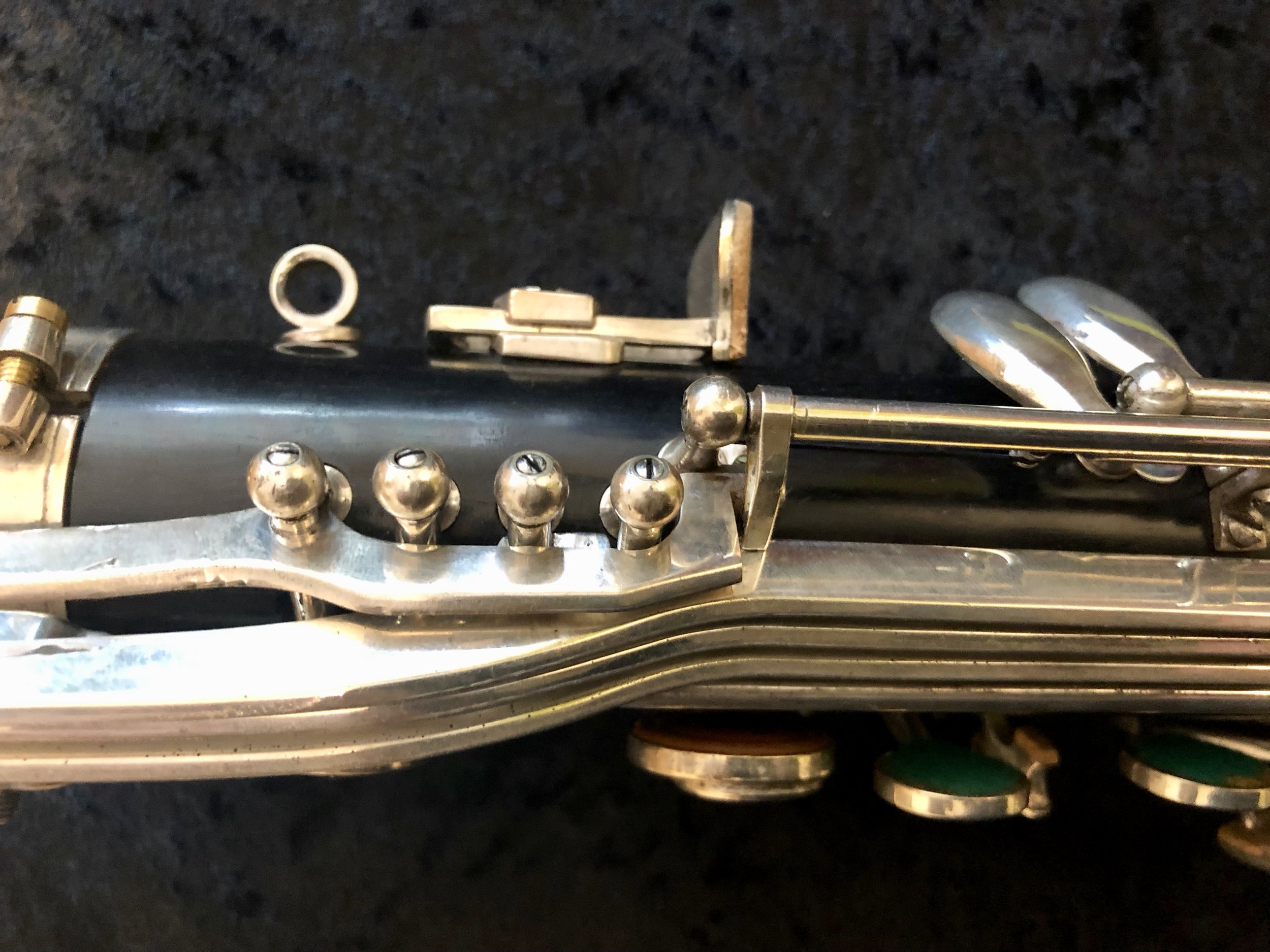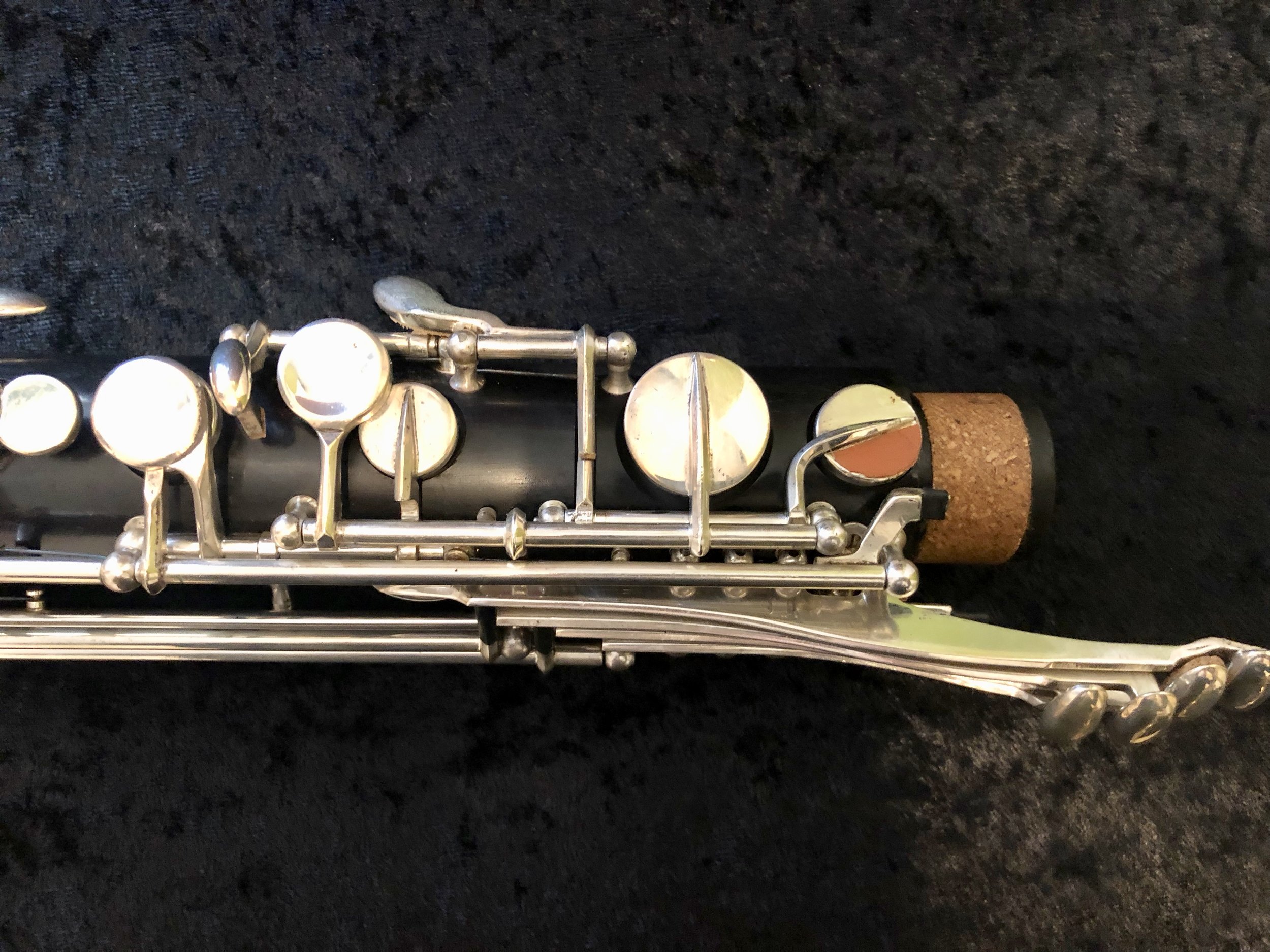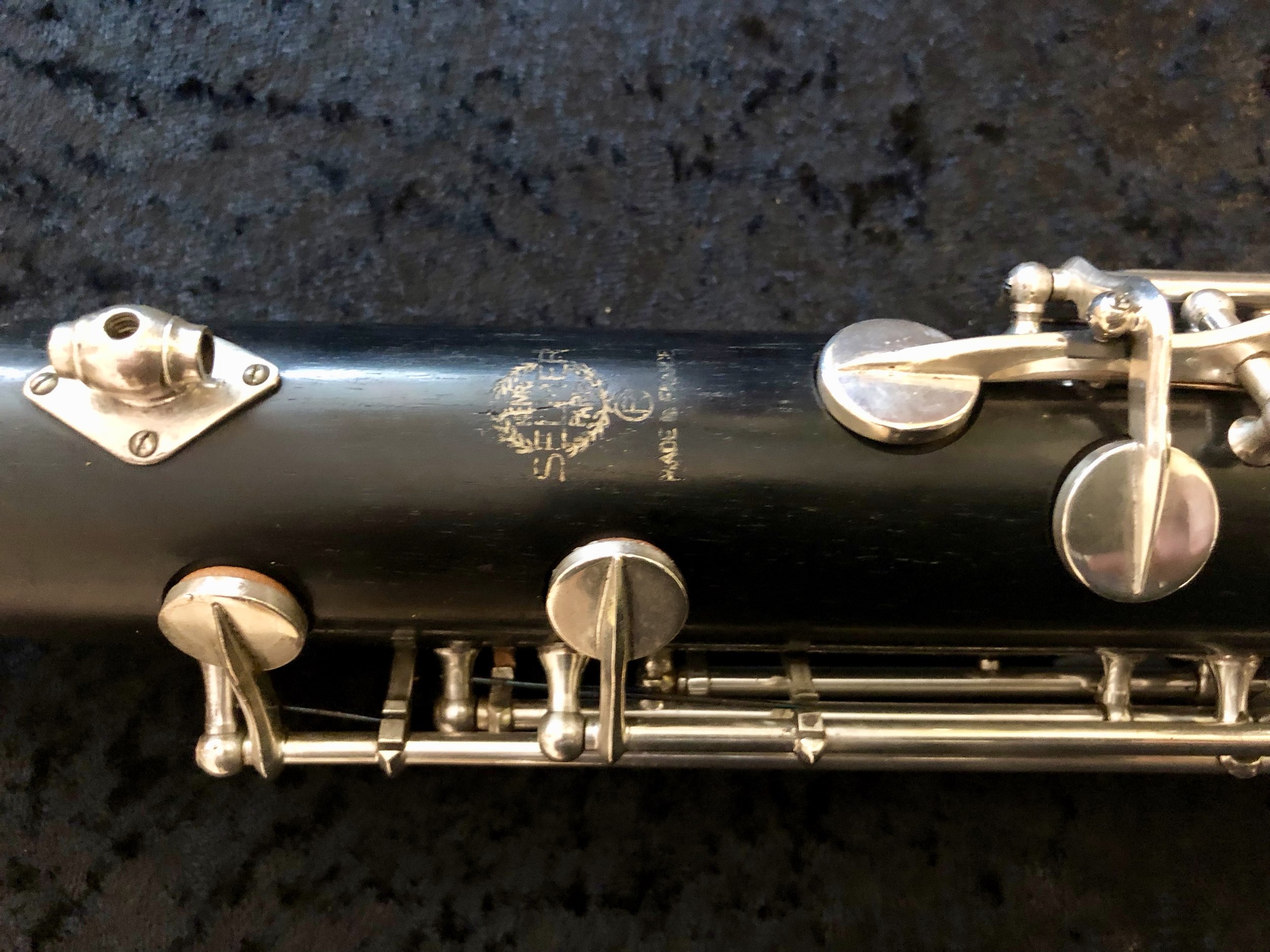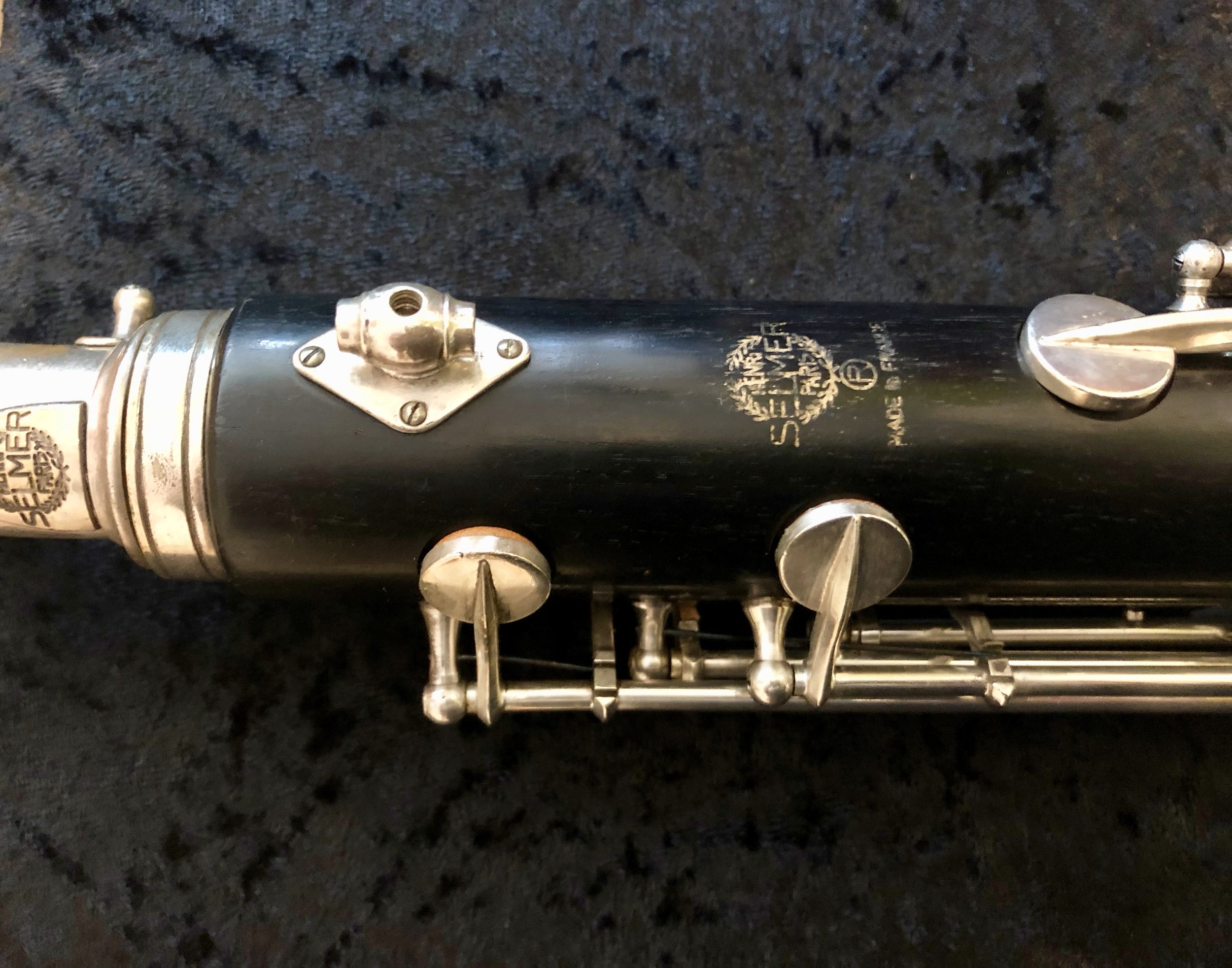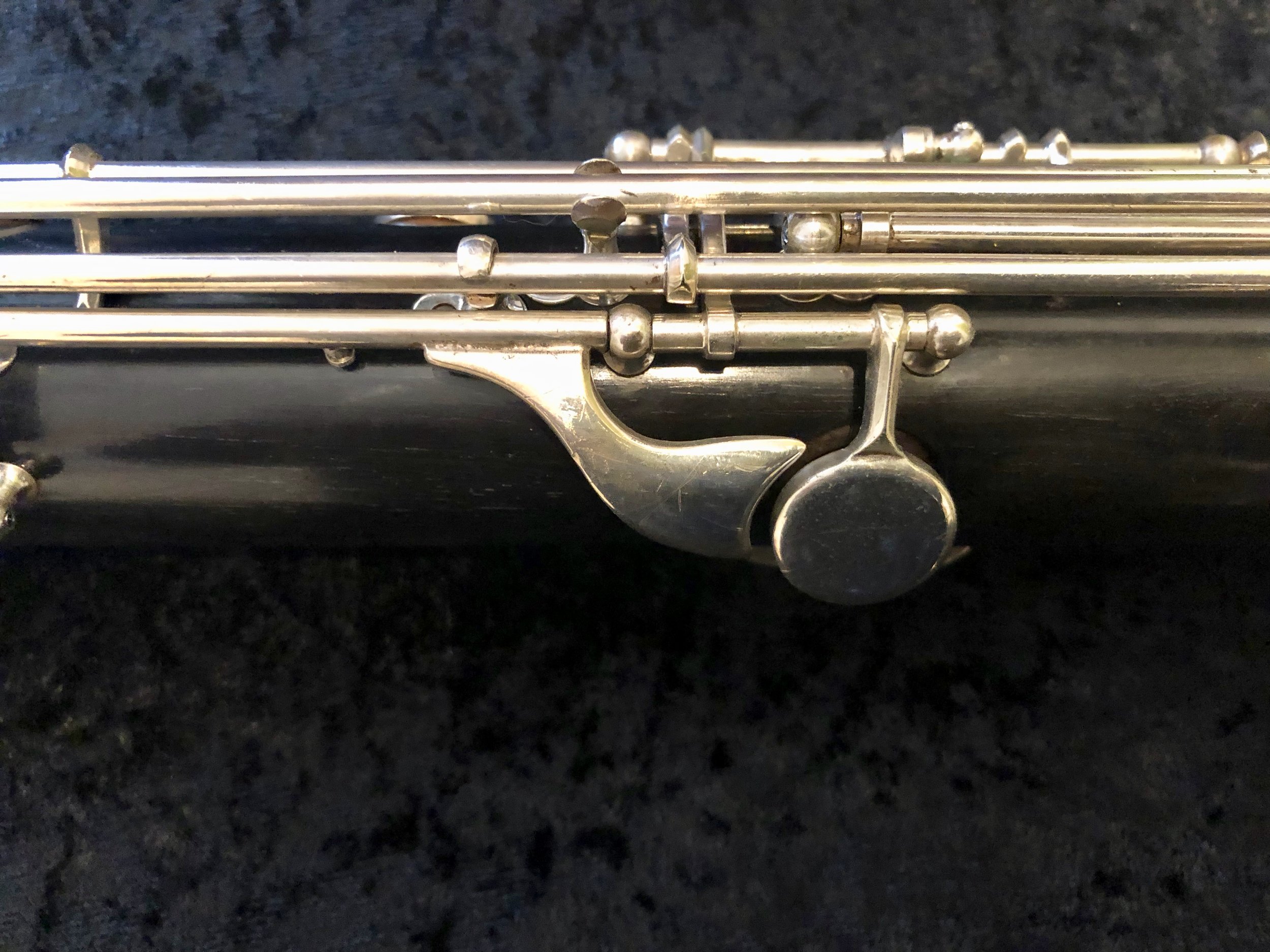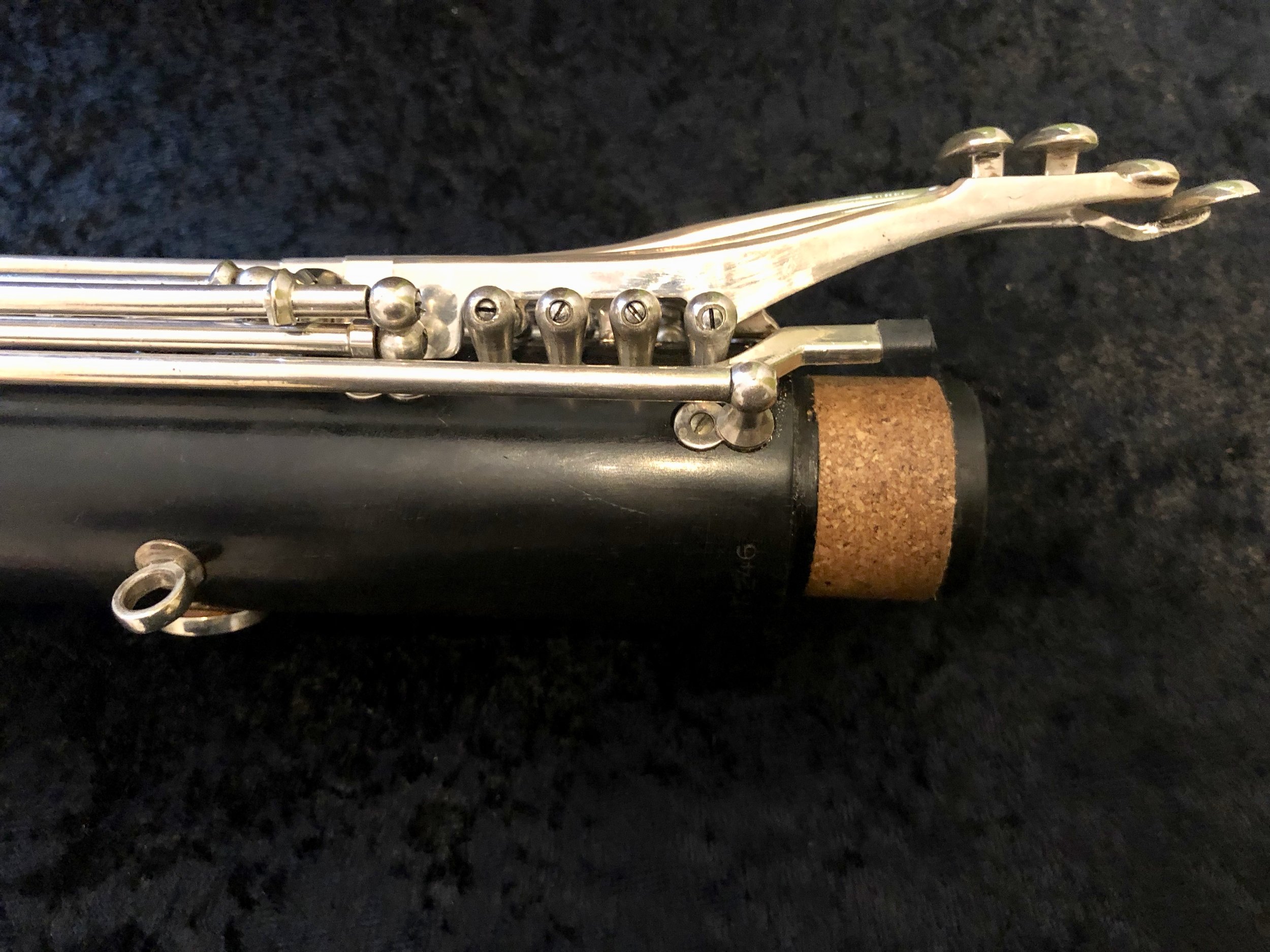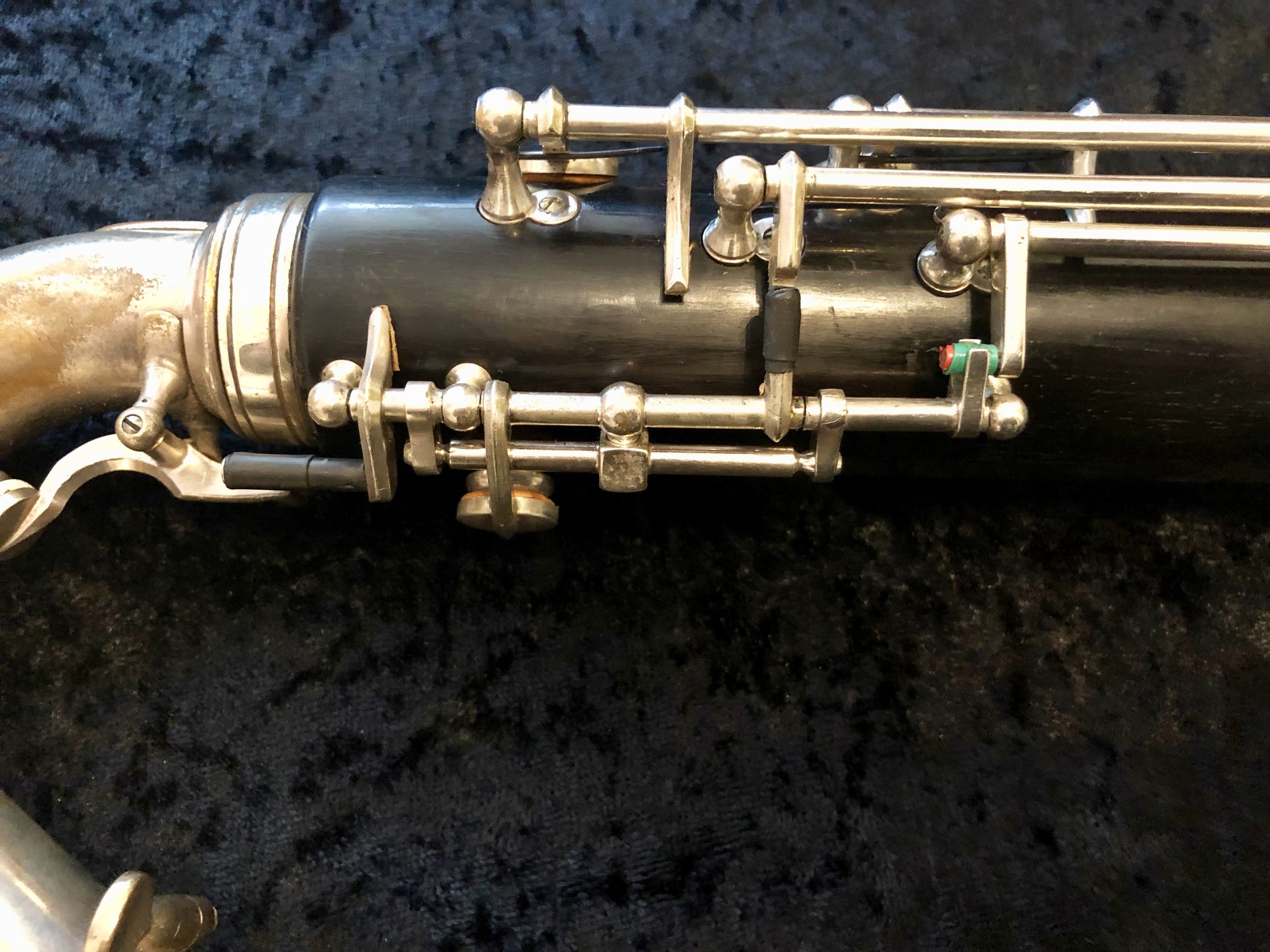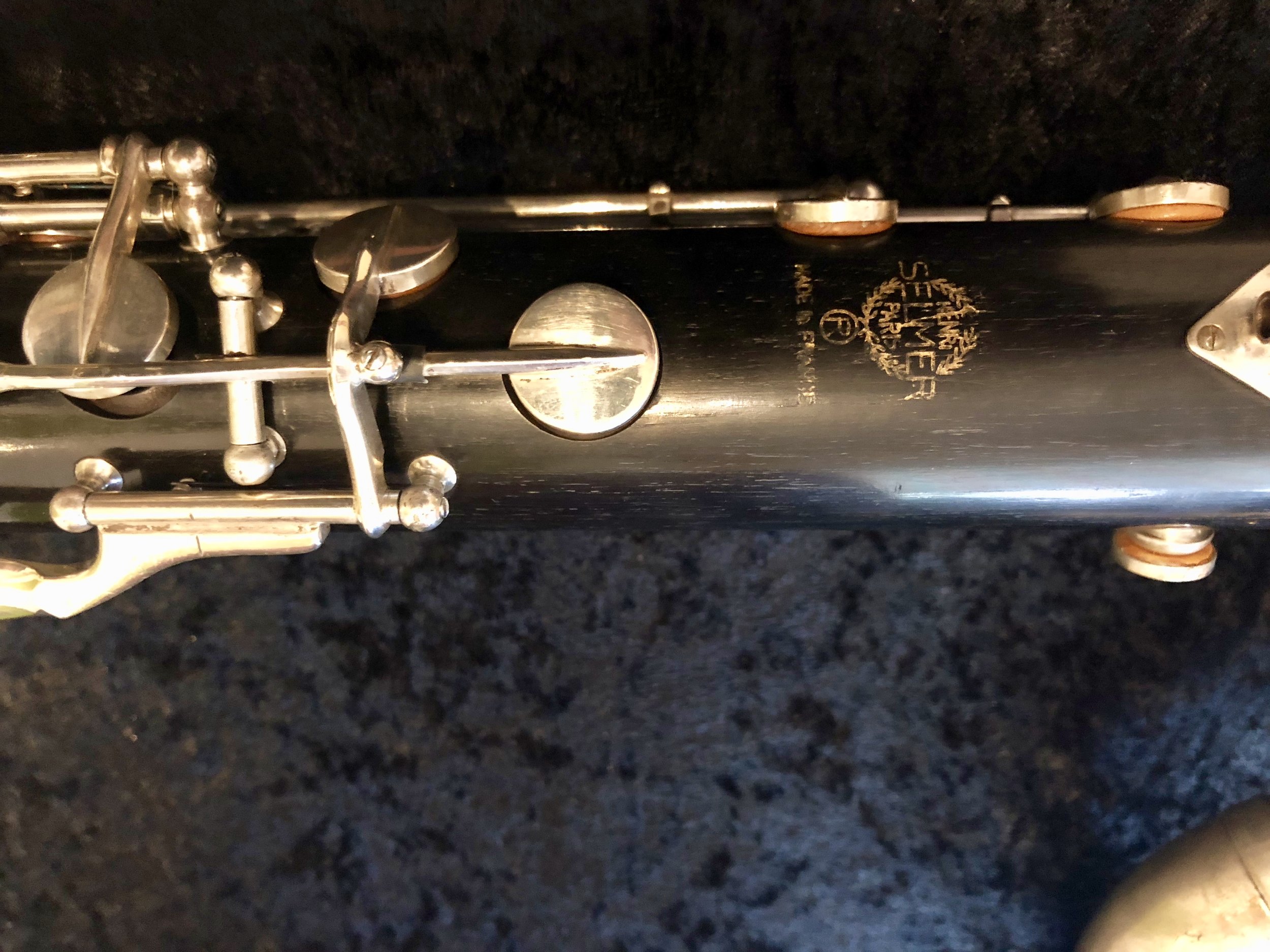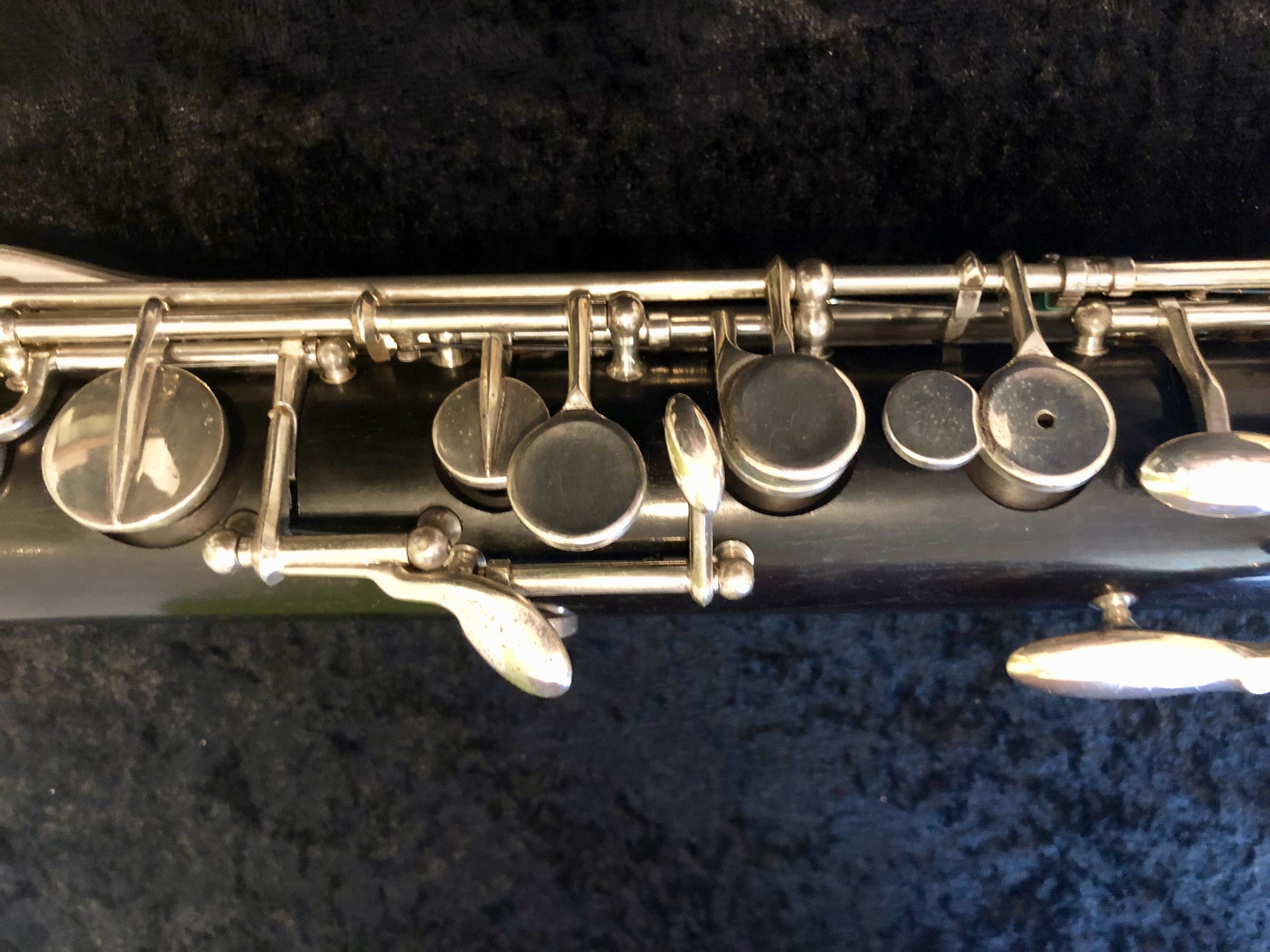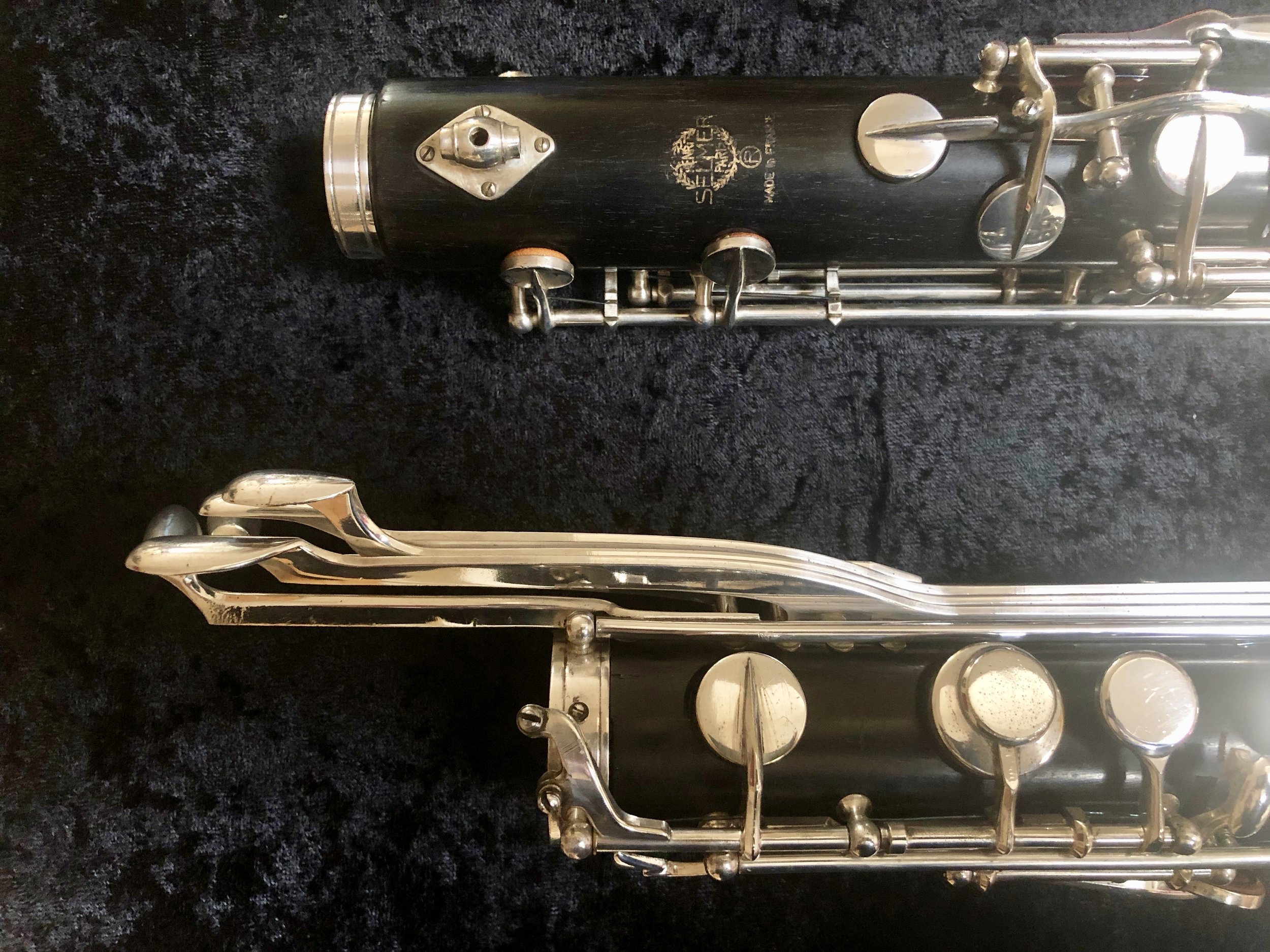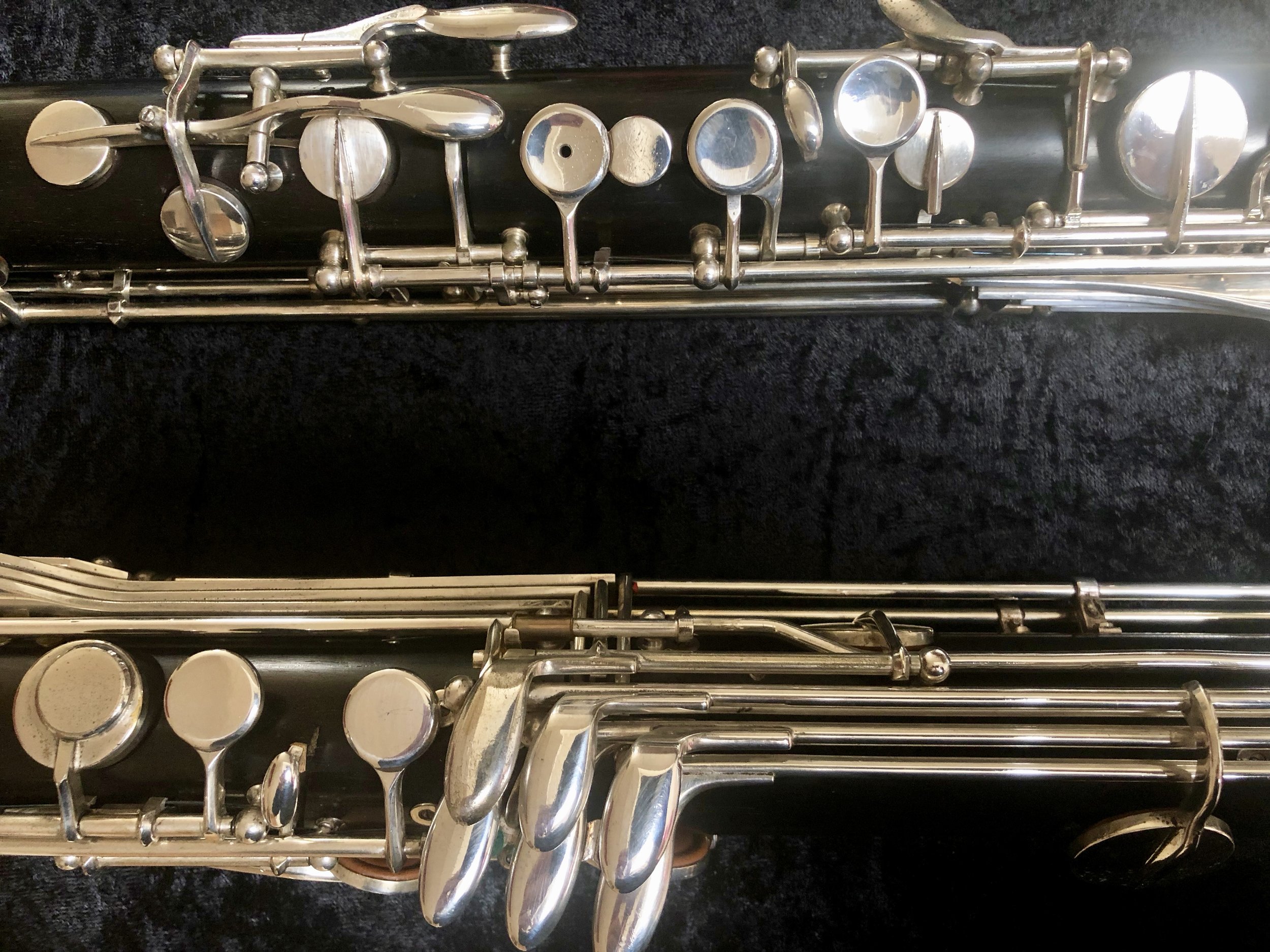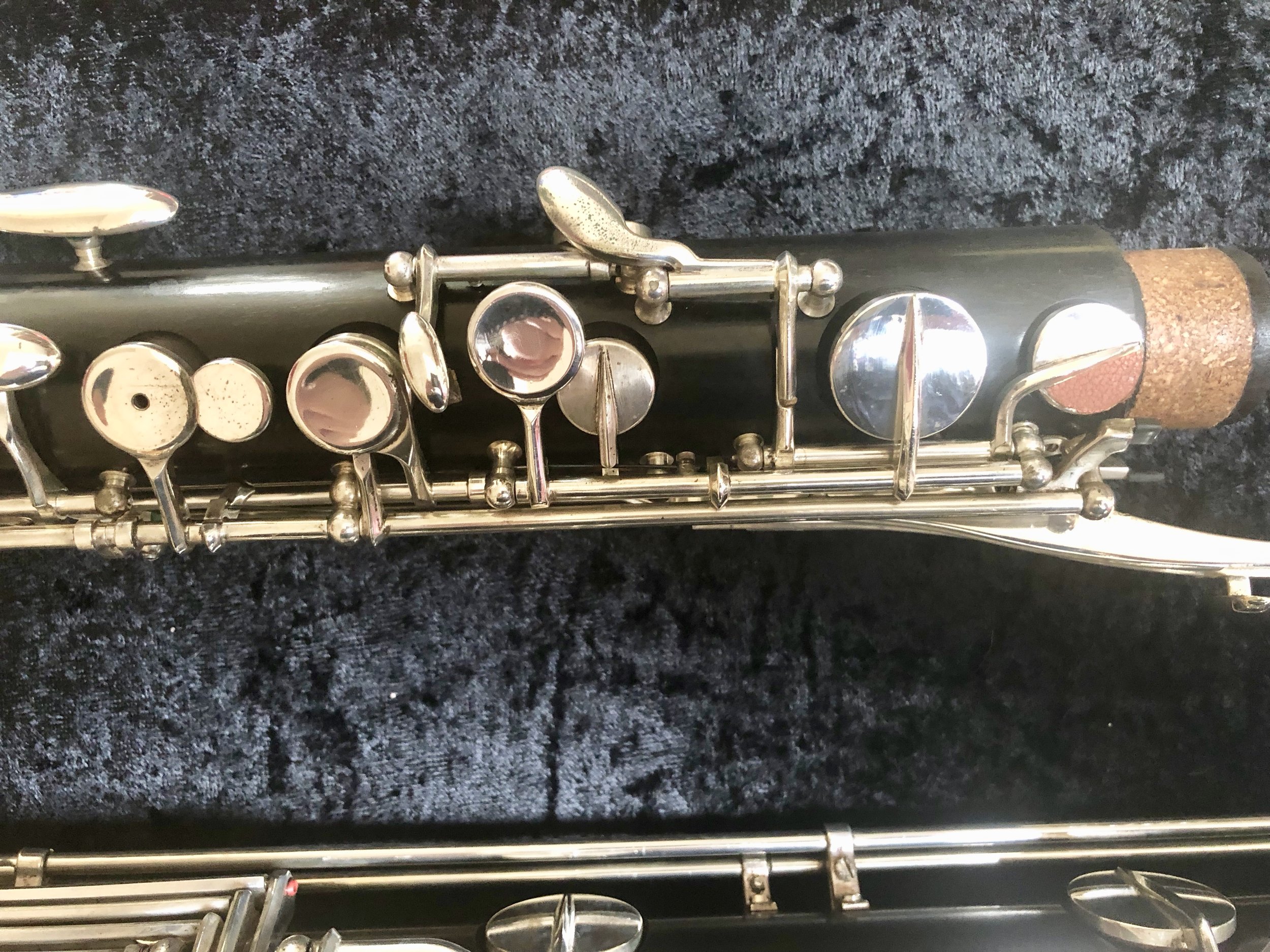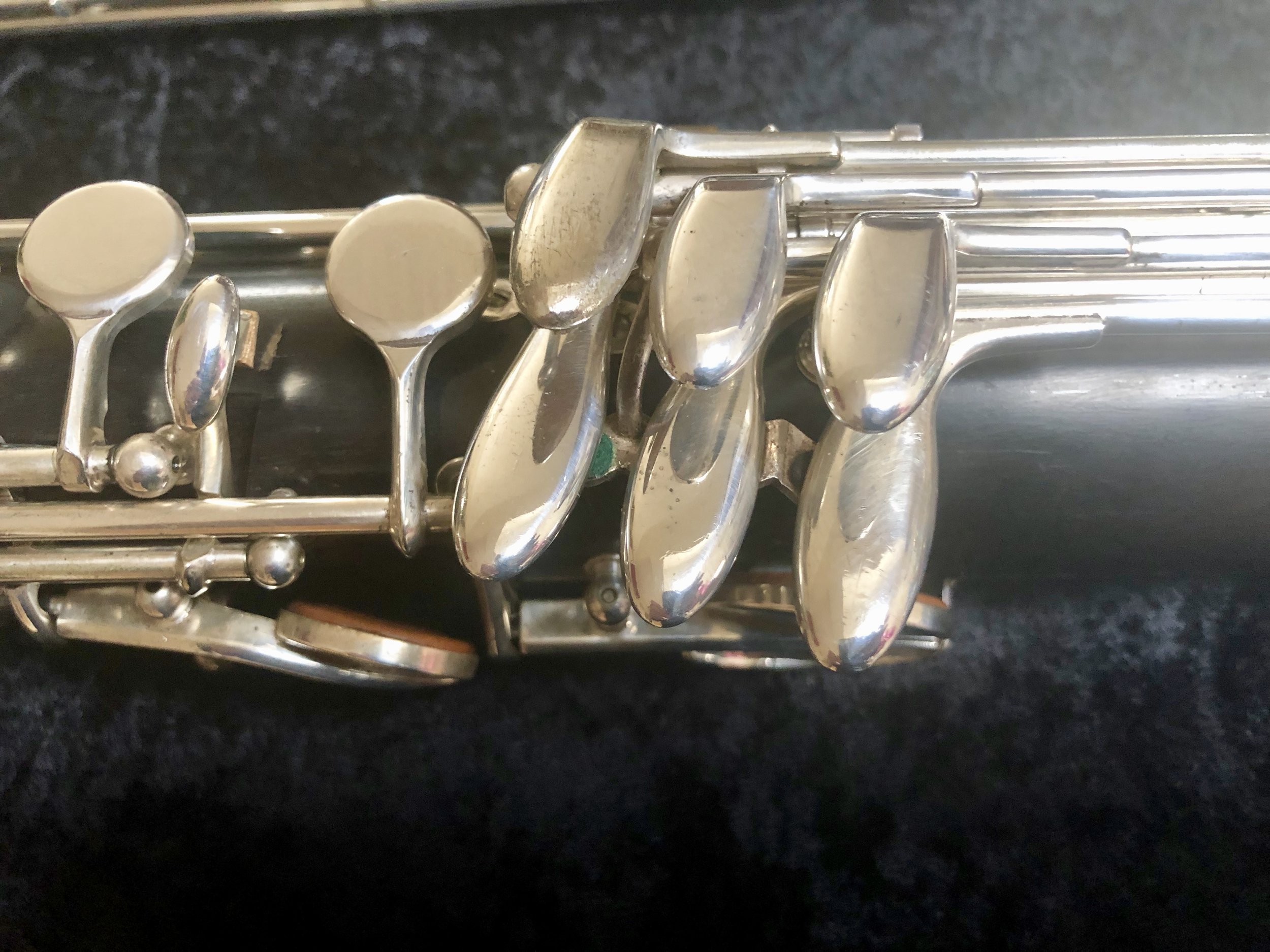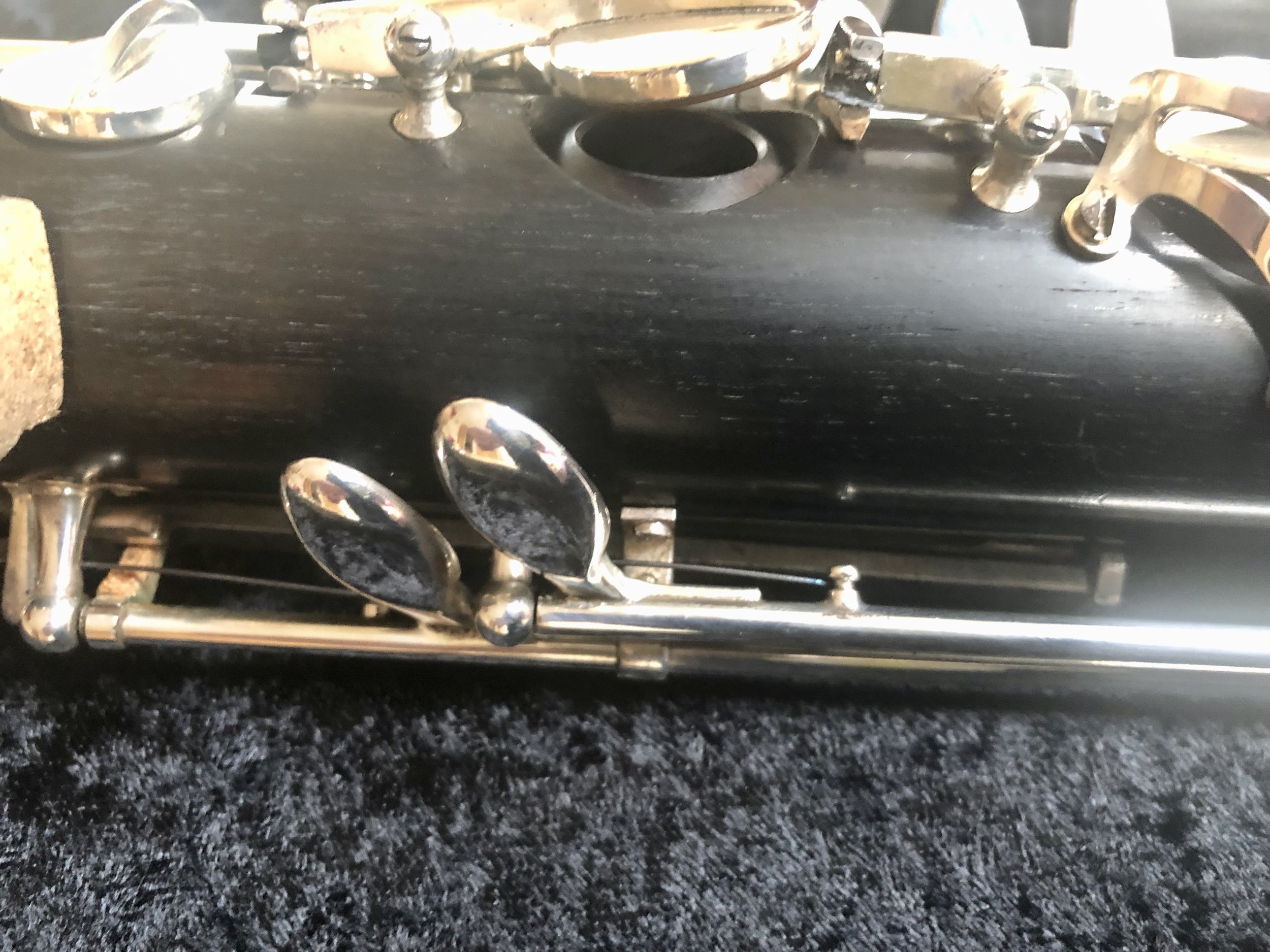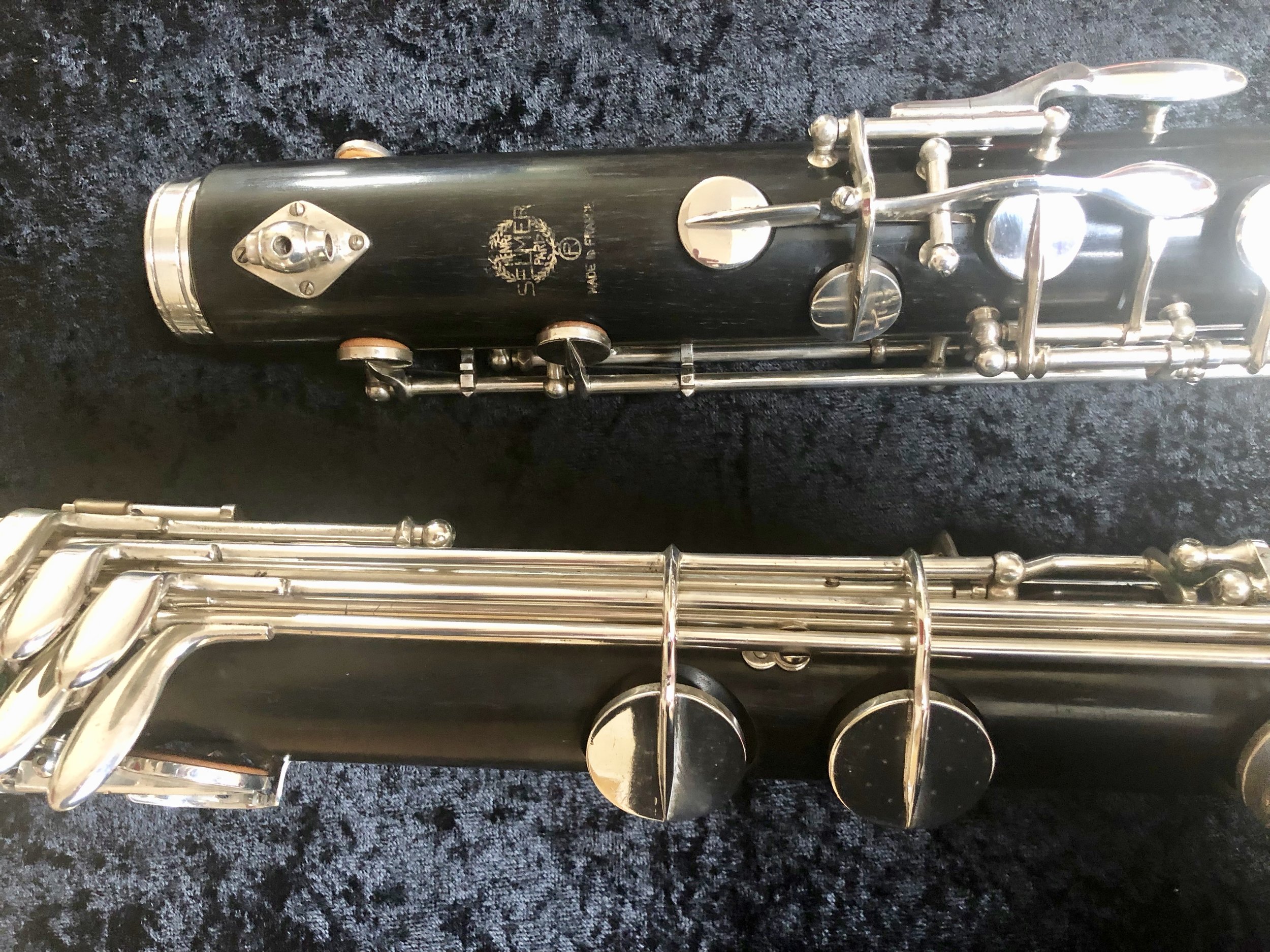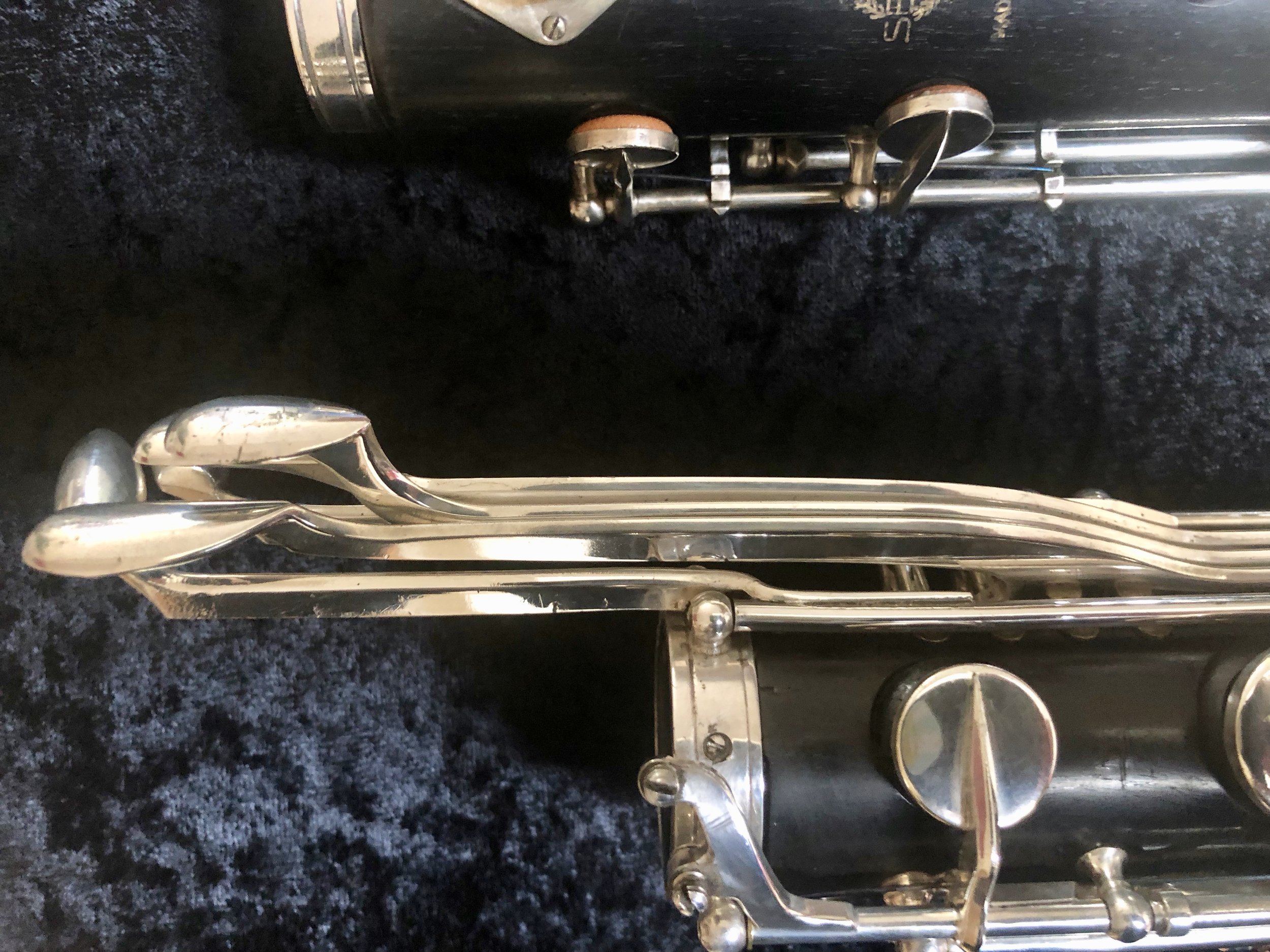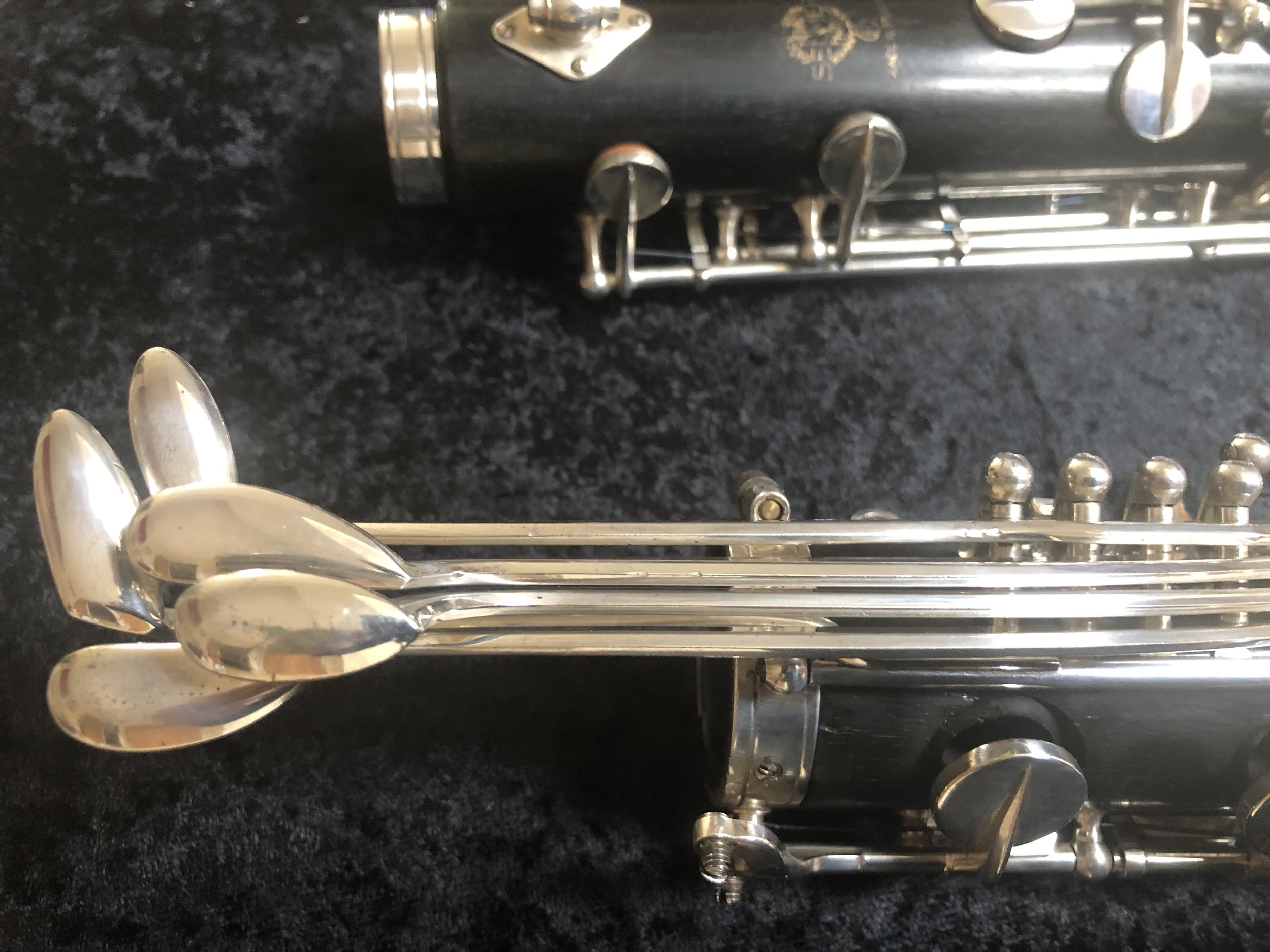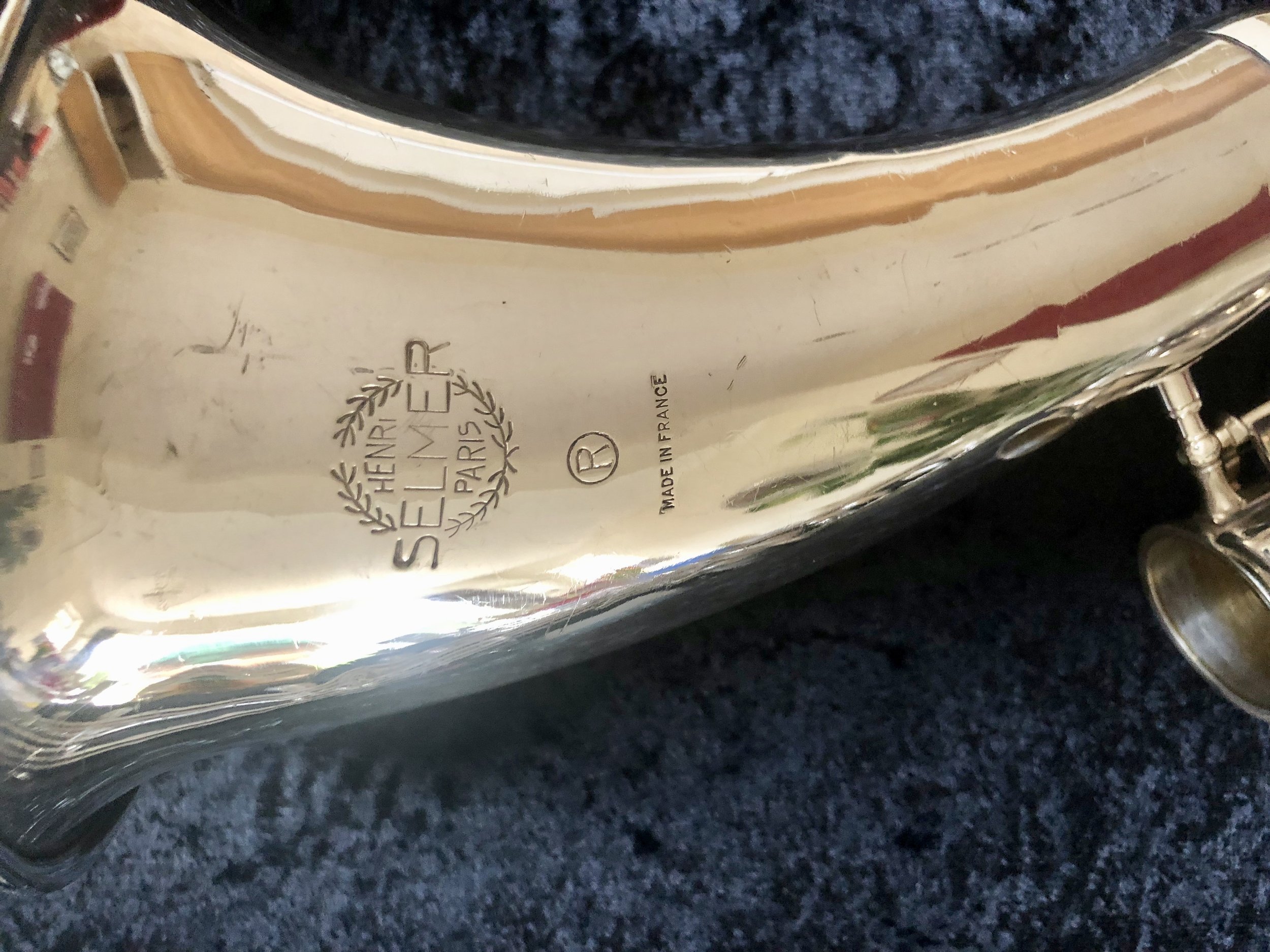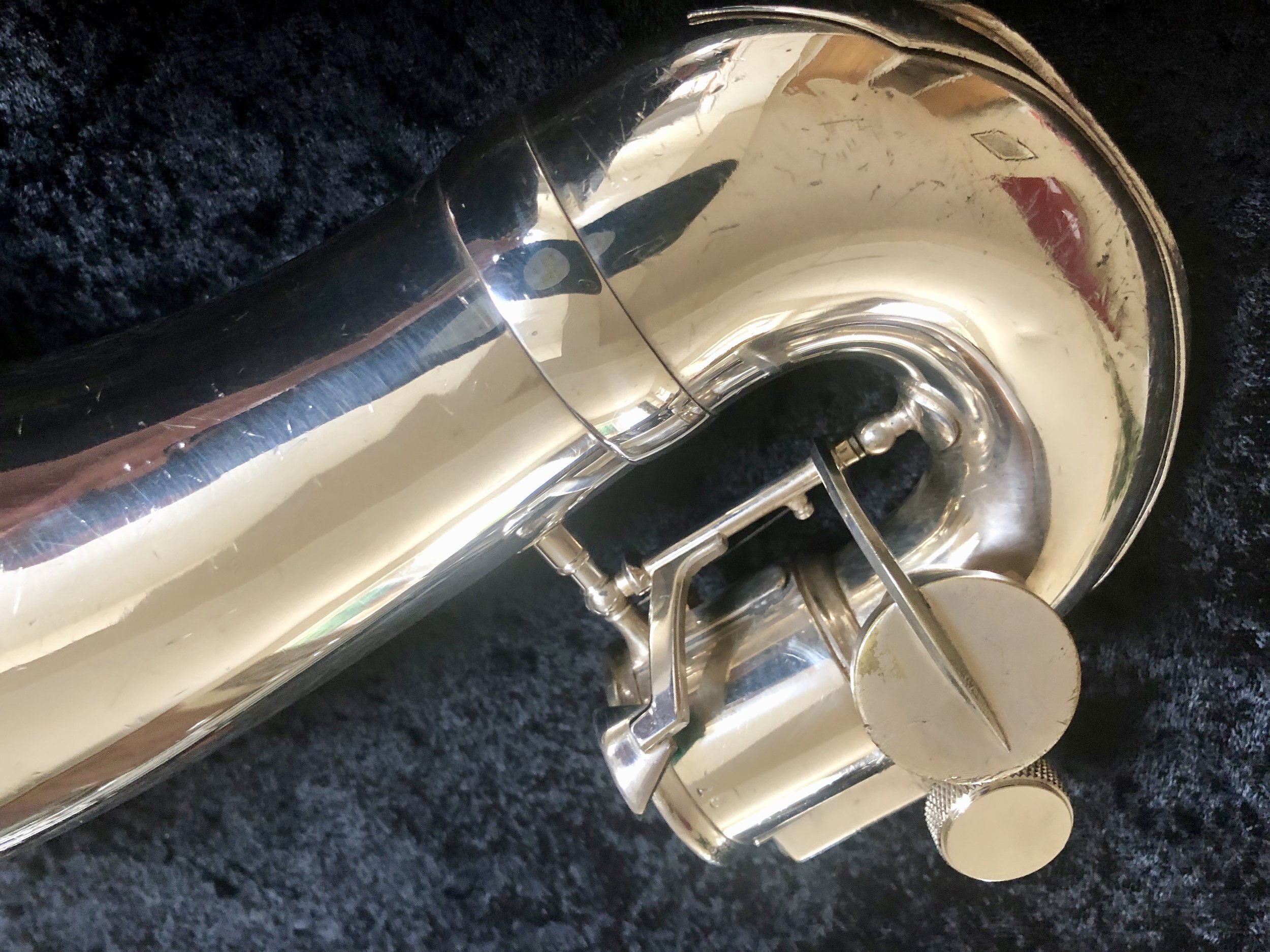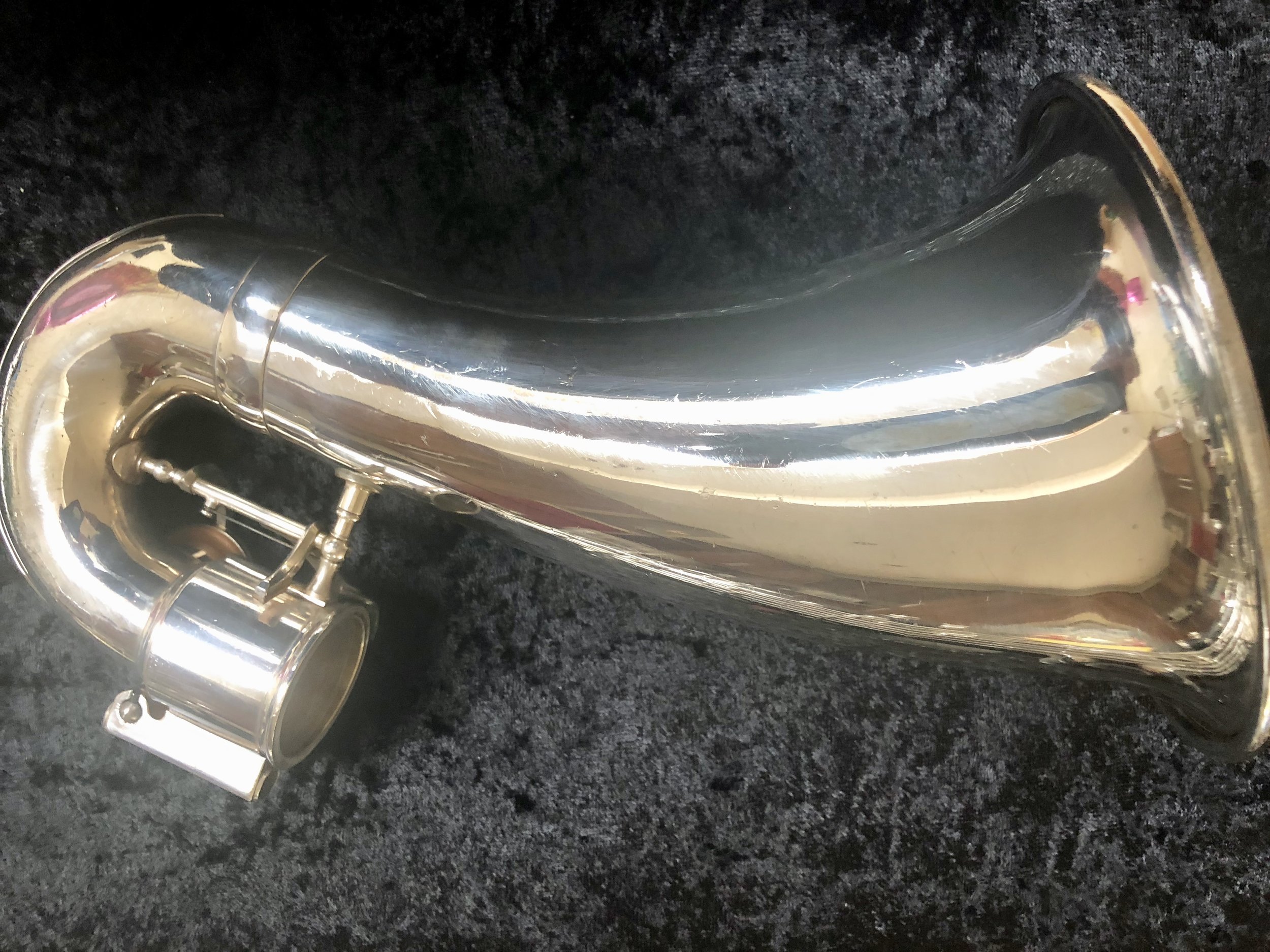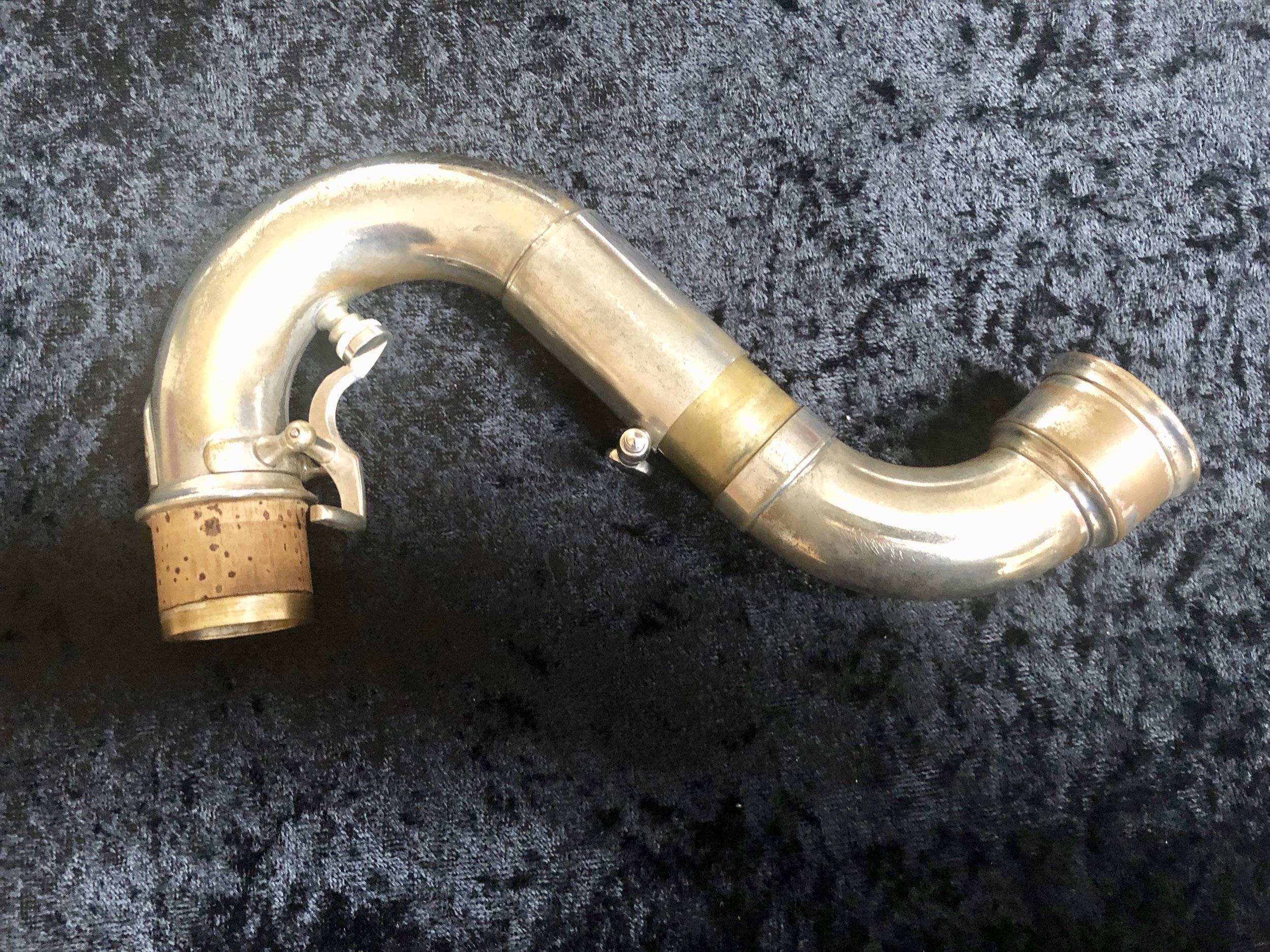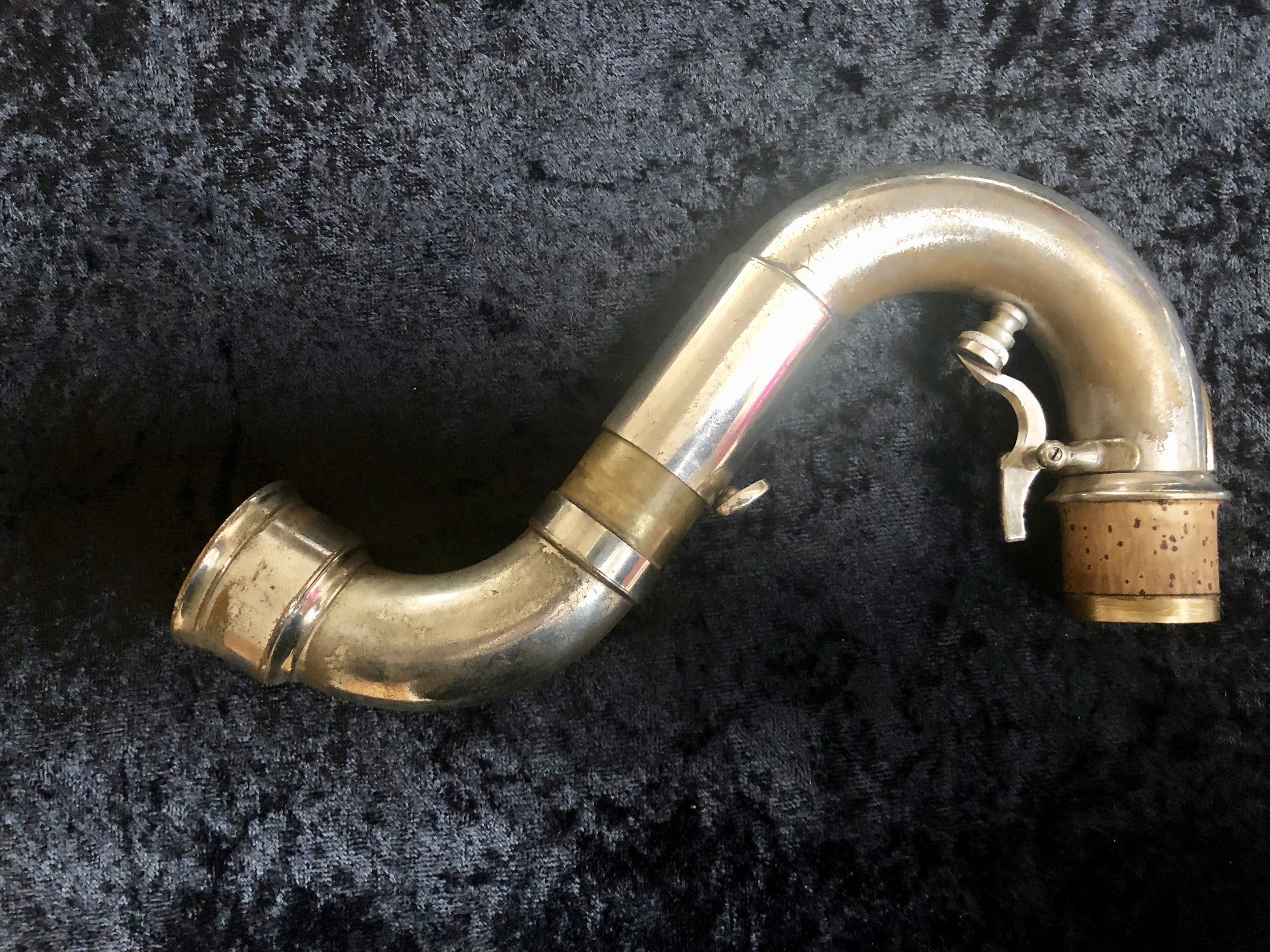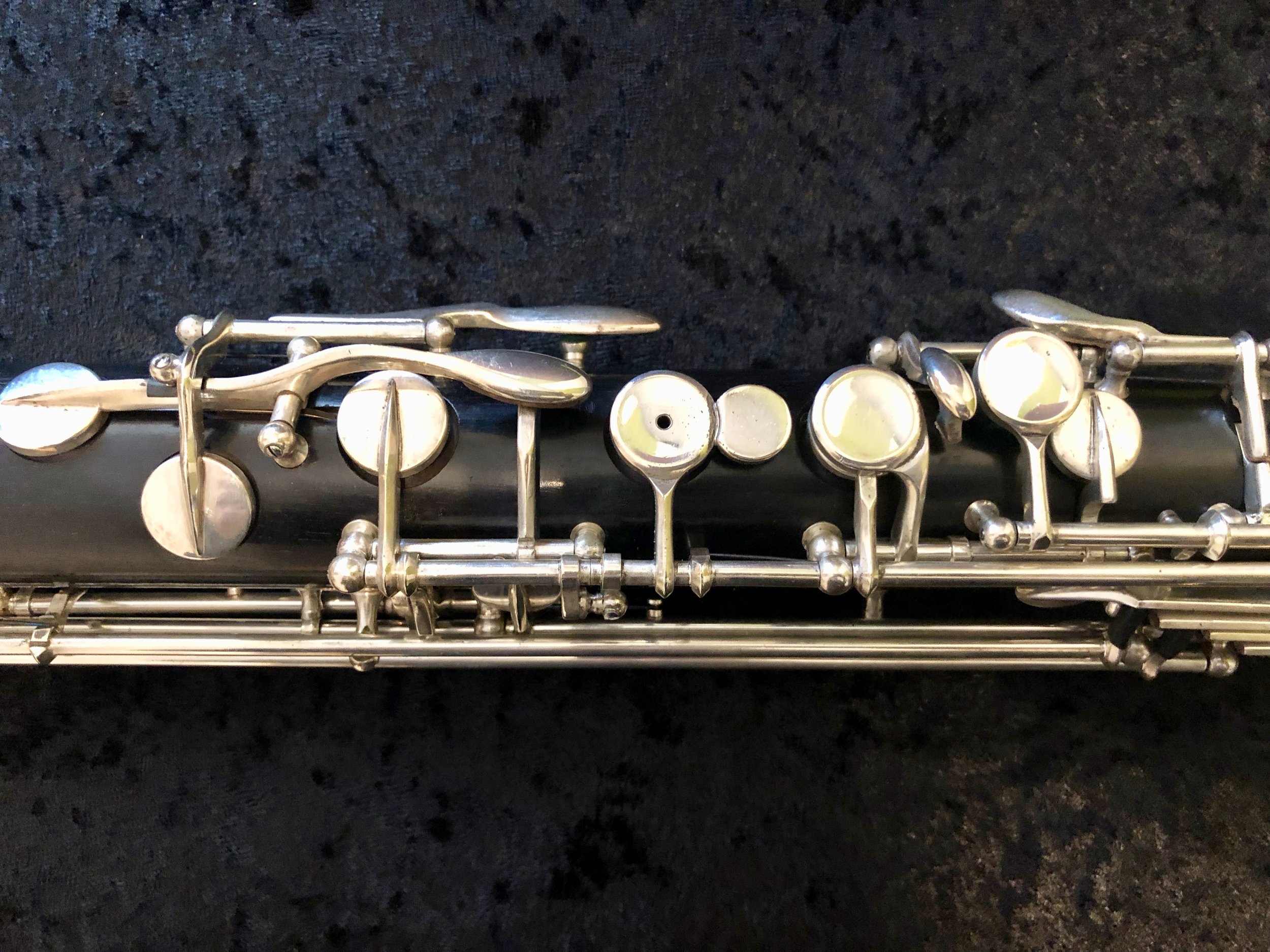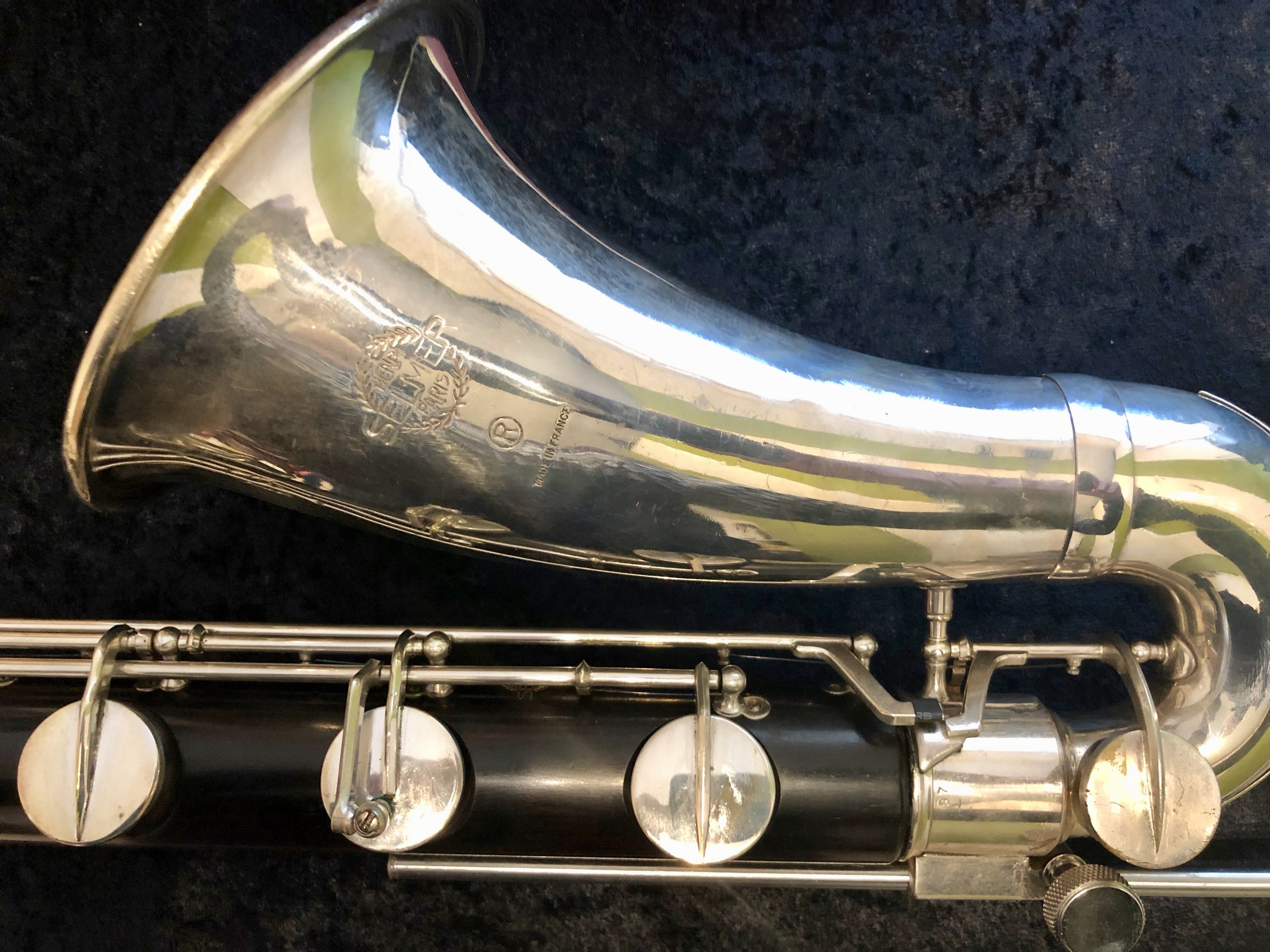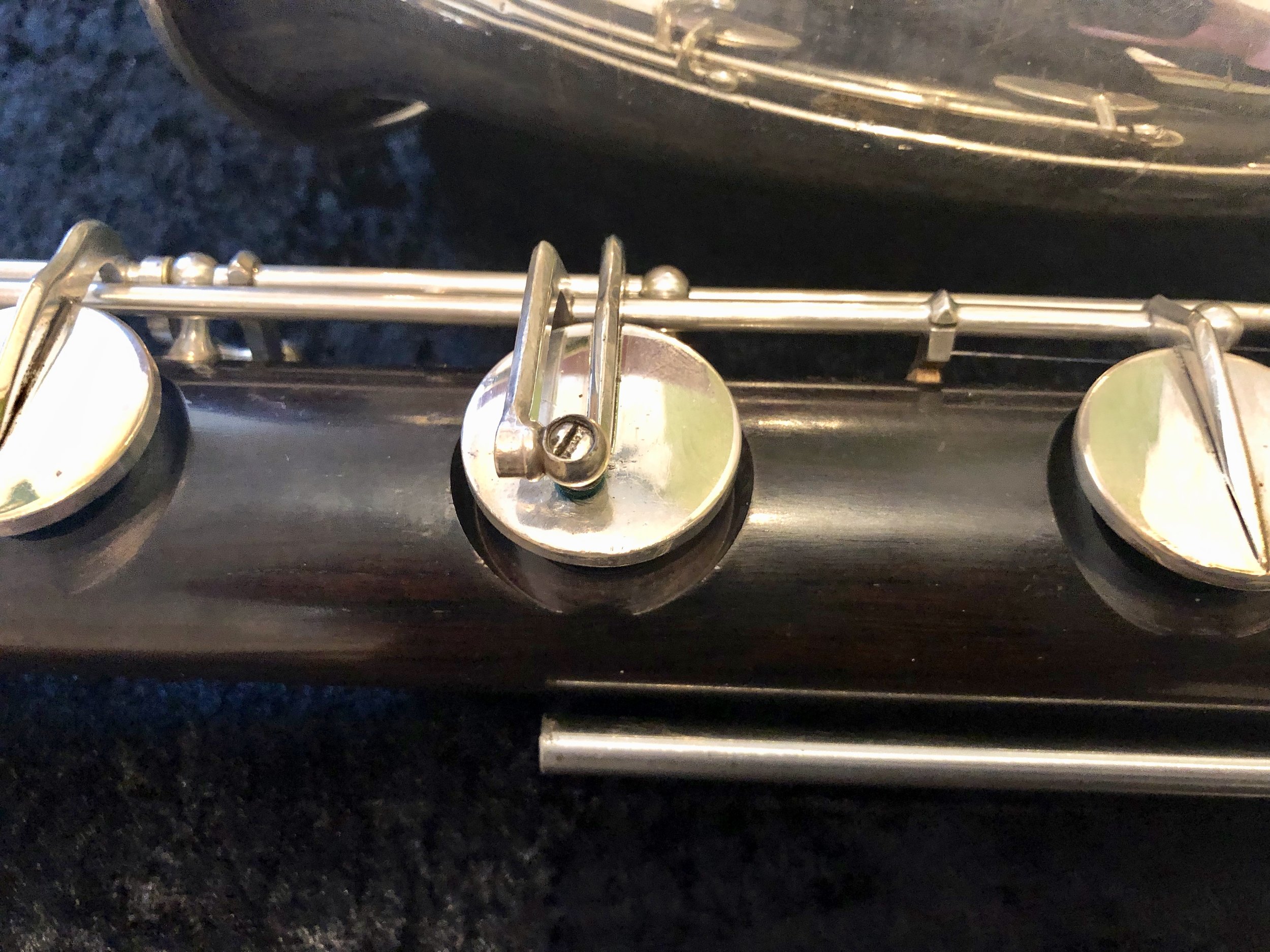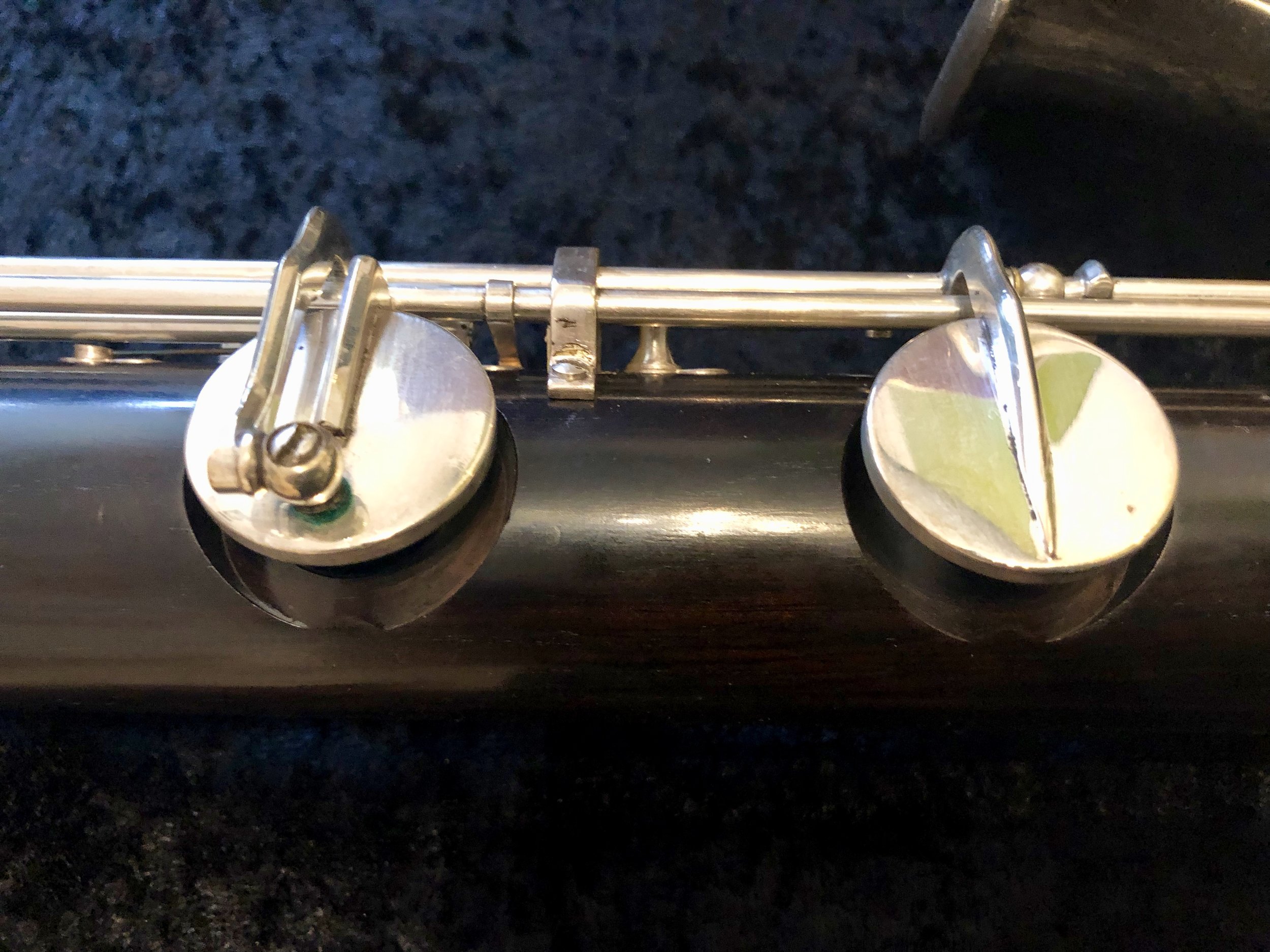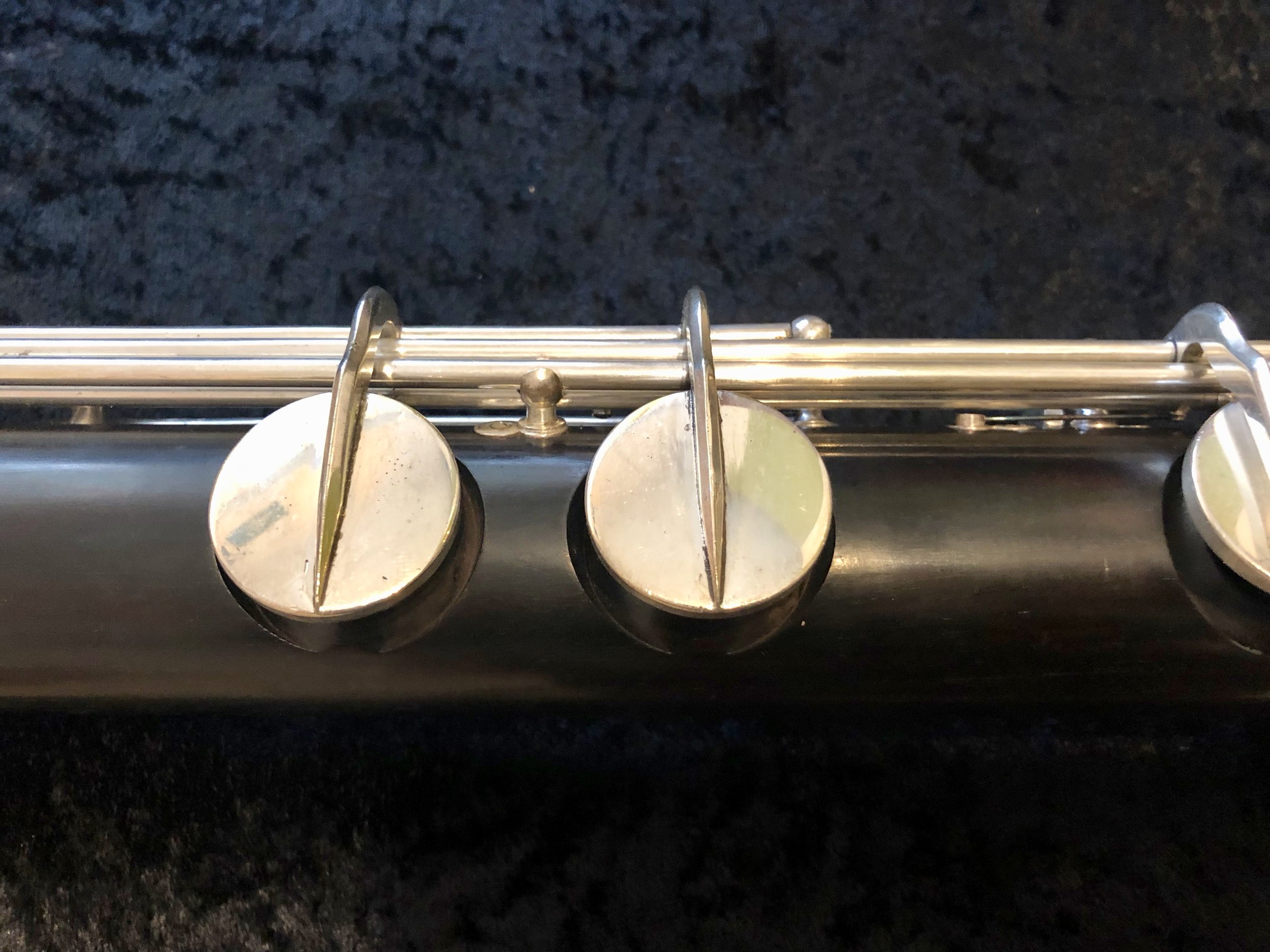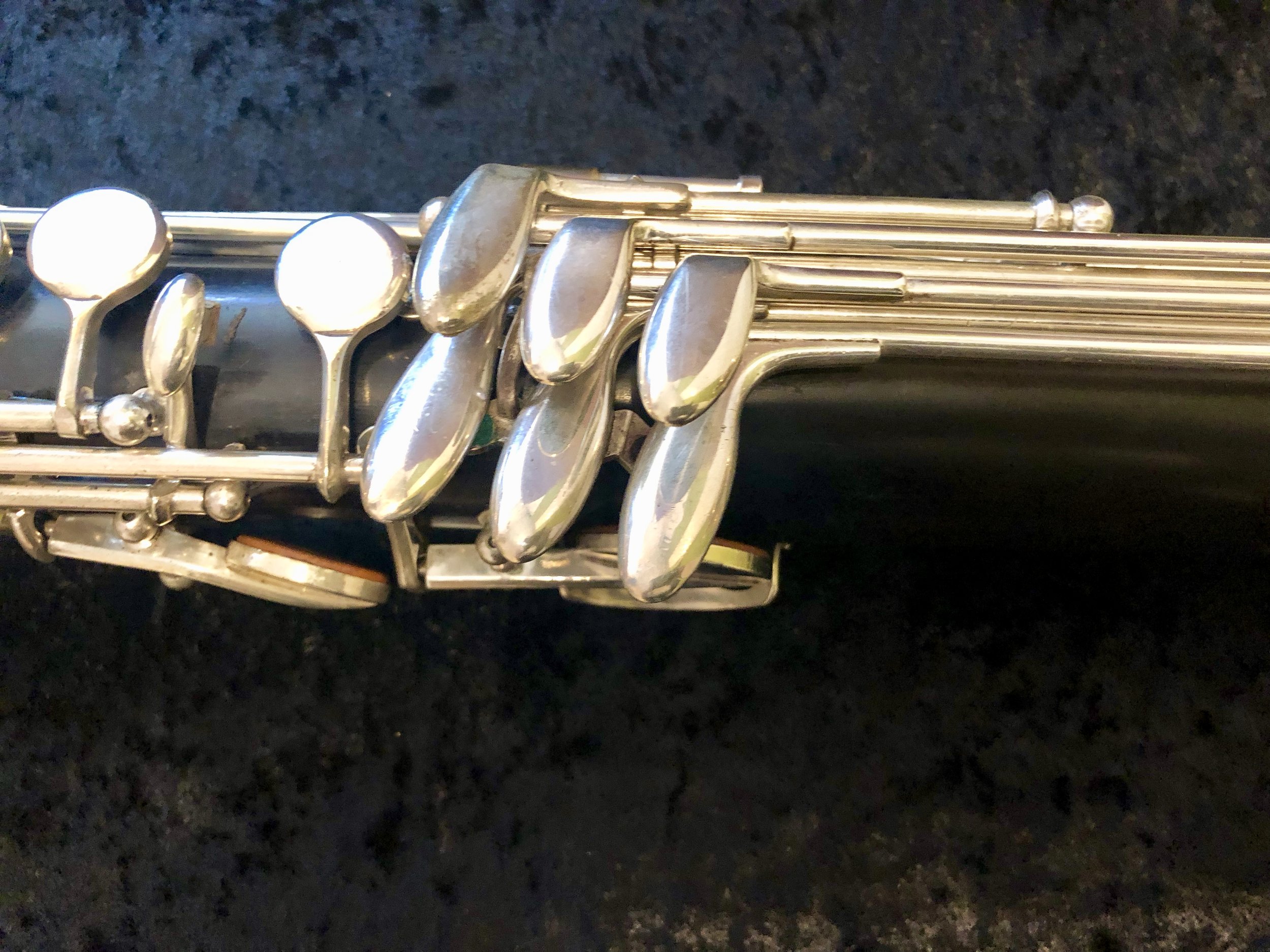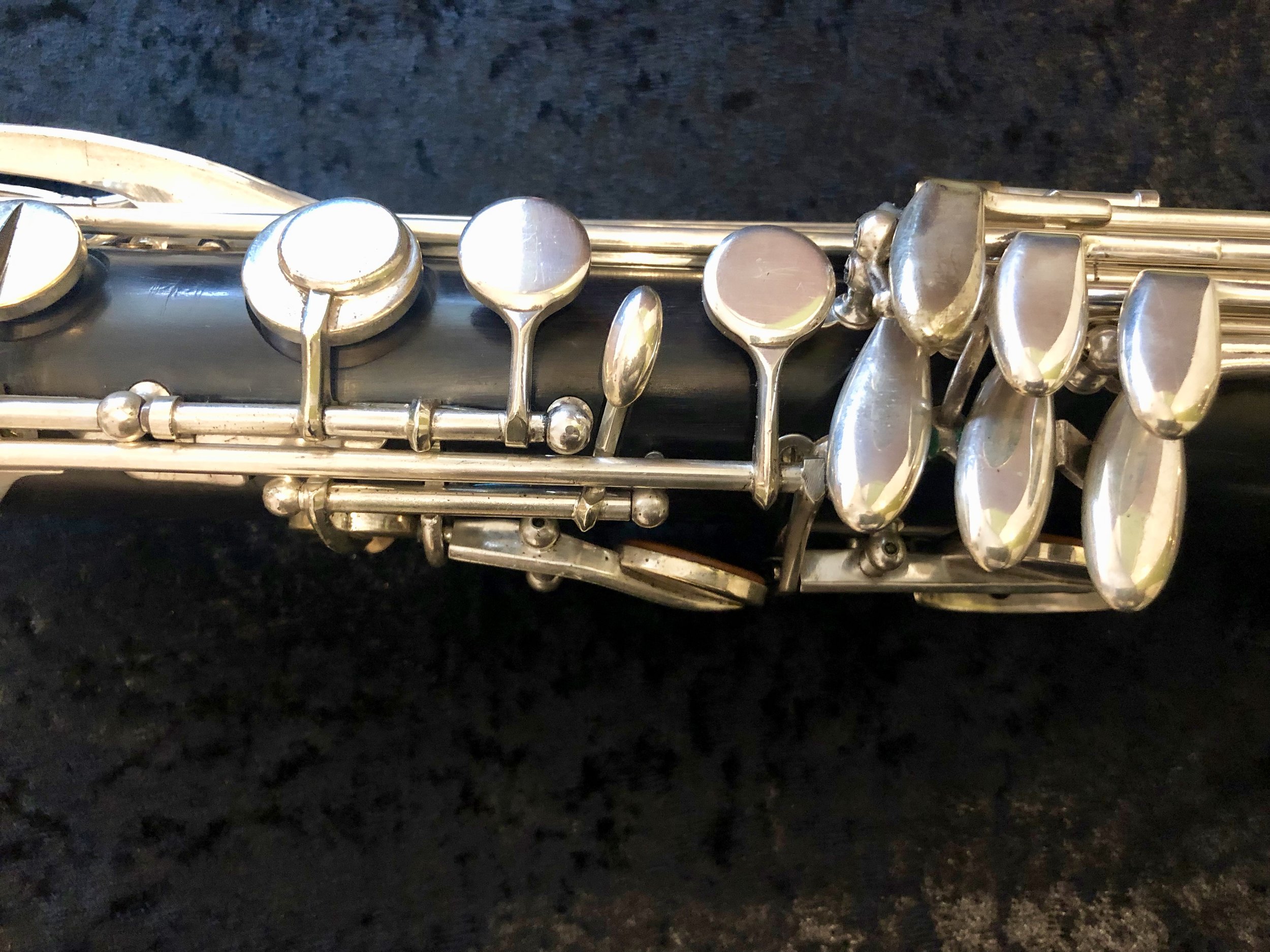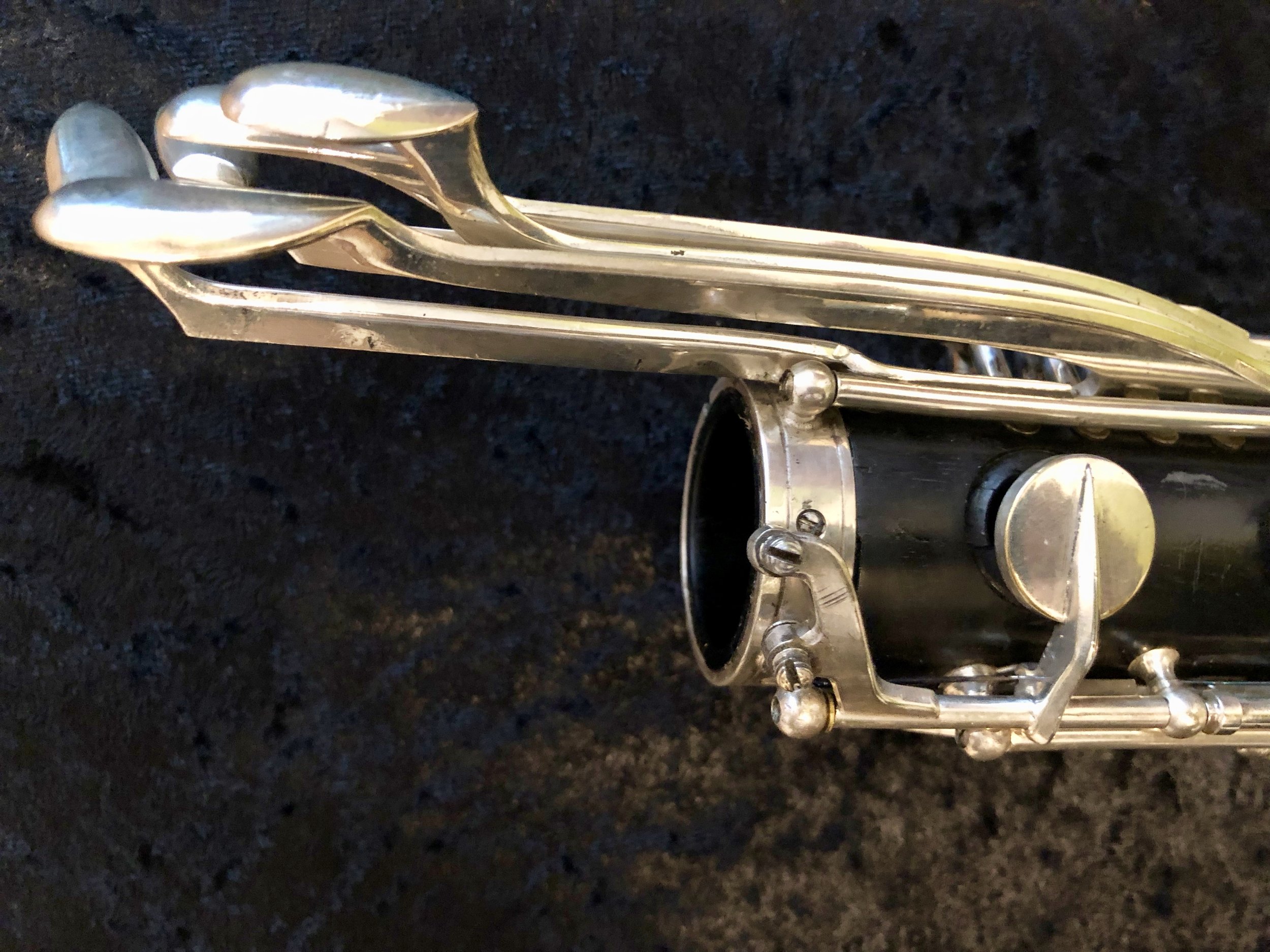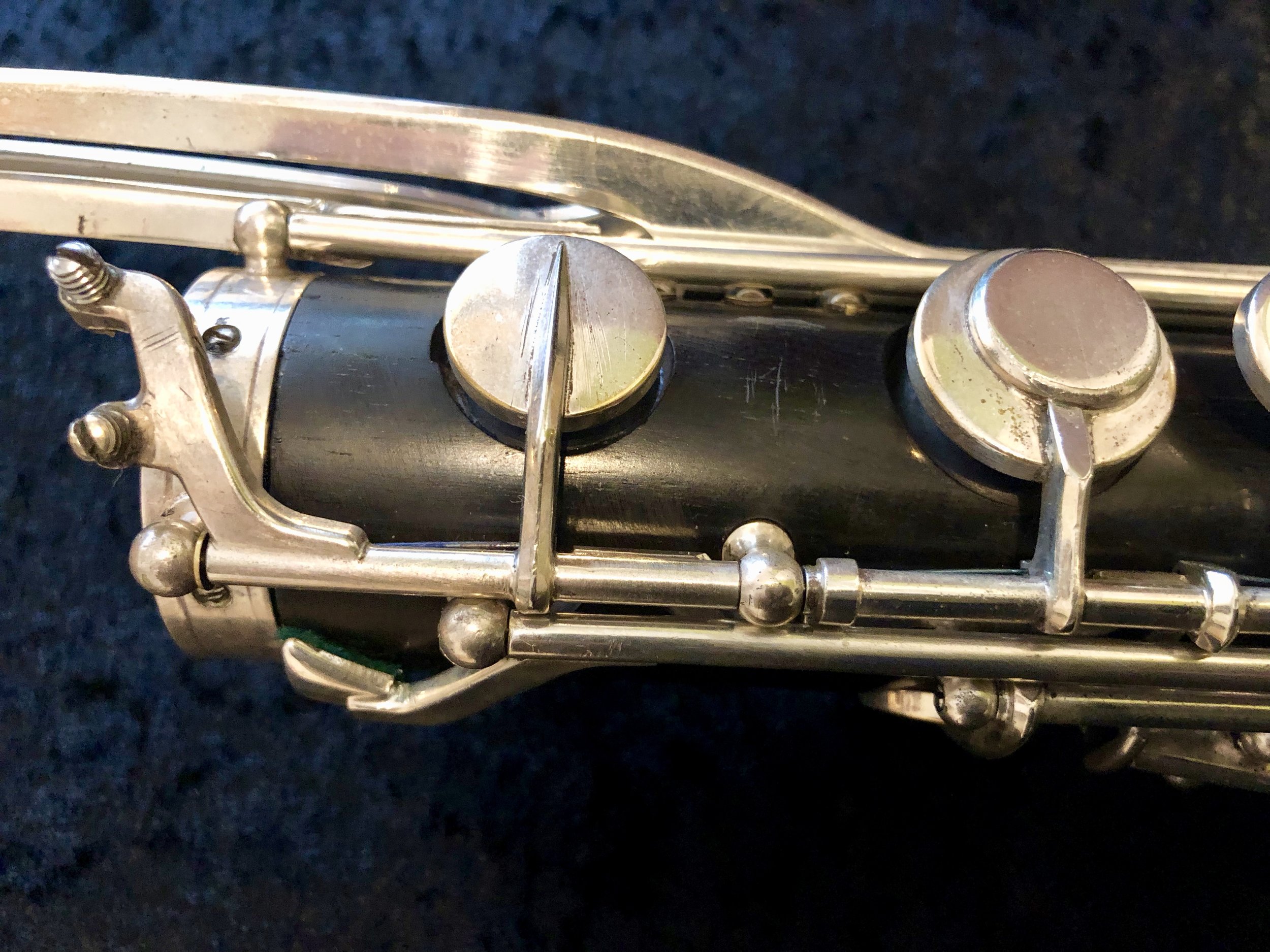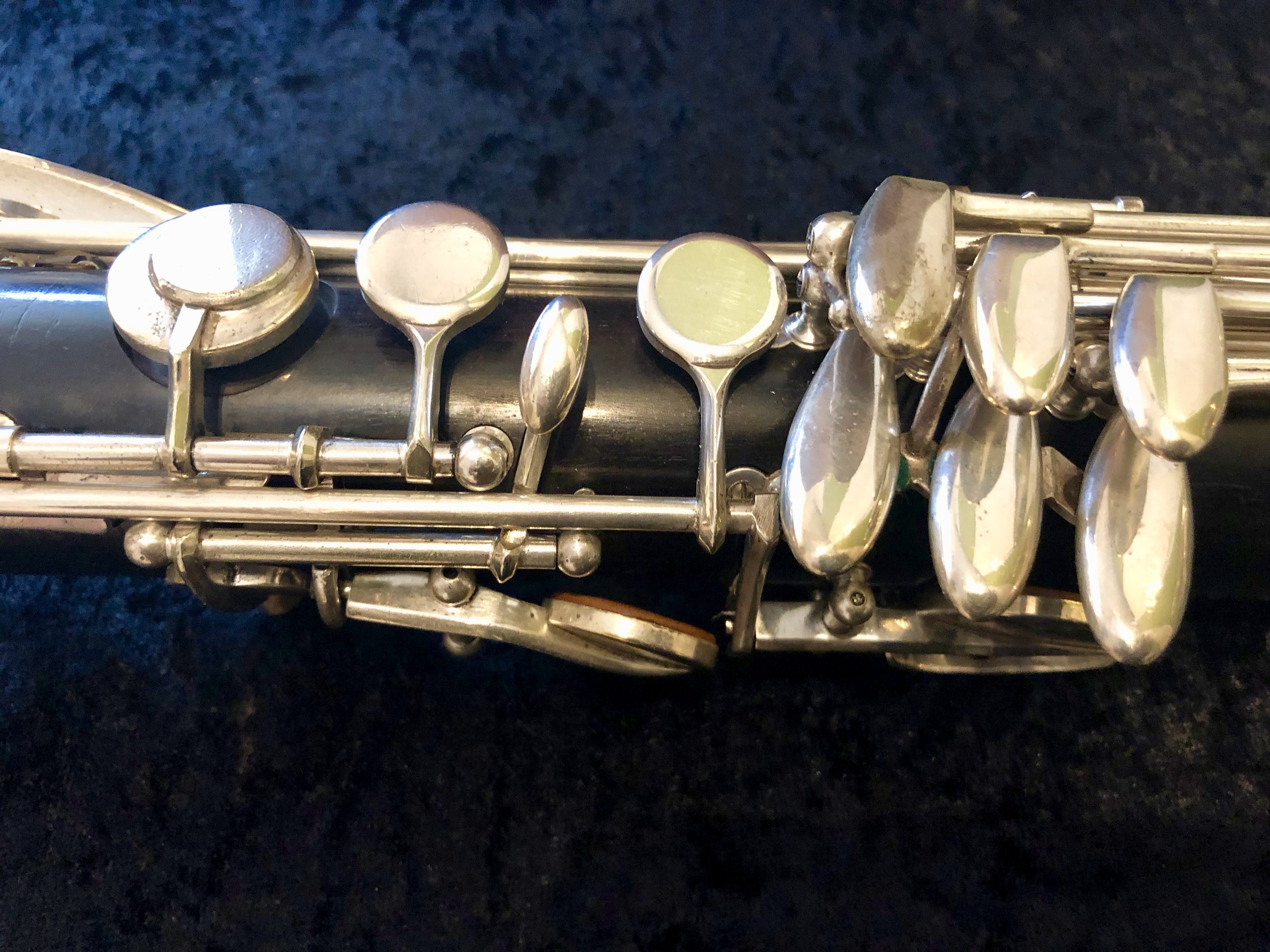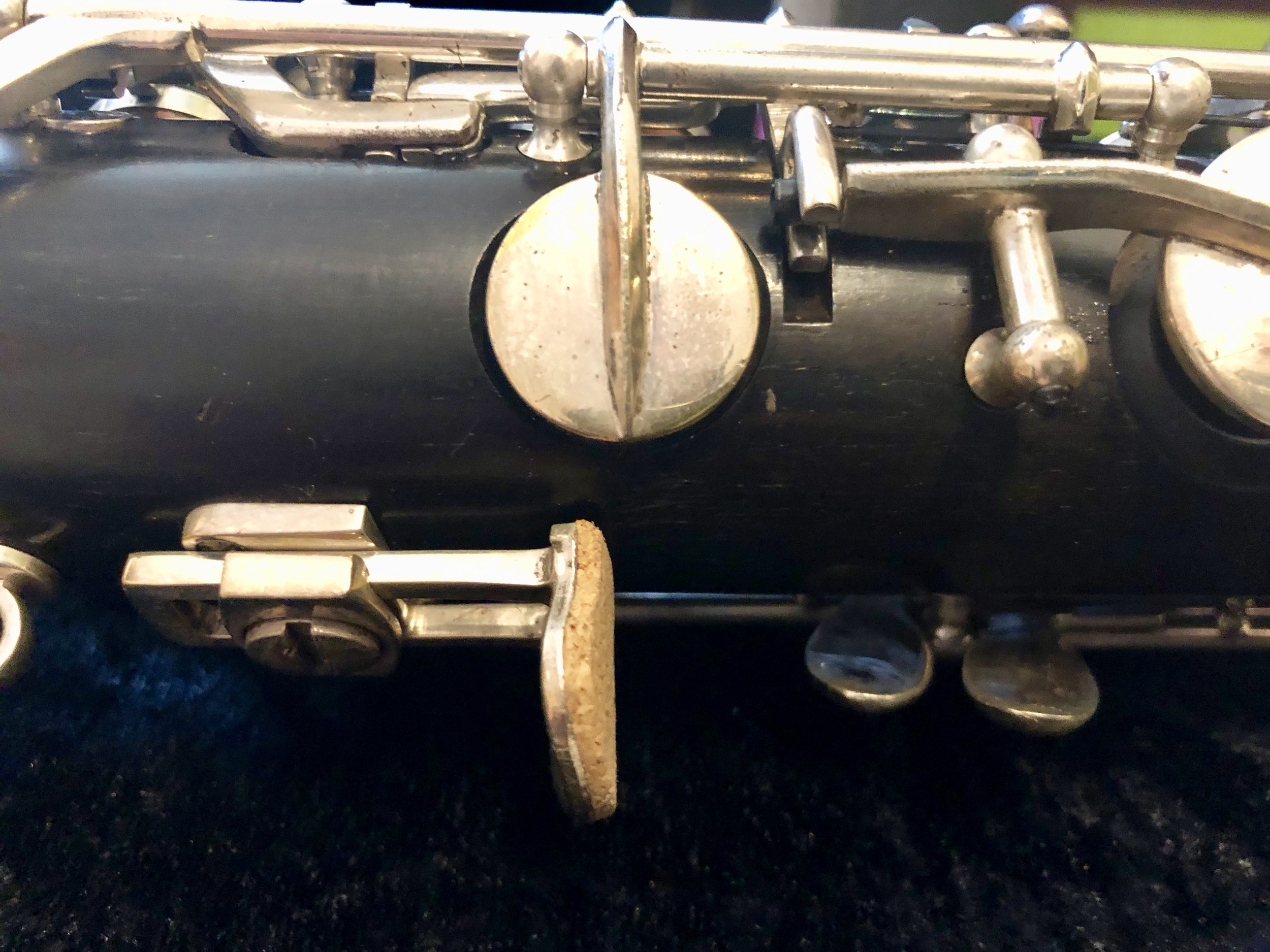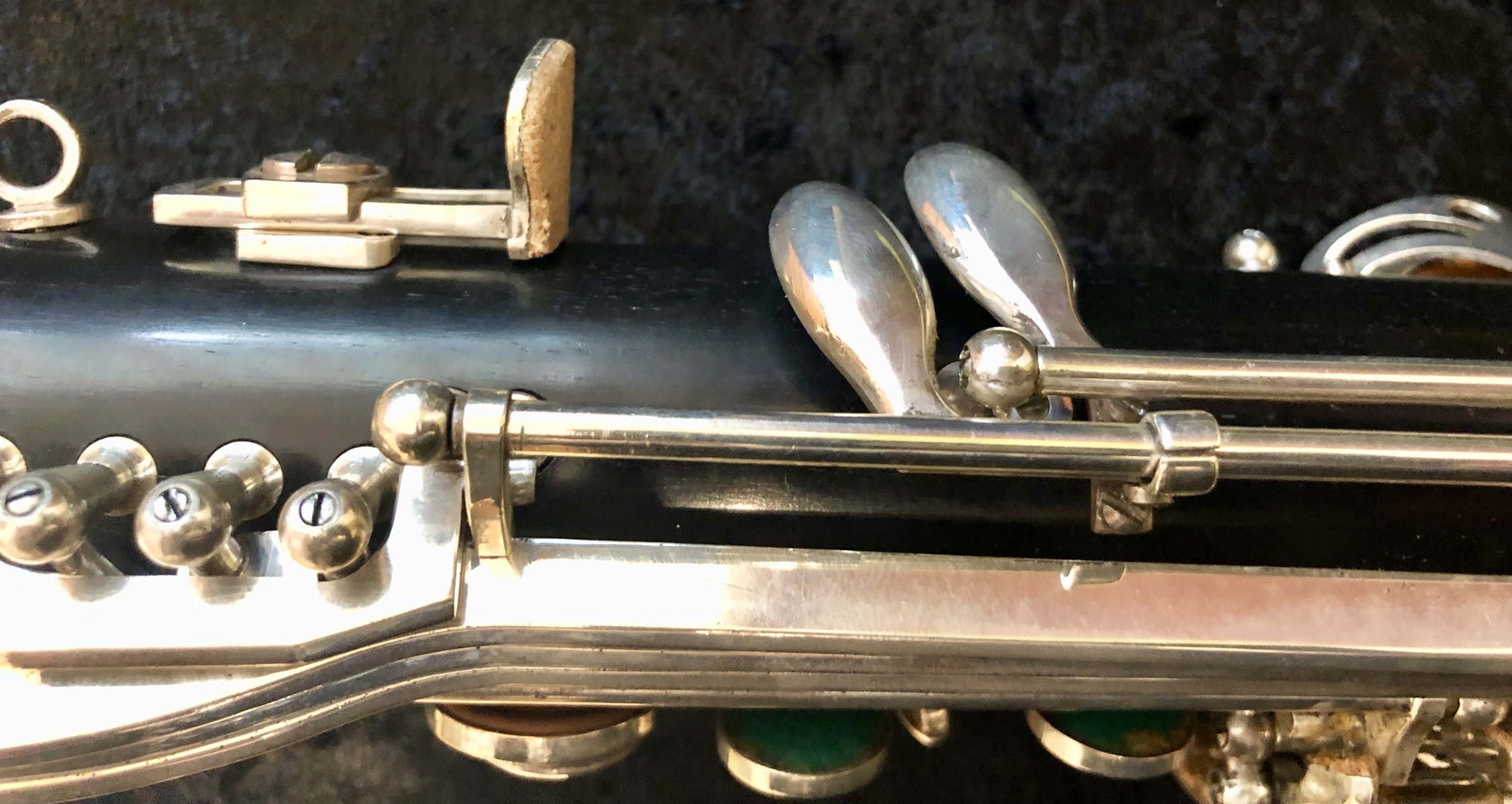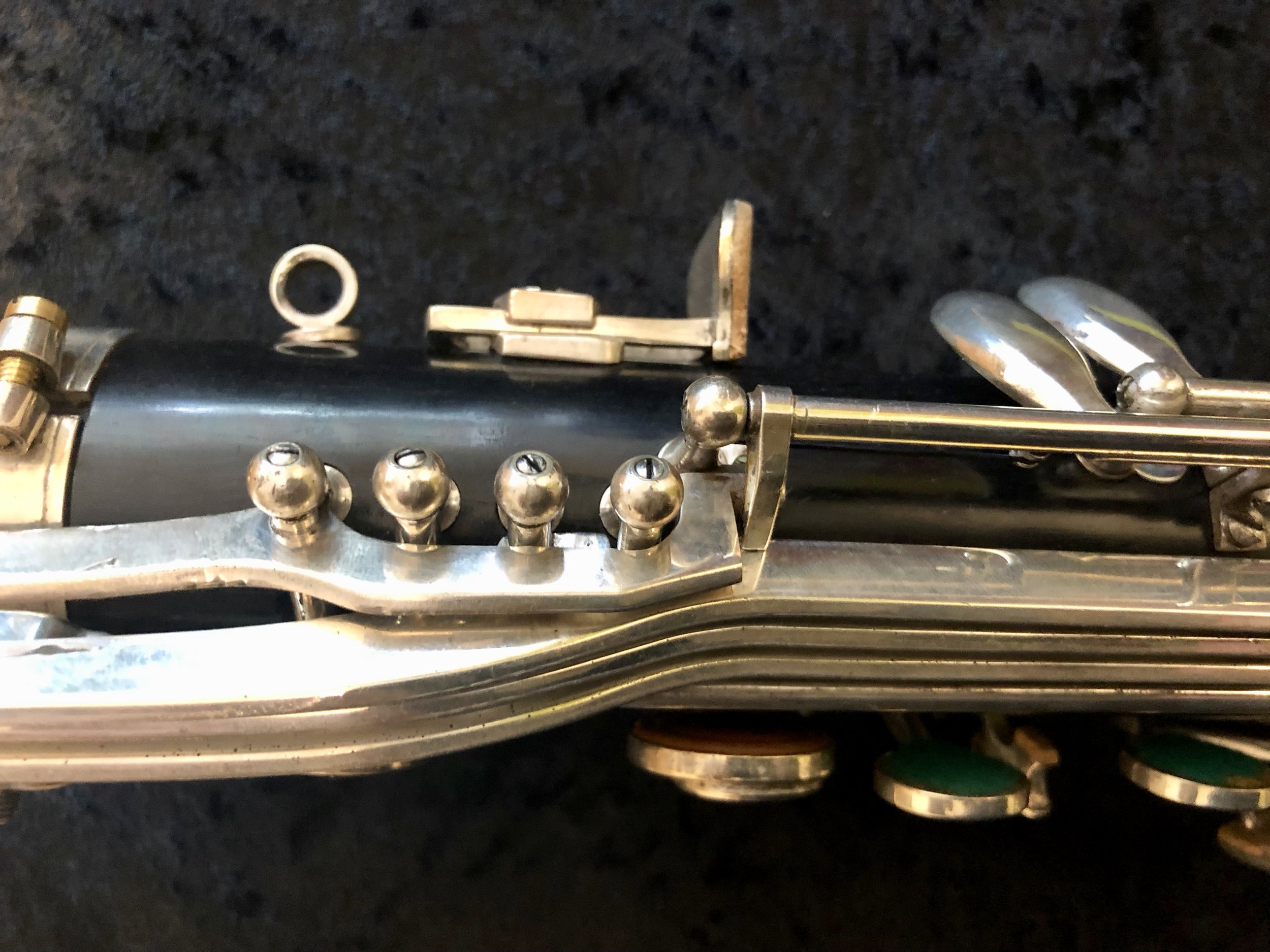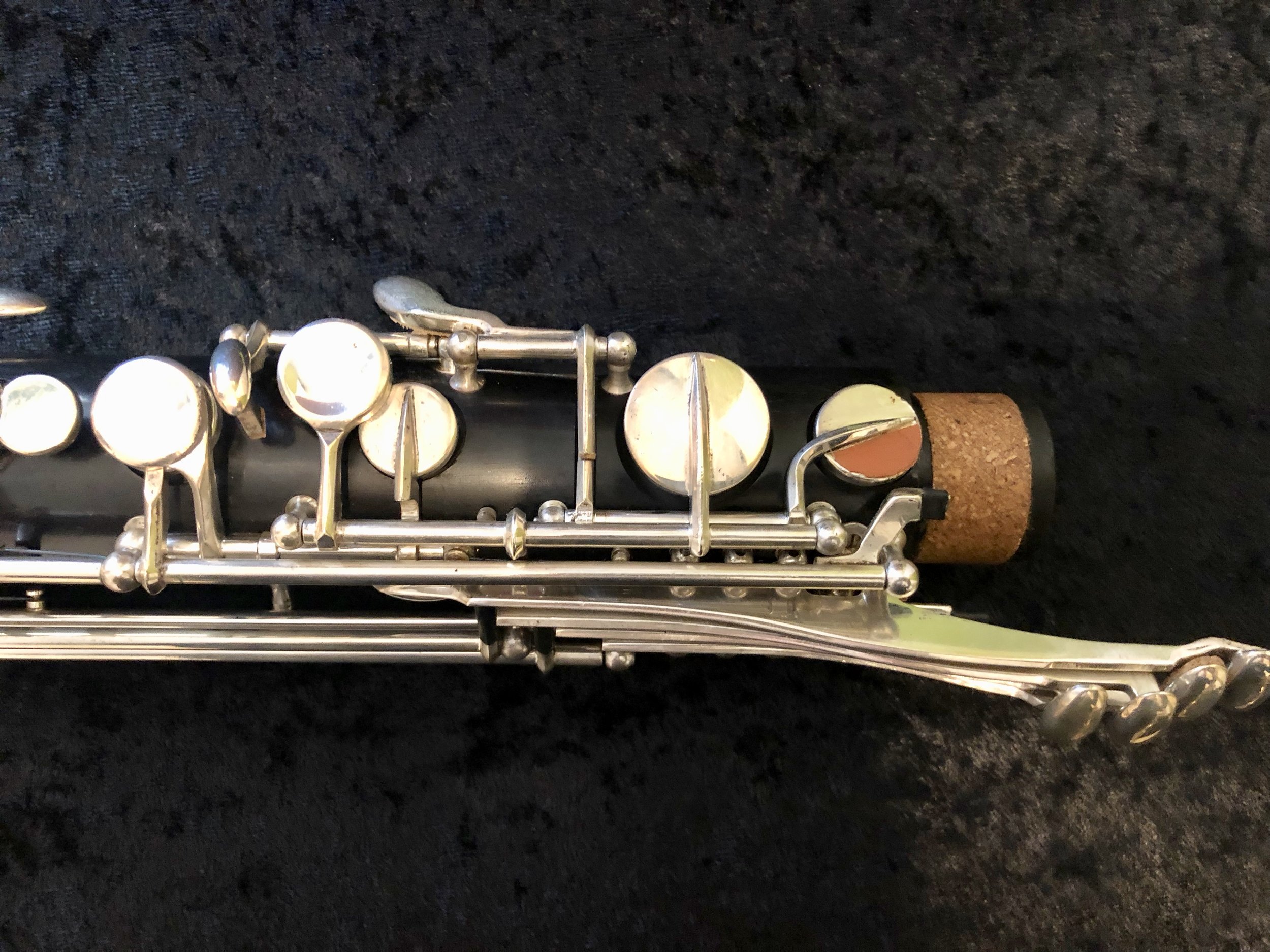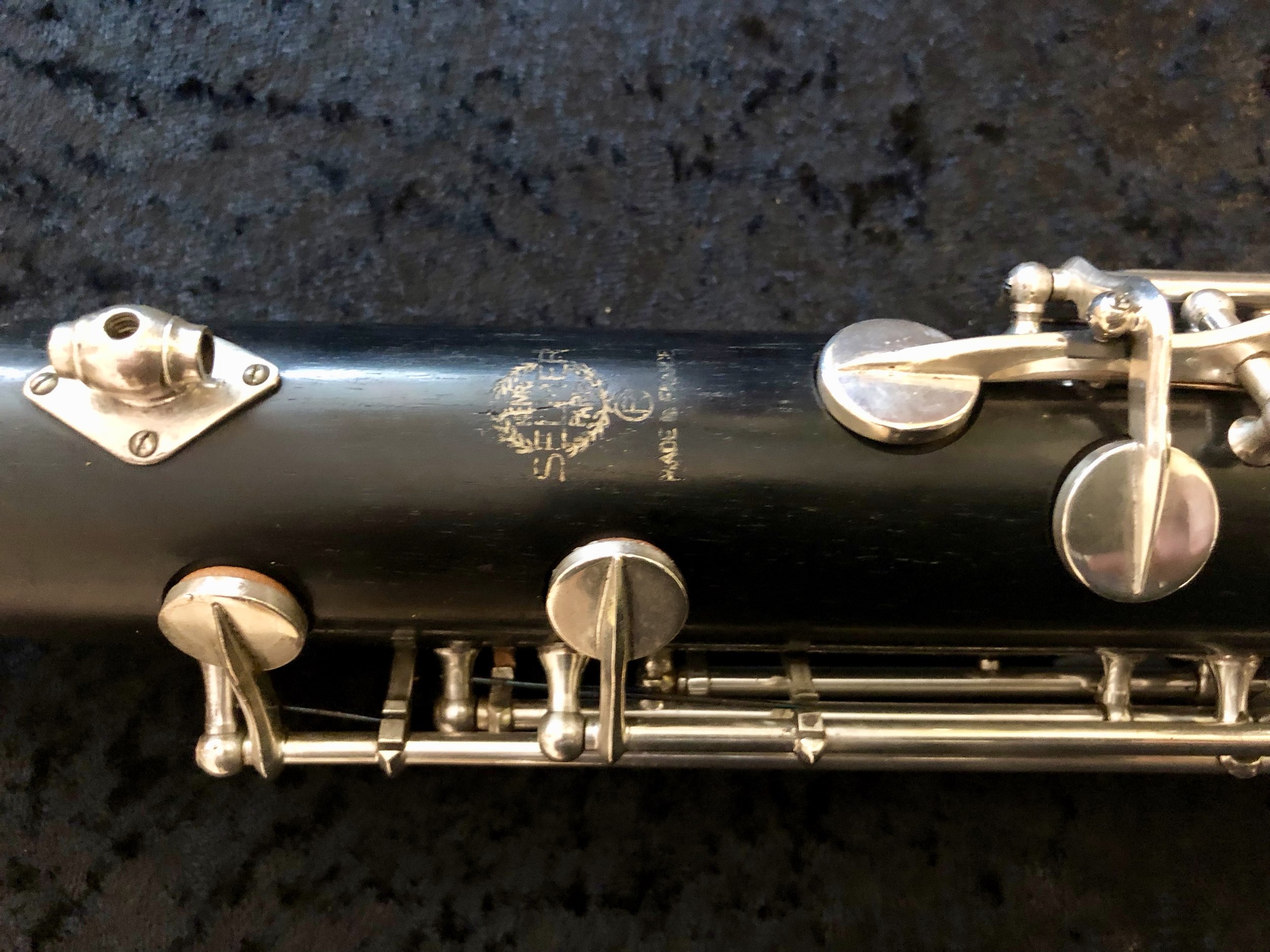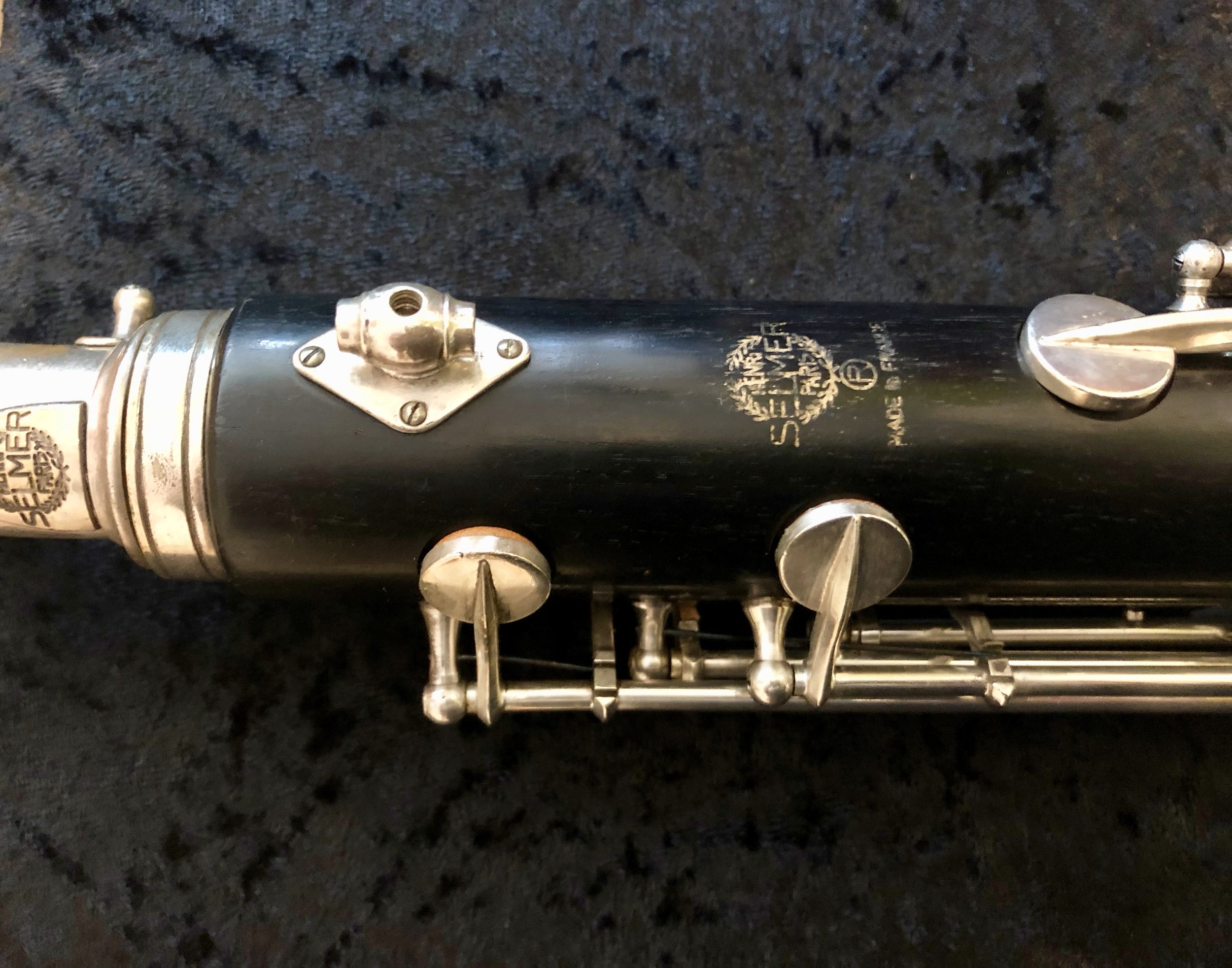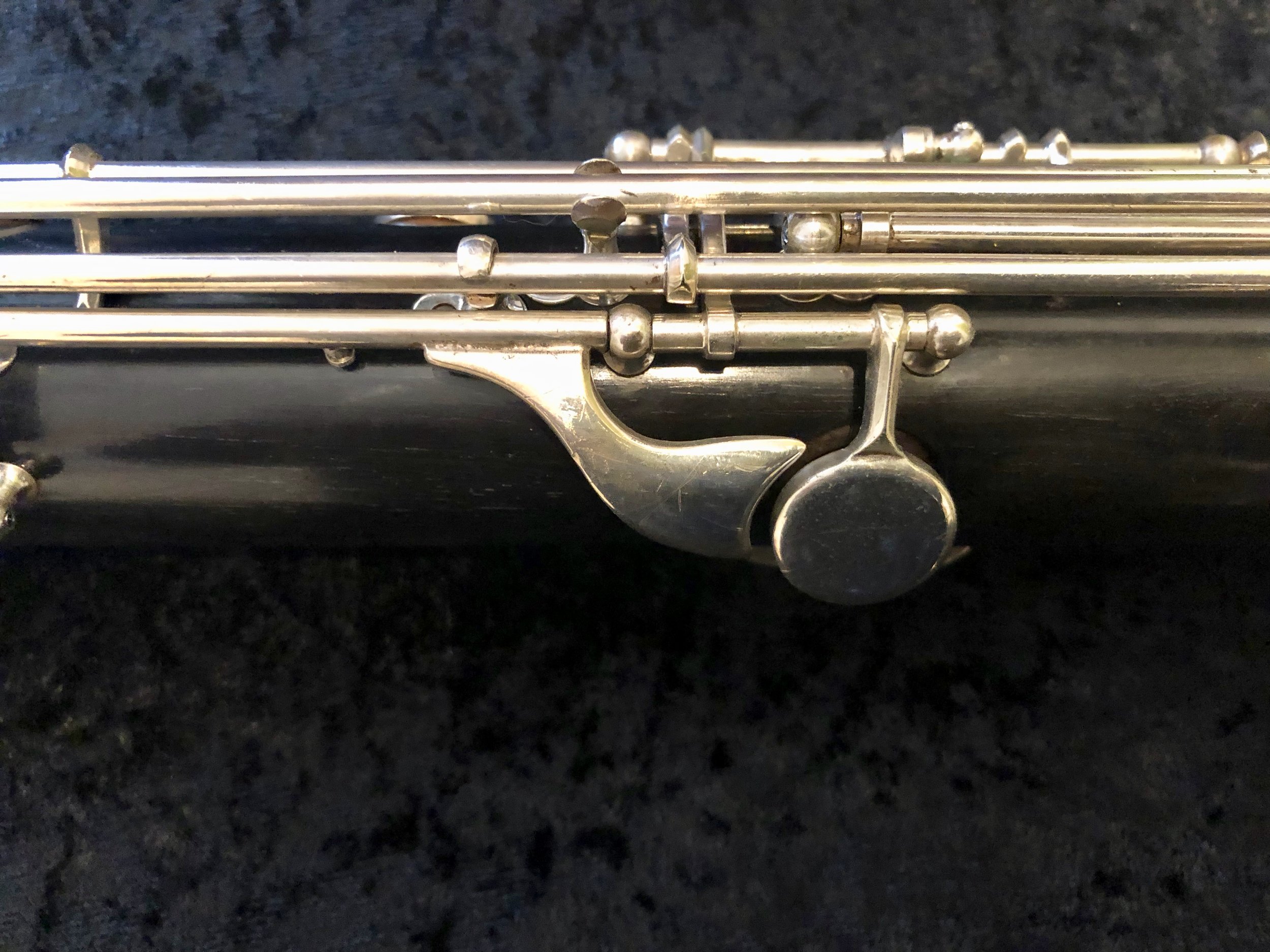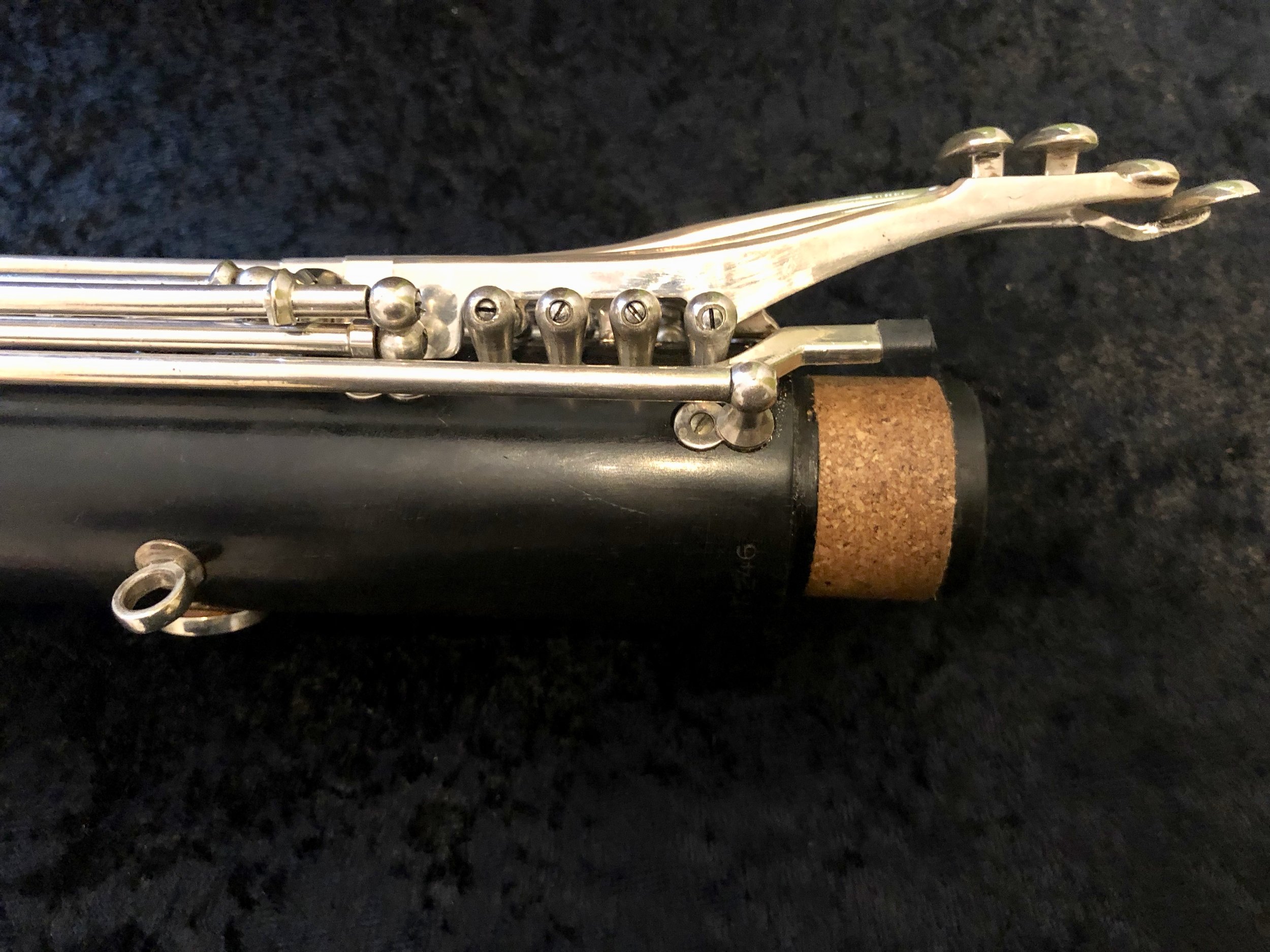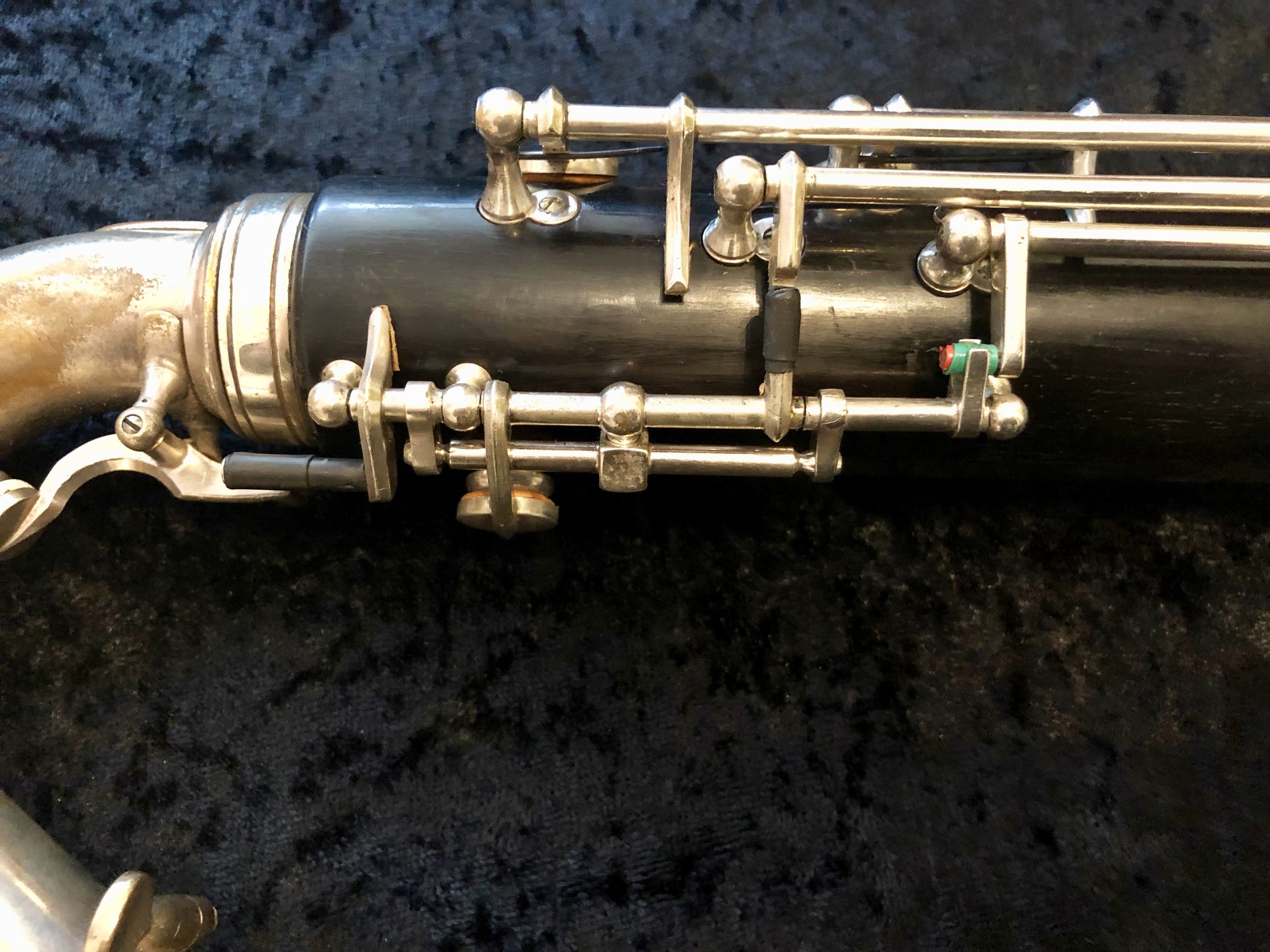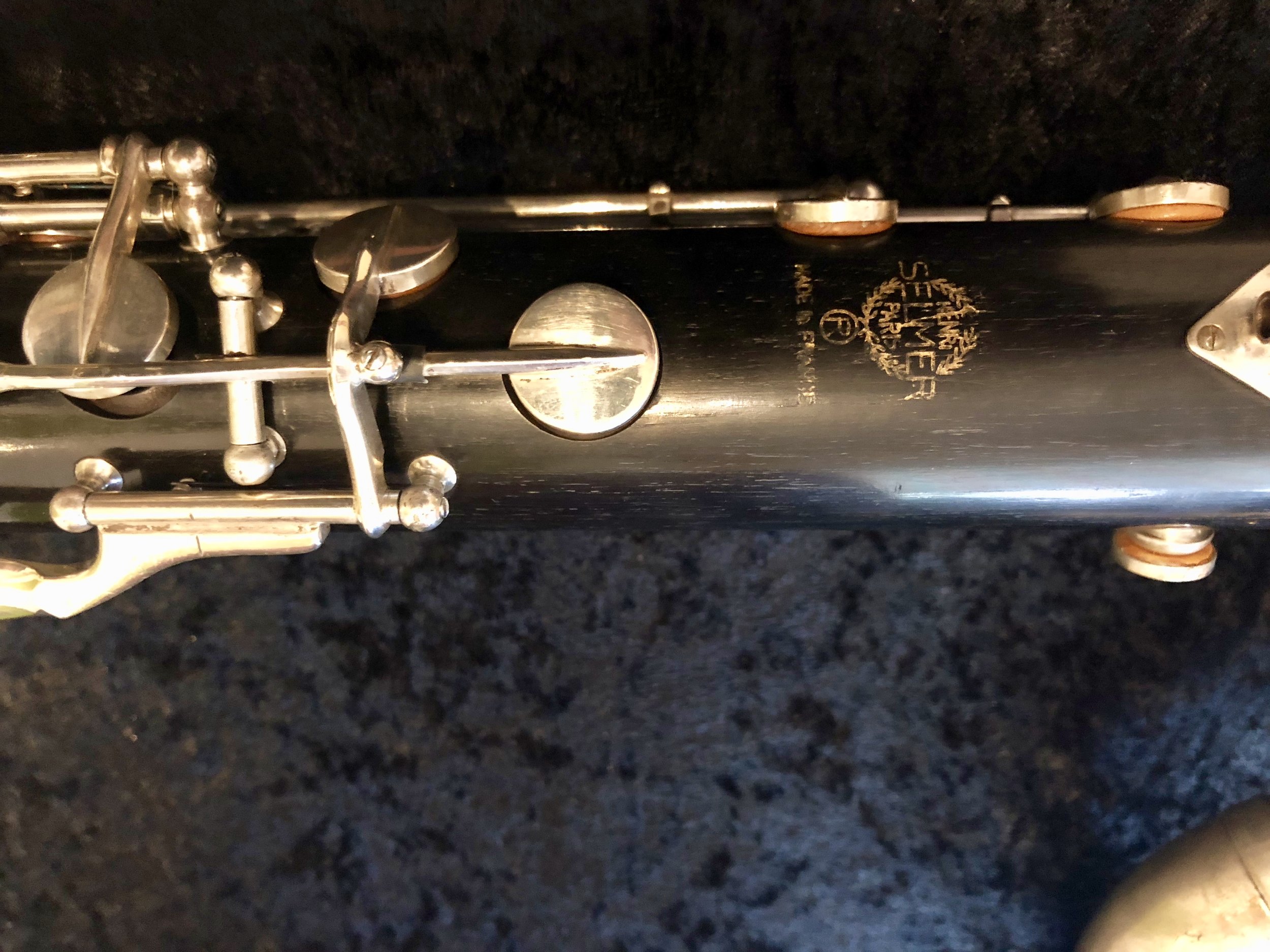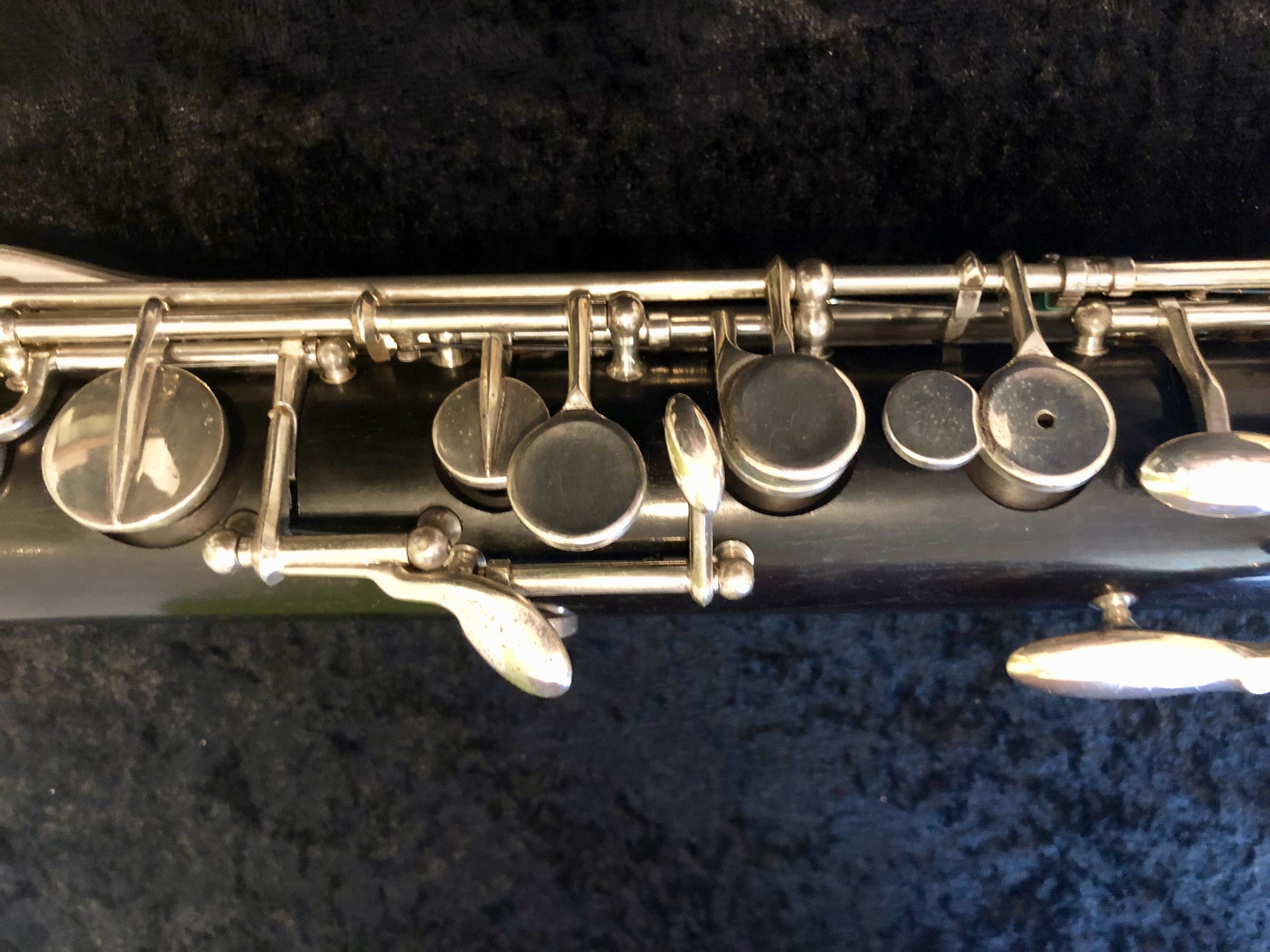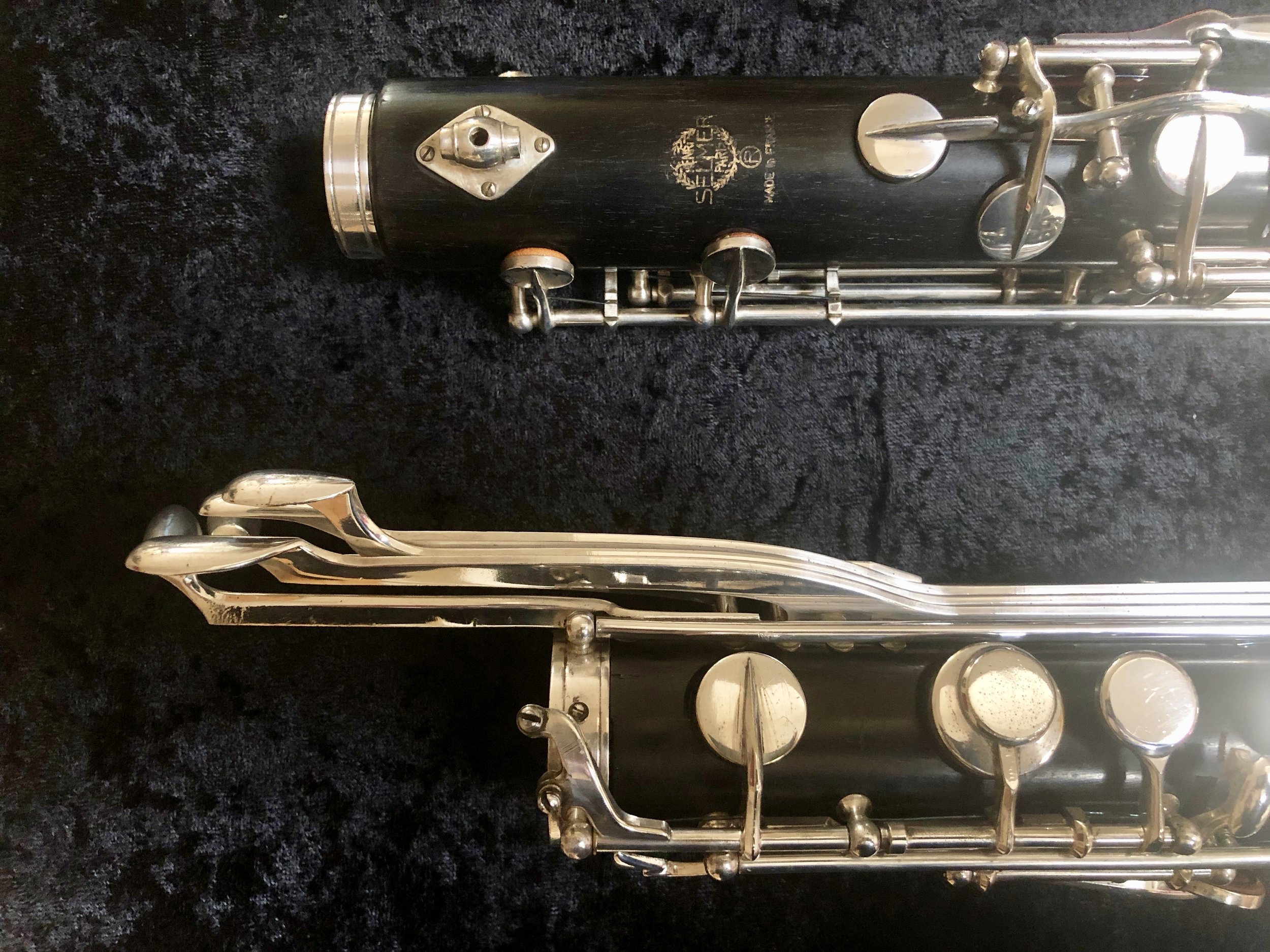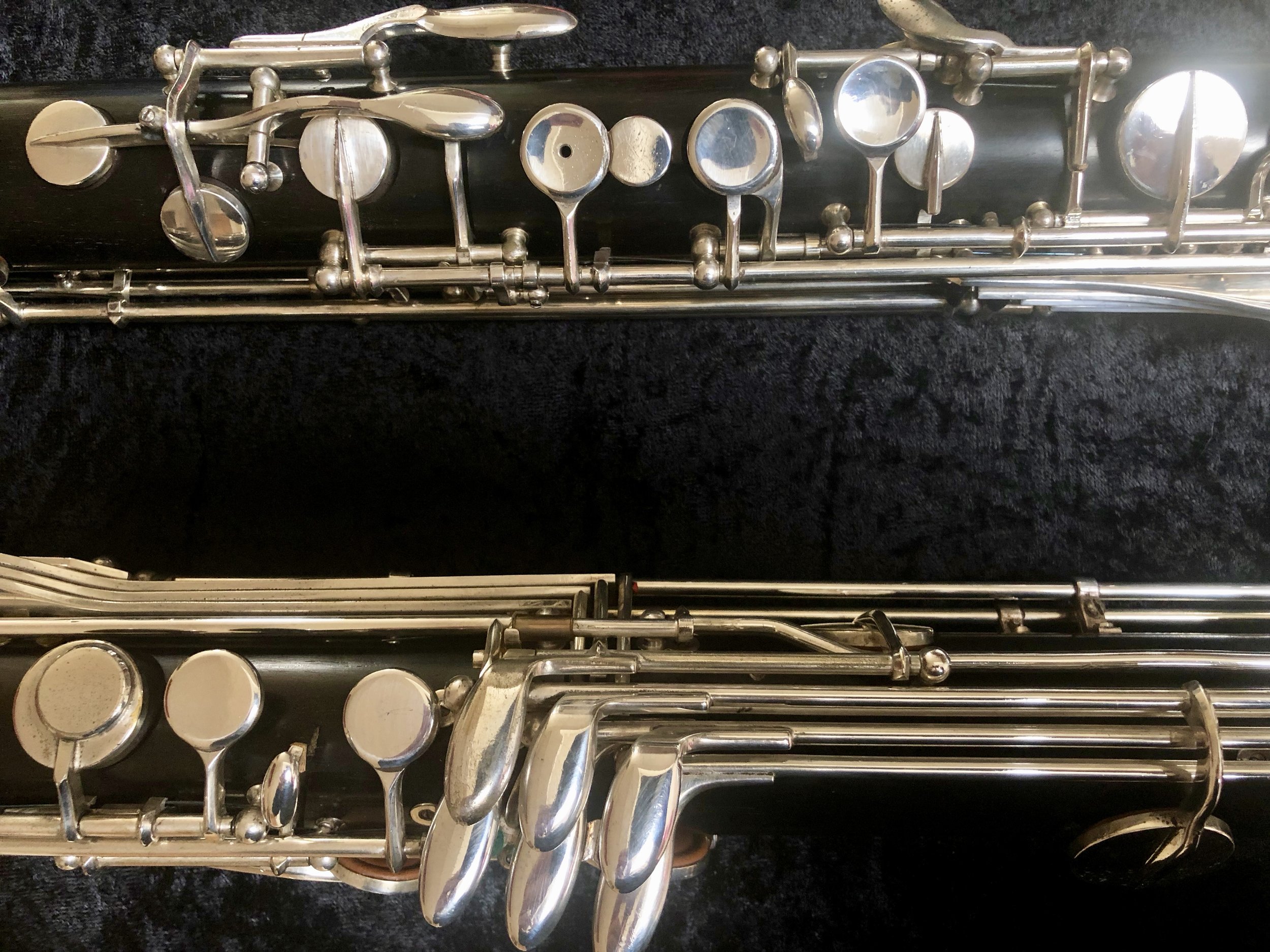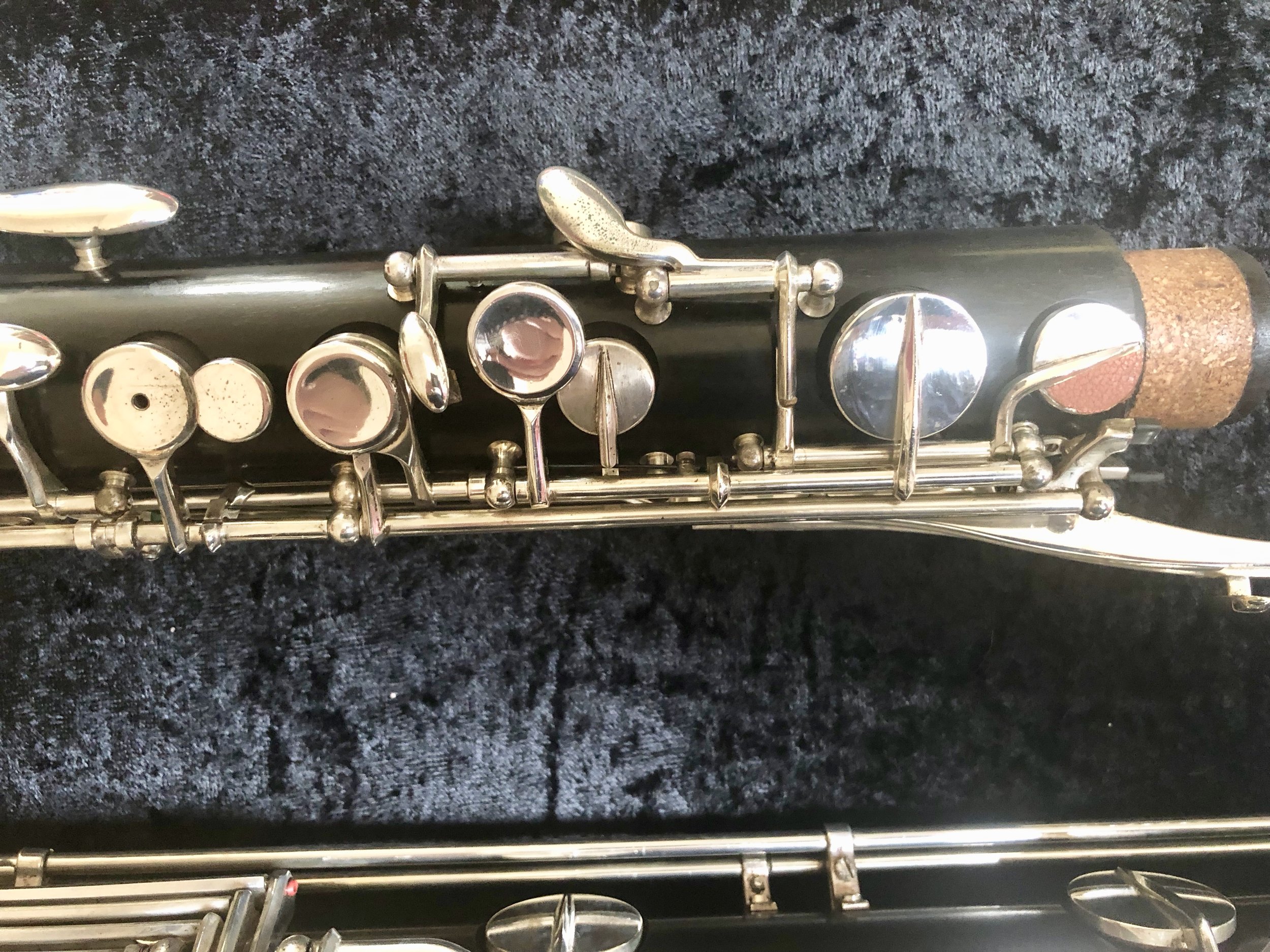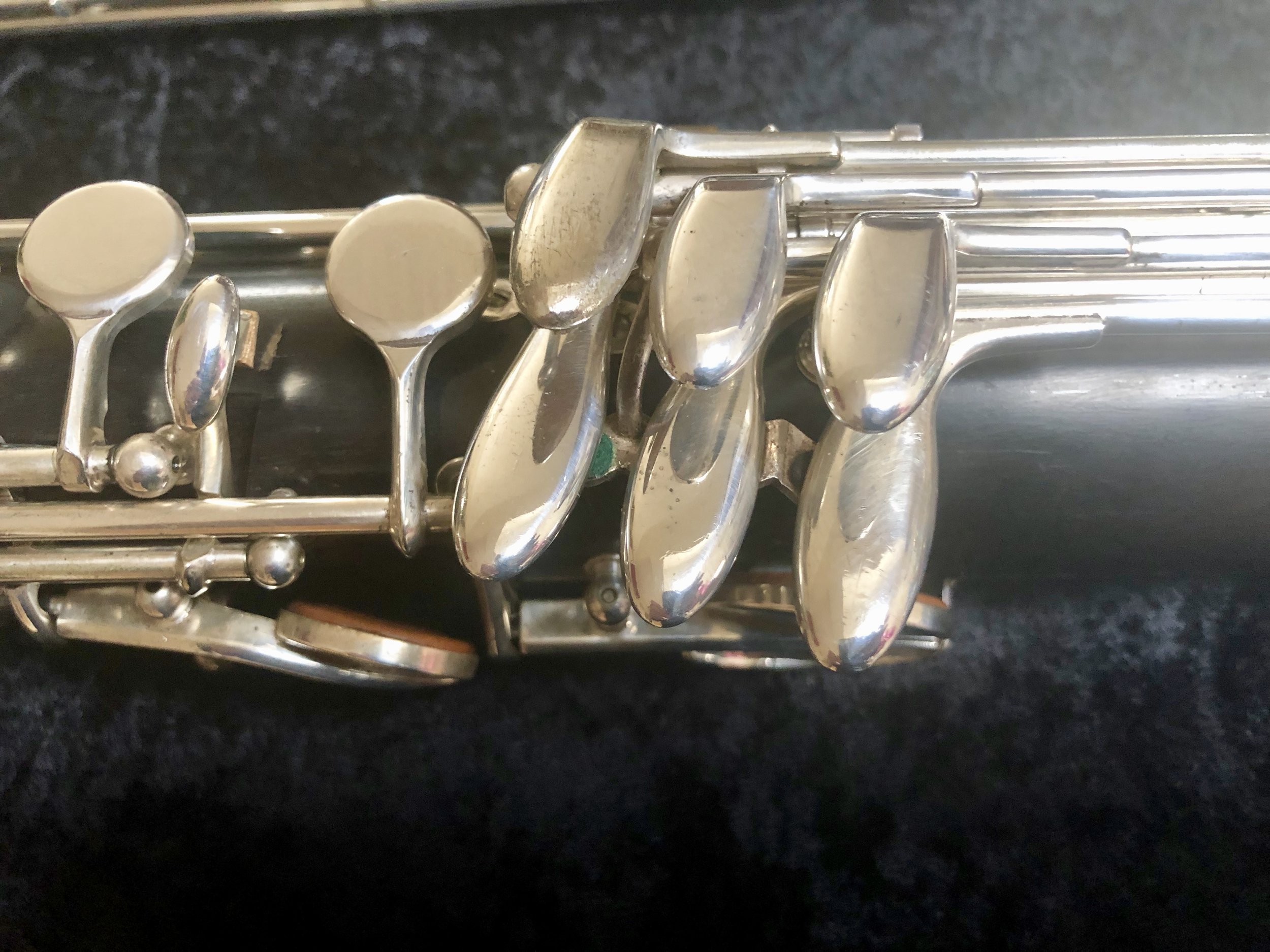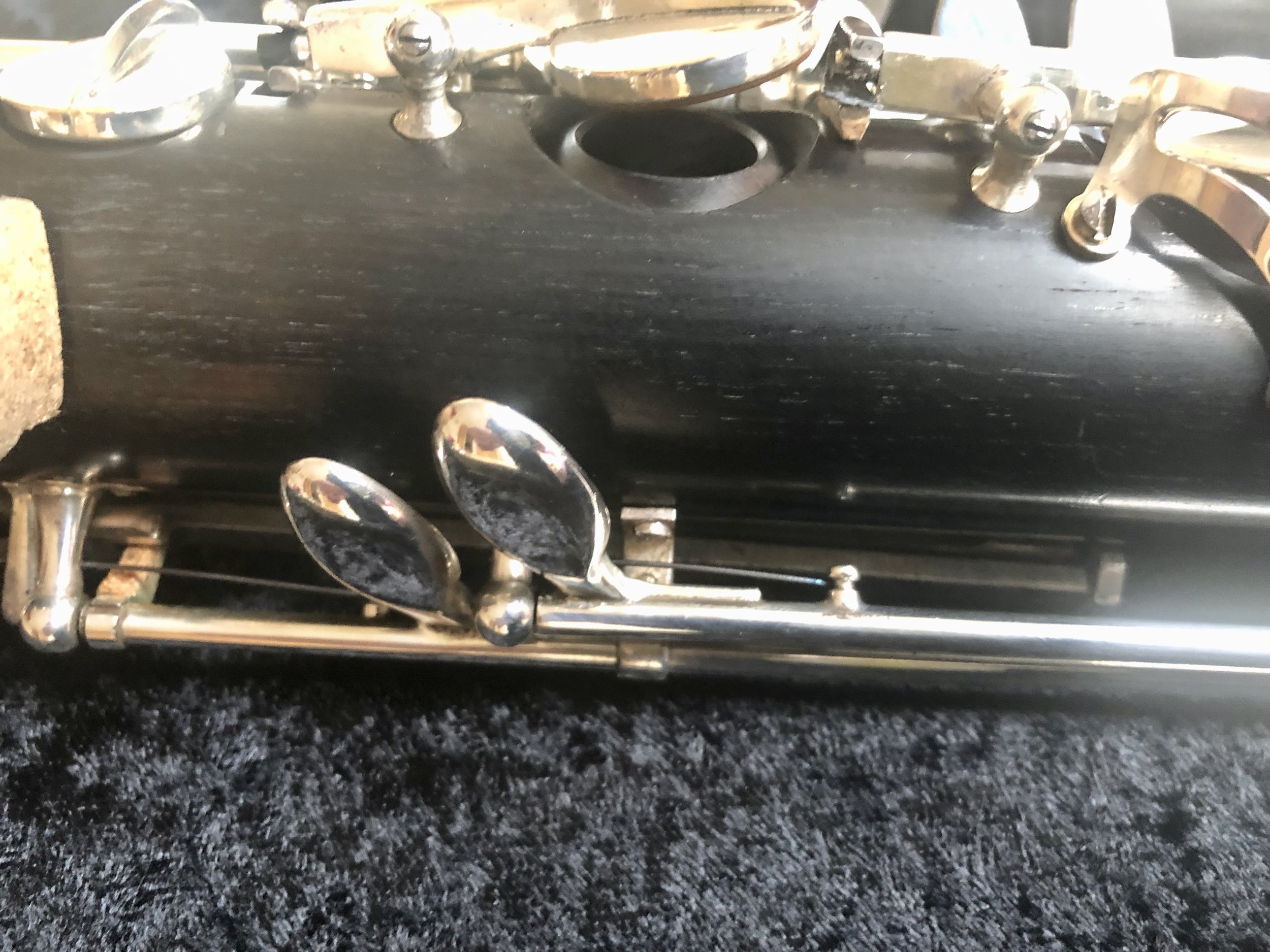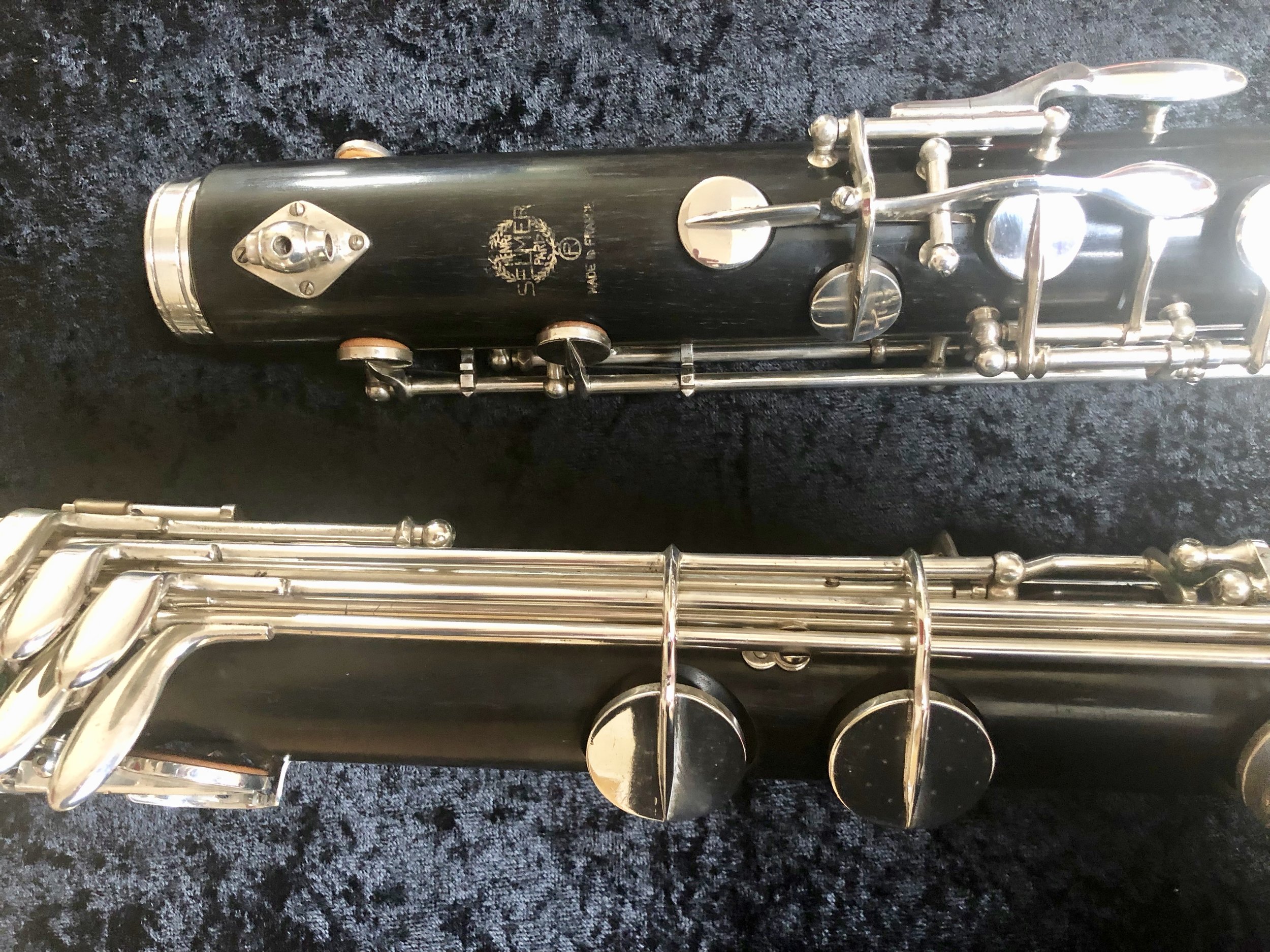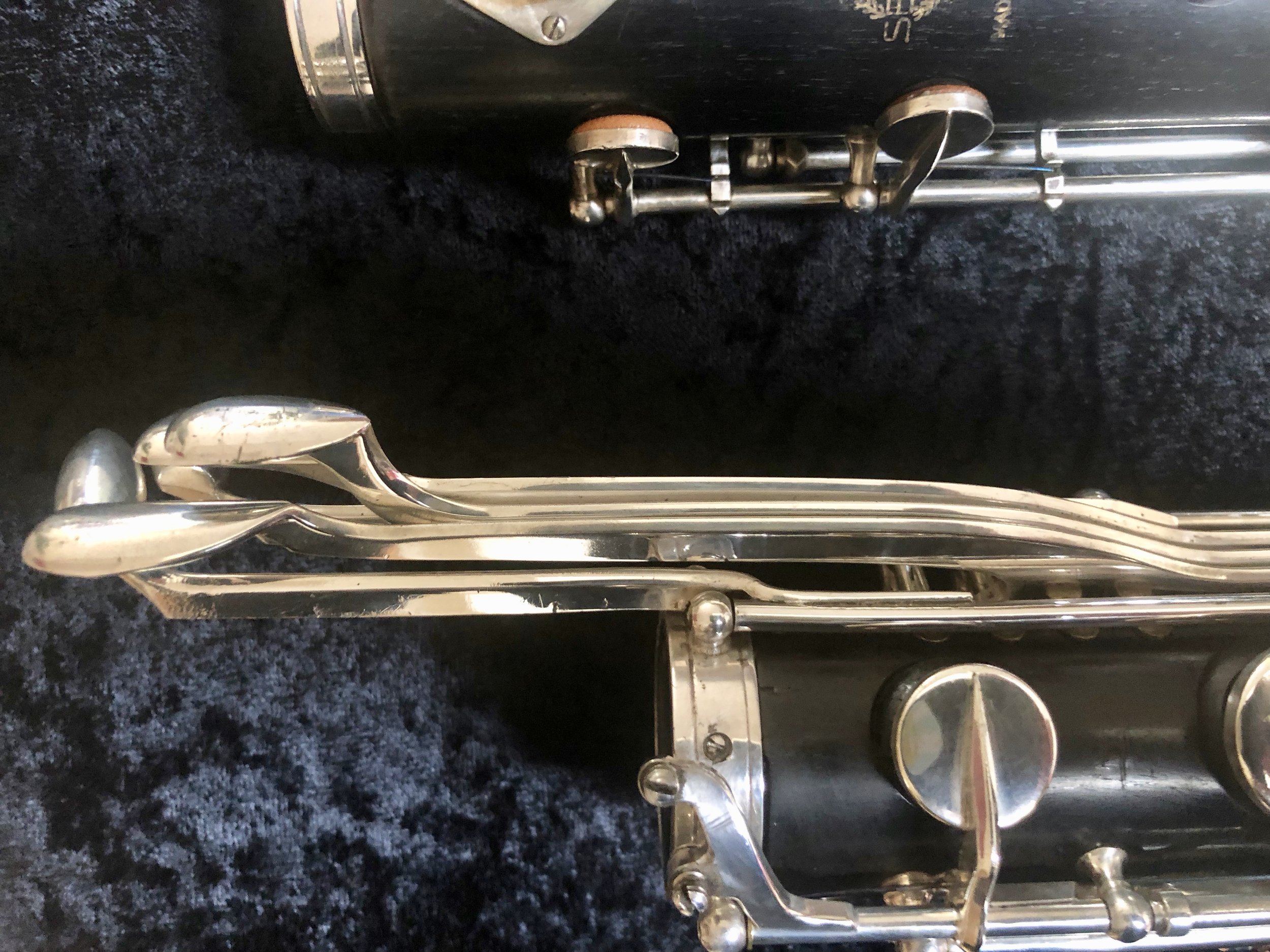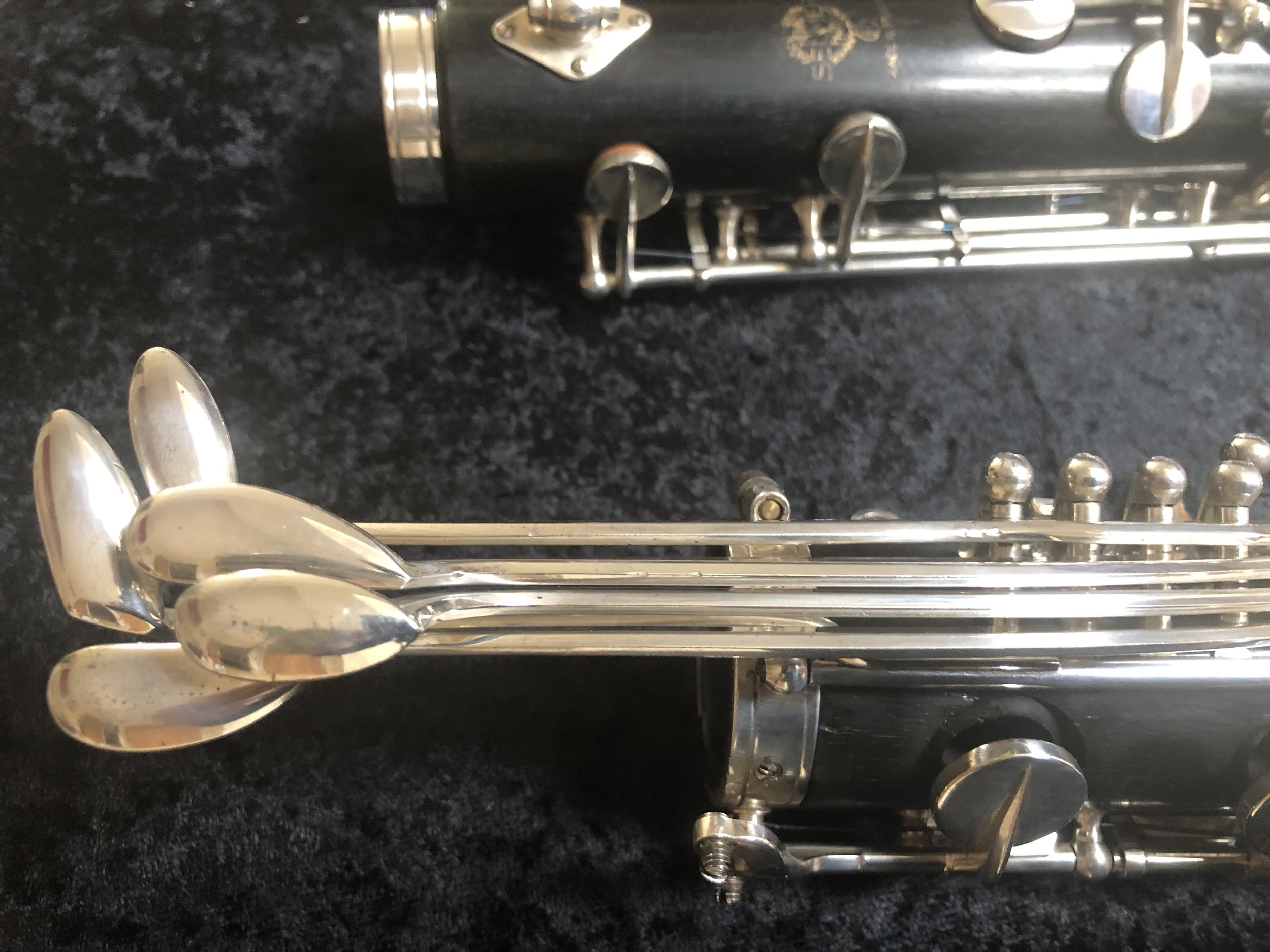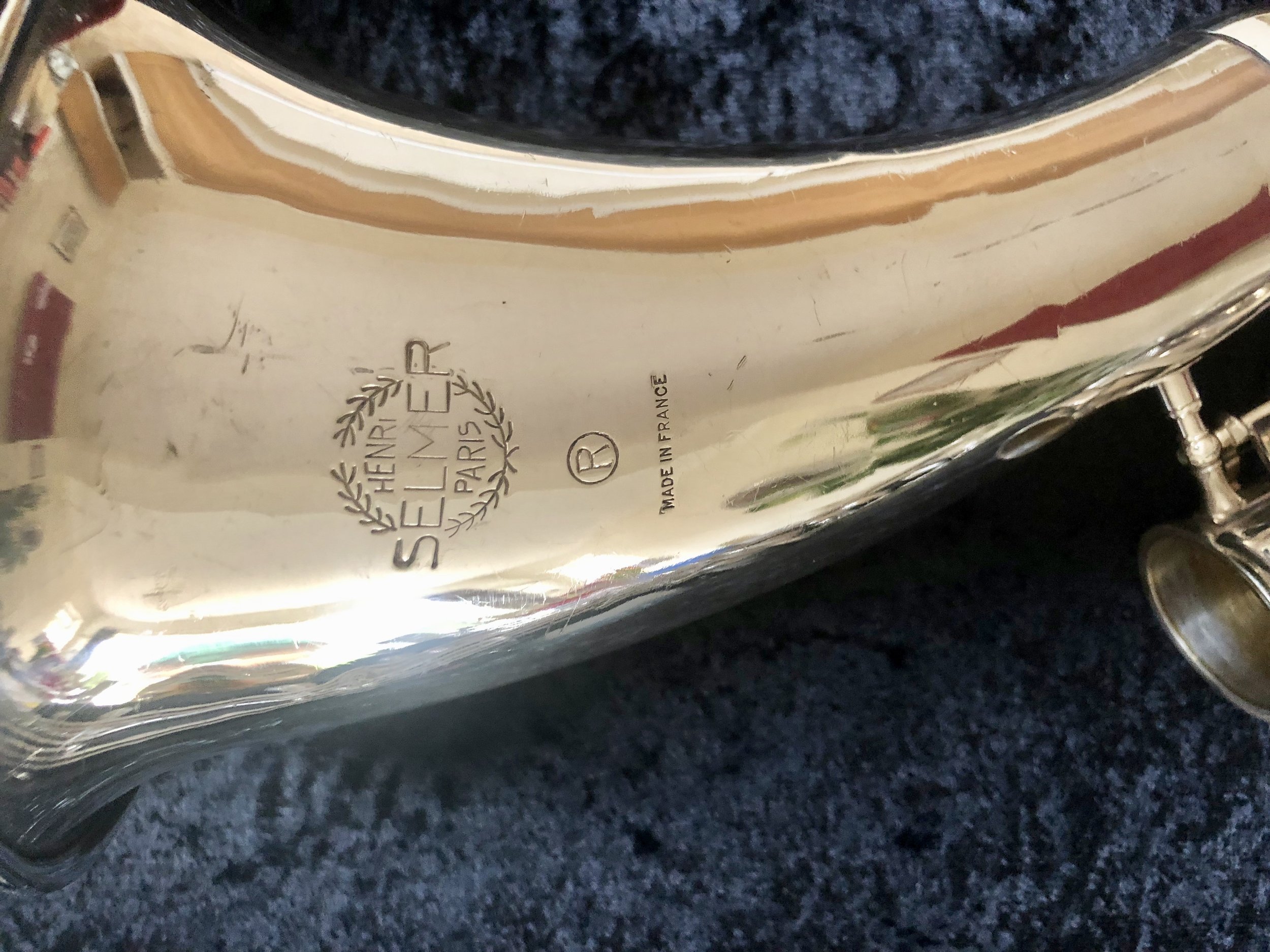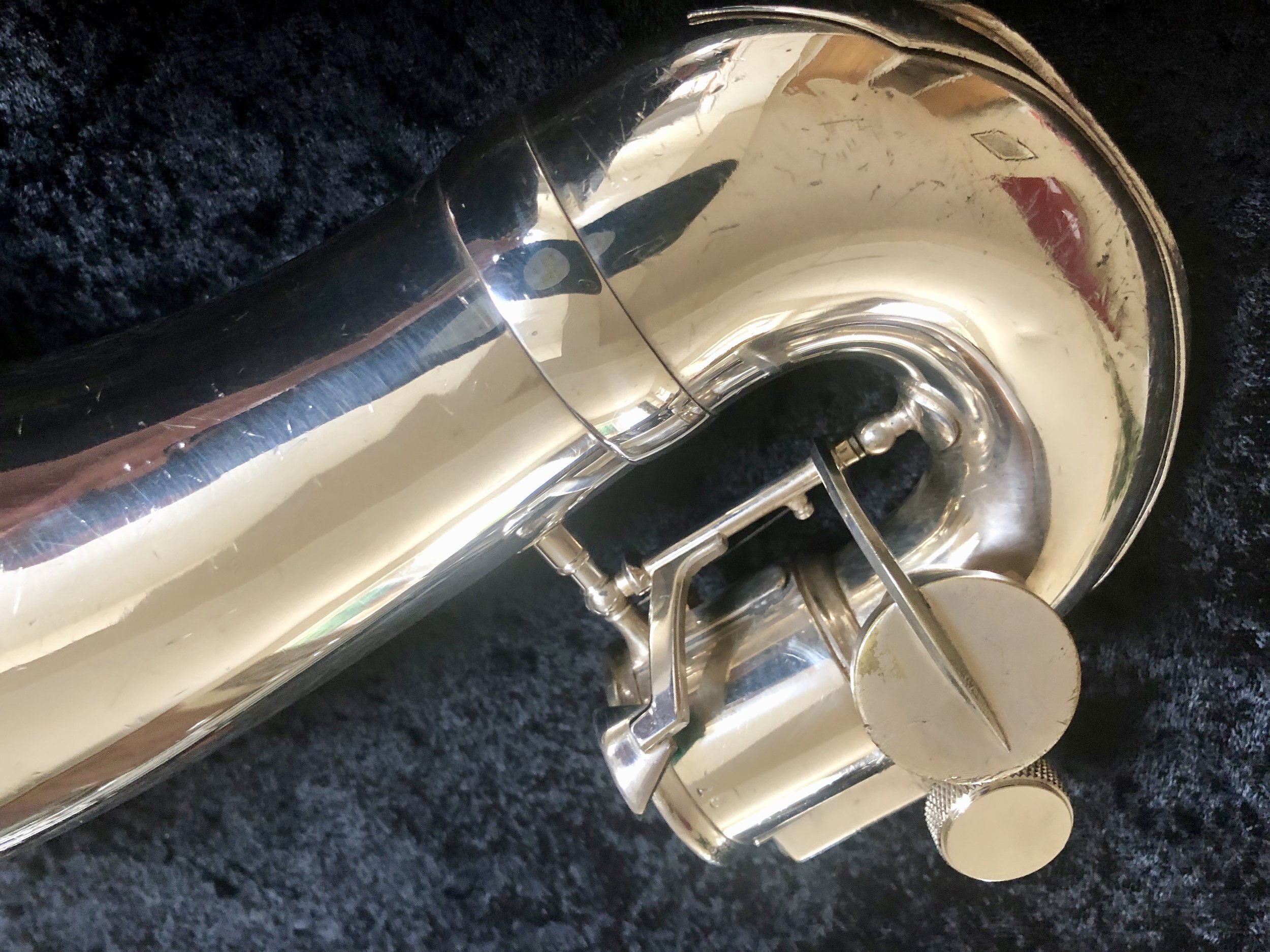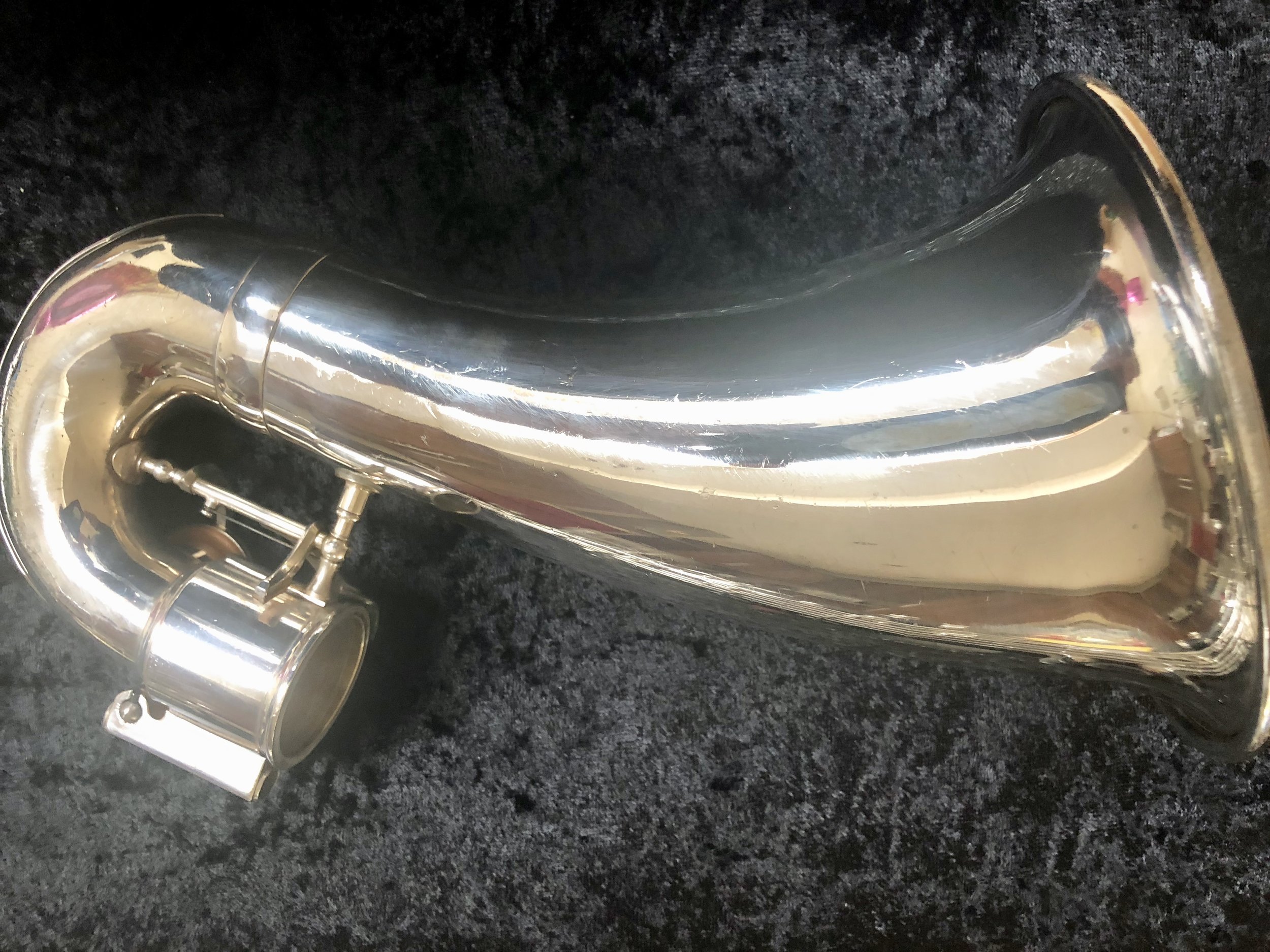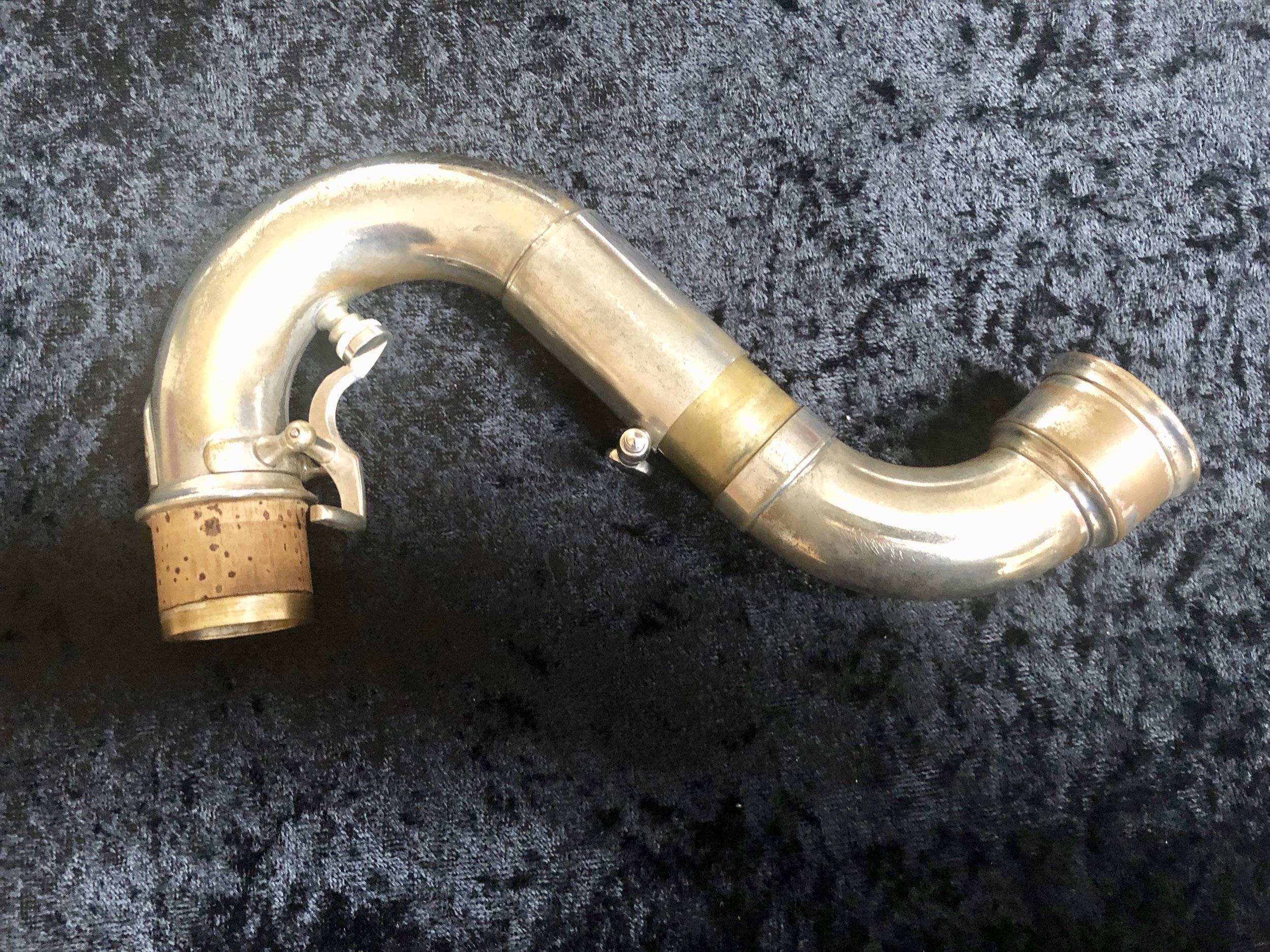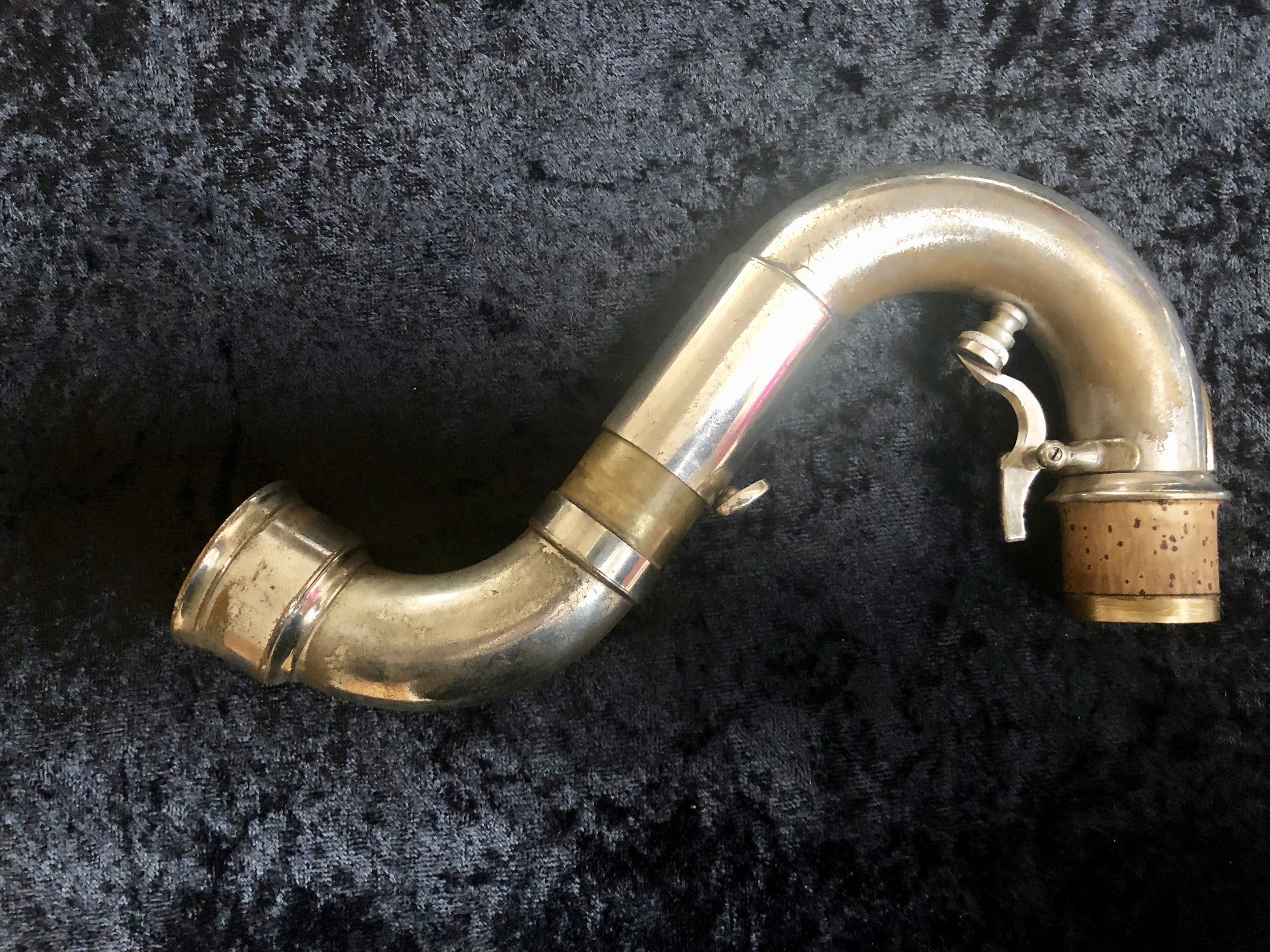 sold out
189 Selmer Bass Clarinet - Low C
Selmer Low C Bass Clarinet. Great playing condition. Silver plated. Crook, spike, bell and keys show plenty of wear on the silver plating and various scratches, particularly noticeable on the crook. All leather pads seal well and wood is in good condition but does show various scratches and marks commensurate with professional use over the last 30 years. A surface crack is present in the lower joint below the receiver, however this does not adversely affect the playing. This has now been repaired. Recently serviced and now ready for professional use.
Low C model dated around 1988. LH D, RH Eb and Db and Low C and D on RH thumb. Top orchestral professional model in great playing condition. This instrument has been played professionally in a number of top European Symphony Orchestras. No original case. Will be supplied in a Reed and Squeak case.
Serial Number B87XX
*Condition: 5
Click below to hear this actual instrument being played.
Contact us for more information. Not available to purchase on-line without making contact beforehand.
Please email us at reedandsqueakcases@gmail.com for more information.